Every day, people encounter countless computer issues now and then. For example, hard drive failure, booting problem, creating a system image, back up PC to external hard drive, migrate OS to SSD, etc. When the problem occurs, users' greatest concern is that how can they fix the problem without losing data. Reinstall the operating system does help you rebuild the OS, but what about the data on the computer? You need to find a way to back them up.
In this post, we will offer 2 quick and easy solutions to show you how to access data or files without OS when the computer won't boot in Windows 10/8/7 or other versions. Try the one you like to protect your important data before taking measures to repair your system.
Method 1. Access Files with Installer Disc in Windows 10/8/7
1) Insert a Windows installer disc into your PC and restart your computer. Press any key to enter the installer when it prompts "Press any key to boot from CD or DVD".
If you do not see this message? Try to change the boot sequence in the BIOS.
2) Don't click Install now after you enter the Installer Disc. Click Restore your computer using a system image you created earlier, then click Next.
For Windows 10/8 users, select Troubleshoot > Advanced Options > Command Prompt.
For Windows 7 users, click "Restore your computer using a system image you created earlier", then click Next -> Cancel -> Cancel to go to System Recovery Options window. Here, select "Command Prompt" option.
3) In the Command Prompt window, type notepad and press "Enter". Then click open, and then select All files in the box that next to Files of type at the bottom.
4) Finally, click the "Computer" option, and then copy and paste the files you want to a safe place, for example, a USB drive or removable hard drive.
Method 2. Backup Data Without Booting into OS with EaseUS backup software
What if you don't have an installation disc in hand? You need to create a bootable disc with USB or other discs. What's more, method 1 only helps you copy files instead of backing up the entire disk.
It is an affordable and easy-to-use backup solution for your system. It helps to burn the Windows PE image to CD/DVD as well as just export ISO file to another place. Download EaseUS Todo Backup to create bootable media if necessary.
Step 1. Create a Bootable Disk/USB
1. Prepare a USB drive which can be written and read.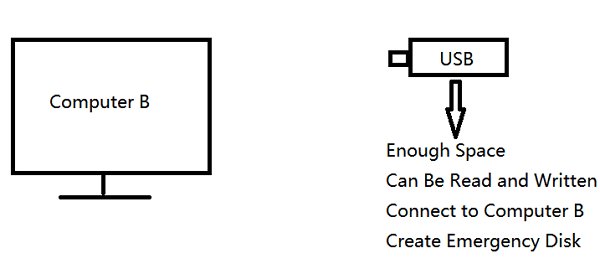 2. Launch and install EaseUS Todo Backup on the Computer B
3. Open the tool and click Tools - Create Emergency Disk.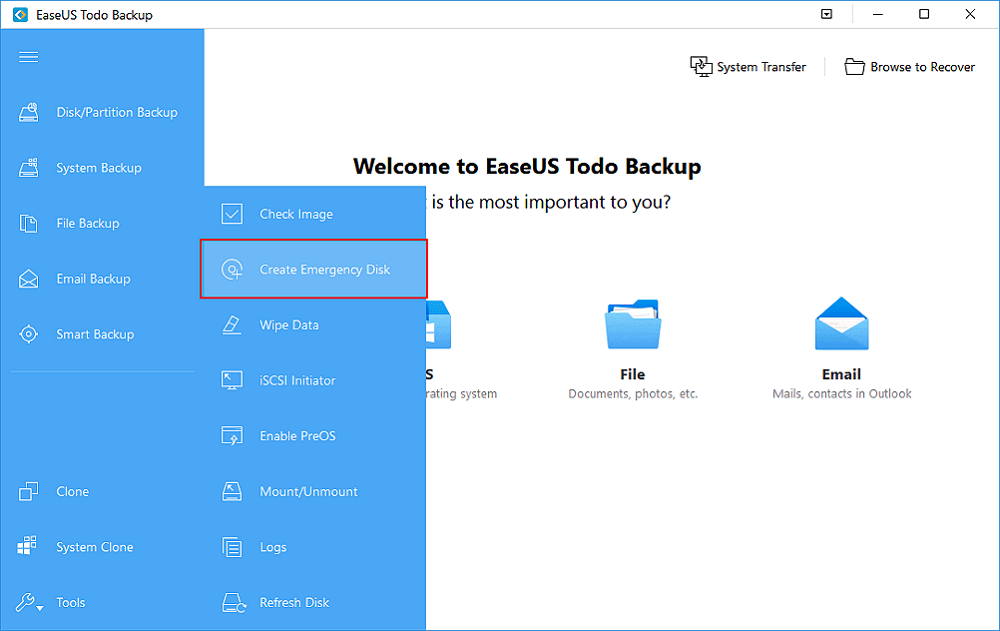 4. Select "Create WinPE emergency disk".
5. Select a bootable media type: here we choose USB drive.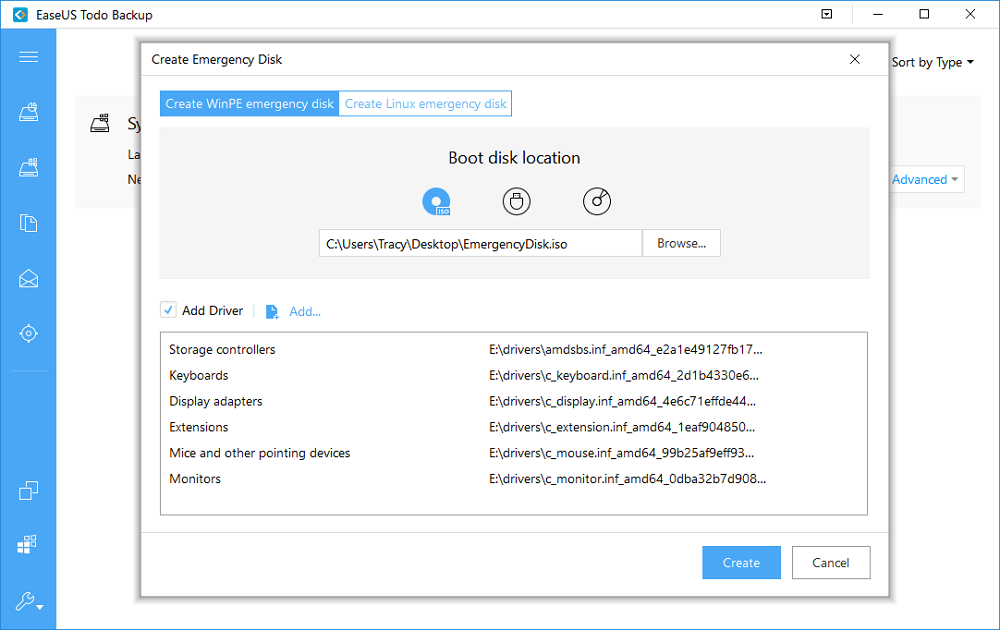 6. Click Proceed to create a bootable disk.
Step 2. Back up Data Without OS
1. Connect the USB that you have used to "Create WinPE emergency disk" to the old PC that cannot boot into Windows.
2. Turn on your Computer and press F2 until the BIOS interface shows up. Click"Boot" and choose your USB in Boot option
3. Click"Exit" and save the changes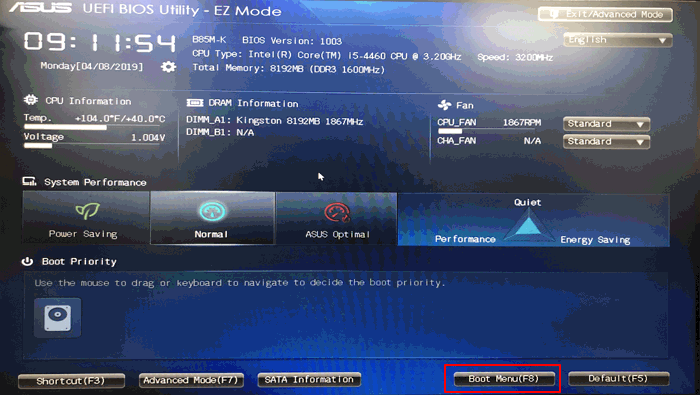 4. Then you will see the Todo Backup interface.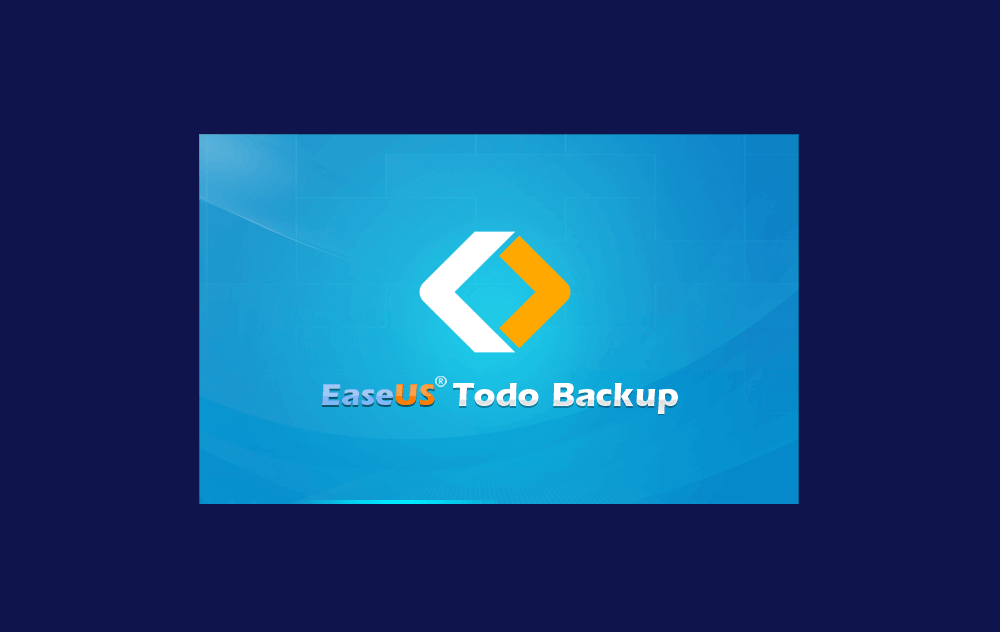 5. When you enter EaseUS Todo Backup, Click File Backup or Disk/Partition Backup to help you backup data.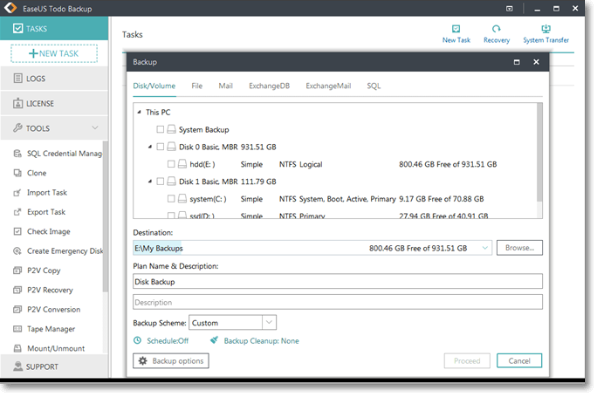 6. Select the files or folders, or even the disk accordingly, and save them to the USB or other external devices, then click "Proceed"
Notice:
If you have a lot of files, you can also click "Clone" to clone the whole disk.
The external device must have enough space to hold the data.
Final Words
As soon as you have data backup in your USB drive, you can close the windows and shut down your computer. Or, if you plan on reinstalling Windows anyway, you can now begin performing a clean installation with your files safely backed up.