Sometimes, Window computer is prone to dead for one reason or another. When the problem occurs, users' greatest concern is that how to backup files without booting into Windows. A similar question is how to recover data from laptop hard drive that won't boot. All these topics attract the most attention because they are the key to fixing failed computer without losing data.
Next, we will offer 2 quick and easy solutions to show you how to backup files without OS when computer won't boot in Windows 10/8/7 or other versions. Try the one you like to protect your important data before taking measures to repair your system.
Method 1. Backup Files from Command Prompt in Windows 10/8/7 When Your Computer Won't Boot
When you cannot access your hard drive because your system crashed or failed and cannot boot properly, you can boot up your files from the command prompt in Windows 10/8/7 using a Windows Installer Disc.
1) Insert a Windows installer disc into your PC and restart your computer.
2) Press a key to enter the installer when it prompts "Press any key to boot from CD or DVD".
Do not see this message? Try to change the boot sequence in the BIOS.
3) In the Windows Setup window, select "Repair Your Computer". Next,
For Windows 10/8 users, select Troubleshoot > Advanced Options > Command Prompt.
For Windows 7 users, click "Restore your computer using a system image you created earlier", then click Next -> Cancel -> Cancel to go to System Recovery Options window. Here, select "Command Prompt" option.
4) In the Command Prompt window, type notepad and press "Enter".
5) In the Notepad window, click "File" and select "Open", and then select All files in the box that next to Files of type at the bottom.
6) Finally, click "Computer" option, and then copy and paste the files you want to a safe place, for example, a USB drive or removable hard drive.
Method 2. Backup data without booting into Windows using EaseUS backup software
Having no Windows installer disc, thinking it is too complicated to operate? If you don't like the above method, just try EaseUS backup software with bootable disk to access and backup your hard drive data without OS.
First, download and install EaseUS backup software on a working computer, insert a blank USB drive or disc into the PC and then take the following steps:
1) On the main windows of the software, click Tools --> Create emergency disk.
2) In the new windows, check create a WinPE emergency disk option.
3) Select USB or CD/DVD and click Proceed to create an emergency bootable disk.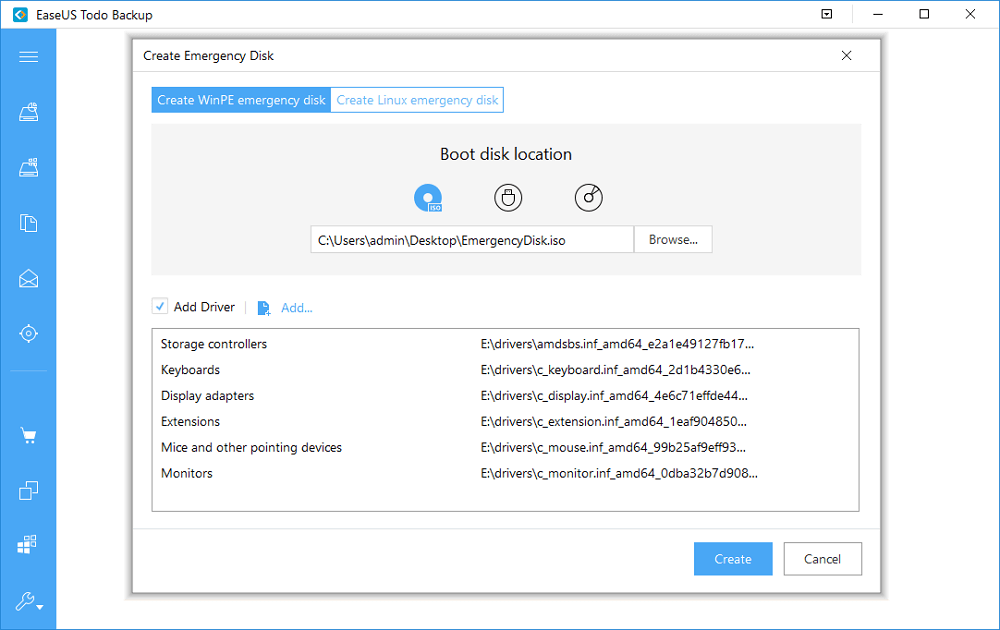 4) Plug the bootable device into the PC on which you want to backup your files.
5) Enter into the BIOS to change the boot sequence, and then start the computer and run EaseUS backup software from the bootable disk.
6) On the main window, click "File Backup" option and choose the files you want to backup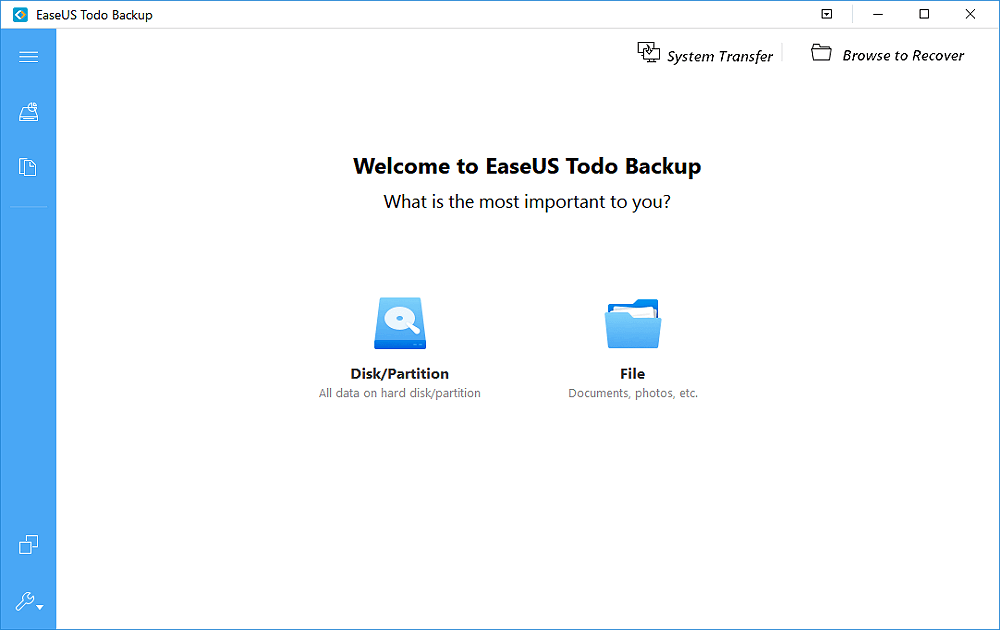 7) Click "Destination" to select a storage location to save the backup image.
Important Note: Here, please choose to save the backup file to an external storage device other than on your PC.
8) Click "Proceed" to backup your data without booting into Windows 10/8/7.