Did you feel helpless when you deleted files on hard drive or emptied the Recycle Bin? What should we do? From now on, it's unnecessary for us to know something about lost data recovery. Here is a guide to recover deleted files from hard drives such as HP, Asus or Dell etc computer hard drive with a few simple clicks.
Why can we restore deleted files
There is a common misconception that files are actually removed from computer hard drive when we delete files. The fact is that any time a file is deleted on a hard drive, it's not erased forever.
In fact, only the tiny bit of information that points to the location of the file on the hard drive is erased. This pointer, along with other pointers for every folder and file on the hard drive, is saved in a section near the beginning of the hard drive and is used by the operating system to compile the directory tree structure. By erasing the pointer file, the actual file becomes invisible to the operating system. Eventually, the hard drive will write new data over the area where the old file is located.
Only if the hard drive is not overwritten, there are chances for us to recover deleted files hard drive, which is also why we could recover deleted files. If it is still in the recycle bin, please refer to recover deleted recycle bin files.
How to Recover Deleted Files from Hard Drive
Your best choice is to find a reliable file recovery software, which is simple and cost-effective. It can quickly and safely recover deleted files from hard drive anytime, anywhere.
Here we will take EaseUS Data Recovery Wizard as an example to recover deleted files from hard drive.
EaseUS Data Recovery Wizard is professional hard drive recovery software and it could search for and recover lost files due to deletion, formatting or partition loss from many kinds of storage media under Windows systems. Here are steps to recover deleted files hard drive.
Steps to recover deleted files from hard drive with EaseUS file recovery software. To recover deleted files Mac, you can download and use EaseUS Data Recovery Wizard for Mac to make you through easily.
Step 1:

Choose the hard drive

Open EaseUS Data Recovery Wizard, you should see a list of all disks on your computer. Choose the exact hard drive partition where files were deleted and click "Scan".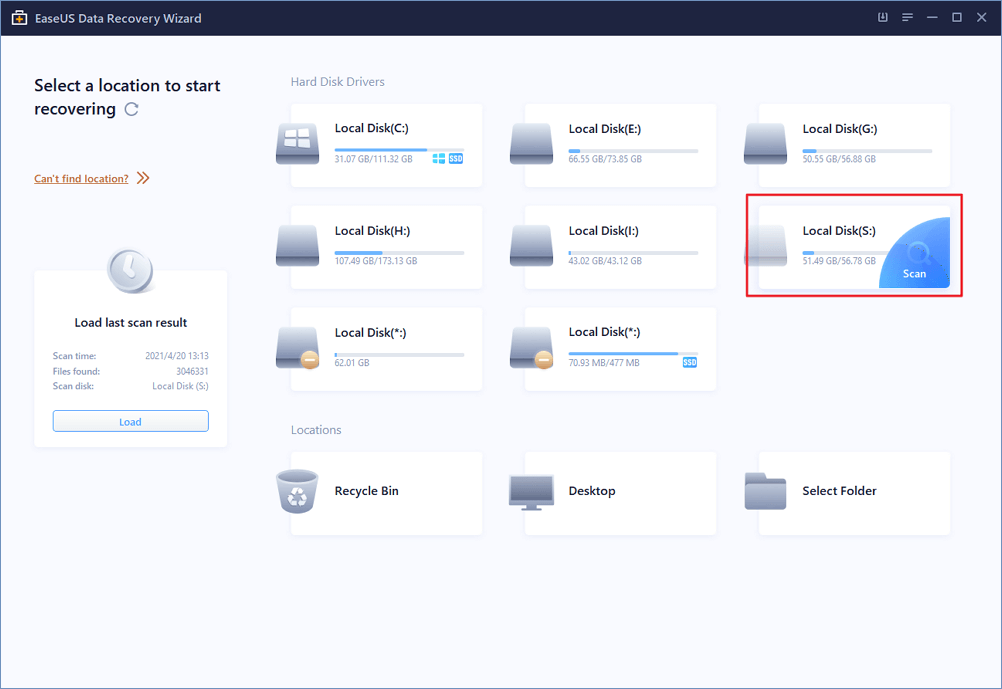 Step 2:

Scan the hard drive

The scan process starts immediately. Depending on how large the hard drive is, it usually takes several minutes to several hours to finish the scan. However, the "Deleted files" result comes out very quickly. Check if all the deleted files are showing up.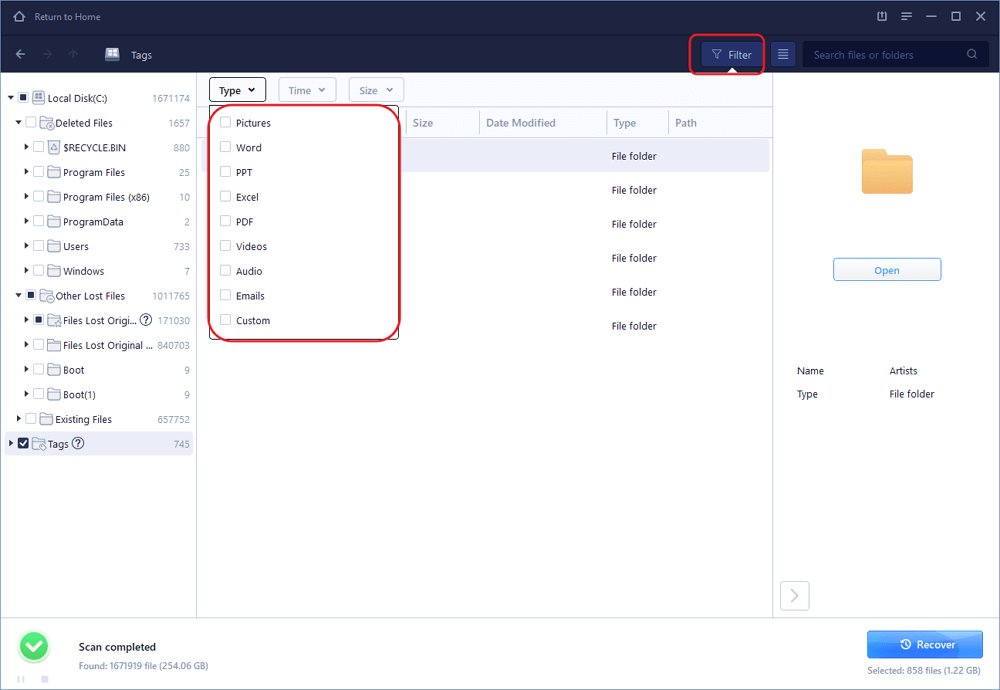 Step 3:

Recover deleted files

During or after the scan, select the files the software has found and then click "Recover".

Browse another secure location or device click "OK" to recover and save the selected files.

Don't miss one useful feature. Sometimes, old files which were deleted long time ago would have lost the file names and file paths, it's necessary to take some time to check the results for raw files in the "Extra Files" area.