Zinstall Review - Windows PC to PC Transfer Software
Zinstall Free Alternative - EaseUS Todo PCTrans
Other Alternative - PCmover
PCMover VS. Zinstall VS. EaseUS Todo PCTrans: Which Is Better?
Zinstall Review - Windows PC to PC Transfer Software
Windows Easy Transfer is not available in Windows 10 makes third-party PC transfer software essential for users who purchased new computers, at the same time, wishing to keep everything on the old machine. 
For example, Zinstall's WinWin product is one of the most popular PC migration software, which transfers all your stuff from your old computer to your new one, including programs, documents, music, pictures, favorites, emails, accounts, settings and of course all of your files.
Zinstall copies everything to your new computer, and makes it feel just like the old one. Your programs, documents, music, pictures, favorites, emails, accounts, passwords, profiles, settings - and all of your files. -
Zinstall
Transfer Mode
The software works with Windows 11. You can go with a fast file migration from Windows 10 to Windows 11, between two Windows 11 computers, and any old Windows version to Windows 11. After data transfer, your old PC stays the same - None will erase.
If your PCs are under the same network, you don't need to use any special cables to do the transfer. Otherwise, you can connect a normal cable between them.
Setup and Run Zinstall Software
To purchase software first, then click to download Zinstall.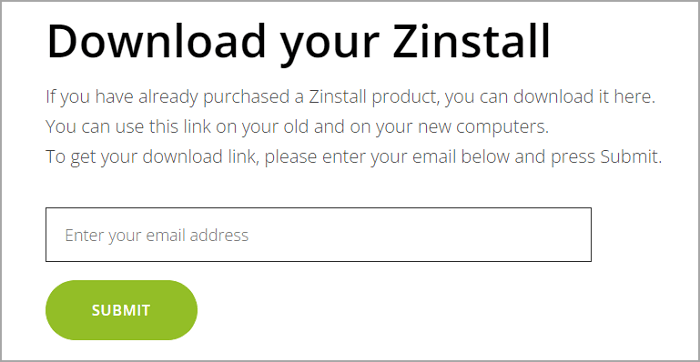 Once downloading and installing on the both machines, you can choose "Old PC" on the source computer. On the target computer, choose "New PC". Wait the scan complete.
Choose what to transfer:programs, user profiles, files, and etc.
Then starts to transfer.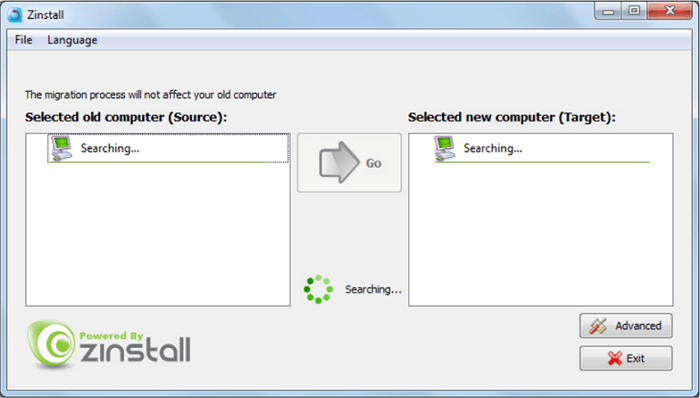 What Does Zinstall Cost?
Product

Function

Price

Zinstall WinWin

Transfer apps, documents, accounts and settings.
Migrate data over wired or wireless networks.
Move data between different OS.

$129                  

Zinstall Migration Kit Pro

Besides basic migration, the Pro support to transfer data to virtual machine, cloud drive, Azure AD, and Mac OS environment.

$189

Zinstall Easy Transfer

Move files, settings, profiles to new PC.

$59
Common Issues of Zinstall WinWin Windows Easy Transfer Software
Zinstall WinWin does a great job in migration between computers. However, it's far from perfect when problems come. Some common issues were reported by customers, most of which they can hardly resolve.
Message code 322, 279, 252, 190 during migration. (Check to fix message code.)
WinWin can't detect the old computer or the new one.
Incompatible applications detected errors when running Zinstall.
Windows requests security approval every time Zinstall is about to run.
Zinstall Free Alternative - EaseUS Todo PCTrans
How are you going to deal with the Zinstall migration problem? Some troubleshooting methods are not applicable to average users because they are too complex. In such cases, turn to the best Zinstall WinWin alternative, EaseUS Todo PCTrans, which shall be your best choice for an easy-to-use PC to PC transfer program with the highest success rate of migration from an old computer to a new.
Free to transfer 2GB files and 5 programs.
Above all, it's much cheaper than Zinstall WinWin software. Second, EaseUS PC transfer software supports more comprehensive data migration solution within one computer or between computers.
1. PC to PC Transfer
Run Todo PCTrans on both of the two PCs and choose "PC to PC". The programs will detect another PC or through clicking "+" icon and input IP address to connect another PC. After successful connecting two PCs, we could select the specific data, folders, applications to transfer.
2. Image Transfer
Launch Todo PCTrans, click "Backup & Restore" and "Data Backup", choose the folders, programs to create the image. Then transfer/copy the image to the targeted computer, run Todo PCTrans on the new system, choose "Data Restore".
3. App Migration
Run EaseUS Todo PCTrans and choose "App Migration". All movable applications will be listed and be marked as "Yes". Then choose applications you want to transfer from system C drive to other drive or partition. Then select the location where you want to transfer to, like D drive. Click "Transfer" to move selected applications to destination drive or partition with ease. For example, transfer applications from C drive to D drive. 
Other Alternative - PCmover
PCmover is a software that helps people move their personal files, settings, and applications from one computer to another. It is useful for people who are upgrading to a new computer, or for those who need to transfer their data to a new operating system. It's like magic! Just sit back and relax while PCmover does the work for you.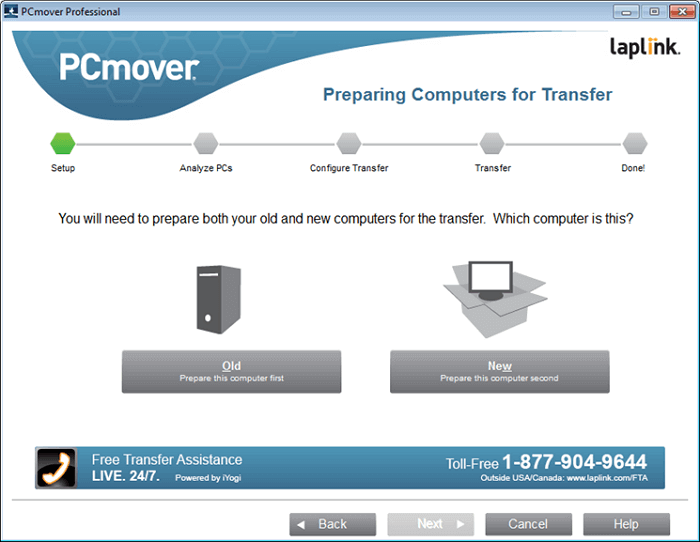 Go to read more: PCmover.
PCMover VS. Zinstall VS. EaseUS Todo PCTrans: Which Is Better?
To Use 

Free

 Data Migration Software on Windows 10/11:
Comparison
EaseUS Todo PCTrans
PCmover
Zinstall
Free Using(?)
✔

✘

✘

Price of Paid Version

Pro Version:

$49.95/month

$59.95/year

$69.95 Lifetime

Technician version:

$399 1-Year

$499 2-Year

$799 Lifetime

 

Pro version:

$59.95 (Ultimate)

Business version: Fill out a table and get a free evaluation.

 

Zinstall WinWin - $129

Zinstall Migrate Kit Pro - $189

WinServ Product - $690
To move data between two PCs or drives in free, EaseUS Todo PCTrans is well enough on the transfer job. For business use, you can try the free copy of PCmover business.
To Use Fast Data Migration Software:
We tested the software speed in pairs - EaseUS Todo PCTrans VS. Zinstall and EaseUS Todo PCTrans VS. Laplink PCmover.
| Criteria | Value |
| --- | --- |
| ⚙️Number of Tested Tools | 3 |
| 🗓️How Long We Tested | Three Days |
| 💻Our Windows Version | Windows 11 Pro |
| 💰Maximum Cost | $129 |
| 💰Minimum Cost | Free |
Transfer speed: Zinstall consumes less time than EaseUS Todo PCTrans. And EaseUS Todo PCTrans reads and writes faster than PCmover.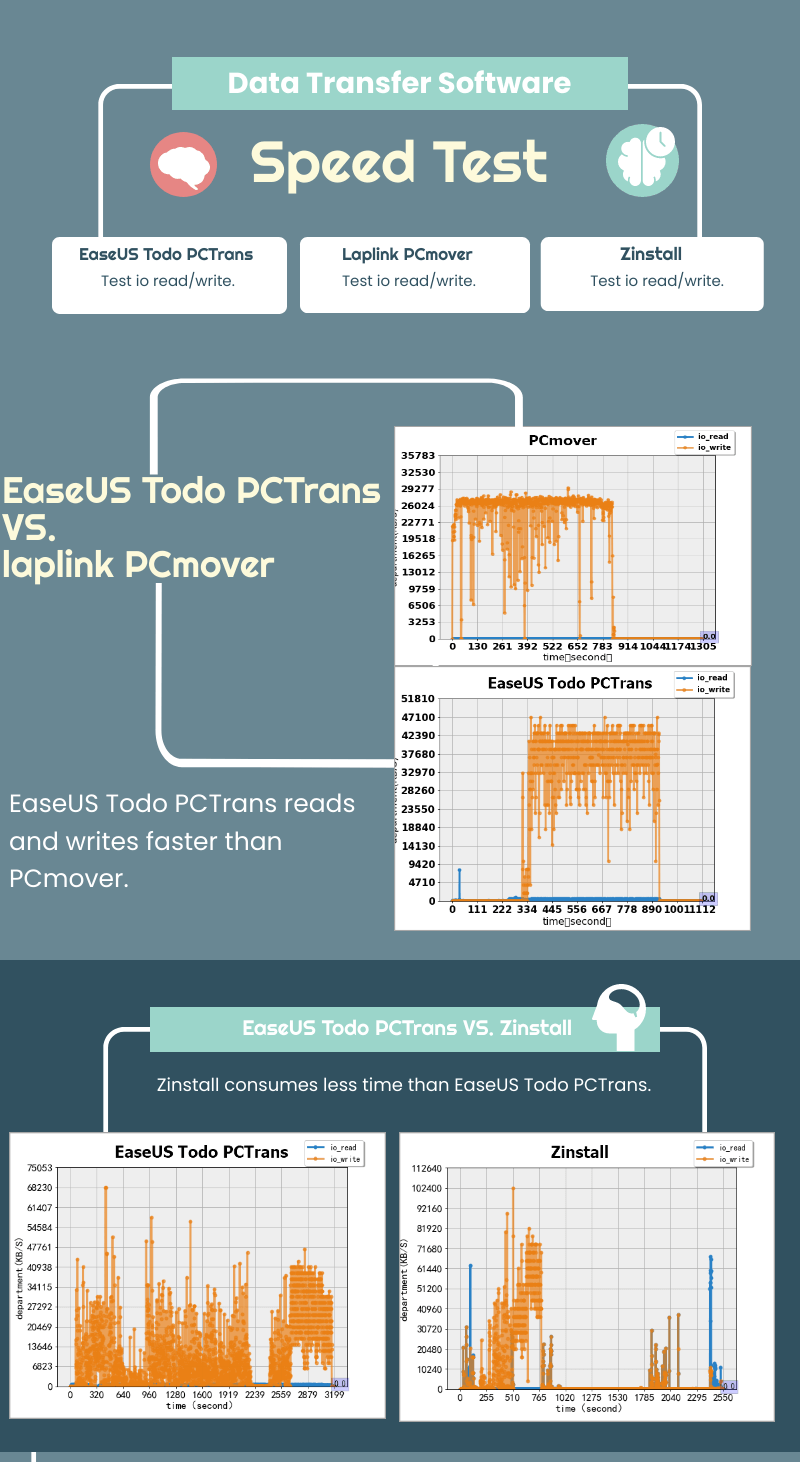 Updated by Tracy King 
Tracy joined in EaseUS in 2013 and has been working with EaseUS content team for over 7 years. Being enthusiastic in computing and technology, she writes tech how-to articles and share technical solutions about Windows & Mac data recovery, file/system backup and recovery, partition management and iOS/Android data recovery.

Jean has been writing tech articles since she was graduated from university. She has been part of the EaseUS team for over 5 years. Her special focuses are data recovery, disk partitioning, data space optimization, data backup and Mac OS. By the way, she's an aviation fan!