8 Free PCmover Alternatives to Transfer Data and Software to New Computers
Free Alternatives to PCmover:
About PCMover Express
PCmover, known as PCmover Express, supports moving files, settings, and user profiles to a new computer for free. It's provided by Microsoft and Laplink after the deprecation of Windows Easy Transfer.
With the increasing demand for data and application transfer among computers, Laplink's PCmover stands out among those data migration tools.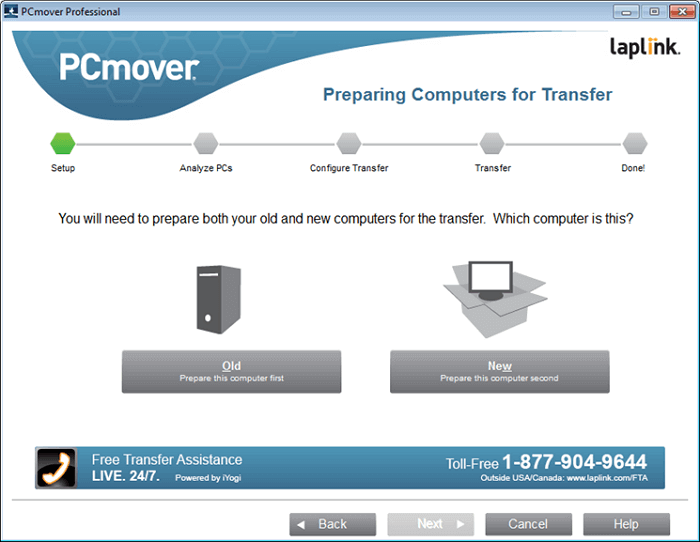 Here are the details of this software:
Pros:
Support Files, Data, and Settings Transferring
Support User Profile Migration
Support Windows 10/8.1/8/7/Vista/XP
Cons:
Doesn't Support Applications
Doesn't Support Image Transfer
Not Free ($29.95)
However, it still has cons that many users tend to find alternative software to replace PCMover. If you are looking for a free alternative to replace PCMover Express, read on and you'll find the best solution. 
Part 1. 6 Free PCMover Express Alternative Software
The following 6 recommended software can assist you in performing free and effective file, application, program, and settings between PCs. 
EaseUS Todo PCTrans is a free PC transfer software that moves data, applications, and accounts from one computer to another in Windows 11/10/8.1/8/7/Vista/XP.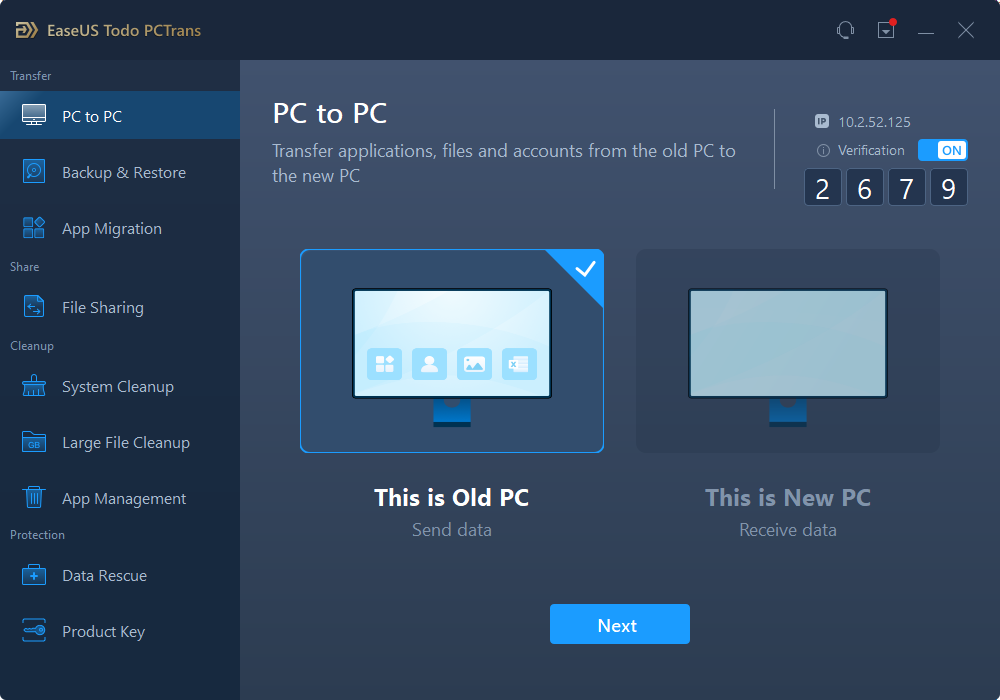 Pros:
Free
Support Windows 11/10/8.1/8/7/Vista/XP and Windows Server 2003/2008/2012/2016/2019.
Support Free File Transfer (500MB)
Support Free Application Transfer between PCs (2 Apps)
Support Transfer Apps to Local Disk (2 Apps)
Cons: For unlimited transfer, users need to upgrade to EaseUS Todo PCTrans Pro.
Here's a video tutorial about how to use EaseUS Todo PCTrans to transfer files, applications, settings, etc. between PCs:
No. 2 Windows Easy Transfer
Windows Easy Transfer was provided by Microsoft to help Windows users copy their files, photos, music, e-mail, settings, and more from a computer running Windows XP to a computer running Windows 7. 
Pros:
Free
Support File Transfer
Support Settings Transfer
Support Windows 7/XP(32bit only)
Three transfer modes - Easy Transfer Cable, removable medial and network
Cons:
Doesn't support transfer application
It doesn't support Windows 10/8.1/8 and Windows Server.
No.3 Clone App
Clone App is designed to back up and restore some Windows built-in applications, third-party software, and programs that are related to people's daily life and job to a new PC for free. It even supports transferring the license to the target PC.
Download link:https://www.builtbybel.com/ca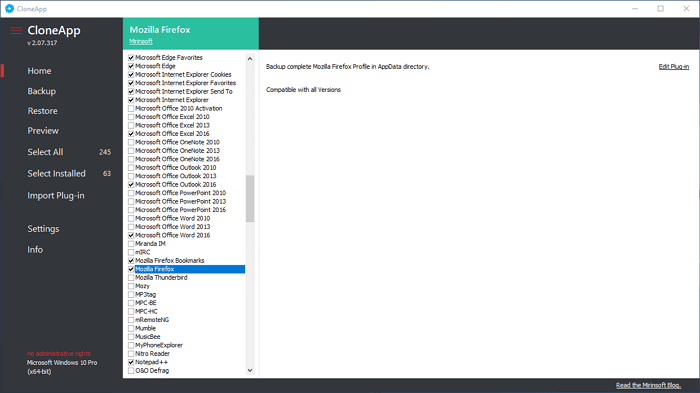 Pros:
Free
Support Windows 10/8.1/8/7/Vista
Support to clone applications and application data
Cons: Doesn't support file transfer.
No. 4 Zinstall WinWin
Zinstall WinWin transfers all of your stuff from your old computer to your new one: your programs, documents, music, pictures, favorites, emails, accounts, settings - and of course all of your files. 
Download link: https://www.zinstall.com/products/zinstall-winwin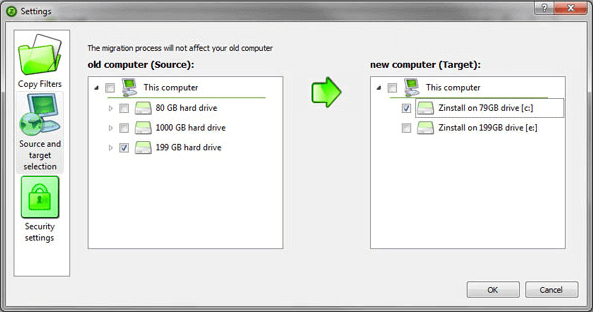 Pros:
Support Windows 10/8/7/Vista/XP
Support transfer programs
Support transfer settings
Support transfer profiles
Support transfer files
Cons: 
It's more like a disk cloning process between PCs.
It's not 100% free.
No. 5 ForensiT TrannsWiz
Transwiz makes it easy to transfer your personal data and settings to a new computer. It supports you in backing up and restoring user profiles, converts Windows 7 profiles to Windows 10 and back up additional folder locations.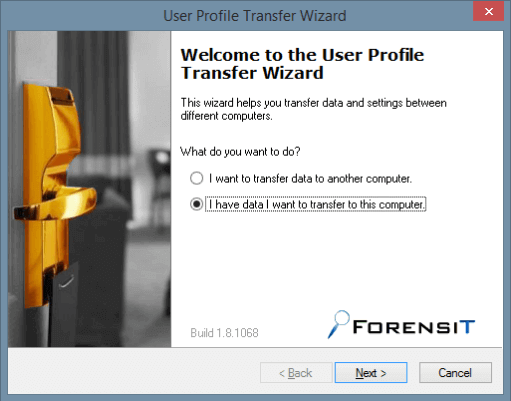 Pros:
Free
Support Windows 10/8/7/Vista/XP
Support transfer profile data - personal data and settings
Cons:
Doesn't support file transfer
Doesn't support application transfer
No. 6 File Backup and Clone Software - EaseUS Todo Backup
EaseUS Todo Backup enables you to transfer personal files, account settings to a new PC via its System Transfer feature. You can also apply this tool to clone whole hard disk data to the target new PC as a way to transfer data between PCs.
Download link: https://www.easeus.com/backup-software/tb-free.html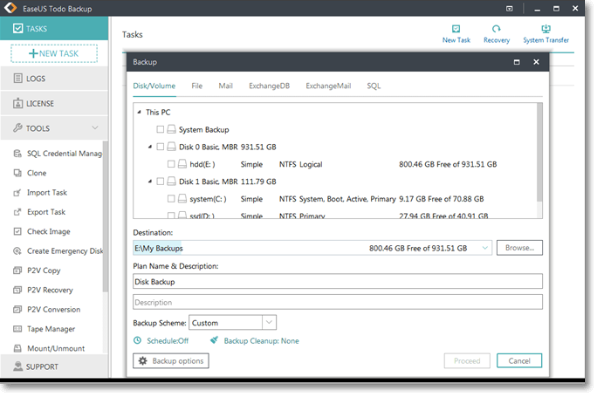 Pros:
Free
Support Windows 10/8/7/Vista/XP
Support transfer data via File Backup
Support transfer settings, accounts, and application via System Transfer
Cons: Can't directly transfer application transferred on a none-system drive to another PC.
Part 2. Two Manual Ways to Repace PCmover and Transfer Data
If you want to transfer data only to another computer without using software or a third-party tool, to manually copy files or move the data hard drive from an old computer to a new computer can be your best choice.
You can follow either way here to move your files to another computer:
Way 1. Manually Copy Files to Another Computer
To do so, you'll need to use an empty external hard drive or USB flash drive and connect it to the source computer.
Step 1. Copy and paste the whole folder or directory of files from the source PC to the external hard drive or USB drive.
Step 2. Unplug the external storage device and connect it to your target computer.
Step 3. Copy and move files from the USB or external hard drive to another computer.
Way 2. Install Data Hard Drive to New PC as Second Hard Drive
Assembling the old hard drive to a new computer is a hard method for transferring data. 
Be careful when you follow the tips below:
Step 1. Locate the data hard drive on the source computer and shut it down.
Step 2. Open the computer case, unplug and take out "the hard drive" from the old computer.
Step 3. Insert the data hard drive into the new computer as a second hard drive.
Step 4. Boot the new computer and the old hard drive will show up on the new computer in Windows File Explorer.
After this, you can check the old hard drive and make use of your data on the new computer again. 
To Sum Up
The article offers 6 alternative software and 2 manual ways to replace PCmover to transfer data, setting, software between computers.
For the best free application transfer between two PCs, EaseUS Todo PCtrans is the best choice among all Windows and Windows Server systems.

Roxanne is one of the main contributors to EaseUS and has created multiple posts on digital devices like PCs, Mobile phones, tablets, Mac, etc. She loves to share ideas with people of the same interest.
EaseUS Todo PCTrans Free is a useful and and reliable software solution created to serve in computer migration operations, be it from one machine to another or from an earlier version of your OS to a newer one.

 Read More

EaseUS Todo PCTrans is by the folks at EaseUS who make incredible tools that let you manage your backups and recover your dead hard disks. While it is not an official tool, EaseUS has a reputation for being very good with their software and code.

Read More

It offers the ability to move your entire user account from your old computer, meaning everything is quickly migrated. You still get to keep your Windows installation (and the relevant drivers for your new PC), but you also get all your apps, settings, preferences, images, documents and other important data.

 Read More
About EaseUS Todo PCTrans
EaseUS Todo PCTrans can transfer settings, applications and data between PCs and HDDs. Your all-round PC transfer and migrate software to upgrade devices without re-installation.