Is Laplink PCmover free to use? What is better than PCmover that can allow you to successfully transfer data, software, and program to a new computer for free? 
Follow this page, you'll get a complete review on Laplink PCmover Express, learning its pros and cons. Also, if you are looking for the best free alternative to replace PCmover, follow through this page and you'll get a desired data transfer software for data and program migration on your PCs.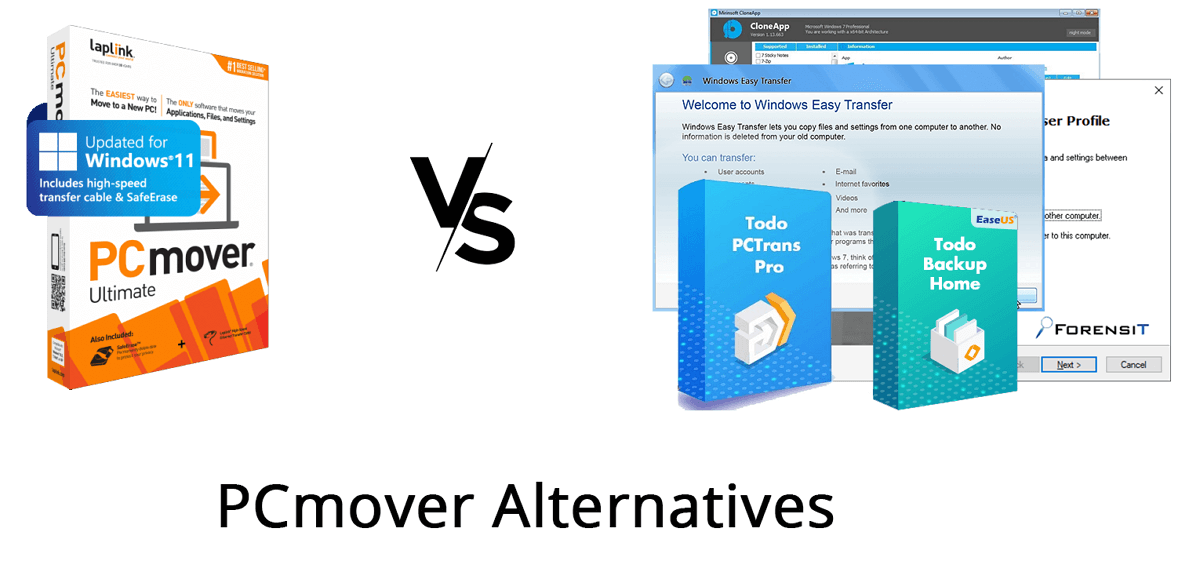 Free Alternatives to PCmover:
PCMover Review: Pros & Cons
In this part, you'll get a roundup review of PCmover from the following aspects:
🔍 Definition: PCmover, known as Laplink PCmover, supports transferring selected files, folders, settings, user profiles and even applications from an old PC to a new PC or operating system, including Windows 10. 
It's provided by Microsoft and Laplink after the deprecation of Windows Easy Transfer. With the increasing demand for data and application transfer among computers, Laplink's PCmover stands out among those data migration tools. 
⏳ Versions: Laplink basically offered two types of PCmover for Individuals and Organizations. Here is a list of all versions of PCmover for different users.
Comparison
Individuals
Organizations
PCmover Editions

Windows Store Edition
Express
Home
Professional
Windows Upgrade Assistant
Image & Drive Assistant
Inplace Windows 7 Upgrade Assitant
Inplace Windows 8 Upgrade Assitant

Enterprise
Business
Profile Migrator
💻 Supported OS: PCmover supports Windows 11/10/8.1/7. 
📚 Feature Comparison: Here we compared PCmover individual editions and you can follow to learn the differences from the listed table here.
| Comparison | PCmover Windows Store Edition | PCmover Express | PCmover Home | PCmover Professional |
| --- | --- | --- | --- | --- |
| Transfer Files & Settings | Files Only | ✔ | ✔ | ✔ |
| Transfer Apps, Files & Settings | ✖ | ✖ | ✖ | ✔ |
| Transfer Domain Users | ✖ | ✖ | ✖ | ✔ |
| App Selectivity | ✖ | ✖ | ✔ | ✔ |
| Folder Selectivity | ✔ | ✔ | ✔ | ✔ |
| Free to Use | ✖ | ✖ | ✖ | ✖ |
So is Laplink PCmover free? According to Laplink website and its pricing pages, PCmover though some organization editions support free trial but it doesn't have a free edition. It means that you can't have a free PCmover for moving and transferring files, settings, and programs to a new PC.
🏆 Pros & Cons of Laplink PCMover
By browsing the Laplink PCMover website, testing the PCmover software and its alternatives as shown in the next part, here we came up with the Pros and Cons of PCmover. Here are the details:
01
Pros of PCmover:
1. Support Files, Data, Application and Settings Transferring
2. Support User Profile Migration
3. Support Undo Operation
4. Support Windows 11/10/8.1/8/7
02
Cons of PCmover:
1. Doesn't Support Account Settings Migration
2. Doesn't Support older operating systems, like Windows XP/Vista
3. Not Free ($29.95 for PCmover Express)
Download PCmover: You may follow this link and get the desired version of PCmover for moving apps and data to a new computer now: https://web.laplink.com/pcmover_feature_overview/
Though PCmover is popular and has captured the great oppotulity to cooperate with Microsoft and Intel, however, it still has cons that many users tend to find alternative software to replace PCMover. If you are looking for a free alternative to replace PCMover Express, read on and you'll find the best solution. 
Our PCmover Alternative Selection Criteria
Before moving on to the complete ranking information, here is a quick access to the best free PCmover alterntive software that we think you can't miss:
So what is better than PCmover?  Or, what makes the recommended software perfect replacement of PCmover? Here are some of the critical  aspects that we take high importance of defining perfect PCmover alterntive software from the competition:
Preformance: A limited issue of most free data transfer software is that the tool suport limited types of data for migration. A PC data transfer software becomes resourceful when it supports transferring a wide range of file typles, including files, folders, installed programs, and even settings. 
Flexibilty: Whether you can flexibly select desired data, software, and even settings to transfer to another computer also becomes essential. Most people all desire a free tool that can allow them select desired apps, software, and files/folders for migration. 
User-Friendly: Intuitive interface and simple-to-follow UI design can greatly release users' worries and make everything easy for beginners to follow and apply the tool for data migration.
Price: To most individual users, the price is a key factor that they may take consideration if they are about to download and use the PCmover alterantive software for data migration. 
Part 1. Top 5 Best Free PCMover Express Alternative Software
In this part, you'll see 5 PCmover free alternative software that can fully replace PCmover and assist you migrating file, application, program, and settings between PCs.
Details of Selecting PCmover Alternative:
🧮 Mumber of tested tools: 5
⏲ How long we tested: 1 week
💻 Our Windows version: Windows 11, Windows 10, Windows 7
💰 Average cost: free
Let's move on to the ranking and get the best PCmover alterntive software for you.
EaseUS Todo PCTrans is a free PC transfer software that moves data, applications, and accounts from one computer to another in Windows 11/10/8.1/8/7/Vista/XP. It provides you 3 types of file migration modes that you can selectively to pick the one that fits you the most to transfer desired data, apps, etc., to a new computer: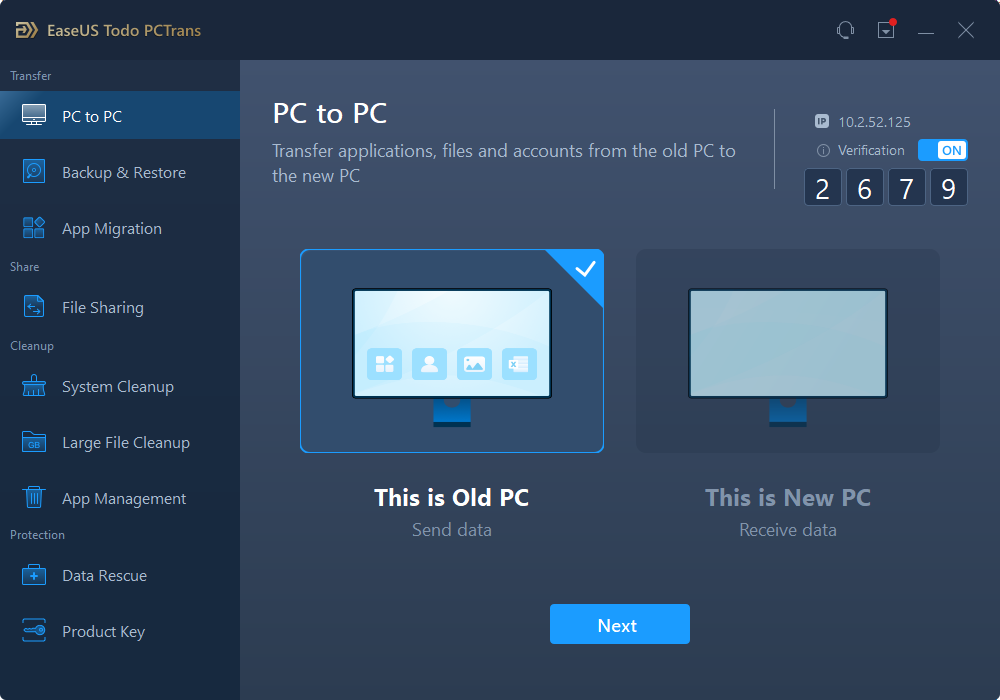 Pros & Cons of EaseUS Todo PCTrans - Best PCmover Alternative:
Pros:
Cons:

Free
Support Windows 11/10/8.1/8/7/Vista/XP and Windows Server 2003/2008/2012/2016/2019.
Support Free File Transfer (

2GB

)
Support Free Application Transfer between PCs (

5 Apps

)
Support Transfer Apps to Local Disk (

5 Apps

)
Free Download:
Tutorial:
Here's a video tutorial about how to use EaseUS Todo PCTrans to transfer files, applications, settings, etc. between PCs:
🥈 No. 2 Windows Easy Transfer
Windows Easy Transfer was provided by Microsoft to help Windows users copy their files, photos, music, e-mail, settings, and more from a computer running Windows XP to a computer running Windows 7. 
Pros & Cons of Windows Easy Transfer:
Pros:
Cons:

Free
Support File Transfer
Support Settings Transfer
Support Windows 7/XP(32bit only)
Three transfer modes - Easy Transfer Cable, removable medial and network

Doesn't support transfer application
It doesn't support Windows 11/10/8.1/8 and Windows Server.
Download: Windows Easy Transfer was an Windows built-in file transfer software in Old Windows OS and you don't need to download if for file migration.
Tutorial:
This is an old tutorial video that shows you how to migrate files from old PC to new PC on Windows 7 by using Windows Easy Transfer. 
Video Source: Youtube; Creator: learningtocompute
🥉 No.3 CloneApp
CloneApp is designed to back up and restore some Windows built-in applications, third-party software, and programs that are related to people's daily life and job to a new PC for free. It even supports transferring the license to the target PC.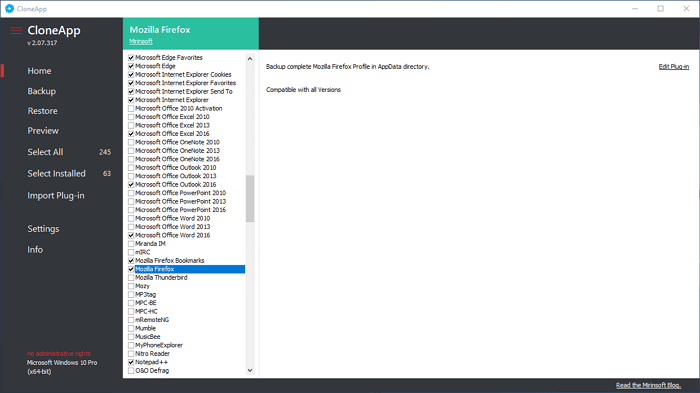 Pros & Cons of CloneApp:
Pros:
Cons:

Free
Support Windows 10/8.1/8/7/Vista
Support to clone applications and application data

Doesn't support file transfer.
Download link:https://www.builtbybel.com/ca
Tutorial:
Here is a tutorial guide that shows you how to back up files and settings of your programs so when your installed programs is not functioning well, you can restore it to a healthy state with CloneApp.
Video Source: YouTube; Creator: TheHacker0007
No. 4 ForensiT TrannsWiz
Transwiz makes it easy to transfer your personal data and settings to a new computer. It supports you in backing up and restoring user profiles, converts Windows 7 profiles to Windows 10 and back up additional folder locations.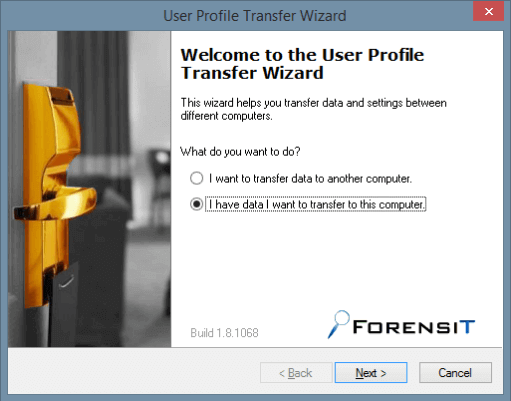 Pros & Cons of Transwiz
Pros:
Cons:

Free
Support Windows 10/8/7/Vista/XP
Support transfer User profile data - personal data and settings

Doesn't support application transfer
Download Link: https://www.forensit.com/downloads.html
Tutorial: 
Here is a video that shows how to transfer and backup user profile using Transwiz and you may follow to learn the detailed steps.
Video Source: YouTube; Creator: ittricksw
No. 5 File Backup and Clone Software - EaseUS Todo Backup Free
EaseUS Todo Backup enables you to transfer personal files, account settings to a new PC via its System Backup feature. You can also apply this tool to backup system and essential programs and restore to the target new PC as a way to transfer data and software between PCs.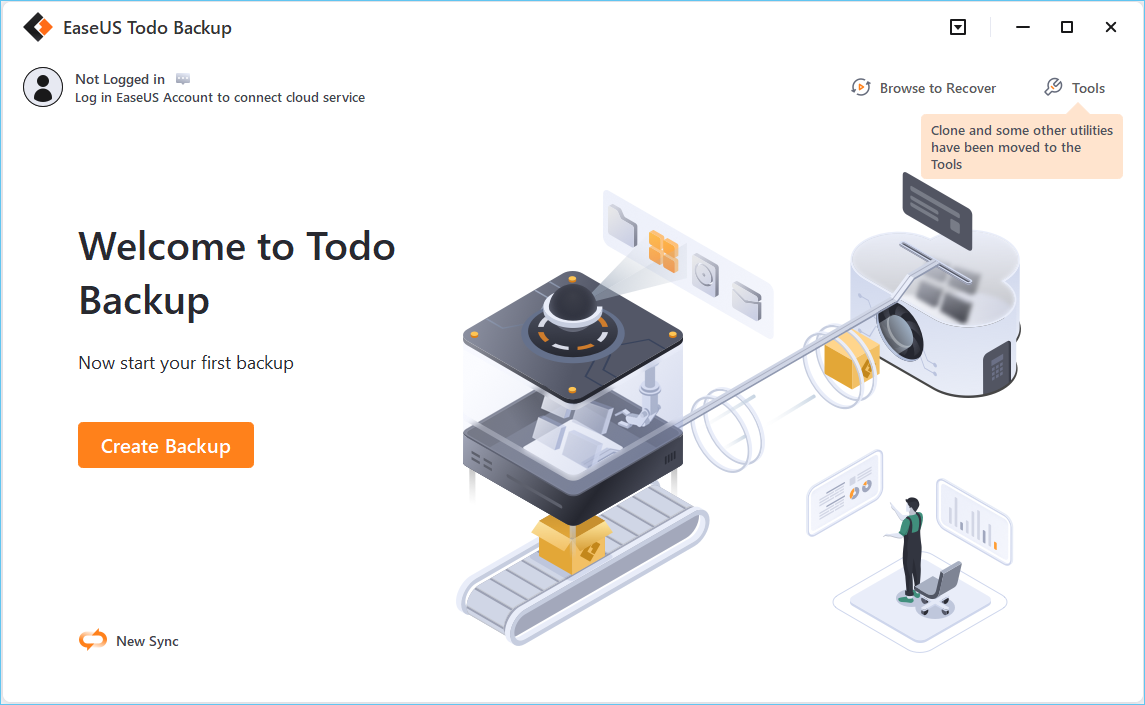 Pros & Cons of EaseUS Todo Backup Free
Pros:
Cons:

Free
Support Windows 10/8/7/Vista/XP
Support transfer data via File Backup
Support transfer settings, accounts, and application via System Transfer

Can't directly transfer application transferred on a none-system drive to another PC.
Download link: https://www.easeus.com/backup-software/tb-free.html
Tutorial: This is a step-by-step guide that you can follow to backup the system and program using EaseUS Todo Backup and restore to a new computer.

Part 2. Two Manual Ways to Replace PCmover and Transfer Data
If you want to transfer data only to another computer without using software or a third-party tool, to manually copy files or move the data hard drive from an old computer to a new computer can be your best choice.
You can follow either way here to move your files to another computer:
Way 1. Manually Copy Files to Another Computer
To do so, you'll need to use an empty external hard drive or USB flash drive and connect it to the source computer.
Step 1. Copy and paste the whole folder or directory of files from the source PC to the external hard drive or USB drive.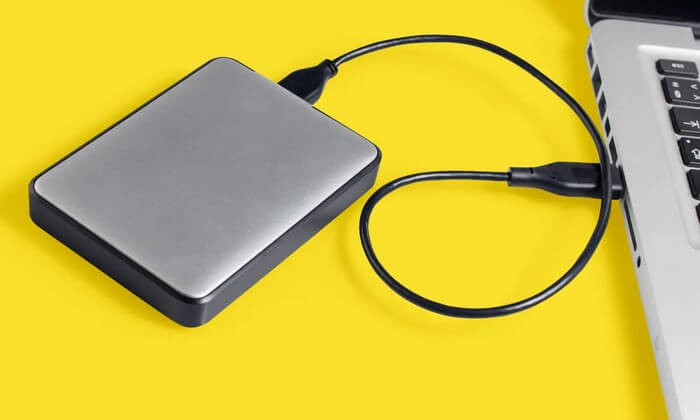 Step 2. Unplug the external storage device and connect it to your target computer.
Step 3. Copy and move files from the USB or external hard drive to another computer.
Way 2. Install Data Hard Drive to New PC as Second Hard Drive
Assembling the old hard drive to a new computer is a hard method for transferring data. Be careful when you follow the tips below:
Step 1. Locate the data hard drive on the source computer and shut it down.
Step 2. Open the computer case, unplug and take out "the hard drive" from the old computer.
Step 3. Insert the data hard drive into the new computer as a second hard drive.
Step 4. Boot the new computer and the old hard drive will show up on the new computer in Windows File Explorer.
After this, you can check the old hard drive and make use of your data on the new computer again. 
You May Also Be Interested In:

Apply the Best PCMover Alternative and Apply It to Transfer Your Data, Software Now
The article offers 6 alternative software and 2 manual ways to replace PCmover to transfer data, setting, software between computers.
For the best free application transfer between two PCs, EaseUS Todo PCtrans is the best choice among all Windows and Windows Server systems.
It surpasses the other 6 solutions of PC to PC transfer software due to its complete file transferring modes, and flexibility in selecting programs, files, and account settings. Aside from transferring software, EaseUS Todo PCTrans also has some advanced features that you can activate it to the Pro edition to:
Rescue programs and files from dead PC
Clean up large files
Move big folders to a non-system drive
 Apply its Product Key feature to find missing Windows product keys
More...
FAQs about PCmover
Here we collected some frequently asked questions about PCmover and you may also feel interested in. Follow and check the answers here:
❓ 1. Is Laplink PCmover free?
Not really. All editions of Laplink PCmover software charge for file transferring between computers. Some advanced editions like PCmover Business may have trial edition but still request you place an order before you starting a trial.
❓ 2. What replaces Easy Transfer?
As we know that Windows Easy Transfer is no longer available on the latest Windows operating systems like Windows 11 and Windows 10. To migrate files, settings, and programs on these new computers, you'll need an alternative software like PCmover, or EaseUS Todo PCtrans to fully transfer everything from your old PC to a new PC.
Here is a page that we collected the best free Windows 10 Easy Transfer Alternative that you can pick one to replace Windows Easy Transfer perfectly. 
❓ 3. How many times can you use PCmover?
PCmover is not a time-limited file transfer software, which means that you can use the software to transfer files and programs multiple times as you wnat. However, note that this product is essence for one time use only. It means that you can only install and activate PCmover on one computer.
If you wish to use PCmover on mulitple computers, you can update to the business edition. 
❓ 4. How do I transfer my programs to a new computer for free?
As recommended on this page, you can have many options of transferring programs and files to a new computer with PCmover free alternative. However, for the best efficient and reliable solution, EaseUS Todo PCTrans stands out to help. 
You can selectively transfer programs to a new computer for free with EaseUS Free PC Mover software. For a step-by-step guide, follow this link and learn how to Transfer Programs to New Computer for Free. 
Updated by Tracy King 
Tracy joined in EaseUS in 2013 and has been working with EaseUS content team for over 7 years. Being enthusiastic in computing and technology, she writes tech how-to articles and share technical solutions about Windows & Mac data recovery, file/system backup and recovery, partition management and iOS/Android data recovery.

Roxanne is one of the main contributors to EaseUS and has created multiple posts on digital devices like PCs, Mobile phones, tablets, Mac, etc. She loves to share ideas with people of the same interest.