Best Free Data Migration Software for Data and Applications Transfer
Data migration is the process of transferring data from one system to another, from an old PC to a new PC or from one storage device to another. Typically data migration occurs during an upgrade of existing hardware or transferring to a completely new system. Examples include migration to or from the hardware platform; upgrading a database or migrating to new software.
As the world's leading provider of data security and storage management software, EaseUS provides three free software to help the users to migrate data, applications and operating system.
Todo PCTrans Free - Migrate Data between Two Computers
As a free application and data migration software, EaseUS Todo PCTrans Free can easily migrate data (Including music, documents, videos, photos, etc.) and applications along with their settings from an old PC to a new one, migrate data and programs from Windows XP to Windows 7, from Windows XP to Windows 8, from Windows 7 to Windows 7, from Windows 8 to Windows 8 (Including Windows 8.1), from 32-bit Windows OS to 64-bit Windows OS.
Step 1. Launch EaseUS Todo PCTrans on your source and target computers, connect both PCs via the internet.
1. At the "PC to PC" section, click "PC to PC" to continue.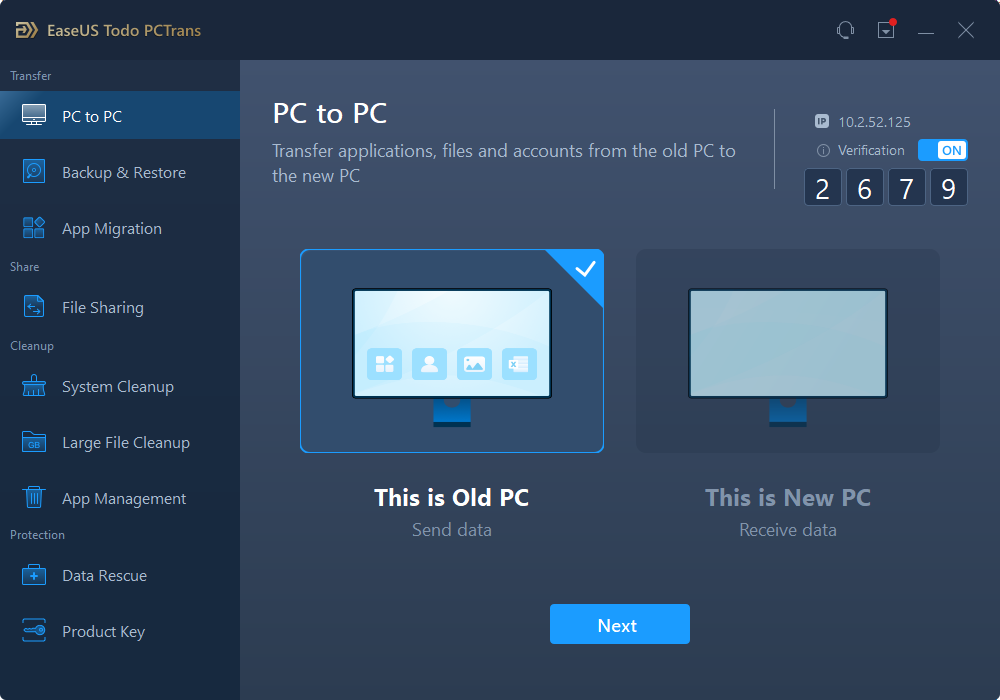 2. Select your target computer via its device name, then enter its account password or verification code and select the transfer direction. Then click "Connect" to continue.
You can check the verification code on the right top of "PC to PC" mainscreen on the target computer.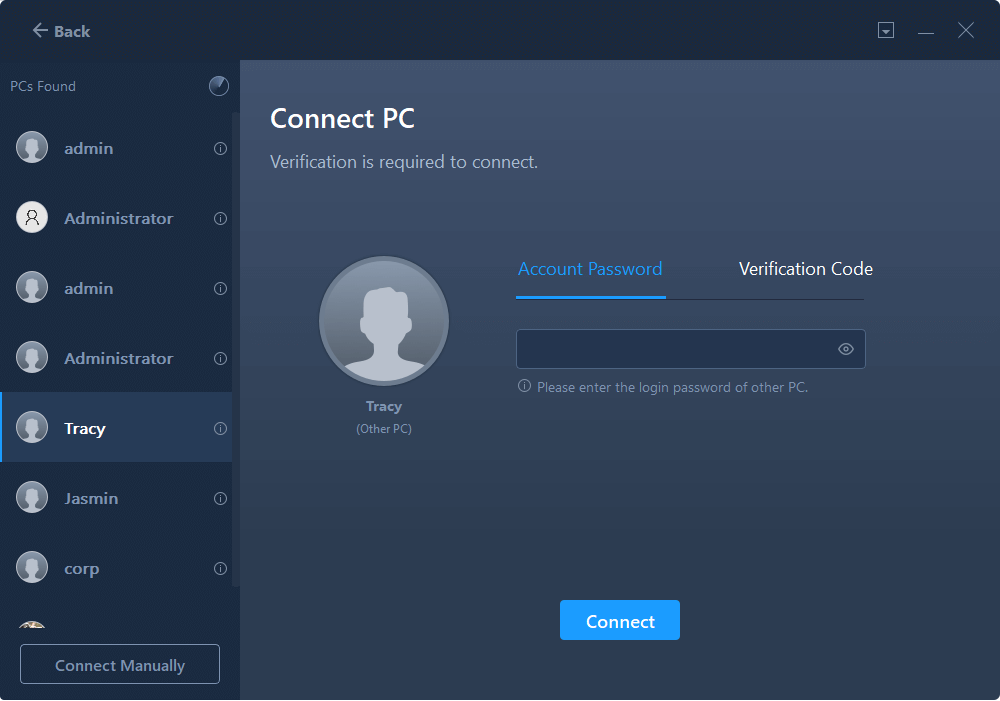 Step 2. Select the categories Applications, Files, and Accounts to transfer via the internet.
If you want to transfer data selectively, click "Edit" under each category, and choose the specific items.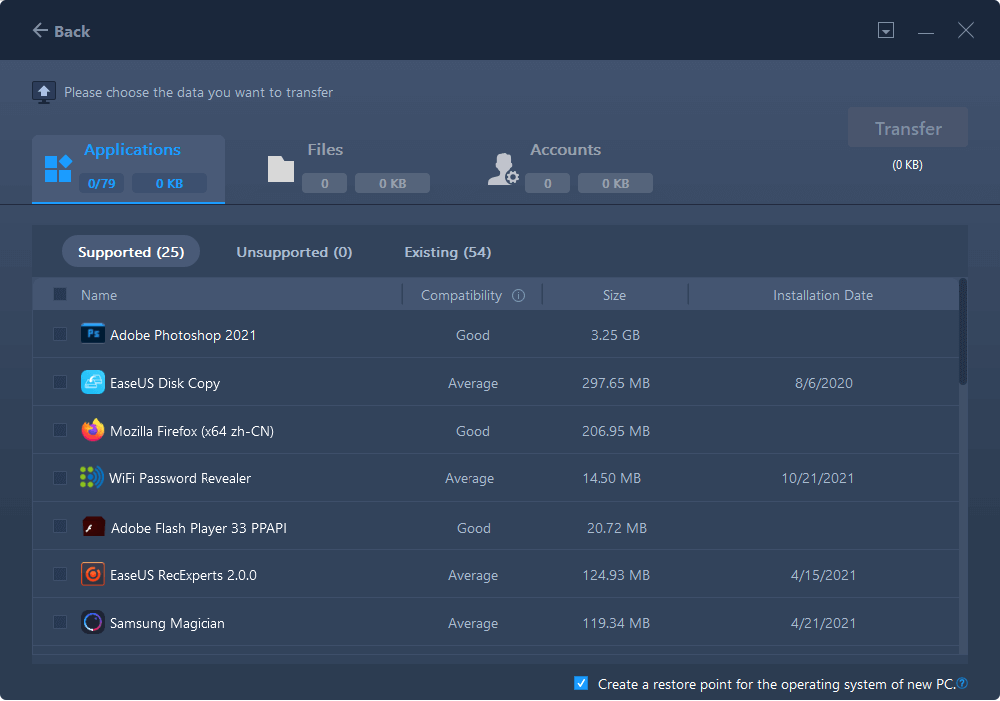 Step 3. Click "Transfer" to start transferring your apps/files/accounts from one computer to another computer via the Internet.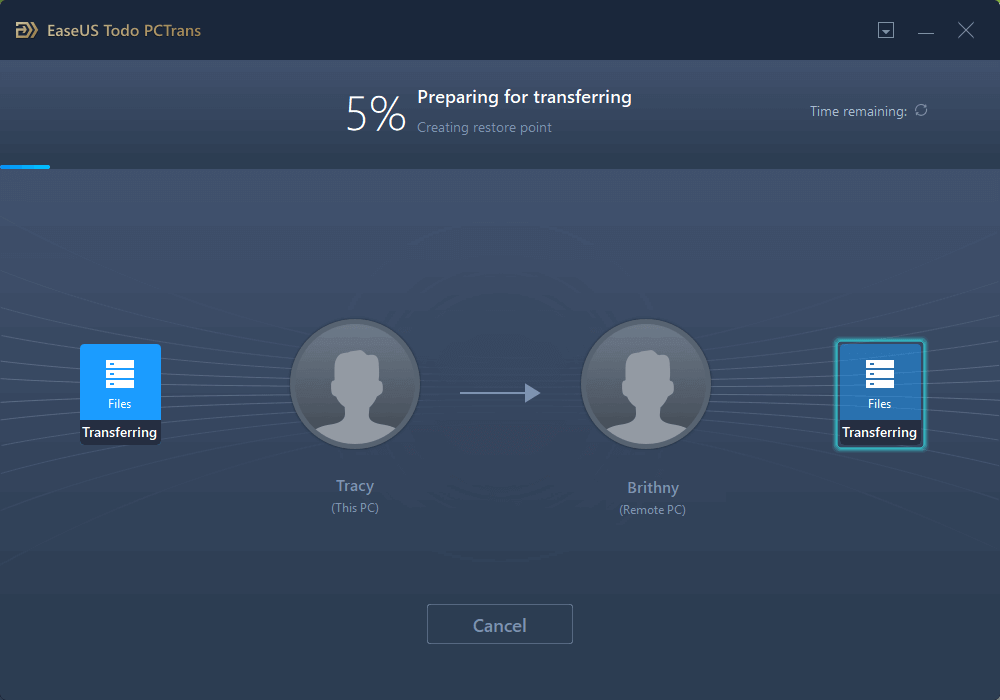 Partition Master Free - Migrate Data and OS from HDD to SSD
As the most popular partition management software, EaseUS Partition Master Free provides migrate OS to HDD/SSD to migrate data, applications, and OS from bigger HDD to small SSD for OS transfer and system performance optimization.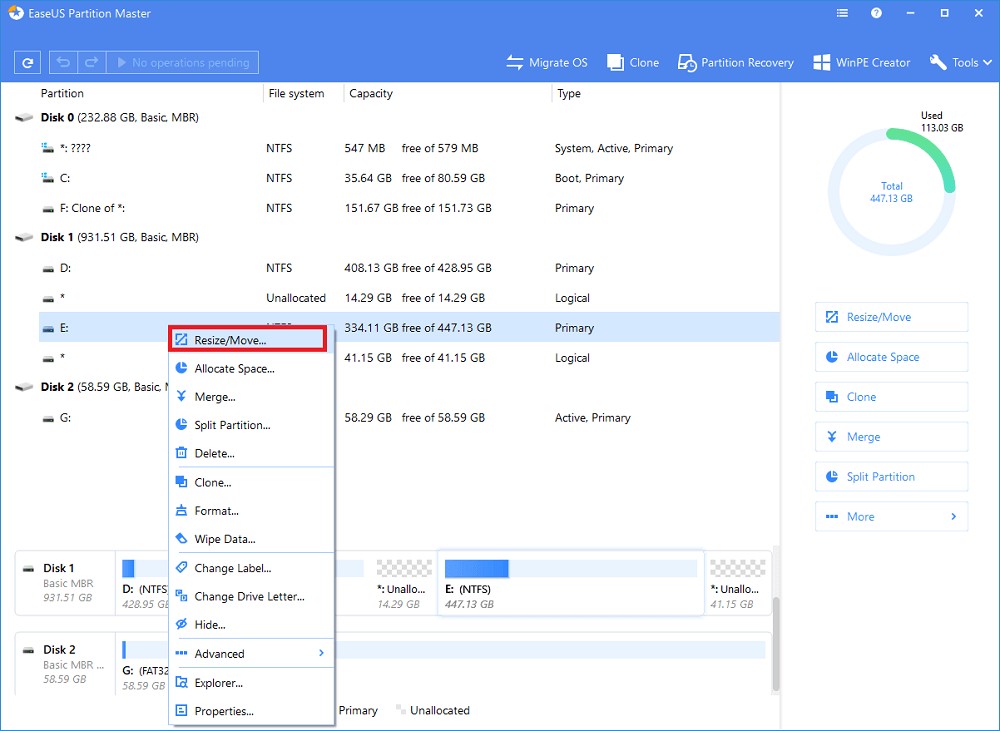 Before data migration, if your destination is out of space, EaseUS Partition Master Free is the best partition resizer to help you increase disk space.
Todo Backup Free - Migrate Data from One Drive to Another
As free data backup and migration software, EaseUS Todo Backup Free provides data backup and disk/partition clone to easily migrate data from one partition to another, from one hard drive to another for disk upgrade/replacement without reinstalling Windows OS and applications.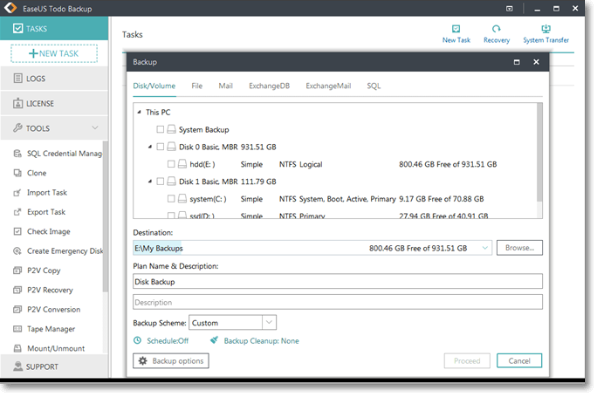 Besides data migration, EaseUS Todo Backup Free is the best free backup software to protect your computer and data in case of system crash and data loss.
Daisy is the Senior editor of the writing team for EaseUS. She has been working in EaseUS for over ten years, starting from a technical writer to a team leader of the content group. As a professional author for over 10 years, she writes a lot to help people overcome their tech troubles.
EaseUS Todo PCTrans Free is a useful and and reliable software solution created to serve in computer migration operations, be it from one machine to another or from an earlier version of your OS to a newer one.

 Read More

EaseUS Todo PCTrans is by the folks at EaseUS who make incredible tools that let you manage your backups and recover your dead hard disks. While it is not an official tool, EaseUS has a reputation for being very good with their software and code.

Read More

It offers the ability to move your entire user account from your old computer, meaning everything is quickly migrated. You still get to keep your Windows installation (and the relevant drivers for your new PC), but you also get all your apps, settings, preferences, images, documents and other important data.

 Read More
About EaseUS Todo PCTrans
EaseUS Todo PCTrans can transfer settings, applications and data between PCs and HDDs. Your all-round PC transfer and migrate software to upgrade devices without re-installation.