Move Users Folder to Another Drive Windows 10
"I wish to move C:\users to a new computer so that I can keep everything resides in the folder, but I search on the internet still have no clue about how to make it happen, the provided solutions are too hard to perform. So, what's the best method for me to move users folder to another drive in Windows 10? The easier, the better."
Manually Move Users Folder to Another Drive
In a nutshell, two groups of Windows 10 users want to move Users folder. One group wants to relocate the folder to free up system disk space; the other group only wishes to make a copy of users folder to some other place, for example, from C: to E:, from HDD to SSD, from one drive to another drive, etc.
4 Ways to Change Users Folder Location in Windows 10
1. Change the value in My Documents -> Properties -> Location tab.
2. Change the value in HKEY_LOCAL_MACHINE\SOFTWARE\MICROSOFT\WINDOWS NT\CurrentVersion\ProfileList.
3. Leaving C:\users where it is and using a symbolic link to E:\users.
4. Find a Windows 10 easy transfer tool to automate the transfer.
Automatically Move Users Folder to Another Drive
So, concluding from the general methods that we wrote here, what's the best method you should feel no hesitation to attempt it first? As you can tell, the former three ways are kind of tricky; you can hardly start without an in-depth instruction. Besides, one noticeable fact is that all the three methods won't help when you consider moving users folder to another drive on another computer. Why not consider the last resort?
EaseUS Todo PCTrans is a super easy Windows 10 transfer software, which facilitates the transfer of users folder from one computer hard drive to another computer hard drive. It's the most recommended method for average users.
There are two channels you can try to move Users folder in Windows 10 with EaseUS Todo PCTrans, including direct transfer from PC to PC or creating/recovering an image file. Here, the guide shows you a simpler way to transfer user account from one computer to another straightforwardly.
If you need a free tool - EaseUS Todo PCTrans Free can help. (Only 2 Apps/files are supported.)
If you need to transfer many files or a big amount of data, activate this software and follow the guidelines below for help now.
Step 1. Install and launch EaseUS Todo PCTrans on both two devices. On the source PC, select "PC to PC" to continue.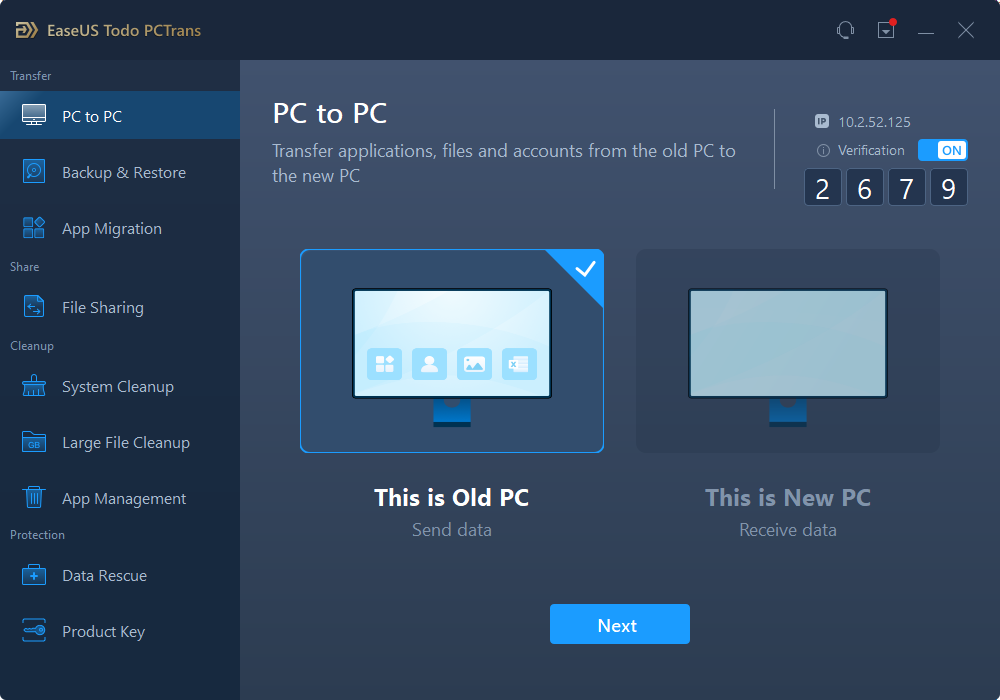 Step 2. Make sure the two PCs are on the same LAN. Connect to the target PC via its IP address or adding it manually. Enter the login account and password of the target PC and link two PCs by clicking "OK", then choose the direction to transfer files.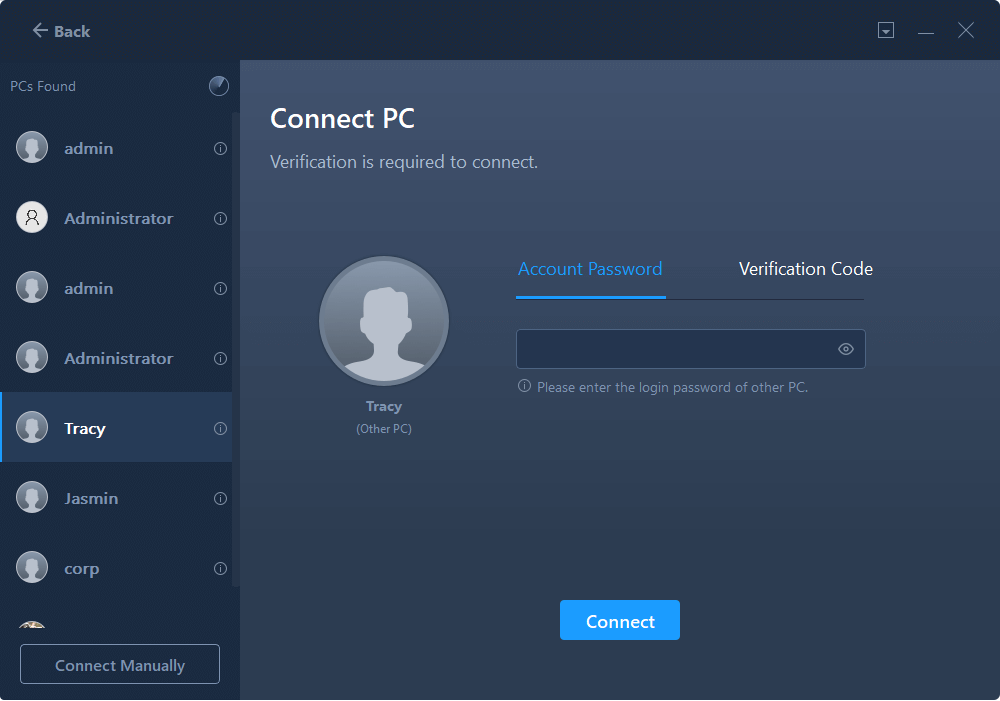 Step 3. Click "Edit" at the Accounts section to specify User Accounts and Settings for transferring.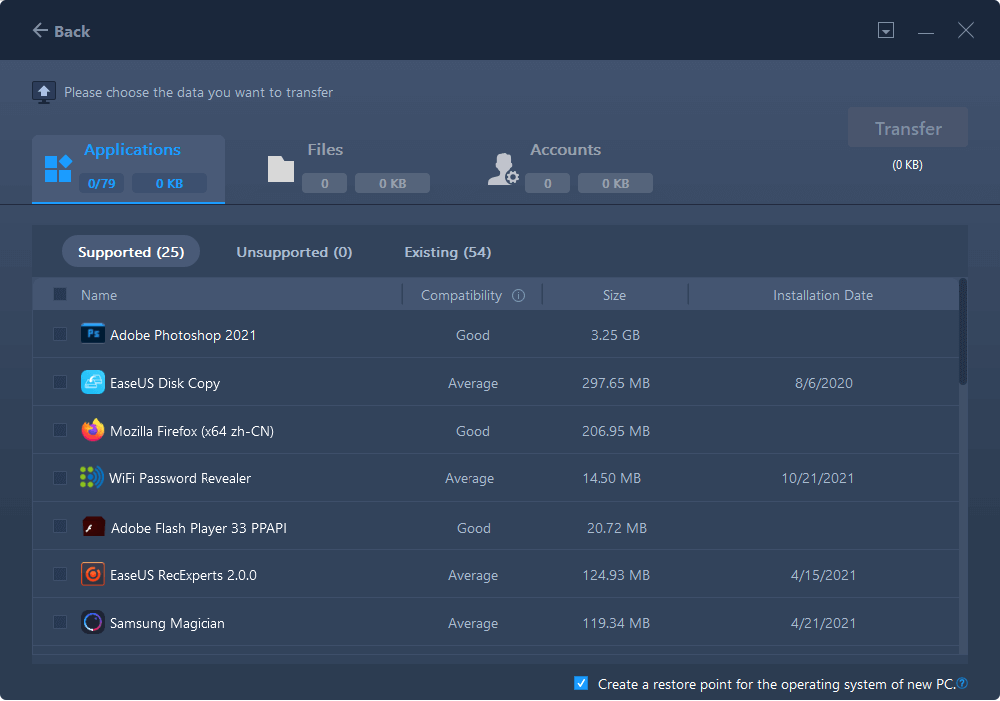 Step 4. Enter the user account and password of the source computer, select the User Account Settings, User Data and other settings that you want to transfer. Click "Finish" to confirm.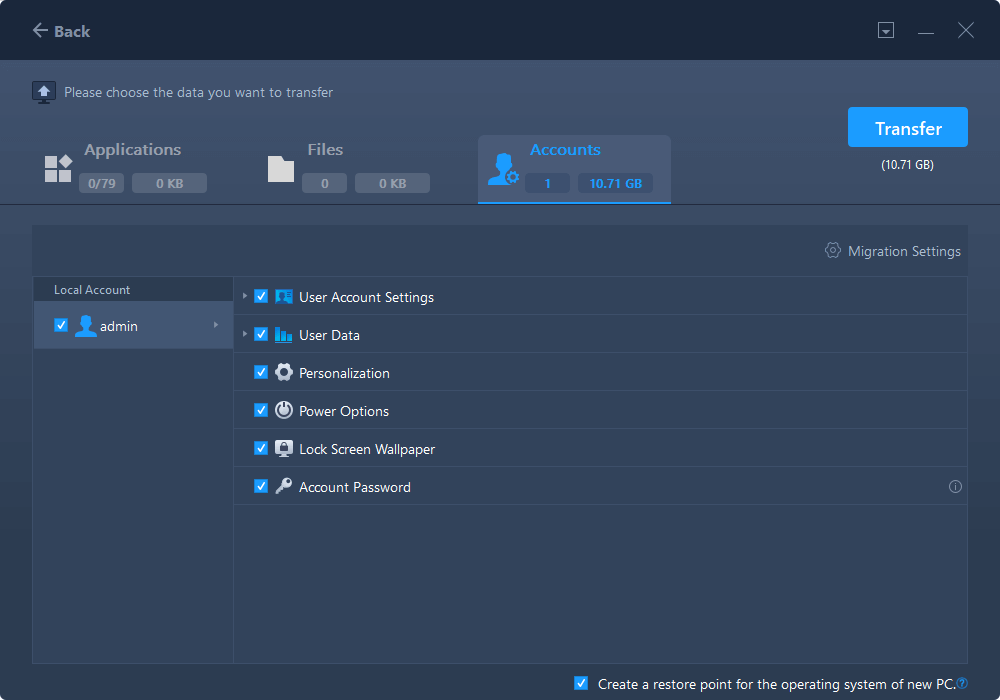 Step 5. After selection, click "Transfer" to start to transfer user accounts and settings.