What will I lose when upgrading Windows 7 to Windows 10?
I've been learning about those good new features of Windows 10. If I decide to upgrade, what will I lose? I'm willing to follow the Windows 10 trend, but at the same time, I have been used to playing with my current Windows 7 computer which holds all the data, my favorites, photos, music, applications, email and many things I feel reluctant to abandon. So what's the best solution for me?
Windows 10 Easy Transfer to Migrate Windows Accounts, Data, and Applications
The direct upgrade of Windows 7/8 to Windows 10 will somehow miscarry many of the existed data, files, email and settings. But you can choose to save them by using Windows 10 easy transfer software. And we recommend EaseUS Todo PCTrans Free, which is the most useful and efficient tool to migrate items from one Windows-based system to Windows 10.
How to Migrate Data and Applications Along with Settings from One Windows-Based System to Windows 10
No matter the items transfer happens on one computer or two machines, EaseUS Todo PCTrans is capable of handling the process easily. There are two options designed for different demands, which can be realized through a connected network or creating an image file.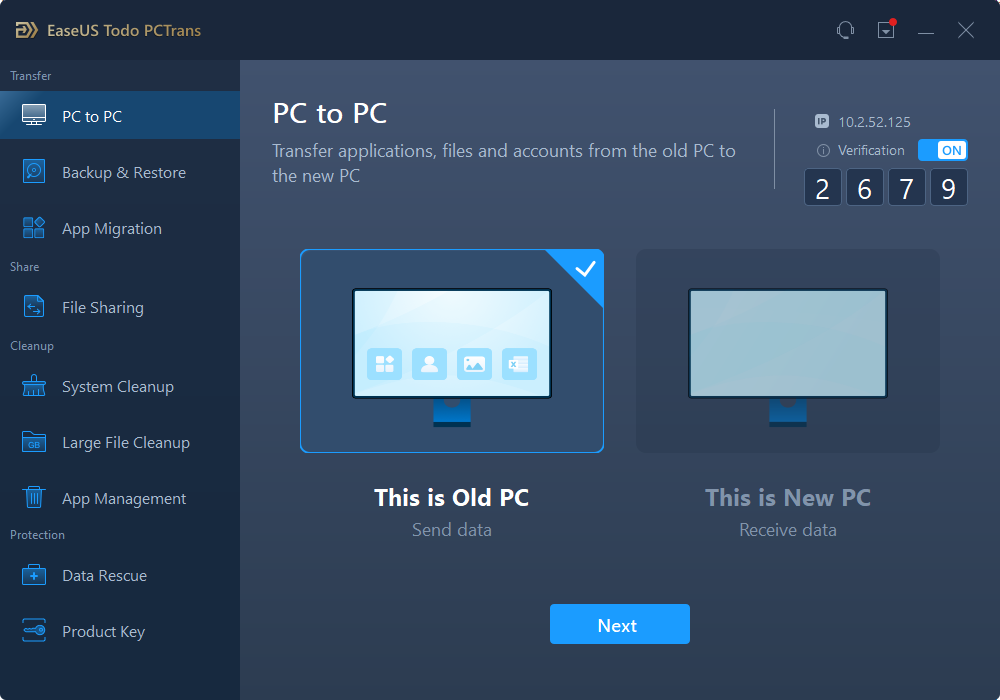 1. Transfer via the Network
Run Todo PCTrans on both of the two PCs and choose "PC to PC". The programs will detect another PC or through clicking "+" icon and input IP address to connect another PC. After successful connecting two PCs, we could select the specific data, folders, applications to transfer.
2. Transfer via the Image File
Launch Todo PCTrans, click "Image Transfer" and "Create Image File", choose the folders, programs to create the image. Then copy the image to the targeted computer, run Todo PCTrans on the new system, choose "Recover via Image File ".
Learn from the video tutorial of transferring files, software to Windows 10 by using EaseUS Todo PCTrans
1. Create an image of desired files from the source PC to USB
Step 1. On the source PC, run EaseUS Todo PCTrans. Go to the "Image Transfer" section and click "Start" to the next step.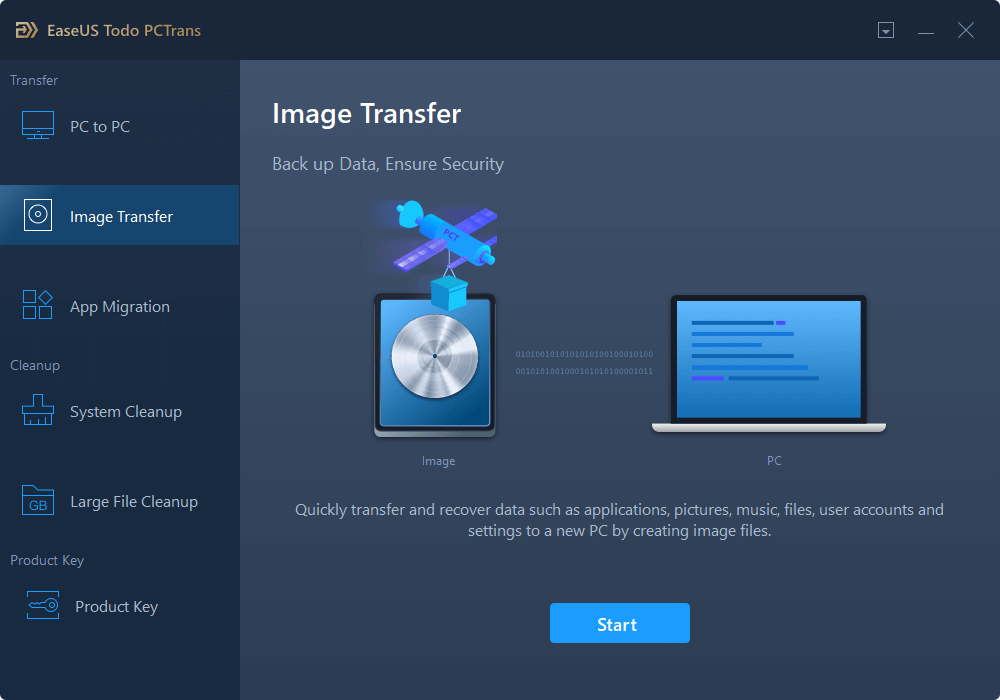 Step 2. Choose "Create Image File" > "Create" to go on. You can set the image name and choose your USB drive to save the image.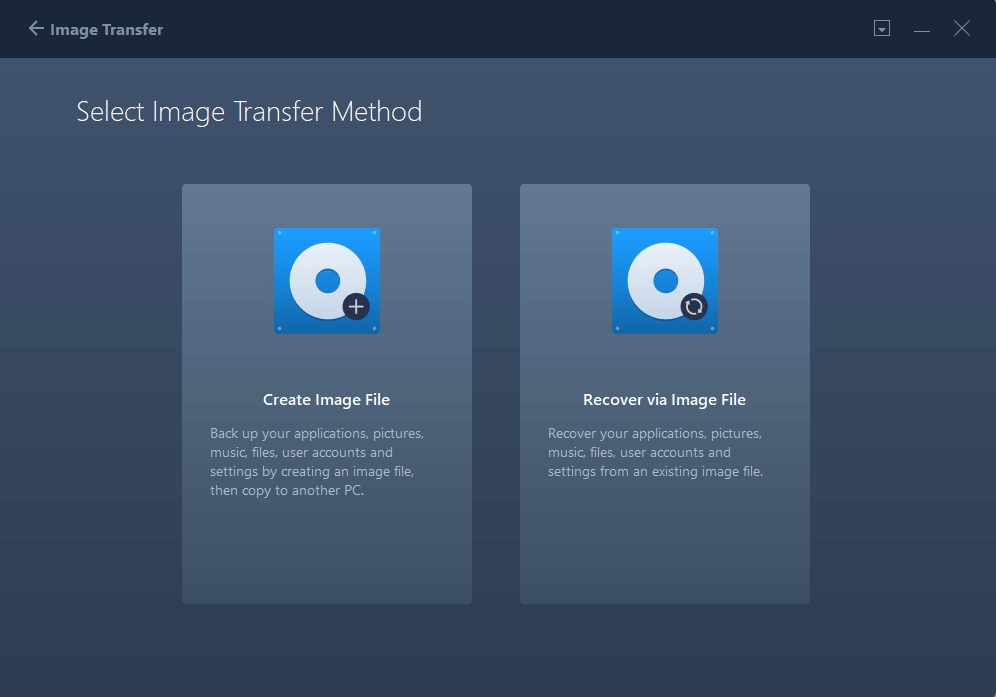 Step 3. At the "Files" section, click "Edit" to choose files. Then, click "Finish" > "Create" to transfer the selected files.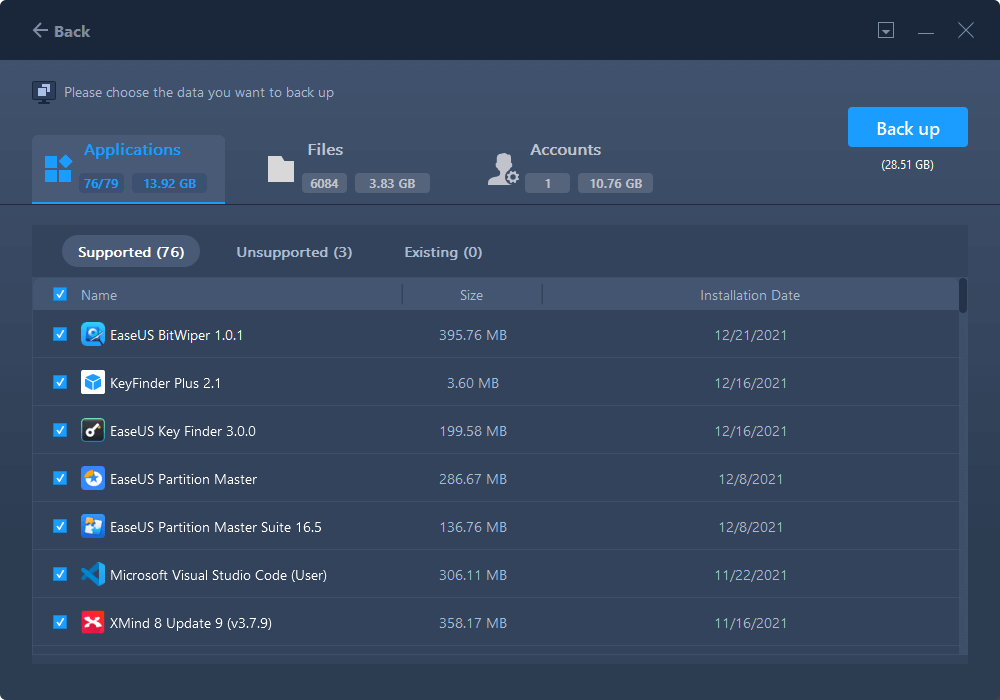 When the creating process has completed, click "OK" to confirm. Safely eject the USB drive and connect it to the target PC. Move to recover the image of files to the new PC using USB.
2. Recover and transfer Image files to PC using USB
Step 1. Go to the main screen of PCTrans, click "Image Transfer" > "Start" > "Recover via Image File" > "Recover".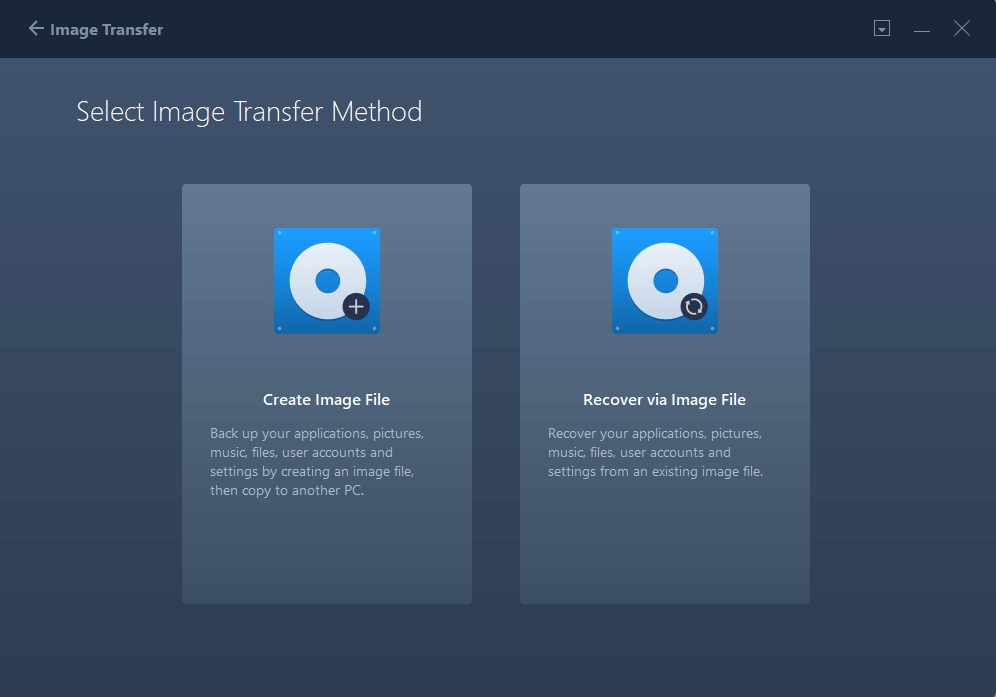 Step 2. Click "Browse" to find the image file in your USB drive. Then, choose "Recover" to go on.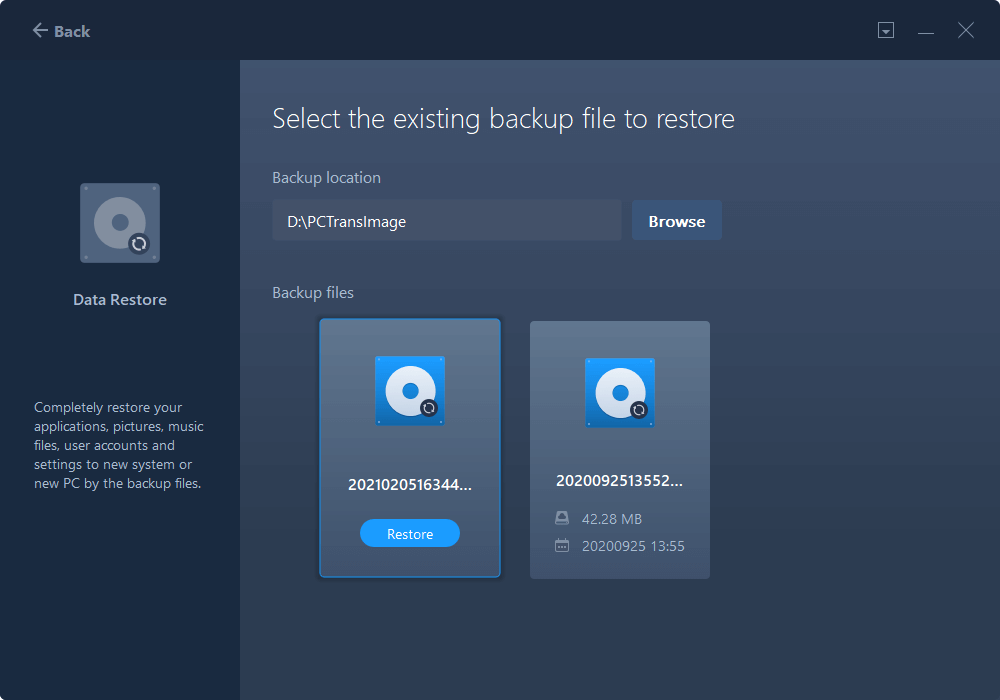 Step 3. Choose "Files" > "Recover". Or click "Edit" > select files you want > click "Finish" > "Recover" to completes the data transfer.