In this article, you will have full knowledge of the top 3 bootable backup software for Windows 11/10/7:
Is your computer not working well? A bootable backup for Windows 11, 10, and 7 can restore your computer to function correctly without any hassle.
This blog guides you on professional bootable backup software for Windows 11, 10, and 7 and helps you to choose the right bootable backup software for you.
What Is Bootable Backup Software?
A bootable backup is also known as a system backup or disk backup. It is a replica of your working system, including system-related partitions.
Bootable backup software allows you to restore system image Windows 10 to new computer, to a new empty hard drive, or the existing one when your computer goes wrong and boots from it.
You can lose your data due to hard drive failure, power failure, losing your computer, fire, natural disaster, malware and Viruses.
Bootable backup software protects you from losing the entire data in your system. In short, it's a complete solution to all your backup needs.
What to Consider When Choosing Bootable Backup Software?
You must know two essential considerations before deciding on bootable backup software.
Recovery Time Objective
Recovery Time Objective is a crucial factor you must consider when choosing a bootable backup software.
The company sets a reasonable time frame for the recovery of your data.
Recovery Time Objective RTO of your software decides how fast and easy to use your backup services are.
Therefore choose a company that provides an efficient RTO.
Recovery Point Objective
Sometimes when you try to access data, a certain amount of data is lost. The time taken during this data access incident is called the recovery point objective.
Recovery Point Objective has the following functions:
●  It defines the minimum frequency of backup.
●  It helps administrators choose optimal disaster recovery (DR) technologies and procedures.
Last but not least, one of the essential considerations is cost-effectiveness.
Your bootable backup software must be fast, simple, and cost-effective.
Always choose a bootable backup software tailored to your needs. In this way, if you are using the premium tool then you will only pay for the services you need and it would be economically sound for you.
Research the company thoroughly and be vigilant to their software feedback on the internet.
It will also help you find the right bootable backup software for you.
Top 3 Bootable Backup Software Free Download
Below are the top lists of bootable backup software for Windows 11/10/8.1/7. Pick up one and create a bootable backup as soon as possible.
1. EaseUS Todo Backup Free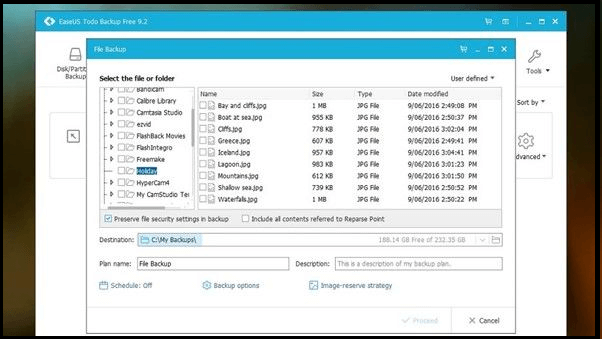 EaseUS Todo Backup is one of the top-rated bootable backup software that provides high-quality and free bootable backup. 
This backup software comes with a simple UI but has remarkable capabilities to create a backup of disk, partition, OS, and files. EaseUS restore system backup saves backups to local drives, NAS, network, and cloud.
With EaseUS Todo Backup, you can not only choose specific data to restore but also choose the data path. You can restore your data to a specified or original location and replace the existing files.
Here are a few fantastic features of EaseUS Todo Backup:
Quick recovery speed
Uses WinPE bootable disk for repairing your system
Create a WinPE bootable disk with three steps
250GB free cloud storage
Customer-Centric backup plans
Instant recovery with high efficiency
30-day money-back guarantee
100% secure purchase via 256-bit SSL
Ease in managing data with the visual display of statistics
Supports Windows operating system, Android, iOS, Mac
Get free tech support and Instant delivery via email
Cyber-attacks like Ransomware and malware are global issues, and they have become increasingly popular nowadays.
Ignoring them can cause significant losses in the modern world of information technology; information is key to everything.
EaseUS Todo Backup respects your privacy, values your information, and provides Password-protect Backups to maximize your data security.
Cloud backup is the most preferred secure and cost-effective method in data management.  Cloud backup is an affordable solution for large amounts of data backups.
We provide you with the detailed steps to create a bootable rescue media with EaseUS Todo Backup.
Step 1. Prepare a USB drive which can be written and read.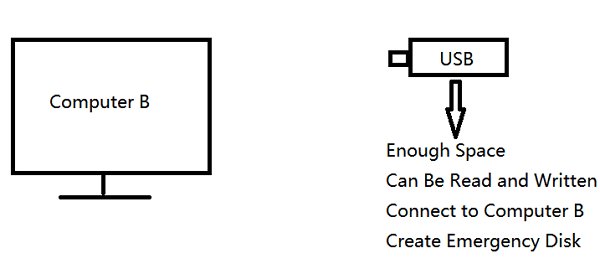 Step 2. Launch and install EaseUS Todo Backup on the Computer B.
Step 3. Find and click "Tools" and choose "Create Emergency Disk".
Step 4. Choose the Boot disk location. You can create an ISO file, a bootable USB or CD/DVD disc.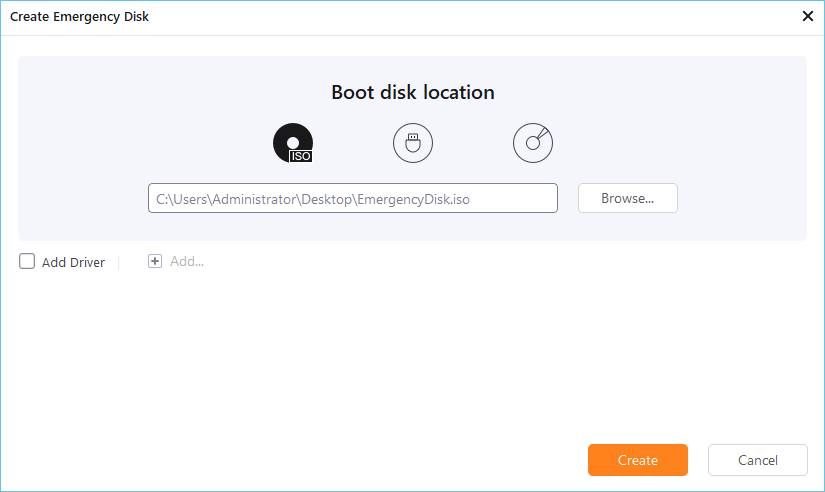 Step 5. Then click "Create" to start.
2. Acronis True Image
Acronis True Image is one of the leading bootable backup software; it has simple and easy-to-use features.
The best thing about Acronis True Image is its use of blockchain technology to avoid unauthorized encryption. This fantastic feature protects your valuable asset from cyber-attacks and ensures data security.
Acronis True Image has a Survival Kit, which you can use to make a bootable backup of your startup partition. It is a fully automatic software having its cloud system for data storage at an affordable price.
Key Features of Acronis True Image:
●  It supports Windows, Mac, iOS, Android
●  Provide several backups, including Full image, File and folder, Incremental, and Disk cloning
●  Excellent recovery capabilities,
●  Great backup management options such as an Online management dashboard, Visual display of activities/statistics
●  Provide a high level of security with AES-256 encryption
●  AI-based anti-Ransomware protection (PC/Mac/external drives)
●  Blockchain-based file certification
●  Electronic signatures
3. Paragon Backup & Recovery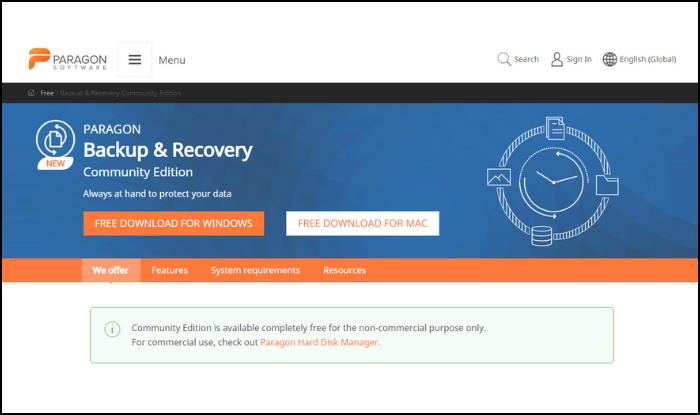 Paragon Backup & Recovery is an excellent bootable backup or data recovery tool.
Users find it attractive due to its ability to restore a single file or folder, even if that File or folder is part of a complete hard drive image.
Sometimes you don't want to restore everything you backup; therefore, in such cases, Paragon Backup & Recovery is an excellent tool for you.
Paragon Backup & Recovery saves your backup files onto a local, external or remote drive. You can easily upload your files to a server using FTP access or the burned-to-disc option.
Here are the key features of Paragon Backup & Recovery you must know:
●  Hard drive master boot record
●  First track backup
●  Quick backup of Individual partitions
●  Complete drive back up in a few minutes
●  Backing up files and folders
●  Documents, music, videos, music
●  Email backup
If you are interested in how to backup files on Windows 11, you can read this great article to learn it: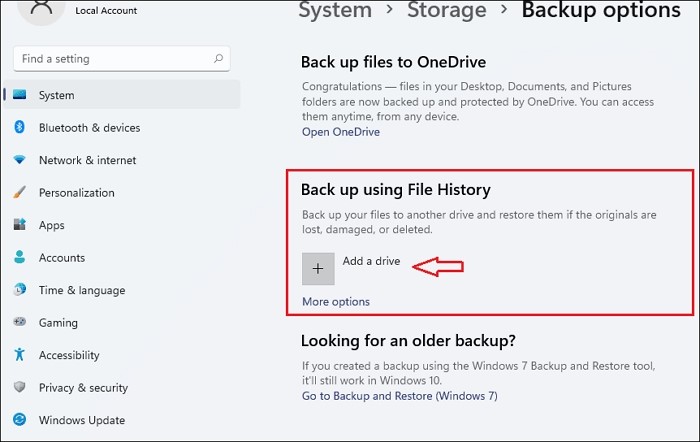 FAQs about Bootable Backup Software
We have tried to resolve your different queries related to the problem of bootable backup software here in this guide. If you still have some, hopefully, the given FAQs will solve those perfectly.
1. Why is bootable backup important?
Bootable backup restores everything in your system in case of disaster, hardware failure, or viruses.
2. How to create a Windows bootable backup?
You can create a bootable Windows backup using these two methods:
Create a bootable image with a third-party tool
Create a bootable backup with a built-in tool
3. What is the purpose of backup software?
Backup software is a tool that helps you restore your data from your computer to another computer or device.
Backup software creates a copy of your system files and folders and stores them in another location. This method protects you from data loss due to several reasons such as hardware failure, System crashes, and viruses.
You can restore your data using these backup tools anywhere and anytime.
4. Is a system backup bootable?
A bootable software is also known as a system backup or disk backup. It includes a backup of everything on your computer.
Which Tool is used to perform bootable backup and restore?
There are several tools available in the market to perform bootable backup and restore. Here is the list of some popular software that can help you to better perform a bootable backup.
●  EaseUS Todo Backup
●  Acronis Backup
●  Iperius Backup
●  BackupPC
●  Areca Backup
●  CloudBerry Backup
These tools provide high-quality bootable backup for complete data recovery.
Was this page helpful? Your supoport is truly important to us!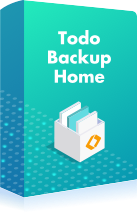 EaseUS Todo Backup
EaseUS Todo Backup is a dependable and professional data backup solution capable of backing up files, folders, drives, APP data and creating a system image. It also makes it easy to clone HDD/SSD, transfer the system to different hardware, and create bootable WinPE bootable disks.
Updated by

Jean is recognized as one of the most professional writers in EaseUS. She has kept improving her writing skills over the past 10 years and helped millions of her readers solve their tech problems on PC, Mac, and iOS devices. …

Read full bio