SD card is an excellent movable solution to read and store our pictures, videos, audio, and other document files. It has become the default memory card standard for most electronic devices, like cameras or telephones. Imagine if you delete those data on the SD card by mistake, or the date is formatted, it would be hard to find them back. But don't worry, we'll introduce four SD card backup software worth trying, including EaseUS Todo Backup Free. They will help you effectively back up the data in the card to ensure safety. Even if you delete files, you can quickly get them back with these tools.
The Importance of SD Card Backup
As mentioned earlier, SD cards are widely used in most consumer electronic devices to store important files, including photos, videos, audio, and more. But the truth is that we could delete or format these files by mistake, or the SD card could be affected by malware or virus. At this time, using SD card data recovery software is an effective way of data recovery. But prevention before a problem occurs is better than recovery after data loss. Therefore, SD card backup software is important in protecting your data from viruses and other damages.
Another benefit of backup software is that it can help save storage space. If you use a lot of storage space daily or your files are large, SD card backup software can help you free up more space for other important files. 
Some Points You Need to Know While Choosing SD Card Backup Software
Before getting into the top list of the best backup software, it is crucial to know the standards of a good SD card backup software. Here are some of the precautions while choosing excellent backup software. 
1. User-friendly interface & Ease to use: A intuitive and straightforward interface and easy-to-use feature ensure every user can operate the tool without difficulty.
2. Scheduled backup: It will take much time if we need to backup manually every time. A scheduled backup allows you to set a plan to backup automatically daily, weekly, or monthly.
3. Excellent Backup Efficiency: To improve efficiency, the backup tools are supposed to own features like differential backup and incremental backup, which can be based on a previously finished full backup to shorten the backup time.
4. Enough storage space: Enough backup storage space is necessary during backup. Cloud backup is a trend that a tool with cloud storage space is of great benefit to us.
4 Best SD Card Backup Software for Windows
Here we list the top 4 best SD card backup software, and the EaseUS Todo Backup Free is our most recommended one. Not only because it can back up SD cards for free, but it also has many other useful functions you can try. Let's closely review each SD card backup software in detail.
1. EaseUS Todo Backup Free (Recommended)
Compatibility: Windows 11/10/8/Vista
EaseUS Rodo Backup Free is a backup program that supports backup and restores files, system, disk, and partition. And it also allows full, differential, and incremental backup. With a simple and intuitive interface, you can use it to backup SD cards with only a few simple clicks. 
Pros
Easy to use, suitable for beginners and professionals
Scheduled backup
Free to use
Bootable backup and recovery
Safe and efficient backup
250GB of cloud storage for free
Cons
The Free version has limited features, and the clone function needs to pay
Pricing Plan: The Free version is out of charge, and the Home version charges $39.95 per year.
Here is a step-by-step guide on how to backup SD card:
Step 1. Start with selecting the backup contents.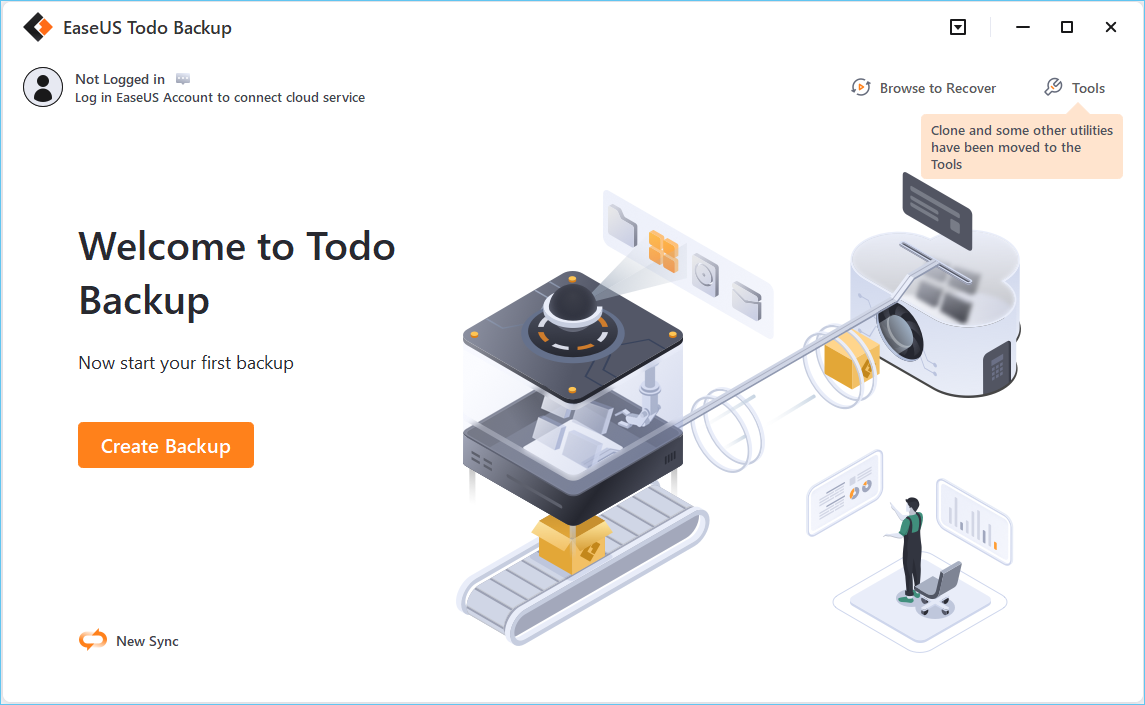 Step 2. There are four backup categories, File, Disk, OS, and Mail, click Disk.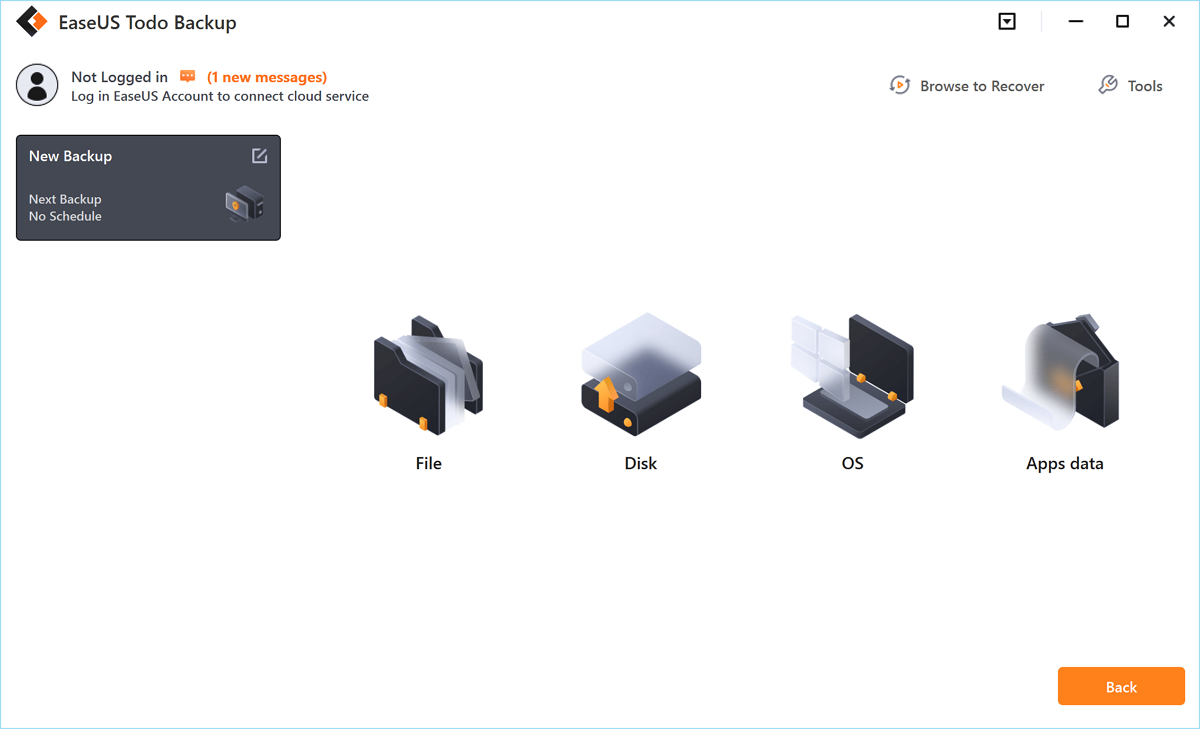 Step 3. It is available to back up a whole disk or a certain partition. Choose the one you need and click OK.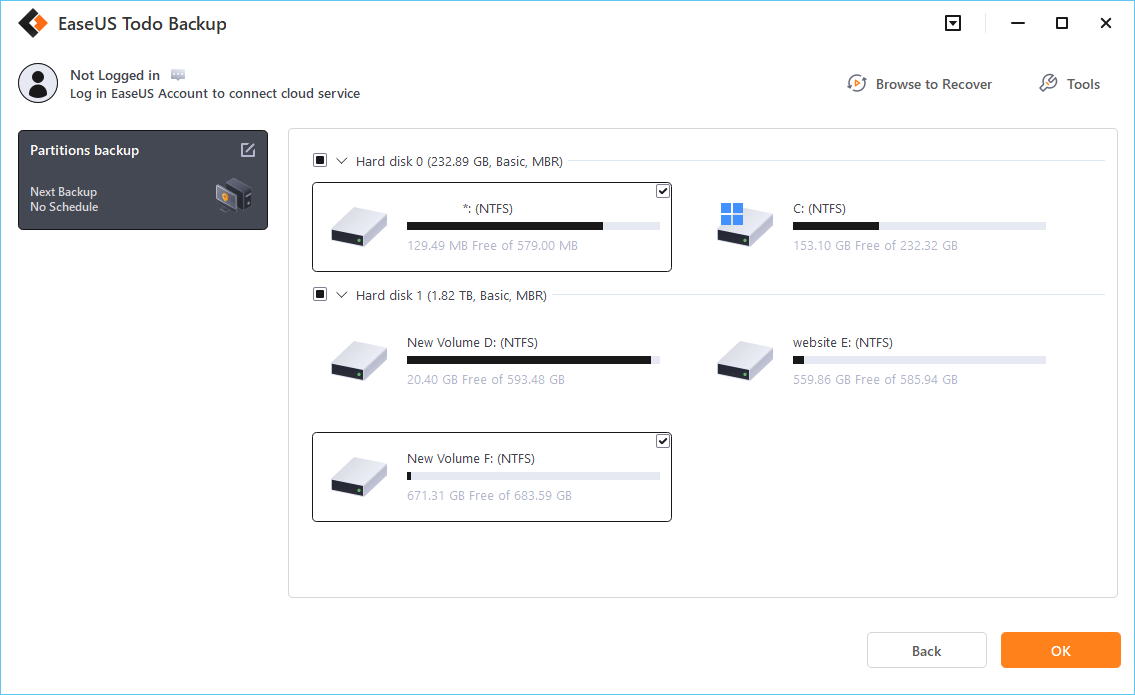 Step 4.  Select the destination where you want to save the backup.
Step 5. For disk/partition backup, you can choose to save the backup to local drive or to NAS.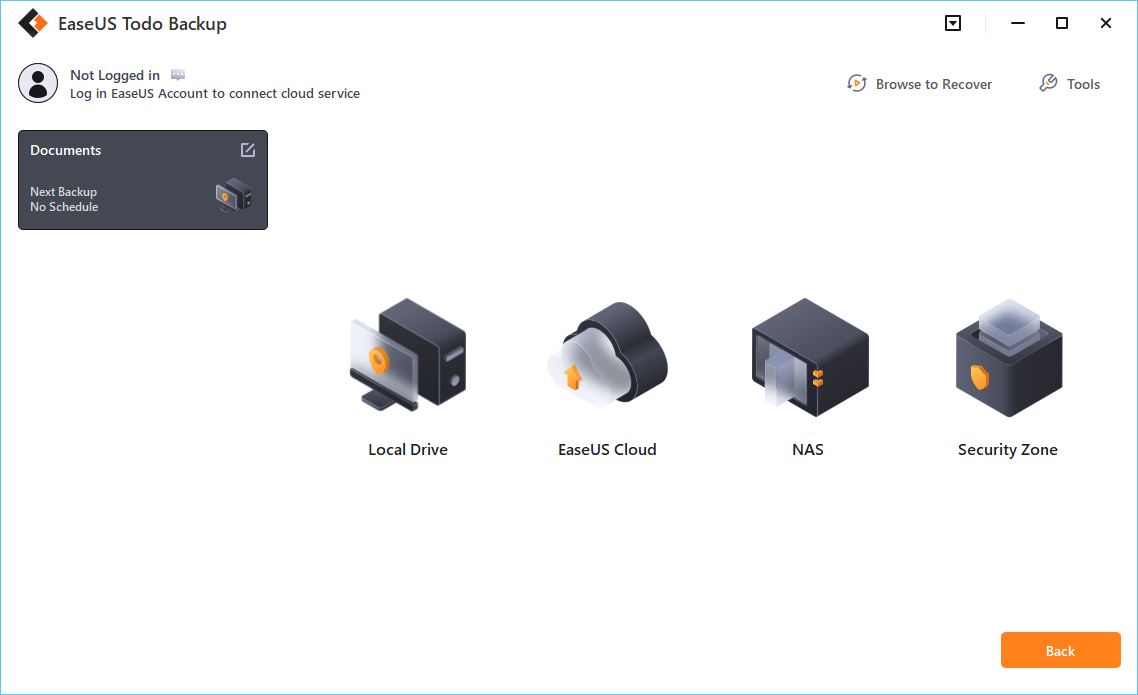 Step 6. After the backup process is completed, your task will be displayed at the left. Right-click any one of the task, you can further manage your backup such as recover it, create incremental backup, etc.

2. Win 32 Disk Imager
Compatibility: Windows 10/8.1/7/XP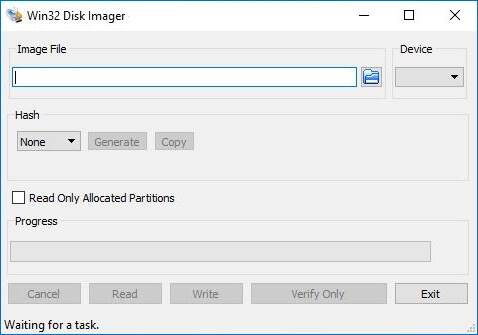 Win32 Disk Imager(secured URL: https://win32diskimager.org/) is a program that writes a raw disk image to a removable device. It allows you to save and restore images from removable drivers like USB drivers and SD cards on the Windows system or backup a removable device to a raw image file. But unlike professional backup software, you need to use the clone feature to save your data. As a way of backup, cloning important data on an SD card to another place is a way to keep your data safe. With a simple interface, you can use this open-source software easily. Pay attention that you need to make sure to name the backup file with the .img extension while cloning, and then click "Read" to clone SD card.
Pros
Easy-to-use interface
Additional checksums
Save the last opened folder
Multi-language support
GPT/UEFI Support with NTFS UEFI Support
Cons
Not compatible with other installed applications
Not a direct way to backup SD card
Pricing Plan: Free to use
3. Acronis Cyber Protect Home Office
Compatibility: Windows, Mac, Android and iOS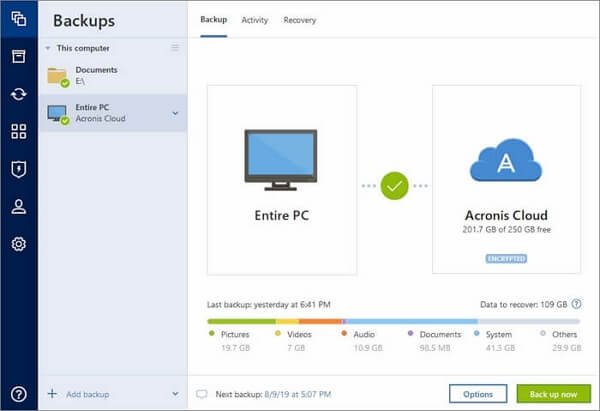 Acronis Cyber Protect Home Office(secured URL: https://www.acronis.com/en-sg/products/true-image/), formerly called Acronis True Image, is an efficient computer protector which owns the functions of data backup and recovery, disk clone, file sync and share, cloud storage, and cyber safety assurance. Its simple interface helps its users access critical features directly and quickly with an intuitive and straightforward interface.
Pros
Unifies the function of backup and anti-malware, eliminating the cost and complexity of managing multiple tools
User-friendly interface, straightforward and intuitive, accessible from anywhere
Powerful data protection features
Guarantee the safety of your digital world
Anti-ransomware and crypto-jacking protection
Cons
No email notification
No Linux version is supported
Pricing Plan: Including the free version, Essential version, Advanced version and Premium version, charging start from $49.99 for one PC a year. 
4. Macrium 8 Reflect Free
Compatibility: Windows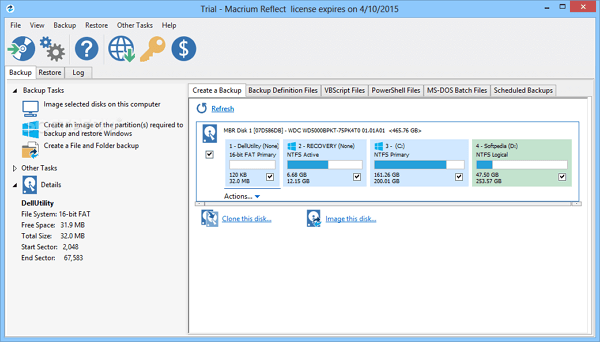 Macrium Reflect Free(secured URL: https://www.macrium.com/reflectfree?mo) is another free solution to backup SD cards. Besides backup, it is also available for free cloning and disk imaging. The latest 8 version has claimed to increase its whole performance and takes less time to finish any task. But compared with alternatives, its backup and cloning speed is a little slower. 
Pros
Removable media imaging and cloning
Instantly boot backups in Hyper-V / Oracle VirtualBox VM
Direct disk cloning
WinPE 11 rescue media
Cons
No file backup or sync
No incremental backup
Pricing Plan: Free to use

3 Best Scheduled Disk Cloning Software for Windows
With scheduled cloning software, you can easily create scheduled disk clone backups and protect your data. If anything goes wrong with your computer's hard drive, you can use a cloned hard drive to replace it right away. Compared with backup, the steps of data restoration are omitted.
Sum Up
So far, we have introduced four available SD card backup software in this post. Each has advantages and disadvantages, but EaseUS Todo Backup Free is our most recommended. It's not only accessible to backup SD cards, and it only takes a little space which will not affect the whole performance of your Windows device. It also has many excellent features waiting for you to discover. It's such fabulous backup software you should never miss.
FAQ about SD Card Backup 
1. How do I backup my SD card?
Back up an SD card is very easy if you use SD card backup software. It only needs a few clicks if you use Easeus Todo Backup. First, choose the SD card content you need to backup, select the destination where you want to save the backup, and click "BACKUP NOW" to start. 
2. What is the best data recovery SD software for SD card?
There are many SD card data recovery software, each with distinguishing features. But from a comprehensive perspective, EaseUS Data Recovery Wizard is a perfect choice, whether it is from the speed of data recovery, performance, and safety, etc.
3. How do I restore from SD card backup?
If you backup your SD card previously, you can restore it quickly with the following steps. Find the location where the data is back up and click scan. Then select the file you want to recover and click the "Recover" button; it will restore automatically then. 

Updated by Larissa
Larissa has rich experience in writing technical articles. After joining EaseUS, she frantically learned about data recovery, disk partitioning, data backup, and other related knowledge. Now she is able to master the relevant content proficiently and write effective step-by-step guides on computer issues.