Why Need to Create a Dell Recovery Disk?
If you are a Dell computer user, you may wonder how to create a Dell recovery disk to perform a system restore or reset your computer to a factory setting when there is a problem with your computer. Computer system often goes wrong due to a system crash, malware or computer virus attack, and other reasons.
Suppose your Dell computer runs into problems and you do not have a recovery partition. In that case, a recovery drive can help you troubleshoot and fix those problems. Even if your computer doesn't start, you can use the recovery USB to access recovery tools and solve the problems. Besides, you can also use the recovery disk to free up more storage space. Therefore, a Dell laptop recovery disk is required.
How to Create Recovery Disk for Dell Laptops with 3 Available Ways
Then let's see how to back up your Dell computer. You can use many methods to create a recovery disk for your Dell laptops. Here, I will show you how to create a recovery USB for your Dell users.
Solution 1. Create Dell Recovery Disk Using OS Imaging Software
Creating a recovery disk is to make a bootable recovery drive or deploy the system to a new computer. Therefore, you can create a system image to help you achieve this purpose. At this time, you can turn to professional backup software, such as EaseUS Todo Backup, for help. This backup tool can create a system backup for your Dell laptop.
EaseUS Todo Backup Home is a professional, easy-to-use backup solution for computer users. You can use it to back up your system, disk, partition, files, etc., which can meet your diverse backup needs. You can also use it for Dell backup and restore in Windows 10. Besides, it allows you to create an automatic backup, which means you can always keep your backups up-to-date.
The detailed steps for creating a recovery drive using OS imaging software are as follows:
Step 1. Launch EaseUS Todo Backup on your computer, and click Create Backup on the home screen and then hit the big question mark to select backup contents.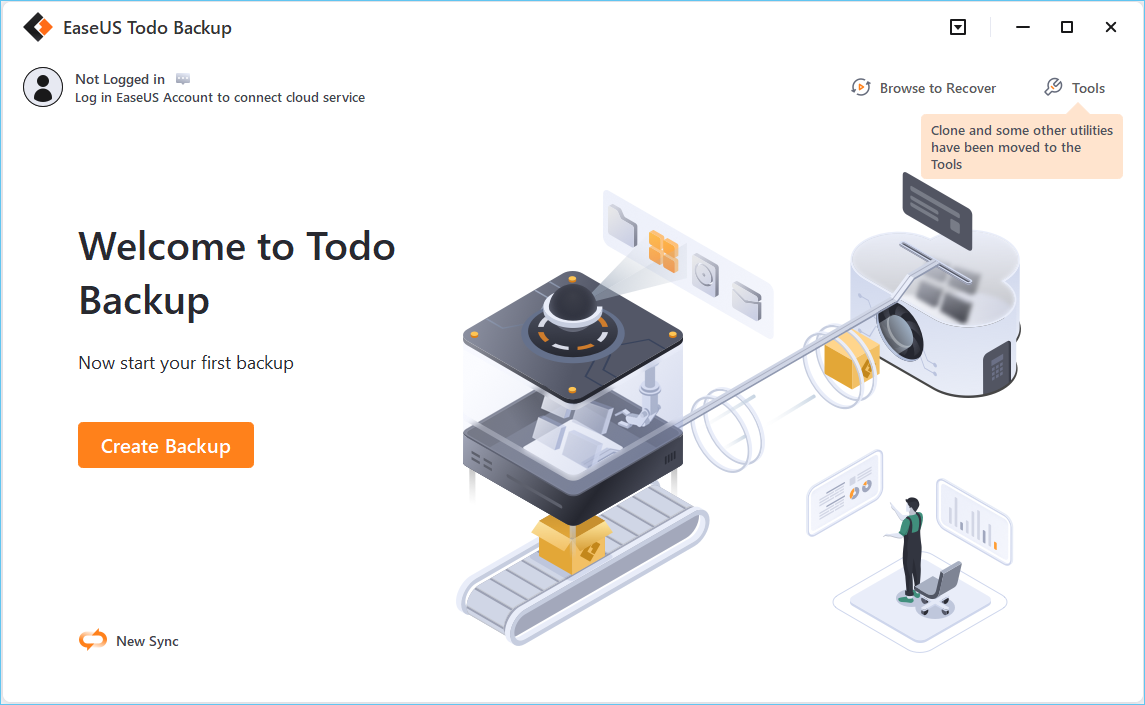 Step 2. To back up your Windows operating system, click "OS" to begin the backup task.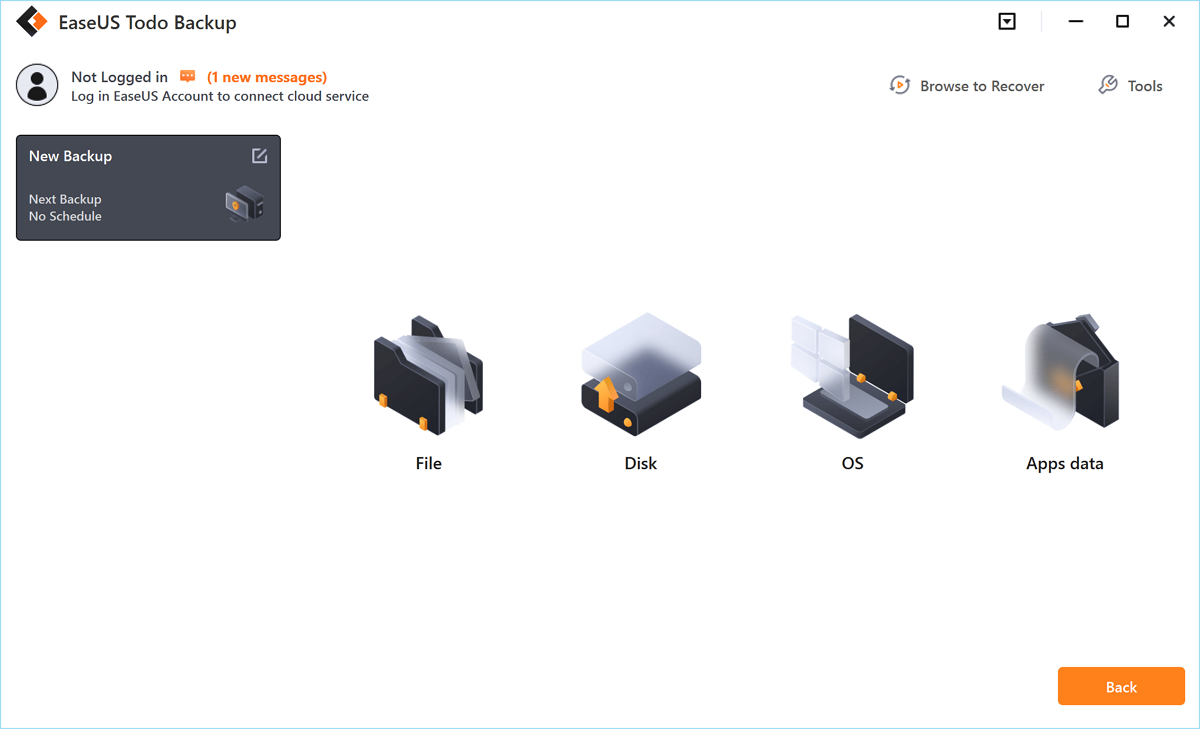 Step 3. Your Windows operating system information and all system related files and partitions will be automatically selected so you don't need to do any manual selection at this step. Next, you'll need to choose a location to save the system image backup by clicking the illustrated area.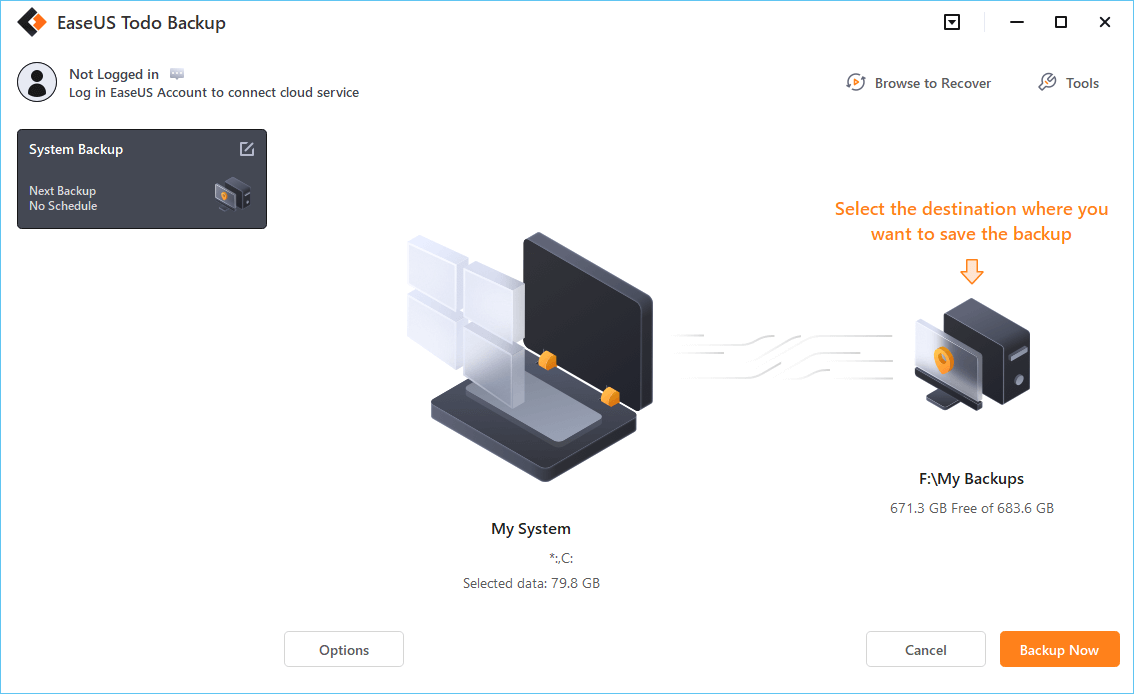 Step 4. The backup location can be another local drive on your computer, an external hard drive, network, cloud or NAS. Generally, we recommend you use an external physical drive or cloud to preserve the system backup files.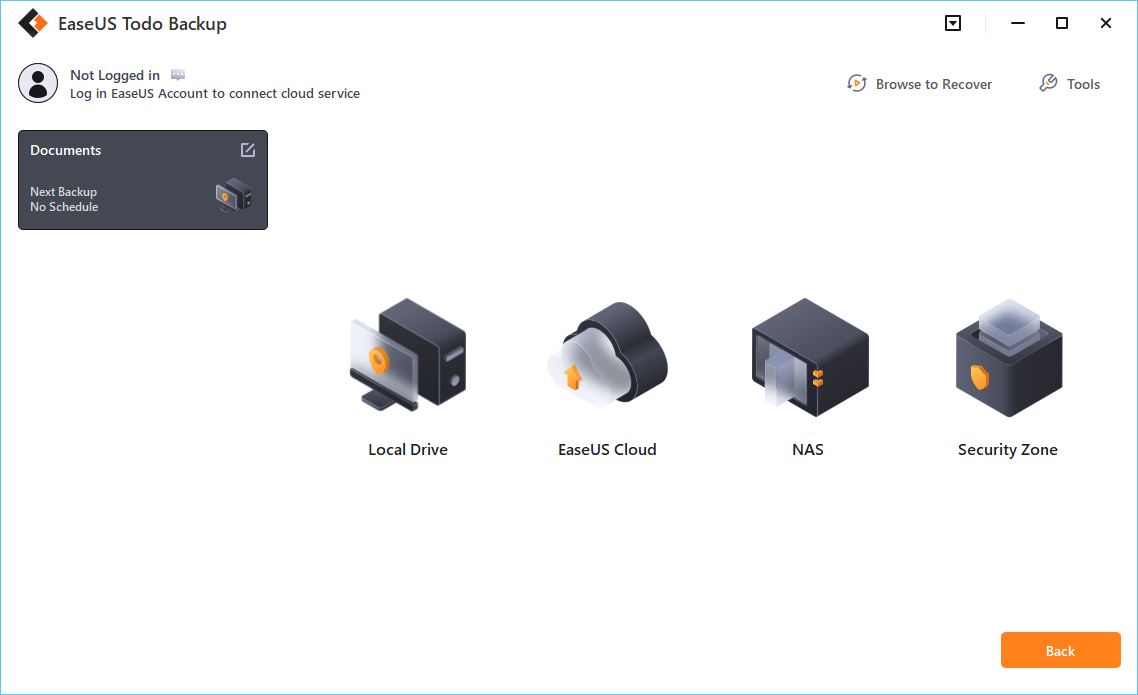 Step 5. Customiztion settings like enabling an automatic backup schedule in daily, weekly, monthly, or upon an event, and making a differential and incremental backup are available in the Options button if you're interested. Click "Backup Now", and the Windows system backup process will begin. The completed backup task will display on the left side in a card style.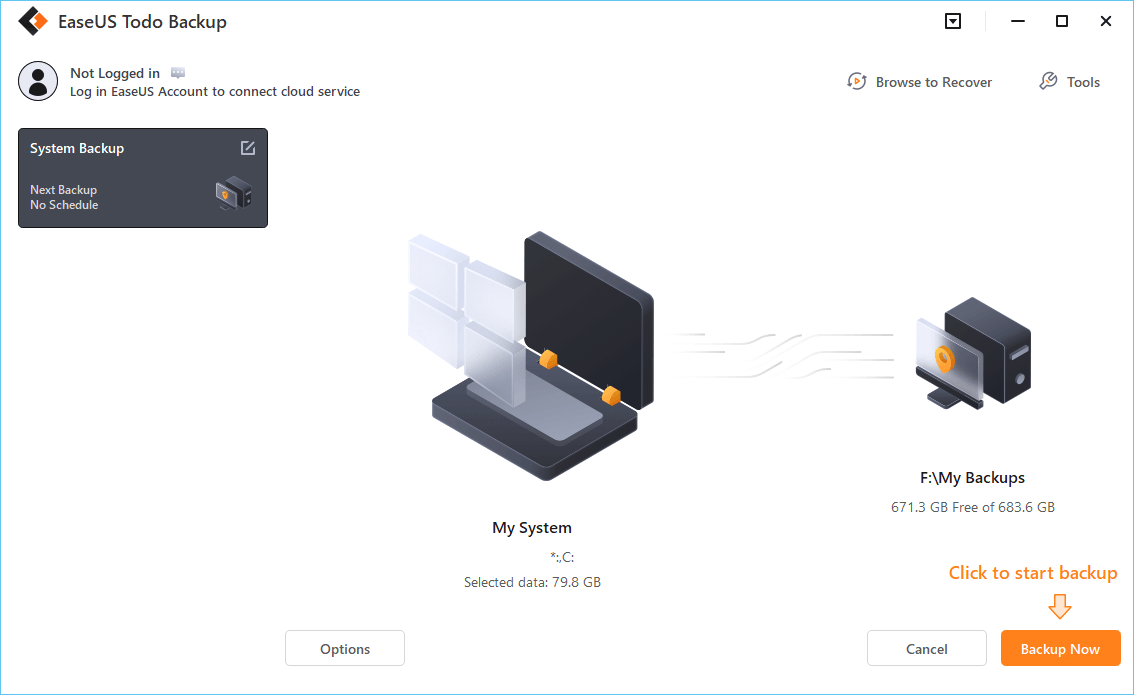 Solution 2. Create Recovery Drive for Dell Computer Using Dell Backup and Recovery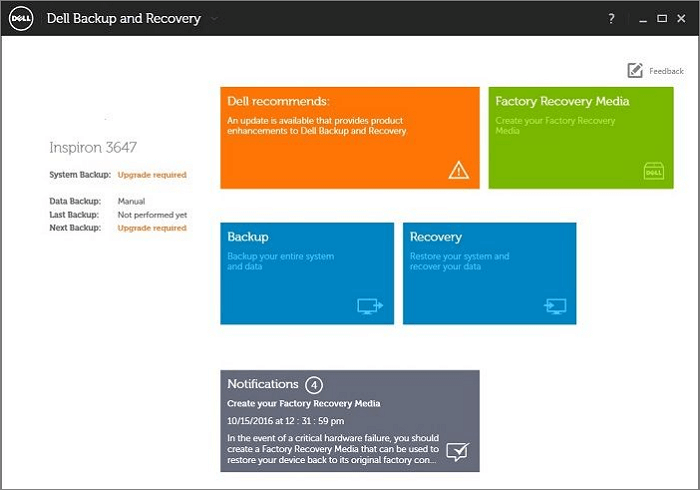 Dell has an application called Dell Backup and Recovery for Dell users. Users can use it to back up and restore the operating system and create a recovery disk. Dell Backup and Recovery is a solution for Dell laptop users to back up Dell laptops in Windows 10. Dell users can use it to back up and restore specific files and back up and restore the system.
The detailed steps for creating a recovery disk via Dell Backup and Recovery.
Step 1. Download and install Dell Backup & Recovery from Dell's official site. If you already have one, you can overlook this step.
Step 2. Launch the Dell Backup and Recovery.
Step 3. In the main interface, select Reinstall Disk/Rescue Disk.
Step 4. Select either a USB flash drive or a disc. After selecting it, click on Continue. Make sure your USB flash drive has enough space.
Step 5. Then connect the USB flash drive to your computer.
Step 6. Click on Start to continue.
Step 7. If you use a USB flash drive, it will notify you that the data on the USB flash drive will be lost. So, make sure you have backed them up. Then click on Yes to continue.
Step 8. Wait patiently for the backup process to be finished.
Solution 3. Create Dell Recovery USB with Windows Built-in Tool
Microsoft recommends that Windows computer users create a recovery drive using the built-in tool. Windows 8 or 10 allows computer users to create a recovery USB or a system repair disc. It will enable you to create a recovery drive so that you can use it to restart your computer in case of a problem. This recovery drive contains Windows system recovery tools to restore the computer from a system image.
Here are the specific steps to create a recovery drive in Windows 10 computers.
Step 1. Connect a USB drive or an external disk to your computer. The USB drive should be larger than 8GB.
Step 2. In Windows 10, type recovery drive in the search box.
Step 3. Check the Back up system files to the recovery drive is selected. Then click on Next to continue.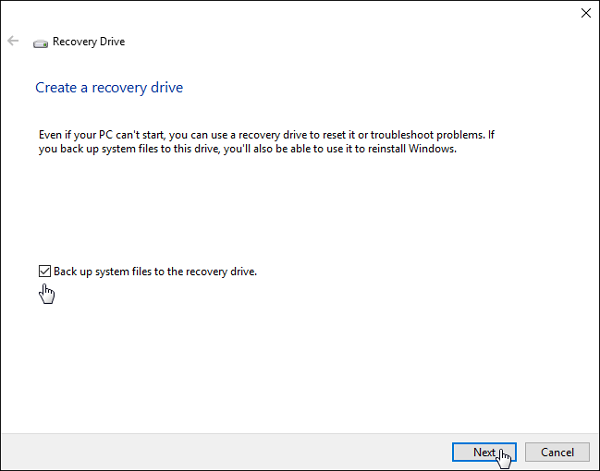 Step 4. Select the drive you already inserted into the computer and click on Next to continue.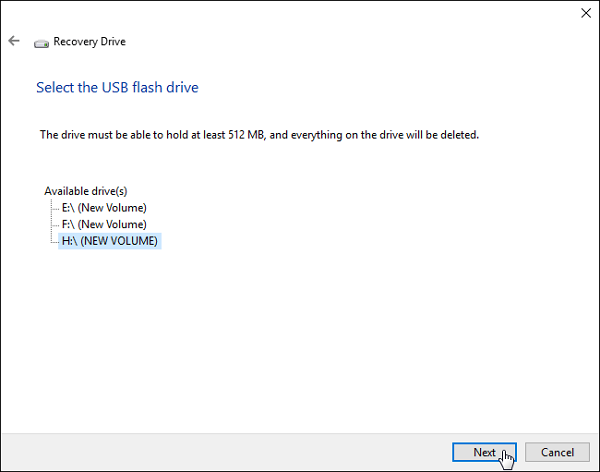 Step 5. You will receive a warning that everything on the drive will be deleted. Therefore, you'd better back the drive before clicking on Create to continue.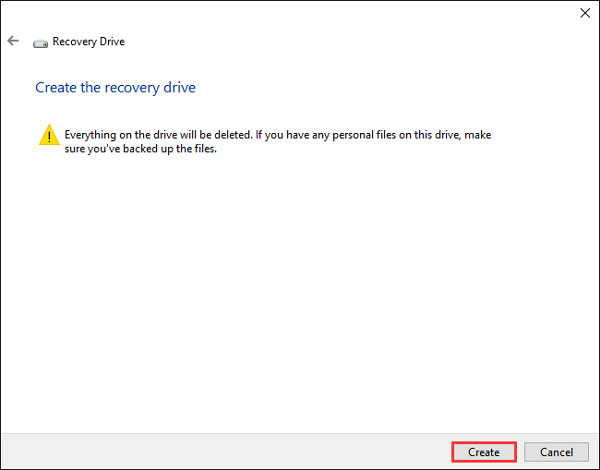 Step 6. It will begin to create the recovery drive. You need to wait until the process is finished. After that, click on Finish to close the window.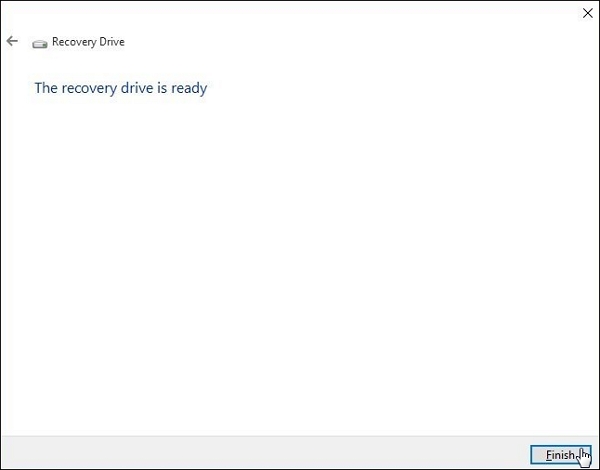 A Comparision of the Three Ways of Creating Dell Recovery Drive
EaseUS Todo Backup, Dell Backup and Recovery, and Windows built-in tools are three available solutions for creating a Dell recovery disk. However, there are some points you cannot ignore.
Dell Backup and Recovery is preinstalled on Windows 7 or 8 Dell laptops, and you can use it directly. While if you are using a Dell computer in Windows 10, you must download or update it. This backup and restore utility is only applicable to Dell computer users. Windows native tool is free for all Windows users, but sometimes, you can't create a recovery drive on a new Dell with Windows 10 via the built-in recovery drive creator.
Fortunately, EaseUS Todo Backup can help you solve all these problems. It can run smoothly on various versions of Windows systems, such as Windows 11/10/8/7. You can use it to make different types of backups, such as full, incremental, and differential backups. You can use it to create recovery partition and automatically back up files. Furthermore, it offers you 250G of free cloud storage, which can satisfy your various storage needs.
Final Words
Creating a Dell recovery disk is vital for Dell computer users because it can help boot the computer and perform rescue actions when it is unbootable. As for how to create a Dell recovery drive, you can use EaseUS Todo Backup, Dell Backup and Recovery, and Windows 10 built-in tool to make a recovery disk. We recommend you use the EaseUS Todo Backup since you can also use it to do many other things.
FAQs
1. Should I create a system repair disc?
You do not need a recovery disk or system repair disc in most cases. If a Window computer fails to start, usually twice, it may automatically boot from your recovery partition in the third restart and loads the advanced startup options. This gives users access to the same tools as a recovery drive would.
2. Is system repair disc same as recovery disc?
The two are essentially the same thing, so you do not need both of them. The USB is probably the best option for most people, as USB drives are less likely to get damaged than a DVD, and they can transfer data faster than a DVD Reader/Writer and are quicker to use.
3. Where is Dell recovery partition?
Choose "Disk Management" from the Storage menu. A list of storage drives on your computer will appear in the center section of the Computer Management window. The hidden Dell recovery partition is listed in the Volume field under Recovery.

Jean has been writing tech articles since she was graduated from university. She has been part of the EaseUS team for over 5 years. Her special focuses are data recovery, disk partitioning, data space optimization, data backup and Mac OS. By the way, she's an aviation fan!
"I hope my articles can help solve your technical problems. If you are interested in other articles, you can check the articles at the bottom of this page, and you can also check my Facebook to get additional help."
Taking everything into consideration, we can say that EaseUS Todo Backup Home can offer you a little extra sense of security with a set of advanced tools. The interface provides quick adaptation, every process guiding you all the way through so you don't get stuck or further damage your system rather than keeping it safe.

 Read More

EaseUS Todo Backup Free lets you create backups of your important files or your entire computer through its streamlined interface. Just choose the backup type you'd like to get started, and let the program do the reset.

 Read More

EaseUS includes all the features I expect from backup software like versioning, incremental backups, and scheduling. For more advanced users, EaseUS allows you to install a pre-boot environment onto your hard drive so you can use it to restore files without burning a CD or putting it on an external USB drive.

 Read More

EaseUS Todo Backup
Smart backup tool for your files and entire computer in Windows 10/8/7.
Install Windows on Multiple Computers at Once? No Problem!
Learn how to install Windows 11/10/7 and special programs/software on a batch of computers. Use 10 minutes to do the 10 hours work without making a single mistake!
Get Free Solution!