Guideline: Backup Specific Folders to OneDrive on Windows 10/11
Microsoft has published Windows 11, the most recent version of the Windows operating system, which is widely considered the most popular PC operating system. It is essential to begin using the most recent version of the system and creating data backups to prevent data loss due to incompetent or unskilled operations.
Cloud Backup Windows 11 is still the data security option we suggest most to consumers. If you use it, you won't have to worry about the possibility of having your data stolen, burned, or destroyed in any other way. You will be happy to know that OneDrive is still directly integrated into Windows 11. OneDrive is a service that allows users to store data on their PC online. With this service, users can back up their files, photos, and other files and sync them across multiple devices and computers. This article will walk you through the process of backing up certain files to OneDrive using various approaches, including the EaseUS Todo Backup Software as an alternative to OneDrive.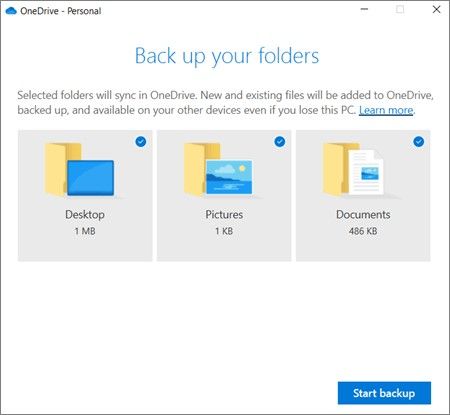 What Do You Know About OneDrive
OneDrive, which Microsoft developed, is a cloud storage service that allows users to quickly and easily access their files when they are on the road.  Therefore, a lot of people choose to backup important data to OneDrive. It is not only compatible with Windows-based devices but also with iOS and Android-based mobile devices.
 In addition, whether you are using Windows, Mac, Linux, or any other operating system on your device, you will have no trouble accessing your OneDrive cloud storage space by going to the designated page for that purpose.
If you want to make a backup of your OneDrive files, you can also use the help of a specific directory on your computer that is just for that purpose. It should go without saying that you can seamlessly back up your data to OneDrive from various channels and devices.
Why Should You Back Up Files Regularly
There are many reasons why you should back up your data and folders in Windows 11. The most apparent benefit is that it protects your data and ensures your files are always up to date. Users who regularly access certain folders can modify existing files, create new ones, and remove files inside those directories. If you back up your folders, you won't have to worry about the hassle of losing data.
If anything unexpected occurs, you risk permanently losing your information if you do not make regular backups of your folders (such as disk failure, virus, malware, fire, flood, etc.). And you can never predict when these setbacks will come.
You may be interested in How to Sync Desktop to OneDrive Automatically.
How to Backup a Specific Folder on Your Computer to OneDrive
You must back up your data in advance, whether files or folders. Microsoft offers a cloud storage service known as OneDrive to its customers. In addition to giving you access to a free version of Microsoft Office, it also gives you free storage space of up to 5 GB. The following actions need to be taken to back up a particular folder to OneDrive using Windows 11:
Step 1. On the screen that contains the settings for the Backup choices, choose the link that says "Sign in to OneDrive".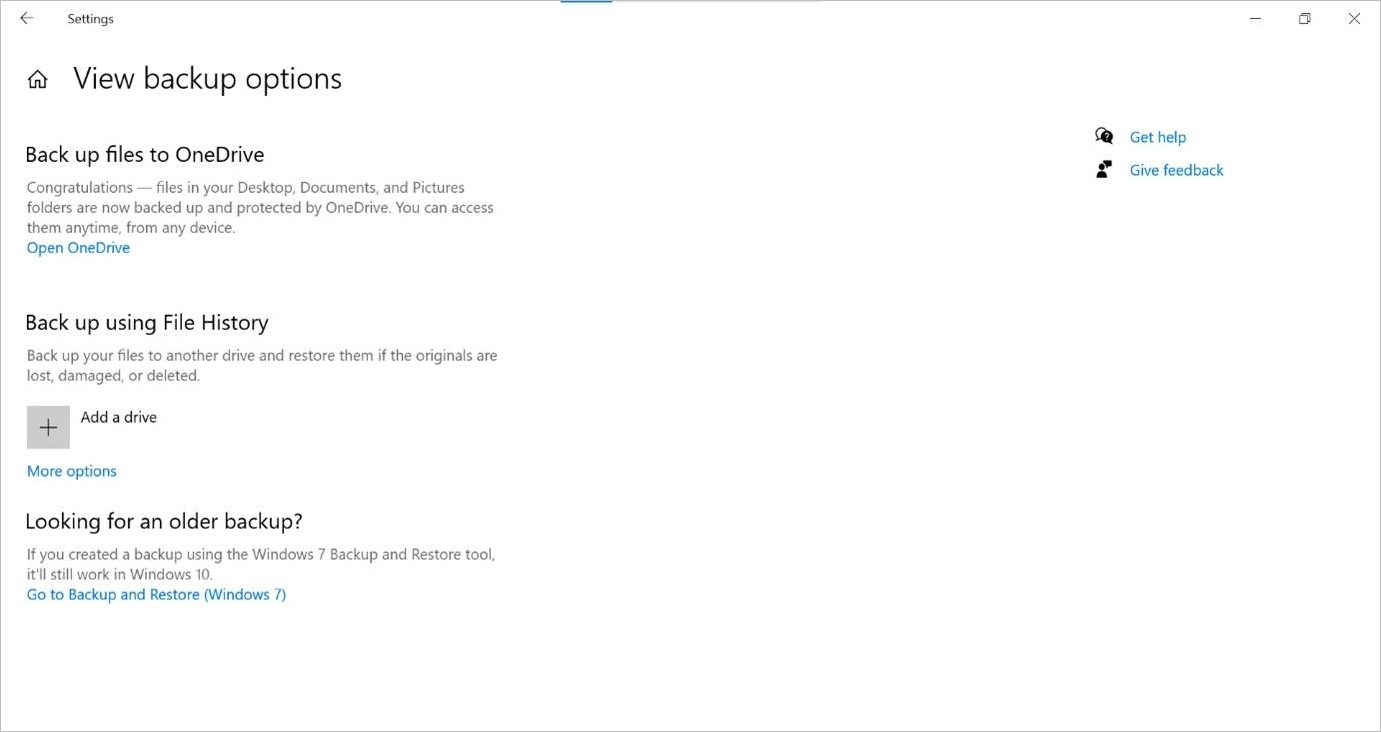 Step 2. To sign in to your OneDrive account, you will be asked to provide the email address associated with that account as well as the password.
Step 3. After completing the login process, you will be directed to the setup wizard.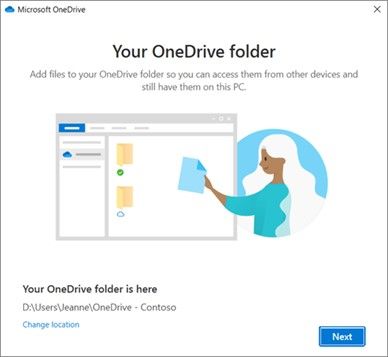 Step 4. After you have finished going through the OneDrive setup wizard, your OneDrive will be available for use. Choose the Open my OneDrive folder option.
Step 5. You may backup your files and folders by dragging and dropping them into the OneDrive folder, or you can copy and paste them there. They will be synchronized in an automated manner to the OneDrive website by the client.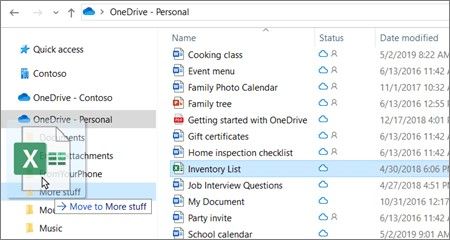 Alternative for OneDrive - EaseUS Todo Backup
A second option for backing up files in OneDrive is to seek assistance from reputable file backup software. EaseUS Todo Backup is an excellent option to consider using if you have mapped your OneDrive to a local drive on your computer. It takes a few clicks to immediately back up the data through EaseUS from your computer's local disk drive.
EaseUS Todo Backup is future-proof since it allows you to save and retrieve large chunks of data from cloud storage. First, it's very secure, ensuring data safety from malware attacks. Second, cloud backup is quite flexible since it allows you to retrieve data backups anytime. Third, the cloud storage feature is cost-effective since it offers up to 250GB of free storage. This is unlike OneDrive, which offers only 15GB.
Main Features of EaseUS Todo Backup
Simple backup management: EaseUS Todo Backup allows you to merge, split, delete, or compress backups to save on disk space. And it allows you to schedule daily, weekly, or monthly backup plans.
Enhanced backup efficiency: You'll only need to back up changed data during differential and incremental backups during differential and incremental backups.
Bootable backup feature: Bootable backup creates the system backup on a device to boot your system and restore the data. With the bootable backup feature, you can recover lost data in the wake of disasters like a  malware attack, system crash or hardware corruption.
Scheduled backup functions: Todo Backup provides effective and simple backup software for individual use. With a few clicks, you can generate a comprehensive backup, schedule automatic backups for laptops and PCs, and secure your data.
Here, we will give you the full steps to back up your important data. You can follow them.
Step 1. To begin the backup process, click the Select backup contents button.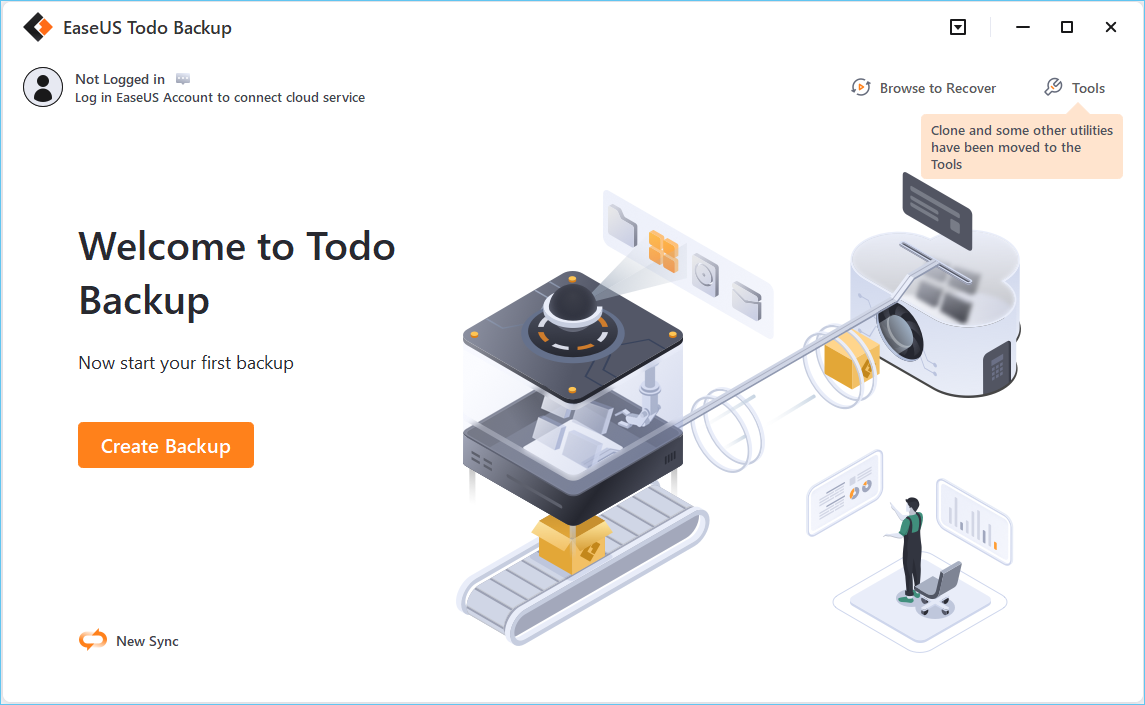 Step 2. Four data backup categories are listed: File, Disk, OS, and Mail.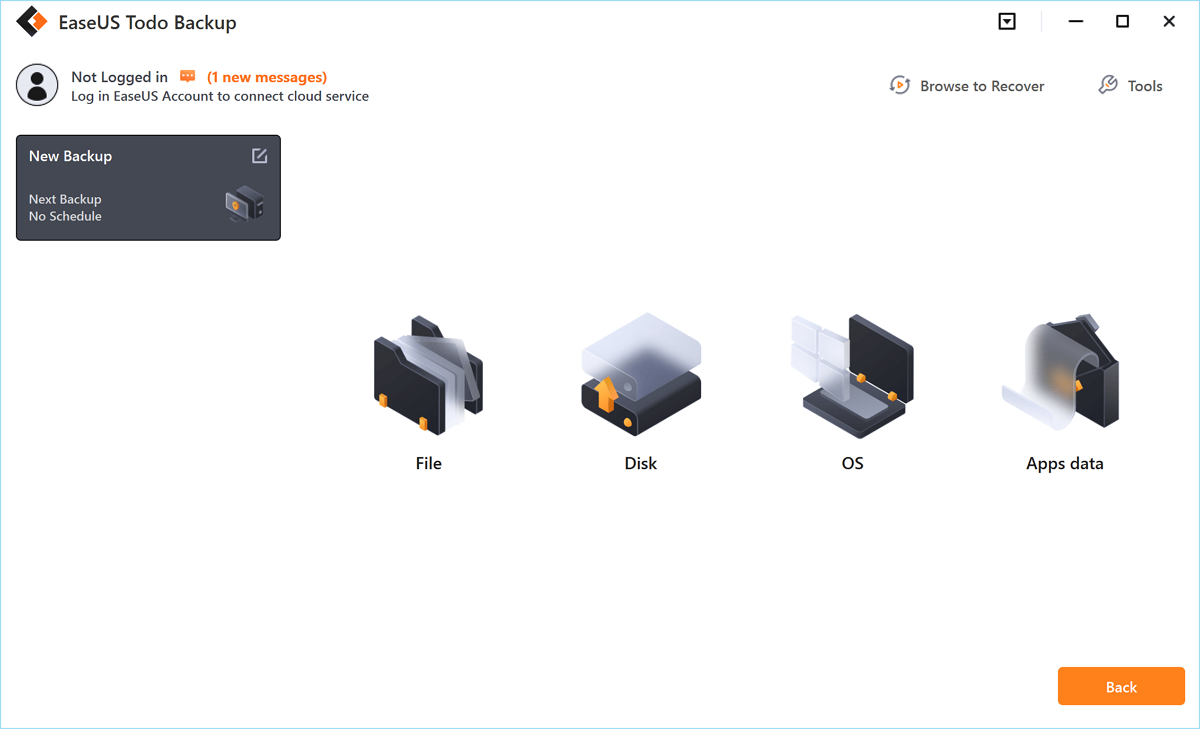 Step 3. Lists of both local and network files are shown on the left-hand side of the screen. Expanding the directory so that you can choose the files to back up.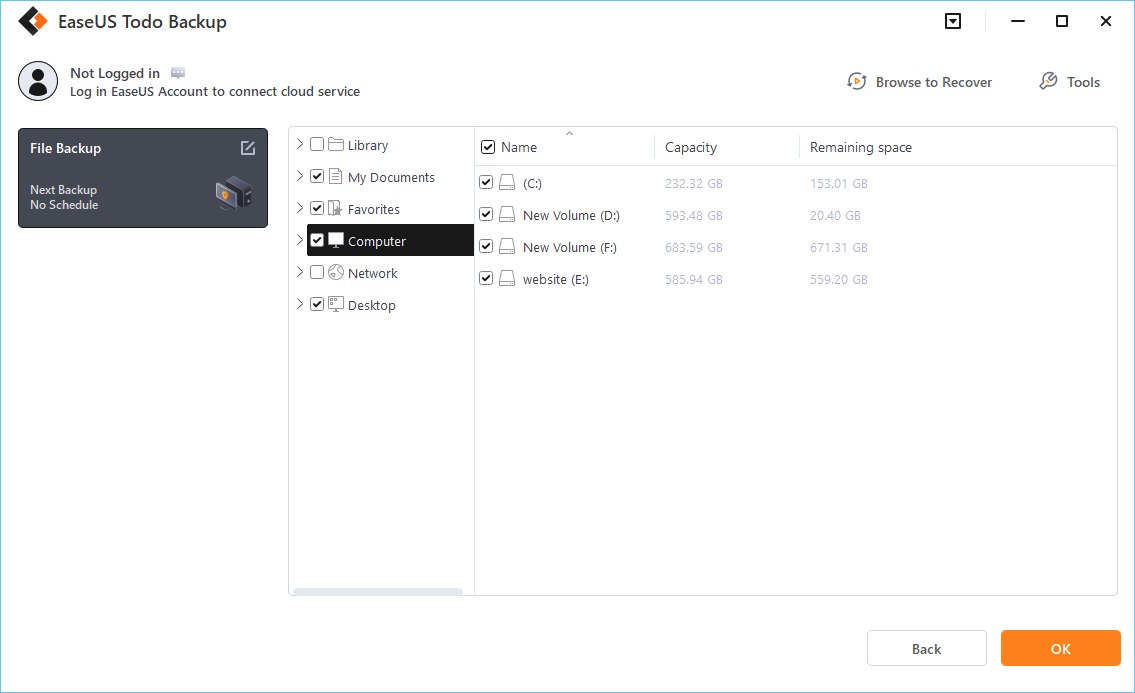 Step 4. Follow the guidance on the screen and choose the place where you want to store the back up.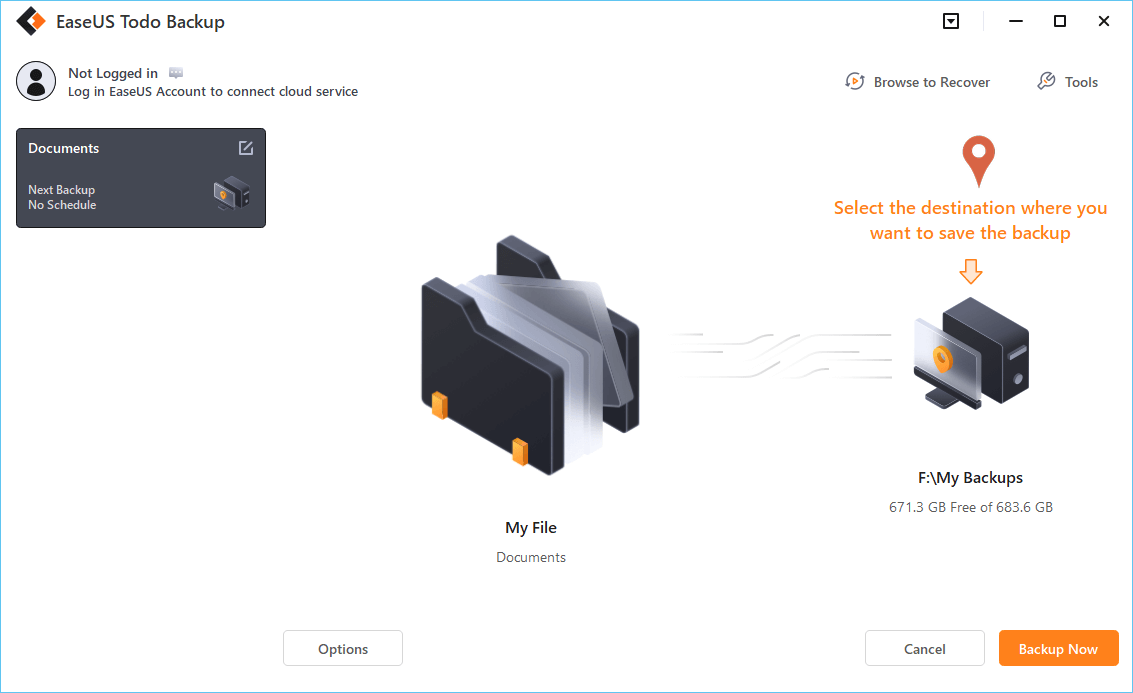 Make sure that the backup is encrypted and set the backup schedule by clicking Options in Backup Options. You can also choose to start the backup at a certain time in Backup Scheme by clicking Options. There are many other customizable options that you can look into.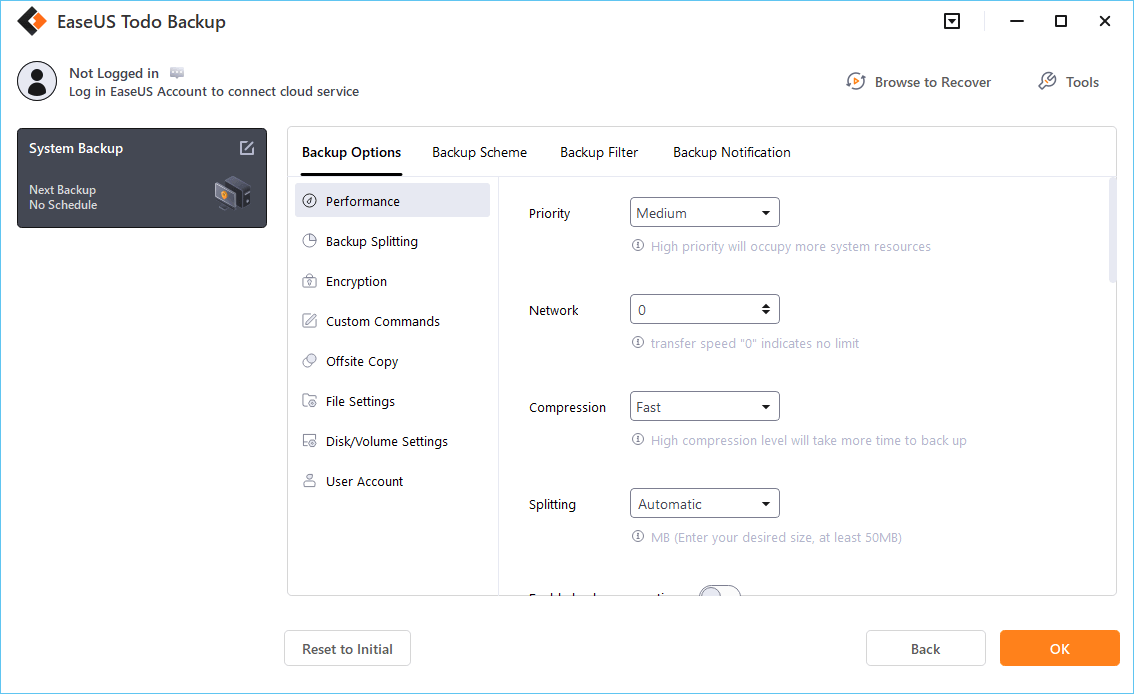 Step 5. You can store the backup file either on your computer, in EaseUS's cloud service, or on a network-attached storage device (NAS).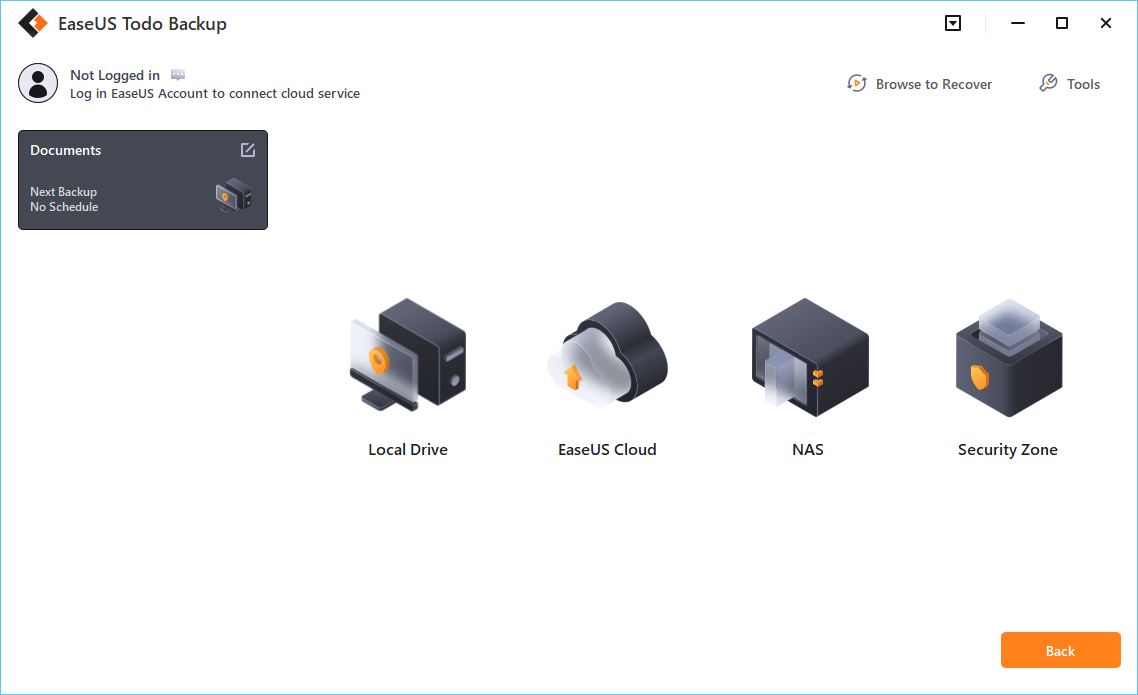 Step 6. EaseUS Todo Backup enables customers store backup copies of their files on a third-party cloud drive or on the company's own cloud storage.
If you want to back up your data on a third-party cloud drive, select Local Drive and scroll down to add Cloud Device. Then fill in your account information.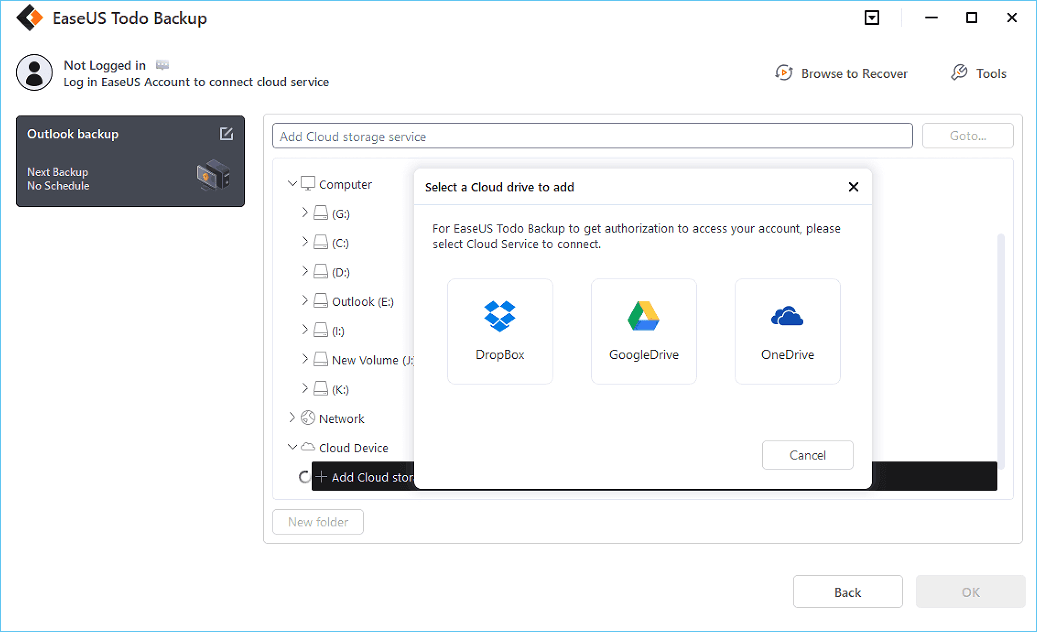 Click EaseUS Cloud, then sign up and log in with your EaseUS account if you wish to store backup files to EaseUS' own cloud storage service.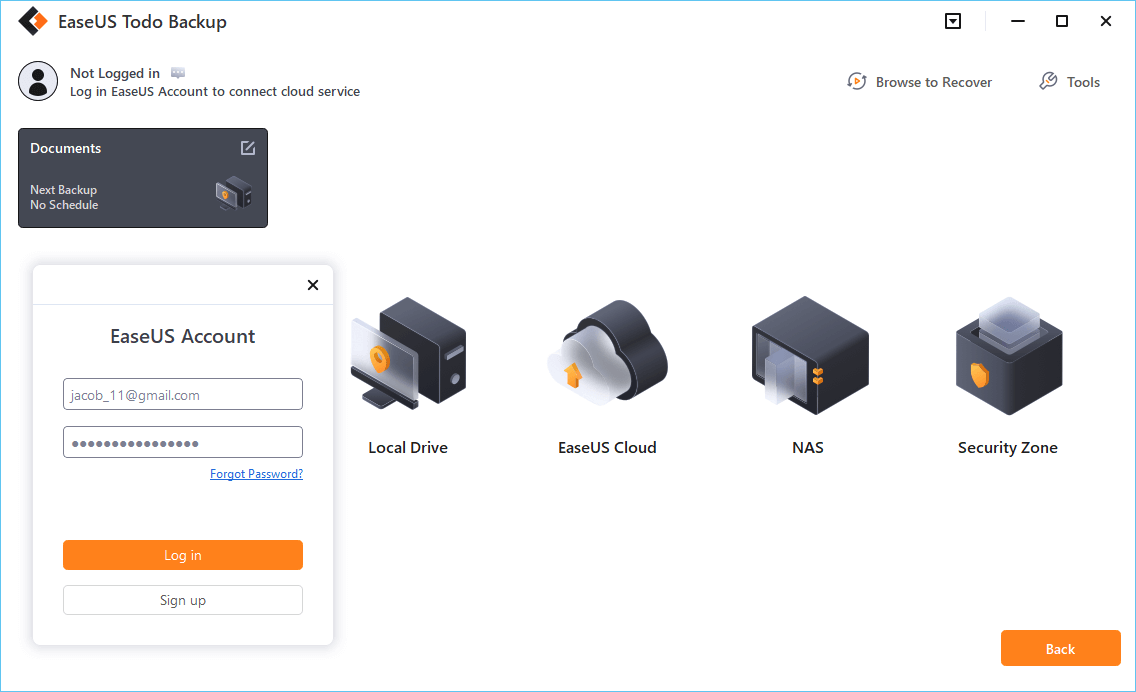 Step 7. Click on Backup Now to start a backup.  When the backup process is done, it will display as a card on the left-hand side of the screen. A right-click will let you see more about how to handle the backup job in more depth.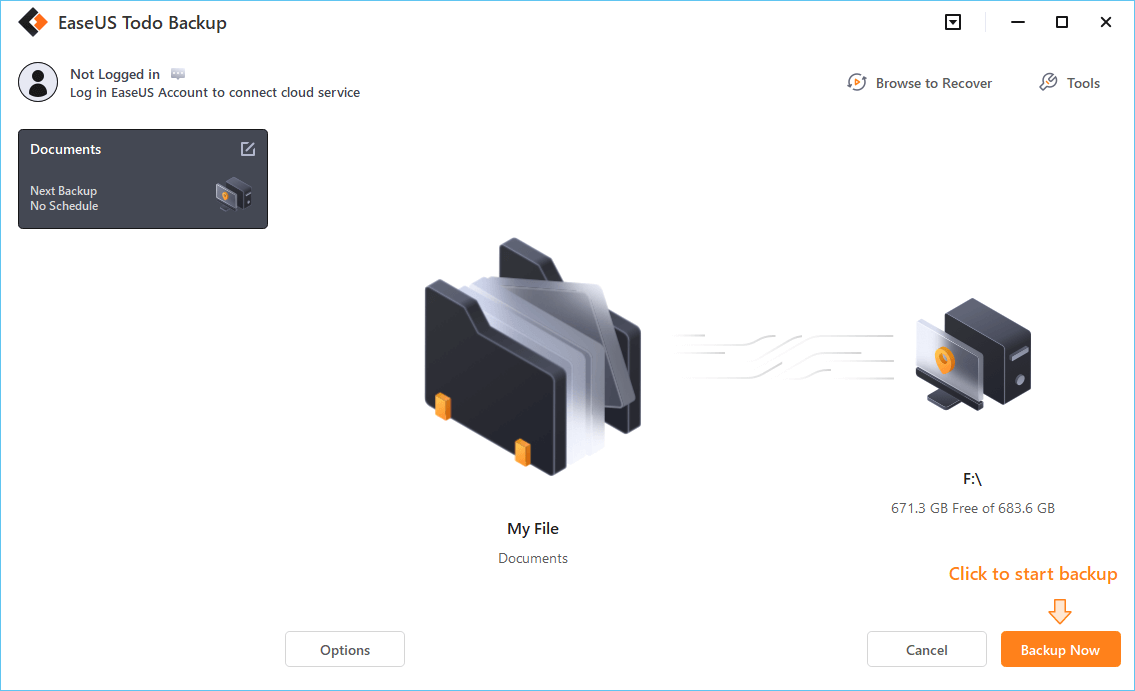 How Do Restore Files from OneDrive If They Are Lost or Damaged
If you delete a file or folder in OneDrive by mistake or if they become corrupted, you may be able to retrieve it at a later time by using the OneDrive recycle bin. Continue by following the instructions below:
Step 1. Sign in to OneDrive using your Microsoft or work/school account.
Step 2. Select Recycle bin in navigation.

Step 3. Click Restore to restore the files or folders you selected.
Whether you have removed files or folders from your OneDrive, look in the Recycle Bin (Windows) or the Trash (Mac) to see if they are still on your computer.
Step 1. Open Windows' Recycle Bin, pick the files or folders you wish to restore, then right-click and choose Restore. The original folder is restored.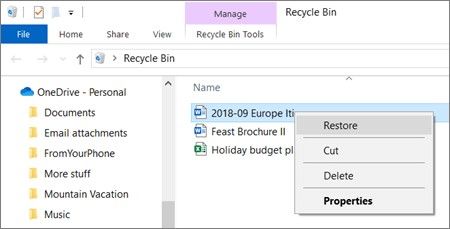 Step 2. Open the Mac Trash, pick the files or folders you wish to restore, then right-click and choose Put back. The original folder is restored.
Tips for Keeping Backed-up Files Safe And Secure
To keep your data safe and secure, you need regular data backups. However, these backups are typically the cause of numerous security concerns. Indeed, many security incidents may be traced back to the mishandling of backup data.
Here are some strategies to keep your data backups safe and secure, whether on your computer or the cloud.
Always have a backup storage option prepared in case of data loss or deletion.
Make copies of your files and store them in different media so that you still have a backup if one gets damaged.
Prioritize your data to make daily backups and store them on a cloud storage service.
Make sure to have a data recovery plan in place for unexpected times.
Conclusion
The five methods outlined here make it simple to create a backup of specified folders in Windows 11. However, some of them are simpler and more advantageous than others. In light of the above, I recommend using a third-party backup program such as EaseUS Todo Backup.
If OneDrive keeps crashing or the application doesn't function when you use an official way, EaseUS Todo Backup is the best solution to overcome these issues and back up your PC to the cloud quickly. To begin utilizing the most recent system, you should make a copy of all of your vital data first.
Daisy is the Senior editor of the writing team for EaseUS. She has been working in EaseUS for over ten years, starting from a technical writer to a team leader of the content group. As a professional author for over 10 years, she writes a lot to help people overcome their tech troubles.
Gemma is member of EaseUS team and has been committed to creating valuable content in fields about file recovery, partition management, and data backup etc for many years. She loves to help users solve various types of computer related issues.
Taking everything into consideration, we can say that EaseUS Todo Backup Home can offer you a little extra sense of security with a set of advanced tools. The interface provides quick adaptation, every process guiding you all the way through so you don't get stuck or further damage your system rather than keeping it safe.

 Read More

EaseUS Todo Backup Free lets you create backups of your important files or your entire computer through its streamlined interface. Just choose the backup type you'd like to get started, and let the program do the reset.

 Read More

EaseUS includes all the features I expect from backup software like versioning, incremental backups, and scheduling. For more advanced users, EaseUS allows you to install a pre-boot environment onto your hard drive so you can use it to restore files without burning a CD or putting it on an external USB drive.

 Read More

EaseUS Todo Backup
Smart backup tool for your files and entire computer in Windows 10/8/7.
Install Windows on Multiple Computers at Once? No Problem!
Learn how to install Windows 11/10/7 and special programs/software on a batch of computers. Use 10 minutes to do the 10 hours work without making a single mistake!
Get Free Solution!