What's the Role of Window Backup Software?
In the current times, PC or laptops have become an essential requirement of our lives. Whether you're a business owner or a personal user, this technology has become a necessity for each of us. Be it any photo, music, video, important documents, account information, or other confidential data, we depend on this technology.
* What are the best backup practices for small and mid-sized companies?
Regular Backup of Your Data Works as an Effective Strategy
Losing all your data due to a system crash or a hardware problem can be disturbing. Hence, to save yourself from this pain, it is essential to have some backup. Google Drive and Microsoft OneDrive can be ideal solutions to protect your data. Or you can copy all of your data to an external drive. But is it safe enough to rely on a single backup solution? Won't manually transferring your files to an external drive be very time-consuming?
* You may be interested in a comparison between local backup and cloud backup.
To save you from all the hassle, we have listed some best Windows backup software that can automatically set up different backups whenever you need to. But before naming any of those, you need to understand ''what is backup and recovery software?''
A backup software automatically makes a digital copy of your digital drive, documents, and folders and saves them in their remote servers online. Using reliable backup software can be very convenient as it can save your data from:
Hackers
Natural disasters
Viruses
Ransomware
Top 10 Windows Backup Software
So, we tried 10 different Windows Backup software to understand how they work. Below we've described their features and all the information you need to know about them.
EaseUS Todo Backup is a user-friendly software that allows users to back up their important files or the entire system. This software has a well-organized interface suitable for home users enabling them to back up their data.
This software offers packages for businesses, service providers, and home users with an incremental backup for up to 16TB of data.
Salient Features
Automatically updates as soon as a new version is available.
Recovers data and provides Windows 11 files and system backup with just one click.
Offers efficient mode that provides complete and secure backup.
Automatically overwrites and deletes old backups
A highly responsive interface
EaseUS Todo Backup now provides a cloud service plan for users to backup data to the cloud. How cool is that!
Key Benefits
This software offers a 30-day free trial.
Affordable
Supports both Windows and macOS
It offers separate packages for home, business, and technician users.

2)  File History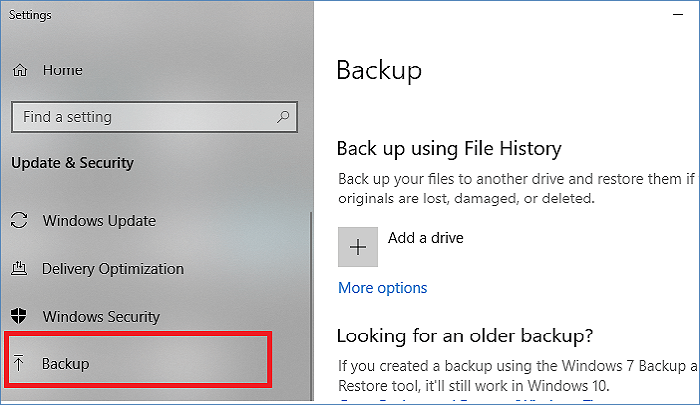 It is a built-in Windows backup software that creates system images to recover the entire system. You can transfer your files to another drive and restore them using this application. It is a simple software made for home users with an easy-to-use interface.
Features
File History creates system images.
It provides backup to all your files and folders.
It supports Windows 7 and 10.
Key benefits
Automatically syncs your pictures, data, and essential documents.
Drawback
This Windows software doesn't support older Windows.
It doesn't support cloud, network backup and other advanced features.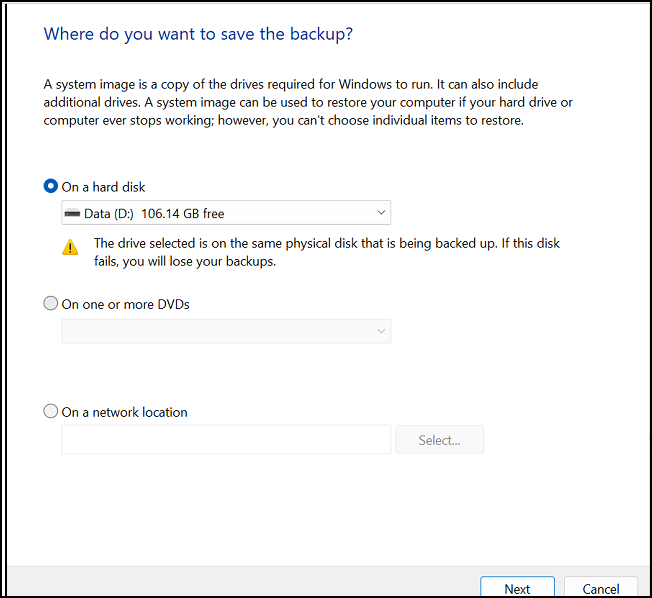 This is a Windows backup and restores software that can backup all your PC's data to save you from the loss of any file or document due to hard drive failure.
Features
It helps you create a system image
It can take a snapshot of your entire system
Key benefits
It lets you keep all your data in place without having to involve any third party.
Drawback
Needs investment for hardware and infrastructure
It requires extra space and an IT room dedicated to it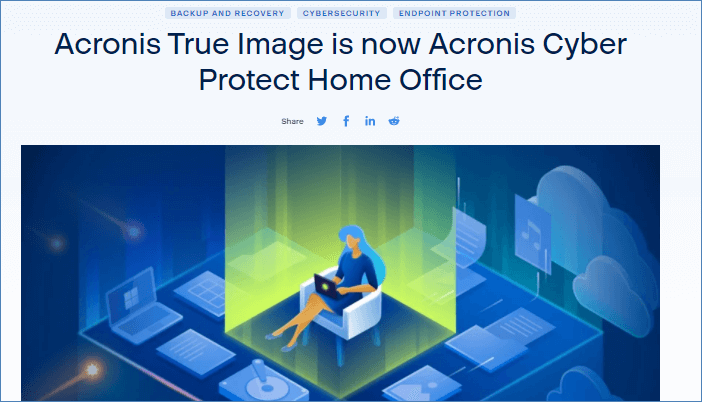 Acronis True Image software can detect and reverse any unauthorized encryption of your hard drive. This software offers all the features that are expected from reliable backup software. Along with this, it has the capability to precisely capture the data on your Windows.
Features
It offers 5TB of storage.
The premium package provides electronic signatures.
 It provides office 365 backup.
 It provides its users with full system image backup.
 It provides anti-ransomware protection.
Key benefits
This software offers scripts and guides on how to uninstall completely.
It's a cross-platform that works with all software
Drawback
It takes extra time to boot.
The interface is rather confusing at first although simple but needs exploration to figure out further.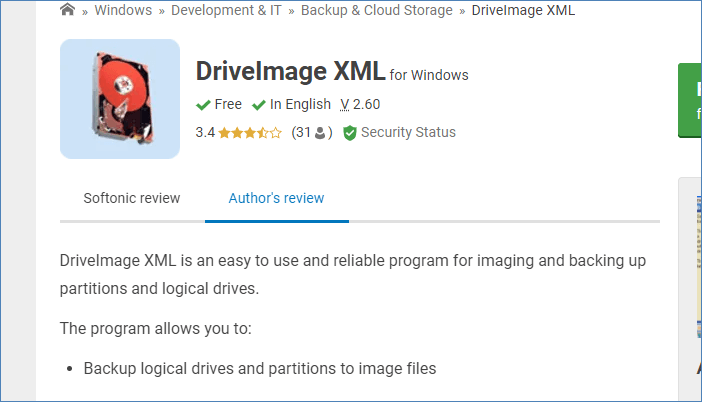 This is a reliable and straightforward software that lets you backup logical drives and partitions. This software enables you to backup all your images without having to reboot your device. It offers two versions; paid one for commercial use and free for home users.
Features
This software provides compressed images.
DriveImage XML lets you view and extract your image files.
It lets you copy your data from drive to drive
It lets you view your files in an XML version
Automatically schedules your backup.
Key benefits
This software lets you view your content even if it is not restored yet.
Its simple interface doesn't let you put in a lot of effort.
Drawback
It doesn't provide backup for MBR
It is not open-source software.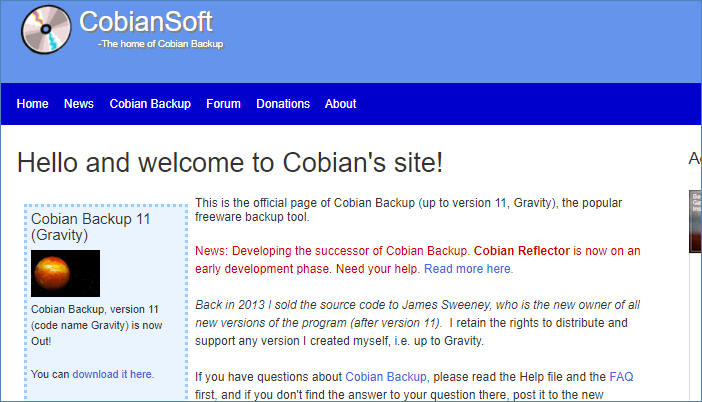 Cobian Backup software allows remote backup systems by providing network backup. This software tool offers a host of different features. Also, it can back up your files in other locations. This software is best suitable for meeting the needs of businesses as well as home users.
Features
It protects the user's data with strong encryption.
It provides multiple backups at different locations.
It provides differential backups as per users' needs.
It supports FTP backup.
Key benefits
Backups systems and files on Windows and macOS for free.
It provides incremental backup.
Drawback
It does not offer customer support services.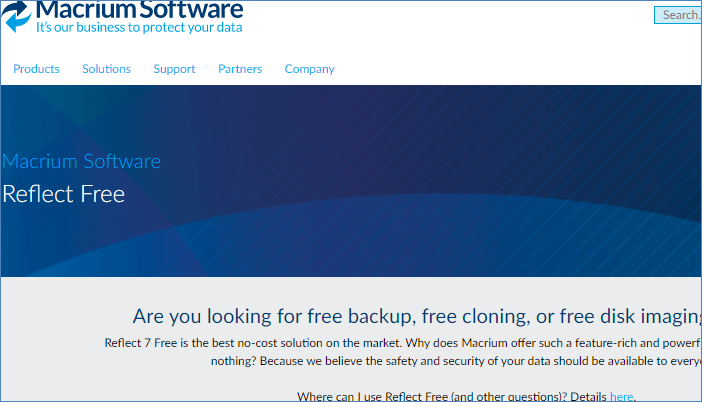 Macrium Reflect is a reliable and efficient backup software for your Windows PC. This software not only backups our confidential data but also provides help in disk cloning and imaging. This software safely secures our data in a backup file that can quickly be recovered in case of any loss.
Features
This software has a beginner accessible interface, making it easy to understand even by those users who haven't used any backup software before.
Macrium Reflect provides its users with a progressive backup.
Restores all your data flawlessly, without creating a problem.
Key benefits
Allows direct booting of the domain using the recovery boot menu
Capable of scheduling your backup.
Drawback
It lacks features in free mode
The interface is a little bit complicated for a newbie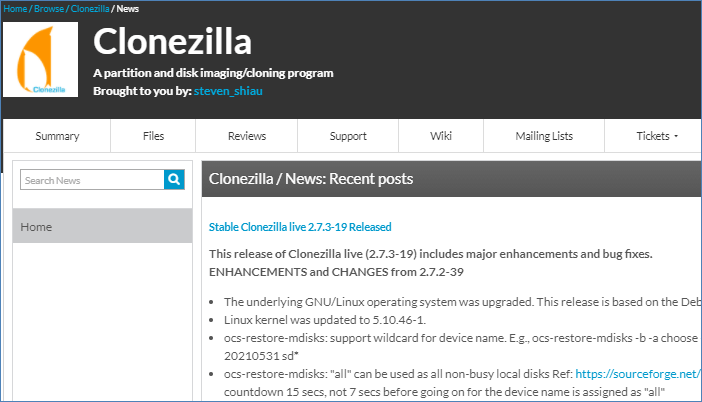 This is an open-source software created for disk imaging, disk partition cloning tasks, and data recovery. Clonezilla allows its users to multicast restoring at the rate of 8.5GB  per minute. Clonezilla provides efficient cloning by saving and restoring only the used chunks in hard disks.
Features
 UEFI or BIOS machine bootable
 It Provides system support to multi-files.
 Provides single image restore
 Restores and saves the whole disk/partition.
 Unattended mode
Key benefits
This software can be accessed through a variety of website resources. Users can easily download it.
This software consistently improves with the latest updates and regular fixes.
Drawback
This software only supports web-based devices.
9)  Paragon Backup and Recovery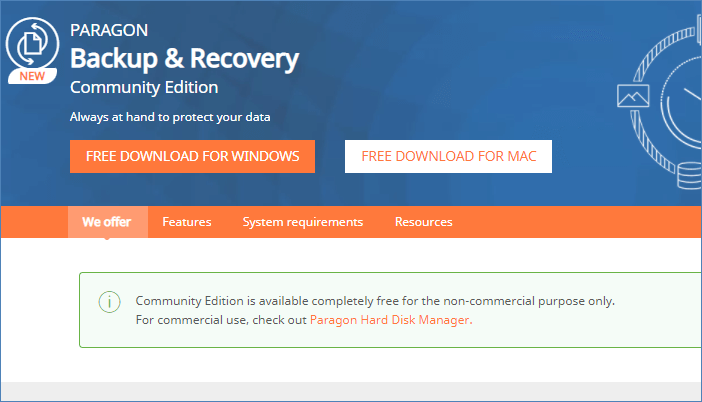 Paragon Backup and recovery software has simplified complex backup solutions by offering flexible options. This software creates a partial and complete backup of systems and files. This software is very useful for creating bootable ISO and USB drives. Using this software, users can quickly fix boot problems, rescue files, and perform restoration.
Features
Paragon Backup and recovery software can easily copy disks.
This software can create a recovery disk.
It doesn't use any background services resulting in quick backups.
Partition disks, volumes are available.
Key benefits
Provides a USB recovery data
Very affordable in cost
It has a very user-friendly interface; not much knowledge is needed to operate and get started.
Drawback
It doesn't provide any bundled cloud storage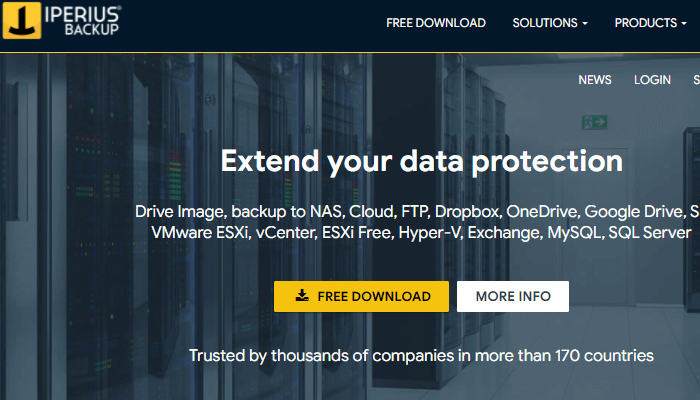 This software is a great backup software to use with simple and reliable data protection. This is a powerful backup software that can run multiple and parallel backups with detailed reports. This software can be installed as a Windows service without any license expiration or limitation.
Features
Can copy files and folders to any mass storage device.
Can create whole disk image without any interruption
Allows you to compress and encrypt any backup file
It lets you copy your backup files to any destination.
Key benefits
It provides incremental backup to RDX, network, disk, USB, and NAS.
Provides ransomware protection to encrypted files
Drawback
This software provides support only to Windows OS.
Conclusion 
Backing up your PC should be your priority; this will ensure that your necessary data is saved. Also, it will boost your PC's performance and give you better results. To help you choose, we have collected some best backup software along with their features and cons and rated EaseUS Todo Backup as the best one; make your mind and select the one that meets your needs the best.

Updated by Larissa
Larissa has rich experience in writing technical articles. After joining EaseUS, she frantically learned about data recovery, disk partitioning, data backup, and other related knowledge. Now she is able to master the relevant content proficiently and write effective step-by-step guides on computer issues.

Jean has been writing tech articles since she was graduated from university. She has been part of the EaseUS team for over 5 years. Her special focuses are data recovery, disk partitioning, data space optimization, data backup and Mac OS. By the way, she's an aviation fan!