Key Takeaways
Total AV markets itself as a Free antivirus program. This post will detail the features of Total AV and tell the answer to: is Total AV really free?
Antivirus software can protect your computer to some degree, but sometimes, your computer will secretly be attacked by viruses you do not know.
Antivirus programs can add a layer of protection to your computer, but it is not enough. You'd better use free backup software like EaseUS Todo Backup to protect everything on your computer.
An Overview of Total AV 
Total AV aims to give you the best antivirus programs to protect your systems from malware and all the incoming external threats online and offline. Whether scanning, malware detection, or real-time protection, the software is touted as one of the best antivirus programs available. Let us drive right into the details of the Total AV antivirus program.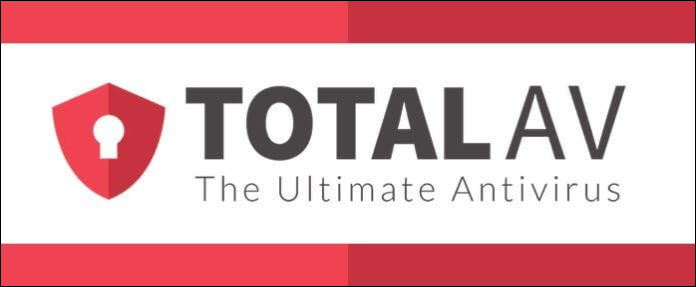 Here is how to get this famous anti-virus software:

TOTALAV
TotalAV is an Award Winning Antivirus and Security Software. It Provides Real-Time Protection from Viruses, Malware & Online Threats.
Main Features of Total AV:
Let us see an overview of what all the security features of Total AV offers to use:
Real-Time Protection: With this, you can check the authenticity and scan for malware or other external threats in real-time. Once you download a file or browser a website, the software scans and performs operations automatically to ensure there is no issue.
Anti-Malware: This feature prevents viruses, disguise attacks, and infection through accidental clicks or external files.
Anti-ransomware: With this feature, the Total AV blocks if it finds anything suspicious on your system, like phishing emails, encrypted files, or threats by hackers.
WebShield: It is your first line of defense while browsing online. It protects you from scams, fake, phishing, and spoofed websites to maintain security and safeguard personal data.
Secure VPN: A VPN helps you connect to the internet hubs safely with protection to avoid hackers' interventions on your system.
Extra Disc Space and Memory: To manage the available storage, the software clears cache, junk files, duplicates, and other trash for device optimization.
Compatibility: The easy-to-use interface for various devices makes it simple to use. You can use this from Windows, Android, Mac, and iOS.
Pros & Cons
The tool ranks in the top 5 best software in modern antivirus programs. Let us have a glance at what it is best at:
Pros of TotalAV:
An all-round protection from all kinds of internet and offline threats.
A simple and intuitive user interface.
Offers an excellent real-time protection feature.
WebShiled to a safe browser and navigate through the internet.
It has a VPN with servers in 30 countries to offer secure web usage.
Data Breach check helps proactively monitor personal email even if the data is compromised.
Professional and great customer support.
Cons of TotalAV:
It's not the most affordable long-term plan.
Many features, including Real-Time Protection, only come with the paid version.
It can be used only with 6 devices at once.
Safe Search does not always work efficiently.
Security/Effectiveness against malware
We have seen a brief regarding the available security features in Total AV. Let us get into the details of all the features and their effectiveness against various malware tests. We will go one after the other and see what it offers and whether they are free.
Virus Scans
The Total AV virus scan uses the whitelisted Avira's anti-malware engine, one of the best in the market. So, you can say it is quite effective as it scores about 99% on the test. You will get four options to scan the system.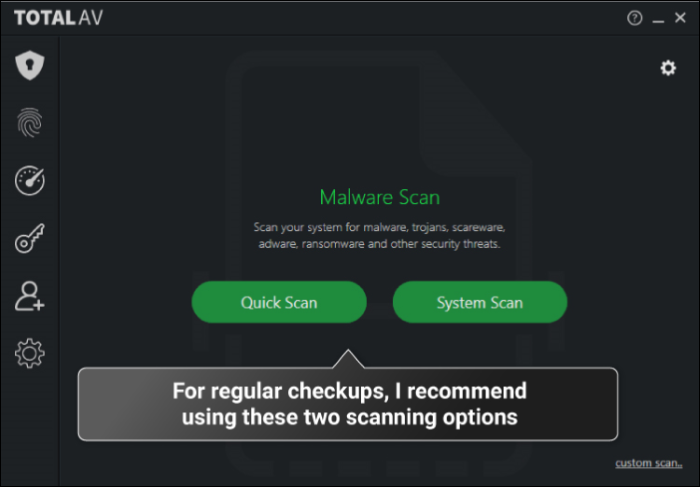 Quick Scan: The software checks for the viruses in the temporary files where most viruses are found.
System Scan: A complete system scan in depth to find and check every bit of data for any malware.
Smart Scan: With this, you can schedule scans for malware, tracking cookies, and junk files.
Custom Scan: You can scan particular files, folders, or suspicious disks.
Here's a reference table of the two most prominent tests Total AV offers. There are the common scans offered by various antivirus too.
| | | |
| --- | --- | --- |
|   | Quick Scan | System Scan |
| Time Taken | 14 seconds | 396 seconds |
| Load on CPU | 8% – 38% | 17% – 99%  |
| Load on Memory | 40%   | 45% |
| Load on Disk | 2% – 5%  | 1% – 95% |
| Scanned Items | 130   | 350-600 |
Real-Time Protection
Real-Time Malware Protection is quite common these days, but what matters is its effectiveness in identifying the threats before they impact our system. The feature is enabled by default and has minimal effect on the system, even though it is always active.
Total AV comes with cloud scanning options to provide an extra layer. Any program that raises suspicions is compared to the ones in the cloud database of known malware. When detected, it issues the warning and puts the system in quarantine along with the steps to remove it.
Ransomware protection
Ransomware can corrupt and attack your data, making it inaccessible to view, read, change, or even record. Most of the ransomware threats are from the web browsers. So, Total AV has a WebShield extension to tackle such attacks from embedded office documents. If it is enabled, it will automatically corrupt sites, crypto-mining URLs, and low-trust websites.
It works for Chrome, Firefox, Opera, and Edge browsers. WebShield constantly looks out for websites that can be harmful and redirects the searches away from them. It works on the Safe Search engine, redirecting the web searches to Total AV's web engine before presenting to you.
VPN for Safe Browsing
Internet Security and Total Security are two plans of Total AV, including the Safe Browsing VPN. This VPN is a decent one and comes with unlimited data. The Virtual Private Network (VPN) reroutes your device through a secure server with over 50+ locations in 35 different countries to choose from for identity protection.
Versions and Pricing
Total AV offers 4 different versions with various features. The table below gives you the complete details.
 
TotalAV Free

TotalAV

Pro

TotalAV Internet Security
TotalAV Total Security
Price
$0.00
$19.00/year
$39.00/year
$49.00/year
Devices
1
3
5
6
Advanced ransomware protection
No
Yes
Yes
Yes
Real-time protection
No
Yes
Yes
Yes
Cloud-based malware scanning
No
Yes
Yes
Yes
VPN
No
Yes
Yes
Yes
Ad blocker
No
No
No
Yes
Anti-malware scanner
Yes
Yes
Yes
Yes
Anti-phishing protection
Yes
Yes
Yes
Yes
Customer Support
TotalAV offers several types of support to resolve our queries. You will get 24/7 live chat features on its website, which is a bit slower. You can email, get phone support, or use the knowledge articles to resolve your doubts. Personally, I think contacting them directly will reap quick answers.
Share this blog on social media to help more people.
Total AV Is Free with Limited Features
Now that we have seen a detailed review of TotalAV, is it really as free as it advertises?
No, TotalAV offers a free version and is definitely not free. On the landing page, we can see that we can see all the features. But when we try to access the software, it asks for an upsell. You have to buy the pro version to access more features. Refer to the table above to know what it offers with the free version. Absolutely nothing, except for the very basic features; you will have to buy the paid version, even for real-time protection.
Although you will get a substantial discount for the first year, the renewal process in the following years will be pricy. If you are interested, you can buy and test the software against various things, as it offers a 30-day money-back guarantee.
Have you ever been stuck on a question like, "Is antivirus software enough for data and computer protection?" We will discuss it in the next part.
See also:
How to Use Free Backup Software to Backup Data
Even with the best antivirus programs, there's no guarantee that your system is safe. With rapid tech growth, hackers can try various methods to instill malware or viruses into the PC. While an antivirus program is the first layer of security, creating a backup of your system, disk, or folder strengthens it. Under such circumstances, free backup software - EaseUS Todo Backup, comes to help.
EaseUS Todo Backup is a professional backup tool with excellent backup options and management ways to back up your data regularly and safeguard it. It lets you automatically back up files, disks, systems, computer apps, etc., and save the backups in various locations. In addition, it offers a Security Zone and 250G free cloud storage to keep your backups from malware or ransomware.
Create and restore backups whenever needed with advanced backup options
Clone and image a hard drive on Windows 11/10/8/7
Perform full, incremental, differential, scheduled backups
Irrespective of the threats from viruses, malware, damaged disks, or anything else, the data is always safe and ready to restore. Download the tool now and create a backup of your system.
Step 1. On the main page, click "Select backup contents".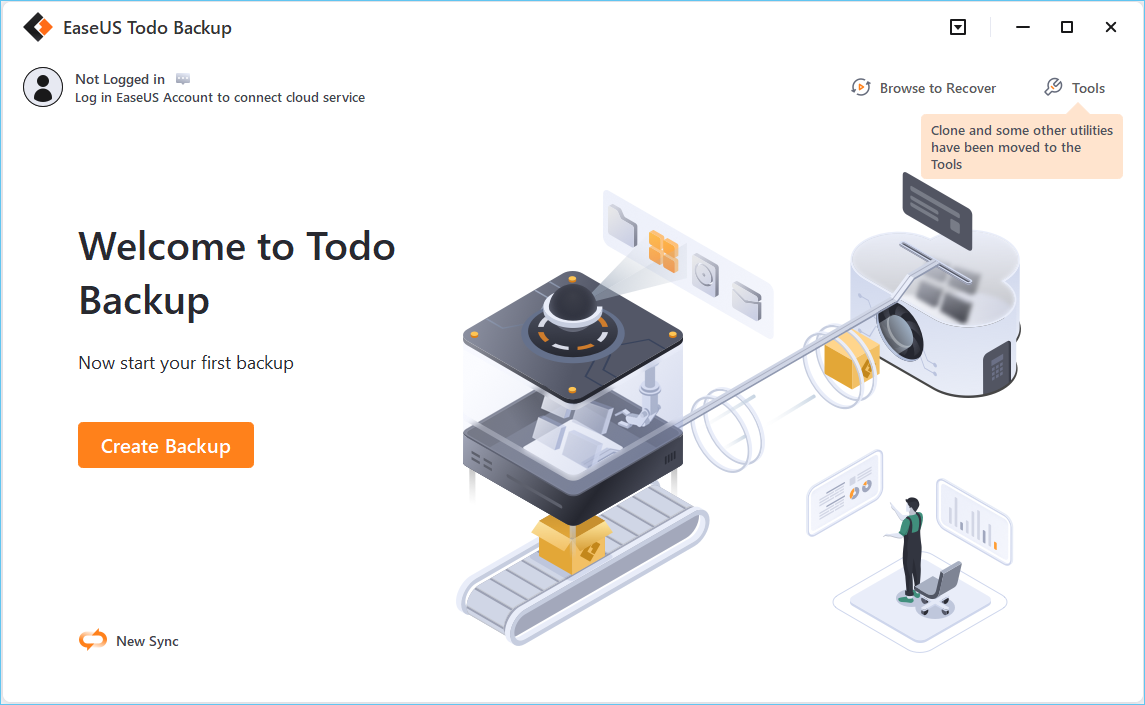 Step 2. Among the four available categories, click OS.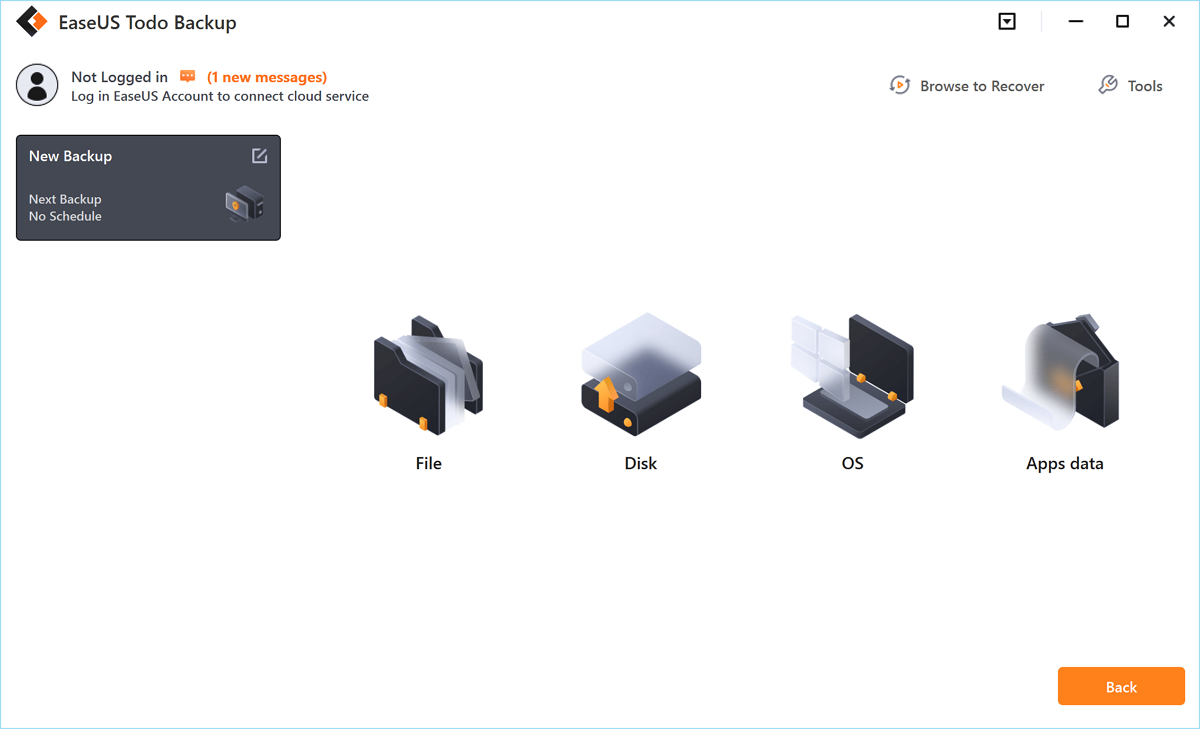 Step 3. EaseUS Todo Backup will automatically select your system partition, you only need to select the backup destination.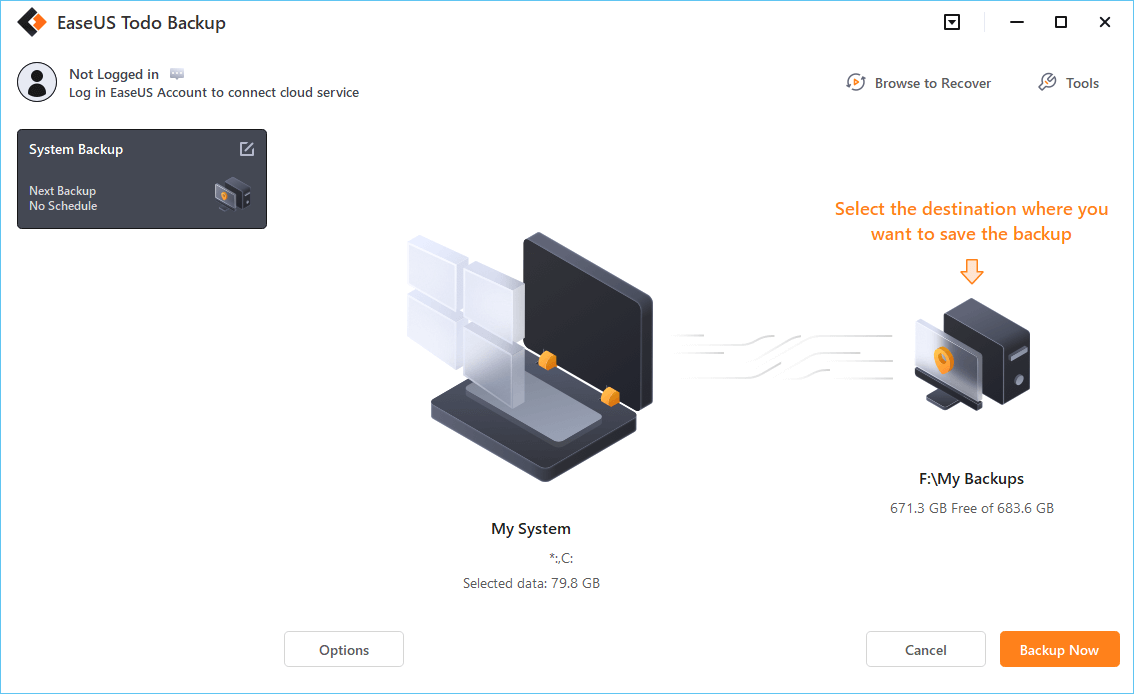 Step 4. Both Local Drive and NAS are available for you to save the backup file.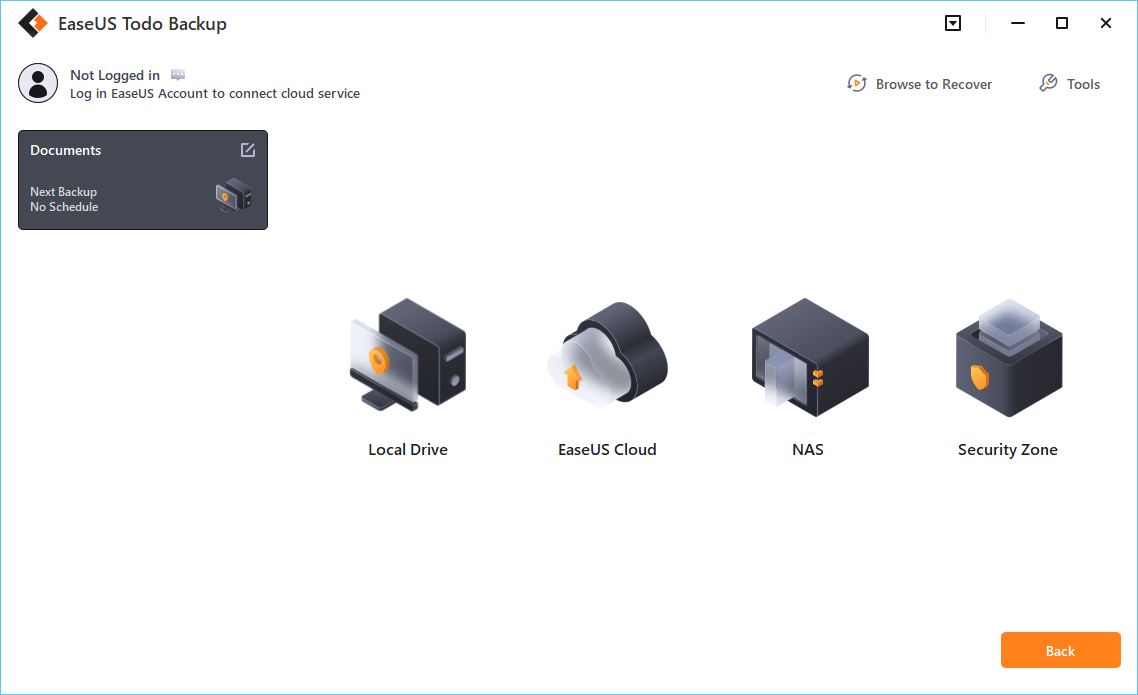 Step 5. After finishing the backup process, you can check the backup status, recover, open, or delete the backup by right-clicking the backup task on the left.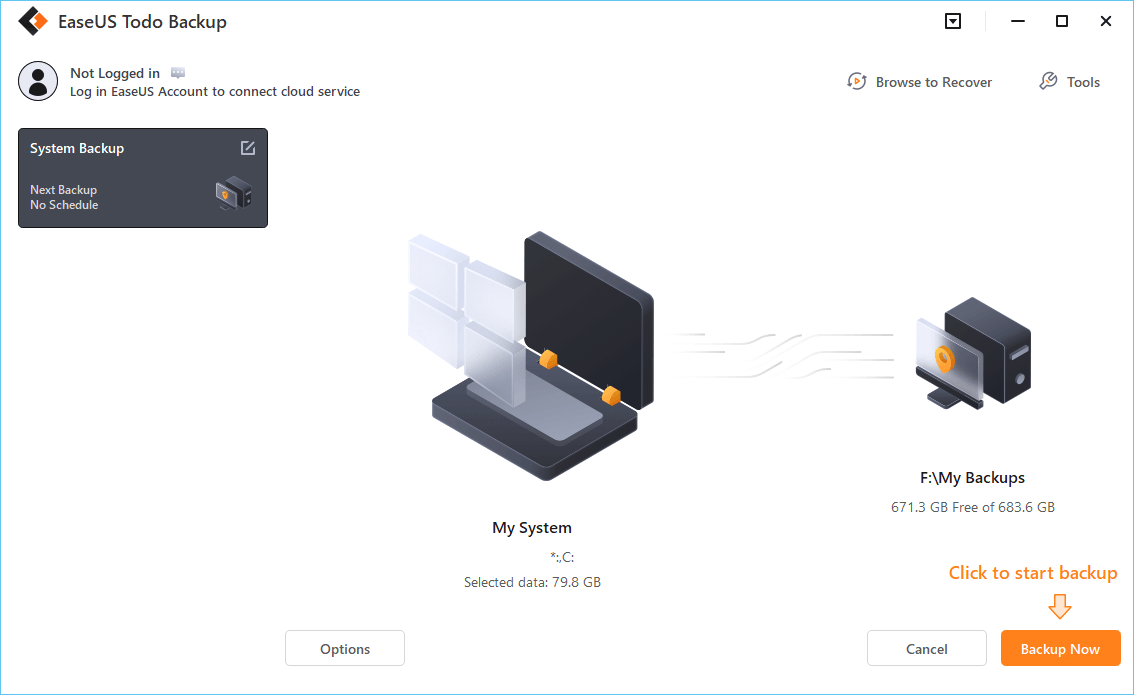 To Wrap Things Up
Is Total AV really free? The answer is no. TotalAV offers a free version; you must buy the paid version to access the feature. But even with the best antivirus, the system is still prone to malware and viruses. So, the best way to protect your data and system is to create a backup with a professional and free tool like EaseUS Todo Backup. The software is excellent for all your backup and restoration needs. You can have a try for it. It will not let you down!
FAQs on Is Total AV Really Free
Here are some of the most frequent FAQs about "Is Total AV really free." If you have similar queries, I hope this will help you.
1. Is Total AV safe?
Yes, it is safe to use and guarantees over 99% protection rate to users in various tests as long as you download it from the official website.
2. How can I use TotalAV for free?
To use Total AV for free, download and install the application. Now, you can run a smart scan for free by logging in with a username and email.
3. Is a free antivirus better than a paid one?
The difference between paid and free antivirus is more features. A free antivirus offers basic protection features, whereas paid ones offer advanced features to provide compact solutions against various threats.
Was this page helpful? Your supoport is truly important to us!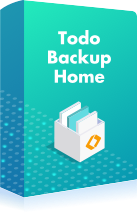 EaseUS Todo Backup
EaseUS Todo Backup is a dependable and professional data backup solution capable of backing up files, folders, drives, APP data and creating a system image. It also makes it easy to clone HDD/SSD, transfer the system to different hardware, and create bootable WinPE bootable disks.
Updated by

"I hope my articles can help solve your technical problems. If you are interested in other articles, you can check the articles at the bottom of this page, and you can also check my Facebook to get additional help."…

Read full bio