When your Windows system fails to start or is damaged, the recovery drive will play an important role. The recovery drive is an external storage device that can restore the system to normal conditions through the data stored in Windows 10/11. It also allows you to easily access many recoveries and troubleshooting tools to recover from some other malfunction.
It is precise because the recovery drive is a safe haven for the system in a sense, which leads many users to want to create recovery drives for their own systems. However, on many forums, some Windows users complained that they spent a lot of time creating recovery drives, which may discourage some unknown users from thinking about creating recovery drives.
So, how long does it take to create a recovery drive? The following content will tell you all information you need.
Creating a Recovery Drive Takes Hours, Is It Normal
This is a question that a user asks in a forum: Is 8 hours to create a recovery USB stick normal?
You can also see various problems like this on many forums. The common point of these problems is that users agree that the process of creating a Windows 10 recovery drive is too long. In order to give you a clearer understanding of the entire creation process, the following are the specific steps to create a recovery drive.
How to Create a Recovery Drive
The easiest way to create a recovery drive is to use Recovery Media Creator. Use this built-in tool of Windows system, follow the specific tutorial below, and you can successfully create a recovery drive.
Step 1. Connect the USB drive to the PC and find the "create a recovery drive" in the search box and click it.
Warning: To avoid insufficient storage space, you need to prepare a storage device with a capacity of at least 16 GB and ensure that it is empty (during data transmission, the original data in the USB will be deleted).
Step 2. Choose "Back up system files to the recovery drive" and click Next.
Step 3. Select your flash drive under the section.
Step 4. Click "Create" to start the creating processing now.
If you try along with the tutorial, you will find that the first three steps take very little time. You can click the "Create" button in one minute. The most time-consuming step in creating a recovery drive is actually the fourth step. During the creation process, many files need to be copied to the recovery drive.
Therefore, it is normal that it takes some time to create a recovery drive. 
What's the Estimated Time to Create a Recovery USB Drive in Windows 10/11
Although it is related to the performance of the computer processor, the entire process of creating a recovery drive takes at least one hour on average. If your computer is not strong, you need to be ready to spend a few hours completing the creation.
Why Is Creating a Recovery Drive So Slow?
The built-in Recovery Media Creator tool in Windows will back up system files by default, which is the main reason for the slow creation of recovery drives. It does not mean the simple process of copying some system file data to USB as it appears. In fact, Recovery Media Creator will use the system you installed as the source file and build a Windows Image file(.wim)containing the source files for reinstalling Windows in the folder named Sources on the USB.
Creating a .wim file in an installed system is a CPU-intensive process. Even with fast processors, it takes a long time. However, the time consumption is not meaningless. Because of the existence of the .wim file, the recovery drive can effectively reinstall Windows and restore the user's computer to its original factory state.
Of course, if you still cannot accept the time consumption of creating a recovery drive after knowing the reason, don't worry. There is a quicker way for you to rebuild your system and prevent risks.
How to Create a Recovery Drive Faster: Use Time-saving Recovery Drive Creator
If you want to complete the creation of recovery drives quickly and effectively, you need to use a third-party tool to help you speed up efficiency and save time, and EaseUS Todo Backup Home is the big league.
EaseUS Todo Backup Home is a reliable tool for creating recovery drives, which can help you complete all the creative processes in more than ten minutes. As an easy-to-use recovery drive creator, it has a simple interface with a stable running speed. It supports incremental backup and can automatically back up files. It supports system backup and the creation of a bootable USB drive. When your system has problems, EaseUS Todo Backup can fully guarantee the stability of the system.
Now, let's check out the detailed tutorial on how to create a recovery drive faster with EaseUS Todo Backup Home.
Step 1. Open EaseUS Todo Backup and choose "Create Backup" on the home page, click "Select backup contents".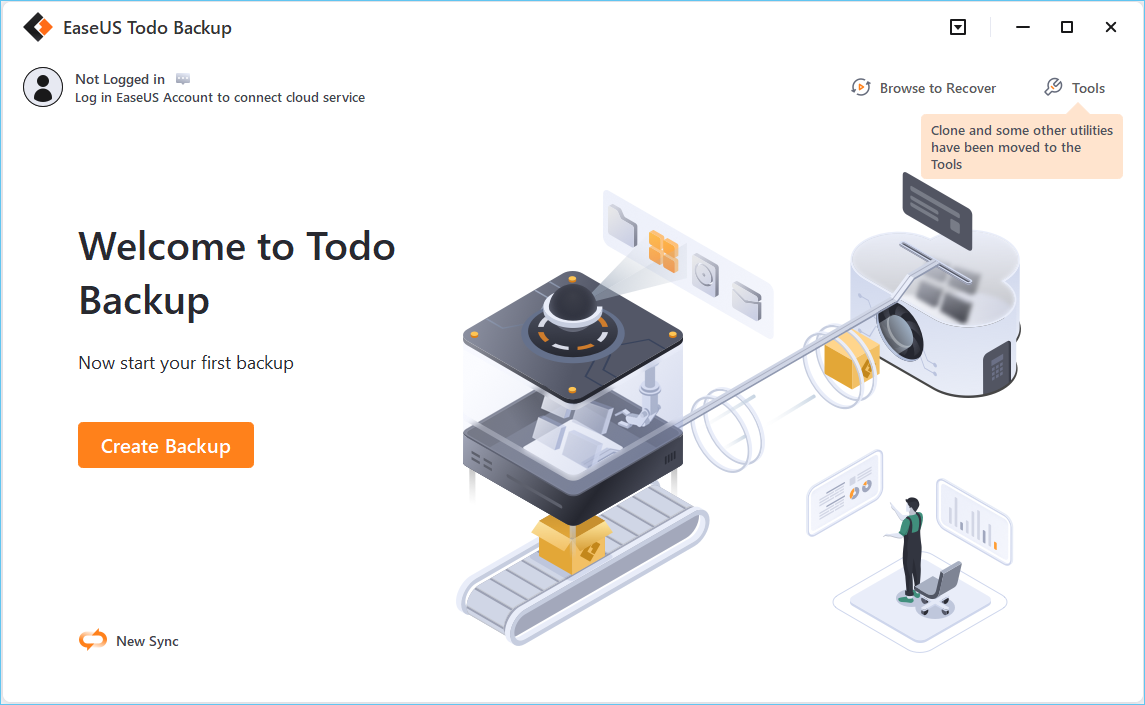 Step 2. As you want to back up your Disk, just click "Disk" to start back up.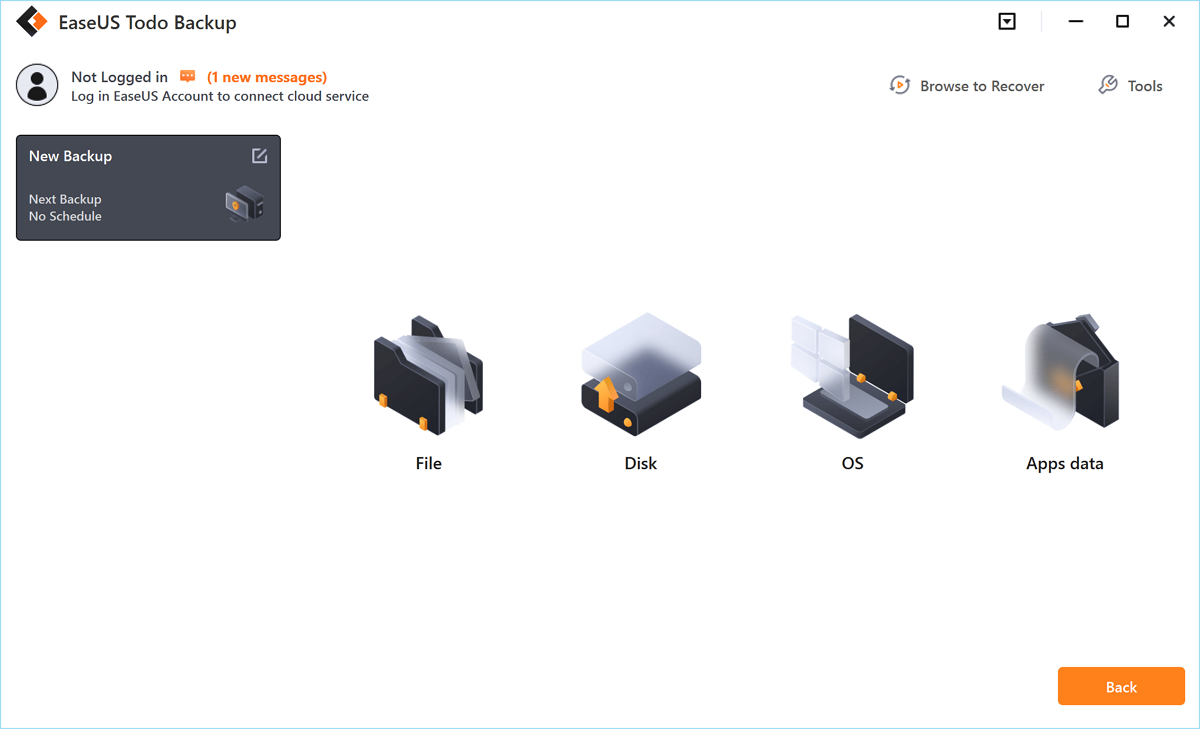 Step 3. EaseUS Todo Backup offers you options. You can choose to back up a whole disk or a certain partition as you need. And then click "OK".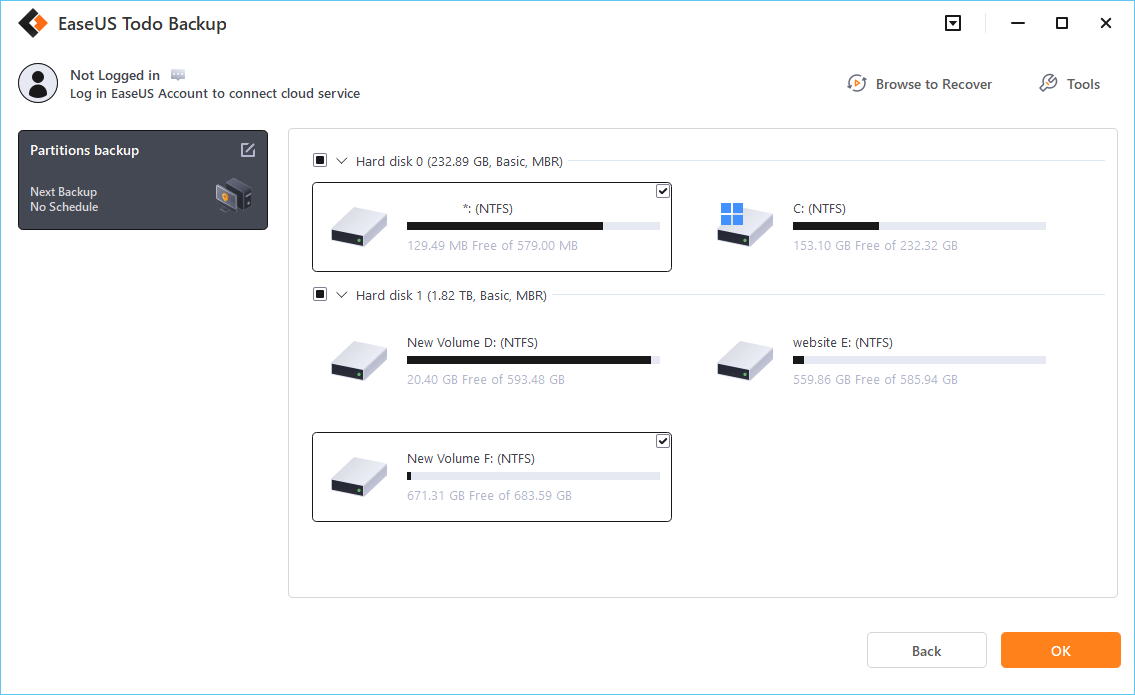 Step 4.  Select the destination where you want to save the backup. You can choose to save the disk to a local drive or to NAS.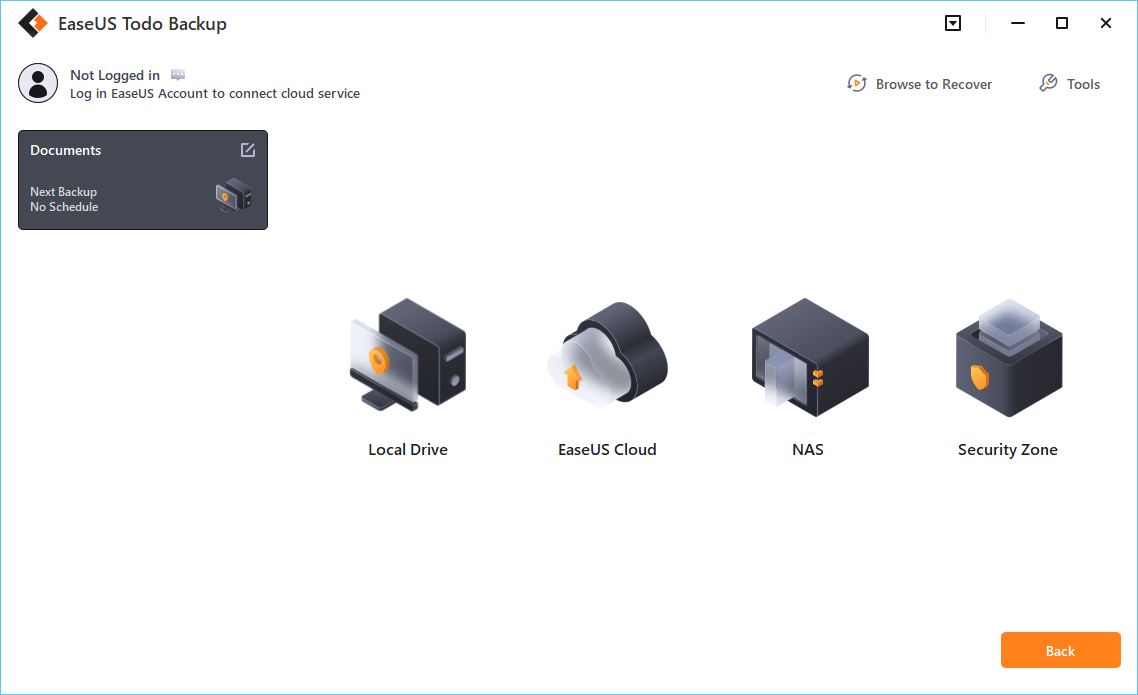 Step 5. Click "Backup Now", after the backup process is completed, you can right-click any one of the tasks to further manage your backup such as recover it, create an incremental backup, etc.
Conclusion
Creating a recovery drive can not only rebuild Windows systems but also restore system data in an emergency. It is one of the important methods to maintain computer stability. But too long a creation time is its disadvantage. If you want to back up the system and don't want to waste too much time, try EaseUS Todo Backup, which can quickly create a recovery drive with great ease.
FAQs
Will a Recovery Drive Reinstall Windows?
Yes, it will. If your computer cannot start, you can connect the recovery drive and use it to enter WinRE(Windows Recovery Environment) to reinstall your system.
Is Recovery Drive Same as Backup?
No, they are not same. The recovery drive will bring a new system to you, while a system backup will restore your computer system to its previous state.

Jean has been writing tech articles since she was graduated from university. She has been part of the EaseUS team for over 5 years. Her special focuses are data recovery, disk partitioning, data space optimization, data backup and Mac OS. By the way, she's an aviation fan!
Taking everything into consideration, we can say that EaseUS Todo Backup Home can offer you a little extra sense of security with a set of advanced tools. The interface provides quick adaptation, every process guiding you all the way through so you don't get stuck or further damage your system rather than keeping it safe.

 Read More

EaseUS Todo Backup Free lets you create backups of your important files or your entire computer through its streamlined interface. Just choose the backup type you'd like to get started, and let the program do the reset.

 Read More

EaseUS includes all the features I expect from backup software like versioning, incremental backups, and scheduling. For more advanced users, EaseUS allows you to install a pre-boot environment onto your hard drive so you can use it to restore files without burning a CD or putting it on an external USB drive.

 Read More

EaseUS Todo Backup
Smart backup tool for your files and entire computer in Windows 10/8/7.
Install Windows on Multiple Computers at Once? No Problem!
Learn how to install Windows 11/10/7 and special programs/software on a batch of computers. Use 10 minutes to do the 10 hours work without making a single mistake!
Get Free Solution!