Can I make a Windows 10 recovery disk for another computer?
"I have an ASUS computer that had Windows 10 on it and after trying to reset it, I can no longer have access to it. The reset didn't work and now my computer won't boot up. The ASUS support told me to use a recovery drive to follow this advice to fix the issue. So, will I be able to make a recovery media on another computer and use it on my ASUS computer? What's the best way to create a Windows 10 recovery drive for another computer?"
Windows 10 computer won't boot issues happen a lot among worldwide users, which makes it necessary and useful to have a recovery drive at hand. So, what's a recovery drive and how does it help? For your information, once you prepared a Windows 10 recovery drive, it lets you boot your dead Windows 10 operating system from it so that you can easily access to a number of Windows 10 troubleshooting and recovery tools to revive a failing system.
It's ideal to have a recovery media before facing a fatal system failure on a computer, however, most of the time, the creation requirement follows behind the boot failure of user' machine. At this moment, we need to find a solution to create a Windows 10 recovery disk on a normal computer and used it for the current dead one!
2 Most Applied Ways to Create a Recovery Disk for Windows 10
You are able to create a Windows 10 recovery drive for another computer in 2 ways, including using the create a recovery drive feature in Windows 10 or creating a portable Windows 10 USB drive with the help of the best bootable USB hard drive creation tool.
 Important

A USB flash drive with a 4GB capacity of higher is demanded by both methods.
A healthy computer running Windows 10 operating system.
No.1 How to create a recovery drive in Windows 10
This is a manual tutorial for you to create a Windows 10 recovery disk and please click solution here if you're given the error message "We can't create the recovery drive" in Windows 10.
Step 1. Insert your USB flash drive with ample free space on it to the computer.
Step 2. Search Create a recovery drive in the search box. Click the option and open it.
Step 3. Check the box "Back up system files to the recovery drive" and click Next.
Step 4. Wait until the wizard prepares to copy files to your flash drive.
Step 5. Select your USB flash drive and click Next.
Step 6. Confirm the warning message that "everything on the drive will be deleted. If you have any personal files on this drive, make sure you've backed up the files" and click Create.
Step 7. When the final message "The recovery drive is ready" appears, click Finish.
No.2 How to create a portable Windows 10 recovery drive with EaseUS Todo Backup
Instead, the creation of a Windows 10 recovery drive will be more automated with the help of the best USB bootable software. EaseUS Todo Backup comes with a unique feature that allows users to create a portable Windows USB drive for an immediate system recovery whenever users run trouble in starting a computer.
Simply download the best Windows backup software and follow the 3-step guide to create your portable Windows 10 USB flash drive for another computer.
1. Prepare a big enough USB drive
To create a portable USB drive for Windows OS, you should first prepare a big enough USB hard drive (with at least 100Gb or even more available free space).
2. Clear the USB drive
If you have saved data on the USB flash drive, move data and clear it.
3. Create a portable USB with Windows bootable from it
Click "System Clone" on the left pane and select the USB flash drive as the target disk.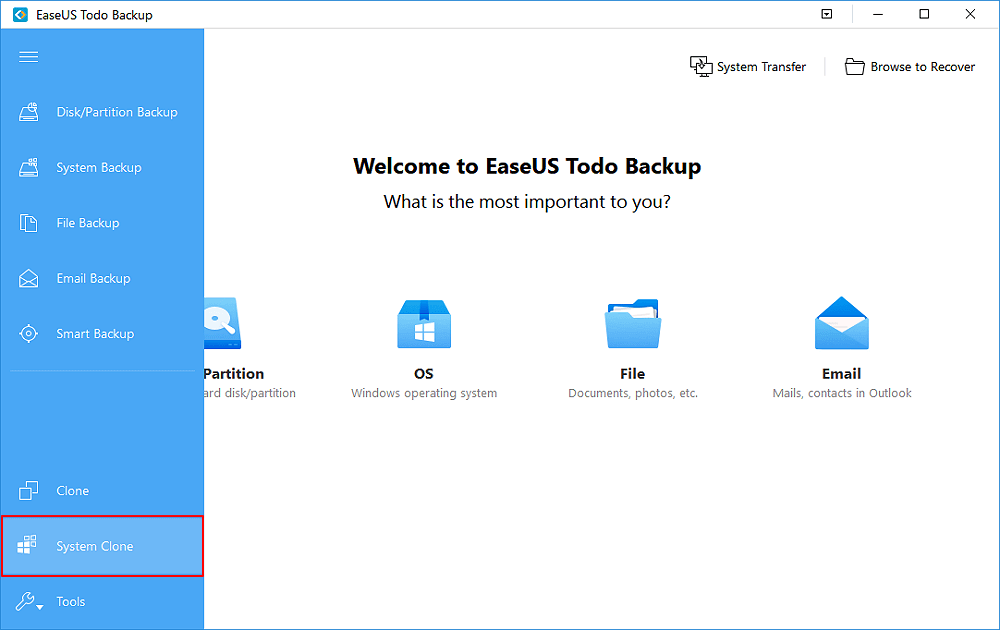 Select Create a portable Windows USB Drive in Advanced options, click OK to save the changes.
Click Proceed to start creating a portable USB flash drive so to making your Windows OS bootable on the drive now.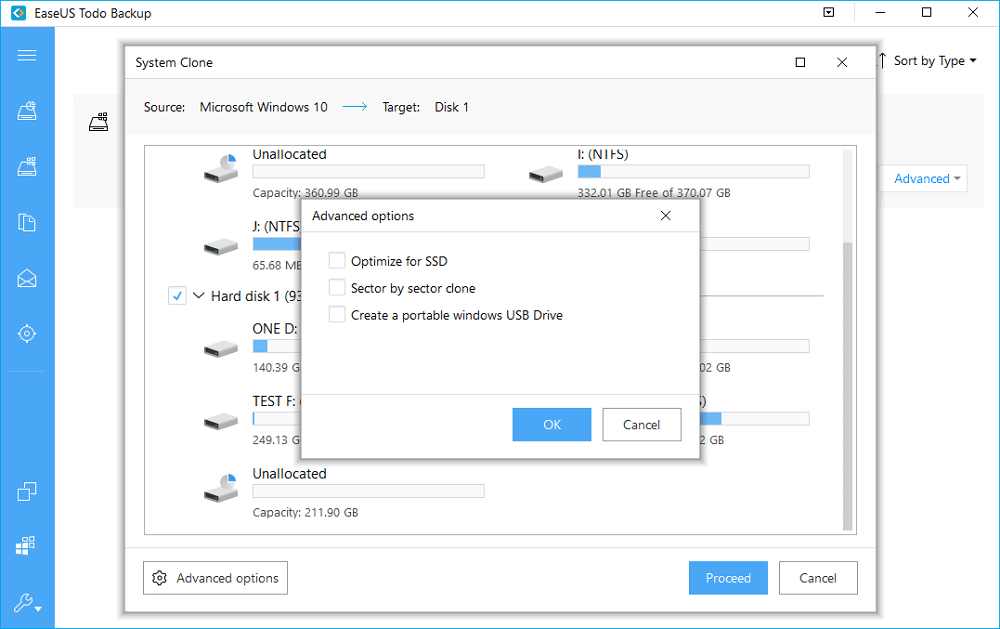 4. Boot Windows from the portable USB drive
Connect your portable USB with Windows OS to your PC or a new computer.
Restart the computer and set PC to boot from portable USB by changing the boot order in BIOS.
Save changes and you'll see your system booting up from the USB flash drive.
After some time, you should make your USB flash drive bootable on any computer that has start-up issues.