Looking for tools to help you repair Windows 7? Let's help you find out the best ones. Windows 7 was a near-perfect operating system by Microsoft, which was and is still used by millions of people.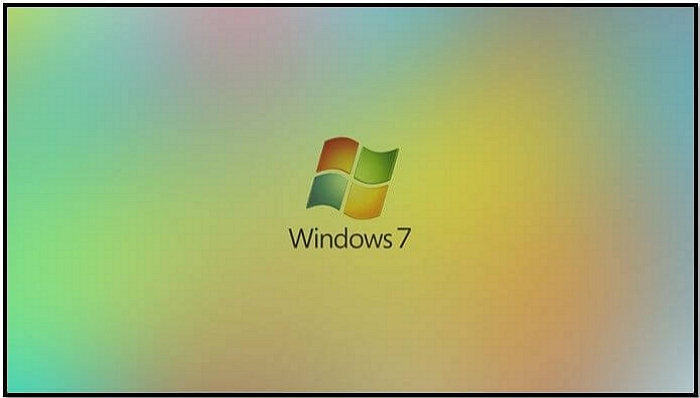 While the driver support and lack of backward compatibility in recent drives are getting in the way, many people still use Windows 7. That's one of the reasons a lot of people run into Windows 7 startup issues. That's why they are looking for Windows 7 repair tools in 2022. Today, we'll help you explore the best of them and why you should use each of them. But before that, let's analyze a few key things.
What Is Windows 7 Repair Tool/Disc
Windows 7 was released almost 13 years ago, in October of 2009. It quickly swept the technology landscape, as it was a viable successor to an underwhelming Windows Vista. It fixed all the issues from its previous version, but some were fixed in later updates.
However, now it's been over a decade since its release, and it's more prone to startup issues, errors, BSOD (blue screen of death), driver issues, hardware compatibility, etc. So, these issues often require users to use third-party programs to solve them.
Once such thing is built within the Windows, otherwise known as Windows Recovery tools. These options entail:
System Repair
Windows Repair by Bleeping Computers (All In One)
OutByte PC Repair
However, this doesn't often work, and the problem persists for many users. This article will explore the best third-party tools for Windows 7 repair, optimization, and backups. So, let's keep digging.
Top 6 Best Windows 7 Repair Tools in 2022
This section is the one where you'll find repairing and error-fixing tools. Each one of the tools is picked because of a reason. And at the end of each explanation, you'll find the "best for" section. This will point out why exactly you need each or one of these tools. So, let's Restoring:
1. Restoro Advanced System ReRestored Scan
Restoro Advanced System repair is critical one of the key tools available today for Windows repair. This outstanding tool allows you to fix your Windows 7-related issues quite conveniently. That's why it's on the top of this list, as it helps you fix any sort of Windows issue.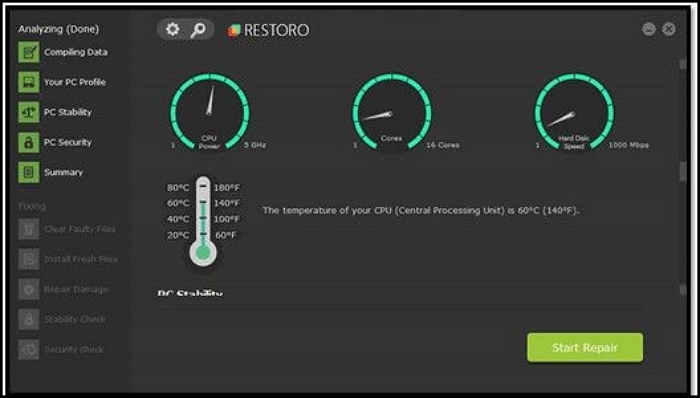 Besides Windows repair, the tool offers other remarkable options, like optimization, temperature monitoring, finding unwanted files, etc. These factors make it a viable addition to any mainly. Particularly if you run into issues like:
Windows 7 not working or is unable to start up;
The system is not performing 100%;
Files or hardware-related issues that might cause the system to slow down;
Tackling malware or virus-related issues;
Analyzing overall PC stability.
Therefore, these factors make it an ideal companion for any Windows 7 user to as as it can help you fix various Windows 7-related issues and problems.
Main Features:
Analyze Windows issues
Find hardware problems
Monitor hardware's health and temperatures
PC security against malware
Junk file cleaning
Fresh installation
Clearing faulty files
Supported Windows:
Best For:
Windows repair and fixing startup issues
Temperature and hardware monitoring
Protection against malware
2. Windows 7 Built-In Repair Tool
Windows 7 has an array of in-built recovery options - Windows 7 Startup Repair. These options can be accessed once you press F8 after your Windows starts. Or, simply press Shift when pressing the Shutdown button to turn your computer off.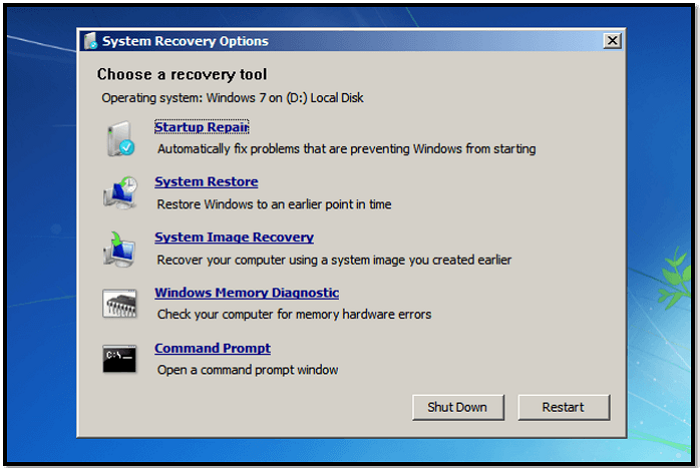 This recovery tool can help you with:
Repair any startup issues
Fix any errors that might cause Windows to work slowly
Image recovery for thorough Windows reinstallation without losing data or files
These factors make the built-in options in Windows
Main Features:
Windows Startup Repair
System Restore
Windows Memory Diagnostic
Supported Windows:
Best For:
Recovering system to an earlier restore point
Fixing startup issues
Diagnosing hardware issues (memory problems)
3. Windows Repair by Bleeping Computers (All In One)
Windows Repair by Bleeping Computer is yet another stellar option to help you fix startup issues or tweak your computer if it has unwanted issues. The tool is ideal for restoring your Windows to its ideal performance.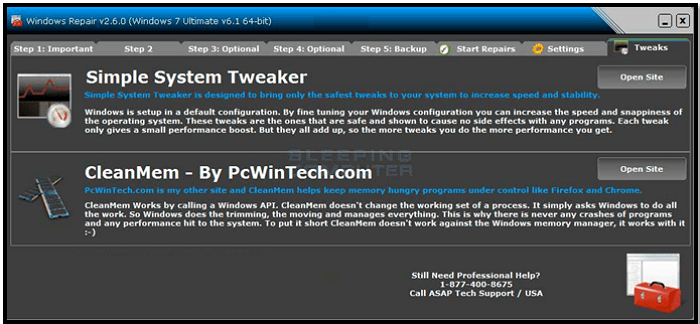 Therefore, it can help you reset things like registry, files, system files, WMI, Windows Firewall, Windows startup, etc. In other words, it helps with everything that might cause your computer to slow down or not work properly.
Main Features:
Reset various system files
Fix startup issues
Tweak for better performance
Supported Windows:
Best For:
Fixing slow Windows 7 PCs
Tweaking registry
Restoring system files
4. OutByte PC Repair
OutByte PC repair is yet another stellar tool that could help you address issues with your Windows 7 computer. Offering support for various operating systems, including Mac, is an ideal utility for performance optimization and startup repair.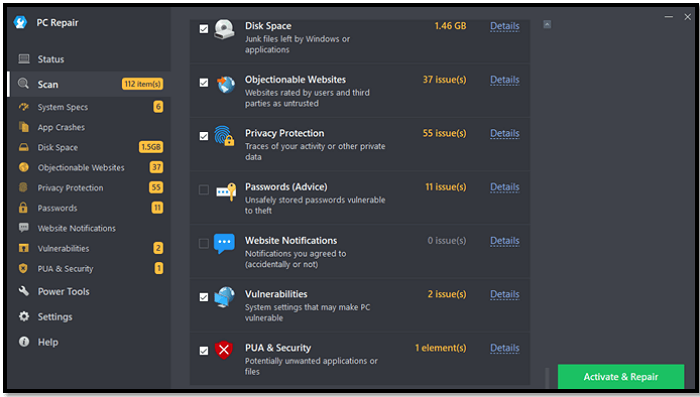 The tool offers a thorough scan of your computer for issues. So, if your Windows 7 isn't working properly, a simple scan with this tool will help you fix any unwanted issues with it. Besides that, it's ideal for:
Freeing disk space
Optimizing performance
Banning objectionable websites
Privacy protection
These factors make it not only ideal for security but also for fixing any sort of issue.
Main Features:
System monitoring and fixes
Performance optimization
Disk space protection and cleanup
Vulnerability finder
Realtime speed booster
Smart file (junk files) removal
Supported Windows:
Windows 7, 8, 10, 11, and macOS
Best For:
Repairing Windows 7 issues
Privacy protection
System optimization
5. Tweaking's Windows Repair
Tweaking's Windows repair is an old-school program offering thorough protection repairing services. This tool is another viable option to help you address any Windows 7 issues. However, the tool's abilities do not just end there.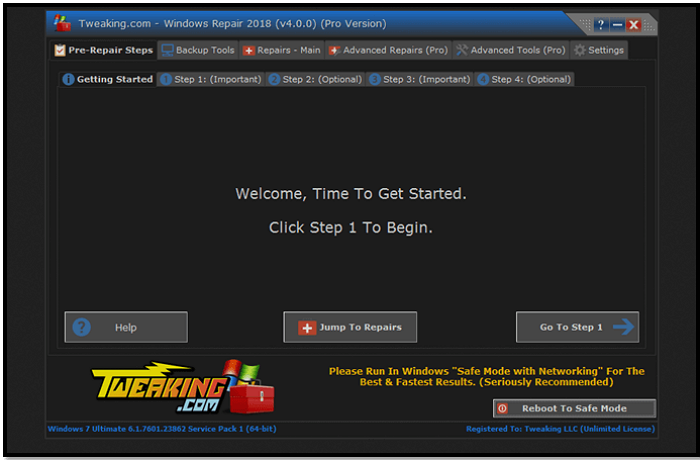 The tool has an older-looking, albeit an extensive UI, which is chockfull of remarkable options, for instance:
Pre-repair steps ensure thorough diagnoses;
Main repairs churn out key problems to fix;
Reboot to safe mode for advanced repairing;
The advanced repair offers progressive restoring options;
Backup tools offer to back up the system and main files.
These factors make it a total package for system repair and system file backup.
Main Features:
Windows issues repairing
Memory wipe
Driver cleaner
Registry cleaner
Supported Windows:
Windows 2000, XP, Vista, 7, 8, 10, 11
Best For:
Repairing Windows issues
Fixing driver problems
Cleaning unwanted files
6. EaseUS Todo Backup Home
EaseUS Todo Backup Home is an ideal tool for computer users. It allows you to secure your computer by saving up your important files. Besides helping you create a dependable backup, the feature you should look forward to the most is its security zone.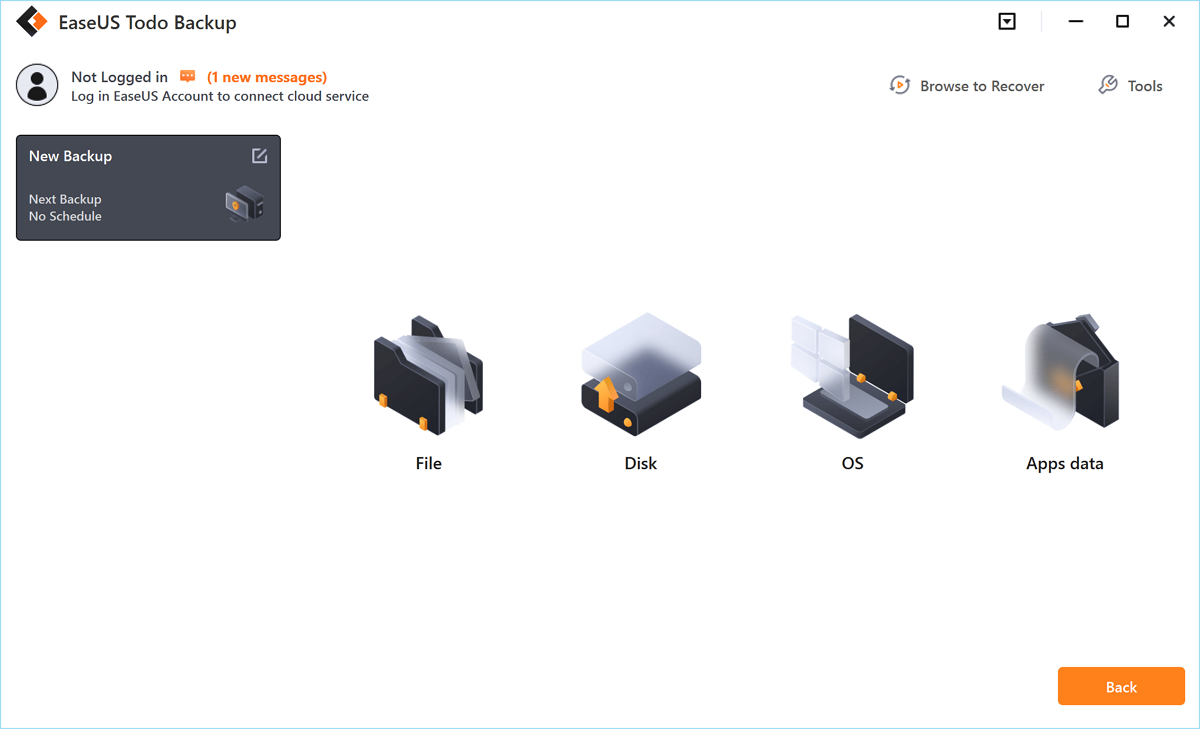 This mode allows you to secure your files in that zone in case of a virus attack or Windows 7 failure. Besides that, you can create Windows 7 system images in case you need a quick repair.
But, here's what you should do with it:
This allows you to fix any problems related to your Windows quickly and conveniently. This also makes it a remarkable tool for any computer user today.
Main Features:
Security zone to protect important data
Complete backup and restore solutions
Clone the Windows image
Free 250GB cloud storage
Supported Windows:
Best For:
Creating backups
Creating WinPE USBs
Securing important data
How to Repair Windows 7 with the Built-in Repair Tool
Another alternative you have is to use Windows 7 startup repair. You'd need a bootable USB or a bootable Windows 7 DVD. So, once you have either of those two, boot from it and follow these steps:
Step 1. Select languages and keyboard settings
Step 2. Click on Repair your computer on the "Install Now" screen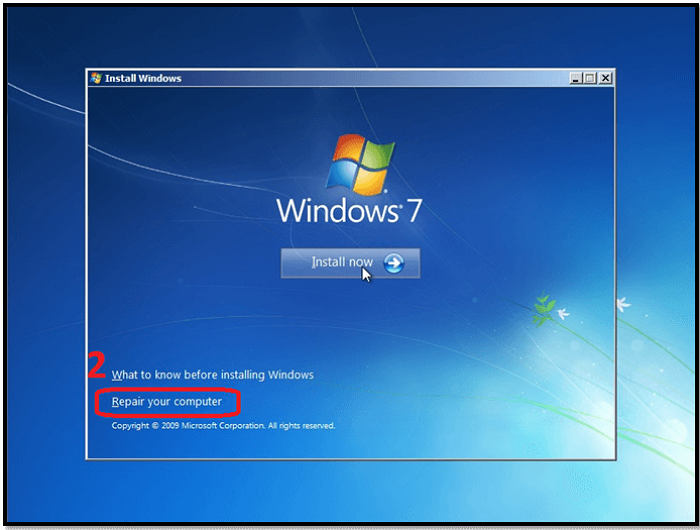 Step 3. Let the setup recovery options locate backup on your Windows 7 PC
Step 4. Pick a recovery tool - click on Startup Repair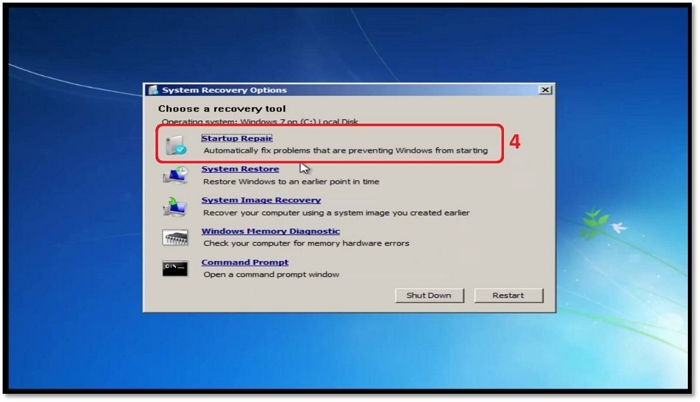 Step 5. Let it diagnose your PC - Searching for problems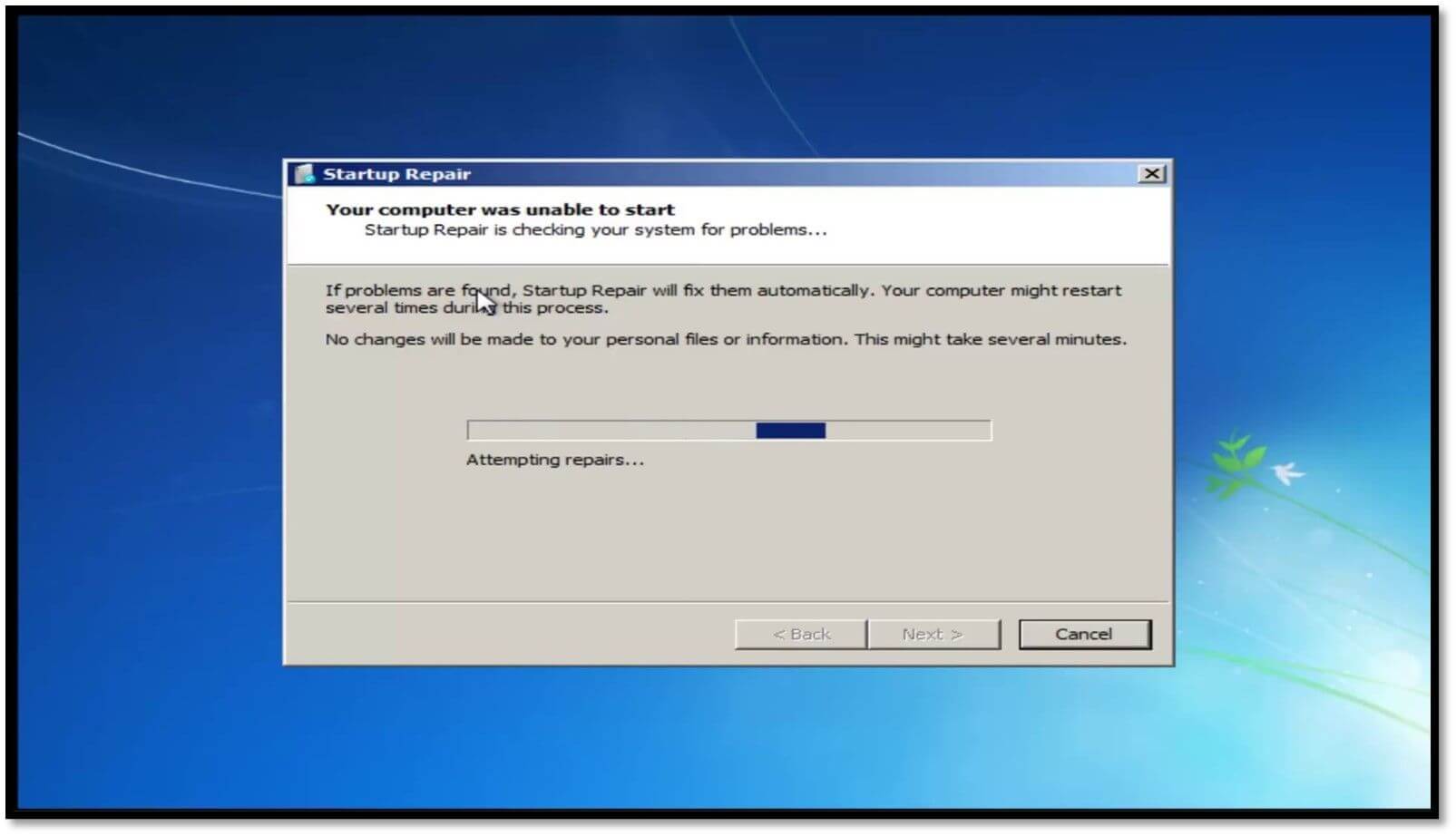 Step 6. Wait for it to finish – Attempting repairs
Step 7. Choose Finish to restart Windows 7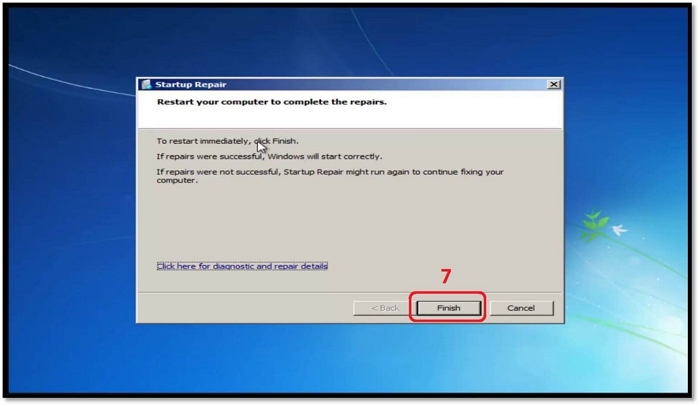 This will restart your computer straight onto the desktop. So, any errors that might have prevented Windows 7 from starting up will be resolved now.
Conclusion
These are the five best options for you to repair your Windows 7 and issues within it. These tools can help you recover or repair your Windows 7 PC. However, we recommend using EaseUS Todo Backup to ensure thorough restoration in case of system failure.
Windows 7 Repair Tool FAQs
If you have more questions, then our FAQs section will address them:
1. Is there a Windows 7 repair tool?
Yes, there are many. In this article, we picked five of them, each of which can help you with various aspects of Windows 7 repair or recovery. So, use the one that corresponds the most with your trouble.
2. How do I repair a corrupt Windows 7?
As mentioned above, you can use the built-in option available in Windows 7.
Select languages and keyboard settings
Click on Repair your computer on the "Install Now" screen
Let the setup recovery options locate backup on your Windows 7 PC...
3. Can I download the Windows 7 repair disk?
Depends on what you're trying to do. If you want to repair your Windows 7, you can simply press Shift when your PC is restarting. Or, when your PC power-ups, press F8 right after the BIOS splash screen. This will help you into Windows 7 repair options like this:
4. Which are the best Windows repair tools?
All of the tools mentioned above have their merits. However, EaseUS Todo Backup Home stands out because it helps you restore your files after placing them in a secure backup. Moreover, it offers 250GB of cloud storage to help secure your data in case of a Windows 7 failure.
Was this page helpful? Your supoport is truly important to us!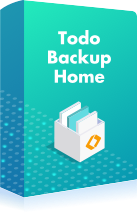 EaseUS Todo Backup
EaseUS Todo Backup is a dependable and professional data backup solution capable of backing up files, folders, drives, APP data and creating a system image. It also makes it easy to clone HDD/SSD, transfer the system to different hardware, and create bootable WinPE bootable disks.
Updated by

Daisy is the Senior editor of the writing team for EaseUS. She has been working in EaseUS for over ten years, starting from a technical writer to a team leader of the content group. As a professional author for over 10 years, she writes a lot to help people overcome their tech troubles.…

Read full bio

Written by

Brithny is a technology enthusiast, aiming to make readers' tech lives easy and enjoyable. She loves exploring new technologies and writing technical how-to tips. In her spare time, she loves sharing things about her favorite singer - Taylor Swift on her Facebook or Twitter.…

Read full bio