Background
What are you going to do if your computer runs into problems? You don't need to worry about this situation if you have already backed up the windows 10 recovery drive. The recovery image is used to help you refresh or reset your computer. But you need such a tool - Recovery Media Creator, to assist you to create a USB recovery drive. Whether a casual user or a professional developer, you need to know about this tool because it can help you at significant moments. 
What Are Recovery Media Creator And A Recovery Drive ?
Recovery Media Creator is a built-in tool in the Windows system. It is used to create a recovery drive, which helps you troubleshoot and fix problems such as hardware failure or system corruption. Moreover, it can reinstall the Windows system even if your computer won't start. 
What Is A Recovery Drive?
A recovery drive is used to store the copy of your Windows 10/11 system and data on an external source, like a DVD or USB drive. Generally speaking, we use USB drives a lot. So the method of this article is also about the USB recovery drive. 
Warning:
Some users may be concerned about the lack of space for Windows 10 booting USB drives. To avoid this situation, you need to get a flash drive with enough capacity at least 16GB of storage space when you create the boot disk. In addition, you'd better try to make sure it is empty because data in the USB drive will be deleted in the process of copying a large number of files from your PC.
How to Create A Recovery Drive with Recovery Media Creator
When your PC goes wrong, you can restore your computer to a previous status that works normally. Just follow the steps to make sure you can create a recovery drive with Recovery Media Creator. 
Step1. Connect the USB drive to your PC
Step2. In Windows 10, search "create a recovery drive" in the search box and click open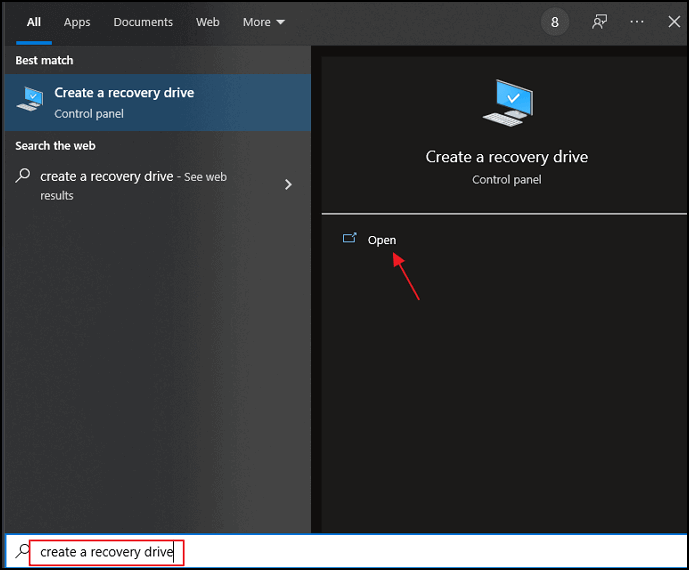 If you can't achieve through this way, you can search" Recovery" in the control panel and choose "create a recovery drive"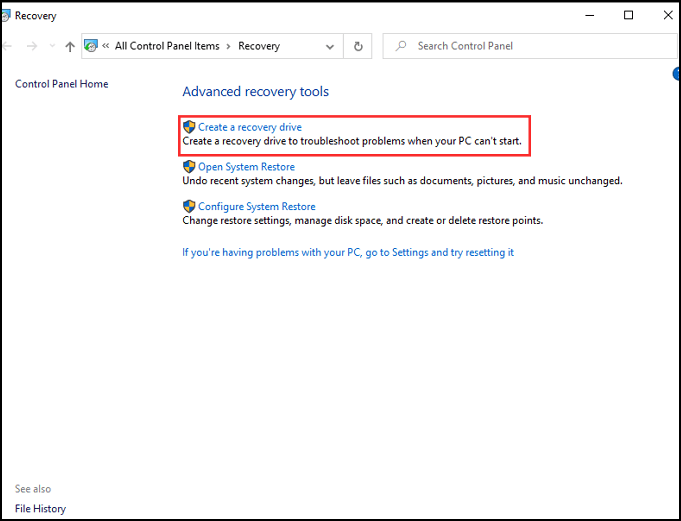 Step3. Tick the "Back up system files to the recovery drive" and go next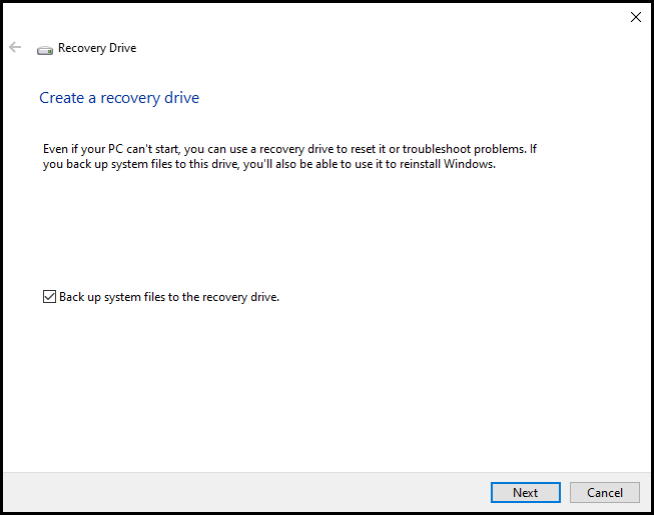 Step4. Select the USB drive you have connected and click next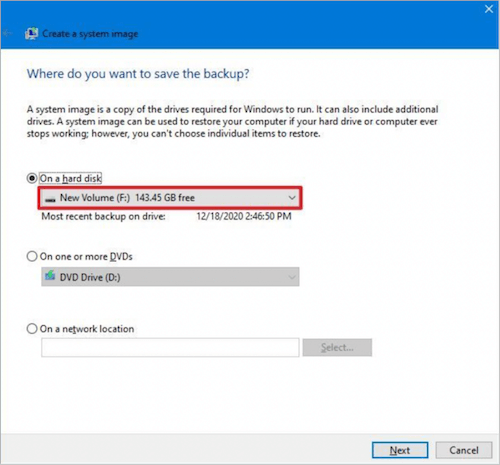 Step5. Click "create" to start.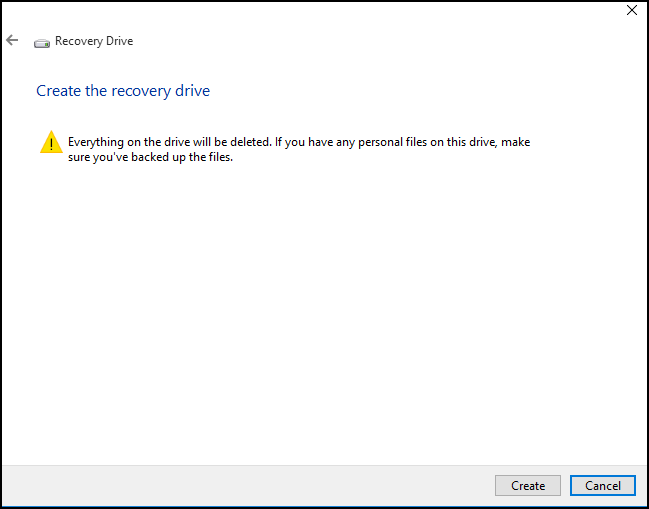 Note: You will be told that the contents of the USB drive will be deleted, so please make sure that there is no crucial data in the USB drive again.
This is now your Windows 10 recovery drive, and you'll need it if you have to refresh or reset your PC. To put it in a safe place and don't use it to store other files or data.