Choosing the best backup software is not an easy task, you should not only consider the backup quality but also take the interface and the convenience of restoring a backup file into account. More importantly, how much money you're going to spend is also a crucial factor. Here in this article, we will help you to make a better decision. We choose 8 of the most popular backup software in the market and list each of their features, pros, and cons. Keep reading and see which one will be your final choice.
#1. File History of Windows - Safe Choice
File History is a free built-in backup feature of Windows system since Windows 8. It's simple, doesn't have too many additional functions, but could satisfy your basic backup and restore demand. As its name suggests, File History concentrates more on files and folders backup, not on system backup. So if you prefer to use File History as the backup tool, you'd better prepare an external hard drive, in case you can't boot your computer when an OS crash happens.
Pros
Cons

1. Completely free

2. Easy operations, no advanced knowledge requires

3. Functions can cover daily backup demands

1. No advanced backup option like incremental backup or differential backup

2. Only backs up the Documents, Music, Pictures, Videos, and Desktop folders and the OneDrive files available offline on your PC by default
#2. EaseUS Todo Backup - Powerful Backup & Clone Software
EaseUS Todo Backup is the third-party backup and restore software. It has kept a perfect balance between automatic and manual control. Backup and restore with EaseUS Todo Backup is completely free. Unlike File History, you can not only back up files and folders with EaseUS Todo Backup but also can back up disk, OS, and Emails. You can also customize the backup settings. For example, encrypt your backup with passwords, set a scheduled backup time, and send you a notification when the backup is finished, etc.
With the paid version, you can enjoy the EaseUS Todo Backup clone features. Such as clone HDD to a smaller SSD or clone OS to a new SSD. With the paid version, you can also make a Smart Backup. It means to create an intelligent schedule to monitor specified files or folders every half an hour, and generate a new backup image provided any changes are made within 30 mins. Apart from the features mentioned above, you can explorer more about EaseUS Todo Backup.
Pros
Cons

1. Free backup and restore

2. User-friendly interface

3. Supports back up files, disks, OS, Emails

4. Abundant backup options

5. Enable clone disk/partition and system

1. Some features are paywalled
#3. Macrium Reflect - Great Backup Software for Windows
Just like Windows' File History, Macrium Reflect is also a free backup tool. It provides both commercial and home editions. You can choose the proper version according to your need. The interface of Macrium Reflect is very similar to the Windows File Explorer page, but it is still a bit difficult for users to understand how to use it and whether there are any additional features.
With Macrium Reflect, you can back up and clone disks for free. If you want to back up files or folders, you need to pay for the premium version. On the toolbar, Macrium Reflect has provided you with options of creating bootable rescue media, changing backup settings, backing up Emails, etc.
Pros
Cons

1. Free back up and clone disks

2. Supports encrypt backup files

3. Allows users to manage VBScript, Powershell, and MS-DOS Batch files

1. Complex user interface

2. Files backup is paid function

3. Some features require advanced knowledge
#4. Paragon Backup & Recovery
Paragon Backup & Recovery has three core features, backup schedule, disk space management, and version control. Although it has mentioned disk space management, it still concentrates more on data backup. 
Compare with Macrium Reflect, the UI of Paragon Backup & Recovery is clearer and simpler. You can find the "create backup" button at the very first sight. Then the on-screen guide would lead you to make a backup. One great point of Paragon Backup & Recovery is it integrates the backup schedule and password encryption option into the same page, so users could decide whether to make a scheduled backup or to protect the backup file at once.
Pros
Cons

1. Free backup and recovery features

2. The interface is simple and user-friendly

3. Clear guidance process

4. Enable users to back up one single file

1. The installation package is a bit large

2. All disk management-related functions are paid functions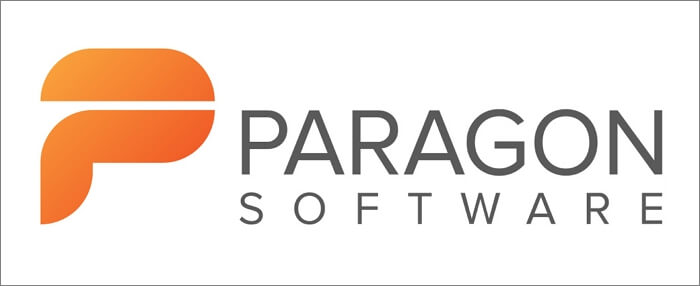 #5. Cobian Backup
When testing Cobian Backup 11, it's taking me a while to figure out how to start a task. To be honest, if you are new to data backup and want to find an easy and convenient tool, Cobian Backup might not be your best choice.
Cobian Backup actually covers most of the backup features, like scheduled backup, encrypting the backup, and compressing backup. It gives you the option to back up files only or folders only, add the files or folders you want to backup, and add the backup destination, then you're all done. But again, you need to spend some time exploring this software.
Pros
Cons

1. Completely free backup software

2. Highly customizable

1. The user interface is not friendly

2. No additional clone features

3. The operating instructions are not clear

#6. Acronis True Image
Properly speaking, Acronis True Image is not a free backup tool, but it has entered the data backup industry for over 15 years and is trusted by millions of users around the world. This software covers both the data backup and disk cloning functions. What's more, Acronis Ture Image is famous for its cloud storage service. It provides users with cloud storage plans so that users could back up files to the cloud and access their files anywhere they want.
Pros
Cons

1. Trusted industry leader

2. Has its own cloud service

3. Cooperate with many hard drive manufacturers

1. No free backup function

2. Very expensive

3. Poor web and mobile experience
#7. O&O Disk Image
As its name suggests, O&O Disk Image allows users to back up the computer disks as well as files. One great point of O&O Disk Image is that it lists all its core features on the opening tab, so if you are a new user, you can get to know this software as soon as possible.
The UI of O&O Disk Image is very similar to the Windows File Explorer page, too. You can click the tab on the top to enter the different feature pages. Another feature that makes O&O Disk Image stand out is it provides additional tools to check image information, mount/unmount drives, and merge image files, etc. If you have such demands, O&O Disk Image is a good choice.
Pros
Cons

1. Additional image and disk management features

2. Simple user interface

1. No free version

2. No scheduled backup option

3. Unable to automatically delete old backup files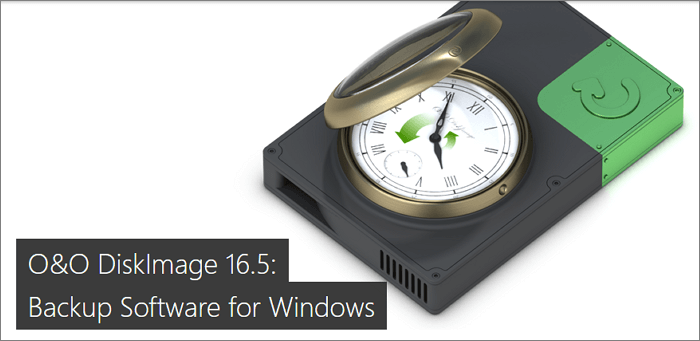 #8. FBackup
FBackup is designed by a Romanian company called SOFTLAND, and it is aimed at individual customers to help them back up their data for free. FBackup picks a light and lively orange as its main color. With a simple enough interface, FBackup also has a detailed guide to lead users to use and explore the software. It helps users to create a backup from the four most important aspects - Where (backup storage destination), What (the backup content), How (the type of backup, a full backup or a mirror backup), and When (automatically backed up specific content or not).
Pros
Cons

1. Completely free backup for personal/commercial users

2. Has a clear operation guide

1. Lack of features in free version

2. No encryption, FTP backups, email notifications, and incremental backups

Conclusion
All in all, if you don't want paid features like disk cloning or more advanced smart backup, then EaseUS Todo Backup, File History, Paragon Backup & Recovery, and FBackup are good choices. Because they are powerful enough and have a simple and clear user interface, and if you paid some money, you can enjoy more features such as clone OS to the new hard drive.
Macrium Reflect and Cobian Backup are also free backup software, but to be honest, you need to spend more time studying how to use them. Acronis True Image and O&O Disk Image do not have a free version. But they have their own highlights, too. Acronis True Image is proud of its powerful technical strength, and O&O Disk Image added ingenuity on disk and image file management.
These are all 8 backup software we'd like to introduce. Choose the one that suits you most, and start to back up and protect your data now!
Daisy is the Senior editor of the writing team for EaseUS. She has been working in EaseUS for over ten years, starting from a technical writer to a team leader of the content group. As a professional author for over 10 years, she writes a lot to help people overcome their tech troubles.
Written by Gemma
Gemma is member of EaseUS team and has been committed to creating valuable content in fields about file recovery, partition management, and data backup etc for many years. She loves to help users solve various types of computer related issues.