PAGE CONTENT:
As the last game of the FIFA football simulation game series, FIFA 23 announces the end of this era. As far as gameplay is concerned, FIFA 23's game-playing modes are plentiful and excellent. Developers have made good adjustments to player data in the latest series, which has greatly improved the rhythm of the whole game.
But as a large game, the FIFA series has its own conspicuous problems. Old players hope that FIFA 23 can solve these problems, but unfortunately, FIFA 23 still can not provide players with a more comfortable game experience.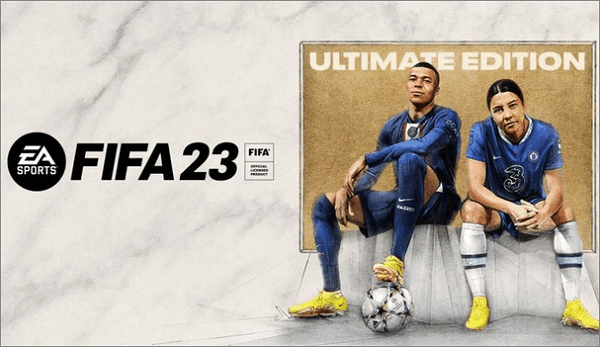 With the process of the World Cup Qatar 2022, FIFA 23 has attracted a large number of new players to start their careers. However, the problem that the FIFA 23 career mode not saving is frustrating. But don't worry. This article will tell you how to save FIFA 23 career mode and provide you with additional ways to back up the game saves.
Here are some posts you may be interested in:
Solutions to Save FIFA 23 Career Mode on PC/PS/Xbox
You can save the game of FIFA 23 career mode automatically or manually. Both methods apply to PC, PS4/5, Xbox One, and Xbox Series X/S.
Auto Save
No matter the game platform, like Steam on the PC or game consoles such as PS and Xbox, they all provide the automatic saving function. However, due to some existing bugs, automatic saving is sometimes unreliable. We recommend manually saving the FIFA 23 career mode before ending the game.
Manual Save
For PS4
You should press the Square button, navigate to the list of career mode saves you've had, and save a new game process here.
For PS5
Unlike PS4, there's no shortcut key for PS5 to open the manual save page. You should choose the CUSTOMISE option and save the FIFA 23 career mode.
For Xbox one or Xbox Series X/S
Press the X button, and navigate to the manual save page
For PC
Click HOME> CUSTOMISE> PROFILE>SAVE FIFA 23 PROFILE
If you save the game according to the above operations but find that FIFA 23 career mode saves disappeared, you should read the content below.
Why is FIFA 23 Career Mode Not Saving
Many FIFA players will feed back the same question on various forums: Why can't FIFA 23 career mode be saved? 
When these players open the game and want to continue it from the last time they finished playing, they will be surprised to find that they cannot find or load the previous saves. This not only means that players may have to build a new career but also that all their previous efforts have been wasted.
FIFA 23 Career Mode Not Working
The most likely failure of game-saving is FIFA 23 career mode not working. To prevent such a nightmare, you can restart the device and game, check for updates and the internet connection, change the calendar date, clear game cache data on PS or Xbox, verify the integrity of the game files on PC, and so on.
FIFA 23 Career Mode Personal Settings 1 Error
The error of FIFA 23 career mode personal setting 1 will also result in your failure to access the game successfully. 
When your screen displays an error message about personal setting 1, if you ignore this problem and choose to continue playing, your game progress will not be saved. To fix this problem, you need to restart the game immediately, confirm the network situation, and allow the game in your antivirus software
The above two situations will lead to FIFA 23 care mode not saving, and we also provide you with the corresponding repair plan. 
Way to Backup FIFA 23 Career Mode
To prevent sudden data disasters when you are unprepared, we suggest setting a scheduled backup plan for FIFA 23 career mode saves. And EaseUS Todo Backup Home will be the best helper.
For game players, EaseUS Todo Backup Home is the best PC game saves backup software. It can make a unique FIFA 23 automatic backup plan for you and provide multiple backup modes for users. You can store all the saves files of FIFA 23 in the 250 GB free Cloud it offers and free the device's storage space. In addition to backing up PC games, EaseUS Todo Backup Home can also backup the hard drive of the game console to ensure your data security in an all-around way.
Now let's follow the simple steps below and back up your FIFA 23 career mode saves.
Step 1. Start game data backup by clicking "Create Backup" and then clicking "Apps data".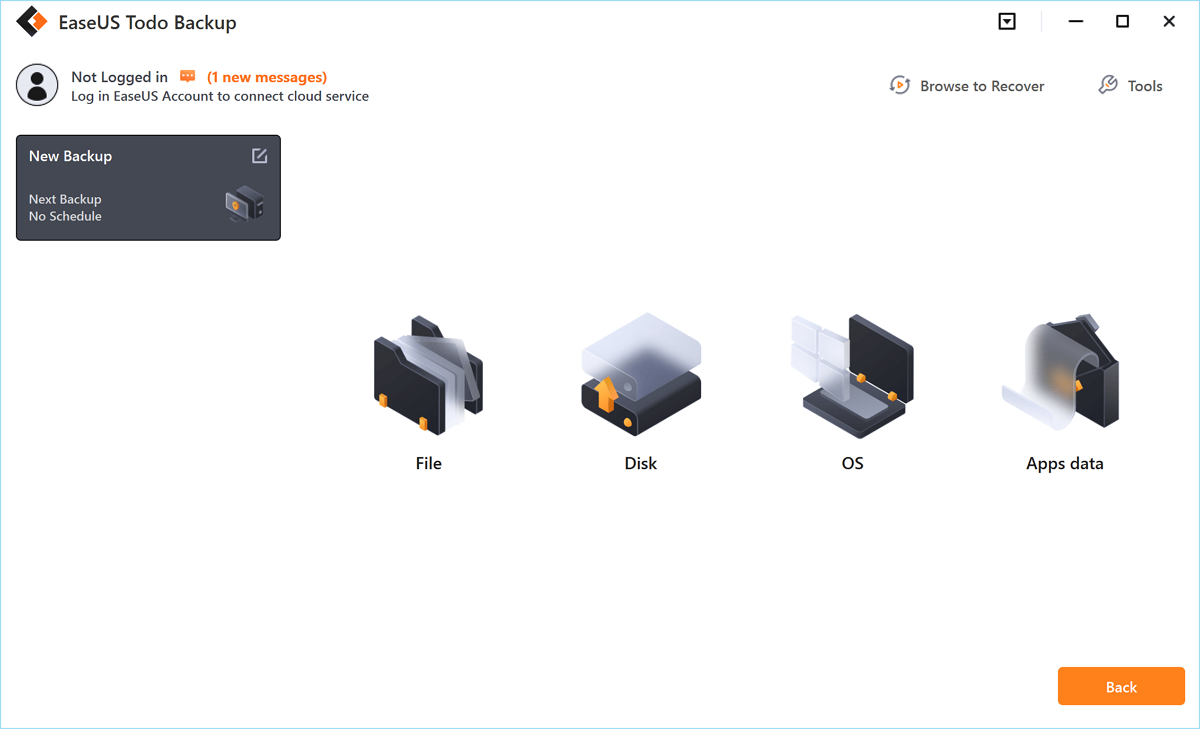 Step 2. Once navigate to the apps data backup section, you can find the Game Saves section. Select the FIFA 23 game saves and configuration and click "OK".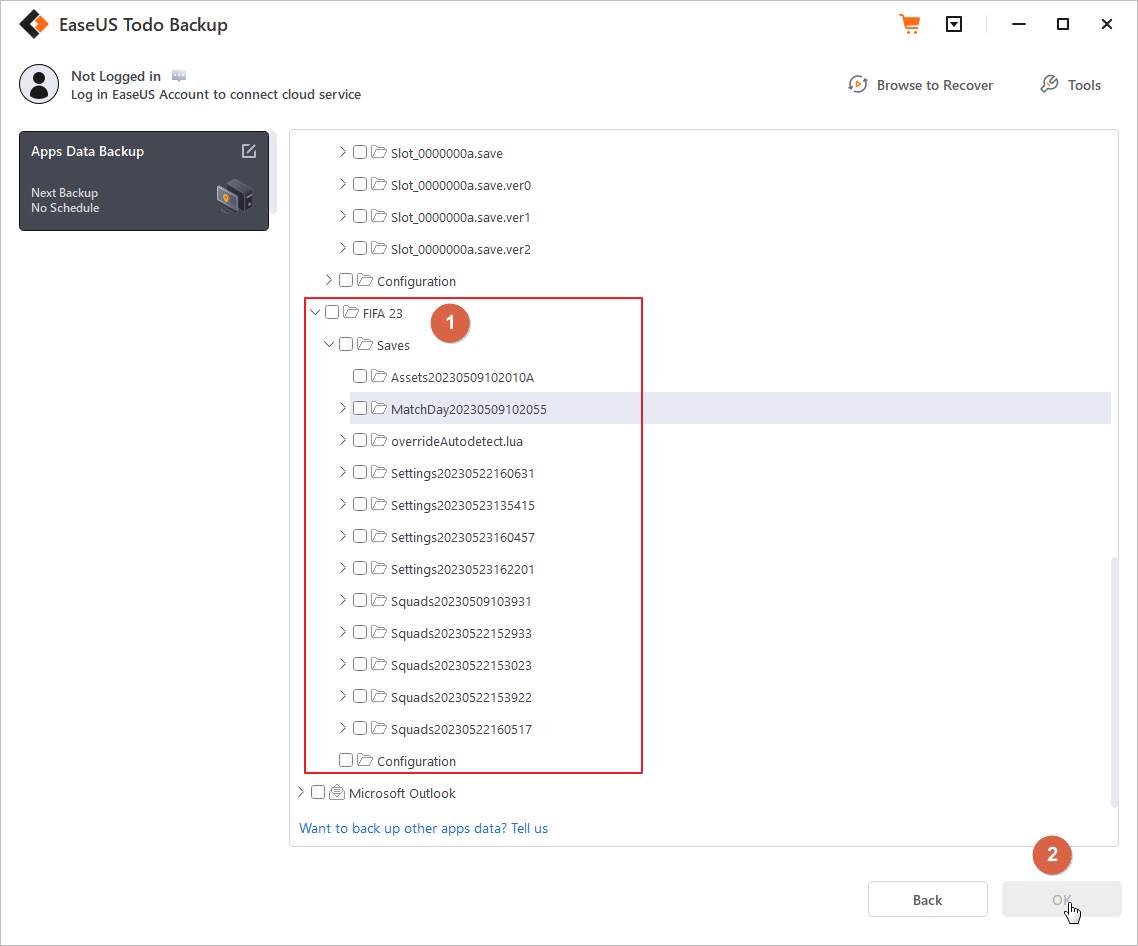 Step 3. Next you need to choose a backup location to store the game data saves, which you can use both internal or external drives to keep the backup, but for security reason, we highly recommend keep one more backup copy on EaseUS cloud or NAS devices.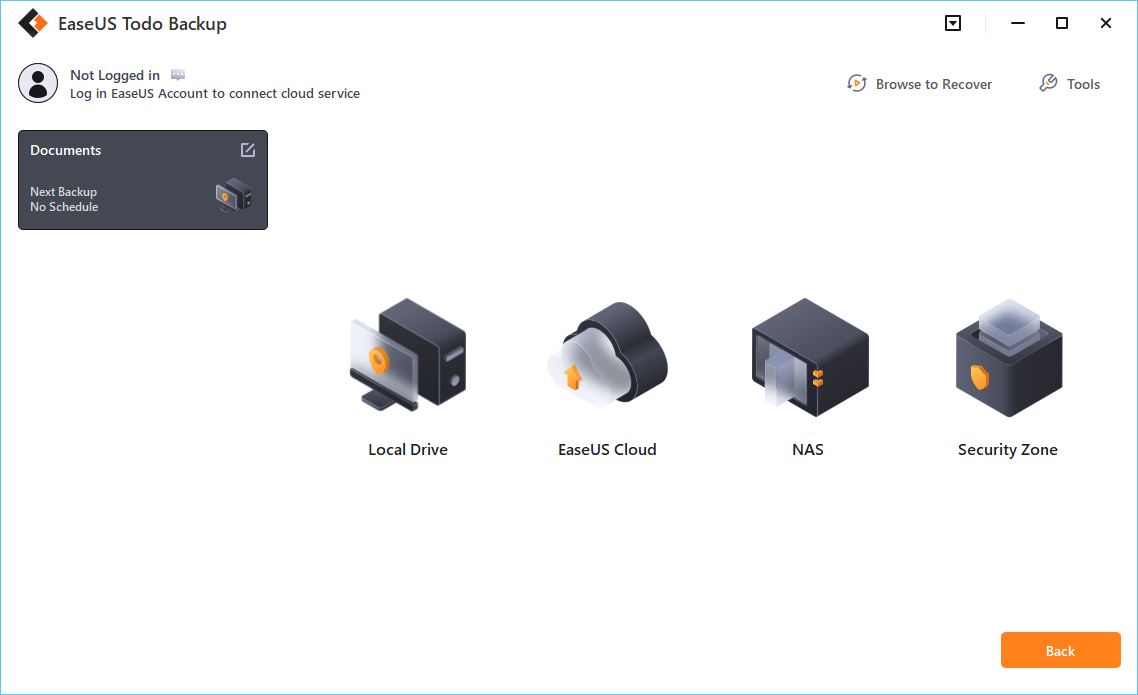 Conclusion
This post brings you the ways of FIFA 23 career mode how to save game and how to fix the problem if your FIFA 23 career mode is not saving. However, to prevent any data risk happen, you should use professional backup software like EaseUS Todo Backup Home to rescue your game files.
FAQs
1. Does FIFA 23 career mode autosave?
Yes, it does. Your FIFA 23 career mode can be saved automatically on each platform.
2. How do I save my career mode progress?
Here are 3 ways to save your career mode progress.
Method 1. Auto Save
Method 2. Manual Save by pressing shortcut keys or navigating to the CUSTOMISE option
Method 3. Use EaseUS Todo Backup Home to create a backup for the saves file
Was this page helpful? Your supoport is truly important to us!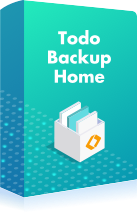 EaseUS Todo Backup
EaseUS Todo Backup is a dependable and professional data backup solution capable of backing up files, folders, drives, APP data and creating a system image. It also makes it easy to clone HDD/SSD, transfer the system to different hardware, and create bootable WinPE bootable disks.
Updated by

Jean is recognized as one of the most professional writers in EaseUS. She has kept improving her writing skills over the past 10 years and helped millions of her readers solve their tech problems on PC, Mac, and iOS devices. …

Read full bio

Written by

Rel has always maintained a strong curiosity about the computer field and is committed to the research of the most efficient and practical computer problem solutions.…

Read full bio