The launch of FIFA 23 officially announced the end of nearly 30 years of cooperation between FIFA and EA Sports. Since FIFA 23 is the last game of the series, it has maintained a high popularity since its release.
With the World Cup Qatar 2022 opening, FIFA 23 has also attracted more new players into the football simulation game world. The old players of the football simulation game started their journey to the new women's world cup provided by FIFA 23, while the new players were attracted by the real animation effects and rich playing modes of the game.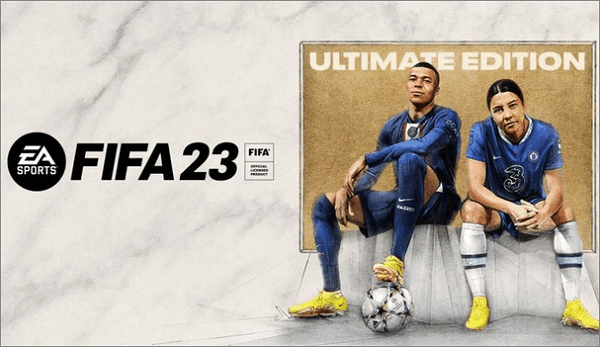 However, after the game update, FIFA 23 also exposed its problems. Like the previous series, FIFA 23 also has the problem of the career mode not saving. This article provides you with 9 corresponding solutions and the method for backing up FIFA 23 files to help you better enjoy the happiness this game can bring you.
How to Fix FIFA 23 Career Mode Save Disappeared
FIFA 23 is applicable to many platforms, but no matter whether you use a PC or game console, you can find effective solutions in the following 9 methods.
Method 1. Restart the Device and Game
In most cases, the failure of FIFA 23 career mode to work properly is caused by game operation errors or technical failures. So we suggest you restart your device and game immediately, which can quickly solve the problem.
Method 2. Check for Game Updates
In the months after the release of the game, FIFA 23 has made many updates and released many game patches to solve the problems in the game. If your career mode not saving, you need to check whether the game is updated to the latest version.
Method 3. Check Internet Connection
The network conditions determine whether FIFA 23 can operate normally. If you want to play career mode, you must ensure that your network can provide qualified download and upload speeds and maintain at least 60 milliseconds of ping. You can use the corresponding tools to diagnose your network conditions and repair existing network problems. 
However, to ensure that you can load the career mode normally, we recommend using the local network or running the game as close to the router as possible.
Method 4. Change Calendar Date
If the above methods do not work, you can skip a day from the calendar, return to the main screen, select end this season and try to see whether the career mode can work.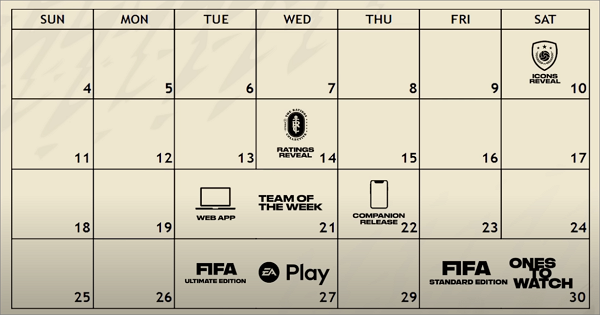 Method 5. Clear Game Cache Data [PS/Xbox]
For game console users, you can also restore the career mode by clearing the game cache data. However, it should be noted that the Xbox series and PS's clear data methods are not the same.
Xbox
Step 1. Navigate to the game menu and select FIFA 23
Step 2. Go to Options, click "Manage the game & add-ons"
Step 3. Find the save data menu and delete all data now
PlayStation
Step 1. Closing all running programs
Step 2. Long press the power button and wait for the console to shut down completely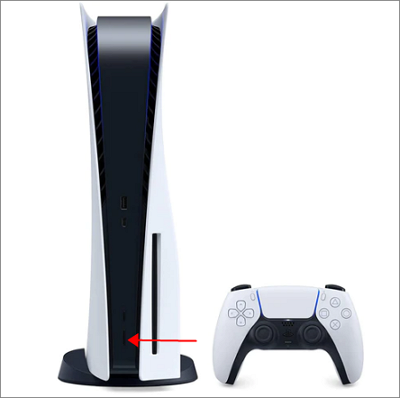 Step 3. Unplug the power cord and let the game console stand for 15-20 minutes
After clearing the cached data, please restart the device and game to check whether FIFA 23 career mode can play normally.
Method 6. Verify the Integrity of the Game Files [PC]
For PC users, if your FIFA 23 career mode save disappears, your game files may be damaged. You can solve this problem through the Steam platform on the PC side.
Here are the simple 4 steps you should follow:
Step 1. Launch Steam and find FIFA 23 in your LIBRARY
Step 2. Right-click on the game and hit "Properties"
Step 3. Select "Local Files" on the pop-up window
Step 4. Choose the "Verify the integrity of game files" button and wait until the process ends.
This method can automatically help you find and fix problems with FIFA game files. Start the game and check whether this method effectively solves your career mode problem.
Method 7. Manual Save
Although FIFA games have the function of automatically saving game progress on all platforms, you'd better form the habit of manually saving the career mode. It's the best solution to FIFA 23 career mode how to save game stably.
Manual saving methods for different platforms are as follows:
How to save FIFA 23 career mode on PC
Hit "Save FIFA 23 Profile"
How to save FIFA 23 career mode on Xbox:
Press the X button to open the manual save page
How to save FIFA 23 career mode on PS 4/5:
Press the Square button to open the manual save page
It should be noted that the saving function of FIFA 23 career mode is prone to file corruption, so we suggest you follow the method mentioned below to back up your FIFA files. Otherwise, you may need to create a new career.
Method 8. Reinstall FIFA 23
If you have tried all the above 7 methods next to each other, and the FIFA 23 career mode still cannot be saved successfully, you should delete the current game and reinstall it. Although you need to start the game from scratch, this method will return the game to normal.
Method 9. Contact EA Sports
If your FIFA 23 still not working after reinstalling the game, it's time to contact EA. There may be an issue with your game account. You need to contact the staff to solve it for you.
How to Backup FIFA 23 Files
As mentioned above, to prevent FIFA 23 saves files and related data from being damaged by force majeure, you'd better build a scheduled backup plan, and EaseUS Todo Backup Home will be your best helper.
EaseUS Todo Backup Home is one of the best offline backup software. It allows you to formulate a private FIFA 23 automatic backup plan according to your favorite backup cycle and backup mode and also provides 250 GB of free Cloud storage, so you should worry about whether the memory space is insufficient. At the same time, EaseUS Todo Backup Home can play a role in the game Backup field while providing professional solutions for system image recovery and system restoration.
Now here is a detailed guide to how EaseUS Todo Backup Home backup your FIFA saves files.
Step 1. Click "Select backup contents" to initiate a backup.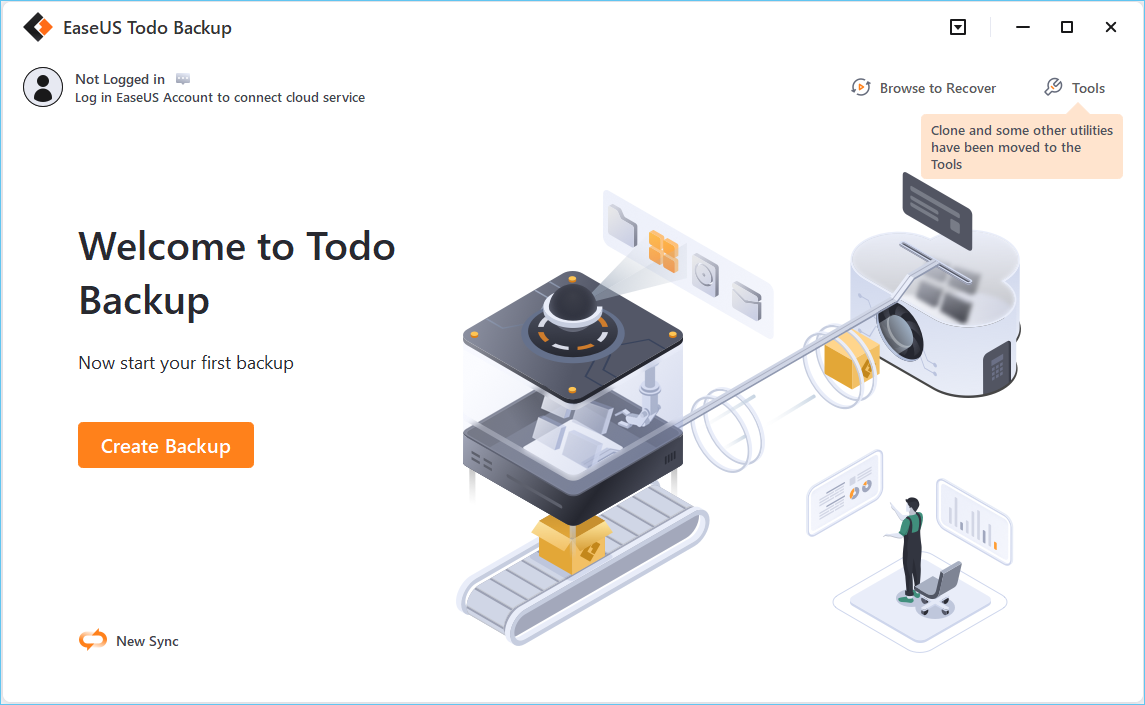 Step 2. There are four data backup categories, File, Disk, OS, and Mail, click File.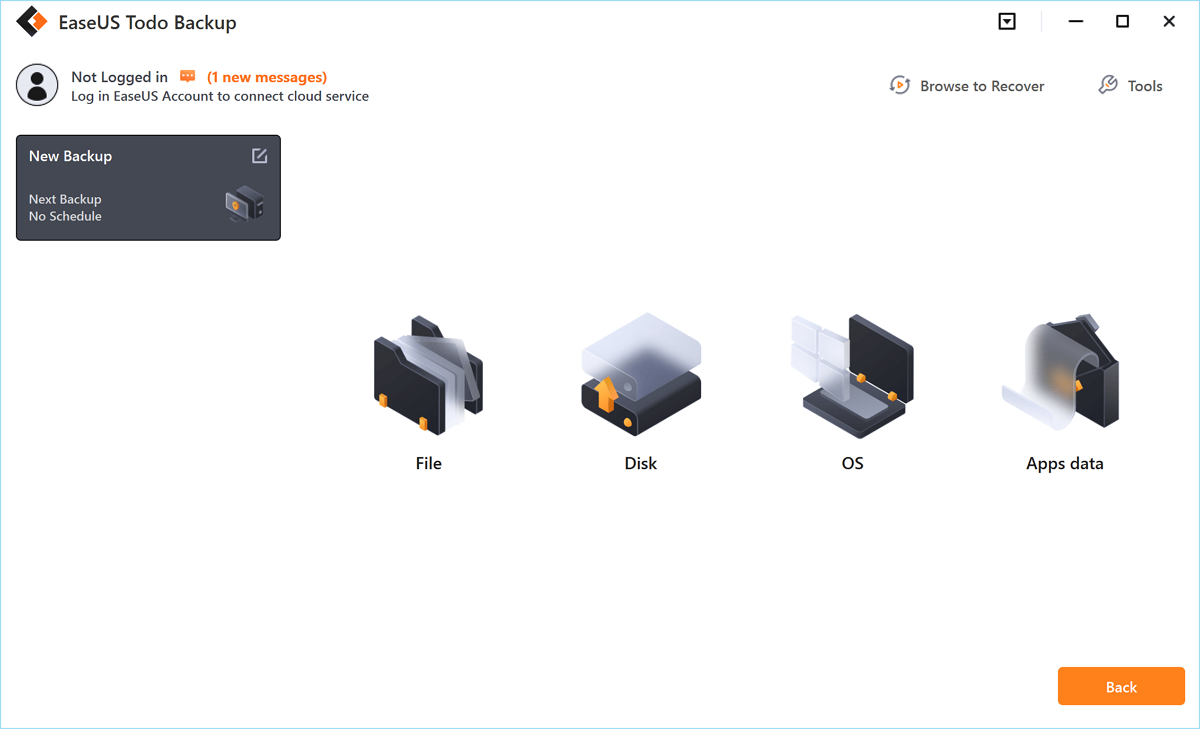 Step 3. Local and network files will be displayed on the left side. You may extend the directory to choose which files to back up.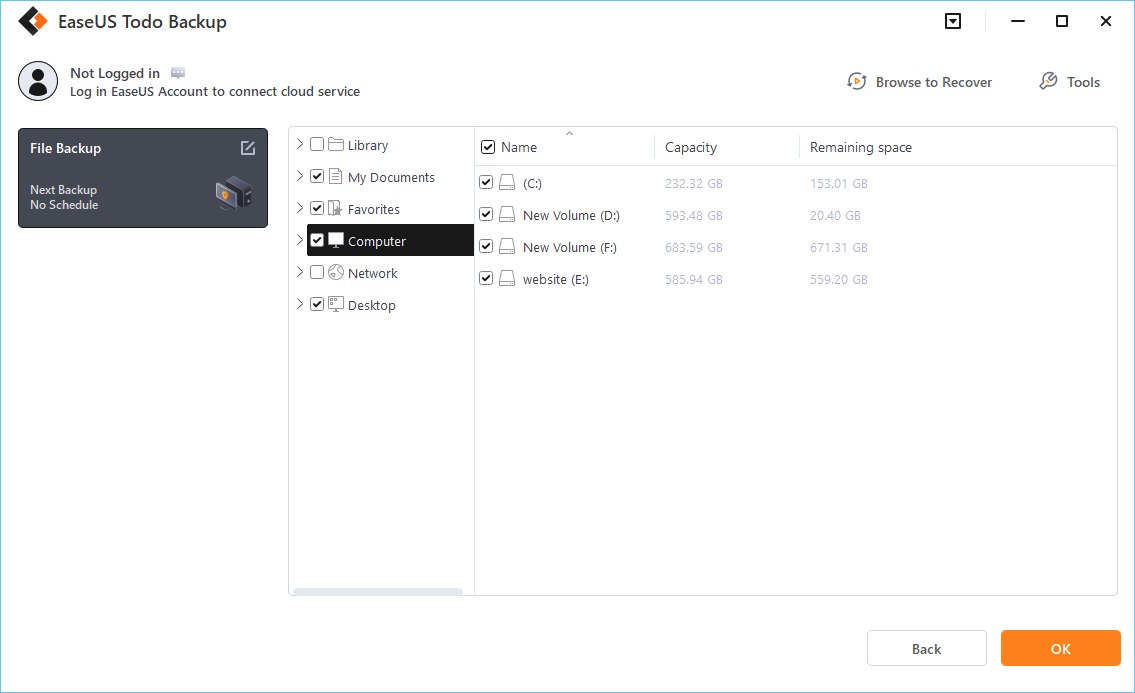 Step 4. Select the location where you want to store the backup by following the on-screen instructions.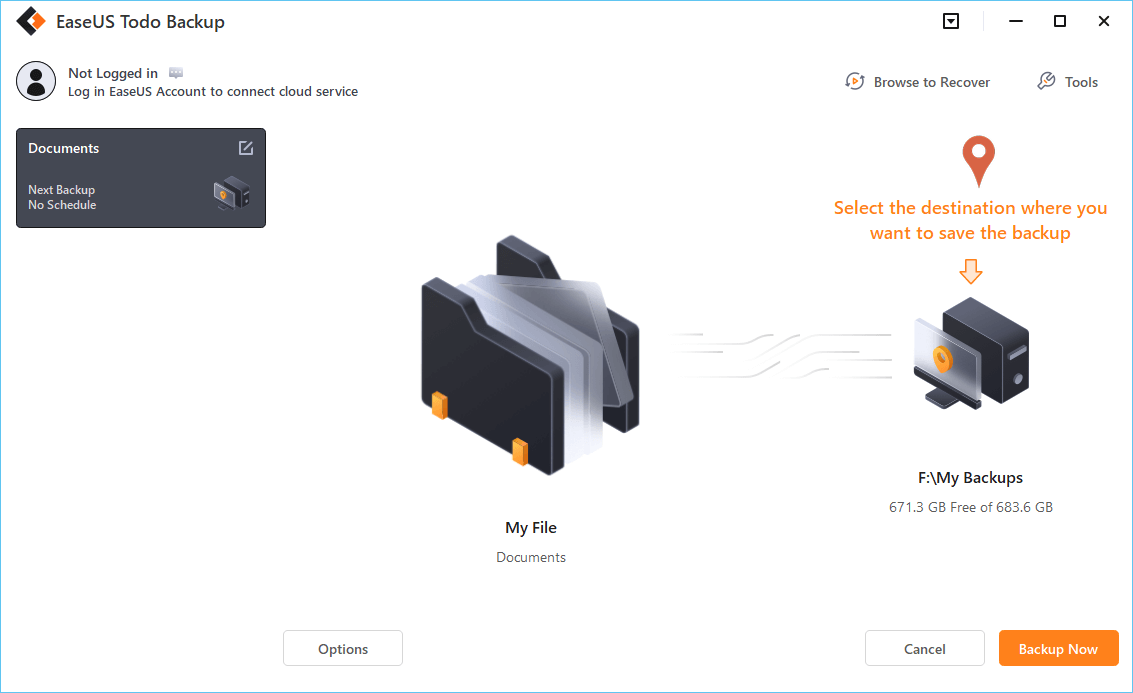 Click "Options" to encrypt the backup with a password in "Backup Options," and to setup a backup schedule and choose to initiate a backup at a certain event in "Backup Scheme." There are a variety of other customization options available for the backup process.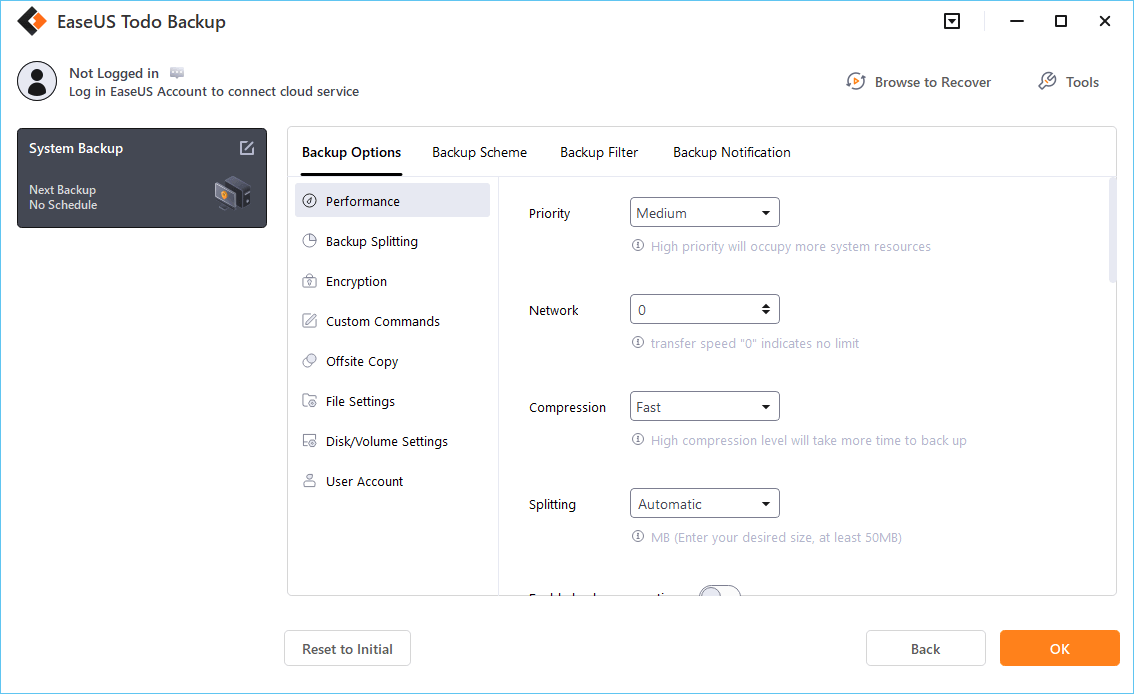 Step 5. You may save the backup to a local disk, EaseUS' online service, or a NAS.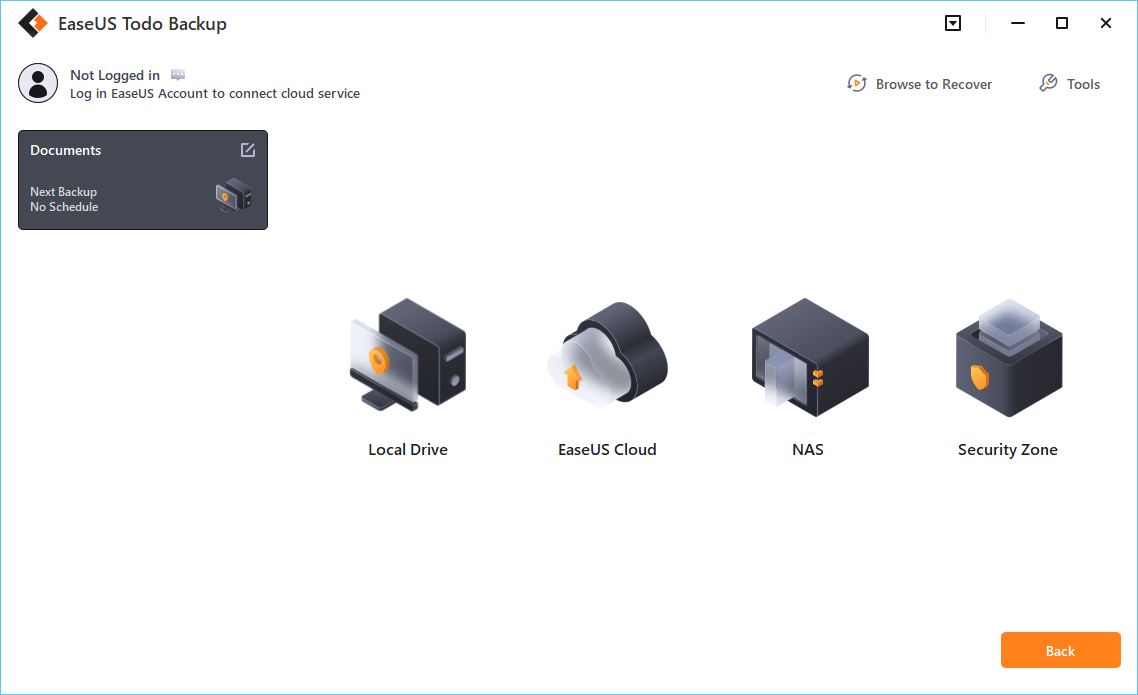 Step 6. EaseUS Todo Backup enables customers to back up data to a third-party cloud drive and its own cloud drive.
If you want to back up data to a third-party cloud drive, choose Local Drive, scroll down to add Cloud Device, add your account, and then log in.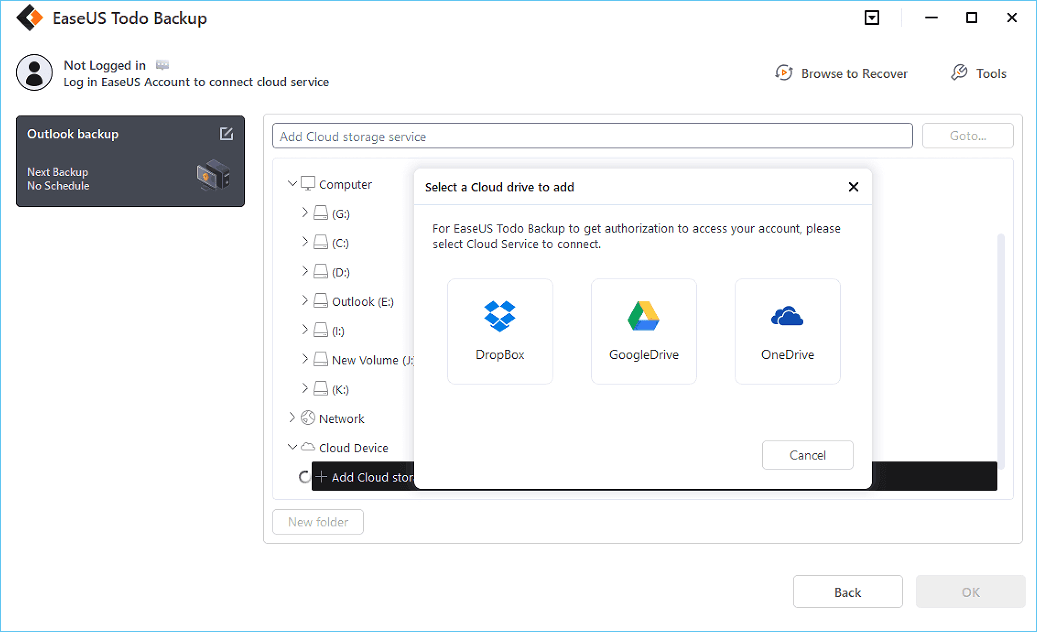 You can also save backups to EaseUS's cloud storage service. Sign up for an EaseUS Account and log in after clicking EaseUS Cloud.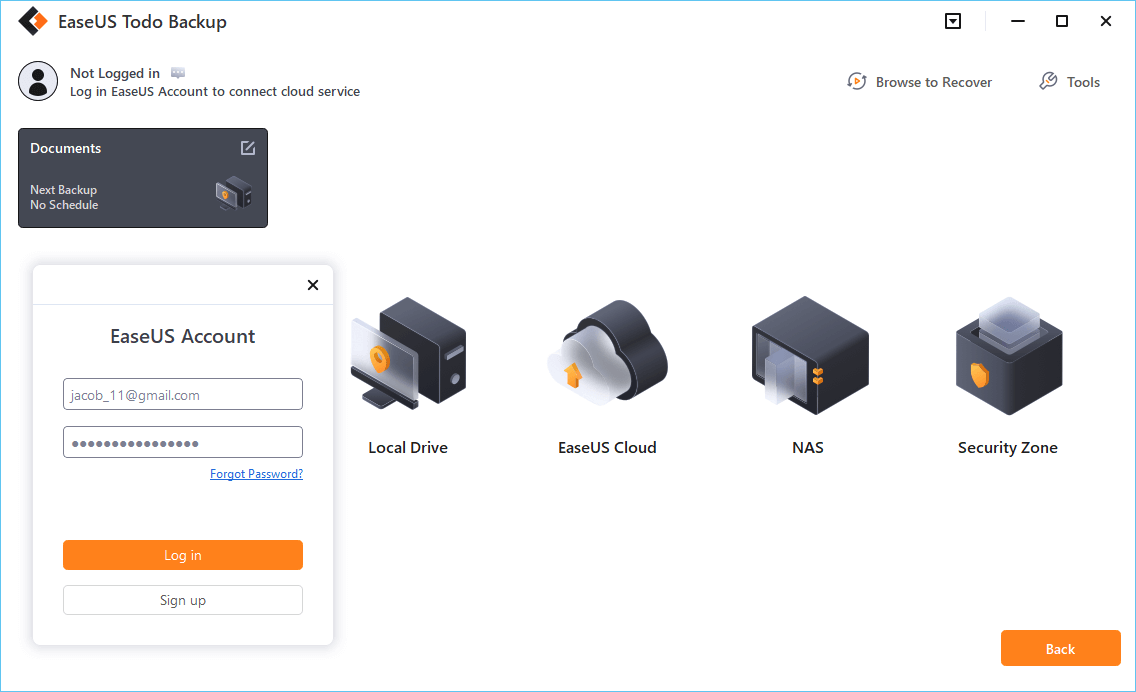 Step 7. To begin backup, click "Backup Now" Once the backup process has been finished, it will be shown as a card on the panel's left side. To further manage a backup job, right-click it.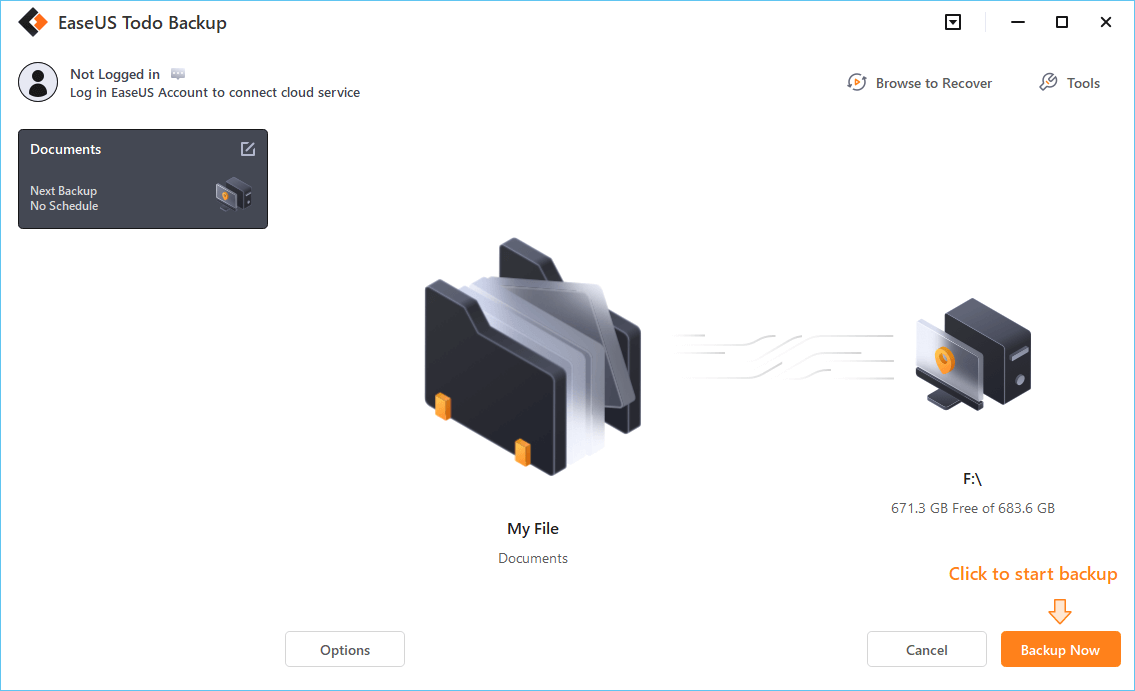 If you are a game console player, you can remove the game console's hard drive, and EaseUS Todo Backup Home can also back up the hard drive easily.
Conclusion
If FIFA 23 career mode not saving, you can fix this problem by following the solutions the post shows. But to prevent your game files from being damaged, you should use EaseUS Todo Backup Home to build a shield.
FAQs
1. Why is my FIFA career mode not saving?
This may be because there is a problem with the save function of FIFA. This phenomenon exists in several series of FIFA. To avoid this problem, you should manually save the game progress before ending the career mode.
2. Does FIFA save automatically?
Yes, it does. No matter which platform you play FIFA on, your game progress can be saved automatically.
EaseUS Data Recovery Services
EaseUS data recovery experts have uneaqualed expertise to repair disks/systems and salvage data from all devices like RAID, HDD, SSD, USB, etc.