Why Do you Need to Backup Saved Game Files
You might wonder why backups are necessary for gamers when more games are stored in the cloud and fewer on your PC. Do I need a backup?
Even though many games now store their data in the cloud, many well-known (typically single-player) games still keep their data locally. We all know that any data held on the network stands a chance of losing. Some players have reported that the locally stored game save data will get lost because of system updates, game updates, computer viruses, failing hard drives, or other unidentified circumstances. When all game saves are lost, it will be too late to back them up. Therefore, you should back up the game files before the worst scenarios occur.
Backing up your game saves is crucial in case your files are accidentally deleted or go missing. Without backing up game saves, you might have to start the entire game from scratch. Additionally, if you want to move your game to other platforms, you can use the backup to restore the game files.
4 Ways to Backup Game Saves on your Computer
But how to back up saved game files on your PC? Here, I will introduce four practical and easy ways to help you back up game saves. Let's see how they work in detail.
 Tip

Before you start your backup process, you should find the game files on your computer first. Bear in mind that different games save their files in different locations. The following are common locations in which games may store their saved files.
C:\Users\NAME\Saved Games\GAME
C:\Users\NAME\Documents\GAME
C:\Users\NAME\Documents\My Games\GAME
C:\Users\NAME\AppData\Local\GAME
C:\Program Files\GAME
C:\ProgramData\GAME
C:\Program FIles\Steam\USER\GAME
Way 1. Backup Game Saves via File Backup Software
Using professional backup software is the easiest way to back up your game files. EaseUS Todo Backup is precisely the one you need.
EaseUS Todo Backup Home is an all-in-one backup and recovery program for Windows 11/10/8/7. You can select the game file you want to back up and save it to a single file or other locations with a few clicks. Besides, it allows you to back up the game APP. For example, you can utilize it to back up Minecraft worlds. This backup software enables you to create automatic, scheduled, full, incremental and differential backups and save the backup to different locations. The following are some valuable features of this backup tool.
250G free cloud storage.
Clone a hard drive and create a bootable USB.
Security Zone to protect data.
The following are the detailed steps to back up your saved game files.
Step 1. To begin the backup process, click the Select backup contents button.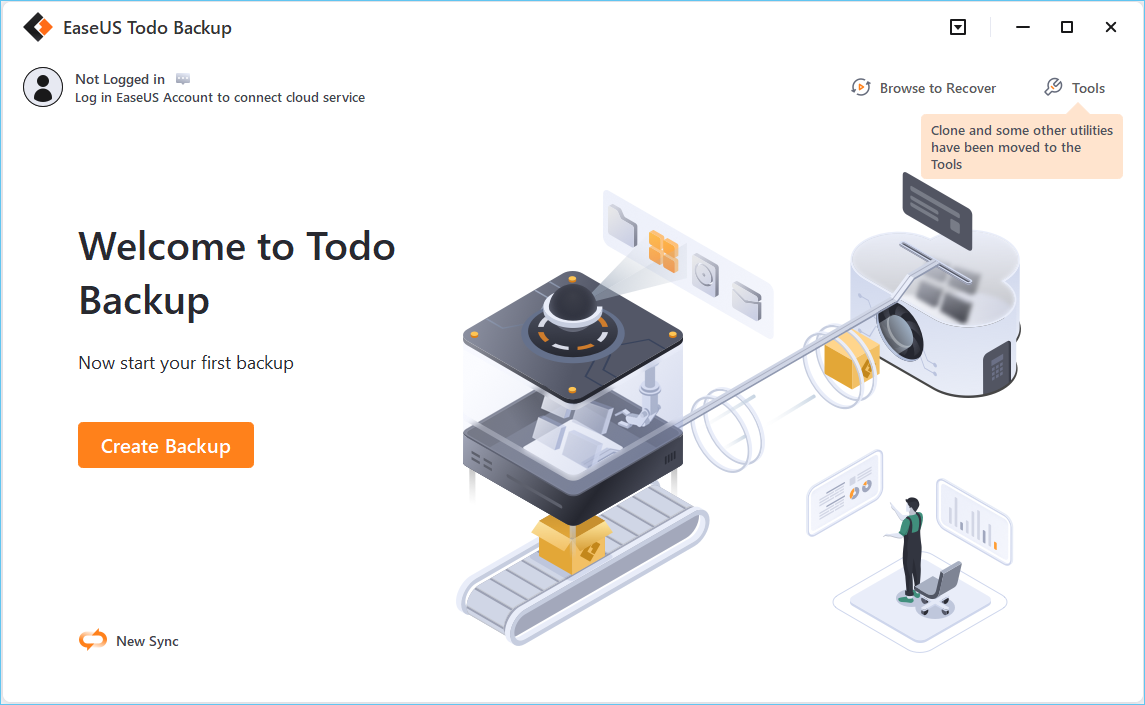 Step 2. Four data backup categories are listed: File, Disk, OS, and Mail.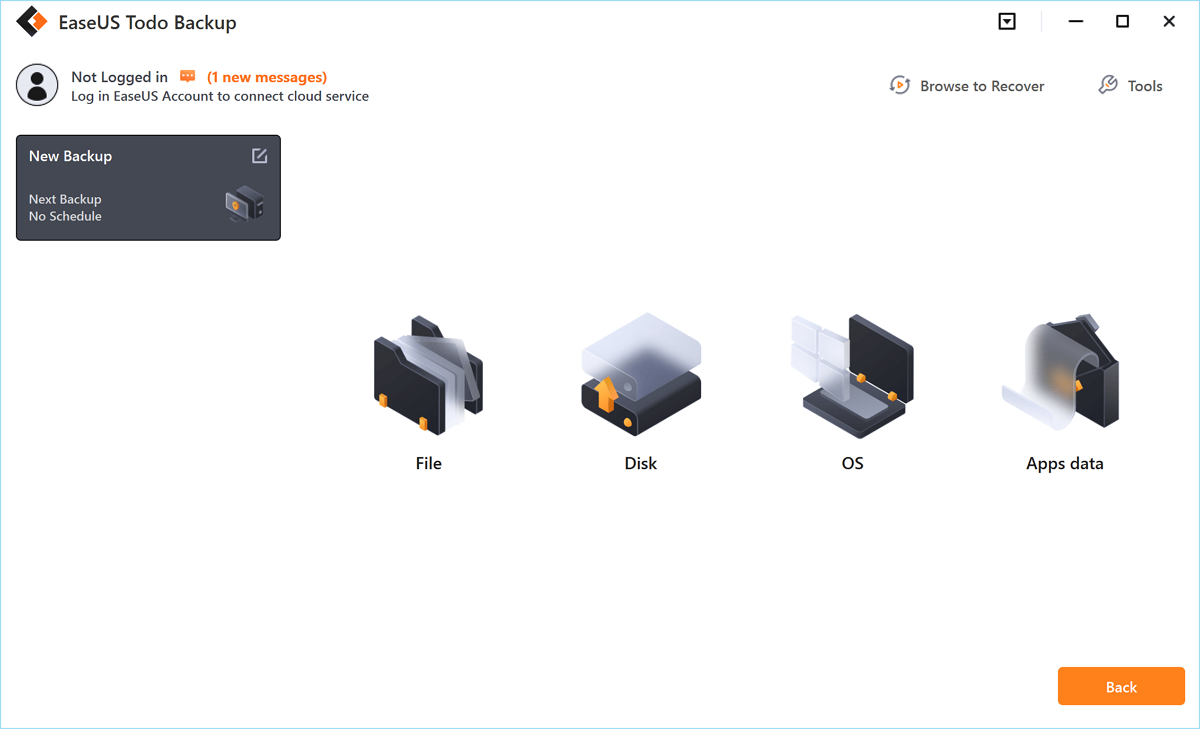 Step 3. Lists of both local and network files are shown on the left-hand side of the screen. Expanding the directory so that you can choose the files to back up.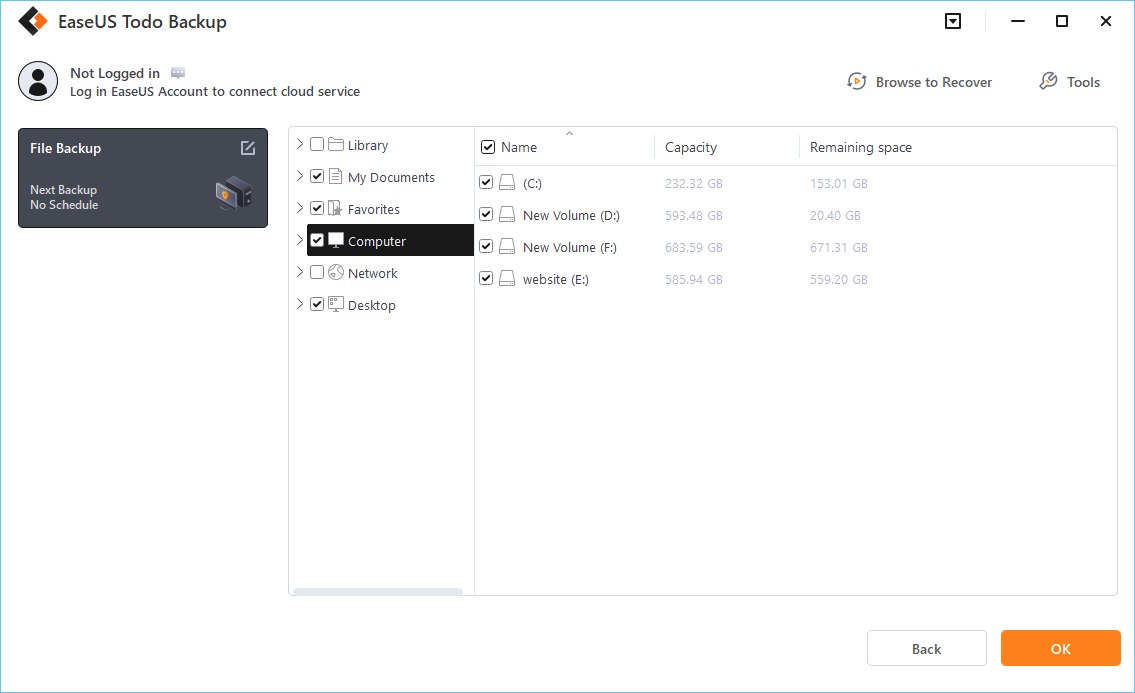 Step 4. Follow the guidance on the screen and choose the place where you want to store the back up.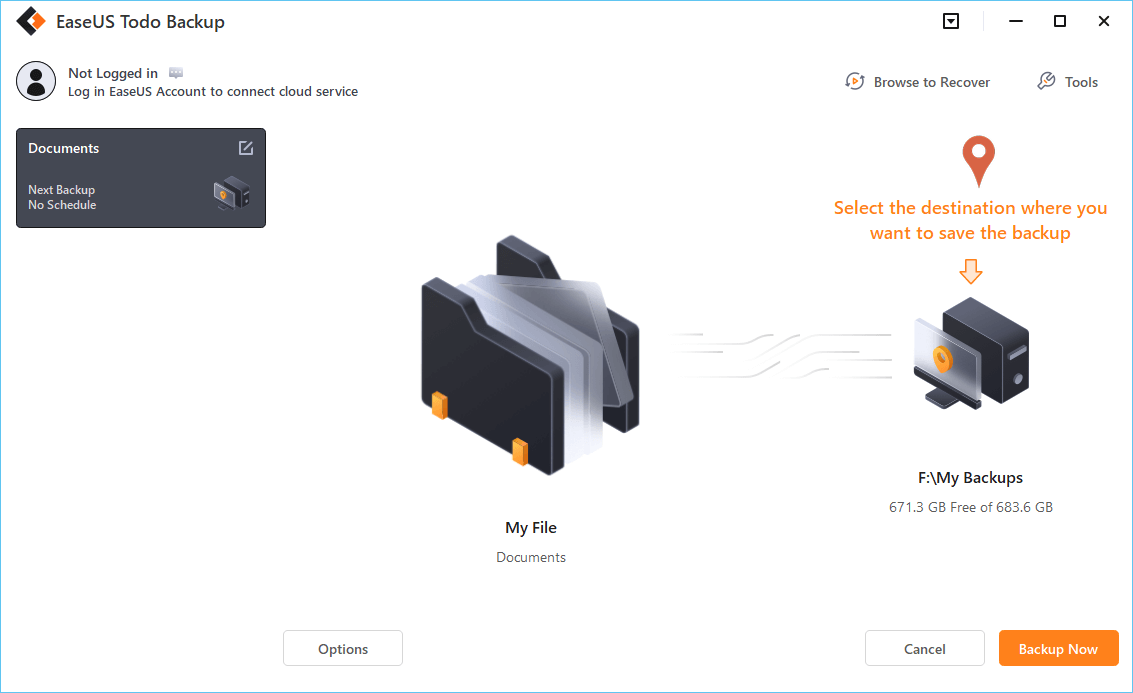 Make sure that the backup is encrypted and set the backup schedule by clicking Options in Backup Options. You can also choose to start the backup at a certain time in Backup Scheme by clicking Options. There are many other customizable options that you can look into.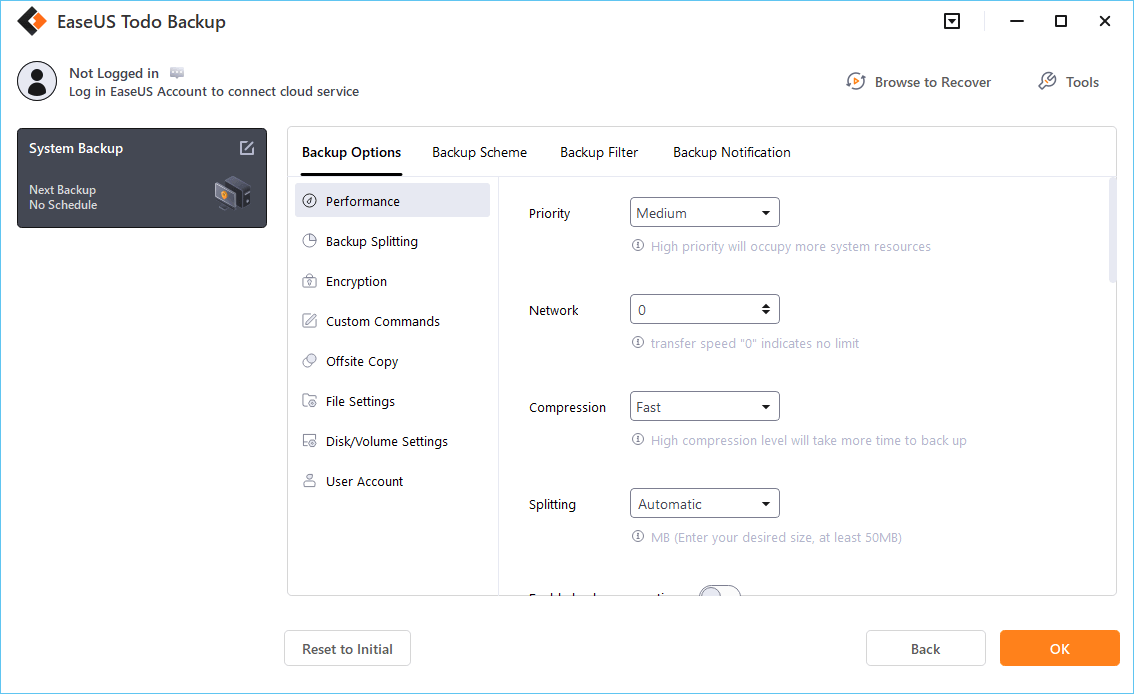 Step 5. You can store the backup file either on your computer, in EaseUS's cloud service, or on a network-attached storage device (NAS).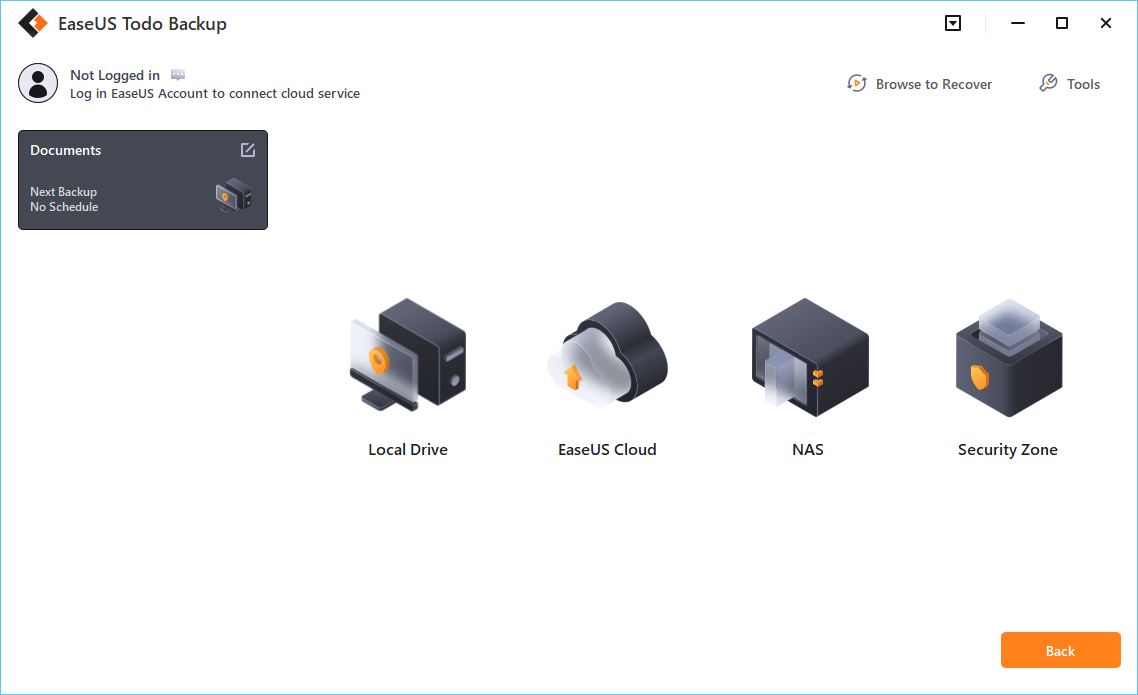 Step 6. EaseUS Todo Backup enables customers store backup copies of their files on a third-party cloud drive or on the company's own cloud storage.
If you want to back up your data on a third-party cloud drive, select Local Drive and scroll down to add Cloud Device. Then fill in your account information.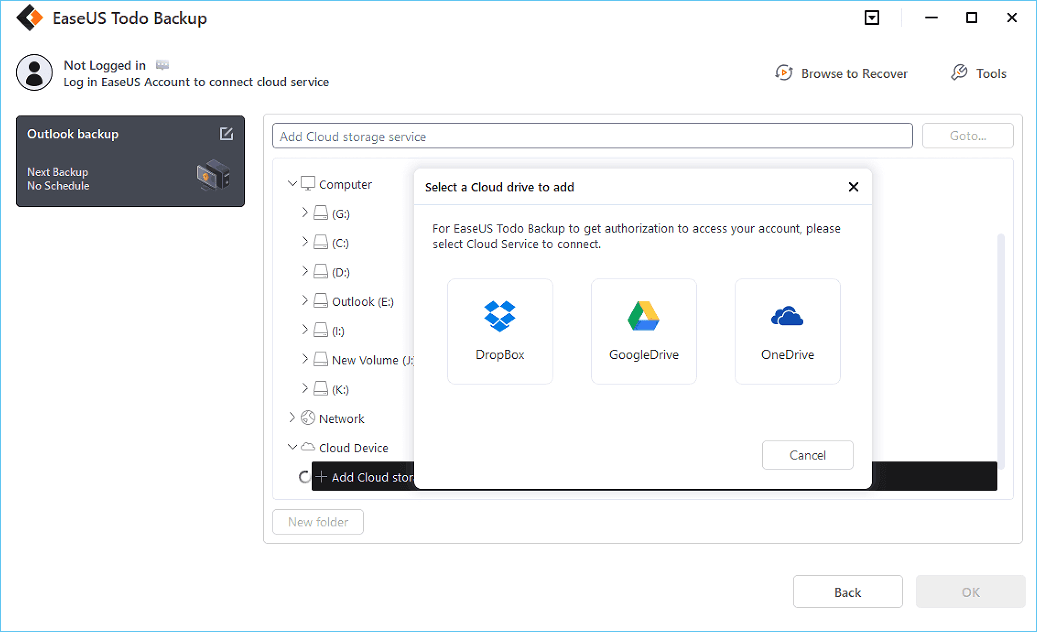 Click EaseUS Cloud, then sign up and log in with your EaseUS account if you wish to store backup files to EaseUS' own cloud storage service.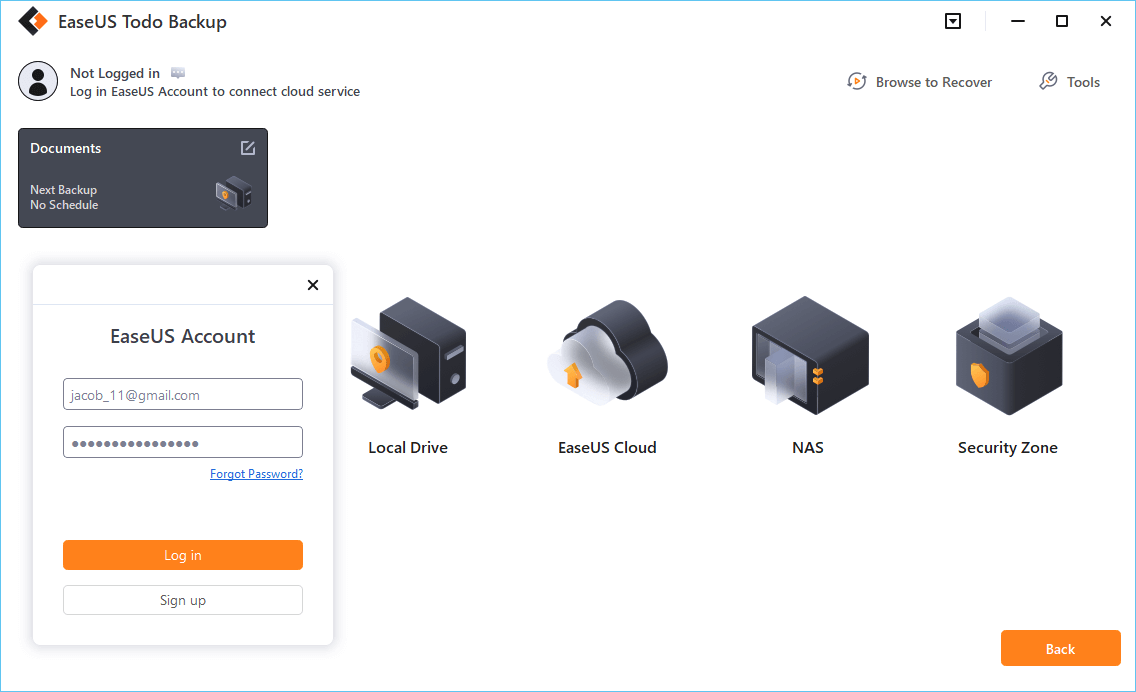 Step 7. Click on Backup Now to start a backup.  When the backup process is done, it will display as a card on the left-hand side of the screen. A right-click will let you see more about how to handle the backup job in more depth.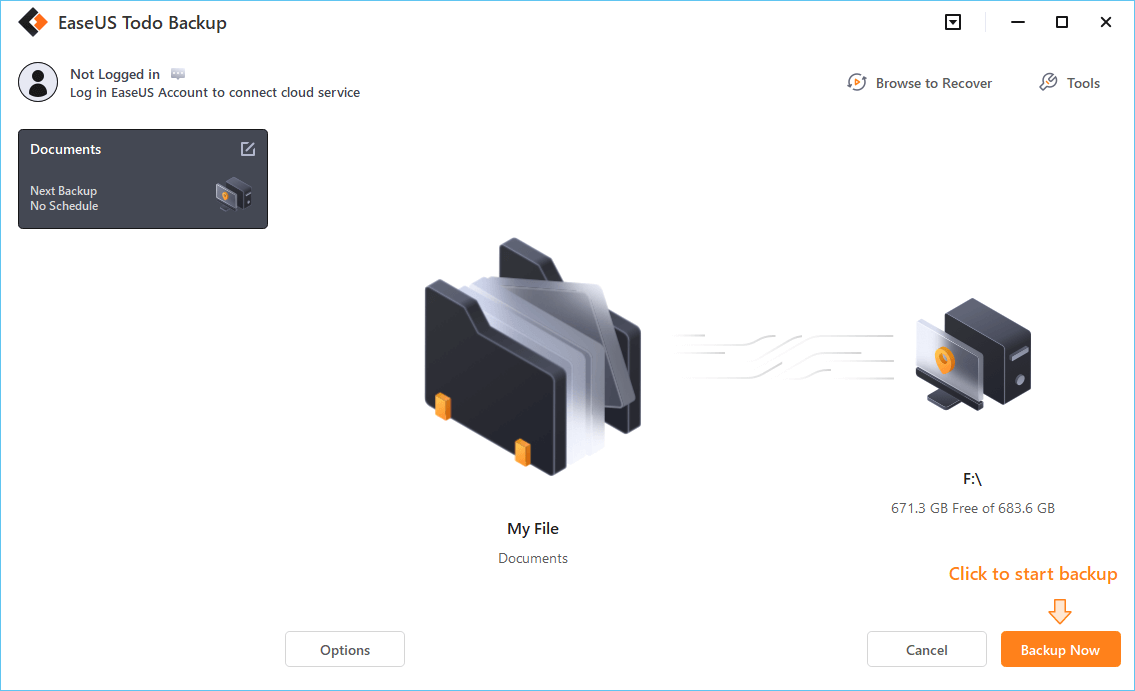 Way 2. Manually Backup Saved Game Files
You can also back up your saved game files in an old-fashioned way: manually copying the game files. You can manually back up saved game files using "Ctrl + C" and "Ctrl + V". The following is the detailed instruction.
Step 1. Go to the game file folder, and find the file that contains the game you plan to back up.
Step 2. Press the Ctrl + C keys, or right-click on that file and select Copy.
Step 3. Navigate to an external hard drive or other locations, press the Ctrl + V keys, or right-click and select Paste.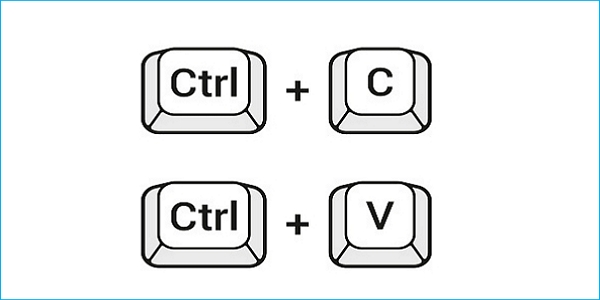 Step 4. Wait for the process to be done.
Way 3. Backup Game Saves Using File History
File History has been a practical feature in Windows since Windows 8, designed to help users back up files, such as documents, music, videos, pictures, desktop folders, etc. You can easily access your game files with automatic backups through File History whenever required. The following are the detailed steps to back up saved game files via File History.
Step 1. Connect an external hard drive to your computer first.
Step 2. Type File History in the Windows search box, and click Open.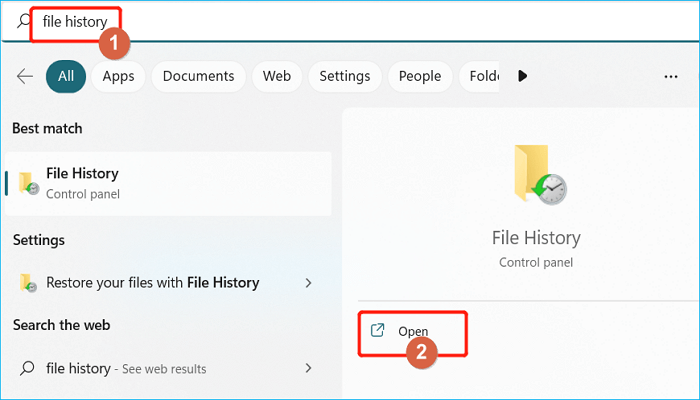 Step 3. Click Add a drive, and select the backup drive.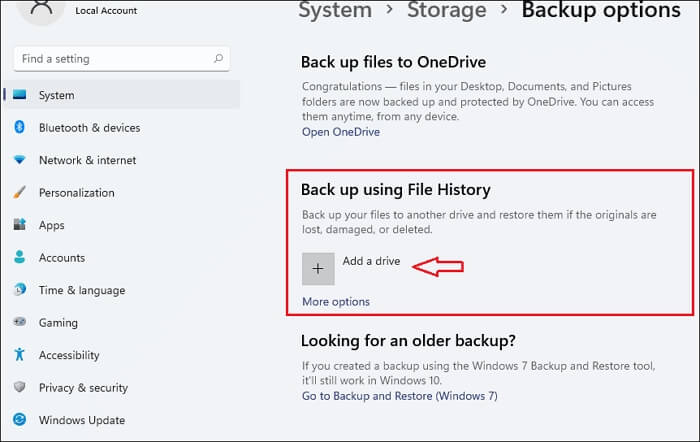 Step 4. Select "On" under "Automatically back up my files".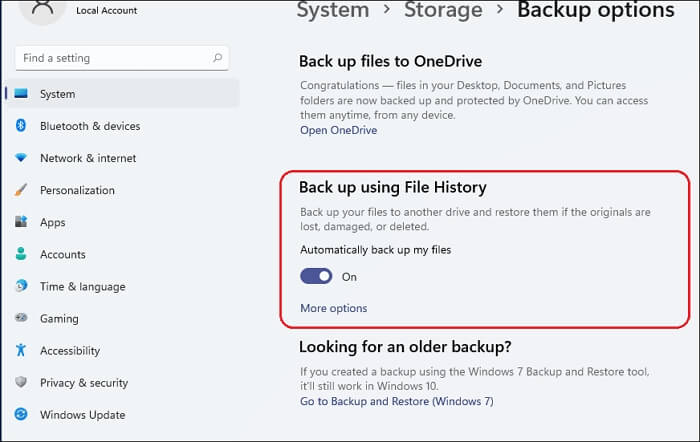 Step 5. Click on "More options" to customize backup needs.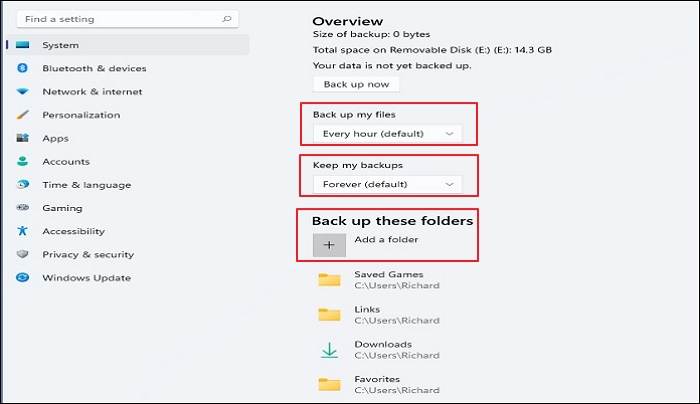 Step 6. Click Add a folder and select the subfolders to back up your saved game files.
Step 7. Click on "back up now". It will begin to back up files to the external drive already connected to the computer.
Way 4. Sync Game Saves with OneDrive
OneDrive provides 5 GB of free storage, allowing you to store and sync your files. Detailed steps are as follows. You can follow the guide to create a game file backup.
Step 1. Type OneDrive in the search box and open it.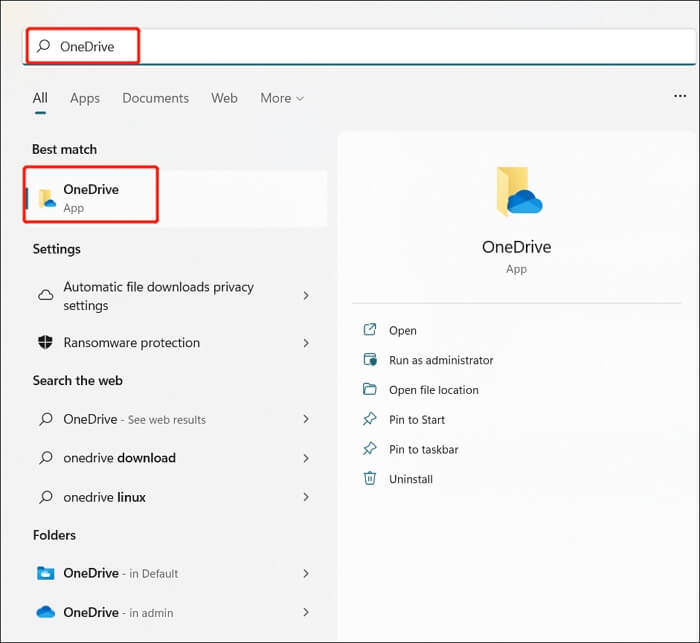 Step 2. Sign in to your account. You can create one if you do not have an account.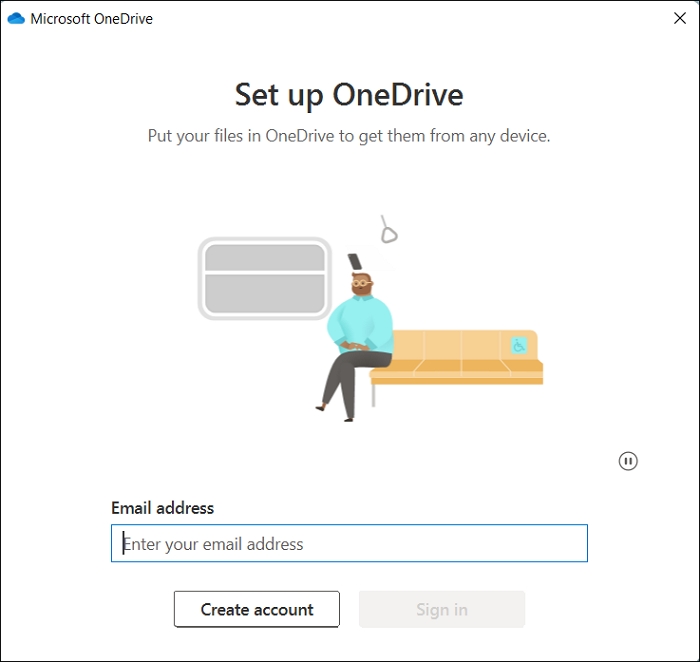 Step 3. OneDrive is ready for use when you finish the guides.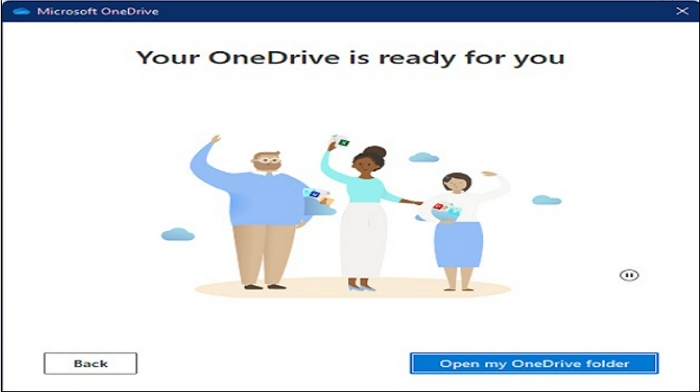 Step 4. Open my OneDrive folder, and drag your game file into it.
The Best Way to Backup Game Saves
That is all about how to back up PC game saves. If you are a gamer, it is crucial for you to protect your game data. If you plan to back up your saved game files, you can use any method in this article to help you to do so. I recommend you use EaseUS Todo Backup Home.
EaseUS Todo Backup Home is a multi-functional backup and recovery utility. You can use this backup software to back up your favorite games and perform other backup tasks to help you safeguard data security. Just try it!
FAQs
1. How do I backup my games on Windows 10?
You may use Windows 10 File Explorer to back up if you know where your favorite game's save files are kept. All you need to do is to launch File Explorer, go to the file location, and back up the necessary save folder or subfolder, depending on the game. However, EaseUS Todo Backup may be more suitable for you to back up games on Windows 10 because it has more backup options and functions.
2. Does deleting a game on PC delete save data?
Probably not. The majority of games save your progress in My Documents or AppData. In contrast to earlier games, which often maintained your progress someplace within the game's folder as the game itself.
"I hope my articles can help solve your technical problems. If you are interested in other articles, you can check the articles at the bottom of this page, and you can also check my Facebook to get additional help."
Taking everything into consideration, we can say that EaseUS Todo Backup Home can offer you a little extra sense of security with a set of advanced tools. The interface provides quick adaptation, every process guiding you all the way through so you don't get stuck or further damage your system rather than keeping it safe.

 Read More

EaseUS Todo Backup Free lets you create backups of your important files or your entire computer through its streamlined interface. Just choose the backup type you'd like to get started, and let the program do the reset.

 Read More

EaseUS includes all the features I expect from backup software like versioning, incremental backups, and scheduling. For more advanced users, EaseUS allows you to install a pre-boot environment onto your hard drive so you can use it to restore files without burning a CD or putting it on an external USB drive.

 Read More

EaseUS Todo Backup
Smart backup tool for your files and entire computer in Windows 10/8/7.
Install Windows on Multiple Computers at Once? No Problem!
Learn how to install Windows 11/10/7 and special programs/software on a batch of computers. Use 10 minutes to do the 10 hours work without making a single mistake!
Get Free Solution!