Can I Clone My Hard Drive to a USB Flash Drive
"Is there any safe and efficient way to clone an HDD to a USB drive? I'm using a Lenovo Essentials laptop that has a small internal hard drive to store data. So I want to make an exact copy of the hard drive onto an external USB flash drive. Do I need some kind of special disk clone software? I should perform a bit-for-bit clone my files or settings to an external USB drive. So I can successfully transfer or backup the data to the USB drive. If you have a similar experience, please help!"
Why Do You Need to Clone HDD to USB
Like the above case, people might need to clone a hard drive to an external USB flash drive for certain reasons. Here are the three commonest ones:
Data Backup/Transfer
Most users choose to clone HDD to a USB drive for data backup or transfer. It is the best way to protect user data from accidental deletion, virus attack, hard drive crash, disk corruption or any other accidents or free up some disk space, especially when you have a small internal hard drive disk. (If you accidentally lost data on your hard drive, learn how to perform data recovery with the best hard drive recovery software.)
System Clone
It's not rare for users to make Windows portable or do a system clone. By cloning Windows to a USB, you can use your operating system wherever you need. However, if your target device is USB flash drive, not USB hard drive, you may encounter booting issue after the cloning process.
If you clone your HDD to a USB for data backup/transfer or other similar reasons, just follow the steps below. If you do it for the purpose of system clone or creating a portable device, learn how to create portable Windows 10 on USB here.
How to Clone Hard Drive to USB Flash Drive
To back up or transfer your hard drive data, here is the complete guide.
The Tool You Need - EaseUS Todo Backup
EaseUS file backup software - EaseUS Todo Backup is a professional backup tool for disk/partition clone, system clone, disk/partition backup, system backup, file backup, Outlook email backup, and more. It serves to fulfill your needs of data or system transfer/backup. The backup feature allows you to create a backup image of everything on the hard drive disk or external storage device and then restore it to the same hard drive, a new hard drive or an external USB flash drive. While the cloning feature enables you to make a copy of the files from one place to another and keep it ready for use. For example, with this tool, you can easily:
Back up and recover your computer system
Upgrade your computer hard drive by cloning HDD to SSD or cloning SSD to larger SSD
Make an external hard drive portable
Back up your important files regularly and automatically
Now you may know that cloning an HDD to a USB is just one of the many things EaseUS Todo Backup. Download and install the powerful software on your computer, then follow to clone your hard drive to a USB flash drive with ease.
Steps to Clone Hard Drive to USB Flash Drive
 Important

Make sure your USB is empty or the data on it may be overwritten by the cloned data and the storage space is larger than the used space on your hard drive or the files on the source device may not be copied fully.
Step 1. To clone an HDD to a USB flash drive, make sure that both drives are correctly connected and recognized by Windows. Launch EaseUS Todo Backup and choose "Clone" to begin.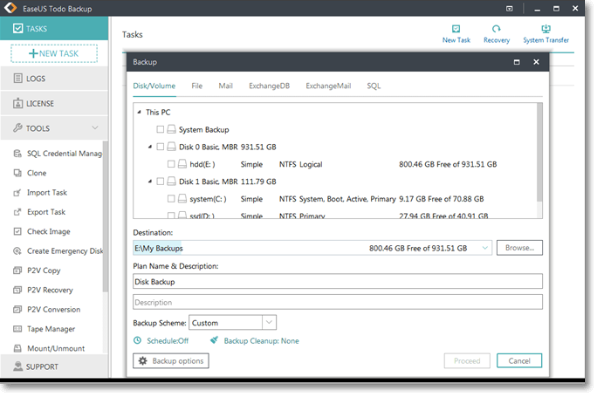 Step 2. Choose the entire HDD or simply one partition on it as the source disk, and click "Next".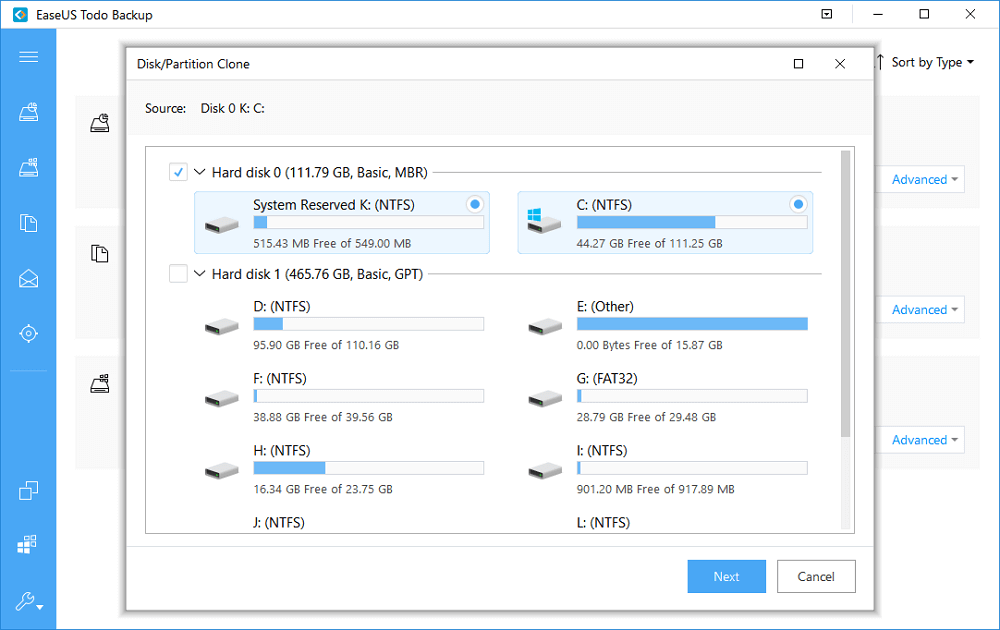 Step 3. When the USB flash drive's capacity is large enough to hold the source disk contents, the software will allow you to choose this drive as the destination disk. Otherwise, change another larger USB drive. Click "Next".​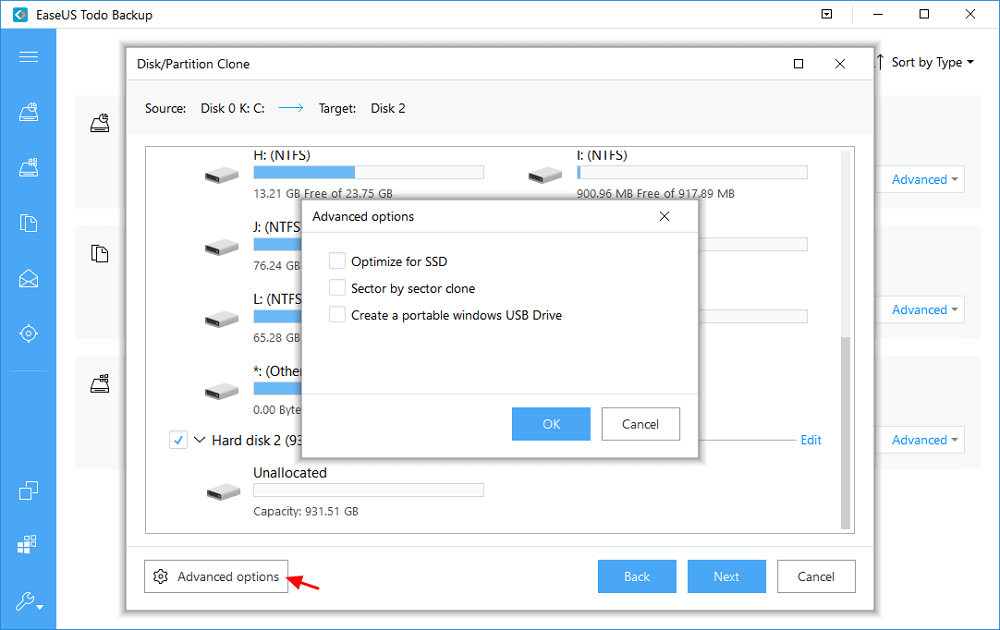 Step 4. Preview a disk layout and click "Proceed" to start cloning the HDD to a USB flash drive at once.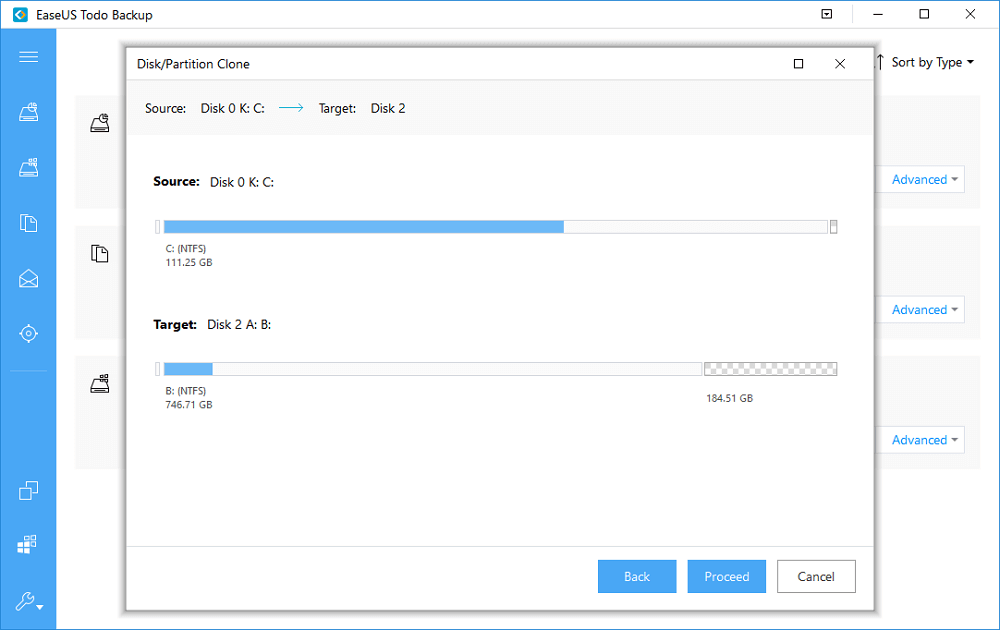 Given that data loss happens quite often, you should equip your computer with such a file backup tool to avoid losing your files completely. Don't be the one who realizes the severity of data loss after the disaster occurs. Be the one who prevents the disaster from happening.