Do I Need to Backup Programs Before Reinstalling Windows
Windows is a great operating system, but sometimes it can be a little buggy with serious booting problems like getting Windows ready stuck, system crash, no bootable device, etc. If you are having issues with your computer, the best solution may be to reinstall Windows 10.
However, when we reinstall the system, the files and programs on the system disk will be formatted and lost. Therefore, backing up your programs and files is necessary to ensure that your essential data is secure in case something goes wrong during installation.
This post will discuss how to back up programs before reinstalling Windows 10 or 11. In addition, we provide step-by-step guides on how to do it!
How to Backup Programs Before Reinstalling Windows 10/11 with File Backup Software
If you're planning to reinstall Windows 10 or the latest Windows 11, it's always a good idea to back up programs first. Then, you can restore them after the re-installation is complete.
Several ways are possible to back up programs on Windows. One is to use a PC backup software like EaseUS Todo Backup Home. This software can create an image of your entire hard drive, including your programs. This image can be stored on an external hard drive or network location.
Highlights and special functions of EaseUS backup software are:
Back up disks, partitions, and files smartly and restore them quickly
Excellent clone features allow for system and disk clone 
Back up systems, boot partitions, and program files securely 
Back up files to various devices, including network shared location, USB Drive, clouds, etc.
To backup programs with EaseUS Todo Backup, follow the steps below. 
Step 1. Launch EaseUS Todo Backup and choose "Create Backup" on the home page, click "Select backup contents".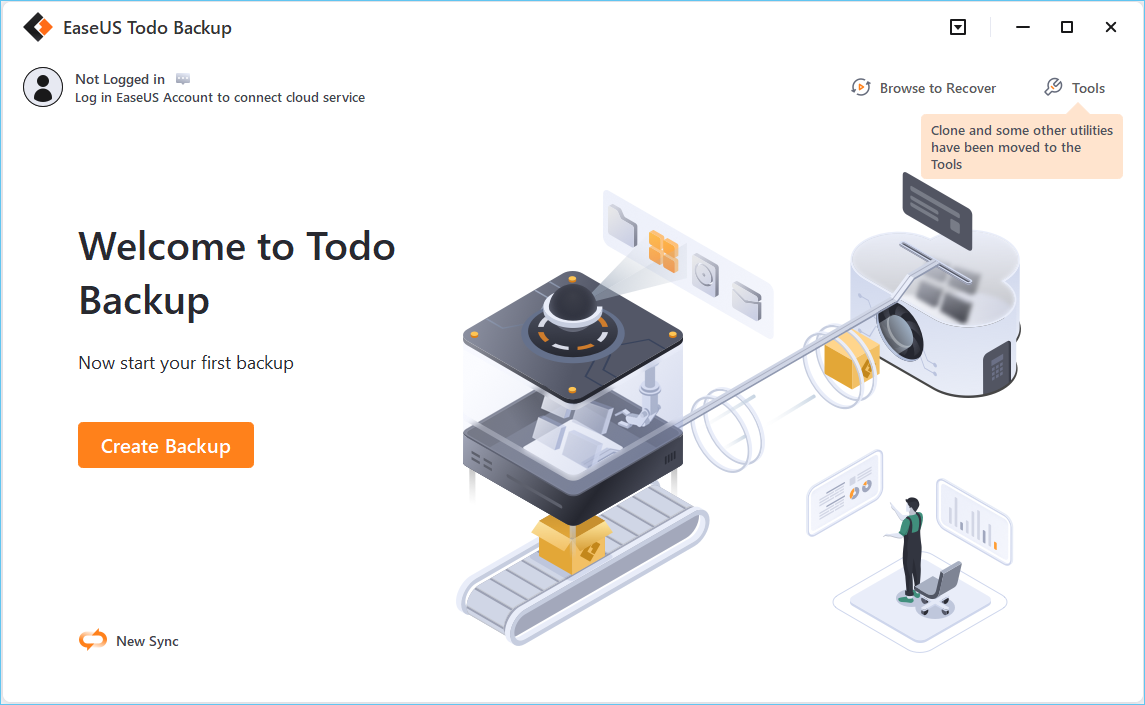 Step 2. Among the four available categories, click "OS" to start back up.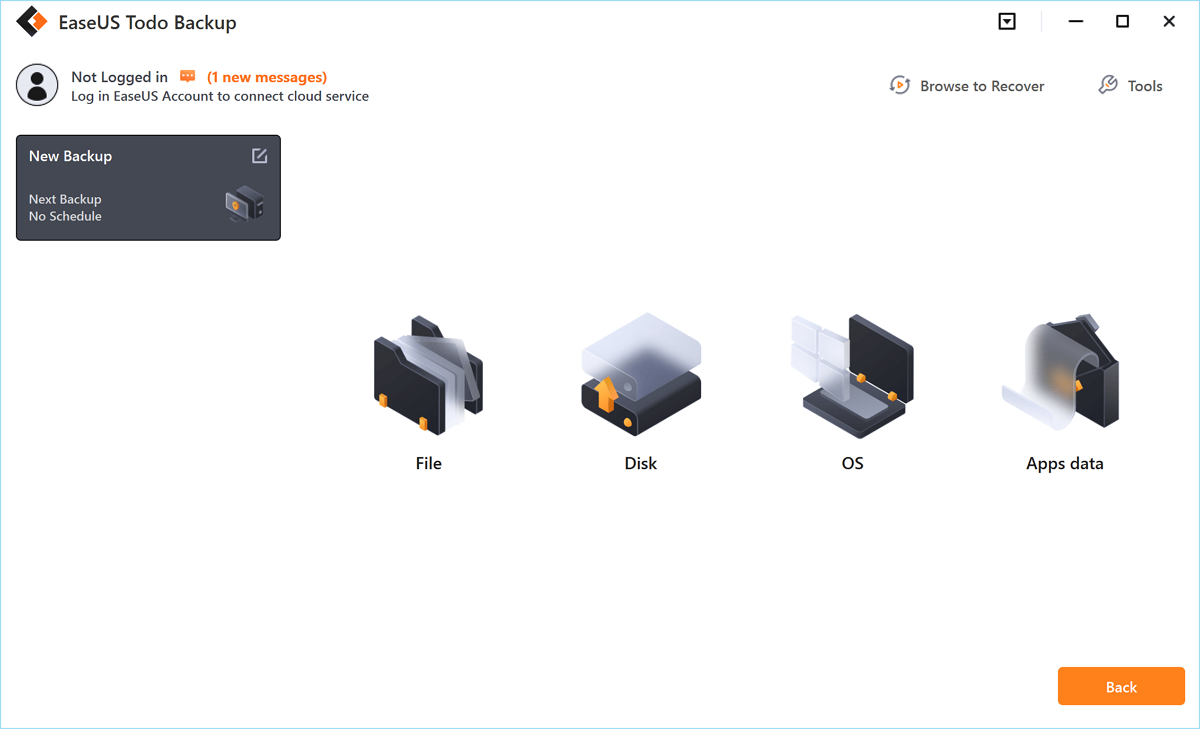 Step 3. The system partition will be automatically selected, you only need to select the location.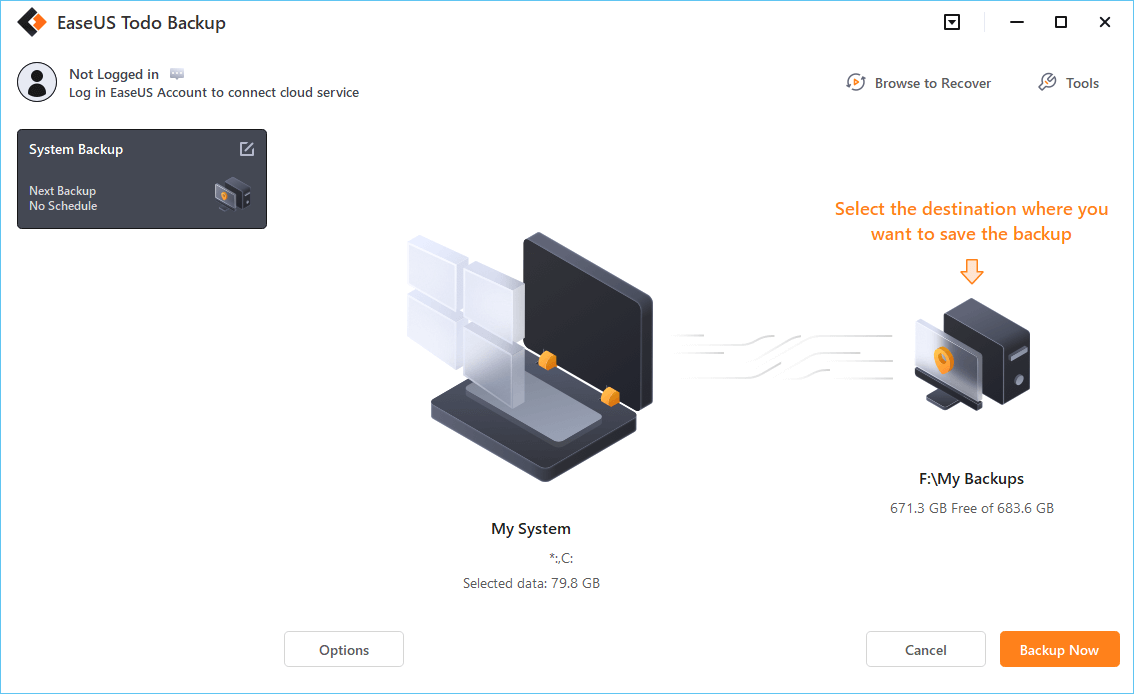 Step 4. Local Drive, Cloud, and NAS are available for you to save the backup file. You can also connect an external hard drive to preserve the system backup files.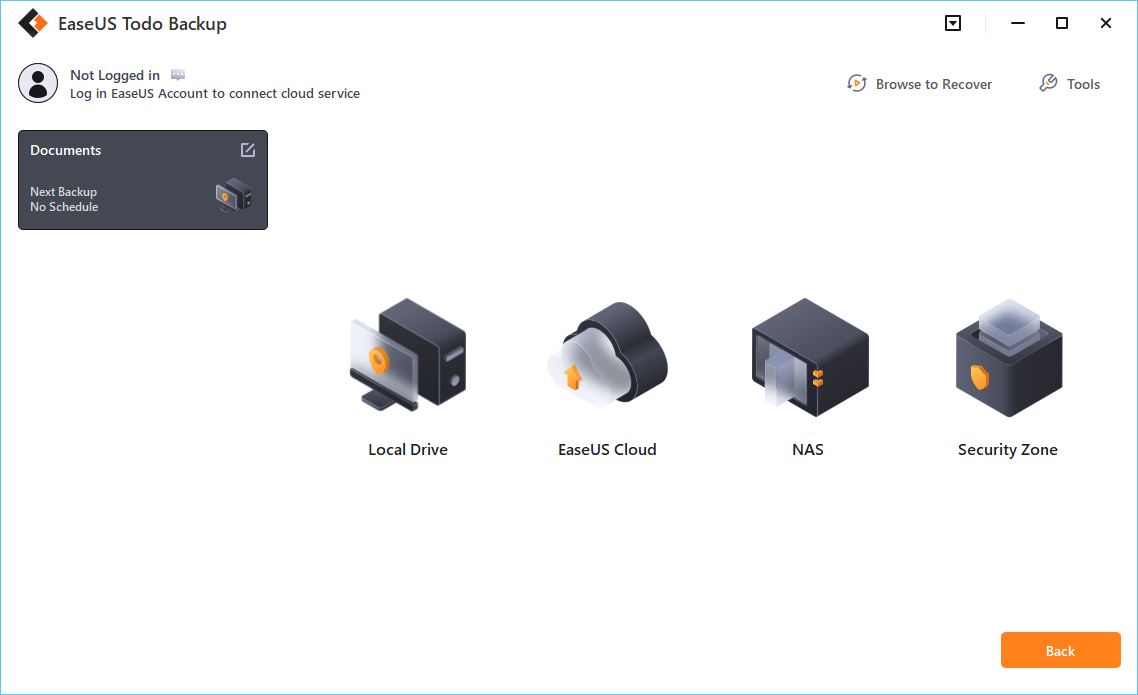 Step 5. You can customize the settings in "Options" at the left bottom. After that, click "Backup Now", and the process will begin.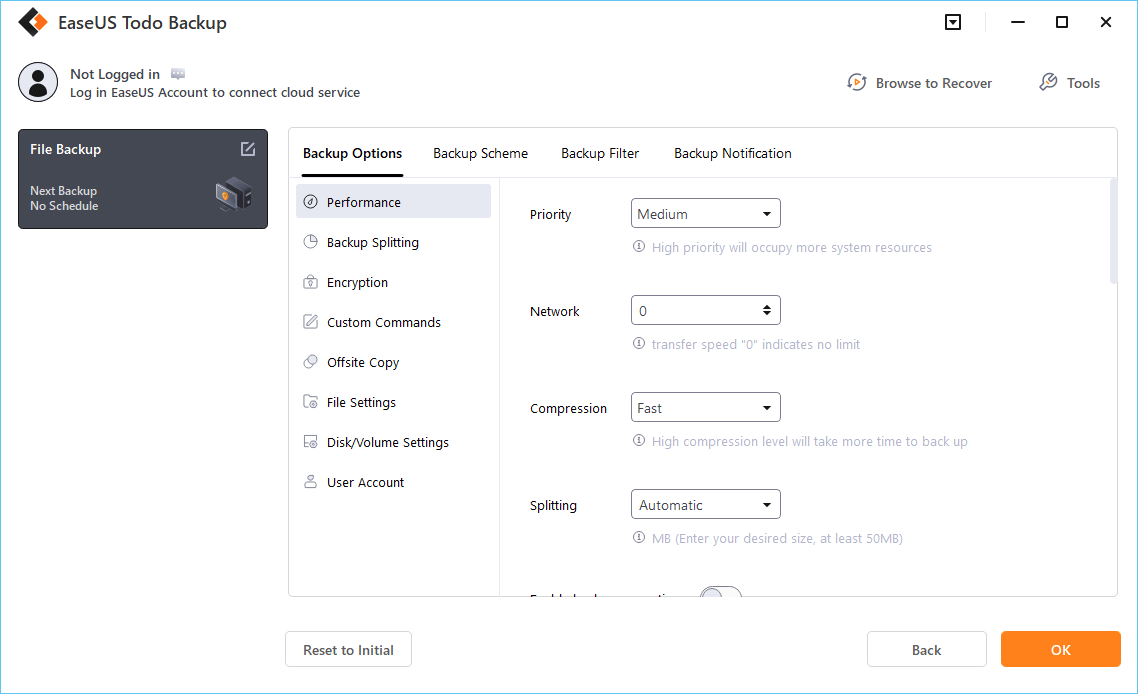 *After finishing the backup process, you can check the backup status, recover, open, or delete the backup by right-clicking the backup task on the left.
How to Backup Program with Windows Built-in Tool
Windows 10 backup and restore is an embedded utility that allows users to back up and restore files through a system image. You can use this tool to backup programs to avoid data loss.
Here's how:
Step 1. Search for and open the Control Panel on your computer and go to "Backup and Restore (Windows 7)".

Step 2. Click "Create a system image" on the screen.

Step 3. Select the destination where you want to save the backup image on the next screen. It's usually best to keep it on an external hard drive or USB flash drive.
Step 4. Choose "Include a system image of drives" option and click "Next".
Step 5. On the next screen, you'll be able to select which drives you want to include in the backup image. By default, only the drive that Windows is installed on will be selected. If you have multiple drives, make sure to select them all.
Step 6. Once you've made your selections, click "Next" and the backup process will begin. Depending on the size of your hard drive, the backup process takes a while.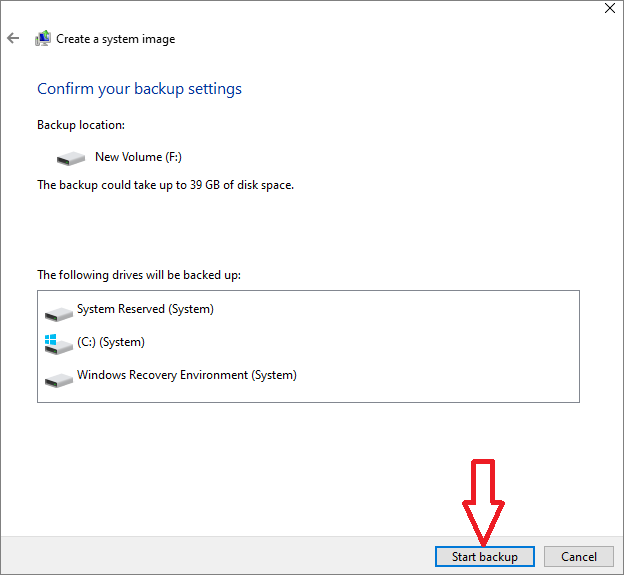 Once the backup is complete, you'll have a full image of your programs and data that can be restored later if needed.
How to Backup Programs Before Reinstalling Windows 10 with Export-and-Import Tool
Another way to back up programs on Windows is to use a program's export feature. Many programs have this feature, which allows you to save your settings and data in a file. You can import the files into the same or another program after reinstalling Windows 10.
To export a program's settings:
Step 1. Open the program and look for an "Export" or "Backup" option in the File menu.
Step 1. Select the option and choose where to save the exported file. Make sure to remember this location.
Step 1. After exporting the file, you can reinstall Windows 10.
Step 1. Once the re-installation is complete, open the program and look for an "Import" or "Restore" option in the File menu.
Step 1. Select the option and choose the exported file. This will restore your program's settings and data.
Back Up Programs Before FAQs Reinstalling Windows 10 FAQs
Get additional information on program backup before reinstalling Windows.
Will I lose my programs if I reinstall Windows?
YES, the files and programs on the system disk will be lost if you reinstall the operating system. So we recommend that you back up programs before Windows re-installation.
How do I reinstall Windows without losing programs?
To reinstall Windows without losing programs, you can first back up them if the system runs appropriately. Then, if your computer can't boot with crucial programs and data, don't worry. Use EaseUS Data Recovery Wizard WinPE edition to restore data and files from an unbootable computer. This way, you can save all your data and reinstall Windows without data loss.
How do I back up my Windows programs?
The quickest way to back up your programs on your disk is taking professional disk backup software:
Step 1. Download and install EaseUS Todo Backup Home.
Step 2. Choose disk backup to back up the system disk.
Step 3. Restore your system disk with programs whenever you need them.
How do I reinstall Windows 10 and keep everything?
If you want to keep your personal files and settings but get rid of all the bloatware and junk that came with your PC, then you can do a clean install of Windows 10 with the "Reset this PC" feature. This will give you a fresh installation of Windows 10, but it will also preserve your personal files and settings. Link to the post: tips for clean install windows 10 without losing data.

Cedric Grantham is one of the senior editors of EaseUS who lives and works in Chengdu, China. He mainly writes articles about data recovery tutorials on PC and Mac and how-to tips for partition management. He always keeps an eye on new releases and loves various electronic products.
Taking everything into consideration, we can say that EaseUS Todo Backup Home can offer you a little extra sense of security with a set of advanced tools. The interface provides quick adaptation, every process guiding you all the way through so you don't get stuck or further damage your system rather than keeping it safe.

 Read More

EaseUS Todo Backup Free lets you create backups of your important files or your entire computer through its streamlined interface. Just choose the backup type you'd like to get started, and let the program do the reset.

 Read More

EaseUS includes all the features I expect from backup software like versioning, incremental backups, and scheduling. For more advanced users, EaseUS allows you to install a pre-boot environment onto your hard drive so you can use it to restore files without burning a CD or putting it on an external USB drive.

 Read More

EaseUS Todo Backup
Smart backup tool for your files and entire computer in Windows 10/8/7.
Install Windows on Multiple Computers at Once? No Problem!
Learn how to install Windows 11/10/7 and special programs/software on a batch of computers. Use 10 minutes to do the 10 hours work without making a single mistake!
Get Free Solution!