Solutions to other stuck issues:
Your computer gets stuck on starting a Windows screen when you tried to turn on a computer? For no reason, when you start Windows 10, 8 or 7, it hangs at the start logo and it even lats minutes to hours sometimes? Some users reply that it may work to force the computer to shut down and when computers get restarted, everything would be alright. However, this is not a long-term solution and not a very good method to protect the computer, data and system security. Don't worry. EaseUS will offer you complete solutions to fix Windows 10/8/7 stuck on startup/boot/loading screen issue here now:
Now you may follow any one of these offered methods to solve the Windows stuck on loading screen issue with ease now. And you shall be very careful while trying to follow these offered solutions. Method 1, 2, 3, 4 are highly recommended for beginners and the latter four solutions are for advanced Windows users.
Method 1. Start Windows 10/8/7 in Safe Mode
Press F8 (for Windows 7 users) or hold Shift and click Restart (for Windows 8/10 users) on Power men;
Restart the computer in Safe Mode without doing anything.
Sometimes, Windows update or other problems may get Windows hung up and Safe mode will help the computer to boot normally again.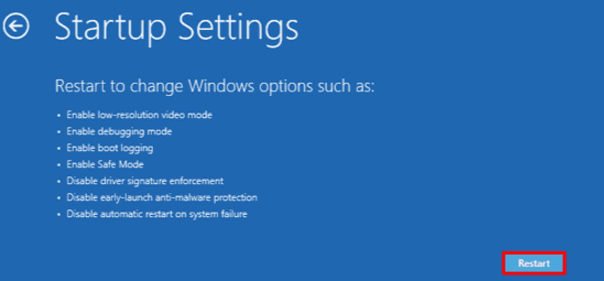 Method 2. Check & fix hard drive errors
You can either choose to manually check and fix hard drive errors with partition manager software or to manually solve this problem. The first one is more recommended. Why is that? Partition manager can help you to boot PC from a bootable disk and copy partition with data into another external storage device so as to avoid data loss error.
Check and fix hard drive with the partition manager
Here we recommend you to try EaseUS Partition Manager which would help you do quite a lot of complex partition management jobs and fix system hard disk error with ease.
Create a WinPE bootable disk from another healthy computer which is running the same system as your present PC.
Connect the bootable disk USB drive or SD card with a computer and select to boot from the disk.
Select to enter EaseUS Partition Master, there you can directly perform a disk or partition copy operation so to copy partition data into a new storage device; (Do remember to connect another new drive or storage device with PC.)
Then use EaseUS Partition Master to check and fix hard drive error.
Later you can reboot Windows and continue to use the computer again. (If some data were lost, don't worry. You can restore them from the copied partition data.)
Manually check and fix hard drive error
Turn on Windows and press F8/Shift to enter Safe Mode and select Repair Your Computer.
If it asks you to choose keyboard, click OK; If it tells to choose the account, choose your account and click OK; If you have a password, enter it.
When you see System Recovery Options, click Command Prompt > type: chkdsk in command prompt and hit Enter.
This will scan and fix errors in the hard disk drive. And then you can restart the computer to continue to enjoy Windows 10/8/7 without any problems then.
Method 3. Repair system with system repair disk (bootable disk)
Create a system or WinPE bootable disk with EaseUS Partition Master on a healthy computer which is running the same OS as yours.
Connect the bootable disk with your PC.
Boot the computer and select to restore Windows from the bootable disk.
Let the program automatically restore Windows for you in your computer and wait patiently till Windows boot up.
Method 4. Restore the system to the previous state
This method requires you to have system backups in your PC before the disaster. If you do have a full system backup in your PC, you may follow the below steps to try:
Turn on Windows and press F8/Shift and click Repair Your Computer.
When Windows repair mode is ready, click OK if it asks you to choose keyboard; Choose your account and click OK if it asks you to choose the account and enter a password if you have one.
Choose System Restore under System Recovery Options and you can see all Windows restore points.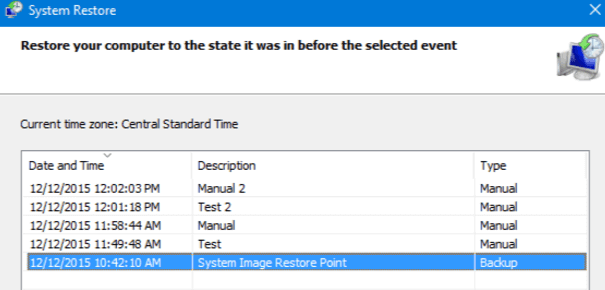 Select the right restore point which was created when your computer is safe and sound, and check Show more restore points if you don't see all restore points.
Click Next. Then all you need is to wait patiently to let it restore all your Windows to the point that you've selected.
Method 5. Check system RAM
If it is caused by bad memory in the computer or the memory slot on a computer motherboard is bad, you may follow to fix it:
Try to change or reinstall the computer and restart the system in safe mode: press F8/Shift on startup.
Select Safe Mode and hit Enter.
Press Win + R or run MSCONFIG and click OK.
Select a clean boot option in Under Selective startup.
Press Apply and restart Windows in normal mode.
Method 6. Remove video card driver
Boot the computer into Safe Mode and remove the video card driver.
Reinstall the video card driver again.
Restart Windows 10/8/7 to see if you can boot into a normal mode.
Method 7. Scan virus in Safe mode, uninstall antivirus software
1. Scan virus in safe mode
Boot Windows into safe mode as Method 1 offered.
Delete temporary files.
Download virus/malware scanners.
Run to scan and remove all virus/malware from Windows.
Reboot PC to start Windows normally.
2. Uninstall antivirus software
Sometimes there might exist a conflict between antivirus software and Windows system, then your computer gets stuck on startup Windows 10/8/7. Therefore, you may try to uninstall the antivirus software to see whether this problem will be fixed or not.
Method 8. Reinstall/Clean install Windows 10/8/7
This method will be easy but you may lose some files and data. All you need is to download relative ISO image files of your present Windows system and then perform a clean installation of Windows 10, 8 or 7. Then Windows stuck on the loading screen, boot or startup errors will all be solved.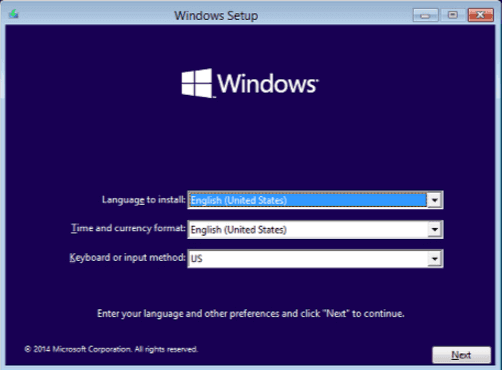 100% of people found this article helpful.
Frequently Asked Questions
Why Choose EaseUS Partition Master?

"I've used Partition Master Professional many times to create, delete, format, move, rename, and resize partitions." —PCWorld

"Partitioning tools have come a very long since the days of complicated command line utilities and EASEUS Partition Master is one of the most advanced programs available." —TECH ADVISOR

"I love that the changes you make with EaseUS Partition Master Free aren't immediately applied to the disks. It makes it way easier to play out what will happen after you've made all the changes." —Lifewire
Will the "Migrate OS" feature transfer the Windows system files only or the whole C drive?

To ensure that the migrated system will boot normally, the Migrate OS feature will transfer all the files in the system and the boot partitions. Generally, the boot partition is the C drive so the transfer will include all the files in C.
Does EaseUS Partition Master license apply to multiple computers?

The license of Partition Master Professional and Server editions can be used on 1 computer only, while that for for the Technician and Unlimited editions can be used on multiple machines.
What is the difference between EaseUS Partition Master Trial version and the Free version?

Free is for home users only, with most basic functions available such as partition resize and clone. While trial can help you understand how this product works and test what a full license can do on a business or server OS machine.
Will it cause any data loss after resizing the partition in EaseUS Partition Master?

Generally, it will not cause any data loss or boot issue by resizing a partition. However, in order to protect your data, we suggest that you backup the partition before resizing, in case of any unexpected situations such as power outages, computer hardware failures, etc. You can use EaseUS Todo Backup to backup the partition and its trial version is fully functioned for 30 days.
What should I prepare before resizing the partition?

On the partition that is going to be operated, there might be some files being occupied by other programs. To ensure a successful operation, we suggest that you close all the unnecessary software before resizing that partition. Otherwise, EaseUS Partition Master will detect the partition being locked by the other software and require a reboot to resize the partition under boot mode.
About EaseUS Partition Master
All-round disk & partition management software for personal and commercial use. Let it manage your storage drive: resize, format, delete, clone, convert, etc.