Need to Upgrade or Reinstall Windows 10?
For the old Windows system users to upgrade to Windows 10, Microsoft discontinued the update for Windows 7 in Jan 2020 and Windows 8 in Jan 2023. For the current Windows 10 users who complained about OS drawbacks, you can choose to clean install Windows 10.
Possible Causes of Upgrading Windows 10:
If you upgrade to Windows 10, you'll be able to take advantage of the latest technological advances. 
Windows 10 is faster and more efficient than older versions of Windows. It includes many performance enhancements that can help to speed up your computer.
Windows 10 is more secure than older versions of Windows. It includes several security features that can help to protect your computer from viruses and malware.
Windows 10 is more compatible with newer hardware and software than older versions of Windows.
Possible Reasons for Reinstalling Windows 10:
There are some reasons why you might need to reinstall Windows 10.
A computer is running slowly: reinstalling Windows 10 can help to resolve these technical difficulties.
Planning to sell your computer or give it to someone else will help remove all of your personal files and data from the device.
Start fresh with a clean slate: If you've been using your computer for a long time and it's become cluttered with junk files, reinstalling Windows 10 can help to improve its overall performance.
Then you plan to change OS. What to do before upgrading to Windows 10?
Do I Need to Backup Before Windows 10?
If you have the same question mentioned above, the answer is YES.
As you are trying to upgrade from Windows 7/8/8.1 to Windows 10 or reinstall OS, there is a slight chance you don't need to back up anything. It would be best if you backed up everything to prevent data loss.
Things to backup before reinstalling or upgrading to Windows
What do I need to backup before upgrading to Windows 10? - Quora.com
What files should I backup before reinstalling Windows? - Quora.com
Before upgrading to Windows 10, users must be able to backup their files and data, including documents, photos, music, and any other files you might need to access later. Additionally, it is a good idea to backup any custom settings or configurations made to the operating system. These can be restored after the upgrade is complete. Moreover, creating a backup of your installed programs is a good idea. This way, you can reinstall them on Windows 10 without going through the process of downloading and installing each one individually.
After you've backed up your files, what else is there?
Preparation for Windows 10
Preparation is vital when upgrading any computer system, especially when upgrading to Windows 10. A few simple steps should be taken to ensure a smooth transition.
First, it is essential to check that all of the hardware meets the minimum requirements for the new operating system.
Second, it is recommended to create a backup of all critical files and data. This can be done by copying files to an external hard drive or using cloud storage services.
Third, it is advisable to run a virus scan to remove any potential threats from the computer before beginning the upgrade process.
By taking these precautions, the upgrade to Windows 10 will go as smoothly as possible.
How to Backup to Computer Before Upgrading to Windows 10
EaseUS Todo Backup is a versatile and reliable backup software that can be used to backup files, system, disk, and mail. It offers a wide range of features and an intuitive interface, making it an ideal choice for users of all levels of experience.
💡Unbiased reviews:"Although there are a lot of third-party backup programs out there, one that consistently tops the list of best backup software is the EaseUS ToDo Backup." - 
Digitaltrends.com
With EaseUS Todo Backup, you can be sure that your data is safe and sound, even in the event of a system crash or hard drive failure. And because it supports a wide range of media types, you can be confident that your backups will be compatible with your devices and operating systems.

Best Free Backup Software for Windows 11
With technological advancements, backing up your data has become easy. Lucky for you, we have 5 solutions for you. Your data is now retrievable with the best free Windows 11 backup software. Keep reading to discover the best backup software.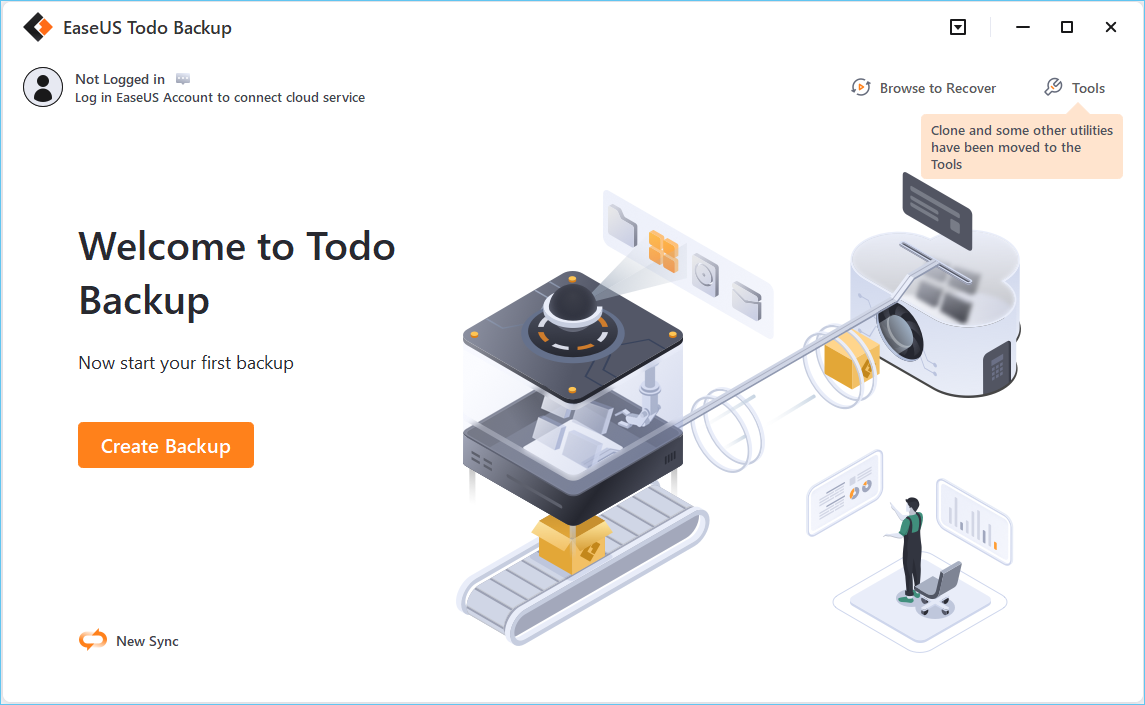 So why wait? Get started today and see how EaseUS Todo Backup can help you protect your data. Start to do Windows backup before update:
Step 1. To initiate a backup, click the Select backup contents option.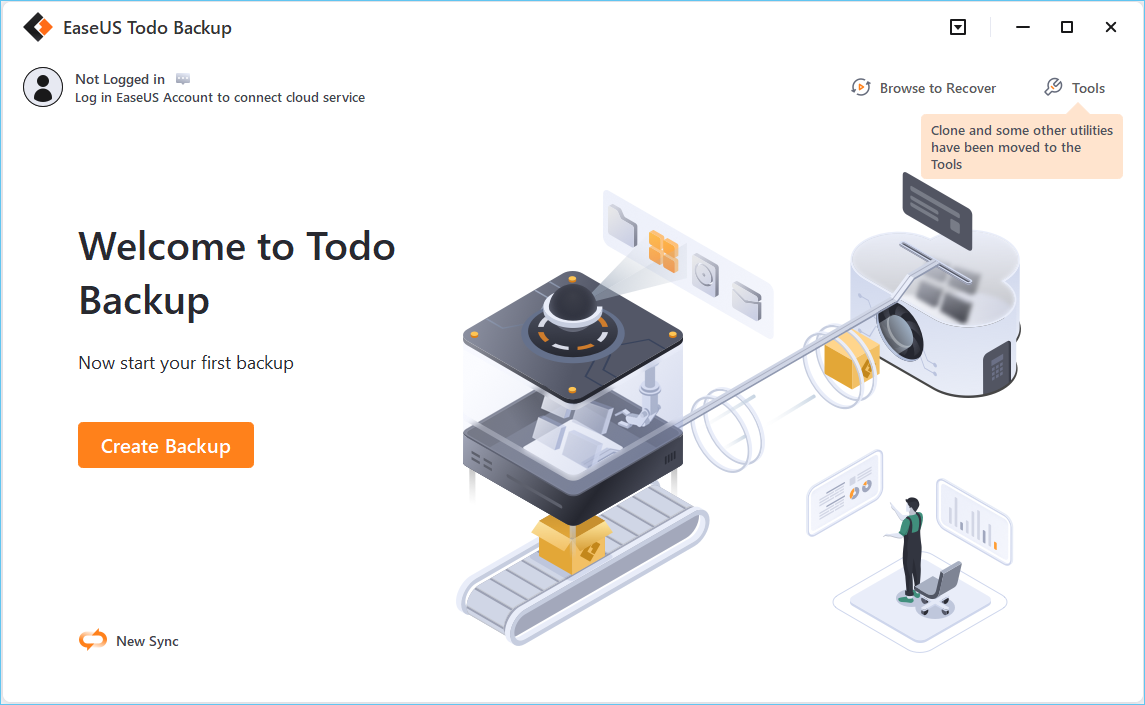 Step 2. There are four data backup categories, File, Disk, OS, and Mail, click File.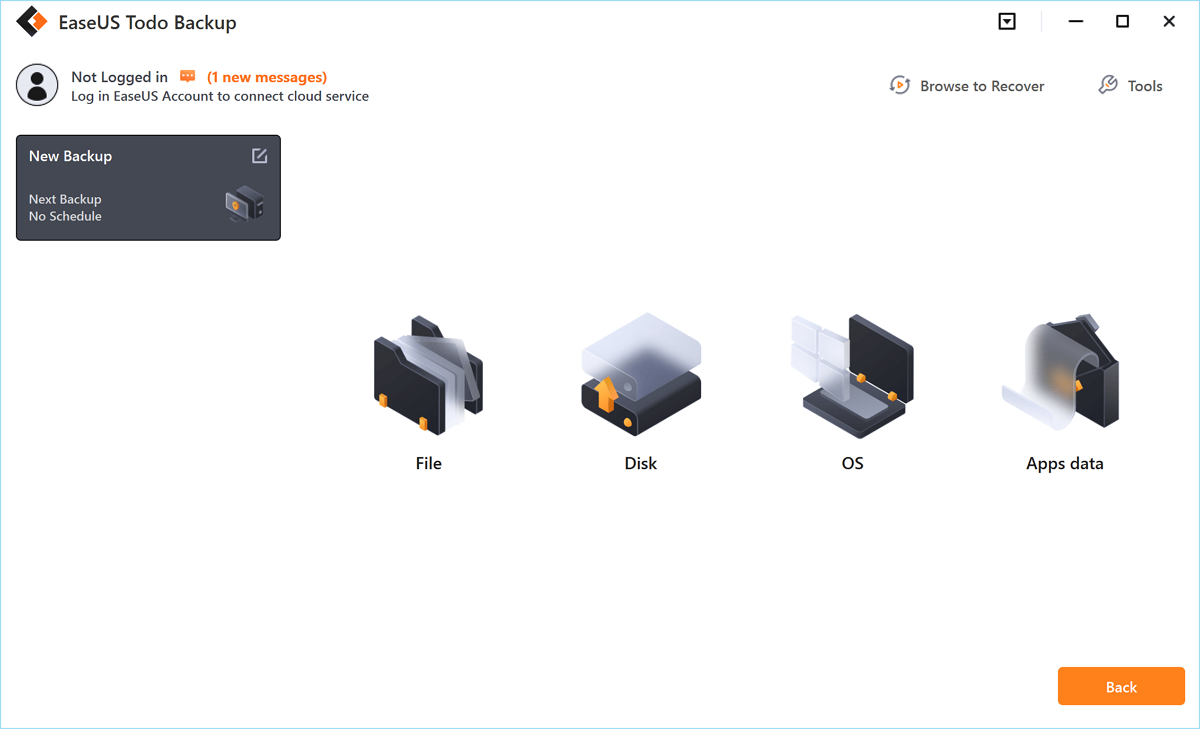 Step 3. On the left, both local and network files will be shown. You may extend the directory to pick the backup files.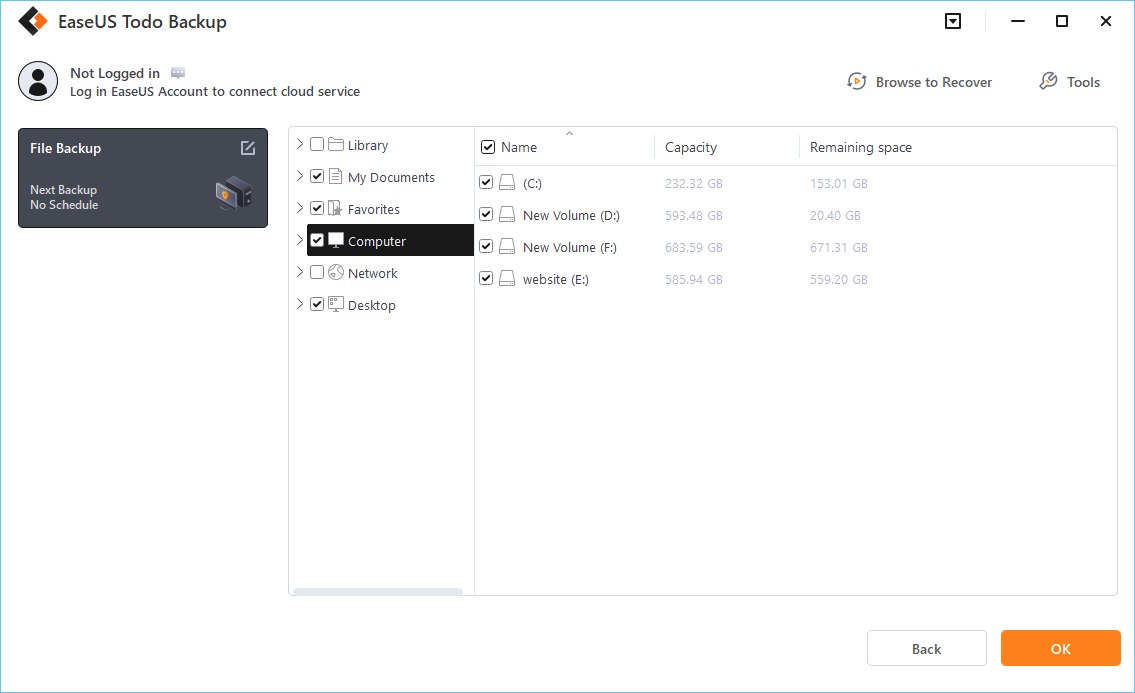 Step 4. Follow the on-screen instructions and choose a location to store the backup.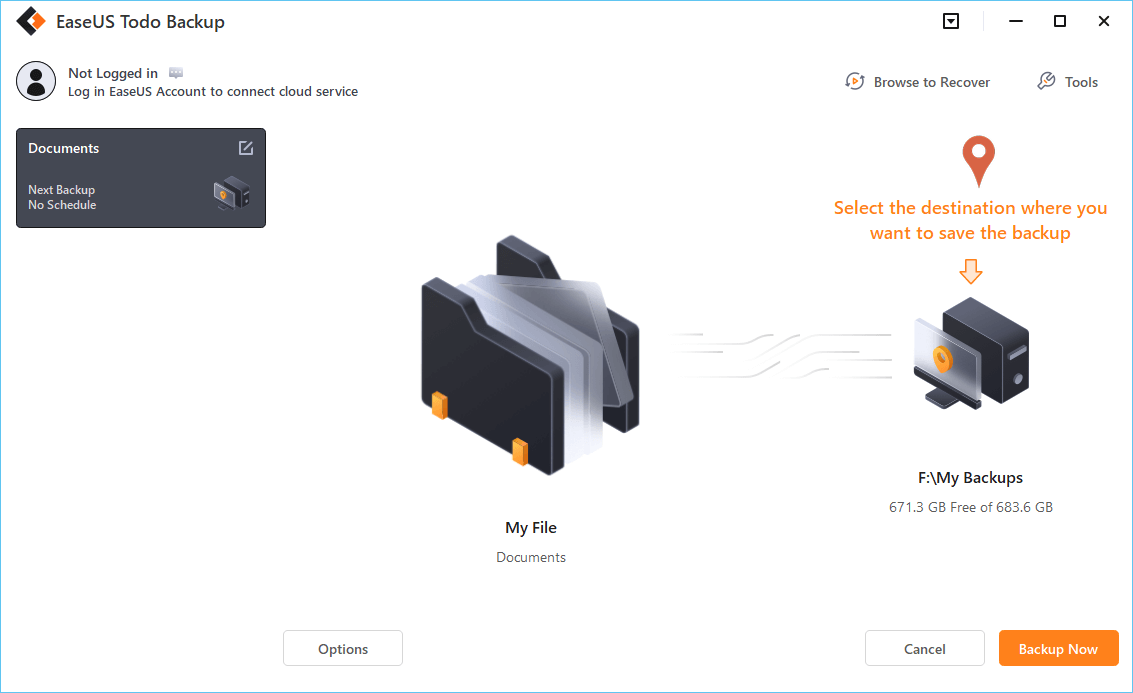 Click Options to encrypt the backup with a password in Backup Options, then click Backup Scheme to specify the backup schedule and start the backup at a certain event. There are also other additional choices you may choose to tailor the backup process to your requirements.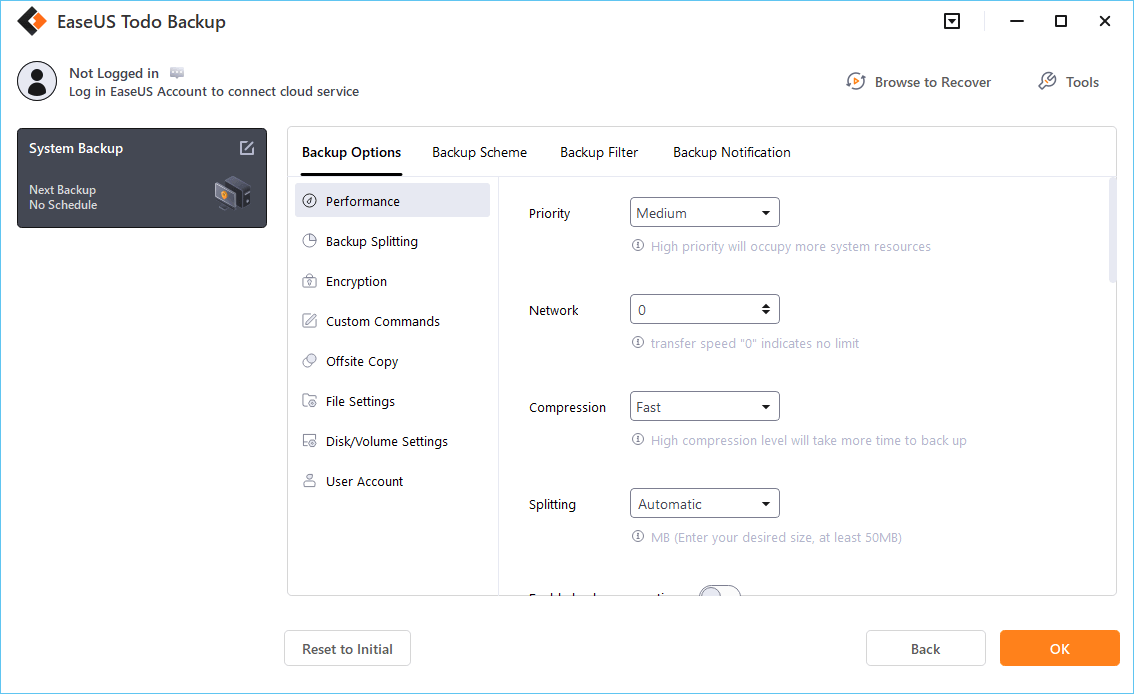 Step 5. The backup may be stored on a local disk, EaseUS' online service, or NAS.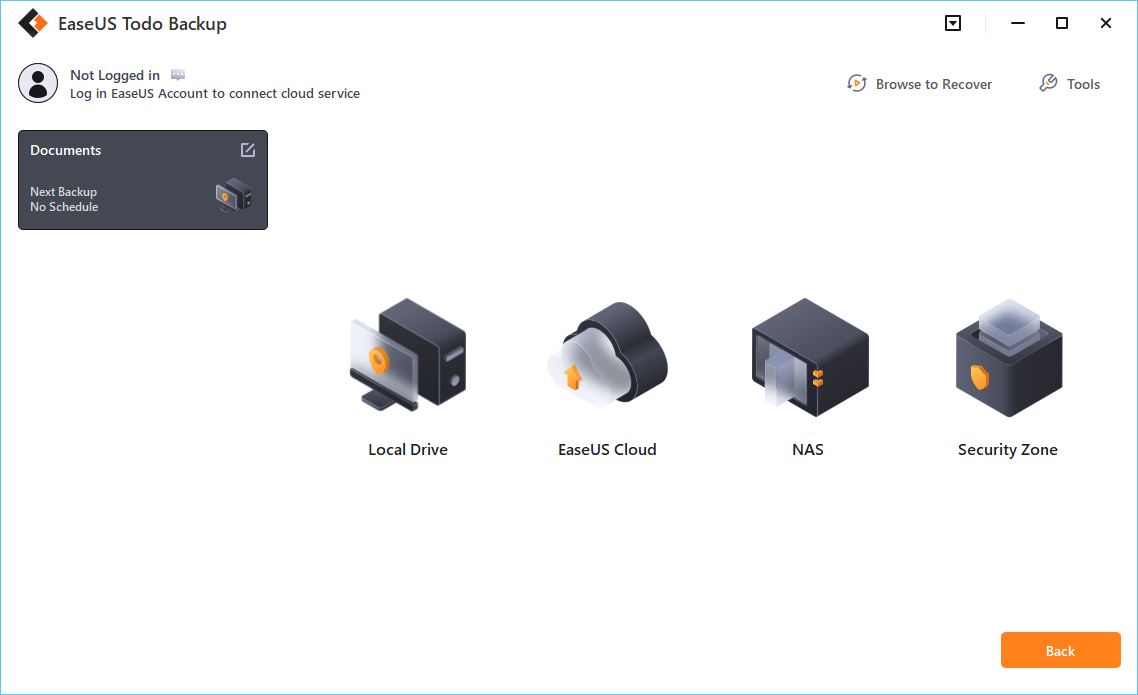 Step 6. EaseUS Todo Backup enables customers to back up data to a third-party cloud drive as well as its own cloud drive.
If you want to back up data to a cloud drive provided by a third party, choose Local Drive, scroll down to add Cloud Device, and then add and log in to your account.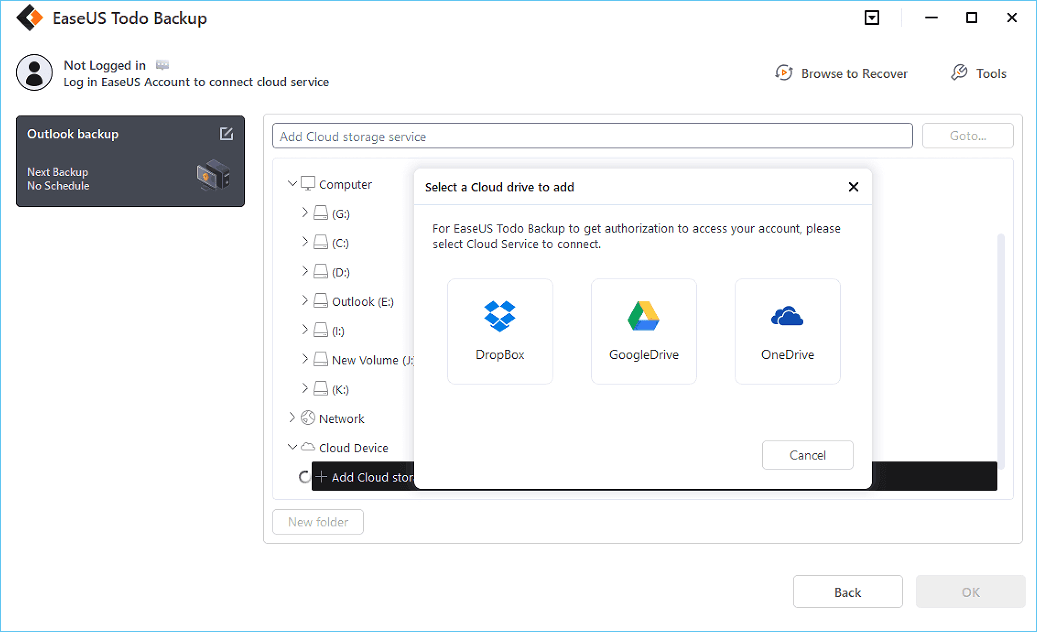 You can also choose the EaseUS cloud drive. Sign up for an EaseUS Account, then click EaseUS Cloud and log in.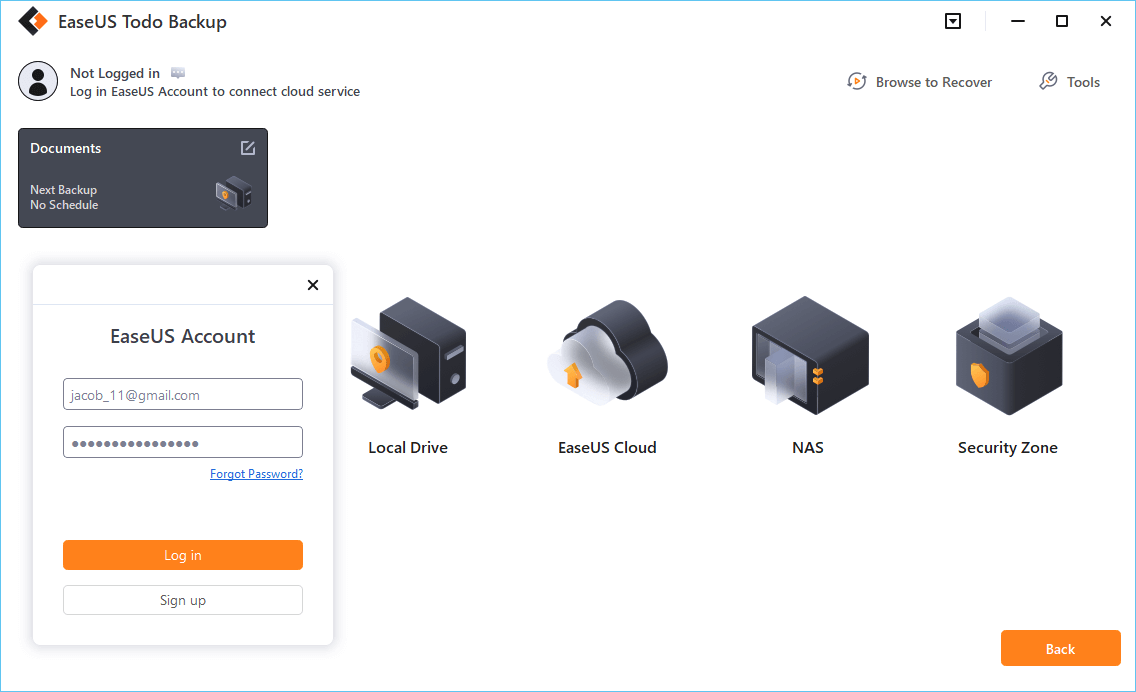 Step 7. Click Backup Now to begin the backup process. The backup job will be presented as a card on the left side of the panel after it has been finished. Right-click the backup job to handle it further.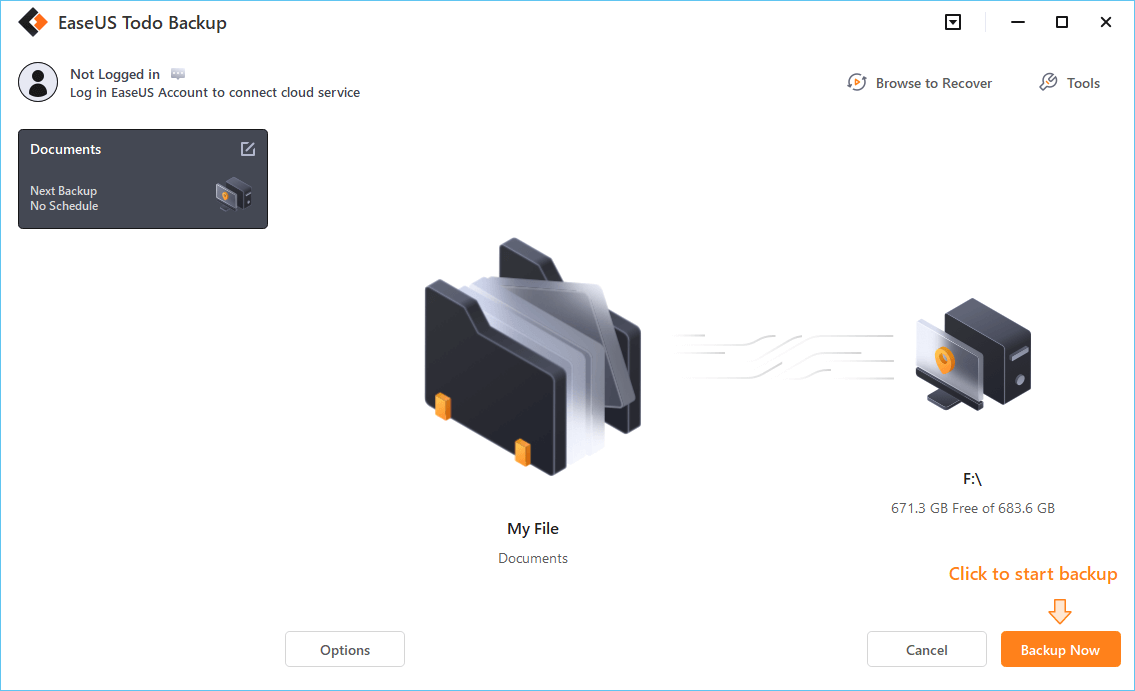 Windows Built-in Tool - Backup and Restore(Windows 7)
Prepare a blank USB drive.
Step 1. Open Control Panel and click Backup and Restore (Windows 7).
Step 2. Click Create a system image.
Step 3. Follow the "Create a system image" wizard and click "Start backup".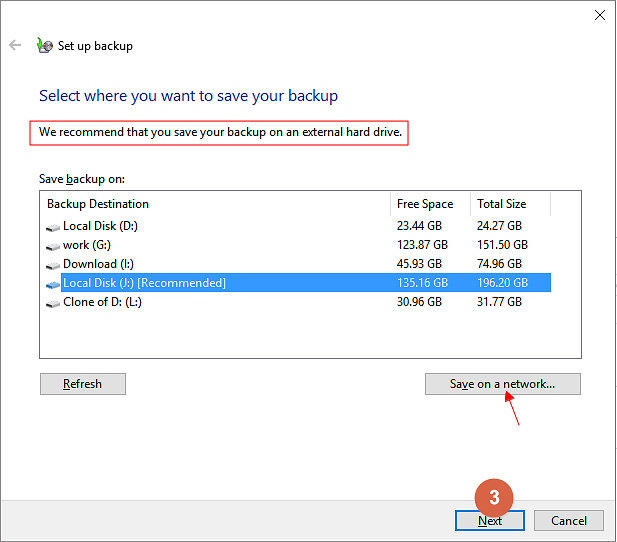 Now you can safely upgrade to Windows 10.
Post Windows 10 Upgrade Issue:
Final Verdict
Creating a backup before installing a new operating system is always a good idea, and Windows 10 is no exception. One free and safe way to create a backup is using third-party software. If you have important files or settings that you want to keep, backing up before upgrading to Windows 10 is a good idea. You can restore your files from the backup if something goes wrong during the upgrade process.
Windows Backup Before Backup FAQs
1. Should you backup before upgrading your OS?
On the one hand, if you backup your data before upgrading, you'll be able to restore it if something goes wrong during the upgrade process. This can be a lifesaver if your computer crashes or you encounter any other significant problems. On the other hand, backing up your data can take a significant amount of time, and there's always a chance that something could go wrong with the backup itself (Please run the safe software).
2. What should I do before installing windows 10?
You can backup your files to an external hard drive, or you can use cloud backup services like Google Drive or Dropbox. Once you've backed up your files, you're ready to install Windows 10. The installation process is straightforward, and plenty of online resources can guide you through the process.
3. Is it necessary to backup before updating to windows 11?
It is always a good idea to backup your data before updating to a new version of Windows. While Microsoft does its best to test updates before release, there is always the potential for something to go wrong. By backing up your data, you can be sure that you will not lose any critical files if there are any issues with the update.

Updated by Roxanne
Roxanne is one of the main contributors to EaseUS and has created multiple posts on digital devices like PCs, Mobile phones, tablets, Mac, etc. She loves to share ideas with people of the same interest.
Taking everything into consideration, we can say that EaseUS Todo Backup Home can offer you a little extra sense of security with a set of advanced tools. The interface provides quick adaptation, every process guiding you all the way through so you don't get stuck or further damage your system rather than keeping it safe.

 Read More

EaseUS Todo Backup Free lets you create backups of your important files or your entire computer through its streamlined interface. Just choose the backup type you'd like to get started, and let the program do the reset.

 Read More

EaseUS includes all the features I expect from backup software like versioning, incremental backups, and scheduling. For more advanced users, EaseUS allows you to install a pre-boot environment onto your hard drive so you can use it to restore files without burning a CD or putting it on an external USB drive.

 Read More

EaseUS Todo Backup
Smart backup tool for your files and entire computer in Windows 10/8/7.
Install Windows on Multiple Computers at Once? No Problem!
Learn how to install Windows 11/10/7 and special programs/software on a batch of computers. Use 10 minutes to do the 10 hours work without making a single mistake!
Get Free Solution!