Page Content:
Turning off your computer or device is vital when you have completed your day's work. When troubleshooting a common computer glitch, shutting down your device can be the simplest escape, and Windows 11 is no different. But what do you do if you come across a Windows 11 won't shut down problem? Fortunately, there are several simple solutions.
Shutting down and restarting our computers are two of the most popular methods we use to resolve a wide range of difficulties on Windows 11. Getting a Refresh or Restart is generally helpful in resolving minor or transitory difficulties, such as particular errors or slow speed. What happens if you cannot even shut down your computer? Isn't it supposed to be annoying? In this post, you will discover many solutions to the problem of Windows 11 PC or laptop stuck on shutting down screen, or computer won't shut down just restarts. Don't worry, we got all issues and solutions covered here!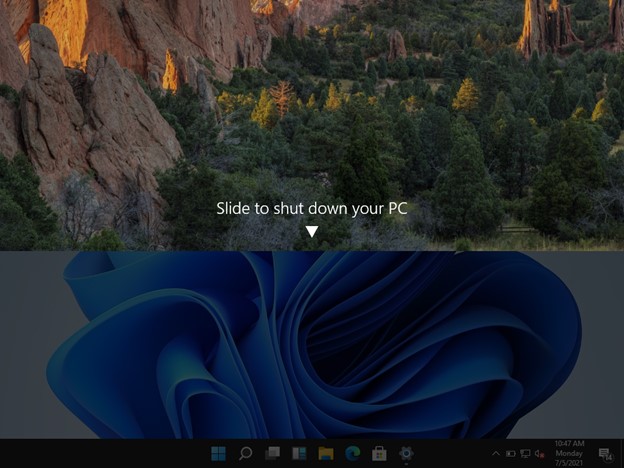 Why Is My Windows 11 Not Shut Down?
It is common to find yourself in trouble with software-related issues when attempting to shut down your computer. Depending on the cause, either a flaw in the Windows 11 operating system or an application interfering with the PC's capacity to function properly has been identified.
A broken power button is another reason a computer would not shut down properly (if you're shutting down manually). Fortunately, this is a very unusual situation that most people will not have to be concerned about; nevertheless, other methods of shutting down Windows 11 do not require the actual power button. There's also a possibility that nothing is wrong with Windows or the power button, but a specific option has been switched off, causing your device not to shut down even when you push the power button.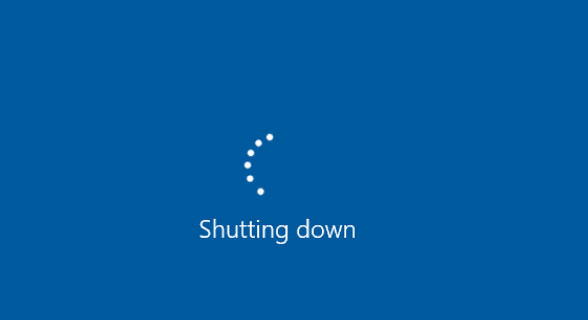 Alternative Ways to Shut Down Your Windows 11 Computer
The most straightforward method is to shut down your computer at the time of issue and then attempt to restart it again.
It is possible to resolve the problem of not being able to shut down your computer by applying numerous methods of shutting down the computer.
Now let's learn each of these solutions one by one:
1. Use Physical Power Button to Shut Down
Even if a software fault prevents you from shutting down Windows 11 using the mouse or keyboard, most computers will react to a press-and-hold of the power button for many seconds. This works regardless of whether the power button is enabled in Control Panel or disabled.
2. Press Ctrl + Alt + Delete to Find the Shut Down Option
The Ctrl+alt+Delete shortcut keys allow you to shut down your Windows 11 PC. This shortcut key may stop running programs and enter a safe mode to shut down the PC. This option is helpful when the Start menu or other methods don't function. Here's how it works:
Step 1. Press Ctrl + Alt + Delete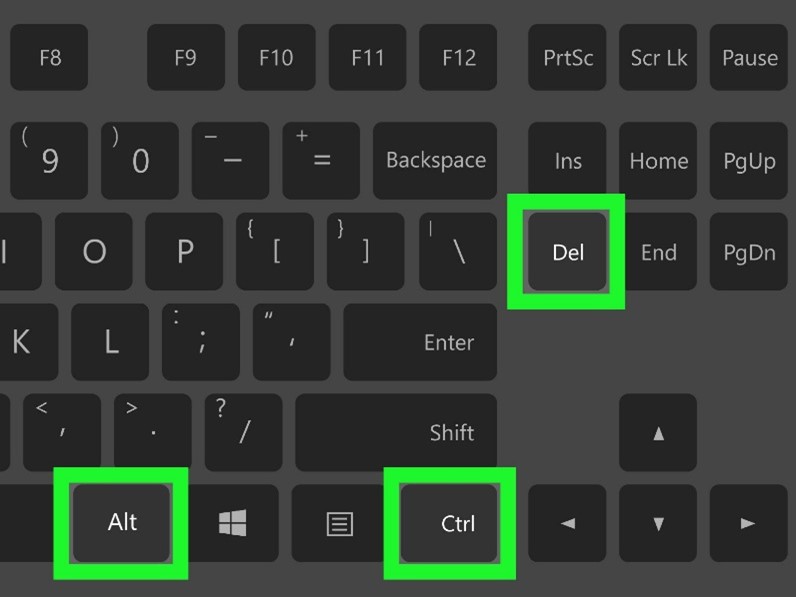 Step 2. Click the Power symbol in the bottom right.
Step 3. Select Shutdown/Reboot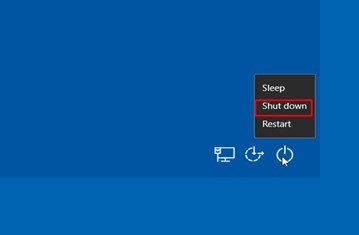 3. Shut Down Windows 11 Using CMD
Adding the /S argument to the shutdown command enables a local machine to shut down quickly. You may remotely shut down the system using this syntax, but you must be logged in as an administrator. So, when you run across this problem, follow the steps below:
Step 1. Press Win+S.
Step 2. Enter CMD.
Step 3. Right-click on the Command Prompt under the Best match tab.
Step 4. Click on Run as administrator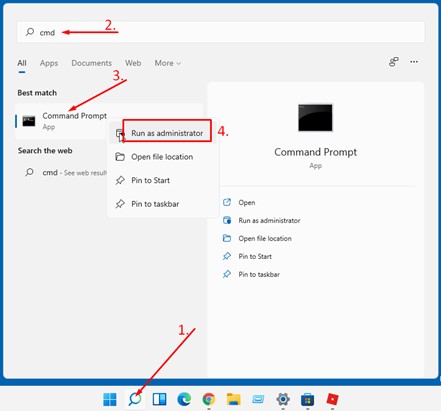 Step 5. When prompted by UAC, choose Yes to run the Command Prompt.
Step 6. Then right-click the prompt and paste the command.
Step 7. To execute the command, press Enter.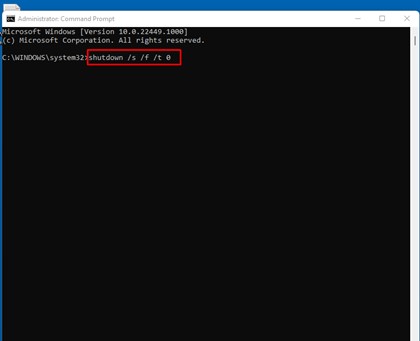 4. Use Windows 11 Shut Down Shortcuts Alt+F4
Alt+f4 is another alternative if Windows 11 does not shut down properly. A 'Shut Down Windows' box will appear with various options. This shortcut works when no programs are running or are minimized to the taskbar.
Step 1. Close or minimize all running applications.
Step 2. Press F4 and Alt together.
Step 3. Shutdown should be the default option. Press OK or Enter.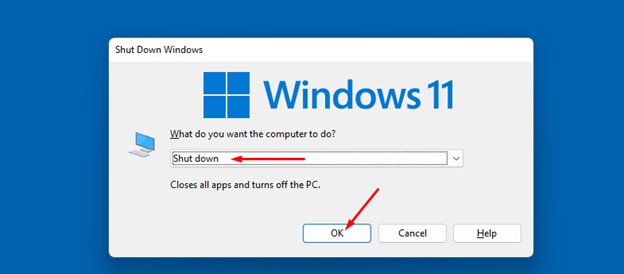 5. Customize a Shutdown Button Using Batch File
You can use a batch file to design a new shutdown button for Windows 11 that won't shut down. Look below:
Step 1. Right-click desktop and choose New and select Text Document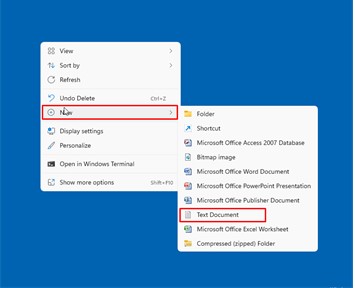 Step 2. Copy shutdown /s /f /t
Step 3. Copy the Command into the text file.
Step 4. Go to File > Save As.
Step 5. Select All Files (*.*) as the Save As Type.
Step 6. Type "Shutdown.bat" as the File name and Save.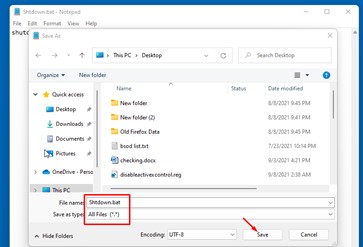 Next, Create a Bootable Windows 11 Backup
Repairing your computer is the last choice if restarting does not fix the problem. Not shutting down may lead to the Windows 11 won't boot issue; therefore, you should completely back up the files and applications before trying to solve it.
That is why we recommend using EaseUS Todo Backup Free to make a backup of the critical data on a disk or partition. EaseUS Todo Backup can function well in the hard drive and partition backups. In addition, this tool is also highly praised due to its disks and OS clone functions. A few clicks, and you'll be back up and running on a corrupted hard disk with the ability to restore files from a backup location.
Download this trustworthy, effective, and all-around Windows free backup program for free and begin the process of data backup.
The full guide below may be helpful when you wish to use this reliable backup software.
Step 1. Prepare a USB drive which can be written and read.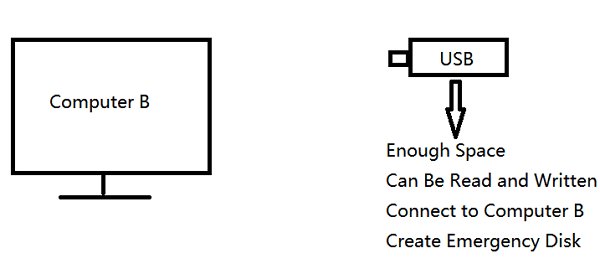 Step 2. Launch and install EaseUS Todo Backup on the Computer B.
Step 3. Find and click "Tools" and choose "Create Emergency Disk".
Step 4. Choose the Boot disk location. You can create an ISO file, a bootable USB or CD/DVD disc.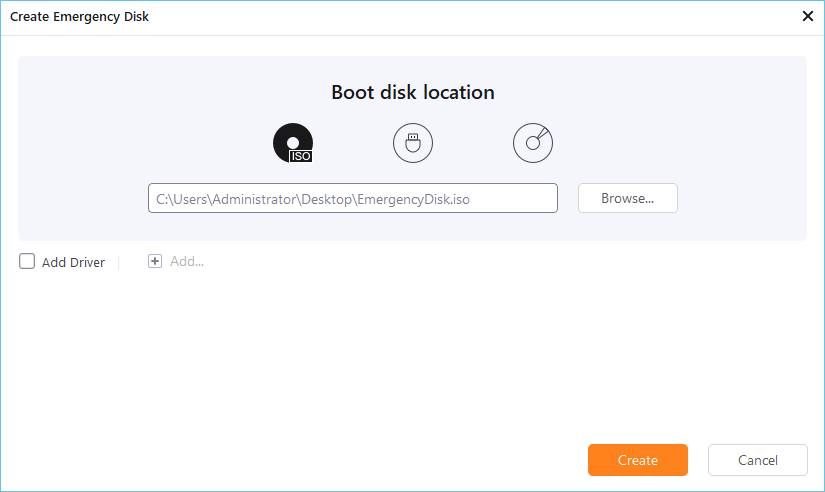 Step 5. Then click "Create" to start.
At Last, Completely Fix the Windows 11 Not Shutting Down Problem
If clicking the power button doesn't completely shut down your computer, the following methods may help.
| Workable Solutions | Step-by-step Troubleshooting |
| --- | --- |
| Simple Win 11 Shut Down Methods | |
| Advanced Win 11 Shut Down Methods | |
Here are the particular steps of how to completely fix Windows 11 not shutting down the problem by using the ways mentioned above.
1. Change Power Settings
Windows 11 won't shut down due to mismatched power choices. However, hitting the hardware power button does not turn off the computer due to the error setting. But first, we must verify the settings.
Step 1. Open the Taskbar, click Start. Type Control and press Enter.
Step 2. Pick Large icons or Small icons from the drop-down menu in the Control panel.
Step 3. Click on Power Options.
Step 4. Choose "Choose what the power button does."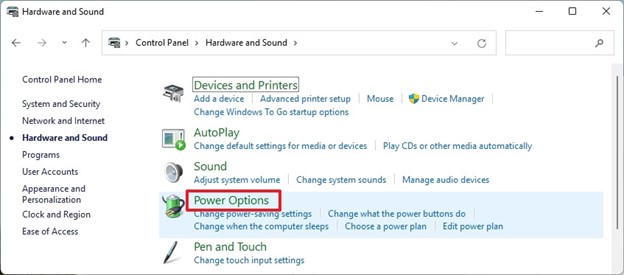 Step 5. Select "Shut down" under "When I hit the Power button."
Step 6. Click "Save."
2. Disable Fast Start-up
Fast start-up is a valuable utility for Windows users, but it has drawbacks. Fast start-up in Windows 11 or previous versions typically causes hardware incompatibilities. So, if Windows 11 won't shut down, deactivate this option.
Step 1. Press Win+S, Type Control, and Press Enter.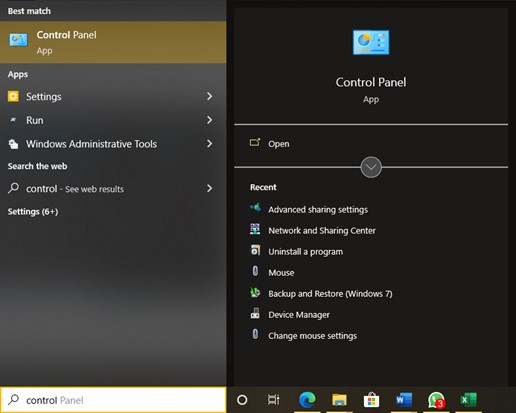 Step 2. Control Panel > Power Options.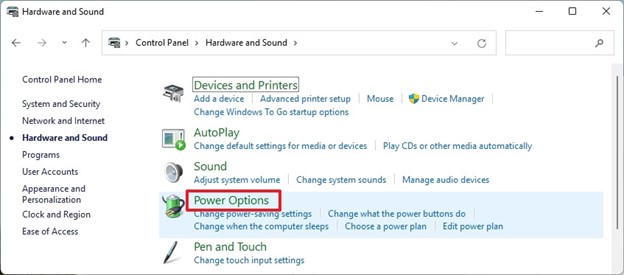 Step 3. Select the "Choose what the power button does."
Step 4. On the next window, click the Change unavailable settings.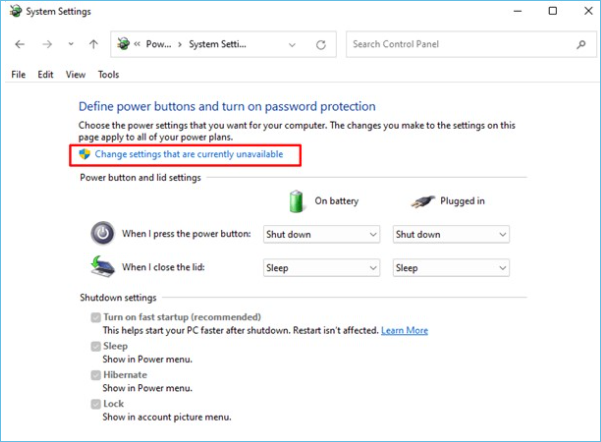 Step 5. Click "Turn on quick start-up (recommended)" again and "Save changes."
3. Run Power Troubleshooter
Power troubleshooter is the suggested fix for Windows 11 not shutting down correctly. After identifying the problem, the utility will also fix or recommend a solution.
Step 1. Press Windows + I key
Step 2. Go to the right window and scroll down.
Step 3. Troubleshoot the problem.

(Note: The Troubleshooter will tell you what the problem is, and you follow what the Power Troubleshooter Says.)
4. Update the Windows
It's worth a try if you haven't updated Windows 11 lately. Because updates may fix bugs or system problems like Windows 11 not shutting down. So, check for updates and install them if any are pending. This approach also allows for updates for OEM drivers, so follow the instructions. –
Step 1. Press the Window key + and Check for updates.
Step 2. Activate all pending updates on your PC. Click on Restart immediately.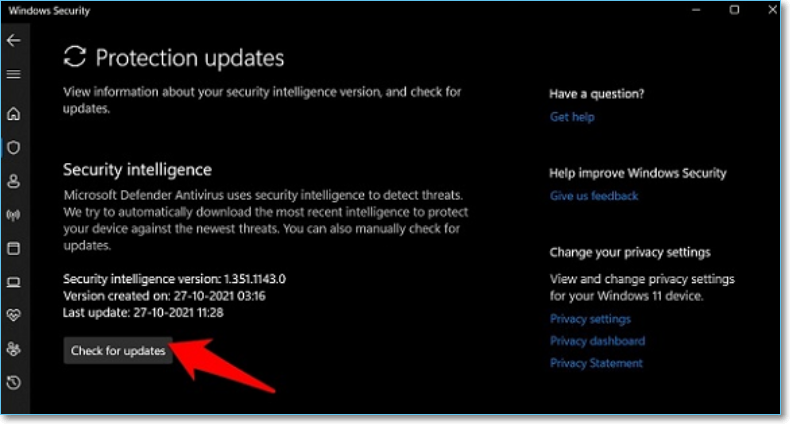 5. Update Drivers
Check for outdated drivers if your Windows 11 PC won't shut down. Windows has a built-in device Manager tool that helps you roll back, uninstall, update, and see driver data and attributes. So, follow these procedures to update drivers manually:
Step 1. Open the Run Window and Type "devmgmt. msc" then press Enter.
Step 2. The GUI will show a list of all installed devices and drivers. Double click each item and look for a yellow warning mark.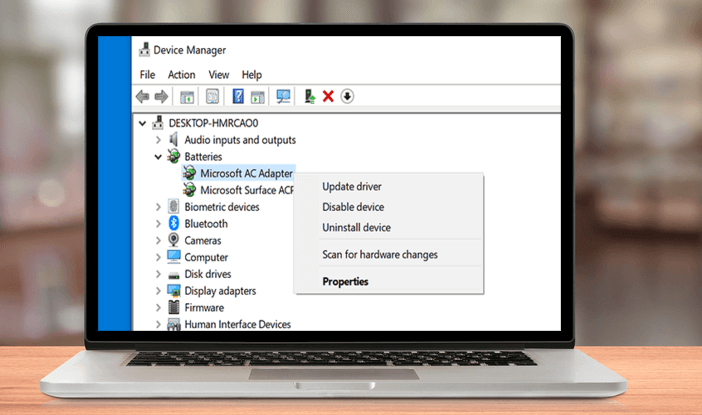 Step 3. If detected, right-click and choose – Update Driver.
Step 4. Then, choose Auto search for drivers from the wizard's menu.
Step 5. See if the best drivers are installed. If not, replicate with all cautioned drivers and check whether Windows 11 shuts down now.
6. Run System File Checker
SFC is a universal solution for Windows 11 to repair issues caused by missing or damaged system files. SFC is a must-have program that can even resolve a Windows 11 shutdown issue. Follow these instructions to run the System File Checker from the Command Prompt:
Step 1. Enter cmd.exe in Windows Search. Then press Ctrl+Shift+Enter to finish.
Step 2. When UAC prompts, choose Yes.
Step 3. Enter the command "SFC /scan now" in the command prompt.

Step 4. Wait for a few minutes and then restart the machine.
7. Scan and Remove Suspicious Third-party Programs
If you are a gamer and have loaded heavy gaming programs and software, the laptop may not shut down properly. Remove them as stated below:
Step 1. Open the taskbar's Search and type Apps & features
Step 2. Locate the unwanted applications and select Uninstall from the three dots menu.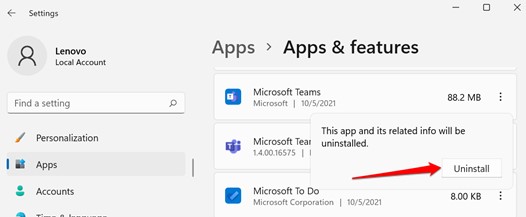 Step 3. Re-click 'Uninstall' to confirm.
8. Reinstall Windows 11
Finally, if everything else fails, you may have to reboot Windows. During a reset, you may opt to preserve or delete personal files. Here's how.
Step 1. Press the Windows key + I to open Settings. Select Advanced Options from the Windows Update tab.
Step 2. Scroll down to Recovery and click.
Step 3. Under Recovery options, select Reset PC to start resetting your PC.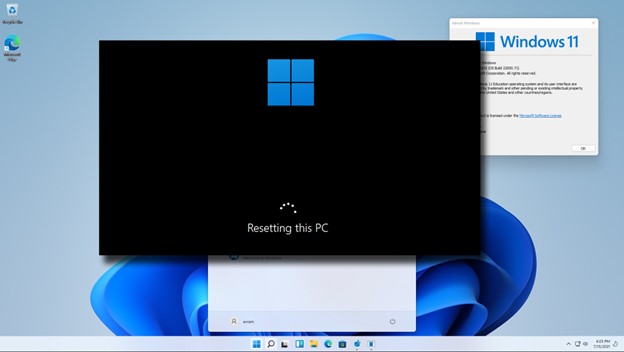 What Should You Concern When Fixing Windows 11 Not Shutting Down Problem?
To fix the Windows 11 Won't Shut Down problem, you must use all the procedures on this page. While some solutions are straightforward and safe, others have the potential to cause data loss. Using the Ease Todo Backup program to back up your data, you won't have to worry about trying unsafe ways.

Jean has been writing tech articles since she was graduated from university. She has been part of the EaseUS team for over 5 years. Her special focuses are data recovery, disk partitioning, data space optimization, data backup and Mac OS. By the way, she's an aviation fan!
Taking everything into consideration, we can say that EaseUS Todo Backup Home can offer you a little extra sense of security with a set of advanced tools. The interface provides quick adaptation, every process guiding you all the way through so you don't get stuck or further damage your system rather than keeping it safe.

 Read More

EaseUS Todo Backup Free lets you create backups of your important files or your entire computer through its streamlined interface. Just choose the backup type you'd like to get started, and let the program do the reset.

 Read More

EaseUS includes all the features I expect from backup software like versioning, incremental backups, and scheduling. For more advanced users, EaseUS allows you to install a pre-boot environment onto your hard drive so you can use it to restore files without burning a CD or putting it on an external USB drive.

 Read More

EaseUS Todo Backup
Smart backup tool for your files and entire computer in Windows 10/8/7.
Install Windows on Multiple Computers at Once? No Problem!
Learn how to install Windows 11/10/7 and special programs/software on a batch of computers. Use 10 minutes to do the 10 hours work without making a single mistake!
Get Free Solution!