PAGE CONTENT:
Outlook is a widely used email service with many features to facilitate users' work. Outlook Favorites is a section located at the top of the folder pane which allows you to quickly access your most frequently used folders, files, websites, and more.
You can add a folder to the Favorites by dragging it to Favorites. Or, right-click the folder and choose the "Show in Favorites" option.
However, we may encounter problems while using the Favorites folder, like Outlook Favorites missing. Do you know why it happens and how to restore the Favorites folder back?
Don't worry, and you're in the right place. This post covers reasons why this issue occurs and how to solve it.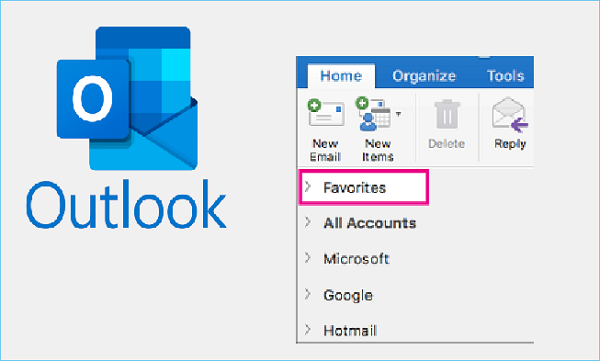 Reasons Why Outlook Favorites Missing
Before fixing missing Outlook Favorites, let's look at some of the most common reasons for this problem.
One of the most common reasons for outlook favorites missing is due to an update or upgrade to your Outlook application. If you've recently updated or upgraded your Outlook application, your Favorites folder may have been reset or deleted from View.
Another possible reason for Outlook Favorites missing is due to a change in your email account settings. If you've recently changed any settings in your email account, your Outlook Favorites may have been affected.
Lastly, if you're using multiple outlook profiles, your Outlook Favorites may be stored in a different profile than the one you currently use. To check if this is the case, go to File > Info > Account Settings and ensure you're using the correct outlook profile.
How to Restore Missing Outlook Favorites Back
Luckily, you can use a few simple steps to recover missing Outlook Favorites. Here is the step-by-step guide. Follow it and restore the disappeared Favorites folder:
Step 1. Launch the Outlook app, and click the "View" tab on the top menu. 
Step 2. Then click the "Folder Pane" option under the View tab and tap "Favorites."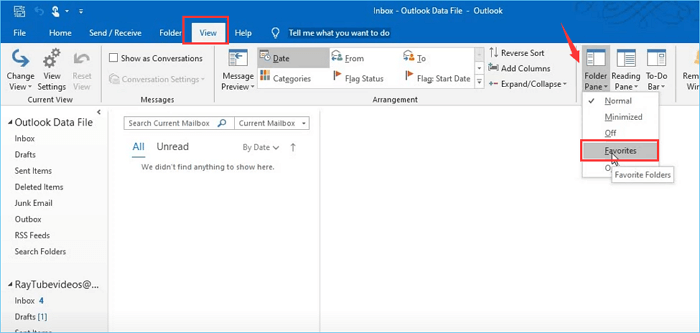 Step 3. Now, you can see the Favorites folder shown in the left column. All the files you added before can be seen now.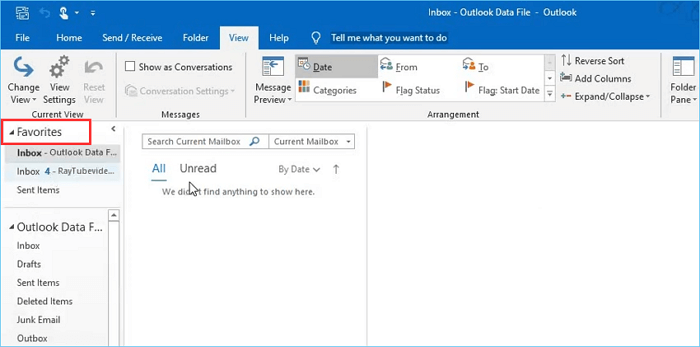 This is a one-minute video telling specific steps to turn on the Favorites folder view in the Outlook application. It aims at a solution to fix not being able to view your Favorites bar in Outlook. It also describes some situations when you may encounter this problem. This solution starts from 0:33. Watch and enjoy it.
Backup Outlook Favorites Regularly to Avoid Data Missing
Outlook Favorites are used to store emails and information that are very important to us and are commonly used. If other problems occur that cause Outlook data loss, the impact will be unpredictable. To protect the safety of the data, you'd better make regular backups of the Favorites folder. In this way, even if the computer fails or the Outlook application is unavailable, we can still get access to backup data.
An Outlook backup tool will make the backup process much easier if you want to save time and energy, as well as ensure data security. EaseUS Todo Backup Home is a reliable and professional Outlook backup software that supports scheduling backup and various types of backup. Besides backing up data to internal hard drives, you can also use it to back up data to external hard drives, Cloud service, NAS, and security zone. 
Below are some specific features that you can get to know EaseUS Todo Backup better:
Schedule backup: Set daily, weekly, monthly, or upon-event backup points to automatically backup data and save time.
Various types of backup: Supports full backup, incremental backup and differential backup, and file/folder/system/disk/partition backup are all available. You can choose any type of backup according to your needs.
Outlook Backup: Back up outlook emails with one click and protect outlook data from losing.
Quick recovery: If the original data is lost or damaged, you can use the backups to restore it quickly.
High security: With EaseUS Todo Backup Home, your Outlook backup is protected by a password to ensure the security of outlook backup images.
250 GB of Free Cloud storage: EaseUS Todo Backup also provides 250 GB of free Cloud storage, making it easy for you to store outlook backup images and other important data in the Cloud.
Chat with Our Experts!
Click here to contact our experts for a free evaluation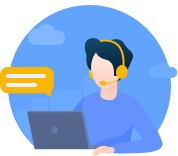 Start a live chat with an EaseUS Expert to tailor an enterprise backup solution specific to your requirements. We are here to assist you with the following as well:
Commence a free trial
Obtain a quotation
Arrange a free demonstration
Here is the detailed guide to back up Outlook with EaseUS Todo Backup.
Step 1. Launch EaseUS Todo Backup on your computer, and click Create Backup on the home screen and then hit the big question mark to select backup contents.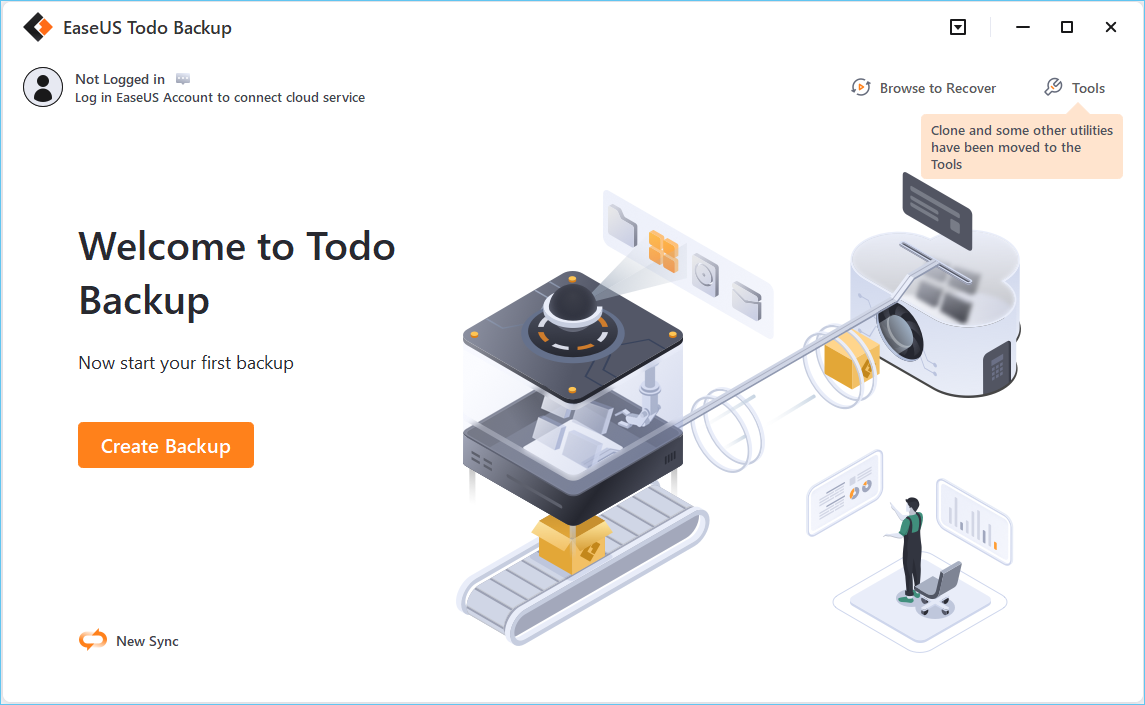 Step 2. Among the four backup options, click "Apps data".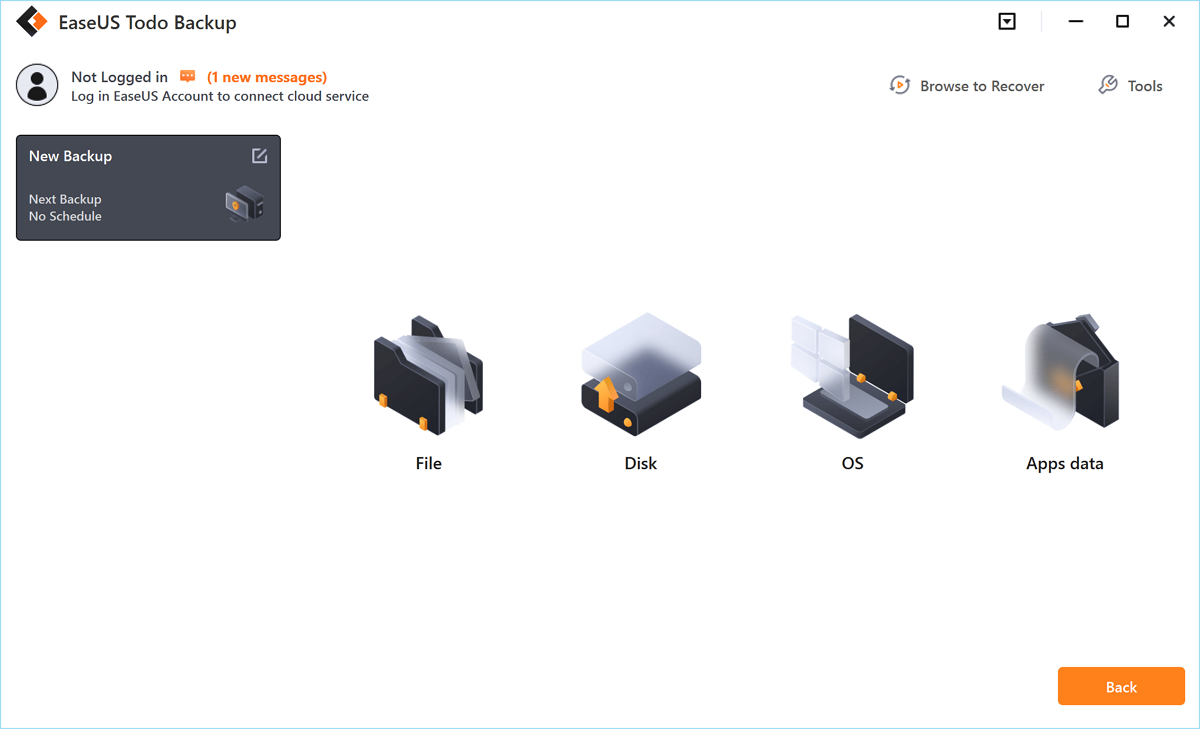 Step 3. Then you can see all the apps that can be backed up. Find and chekc the "Microsoft Outlook" option. Select the mailbox addresses you want to make a backup of the mails, contacts or calendars and click "OK".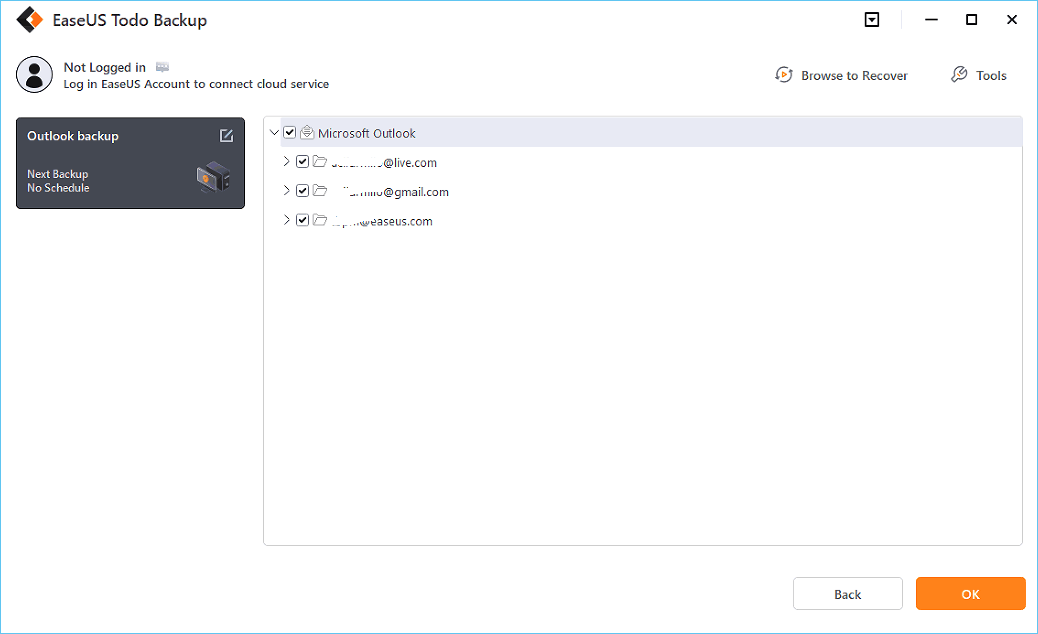 Step 4. Next, you'll need to choose a location to save the Outlook backup by clicking the illustrated area.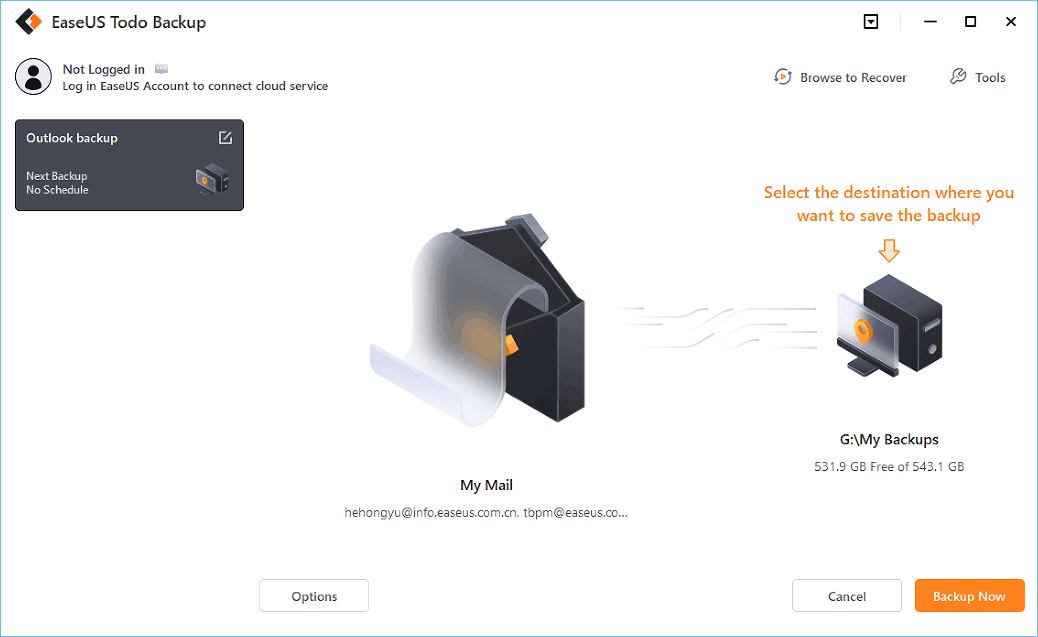 Step 5. The backup location can be another local drive on your computer, an external hard drive, network, cloud or NAS. Generally, we recommend you use an external physical drive or cloud to preserve the backup files.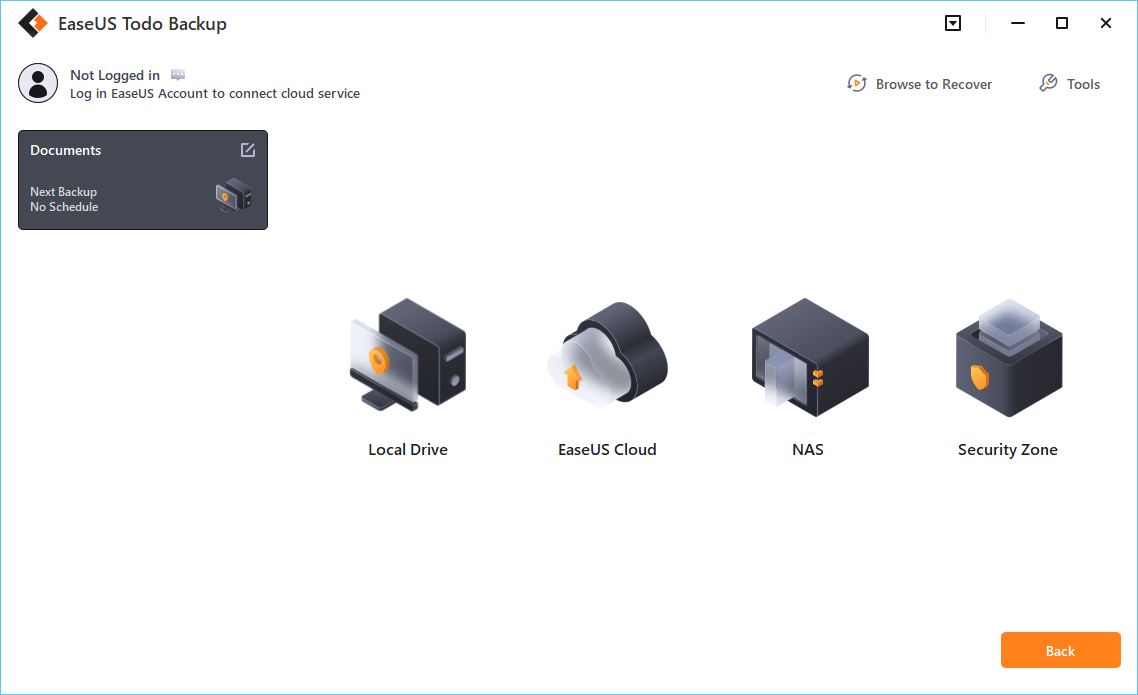 Step 6. Cusomiztion settings like setting an automatic backup schedule in daily, weekly, monthly, or upon an event, and making a differential and incremental backup are available in the Options button if you're interested. Click "Backup Now", and the Outlook backup process will begin. The completed backup task will display on the left side in a card style.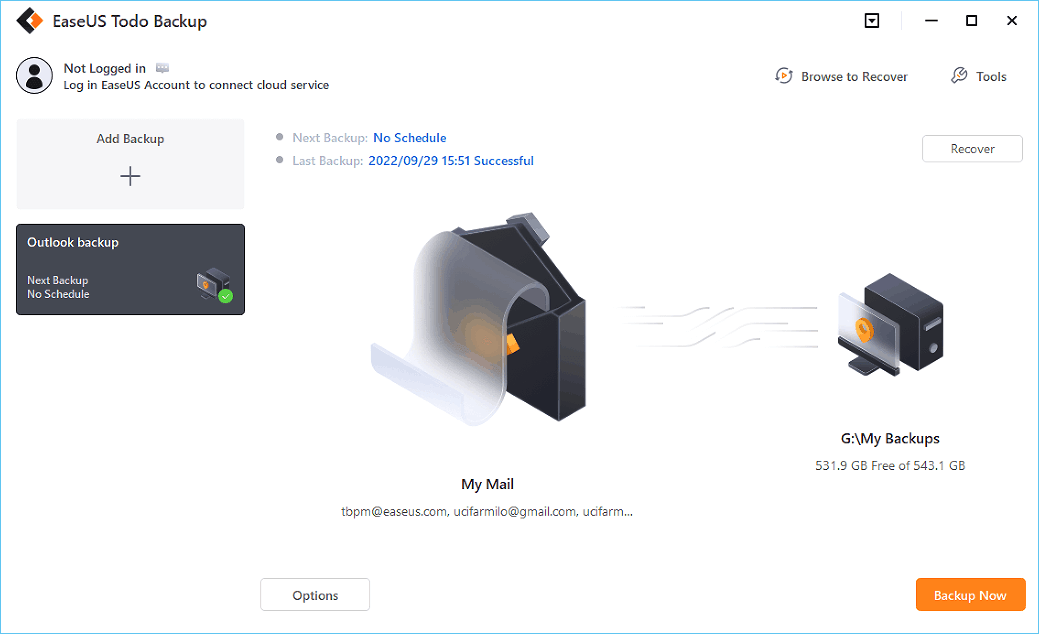 Conclusion
These are all about Outlook Favorites missing and how to restore disappearing Outlook Favorites back. 
Outlook Favorites play an essential role in our daily work and life. Once they are missing, it will definitely cause great inconvenience to us. Therefore, we need to be more careful when using Outlook and make regular backups of Outlook favorites to avoid data loss. EaseUS Todo Backup Home is a good helper in backing up Outlook favorites with simple operations and high security. With it, we can easily back up outlook favorites and restore them when necessary.
FAQ on Outlook Favorites Missing
1. Why do my Outlook favorites disappear?
Several reasons may cause Outlook Favorites to disappear. The most common reason is updating or upgrading of your Outlook application, which causes the Favorites to be turned off.
2. How do I restore my favorites in Outlook 365?
If you want to restore Favorites in Outlook 365, follow the path: Open Outlook - View - Folder Pan - Favorites. Then you can see that Favorites is back now. 
3. Where is the Favorites folder in Outlook?
You can find the Favorites folder in Outlook by opening the Folder Pane and finding it in the side panel. You can use the Favorites to add, delete and range files and folders from Inbox and Sent Items. Remember that you can remove files from the Favorites folder, and the folder will remain in its original place. If you delete it, the original folder will be erased too.
Was this page helpful? Your supoport is truly important to us!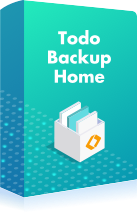 EaseUS Todo Backup
EaseUS Todo Backup is a dependable and professional data backup solution capable of backing up files, folders, drives, APP data and creating a system image. It also makes it easy to clone HDD/SSD, transfer the system to different hardware, and create bootable WinPE bootable disks.
Updated by

Larissa has rich experience in writing technical articles. After joining EaseUS, she frantically learned about data recovery, disk partitioning, data backup, and other related knowledge. Now she is able to master the relevant content proficiently and write effective step-by-step guides on computer issues.…

Read full bio