Using an external hard drive to store your data is accessible and portable. It allows us to back up and move all our files from one PC to another. But some people may need clarification about how to use SSD as external storage. This guide will give you a detailed guide to let you know how to SSD as external storage and provide a better way to back up your computer. Read the page below to find your answer.
What Can I Do With an External SSD 
The storage space will become crowded when we use our computers for a long time. Therefore, most of us will choose an external hard drive to store our programs or files, including videos, pictures, documents, etc., because there are many benefits to using an external hard drive.
The pros:
It can help to free up internal disk space.
Keep important data in a safe situation.
Be portable to carry the essential data.
Easy to transfer operating systems or programs to another PC.
There is still a situation in which lots of users need to upgrade their old internal SSD to a bigger and fast one. In this situation, we may reuse the old SSD by converting it to external storage. After we know the advantages and usages of an external SSD, we will talk about how to use SSD as external storage in the following passage.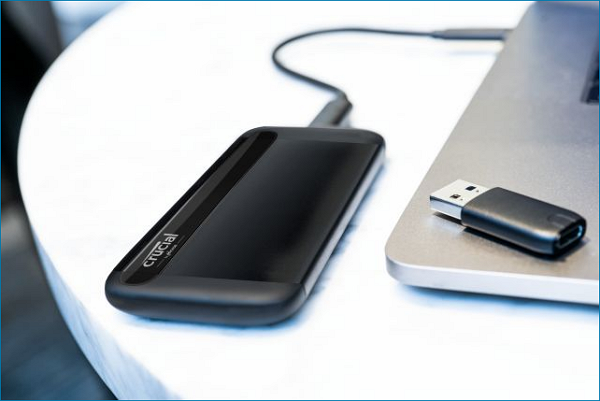 How to Use the External Hard Drive in Windows
Generally speaking, we need to do three necessary stages before using internal SSD as external storage:
The followings are the specific steps of each stage.
Stage 1. Transfer data on the old SSD to a new hard drive.
In case of losing the original data, it is necessary to transfer the data out before using internal SSD as external storage. You can use reliable Windows backup software called EaseUS Todo Backup Home to do data transfer. It is a trustable and professional disk manager. You can use it to migrate windows 10 to ssd, including operating systems, files, etc.
Step 1. Connect the old SSD and the new hard drive to your computer properly.
Step 2. Open the EaseUS Todo Backup Home. 
Step 3. Refer to the following steps to transfer your data to an external hard drive.
Here are the essential steps to automatically back up to an external hard drive.
Step 1. Launch the EaseUS Todo Backup software, and start with selecting the backup contents.
Step 2. There are four data backup categories available: File, Disk, OS, and Mail.  Choose what you want to back up.
Step 3. After selecting the backup source, click on the "Options" button at the bottom of the screen.
Step 4. Click on the "Backup Scheme tab" > "Upon Event".
Step 5. Click on the "Execute Backup At" drop-down menu and click on the "USB device plugged in" option. Press the OK button.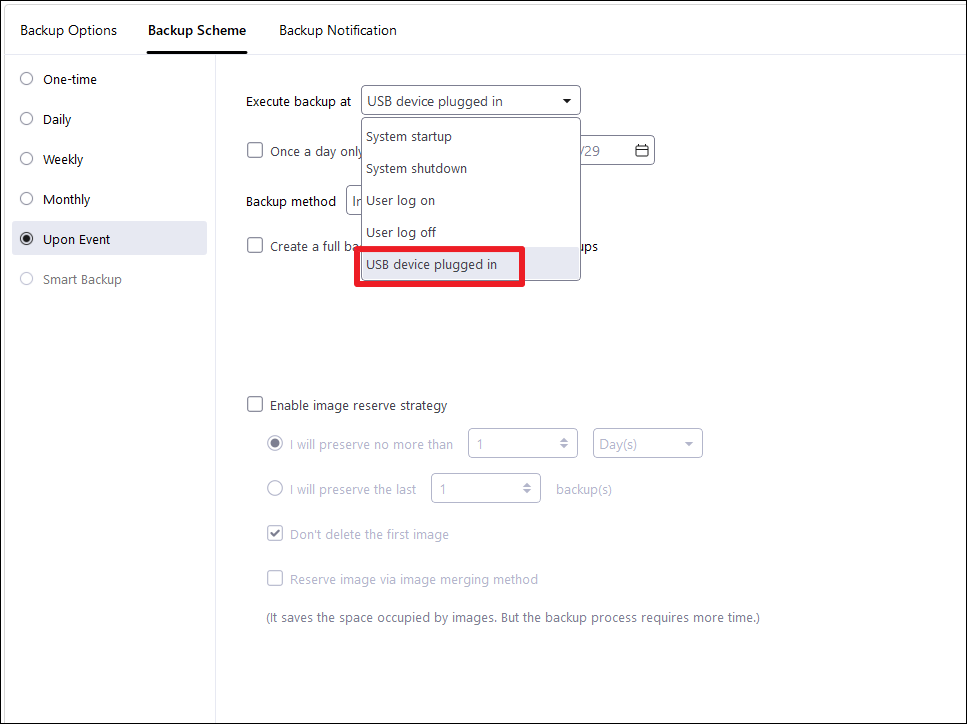 Step 6. Return to select a backup location, which can be another local hard drive, network dive or Cloud.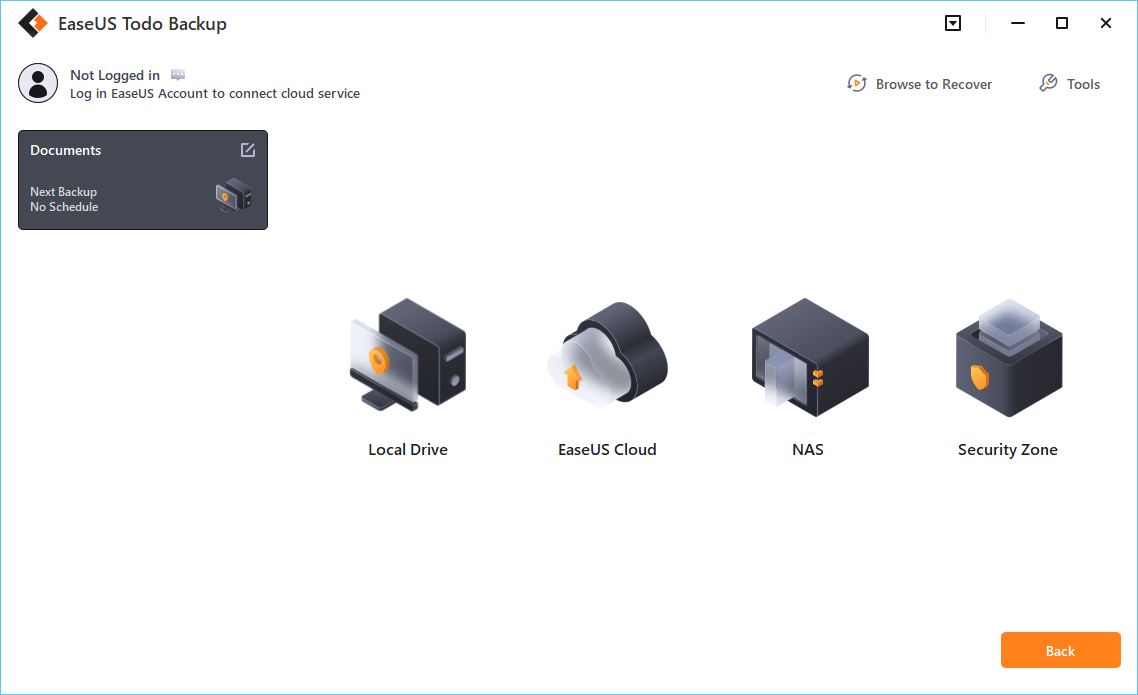 Step 7. Now the automated backup function will become active.
When the computer completes the data migration process, you can handle your old internal SSD without worry. Moreover, EaseUS Todo Backup Home has many useful highlighted features besides migrating data.
Highlighted Features:
Various backup types: File backup, system backup, disk backup, partition backup, and external hard drive backup.
Meet different backup methods: Full backup, Incremental backup, and differential backup.
Many Backup Storage Devices: SSD, HDD, FTP Server, USB Drive, RAID, NAS, DVD, etc.
Other vital functions: system image, clone, recovery.
Pros:
Support Windows 11/10/8/7
100% Safe Zone Backup
Off-site copy
E-mail Notification
Stage 2. Prepare one external enclosure for the old SSD.
It would help if you had an external hard drive enclosure or USB adapter for using an internal SSD as an external hard drive. Before buying such a device, check the size (2.5 or 3.5 inches) and your SSD's interface to ensure the enclosure or adapter fits with your SSD. Here are two easy methods to check your SSD information.
Method 1. Check Computer Information
Step 1. Press Windows+ S, then type system information and open it.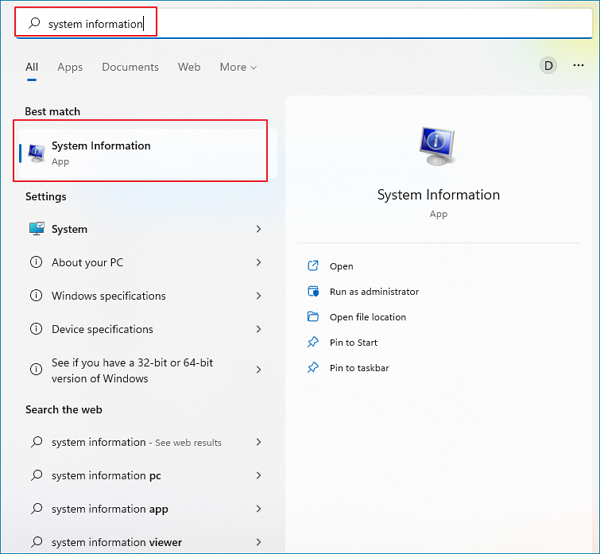 Step 2. Click Components > Storage > Disks to find your disk model. Then search the disk model on the internet to get the information you need.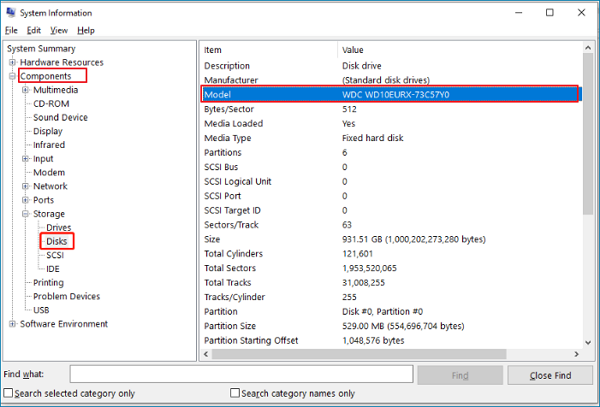 Method 2: Remove the SSD to Check the Hard Drive Specifics
You can easily remove your SSD from your computer's case by using screwdriver and chenck the hard drive's specifications. Once you know the specifics of your hard drive you can buy a adapter or enclosure for your SSD.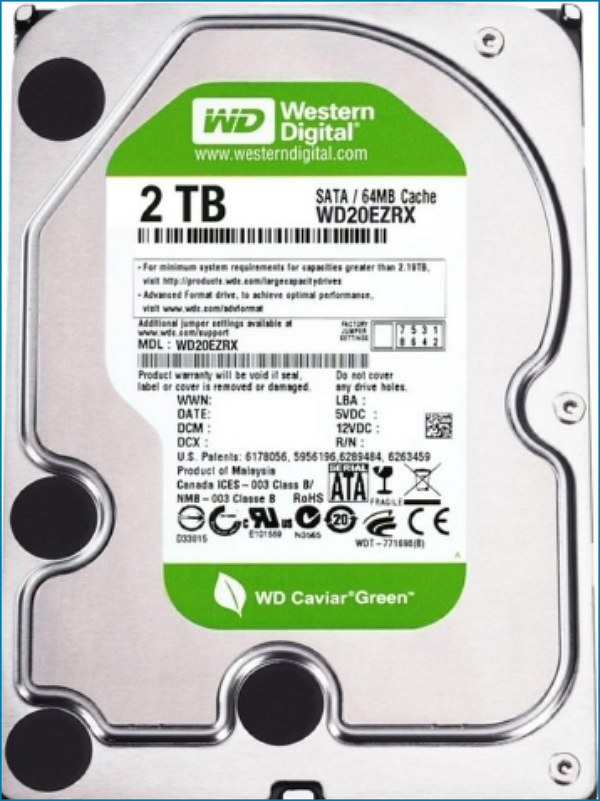 Stage 3. Reformat the old internal SSD.
You should reformat the partitions on your previous SSD if you want to utilize it as an SSD external hard drive. If you reformat your SSD, it will delete all the original data to ensure the SSD is available to store new files. You can also repartition the SSD if you need to get used to the old partition layout on the SSD external hard drive. Disk Management, a Windows built-in hard drive format tool, can help you to format SSD Windows 10. Here is a step-by-step guide to tell you how to format an SSD to use as external storage.
Step 1. Click the Windows Start menu, then select Disk Management or run diskmgmt. msc to open Disk Management.
Step 2.  Click the SSD's partition  you want to format,  then right-click it to select Format.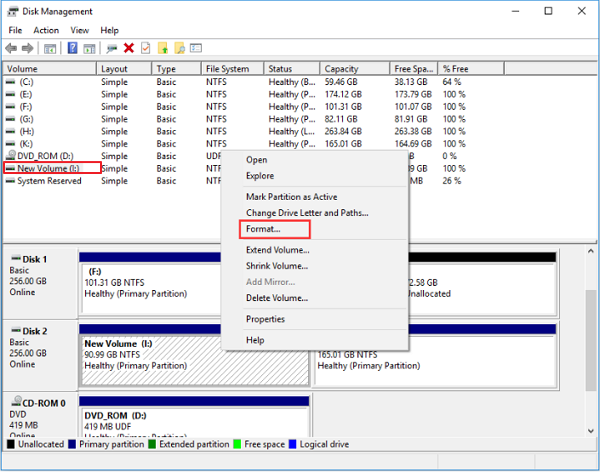 Step 3.  Input a volume label and select a file system, then click OK to finishe.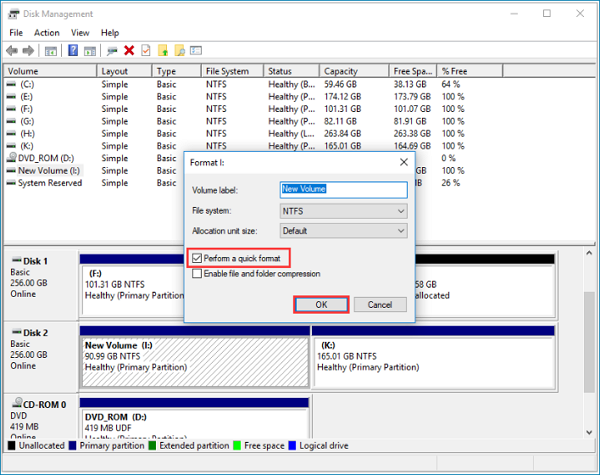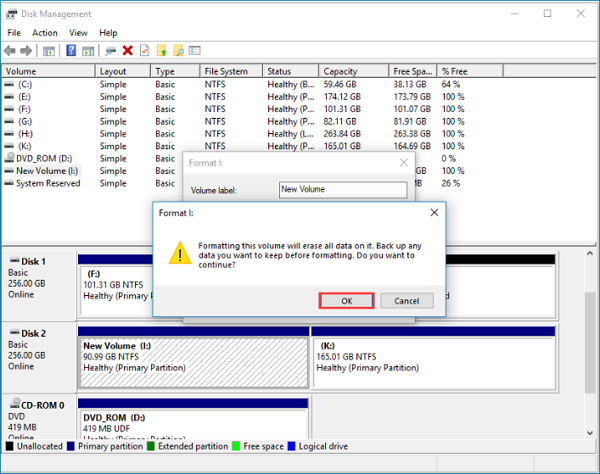  Notice:

Before formatting an SSD, you should check the Quick Format to avoid your computer carrying out a Full Format, which can shorten the life of the SSD.
The Bottom Line
Using an external hard drive to store essential data is visible. This page gives you a detailed tutorial on how to use ssd as external storage. It is easy to follow, and you can have a try! When you transfer your data from your computer/old SSD to a new external storage, I strongly recommend EaseUS Todo Backup Home as your first choice since it is reliable and user-friendly. Moreover, this backup software provides affordable cloud backup options for those with tighter budgets. 
FAQ on How to Use SSD as External Storge 
1. Can I use a regular SSD as an external drive?
Yes, you can. SSD can not only provide internal storage within a laptop or computer but also can be used as external storage. It is an easy-to-use and portable way to store all your files.
2. How do I use 2.5 SSD as external storage?
If you want to use an internal SSD as an external hard drive, you should prepare one external hard drive enclosure or USB adapter. Besides, you should check the size (2.5 or 3.5 inches) and interface to ensure the enclosure or adapter can work with your SSD before buying such a device.
3. Is an external SSD better than an external HDD?
It is hard to say since it depends on your needs. Compared with SSD, HDD is cheaper. However, SSD has many advantages, such as being incredibly faster, lighter, more durable, and saving energy.
4. What should I store on my SSD?
You can store the data you frequently use on an SSD so that you can access it portable. Operating system files and programs are good choices. Keeping huge items like videos, music, pictures, or documents on your hard drive is gone in the age of Netflix and Spotify.
Was this page helpful? Your supoport is truly important to us!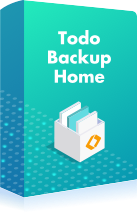 EaseUS Todo Backup
EaseUS Todo Backup is a dependable and professional data backup solution capable of backing up files, folders, drives, APP data and creating a system image. It also makes it easy to clone HDD/SSD, transfer the system to different hardware, and create bootable WinPE bootable disks.
Updated by

Daisy is the Senior editor of the writing team for EaseUS. She has been working in EaseUS for over ten years, starting from a technical writer to a team leader of the content group. As a professional author for over 10 years, she writes a lot to help people overcome their tech troubles.…

Read full bio

Written by

Jean is recognized as one of the most professional writers in EaseUS. She has kept improving her writing skills over the past 10 years and helped millions of her readers solve their tech problems on PC, Mac, and iOS devices. …

Read full bio