If you regularly use Win32 Disk Imager on your Windows device to create bootable images, you may have encountered some errors here and there. Although they don't occur often, such errors are always annoying and can result in a bad experience with the software.
Due to its limitations, we thought it better to share the five best Win32 Disk Imager alternatives in 2022 that are free to download. The best overall software alternative for Win32 Disk Imager is EaseUS Todo Backup Free.
What Is Win32 Disk Imager
Win32 Disk Imager is free software that allows you to write a RAW disk image in Windows to a USB flash drive, DVD, or CD. It then allows you to back up these removable devices to an image file. The software is fully open source, and the current version supports Windows 10/8/7.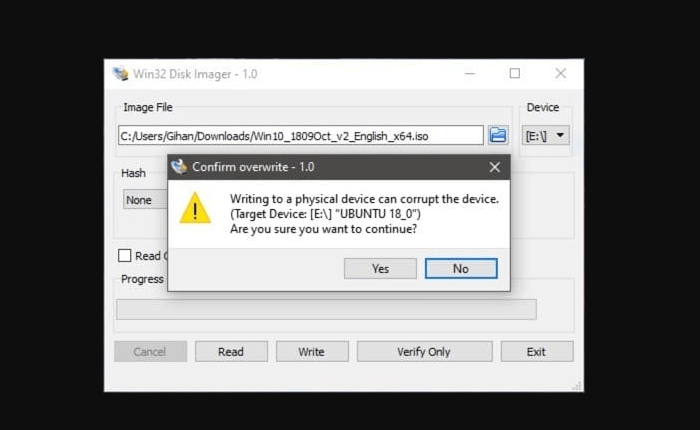 Its previous releases support Windows XP and Vista. Despite its great usability, Win32 Disk Imager has several limitations that make it necessary to seek alternatives. The first limitation with this software is that your computer may fail to detect the bootable image.
Another common error is when your computer system fails to find the specified fails on your bootable image. Also, you may encounter issues like "drive not accessible" when trying to run the bootable image. Lastly, Win32 Disk Imager could be limiting because it doesn't support real-time sync, automatic backups, or incremental backups. Because of these issues, it's important to seek better alternatives!
Top 5 Best Win32 Disk Imager Alternatives for Windows PC
Since Win32 Disk Imager has many limitations, developers have created other tools that can help in addressing such issues. These alternatives allow you to create bootable USB online for your files and also make their backups. They also support the real-time syncing of files. This section will discuss the 5 best Win32 Disk Imager alternatives in 2022. These alternatives include:
1. EaseUS Todo Backup Free
2. Rufus
3. YUMI
4. BalenaEtcher
5. Acronis True Image
Let's discuss how each of them works.
Top 1. EaseUs Todo Backup Free [Best Overall]
EaseUS Todo Backup Free is a backup and recovery software with a trial version that gives you access to many advanced features. As the best Win32 Disk Imager alternative, this tool allows you to back up disks, partitions, personal files, and folders.
Support System: Windows 11/10/8/7/Vista
Main Features
You can create a system image Windows 10 on  USB, cloud drive, local hard drives, external hard drives, and NAS. You can restore these files anytime you need them.
It comes with a password-enabled protection feature that guarantees the safety of your data.
Provides a free cloud storage space of 250GB for personal files, system settings, and applications.
Allows you to create an EaseUS WinPE bootable disk in simple steps to enable bootable backup and repair.
Compatible with different file systems, including FAT, FAT32, and NTFS. It lists all the partitions in your hard drive and lets you view their properties.
Final Verdict: EaseUS Todo Backup Free is the best alternative to Win32 Disk Imager because of its free 250GB cloud storage service and the ability to create a WinPE bootable disk for your image files.
Top 2. Rufus [Best Value]
Rufus is used in formatting and creating bootable USB flash drives. Such drives could include memory sticks, USB keys, or pen drives.
Support System: Windows, PortableApps.com
Main Features
Completely open source (GPLv3).
Allows you to create a bootable USB drive from a variety of ISOs.
You won't need external files to create bootable MS-DOS or FreeDOS memory sticks.
Useful when you want to run a CD from USB or install an OS.
Final Verdict: Although smaller, Rufus allows you to perform any disk imaging operation. This tool is useful when you want to flash a BIOS, install an OS, or run a low-level DOS utility. 
3. YUMI [Best Extra Features]
YUMI (Your Universal Multiboot Installer) got developed as a replacement for MultibootISOs. With YUMI, you can create a Multiboot USB flash drive comprising multiple diagnostic tools, antivirus utilities, operating systems, disc cloning tools, etc.
Support System: Windows, PortableApp.com, Linux, Wine, WineBottler
Main Features
Stores all boot files on the Multiboot folder, freeing up space for other files.
Boots extracted distributions using syslinux.
Allows you to run live Linux OS and tools via USB.
Can create a USB drive using different operating systems.
It's simple to use; hence no prior knowledge is required before using the software.  
Final Verdict: This Win32 Disk Imager alternative works similarly to a USB installer. You can use it to add a different distribution and run live via Thumb Drive. You can also use this tool to uninstall bootable USB distributions. 
Top 4. BalenaEtcher [Budget Option]
balenaEtcher is an open-source image burner that you can use on Windows, Linux, and macOS devices. As the best Win32 disk imager alternative, this software fastens the process of burning images on SD cards and USB drives. 
Support System: Windows, macOS, Linux
Main Features
It has a friendly drive selection procedure; hence cannot wipe out your hard drive data by mistake.
It has a validated burning feature minimizes the chances of writing images on corrupted disks or cards.
It has an intuitive interface that makes it user-friendly.
It's an open-source software tool.
It's cross-platform software and can work on a variety of devices.
Final Verdict: We highly recommend balenaEtcher if you need an effective image-burning tool. It provides a hassle-free solution to burning your operating system to a USB drive or SD card. 
5. Acronis True Image [Most Resistant]
Acronis True Image provides data protection through backing up, archiving, and restricting access to user information. It also allows data recovery on Android, iOS, Windows, and macOS.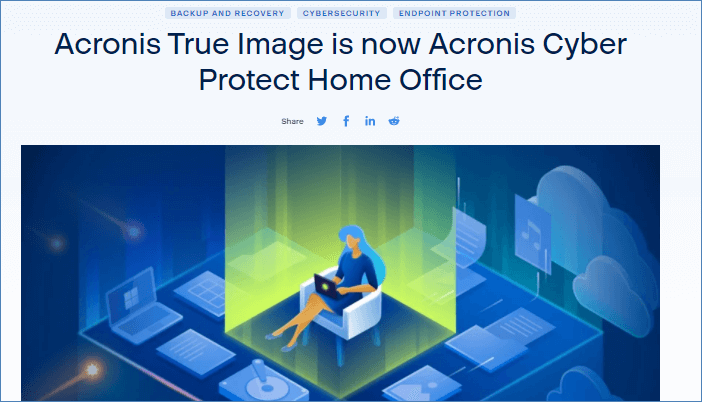 Support System: Windows, macOS, Web Applications, Android, iPhone
Main Features
Allows you to restore a captured image to a different disk.
Efficiently performs disk cloning and partition re-adjustment.
Allows cloud backup for mobile devices.
Performs incremental and differential backups for all files.
It has an attractive user interface that is also easy to use.
Final Verdict: Acronis True Image is among the five best alternatives for Win32 Disk Imager because it supports several platforms, including Mac, Windows, iPhone, Web, and Android. It's also suitable for disk cloning and partition management.
How to Create a Disk Image with Win32 Disk Imager Alternative
If fed up with the shortcomings of the Win32 Disk Imager, we have a better alternative for you! EaseUS Todo Backup Free (the best overall alternative) has unique features allowing you to create disk images and backup files seamlessly.
This software allows you to perform bootable backup and recovery using a WinPE bootable disk. It also allows you to create a new and identical hard drive for your device through disk cloning. The software also enables you to restore system backup images between computers of dissimilar hardware.
To get started with EaseUs Todo Backup Free as a disk imaging alternative, you'll need to download and install a free software version on your computer. The disk imaging steps using this software are simple and easy to follow. You should therefore try to use it as an alternative to Win32 Disk Imager. 
Step 1. Open EaseUS Todo Backup and choose "Create Backup" on the home page, click "Select backup contents".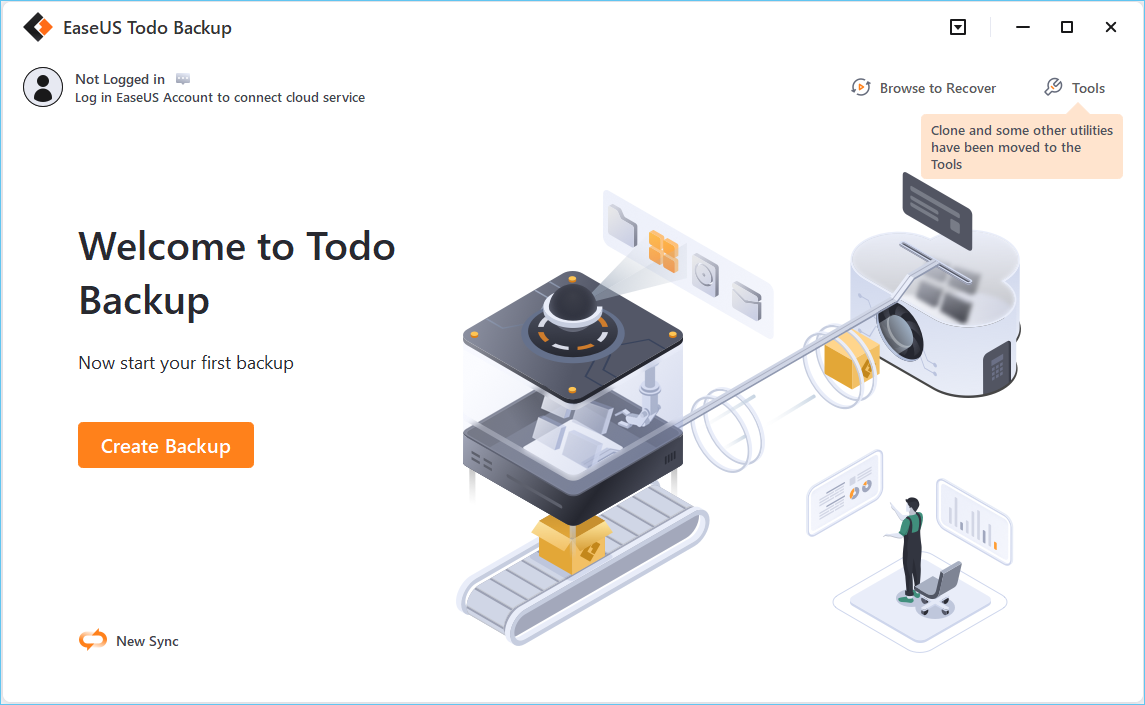 Step 2. As you want to back up your Disk, just click "Disk" to start back up.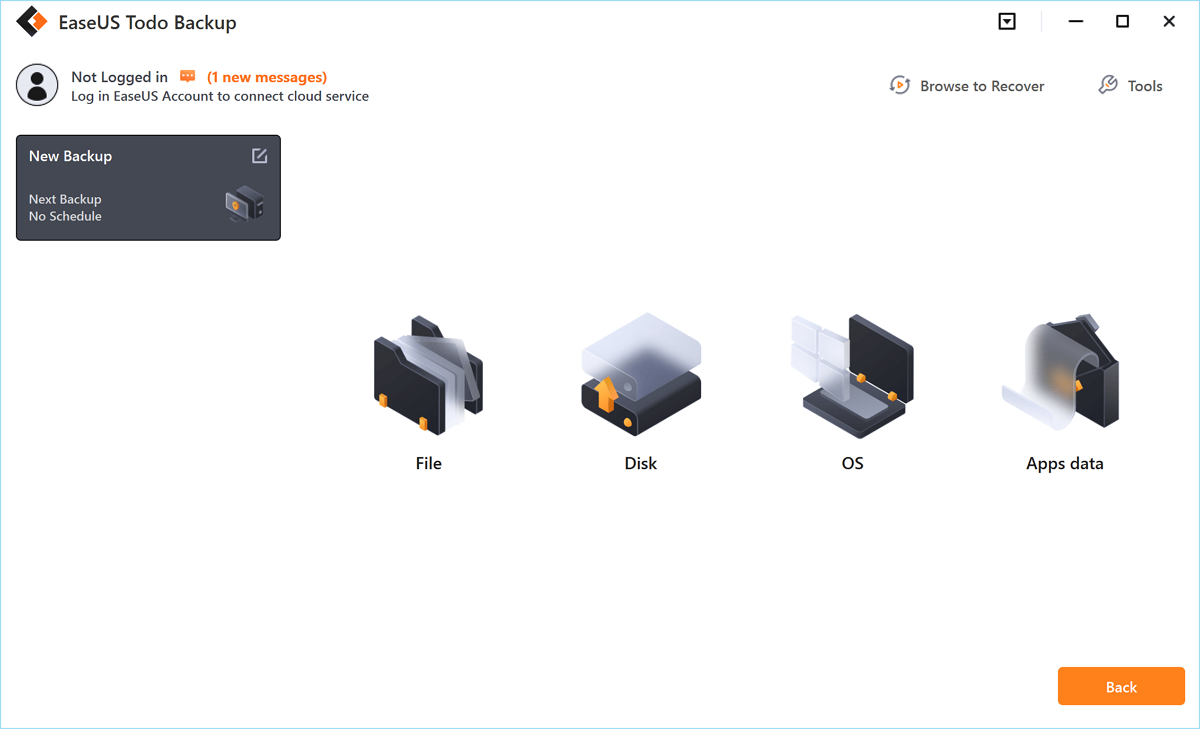 Step 3. EaseUS Todo Backup offers you options. You can choose to back up a whole disk or a certain partition as you need. And then click "OK".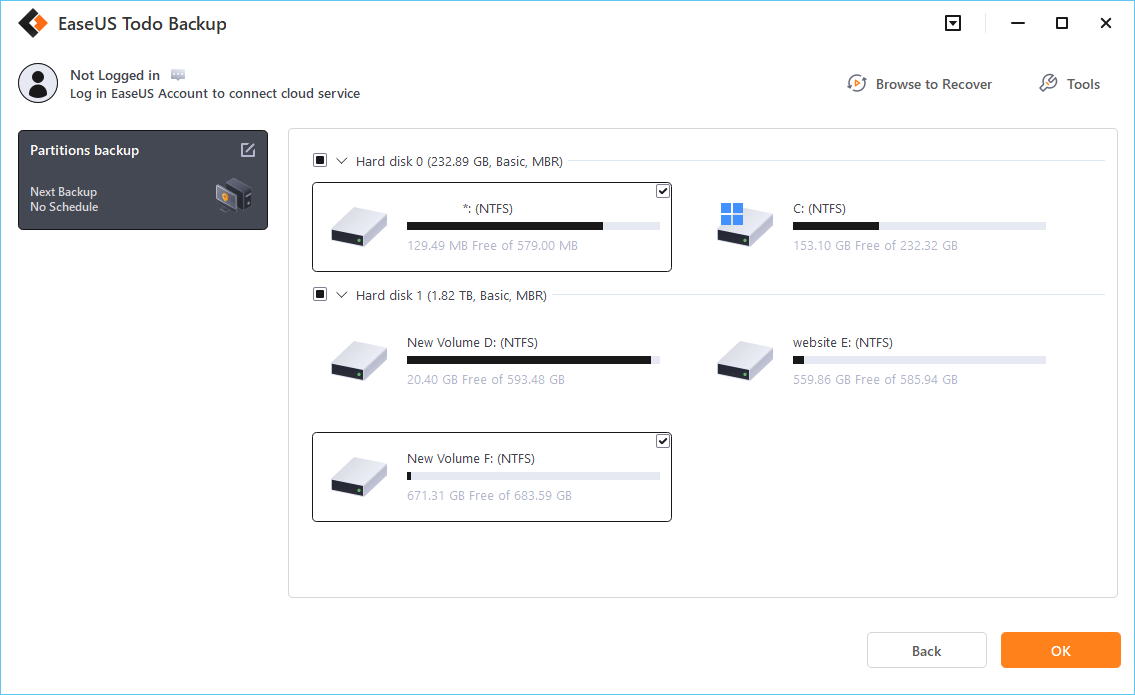 Step 4.  Select the destination where you want to save the backup. You can choose to save the disk to a local drive or to NAS.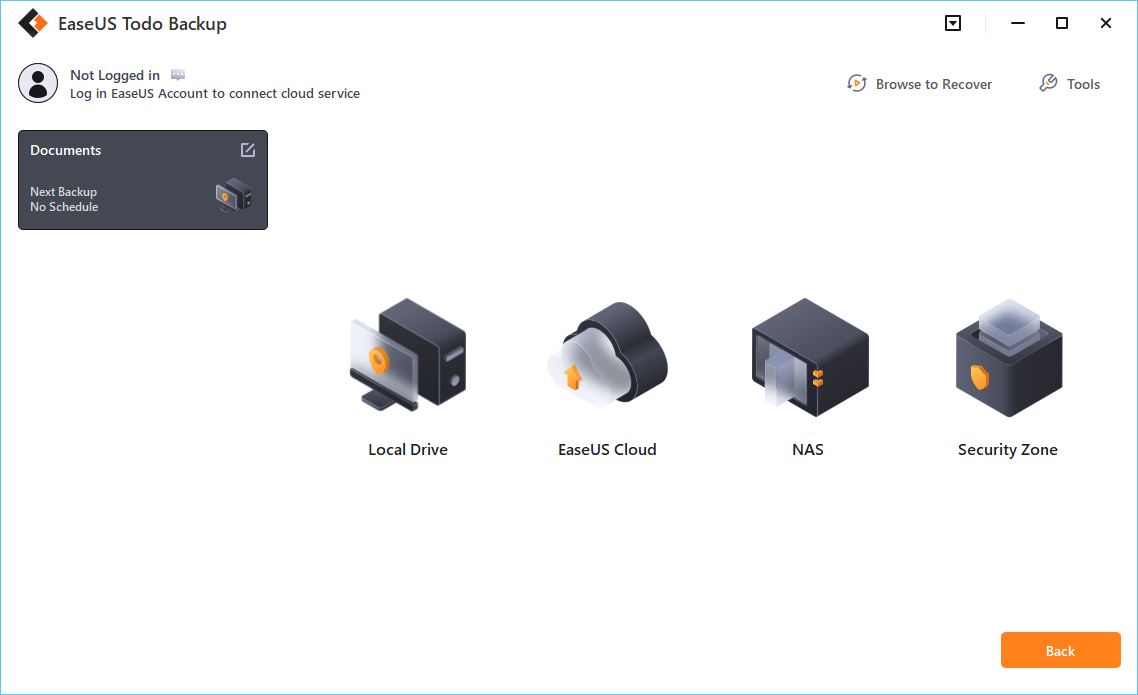 Step 5. Click "Backup Now", after the backup process is completed, you can right-click any one of the tasks to further manage your backup such as recover it, create an incremental backup, etc.
Conclusion
Following its limitations, various alternatives exist for Win32 Disk Imager, including EaseUS Todo Backup Free, Rufus, YUMI, balenaEtcher, and Acronis True Image. Among these, the overall best alternative is EaseUS Todo Backup Free.
This software effectively creates disk images and allows you to perform disk cloning, partition resizing, and bootable backup and recovery using a WinPE bootable disk. After creating a disk image using EaseUS Todo Backup Free, you can back it up to your local hard drive, NAS, and more.
Win32 Disk Imager FAQs
Do you want to know more about Win32 Disk Imager? Below is a list of frequently asked questions that we've made their answers available for you.
1. Is Win32 Disk Imager Safe?
Yes, Win32 Disk Imager is safe to use on Windows computers. The software allows you to safely write a RAW disk image to removable devices like DVDs, flash drives, or CDs.
2. Is Win32 Disk Imager Free?
Yes, the software is free to download and use. You won't incur additional costs when creating a bootable image on your Windows computer using Win32 Disk Imager.
3. How Do I Open Win32 Disk Imager?
You can achieve this via the file folder icon. Just navigate to the location for your downloaded ISO image, and the file folder icon will identify the download folders. It will then open the tool for you.
4. Which Is the Best Windows Repair Tool?
If you run into any problems in Windows, the best repair tool mechanism is running the troubleshooter. To troubleshoot and fix any Windows issue, click on the Start menu, then go to Settings > Update & Security > Troubleshoot.
5. What to Do When You Can't Launch a Windows Disk Imager?
When your device fails to launch Windows Disk Imager, it means that it has encountered some errors associated with the software. In this situation, it's best to use other Disk Imager alternatives like EaseUS Todo Backup Free, Rufus, YUMI, balenaEtcher, or Acronis True Image. These are the best Win32 Disk Imager alternatives in 2022.
6. How Does the Windows Disk Imager Work?
A Windows Disk Imager works by placing your system settings, programs, and personal files into a compressed Windows ISO file. You can then store this file on removable devices or in the cloud. Whenever you want to recover your computer data, the Disk Imager allows you to achieve that using the compressed image file. Typically, a Disk Imager can store all detailed information about your computer.
Was this page helpful? Your supoport is truly important to us!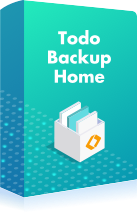 EaseUS Todo Backup
EaseUS Todo Backup is a dependable and professional data backup solution capable of backing up files, folders, drives, APP data and creating a system image. It also makes it easy to clone HDD/SSD, transfer the system to different hardware, and create bootable WinPE bootable disks.
Updated by

Daisy is the Senior editor of the writing team for EaseUS. She has been working in EaseUS for over ten years, starting from a technical writer to a team leader of the content group. As a professional author for over 10 years, she writes a lot to help people overcome their tech troubles.…

Read full bio

Written by

Brithny is a technology enthusiast, aiming to make readers' tech lives easy and enjoyable. She loves exploring new technologies and writing technical how-to tips. In her spare time, she loves sharing things about her favorite singer - Taylor Swift on her Facebook or Twitter.…

Read full bio