Full Comparison: Seagate One Touch vs Backup Plus Slim
Quick Navigation:
The storing of data that can be moved around is quite helpful. What's not to appreciate about small enough drives to fit in your pockets and get their power from a USB cable? Solid-state drives may now be purchased as external portable drives, and Seagate is in the process of releasing one after another of these drives.
Because the new Backup Plus Slim and the One Touch have recently received a great deal of attention, virtually everyone is eager to learn more about these two. As a result, the talk has sparked a great debate on Seagate One Touch Vs. Backup Plus Slim and which one is better for the user. Please find out more about them here!
What Is Exactly Seagate One Touch
Seagate One Touch belongs to the Expansion portable storage series that Seagate provides and covers the essentials; to use them, you plug them in and then drag and drop data onto them. The high-end Ultra Touch versions are svelte, have fashionable fabric on the outside, and are equipped with software capabilities that provide additional value.
The One Touch series occupies the center ground, offering high-capacity storage choices in addition to more practical functions. You also have an option between the following capacities: 1 terabyte (TB), 2 TB, 4 TB, and 5 TB The first pair is 11.7 millimeters in thickness and weighs 148 grams, while the second pair, which has more physical platters, measures 20.9 millimeters in thickness and weighs 268 grams.
On the rear is a USB 3.0 Micro-B port connection, and there is a very little white activity LED in one of the corners of the top. In addition to all of these features, Seagate provides purchasers with one free attempt at data recovery utilizing the Seagate Rescue service at its lab.
This is the feature that stands out as the most intriguing. Because the possibility of losing up to 5 terabytes of valuable data due to a failure in the physical drive may strike dread into the heart of any computer user, this may provide purchasers some measure of peace of mind.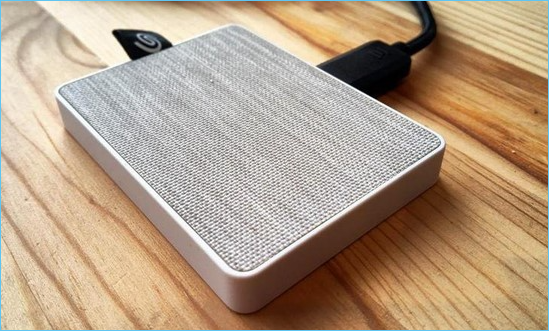 What Is Exactly Backup Plus Slim
The Seagate Backup Plus Slim portable hard drive is a well-rounded product that excels in value for money, design, and speed, among other areas. The fact that it is compatible with PCs and Macs out of the box is a useful feature, and the Seagate Dashboard software is simple to use and provides backup for PCs, mobile devices, and social media platforms.
You have the option of purchasing the Backup Slim in a variety of storage sizes, including 500 gigabytes (GB), one terabyte (TB), two terabytes (TB), or even four terabytes (TB). Additionally, there is a narrow slit that contains an LED, but there are no physical buttons for backup, so you will need to use the offered software.
Since the NTFS driver for Mac is already pre-loaded on the disk, all you need to do is plug it in and start using it. The Seagate Dashboard program is also pre-loaded into the disk, and it is via this software that you can create backups of the contents stored on your computer.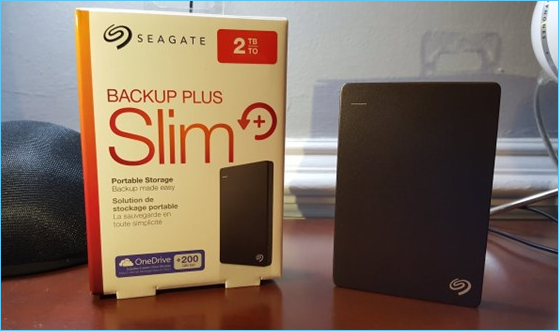 Seagate One Touch VS Backup Plus Slim: Which One to Choose and Why
Since they are both good, and if that's okay, we'll go with the less expensive one or that we like more.
The One Touch's 4TB black version costs 135 CDN, whereas the Backup Plus costs 120 CDN.
A black version of the One Touch with 5TB of storage costs 135 CDN. If you believe you'll need more than 4TB of storage, the 5TB black One Touch is an alternative.
Both of these disks are likely SMRs. We are not aware of any non-SMR drives larger than 2TB, but we may be wrong.
If you want to purchase one of these, you'll have to stick with 3.5-inch disks since Seagate doesn't provide information about rotational speed or cache capacity in the product datasheets.
Compared to the Backup Plus' two months of Adobe Creative Cloud Photography, the One Touch contains 4 months.
You'll need to create backups of your data elsewhere if you want to use this as your main or only copy, even if the One Touch's datasheet features a rescue data recovery service.
| | | |
| --- | --- | --- |
| Criteria  | Seagate One Touch | Seagate Backup Plus Slim |
| Storage | 4TB | 2TB |
| Connectivity  | 1 x USB 3.2 / USB 3.1 Gen 1 (USB Micro-B) | 1 x USB 3.2 / USB 3.1 Gen 1 (USB Micro-B) |
| Weight  | 0.59 lb / 0.27 kg | 0.59 lb / 0.27 kg |
| Cooling  | Passive | Passive  |

Bonus Tips: Make the most out of Seagate One Touch or Backup Plus Slim
By following these three tips, you can make the most out of your Seagate One Touch or Backup Plus Slim drive.
1. Move Your Cache Folder to a RAM Disk
Your SSD's lifespan will be prolonged if you move your cache to a RAM Disk. Having your cache write to a RAM Disk protects your hard disk from unnecessary wear and tear.
When you move your cache folder to a mechanical drive, you don't have to worry about applications or system resources being impacted by the move.
2. Don't Fill Them Up with Large Files
A solid-state drive (SSD) is perfect for storing files that need to be accessed often and fast. This is a great use for operating system and application files.
Large items like movies or your music collection no longer need to be stored on a hard drive in the age of Netflix and Spotify. Using an SSD to store files such as these is a waste of space and will not improve speed. You may also use it to clone HDD, operating sytem, etc., but storage on solid-state drives is not recommended since you won't be able to tell whether your media files are played from an SSD.
3. Backup the Data - Always!
To ensure the data security of SSDs, it is always important to back up those significant data regularly. Though this may sound a little bit tedious, it can be pretty easy if you have installed the efficient data backup software - EaseUS Todo Backup.
In addition to full, incremental and differential backups, EaseUS Todo Backup is an amazing Windows backup program. Users have a variety of backup options to suit their specific needs. Windows users may also set up a daily, weekly, monthly, or annual backup strategy for their PC. Additionally, it can clone, migrate the OS to an SSD, and more.
Here's how you can use EaseUS Todo Backup to backup your Seagate One Touch or Backup Plus Slim:
Step 1. Start with selecting the backup contents.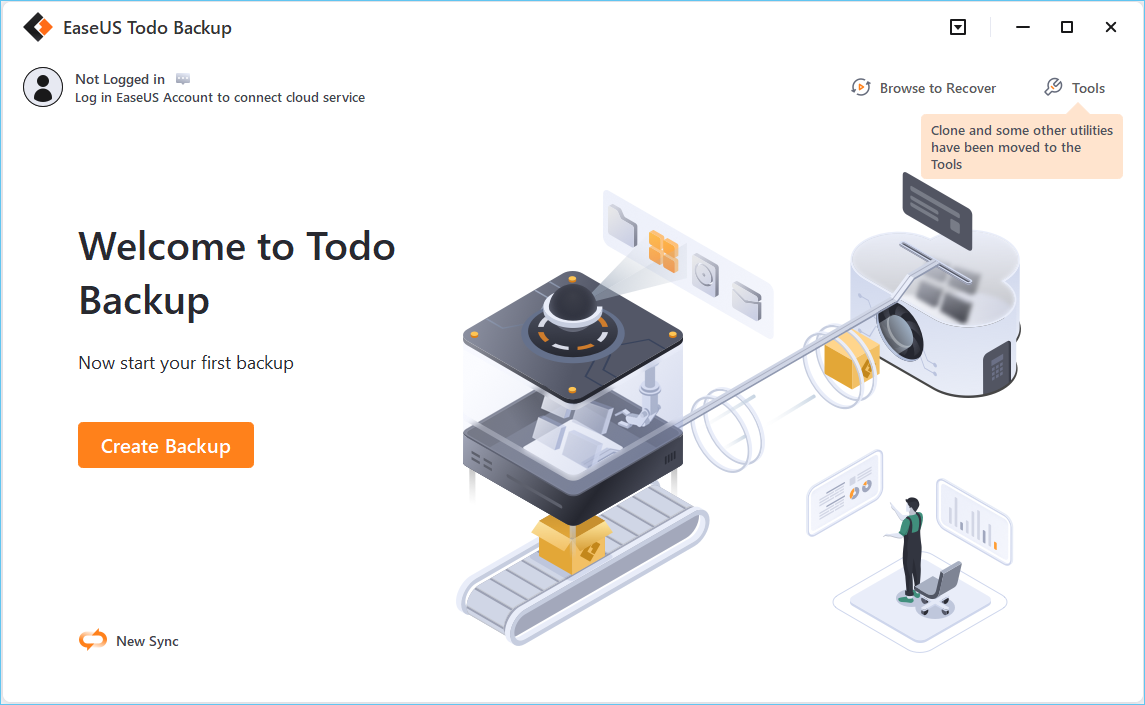 Step 2. There are four backup categories, File, Disk, OS, and Mail, click Disk.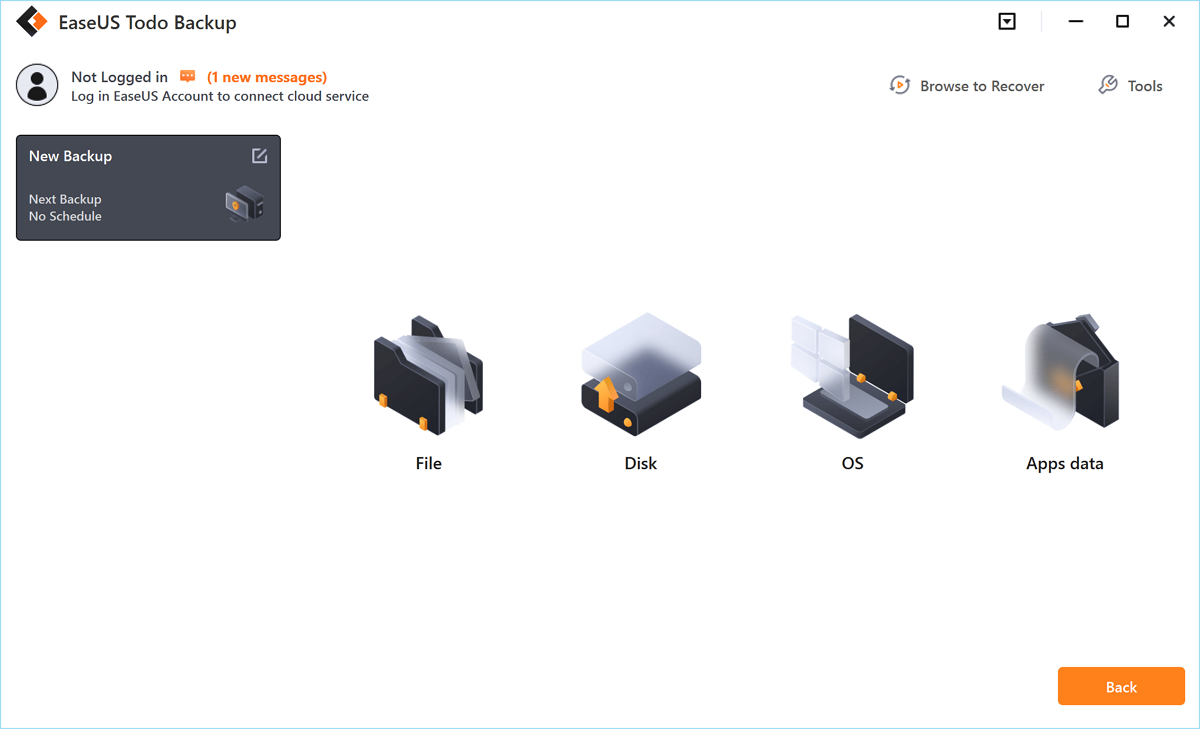 Step 3. It is available to back up a whole disk or a certain partition. Choose the one you need and click OK.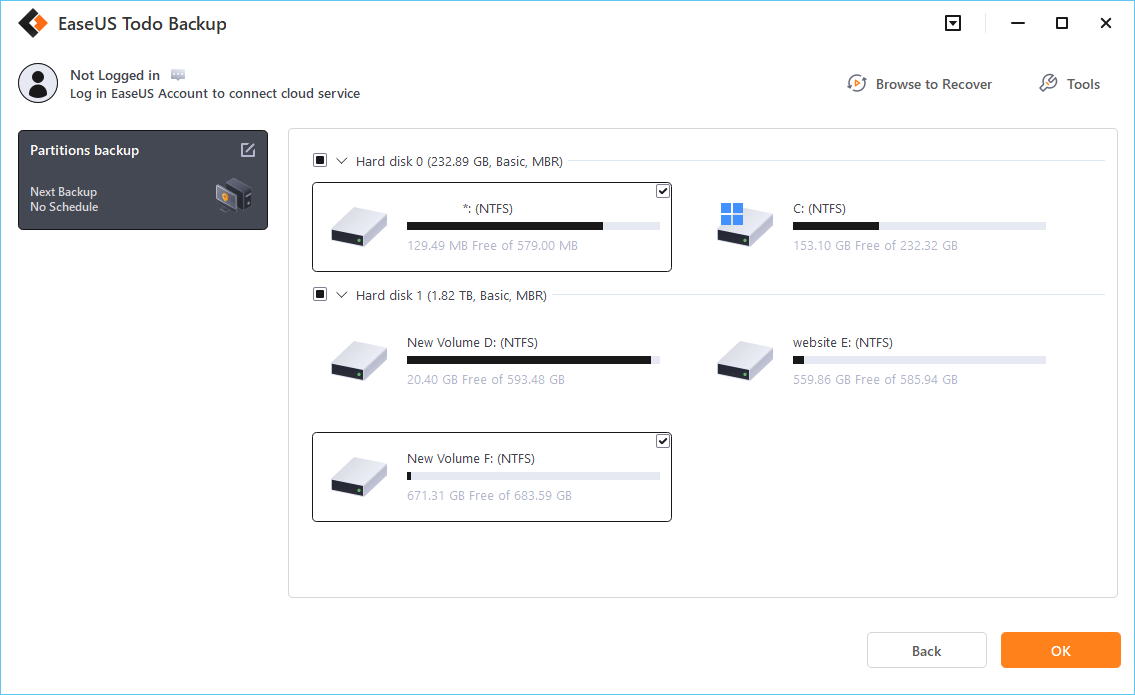 Step 4.  Select the destination where you want to save the backup.
Step 5. For disk/partition backup, you can choose to save the backup to local drive or to NAS.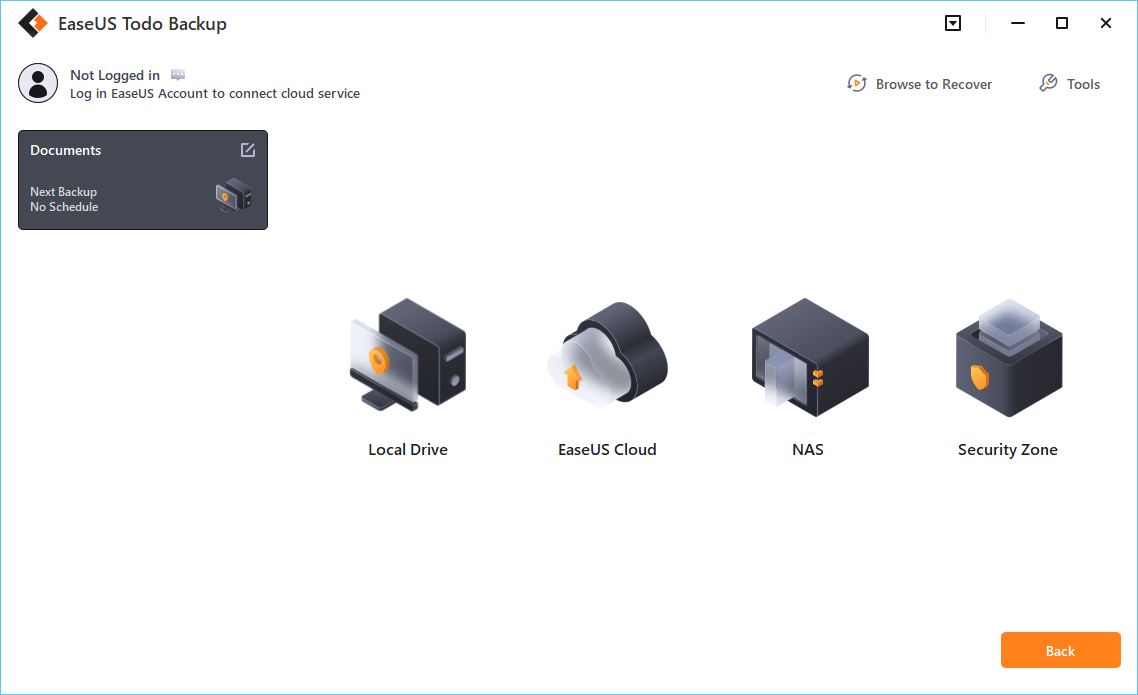 Step 6. After the backup process is completed, your task will be displayed at the left. Right-click any one of the task, you can further manage your backup such as recover it, create incremental backup, etc.

Author Jean has been writing tech articles since she was graduated from university. She has been part of the EaseUS team for over 5 years. Her special focuses are data recovery, disk partitioning, data space optimization, data backup and Mac OS. By the way, she's an aviation fan!
Taking everything into consideration, we can say that EaseUS Todo Backup Home can offer you a little extra sense of security with a set of advanced tools. The interface provides quick adaptation, every process guiding you all the way through so you don't get stuck or further damage your system rather than keeping it safe.

 Read More

EaseUS Todo Backup Free lets you create backups of your important files or your entire computer through its streamlined interface. Just choose the backup type you'd like to get started, and let the program do the reset.

 Read More

EaseUS includes all the features I expect from backup software like versioning, incremental backups, and scheduling. For more advanced users, EaseUS allows you to install a pre-boot environment onto your hard drive so you can use it to restore files without burning a CD or putting it on an external USB drive.

 Read More

EaseUS Todo Backup
Smart backup tool for your files and entire computer in Windows 10/8/7.
Install Windows on Multiple Computers at Once? No Problem!
Learn how to install Windows 11/10/7 and special programs/software on a batch of computers. Use 10 minutes to do the 10 hours work without making a single mistake!
Get Free Solution!