Every year on March 31st, IT professionals worldwide would celebrate World Backup Day, bringing the world's attention to data backup. World Backup Day is designed to protect our data by ensuring that backup schedules are implemented and followed promptly.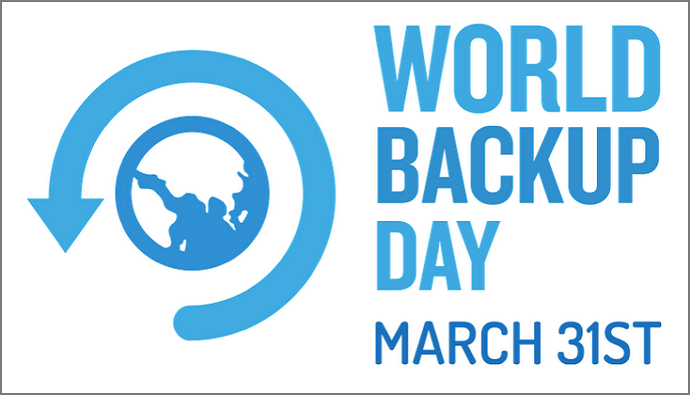 What Is Schedule Backup and Why Is It Important?
Schedule backup is an IT activity that is cleverly used to automatically execute the backup script, which is like a "timer" and completely omits human operation. As long as the backup script of the task plan is formulated, the system can regularly perform a data backup in a proper schedule, avoid inspection work time, reduce CPU usage, and realize a low risk of data backup.
What can schedule backup do for you?
Despite the increasing awareness of keeping data backups safe, it is unbelievable that many data loss issues are still due to improper backups. Sudden power failure, virus, hardware damage, misoperation, and natural disasters may cause the dread of data loss, so it is necessary to back up data in time. Setting a backup schedule can protect your files, like pictures, music, documents, videos, etc., and your system and program data in a standard way.
Manually backing up data without a schedule will be a tedious and boring job. Therefore, we can hand over this highly repetitive backup work to the computer, let the computer set a backup schedule, and automatically back up important data every day.

How to Set a Backup Schedule and What Are Needed in Your Plan?
When you try to protect your data from accidents like system collapse or disk crash, you need to back them up. However, while you back up your multiple files and documents, you will find that it will be a tedious and time-consuming job. Furthermore, it would be best to be cautious whenever your system is backed up because your misoperation can easily ruin your backup tasks. So it would help if you had a backup schedule to help you handle the tasks.
Create a new backup schedule task
When you create your schedule backup, take an intelligible name and set the naming convention for backup files.
Where is the location of different types of backup files
Configure the source directory and destination address through the corresponding data types. You can directly select a folder through the file dialog box or manually enter the folder's absolute path to complete the configuration of the backup source and destination address.
·Local disks: If you choose to local backup files like pictures, videos, music, and documents that are not too crowded to your storage space, you can backup them in your local disks. But it is noticed that do not make the repeated backup files squeeze your disk, and you may try another destination address.
·Mechanical hard drives: If you want to back up more files and worry about your local storage space, you can choose mechanical hard drives like magnetic tape, magnetic disk, or optical disc as your destination address.
·Data storage server: When you try to back up your computer system, you can choose a NAS storage server as your destination. Thus, when one of your disks comes up with a system crash, you can save your backup data in the NAS.
·Backup hard drive to cloud: When you want your heavy backup file stored without wasting too much space and accessible anytime, you could choose robust cloud storage as your backup destination.
What are the scheduled backup time frames?
The time setting of the scheduled backup provides the following options:
·Daily/ Weekly: Set a backup plan at a fixed time every day or week. When your files are updated from time to time in the short term, for instance, your working records, transaction records, chat logs, and so on, you can set up a daily/weekly schedule backup.
·Monthly/ Quarterly: Set a backup plan when choosing a monthly date. You may have many medium-term documents like bill flows, surveillance videos, pictures, or videos of your children and pets, and you can back them up monthly or quarterly.
·Yearly: Set backup plans every year. When you want to organize your files by year and ensure you have protected them, you may choose an annual plan to back up your data.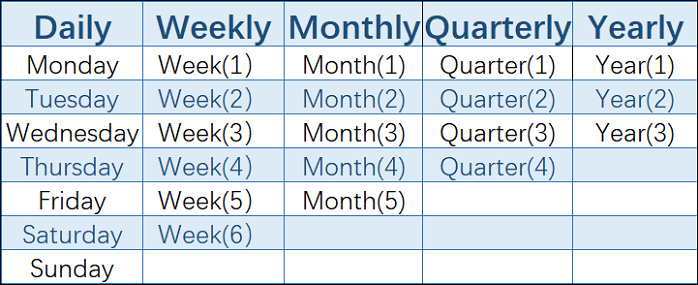 How to encrypt the scheduled backup files
If you want to ensure the safety of your private data or important documents, generate a key pair, enter the public critical information, and then encrypt the file.
Which Type of backup is better for a scheduled backup
In the schedule backup module, there are three types. When performing a disk backup schedule, they are complete, incremental, and differential backups.
·Full backup: This type can preserve the file's integrity and is the method with the highest safety factor. When performing a full backup, all selected files will be copied entirely to the target directory, but this backup method is slow. It will generate many duplicate files when backed up multiple times, wasting storage space. So it is usually used in the yearly schedule and stored on large servers.
·Incremental backup: Incremental backup only copies files that have been changed or added since the last scheduled backup. It has the characteristics of saving storage space and fast speed. Therefore, the system designs a hybrid backup method: when the user needs to back up files regularly, a full backup is performed for the first time, followed by several incremental backups, and so on. Using this method can effectively utilize storage space and save backup time.
·Differential backup: Differential backup is the backup Type that copies all files that have changed since the last full backup. This type can back up the data that has been updated in the previous full backup, which could ensure the comprehensiveness of backup data. Usually, if you fully back up your data monthly, differential backup would back up the new information next month and generate backup data with more details.
Email notification
Email notification can be set with backup error, backup completion, etc., in case you are not in front of your computer.
To Wrap It up
Schedule backup is like time management, not forgetting its responsibility to keep your data safe whenever you're occupied with work or enjoying life. You only need to set a backup schedule and your time frame, and the computer will automatically back up for you. It does its due diligence from time to time. Even if you forget the backup task, your schedule will remind you. If you have a good habit of backing up your data, don't forget to set up your backup schedule!