Quick Navigation:
1. What's the Best Virus Protection and Removal Solution (The Most Efficient Way)
2. How To Choose Antivirus Software (3 Criteria)
3. Best Free Virus Removal Software (5 Best Recommended Tools!)
Suppose your PC has fallen prey to a computer virus. It can result in sluggish computer performance, damaged programs, unexplained data loss from hard drives, abnormal behavior, and frequent system crashes. To understand to which extent a virus can cause harm, let us look at some of the most infamous examples of the worst computer viruses in history.
Mydoom is considered the worst computer virus outbreak to date, causing the damage of nearly 52.2 billion dollars in the year 2004. This virus was a "worm" transmitted by mass emailing. ILOVEYOU, as good as it sounds, this virus used to send love letters and infected an estimated 10 million computers, causing approximate damage of $15 billion. WannaCry is yet another ransomware that took over businesses and government organizations' computer systems and held them hostage until the demanded ransom was fulfilled.
What's the Best Virus Protection and Removal Solution
Computer viruses differ in many ways; they've been around for a long time and serve various functions, containing malicious intent. The extent of the virus's damage is determined by the type of malware that has infected your computer. They include a slew of malicious code written so that it interferes with your computer's regular operation. Malware, like human viruses, is extremely capable of replicating and transmitting to other computers.
The best Virus protection solution is using anti-virus software regularly updated with new security features and virus databases. Good anti-virus software will keep scanning your computer for any threats and keep it protected against them by deleting or terminating them. It would help if you kept in mind always to use dependable and powerful anti-virus software as they can save you from imminent danger.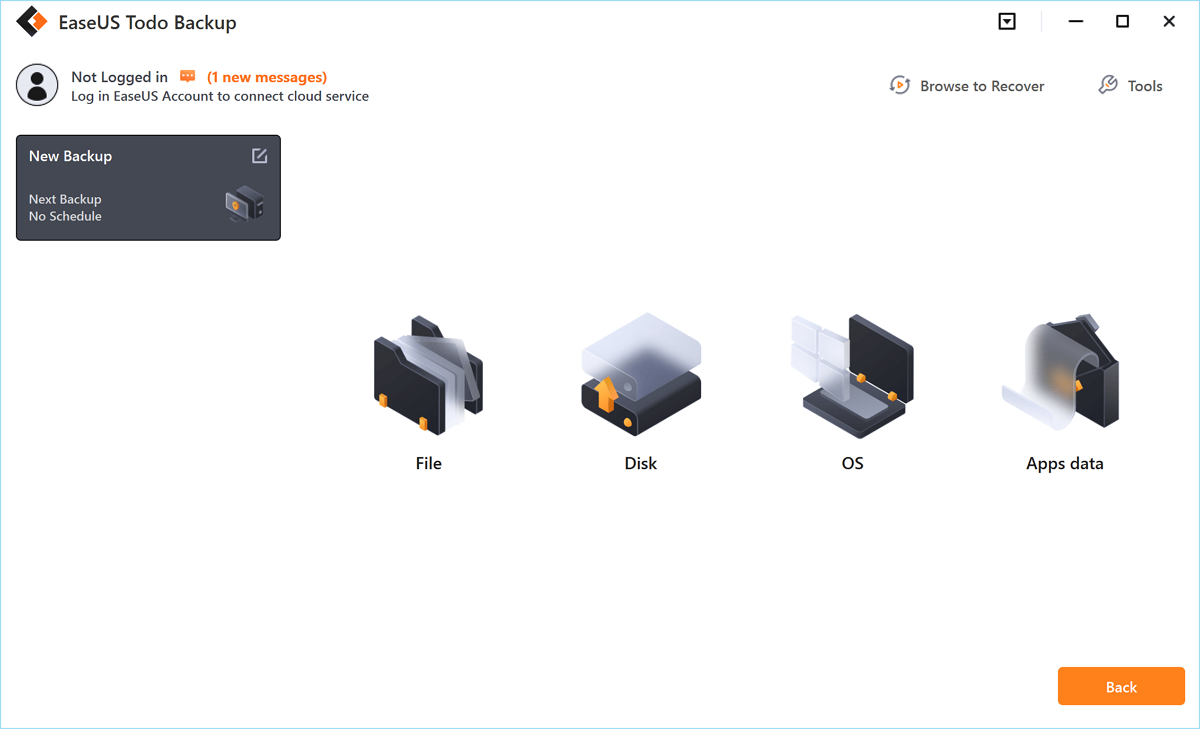 How To Choose Antivirus Software
You should consider three points before choosing anti-virus software for yourself. If an anti-virus tool checks all these boxes, you can wholeheartedly select them. Here are the points to consider:
Choose a big brand. It is essential to go for a well-known and big brand because they provide you with much-needed trust and the safety of your computer system. Also, big brands have a big community consisting of users, so if you ever get stuck on an obstacle, some people can help you almost instantly. 
Go for a clean brand with no ads, no frequent annoying pop-ups, and does not consume too many disks and system resources. As you may be aware, anti-virus software is notorious for consuming excessive system resources, causing the computer to lag rather than aiding it.
Always prefer an anti-virus that is free but is powerful enough to monitor, scan, and remove viruses from your device. 
You may also want to know:
Best Free Virus Removal Software (5 Picks)
Based on our own user experience, we've compiled a list of the top 5 free virus removal software. All of the products listed below have been tried and tested by us and are the best in their class. Let's start with our list:
1. Windows Defender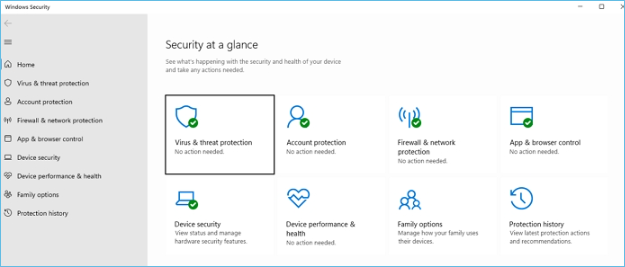 Windows Defender is Microsoft's own anti-virus and anti-malware component. First released as a downloadable free anti-spyware for Windows XP, it comes preloaded with all the latest versions of Windows. Because Microsoft itself created it, it provides decent overall protection and user experience. It is compatible with all the versions of Windows. 
Features:
No installation required: It is different from other free anti-virus tools because it's already pre-installed on the system. 
Scan choices: The main focus of Microsoft Defender is the real-time protection. 
Pros:
Built into Windows operating system. 
Excellent lab scores. 
Decent hands-on malware protection score. 
Always on if there's no other anti-virus. 
Cons:
Below average phishing detection score. 
The SmartScreen Filter only applies to Microsoft browsers. 
It is a viable option if you don't want to install an external anti-virus on your computer. However, it alone cannot fill the need for full-fledged anti-virus software. Based on our experience, it gets a decent 7/10 score.
2. Bitdefender Antivirus Free Edition
Bitdefender Antivirus Free Edition is a free version of the company's popular paid version. The previous version of the free edition wasn't quite as good as the original, but the newer version has features that are identical to the paid version. Bitdefender Antivirus is one of the most powerful anti-virus programs available for free. It is compatible with all current Windows versions.
Features: 
Protection while surfing or browsing.
Offers customizable scans for better system security. 
Recommended for gamers, as it significantly improves the overall gameplay. 
Pros:
Equal core anti-virus protection as the paid product. 
Brilliant independent test lab scores. 
Free with features that were absent from the previous free addition. 
Cons:
Next to no ransomware-related protection. 
Low-speed full-scan. 
Even after being free, Bitdefender Antivirus Free Edition offers some of the flagships features not available in any of the other products listed in this article. As a result, it receives a 9/10 overall rating. 
3. AVG Antivirus Free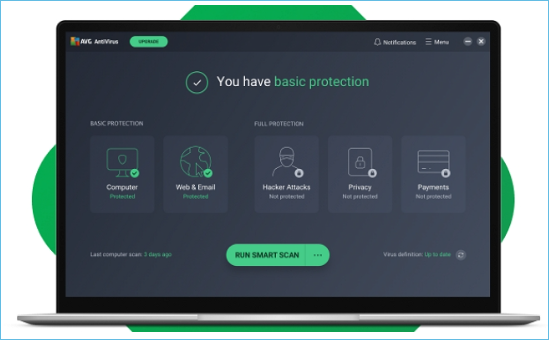 AVG Antivirus Free has over a million users worldwide, which should give you an idea of how popular and effective it is. There is, however, a clear distinction between paid and free editions. All major security features, such as hacker attack protection, payment protection, and so on, are paid. Nonetheless, what you get for free here is more than enough.
Features: 
Provides real-time updates as it claims to have the world's largest virus database. 
It consists of six layers of malware protection to stop viruses, spyware, and others. 
Pros:
Decent scores from all three labs. 
It can remove malware from the boot-time scan. 
Cons:
The initial scan is very slow as compared to the others. 
On par performance with some issues. 
Though it is from a well-known company, the lack of extra features impacts the user experience. Still, due to the same brilliant anti-virus protection as the Avast Free Antivirus, it scores a decent 7.5/10. 
4. Avast Antivirus Free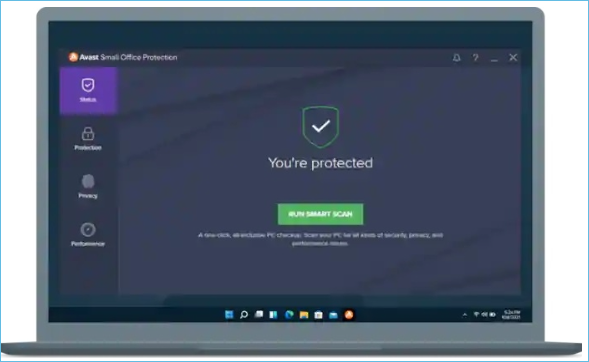 It is a common misconception among users that free anti-virus protection only provides a basic level of security, but this is not the case. In the field of anti-virus protection, Avast is regarded as a behemoth. Avast Antivirus Free includes the most popular features, full-scale protection, and many other features found in the paid version. It is an excellent choice because it consists of a network security scanner, browser protection, and other features.
Features: 
Email Shield: The most common way to get scammed and get viruses into your system is by email. It blocks all the dangerous email attachments that can potentially steal your data. 
Phishing Protection: Blocks out unsafe links and web pages that can have malware and threaten your PC. 
Pros:
Excellent scores from the independent testing labs. 
Excellent network security inspector. 
A plethora of paid features are present for free. 
Cons: 
Some of the additional features require the full-paid version. 
Boot-time scanning can be excessively slow. 
It has a very powerful core anti-virus engine that scores mighty in testing and astonishingly provides many paid features. It deserves an overall score of 9.5/10.
5. Kaspersky Security Free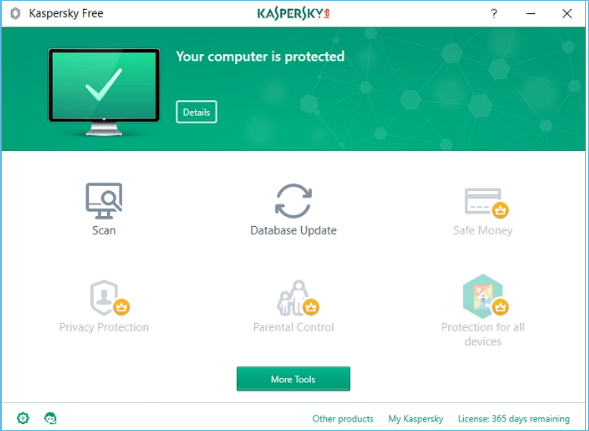 Kaspersky Security Free is one of, if not the best, anti-virus software that you can get. The free version consists of the same Kaspersky's core anti-virus technology apart from some missing additional features. On the other hand, it is only recommended for self or non-commercial use. 
Features: 
Browser Protection: If you install the free version of this software,
It'll also install the Kaspersky Protection for your Chrome browser. 
Pros:
Almost perfect scores from the four different lab tests. 
Very effective ransomware protection. 
Supports Android as well as iOS. 
Cons:
There's no straightforward tech support. 
It is our choice for the best overall anti-virus software for your PC. It gives you a flagship malware protection along with some core features for free. On our scale, it is a 10/10. 
Beyond Virus Removal: How to Prevent Computer Viruses
As you know, prevention is always better than cure. Hence, it is essential to protect your computer from getting infected by viruses in the first place. Here are some noticeable points that can help you protect your PC from viruses:
Always be on the lookout for suspicious links and downloads. These are the most common ways for malware to infiltrate your computer. Don't download files from unknown or untrustworthy sources, and don't click on malicious links.
As we've given you some extreme examples of infamous incidents, most of them were caused due to attachments from unknown emails. 
It isn't possible to permanently stay protected from viruses, even if you have a good anti-virus. Hence, the most effective way is to regularly back up all your data from the computer to somewhere safe. 
Talking about backup, we highly recommend using EaseUS Todo Backup Free. It is one of the best free backup software available for Windows that offers many features. The list includes:
Schedule backup and other customizable options
Safely recover data in case of crash or missing files
Performs System Backup,  File Backup, and partition or drive backup
When you are trying to use this efficient software to help you make a backup for your data, you can follow the steps below:
Step 1. To initiate a backup, click the Select backup contents option.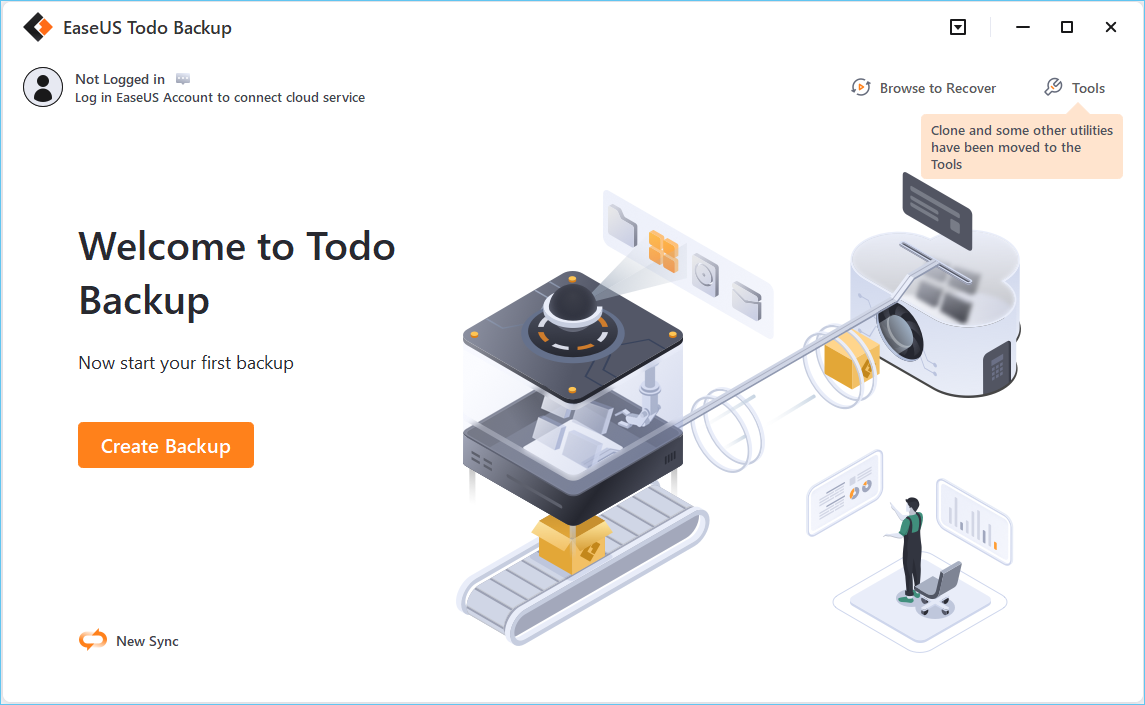 Step 2. There are four data backup categories, File, Disk, OS, and Mail, click File.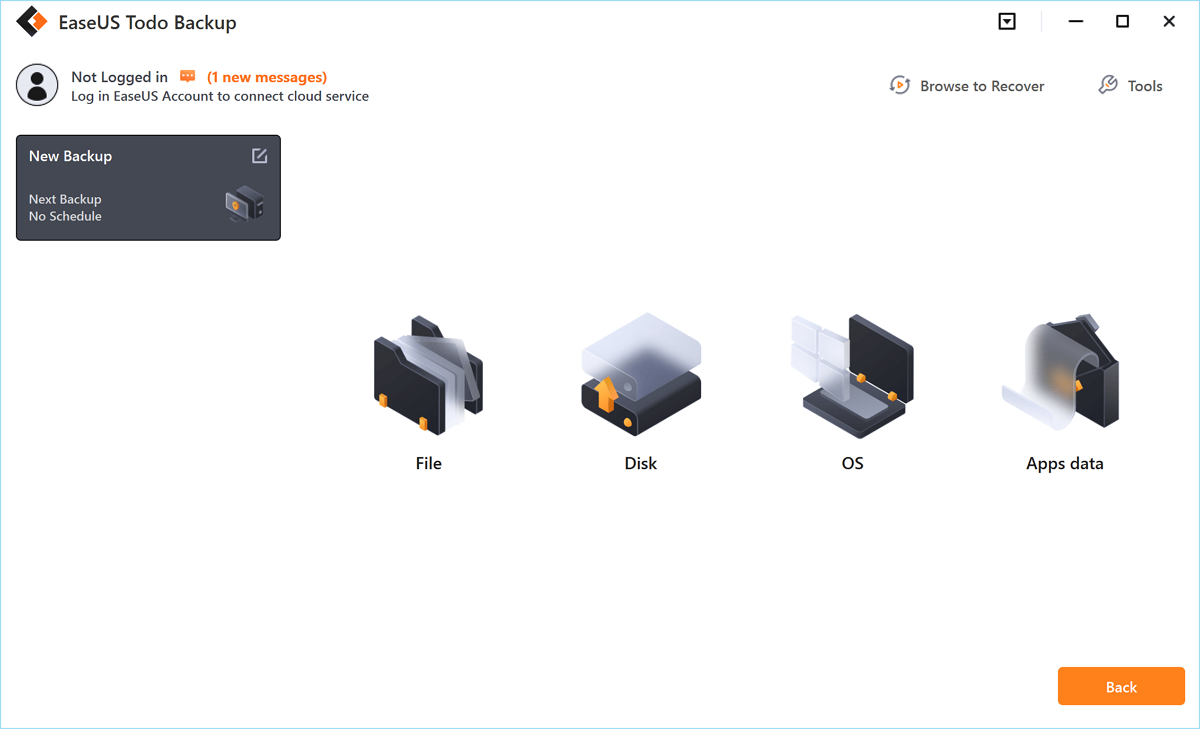 Step 3. On the left, both local and network files will be shown. You may extend the directory to pick the backup files.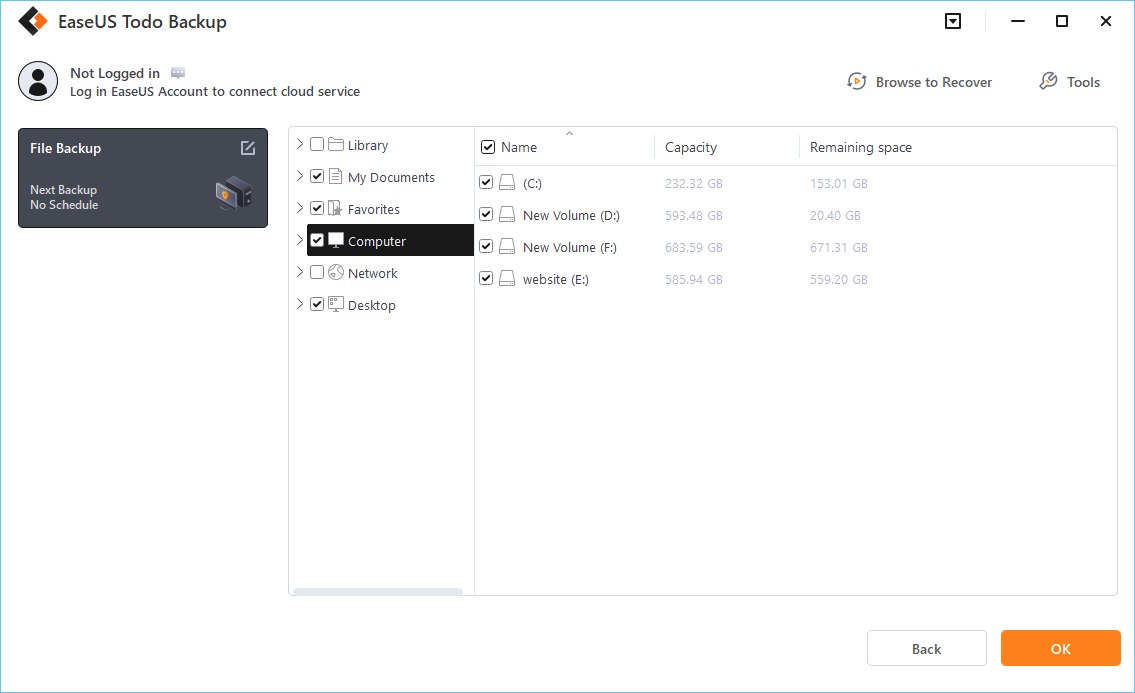 Step 4. Follow the on-screen instructions and choose a location to store the backup.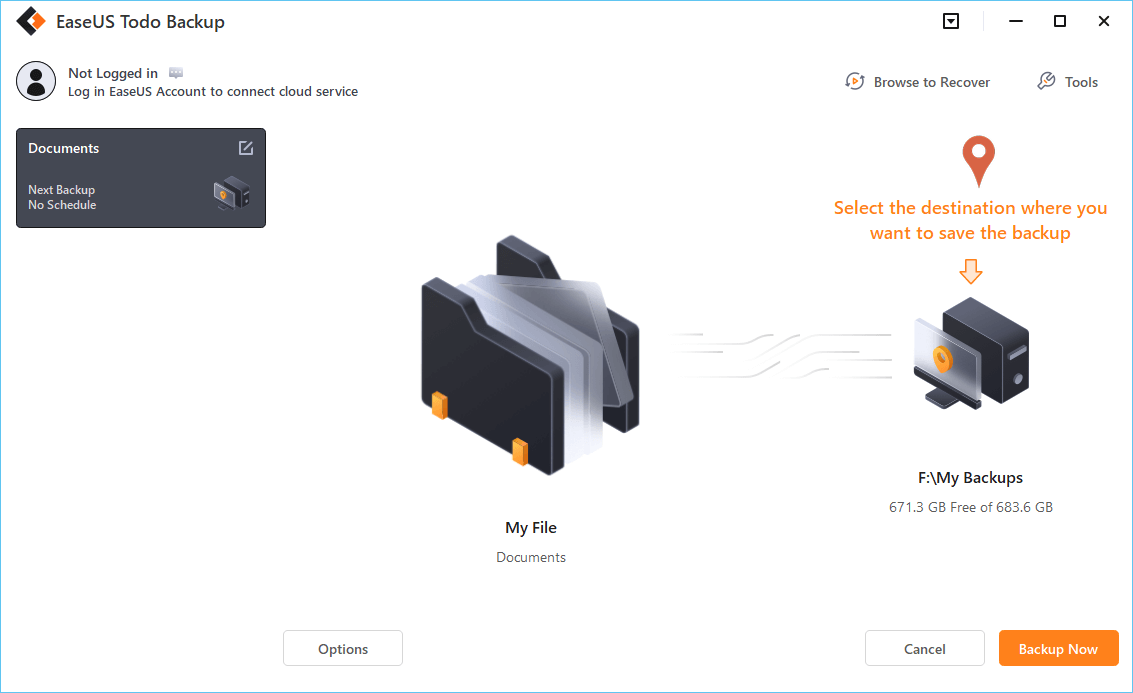 Click Options to encrypt the backup with a password in Backup Options, then click Backup Scheme to specify the backup schedule and start the backup at a certain event. There are also other additional choices you may choose to tailor the backup process to your requirements.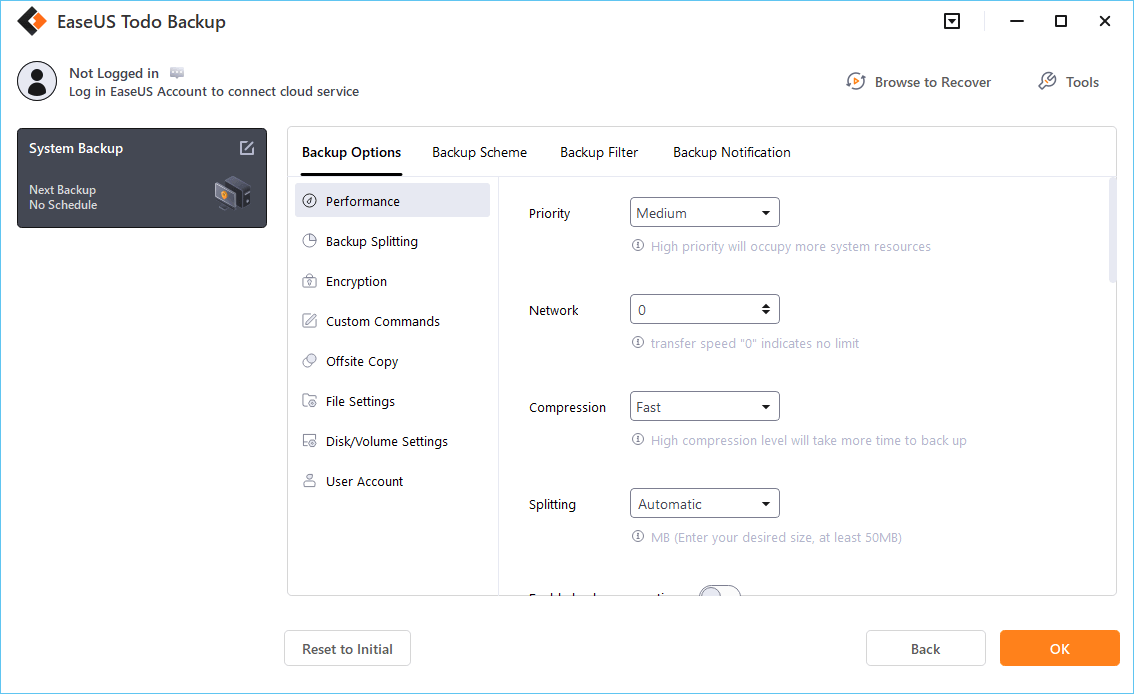 Step 5. The backup may be stored on a local disk, EaseUS' online service, or NAS.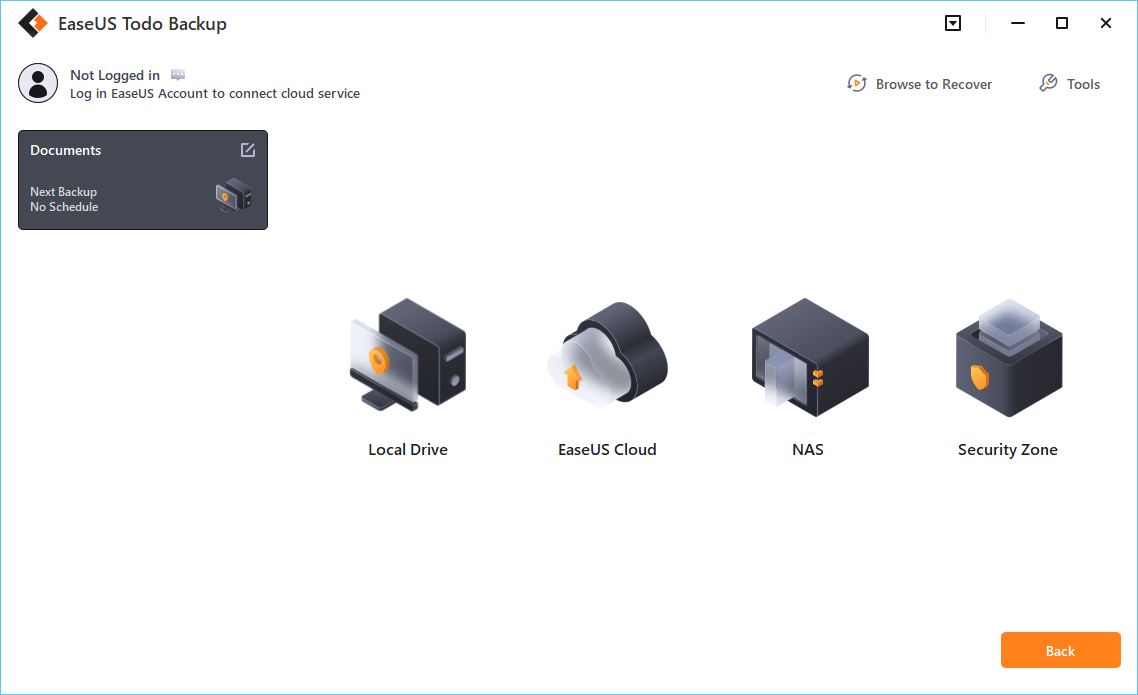 Step 6. EaseUS Todo Backup enables customers to back up data to a third-party cloud drive as well as its own cloud drive.
If you want to back up data to a cloud drive provided by a third party, choose Local Drive, scroll down to add Cloud Device, and then add and log in to your account.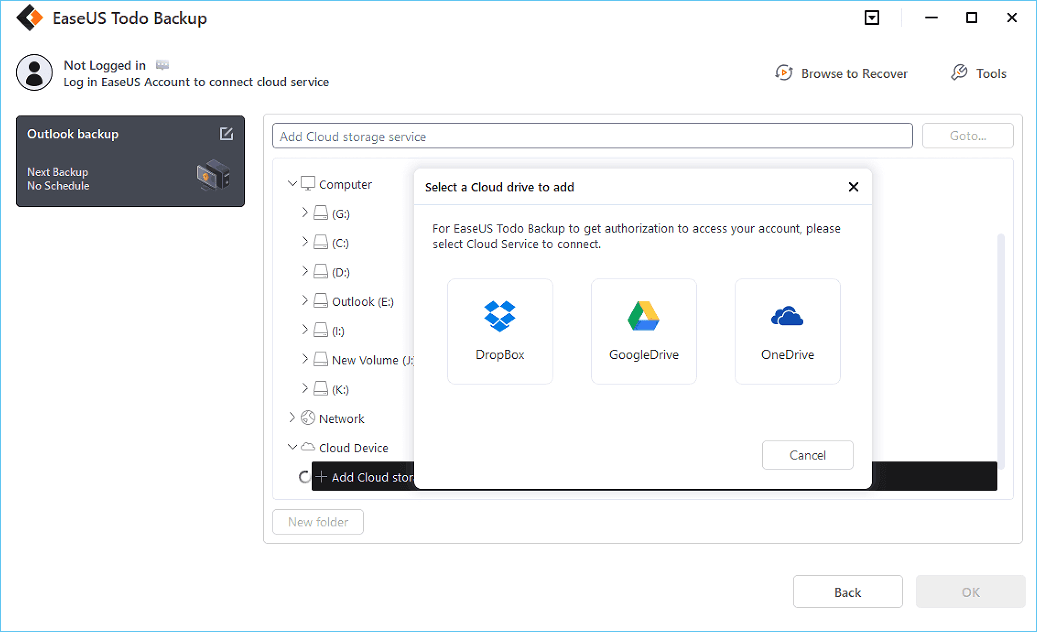 You can also choose the EaseUS cloud drive. Sign up for an EaseUS Account, then click EaseUS Cloud and log in.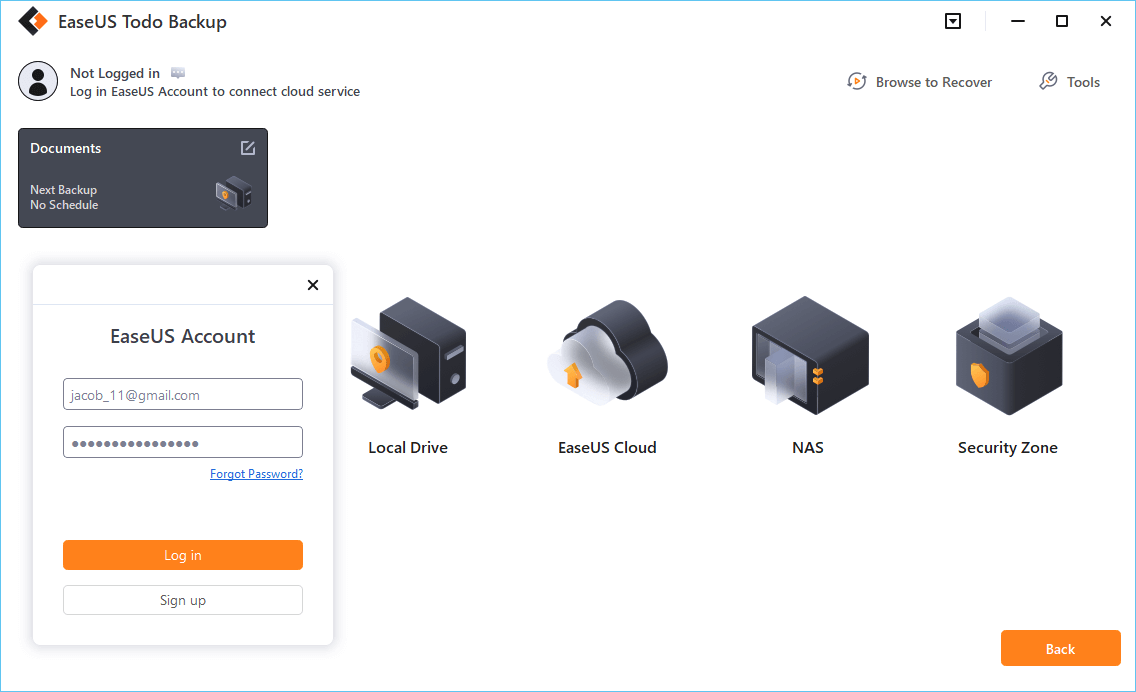 Step 7. Click Backup Now to begin the backup process. The backup job will be presented as a card on the left side of the panel after it has been finished. Right-click the backup job to handle it further.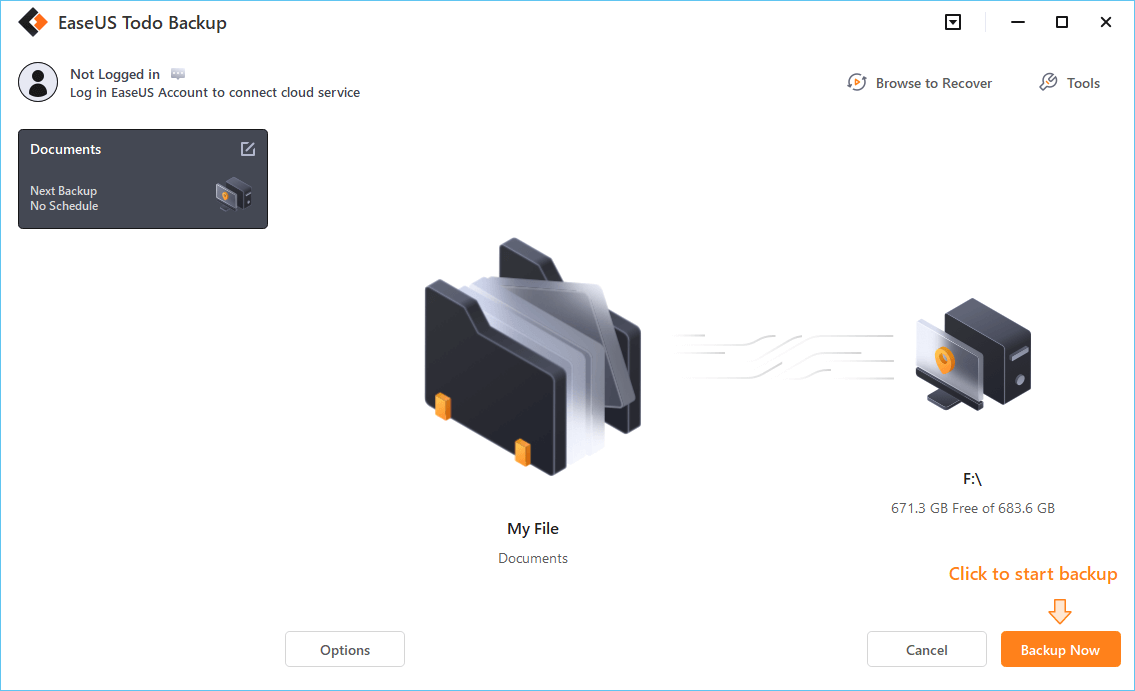 Conclusion
In this article, we've discussed five of the best virus protection and removal solutions. Our top five picks are based on realistic experiences by none other than us. All the Anti-virus software we've mentioned in our list is free and offers something unique. You can choose the best one based on your requirements and interests. We hope this article was helpful to you. 
Daisy is the Senior editor of the writing team for EaseUS. She has been working in EaseUS for over ten years, starting from a technical writer to a team leader of the content group. As a professional author for over 10 years, she writes a lot to help people overcome their tech troubles.

Jean has been writing tech articles since she was graduated from university. She has been part of the EaseUS team for over 5 years. Her special focuses are data recovery, disk partitioning, data space optimization, data backup and Mac OS. By the way, she's an aviation fan!
Taking everything into consideration, we can say that EaseUS Todo Backup Home can offer you a little extra sense of security with a set of advanced tools. The interface provides quick adaptation, every process guiding you all the way through so you don't get stuck or further damage your system rather than keeping it safe.

 Read More

EaseUS Todo Backup Free lets you create backups of your important files or your entire computer through its streamlined interface. Just choose the backup type you'd like to get started, and let the program do the reset.

 Read More

EaseUS includes all the features I expect from backup software like versioning, incremental backups, and scheduling. For more advanced users, EaseUS allows you to install a pre-boot environment onto your hard drive so you can use it to restore files without burning a CD or putting it on an external USB drive.

 Read More

EaseUS Todo Backup
Smart backup tool for your files and entire computer in Windows 10/8/7.
Install Windows on Multiple Computers at Once? No Problem!
Learn how to install Windows 11/10/7 and special programs/software on a batch of computers. Use 10 minutes to do the 10 hours work without making a single mistake!
Get Free Solution!