PAGE CONTENT:
When Googling "SSD" on the internet, you can see a lot of relevant searches, two of the most shown ones are M.2 SSD and NVMe SSD. Ok, now you may think that M.2 and NVMe are two types of SSDs, and wondering which one is better, or which one is more suitable for you. But if you read this article carefully, you might be disappointed, M.2 and NVMe are not SSD types. So what are they and what kind of SSD should you choose? Don't worry, we will explain to you step by step.
M.2 vs NVMe? Can These Two Terms be Compared?
At the beginning of this article, I'd like to help you figure out the difference between M.2 and NVMe. Actually, these two terms can't be compared together because M.2 is a kind of SSD connector and NVMe is a kind of SSD. You can't compare a connector with an SSD and ask, which one should I choose. Because there will be no answer.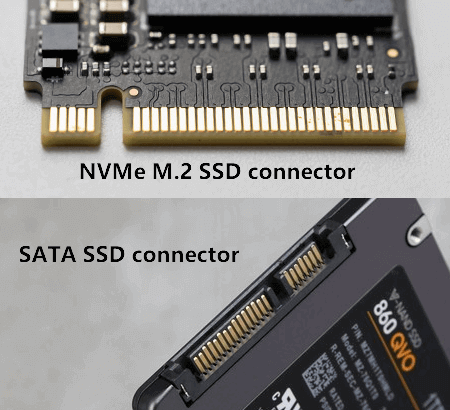 The old SSD, let's call it the first generation, is actually SATA SSD. It means this kind of SSD has a SATA connector. Surely, there is also M.2 SSD, which has an M.2 connector. But there are no differences between the performance of SATA SSD and M.2 SSD. The second generation of SSD is usually called NVMe SSD. It only has M.2 connector, so it is also called NVMe M.2 SSD.
When you search for M.2 vs NVMe, actually you are asking which one should you choose between SATA/M.2 SSD and NVMe M.2 SSD. In the next part, you will know which one is better to choose.
NVMe vs SSD: Check the Differences between the Two with One Table
In this table, we have listed six factors that have an impact on users' decisions when choosing an SSD. Check this table and see what's the difference.
| Category | NVMe M.2 SSD | SATA SSD |
| --- | --- | --- |
| BUS Standard | NVMe Protocol | AHCI Protocol |
| Bandwidth | PCIe x3 or x4 lane | SATA 6 Gb/s |
| Transfer Rate | Up to 5000 MB/S | Up to 560 MB/S |
| Connector | M.2/PCIe | SATA |
| Size/Price Ratio | High | Low |
| Usability | Gaming, Video Editing, and anything that needs more speed | Regular desktop work including browser and emails. |
| Recommended for | New generation desktop and laptops. | Old Computers |
From this table, you can see that NVMe SSD outperforms SATA SSD in various aspects. NVMe SSD applies a more advanced protocol, has a higher transfer rate, and has a faster speed. In general, NVMe SSD is a more recommended option.
Although NVMe SSDs are excellent in all aspects, SATA SSDs still have a large market share, that's because a huge part of computers does not have an M.2 connector on the motherboard. With the M.2 connector, users can directly connect the NVMe SSD to the motherboard, which means installing the SSD without cables. To install the SATA SSD, users need two cables, one is the SATA cable to connect the SSD to the SATA connector, and the other is the power cable to provide electrical power to the SSD.
So let's draw a conclusion. If your motherboard has an M.2 connector, we suggest you choose the NVMe SSD. If you used to use an HDD, or your motherboard only has a SATA connector, we suggest you choose the SATA SSD.

NVMe vs SSD: Is NVMe Faster Than SSD?
What's the difference between these two kinds of hard drives, and in what ways do NVMe hard drives outperform SSDs? In this article, we will thoroughly introduce NVMe SSD and common SSD and help you make the decision.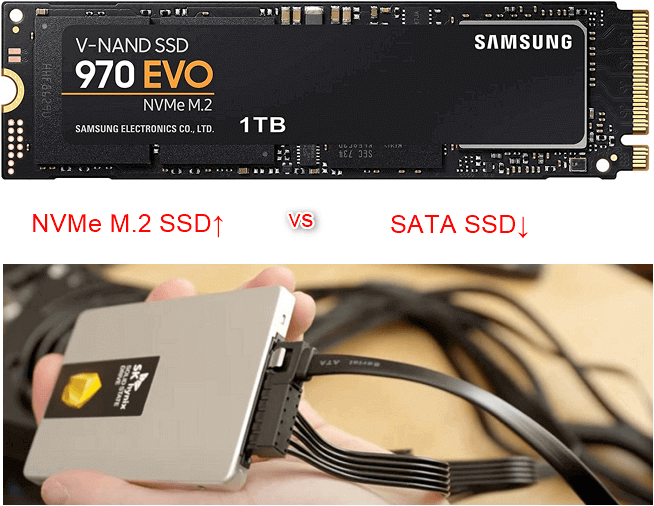 How to Clone from SSD to NVMe SSD?
When upgrading the hard disk, no one wants to see data loss happens and no one wants to start all from scratch, that's why it is always recommended users clone the hard disk. When cloning disks from one to another, it means creating a replica of the source hard disk. You can find all your files, folders, applications, and configuration files on the target disk. It's also available for you to boot from a cloned disk, as long as you have cloned the system partition.
Now you should choose a cloning tool. Here we recommend EaseUS Todo Backup. It not only has backup features, as its name suggests but also does a great job in cloning. No matter whether you want to upgrade from HDD to SSD or migrate Windows OS to a new SSD, EaseUS Todo Backup is always reliable and convenient. What's more, with this tool, you can create a backup of your important files to the cloud or an external hard drive to avoid accidental data loss. After all, precaution is better than cure.
If you are ready, download EaseUS Todo Backup and see what you need to do to clone from SSD to NVMe SSD.
Step 1. Connect the New Second Hard Drive to the PC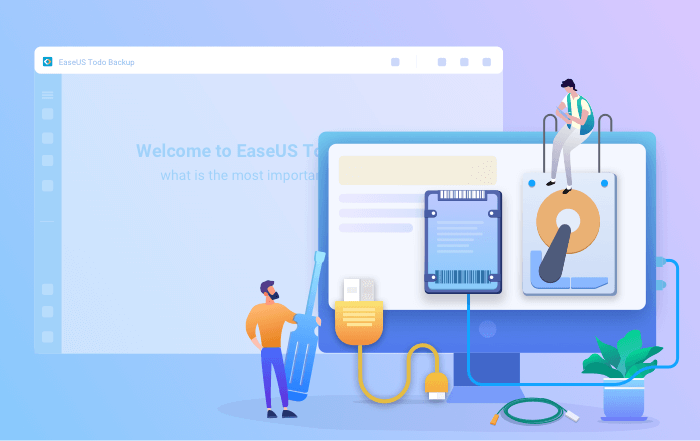 Preparations before cloning start:
1. To connect the target disk to your PC, you may need a screwdriver, a Power Splitter Adapter Cable, a SATA cable, or a USB to SATA adapter. 
2. Make sure the target HDD/SSD has an equal or bigger capacity than the used space of the old drive.
3. Check whether the style of the new disk is the same as that of the old disk. If not, Initialize a new HDD/SSD to MBR or GPT.
3. Download a Disk Cloning Tool – EaseUS Todo Backup
EaseUS Todo Backup is the cloning software that integrates multiple functions, including , etc. In the disk clone field, this tool stands out due to the following aspects:
Support system/disk clone, backup, restoring , and system transfer.
Covers as many as disk cloning demands, such as update hard drive to a larger one, clone OS, etc.
Disk cloning has the highest success rate among all similar products on the market.
Supports all kinds of disk types, including IDE, EIDE, SATA, ESATA, ATA, SCSI, iSCSI, USB 1.0/2.0/3.0.
Supports cloning of basic/dynamic disks and MBR/GPT disks.
Step 2. Step by Step Guide
System Clone: Choose System Clone > choose the destination disk > click Next to start. In Advanced options, you can choose the option of Create a portable Windows USB drive to clone the system to a USB drive.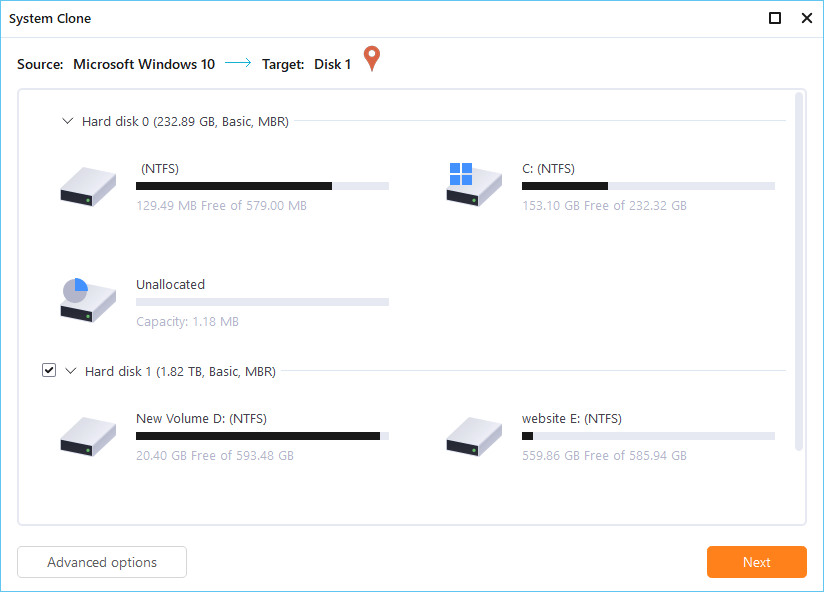 Disk/Partition Clone: Choose Clone > Select the resource disk or partition > Select the target disk > Click Next to start.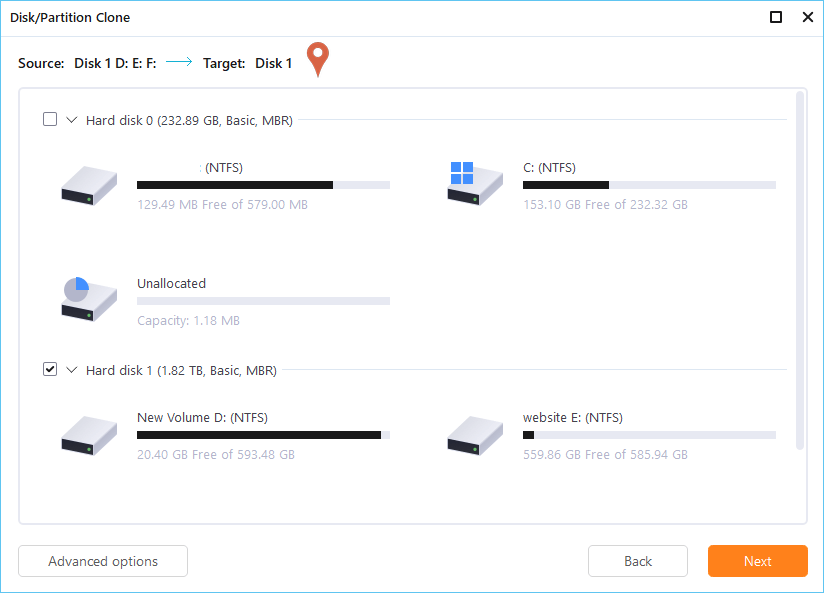 Step 3. Boot from the Clone Hard Drive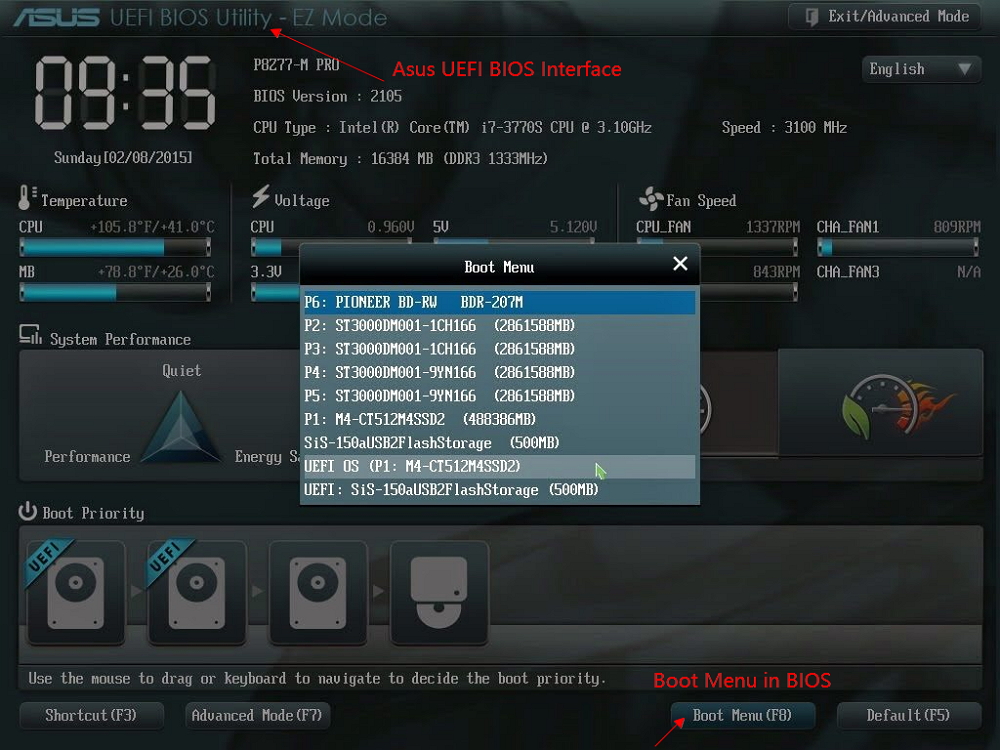 Case 1. If you want to keep both the old disk and the new disk
Restart PC and press F2 (F8,F10, DEL...) to enter BIOS settings.
In the Boot option, select new HDD/SSD as the new boot drive.
Exit BIOS and restart the computer.
Case 2. If you want to only keep the new disk
Unplug the old disk and make sure the new disk is well connected.
Connect the new disk and make sure it can be detected by the computer
Restart your computer.
The Bottom Line
In conclusion, M.2 is the connector type of SSDs, and NVMe is a kind of SSDs. NVMe SSD performs better than the SATA SSD. But if your motherboard does not have the M.2 connector, you should still choose SATA SSD.
Was this page helpful? Your supoport is truly important to us!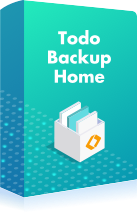 EaseUS Todo Backup
EaseUS Todo Backup is a dependable and professional data backup solution capable of backing up files, folders, drives, APP data and creating a system image. It also makes it easy to clone HDD/SSD, transfer the system to different hardware, and create bootable WinPE bootable disks.
Updated by

Daisy is the Senior editor of the writing team for EaseUS. She has been working in EaseUS for over ten years, starting from a technical writer to a team leader of the content group. As a professional author for over 10 years, she writes a lot to help people overcome their tech troubles.…

Read full bio

Written by

Jean is recognized as one of the most professional writers in EaseUS. She has kept improving her writing skills over the past 10 years and helped millions of her readers solve their tech problems on PC, Mac, and iOS devices. …

Read full bio