Quick Navigation:
| Workable Solutions | Step-by-step Troubleshooting |
| --- | --- |
| Backup Files with File History | Connect your external hard disk, type File History into the Start menu or Windows search bar, and pick...Full steps |
| Backup Files with EaseUS Todo Backup | Utilize the EaseUS Todo Backup tool and installing the backup image as a virtualized hard drive...Full steps |
Data loss is widespread and frequent having a multitude of reasons. Your hard disc may be destroyed at some point, or the files may be lost due to virus infection, a malware attack, a Windows update, a power loss, and other factors. Therefore, the importance of having a copy of all of your files stored offsite cannot be overstated.
Most backup solutions allow you to store valuable data on any external or auxiliary storage device. Since the backups aren't too large, they'll be done instantly on any flash drives or external hard disk. Thus, if you want to do a 'perfect' or a complete backup, you must wonder what Files you Should Users back up on A Computer. This article will explore what files you should back up and how you should back them up. Without further ado, let's get started!
What Files Should You Backup
You may get confused about what files you should back up for keeping the vital OS data. However, this section will resolve all your confusion because it covers the files one must always keep in backup, which includes:
AppData
In C:\Users\Username, the AppData folder stores an application's user-specific preferences. You won't see it if you don't modify the settings to reveal hidden files and directories.
Is it a good idea to back up the AppData directory? Instead of backing up the whole folder, we suggest that you back up the programs needed for user-specific setups.
Personal Directories
Having a backup of your data is the most crucial thing to do. On a contemporary Windows PC, you'll often locate these files in C:\Users\Username. Your user account is referred to as Username here.
The Documents folder, the Downloads current directory, the Pictures folder, the Music folder, the Desktop folder, and the Videos folder are all automatically saved to this directory when you log in with your user name and password the default.
 Projects
Keep a copy of any creative work, such as projects, you're currently working on in case anything happens to your computer or you lose it.
Mails
If you utilize a desktop email client, you may wish to back up any incoming emails. You may utilize the newer IMAP protocol to avoid backing up your email using the older POP3 protocol. Emails sent using the POP3 protocol will only be preserved on your local PC, and therefore, you must make a backup of them.
Important Files
Instead of storing files in the system's usual directories, you may save them in a location of your own. Alternatively, you may move all of your important files to your data partitions. Make a backup of all your critical files and place them in that folder to ensure their safety.
How to Backup Important Files on Windows PC
Backing up the critical files on Windows 10 before updating the OS, selling your PC, etc., is essential. Since you don't want to lose your essential data, follow the below-mentioned methods.
Method 1: Backup Files with File History
File History was initially introduced in Windows 8. Despite its name, File History is a full-featured backup tool and a technique to restore prior versions of data.
To back up your data using File History, follow these steps:
Step 1: Connect your external hard disk, type File History into the Start menu or Windows search bar, and pick the File History Settings option.
Step 2: Hit Select drive in the left panel to see available storage spaces.
Step 3: Click OK after selecting the external drive you attached in the first step. If a dialog box appears, choose No.
Step 4 (Optional): Select Turn On. If File History is already enabled, you may skip this step.
Step 5: Click Run Now to begin backing up your data right now. This will do a backup immediately, regardless of the hourly schedule.
Note: We suggest that you utilize this function while all other apps are closed so that all files, including Outlook.pst files, maybe backed up.
Alternative Method: Backup Files with EaseUS Todo Backup
If for some reason, the File History tool fails to back up your data, you can utilize the EaseUS Todo Backup tool. EaseUS Todo Backup is a free tool that automatically backs up the system disk, individual files and folders, and whole hard drives. In EaseUS Todo Backup, installing the backup image as a virtualized hard drive is the fastest approach to recover data.
Two of the crucial factors to consider when selecting a backup software are whether or not it supports various kinds of backups and selecting the files that should be backed up, including where to save those backups. Easeus Todo Backup, in that scenario, is your best choice.
Step 1. Open EaseUS Todo Backup and choose "Create Backup" on the home page, click "Select backup contents".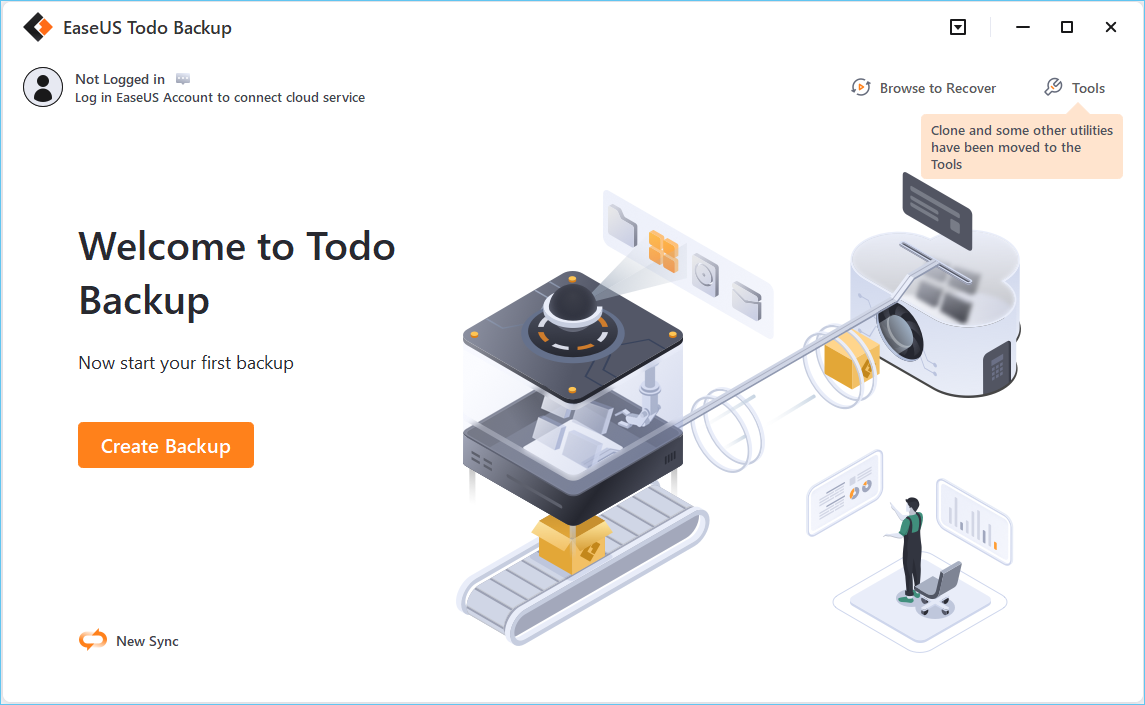 Step 2. As you want to back up your Disk, just click "Disk" to start back up.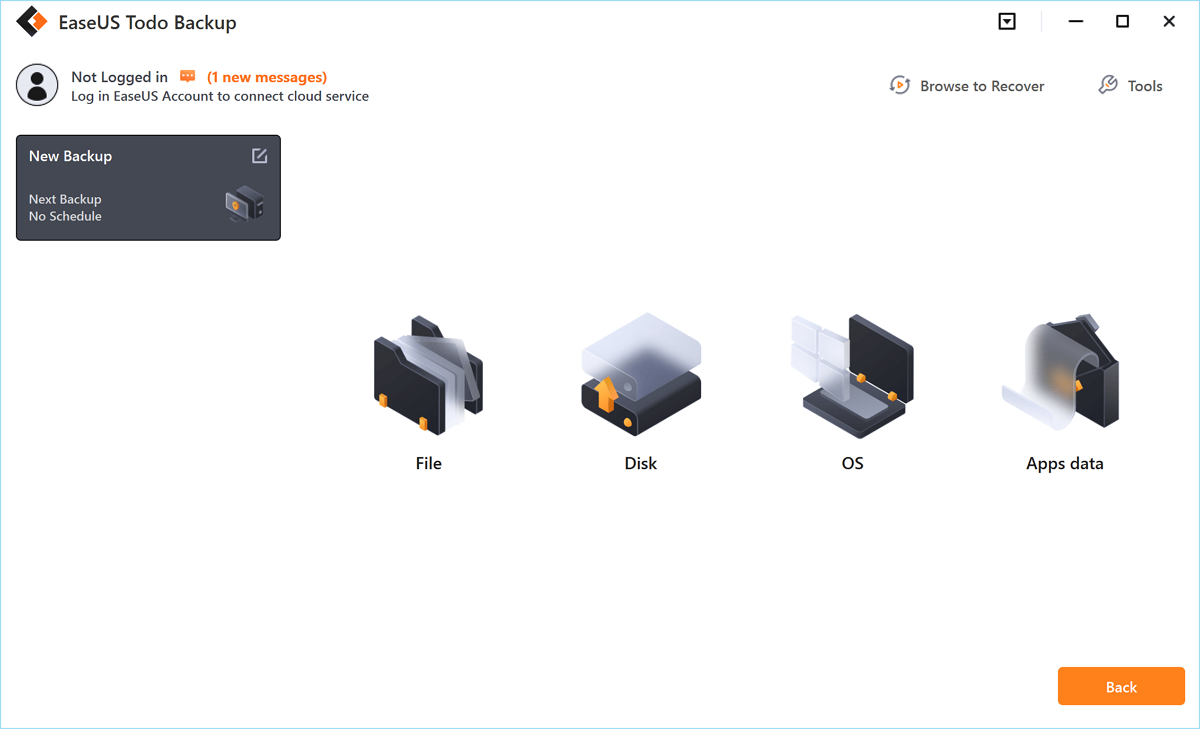 Step 3. EaseUS Todo Backup offers you options. You can choose to back up a whole disk or a certain partition as you need. And then click "OK".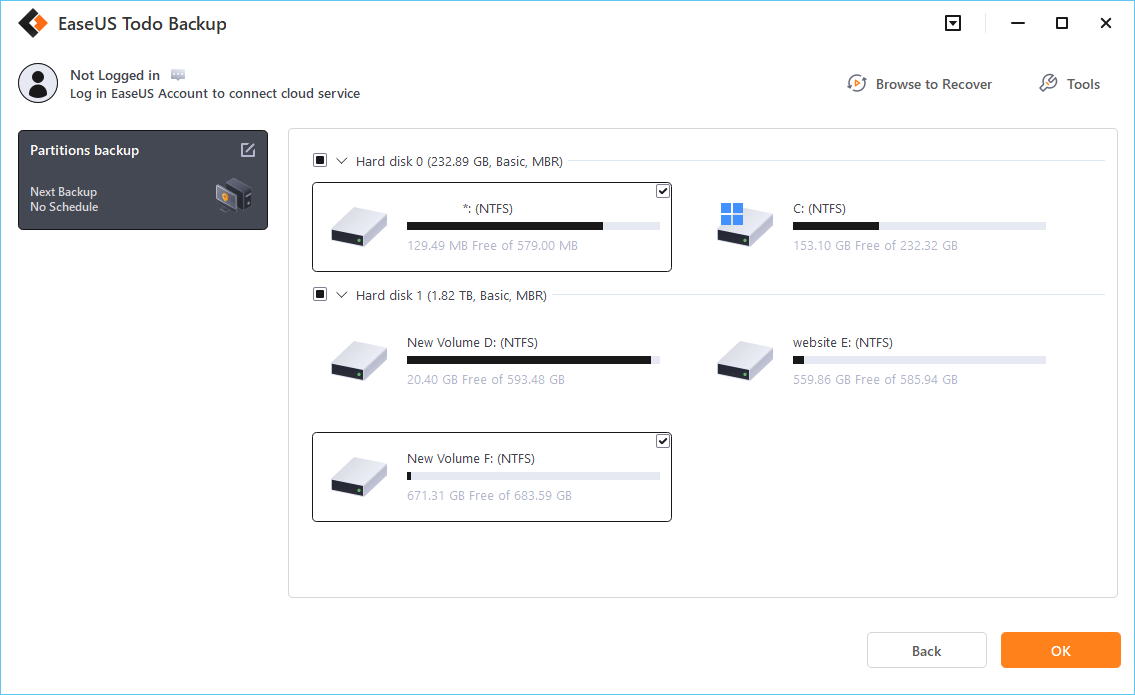 Step 4.  Select the destination where you want to save the backup. You can choose to save the disk to a local drive or to NAS.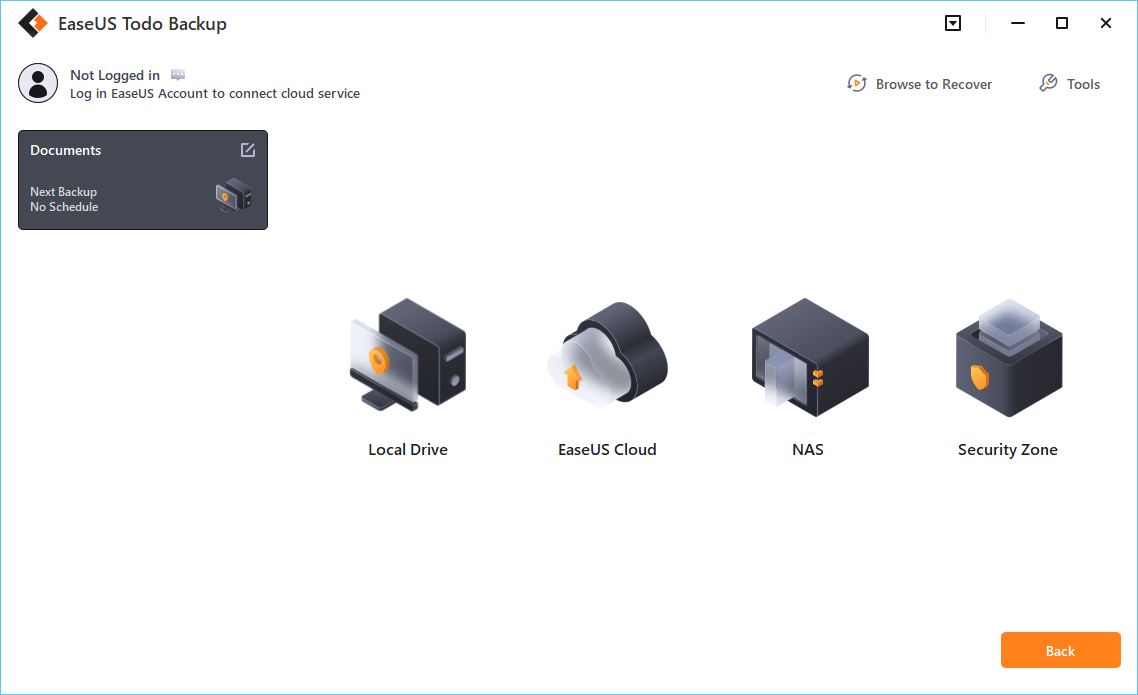 Step 5. Click "Backup Now", after the backup process is completed, you can right-click any one of the tasks to further manage your backup such as recover it, create an incremental backup, etc.
Is it Necessary to Create a System Backup?
In the case of the primary data failure, a backup copy may be retrieved. It is possible to have primary data failures due to hardware or software failures, data corruption, a human-caused incident, such as a hostile attack (viruses and malware), or an accidental loss of data. The ability to restore data from a previous point in time may help a company recover from an unexpected occurrence.
It is essential to have a backup copy to prevent the loss or corruption of the original data. External drives and USB sticks are the most basic forms of this extra storage medium; however, tape drives, cloud-based storage systems, and other more complex forms are viable options.
To back up the data on Windows PC, follow these steps:
Method 1: Create System Backup with Windows Backup and Restore (Windows 7)
Windows features a Backup and Restore tool to back up the important. To understand how it works, follow these instructions:
Step 1: Launch Control Panel, go to System and Maintenance, and hit the Backup and Restore option.
Step 2: To launch Windows Backup, click Set up backup. Now, select an external hard drive.
Step 3: Tick Let me choose the checkbox and then press Next.
Step 4: Select the files or drives to backup, then click Next.
Note: You may deactivate the Include a system image of the disc (C:) to backup just your data files. If your computer fails, the system image may recover it.
Step 5: Examine your backup settings before clicking the Save settings and starting the backup button.
Conclusion
Here is all about What Files Should Users Backup on A Computer. Remember that periodically backing up the data is essential to avoid losing important files due to software or hardware failure. Moreover, we recommend using the EaseUS Todo backup tool to back up your files because of its straightforward interface.
Daisy is the Senior editor of the writing team for EaseUS. She has been working in EaseUS for over ten years, starting from a technical writer to a team leader of the content group. As a professional author for over 10 years, she writes a lot to help people overcome their tech troubles.
Written by Gemma
Gemma is member of EaseUS team and has been committed to creating valuable content in fields about file recovery, partition management, and data backup etc for many years. She loves to help users solve various types of computer related issues.