How can I format a large hard drive with FAT32?
"I have a 250GB external hard drive and I tried to format it into FAT32. But Windows 10 Disk Management tool failed to do this job because the hard disk drive is larger than 32GB. Is there any third-party FAT32 formatter or format tool can help?"
When working from a Windows environment, you may experience difficulty using the default Windows format tool to format your large external hard drive or USB drive as Fat32. It happens because 32GB size limit exists on FAT32 formatting. But don't worry! Here is third-party free FAT32 formatter can help you complete this job with no obstacle.
What is the best FAT32 format tool?
Actually, there is a long list of FAT32 formatter support to format large hard drives to FAT32 beyond 32GB size limit. But which is the best one? Here we would like to introduce you EaseUS Partition Master Free. we recommend it as the best FAT32 format tool for two reasons. First, it is free, powerful, safe, and easy to use. It can help you format external hard drive, USB flash drive or SD card into FAT32 in just simple steps. And second, it has flexible and advanced format options. If there is data on your hard drive, it allows you to directly convert to FAT32 without formatting. So all your data will keep intact. Now, you can free download this FAT32 formatter and follow the tutorial below step by step to format your device with ease.
Format external hard drive, USB or SD card with FAT32 format tool
Note: Formatting will erase any existing files on the device. Please make sure you have created a backup file before you starting the job.
Step 1. Connect the hard drive drive to your computer, launch EaseUS FAT32 formatter, right-click the disk you want to format and choose "Format partition".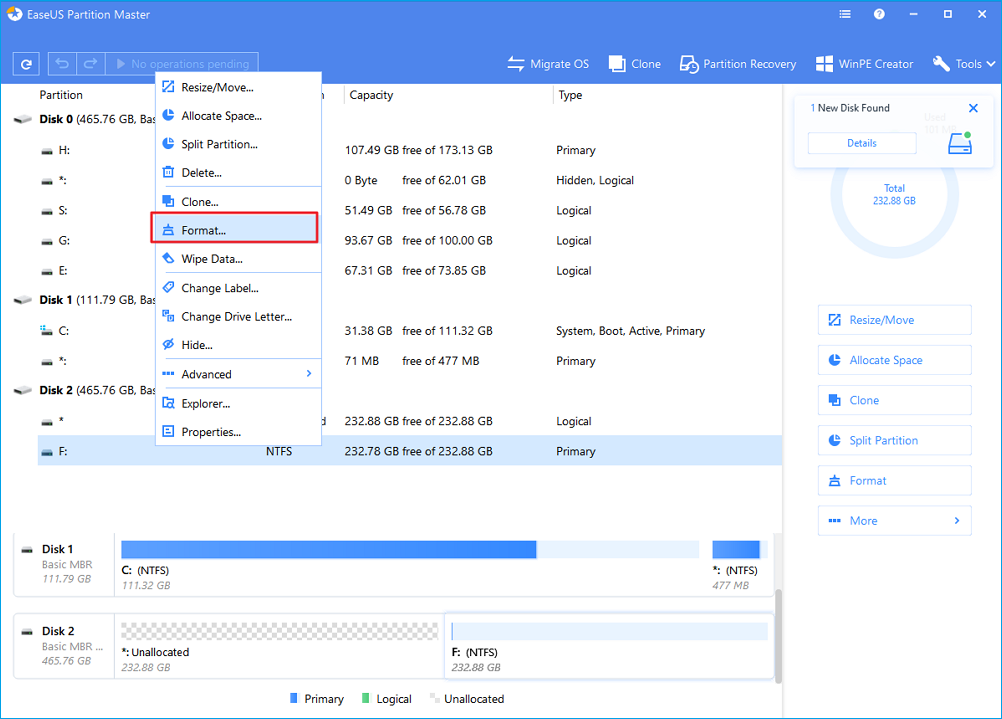 Step 2. A mini window pops out, on which you can edit the partition label and choose a file system. Here you need choose FAT32.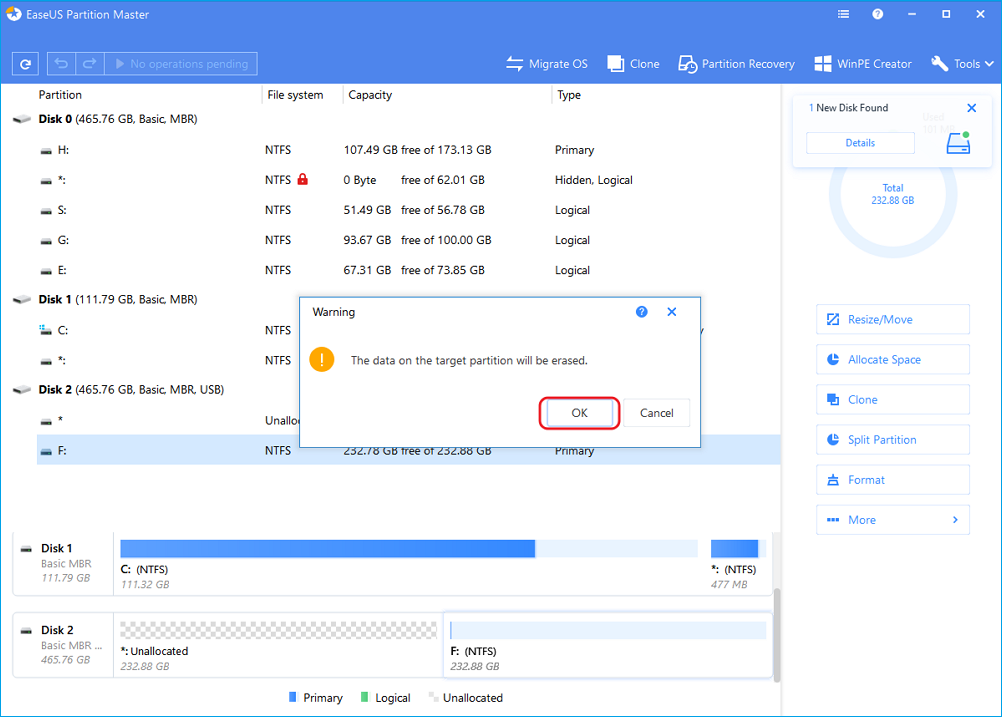 Step 3. Click "Apply" to confirm to format your hard drive, USB or SD card to FAT32 with EaseUS FAT32 formatter.