If you are new to using devices such as PCs and laptops, you might not know what File Explorer is. File Explorer or Windows Explorer is an application that helps you manage your files, storage space, and applications. 
This article will focus on what File Explorer is and its functions so your daily device use becomes a smooth and valuable experience.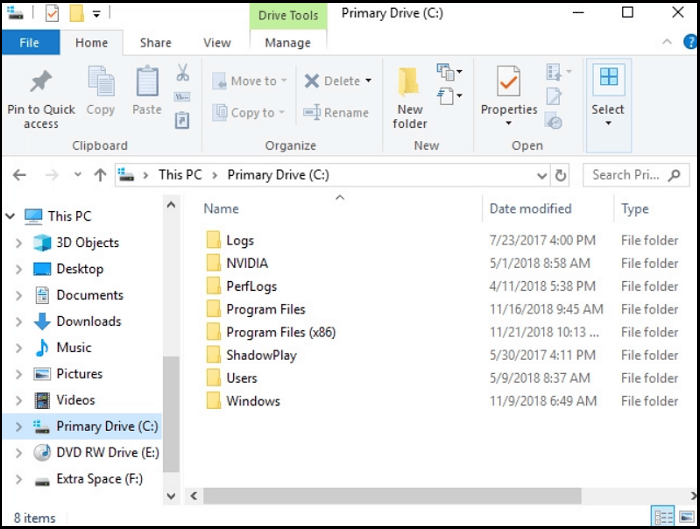 What Is File Explorer
As we mentioned earlier, File Explorer is also known as Windows Explorer and is a file manager application. The primary purpose of File Explorer is to help you access your files and folders quickly. 
You can also edit and manage your data with the help of this application. It usually manages your computer's drives, folders, and files. File Explorer is a file browser found in every Microsoft Windows version since Windows 95. 
File Explorer enables a search feature that provides an advanced search mechanism. This feature will help you to search for any files or data stored on your device based on various attributes. 
The best feature is copying and transferring two or more files simultaneously within a single window/screen. Additionally, you can pause, stop or cancel this process of copying the files.
What Can You Do with File Explorer
We have already discussed some common uses provided by File Explorer. In this session, we will look in detail at some of the uses and the features for which you can use this application easily. 
Below are some of the examples and features that File Explorer provides:
1. Open a Document
Opening a document using File Explorer is a common feature that is essential in your computer and is widely used by all users. Microsoft has introduced a folder called "My Documents" in Windows, which makes it easier for users to find their documents in one place.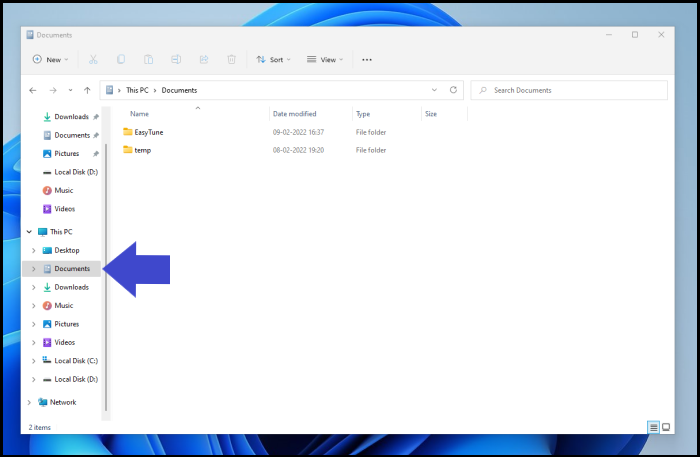 You can open the folder "Documents" and double-click on the File of your choice to open it. 
If your File Explorer doesn't open in Windows 11/10, you don't know what to do; the following article may give you an answer: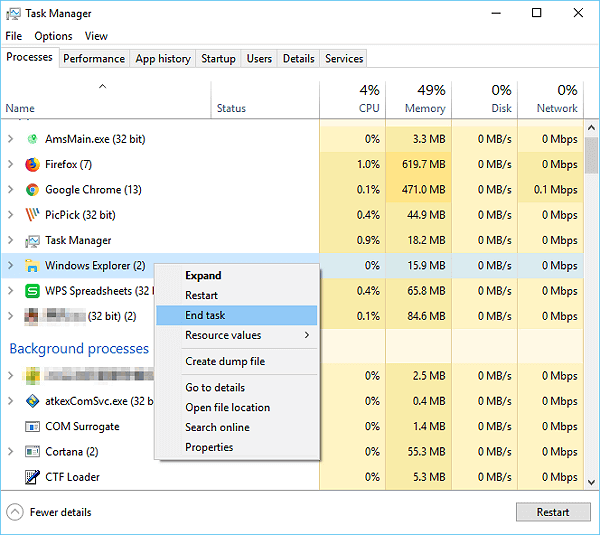 2. Search For a File or Folder 
In File Explorer, you can quickly locate a file or folder you want to open using the "Search tab". These search features can also be accessed using F3 as a shortcut key.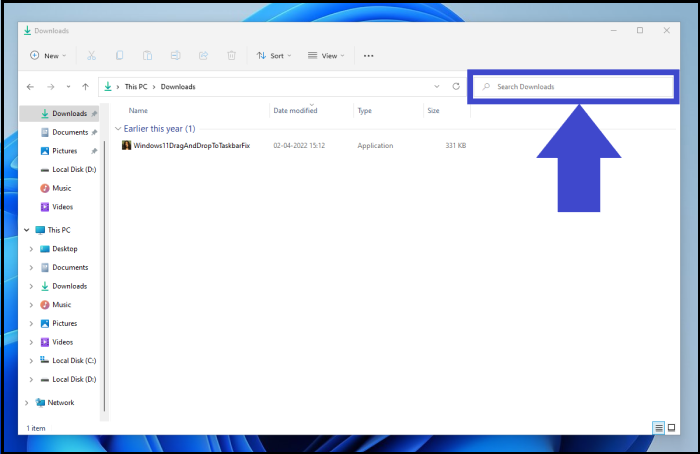 3. Copy a File
With the help of File Explorer, you can copy more than one File from one location to another of your choice. 
Step 1. For this, go to the file or folder you wish to copy from your desktop. Highlight and click on the files that have to be copied. Now, right-click the mouse and select the "Copy" option to continue the process. You can also press the "Ctrl + C" shortcut key.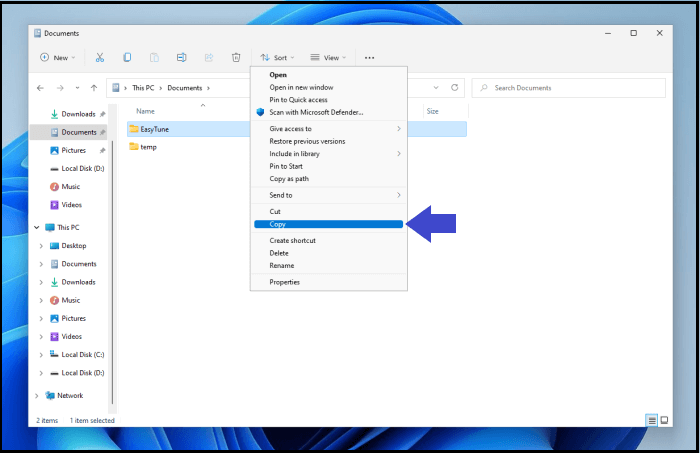 Step 2. Open the folder where you want to copy the required file, right-click the mouse and select the "Paste" option. You can also press the "Ctrl + V" keys.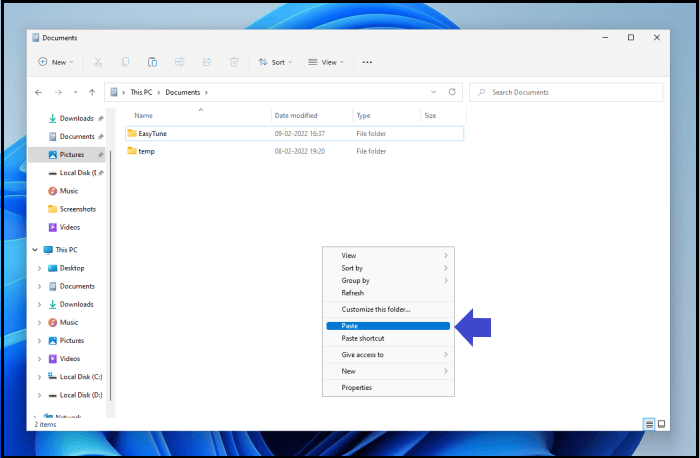 4. Move Files and Folders
You can also move any files and folders from the current location to a destined location of your choice. These can be achieved through the "Cut and Paste" technique or by dragging the files to the required folder. 
Method 1. Select the files or folders to be moved, right-click the mouse, and select the "Cut" option. Now in the new location, again right-click the mouse and choose "Paste". You can also use shortcut keys such as "Ctrl + X" to cut the files and "Ctrl + V" to paste them into the desired location.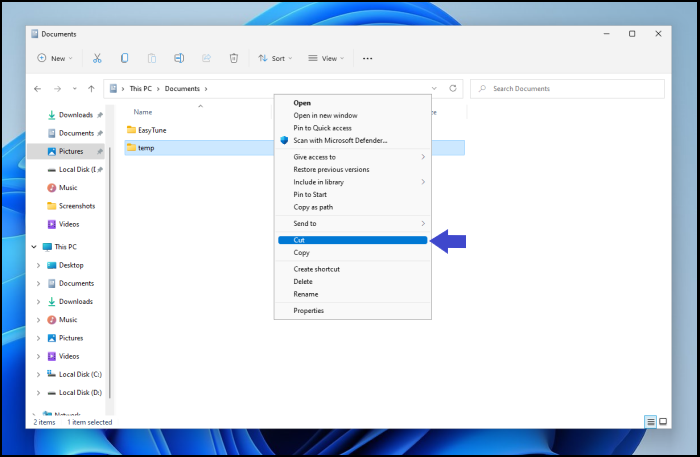 Method 2. The files and folders can also be dragged and dropped from one place to another. Just hold and drag the files you want to move to the new location.
5. Delete Files From Your Device
Deleting files not only makes space for other essential data but also will help in boosting the speed of your device.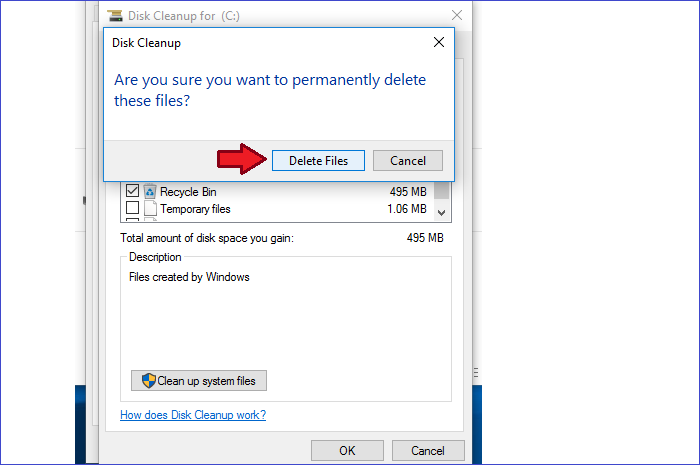 Select the file or folder you wish to delete from Windows Explorer for deleting the required file. You can use the "Delete" key on your keyboard or right-click your mouse and select the"Delete" option.
6. Rename Files and Folders 
Like the copy, move and delete options, File Explorer also enables you to rename any files or folders on your computer. The following methods work for most file types, such as photos, text, documents, etc.
Method 1. Start with highlighting the File or folder that you want to rename. Now, right-click the mouse and select "Rename".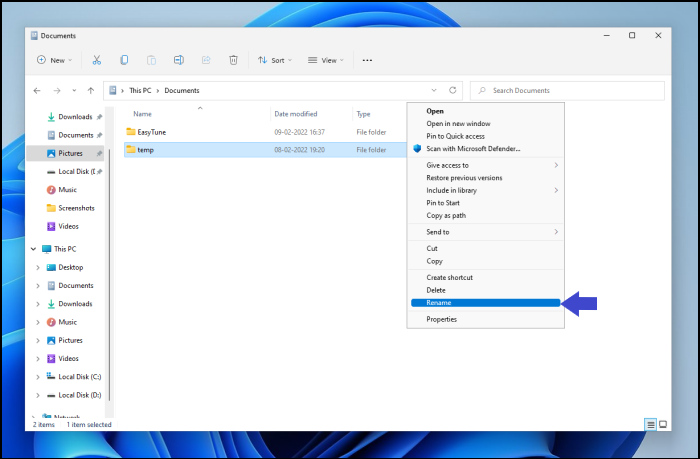 Method 2. You can use F2 as a shortcut key for renaming any file after highlighting it. 
 Notice:

You can also select multiple files and rename them by highlighting them simultaneously. Further, click "F2" to edit the file names and type the new ones. 
7. Create a Shortcut
Shortcuts help you locate files or folders quickly and access programs. The following method is to create a shortcut from a folder within a few steps.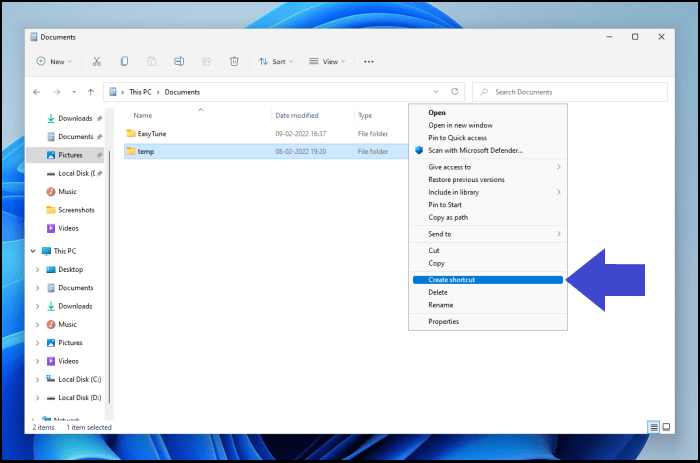 Open the File Explorer and open the folder required. In the folder, right-click the program you want to use and select the option "Create Shortcut". This will create a shortcut for the selected program in the current directory. 
 Tip:

You can cut or copy this shortcut to paste it to another location.
8. Open a Program
You can also open programs from the folder "Program Files" in the C: drive using File Explorer. You can run the needed program by finding the executable file from the program's folder. You can identify a file as executable if the file and the program have the same name.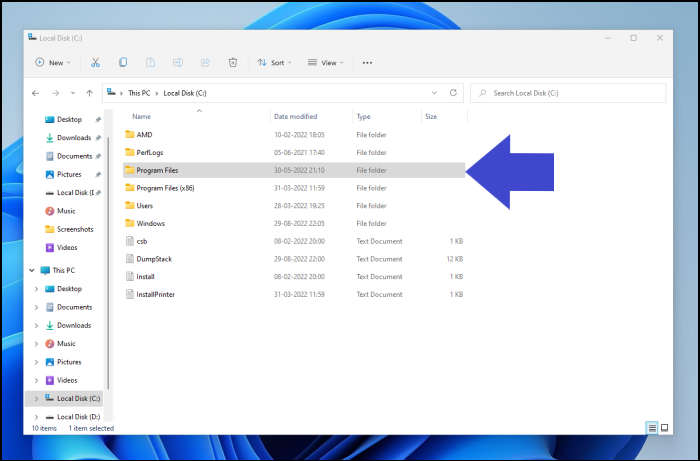 How to Open File Explorer on Windows 10
File Explorer is an essential and necessary application, and you can open and access this application through several methods. The following are some of the ways through which you can do this: 
Method 1. By Using the Keyboard Shortcut
This method is the easiest if you remember the shortcut to open File Explorer. Press the "Windows key + E" to launch File Explorer. 
Method 2. By Clicking the Taskbar Icon
A taskbar at the bottom of Windows is a graphical user interface.
Step 1. Click the File Explorer icon on the taskbar to open it.
Step 2. Relaunch the icon if it is missing or removed from the taskbar. 
Step 3. Launch File Explorer and right-click its icon on the taskbar to do this.
Step 4. Lastly, select "Pin to Taskbar" to keep the icon permanently. You can drag and place it wherever you want in the taskbar. 
Method 3. By Using the Start Menu
For this method, you can also open File Explorer by using the Start Menu; the steps are as follows:
Step 1. Go to the search bar at the bottom and right-click on the "Start menu" bar.
Step 2. From the list, select File Explorer to open it. You can also use the shortcut "Windows Key + X" for the same method. 
Method 4. By Using the Search Box
Using a search box to launch File Explorer is one of the earliest and easiest methods.
Step 1. Write File Explorer on the search bar, showing relevant results.
Step 2. Click on the one you wish to open, and the job is done.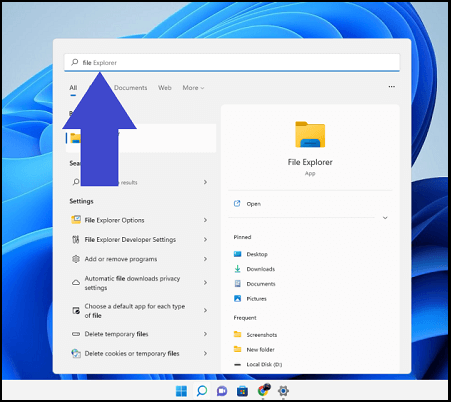 Method 5. By Using Run
File Explorer can also be launched by using the Run app; you just need to follow the next steps:
Step 1. To open the Run window, press the "Windows + R" keys, and a dialogue box appears.
Step 2. In the box, type Explorer and click "OK".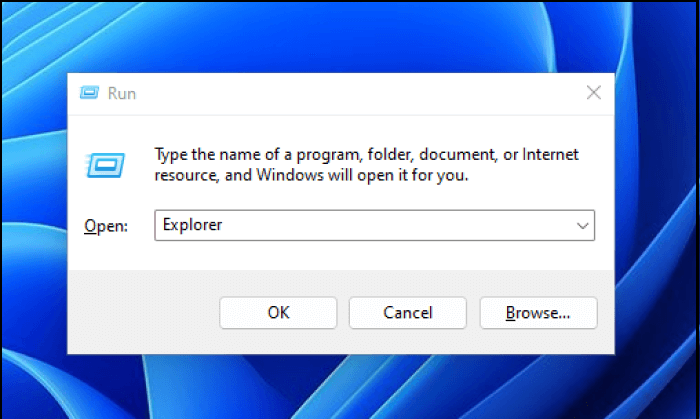 Method 6. By Commanding Cortana
File Explorer can be opened through Cortana if your PC has a microphone. Cortana is the circle icon on the taskbar.
Step 1. Click on "Cortana", which will open a box.
Step 2. Here, click the microphone icon and say "Open File Explorer".
Step 3. And then, the File Explorer will be opened with a response from Cortana saying, "I'll open File Explorer".
Conclusion
To conclude, even though it might feel tricky to use various applications available on your PC, there is no need to worry about it. Overall, these applications and features can be used when you get the hang of them and understand the most straightforward methods. 
In this article, we have discussed the use of File Explorer and the various methods to open it on your device. Next time, try to use any of these methods to open and use this application to have a great PC experience.
File Explorer FAQs
Here are a few answers to some fundamental questions related to File Explorer.
1. How do I delete duplicate files in File Explorer?
The steps below will help you to remove duplicate files from File Explorer:
Step 1. You can search "Indexing Options" in your search bar. Click on "Modify" and then select "Show all locations". As a result, a pop-up box will appear and ask you to fill in all the login information. Always make sure to use an administrator account while doing any modification using this setting.
Step 2. Check all the boxes under the "Changed selected locations" section. Click "OK" and select the "Close" button.  
Step 3. Open File Explorer and select the "Users" folder. In the upper right corner, click search and enter extensions according to the File you need, like .jpg, .png, .doc, etc., based on their format.
Step 4. Sort the search results either by "Name or Ascending order". Now, check for the duplicate files saved in different locations. After checking the files, select the File you wish to delete and finally press the "Delete" button on your keyboard. 
2. How do I make File Explorer always show details?
You can achieve this by changing your settings a little bit. File Explorer tends to show icons of some files and hide the rest. However, you can change it by following the steps below:
Step 1. Open File Explorer and choose "Details" from the "Layout" option in the "View" menu. On the right corner of the menu, select "Options" and then "Change folder and search options".
Step 2. A dialogue box appears and selects the "View" tab. Now check and uncheck the required boxes.
Step 3. Click on "Apply" and then "Apply to all Folders".