Q: How can I transfer Windows 10 from my computer to a USB flash drive?
"I'm not computer savvy so bear me with my questions here. Lately, our company has upgraded all the computers from Windows 7 to Windows 10, and I really like the Windows 10 operating system. So, I'm thinking if I can carry the Windows 10 operating system home, use the same OS on my laptop."
Want to copy Windows 10 to USB from a computer or laptop? You're not alone. Nowadays Windows operating system becomes more and more portable, which means that you can not only install Windows 10 from USB but also transfer Windows 10 to USB. When the topic is Windows OS involved, most of us are frightened to learn further, thinking it's too sophisticated and beyond the scope of our command. The truth is, instead of choosing a manual way, you can easily copy Windows 10 to USB with the intelligent disk copy software - EaseUS Disk Copy for Windows 10/8/7/XP/Vista.
How to Copy Windows 10 to USB with EaseUS Disk Copy
EaseUS disk copy wizard is very intuitive, and it's developed by the concept of providing all Windows users with a trouble-free system migration from one hard drive to another. In order to copy Windows 10 from your desktop or laptop computer to a USB drive, all you need is a two-step preparation.
#1. Install the full version of  EaseUS Disk Copy on your computer
#2. Prepare an empty USB flash drive with enough storage space to hold the system files. e.g. If the OS partition is 50GB, your USB drive has to be 50GB and higher.
Now start to copy Windows 10 to USB with a simple guide:
1. Download, install and run EaseUS Disk Copy on your PC.
Click Partition Mode and select the source partitions that you want to copy or clone. Click Next to continue.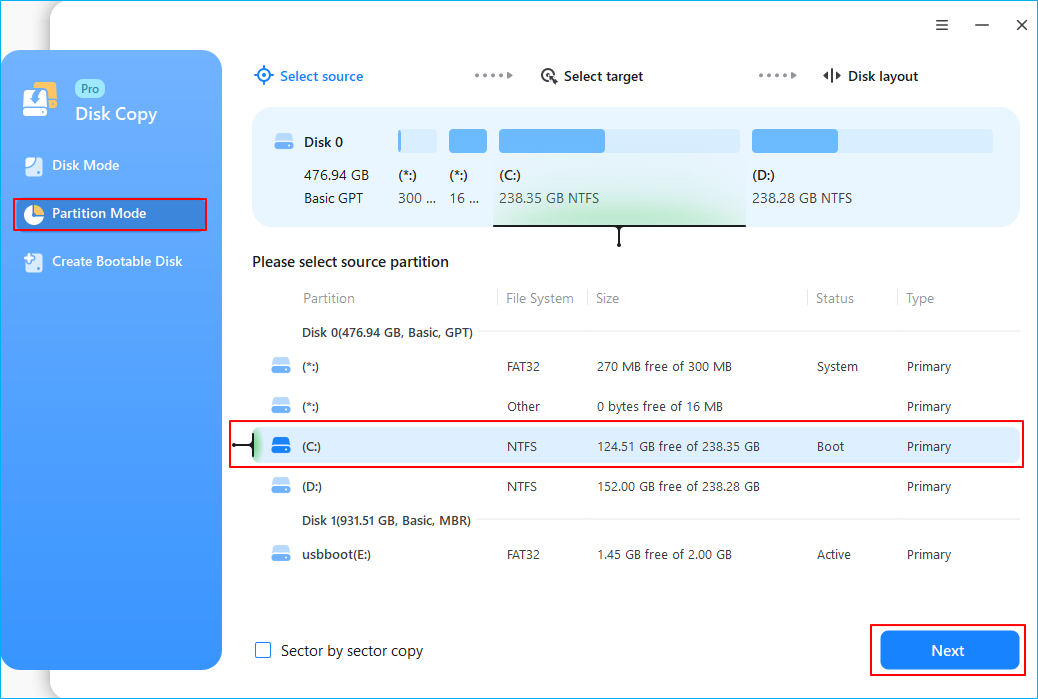 2. Select the target partition where you want to clone/copy the source partition to and click Next to continue.
Click OK if the program asks to erase data on the destination partition.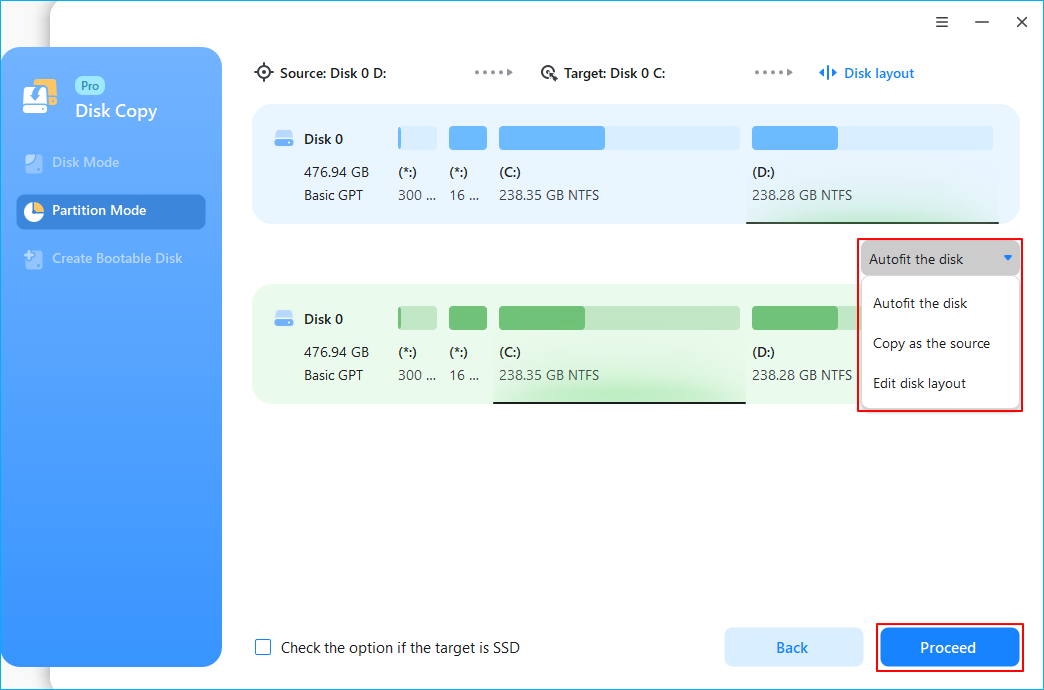 3. Check and edit the partition layout: Autofit the disk, Copy as the source or Edit disk layout.
Autofit the disk is recommended.
Copy as the source option will copy/clone the same layout of partitions from your source disk to the destination disk.
Edit disk layout allows you to manually resize or move partition layout on the destination disk.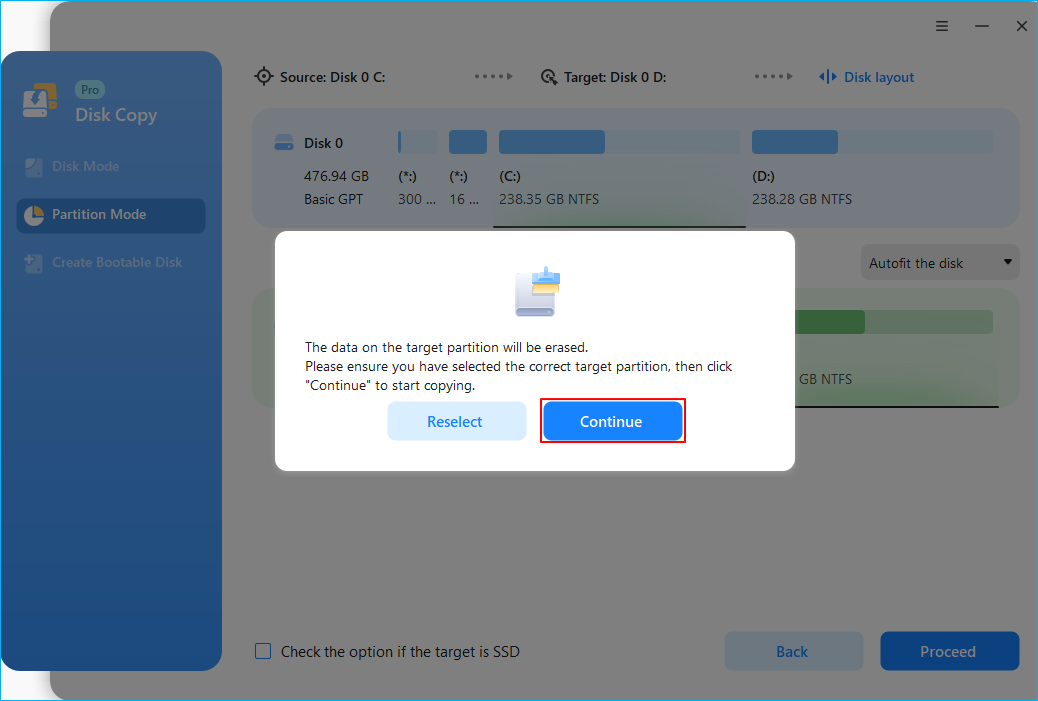 Click "Proceed" to start the partition cloning or partition copying process now.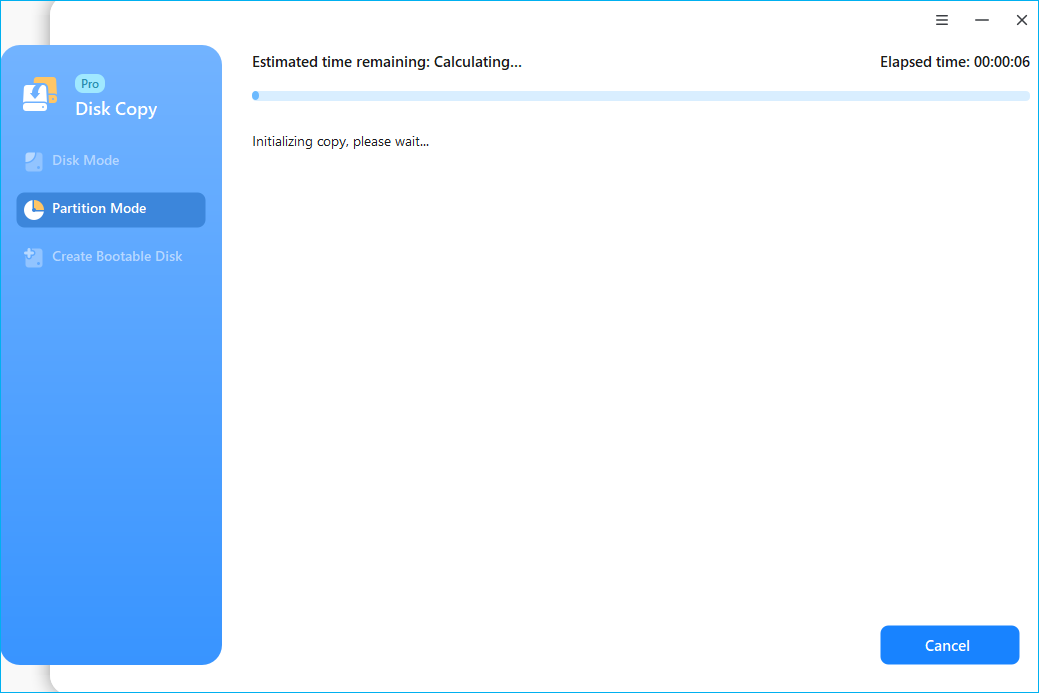 By doing this, Windows 10 is now successfully put onto the USB flash drive, and you can freely use Windows 10 on any computer.
How to Transfer Windows 10 to a USB drive with Windows To Go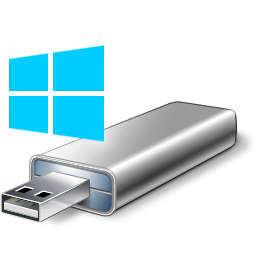 As a matter of fact, the approaches to put a Windows 10 operating system onto a flash drive or other external storage devices are not unique. If you have some solid computer background, you can take the Windows inbuilt solution called Windows To Go Creator to transfer an OS to a USB stick.
"Windows To Go is a feature in Windows 8.1 Enterprise, Windows 8 Enterprise, Windows 10 Enterprise, and Windows 10 Education that allows them to boot and run from certain USB mass storage devices such as USB flash drives and external hard disk drives which have been certified by Microsoft as compatible. It is a fully manageable corporate Windows environment." - from Wiki.
For a detailed explanation, please refer to Windows To Go Creator for Windows 10/8/7
No matter which way you choose to transfer or copy Windows 10 to a USB flash drive, you will achieve the goal of carrying the Windows 10 operating system on a portable USB stick, and freely use your own personalized operating system anywhere on a business trip, at the office, or at home.
EaseUS Disk Copy
Clone an old disk to a new one
Clone a small disk to a large one
Clone HDD to SSD
TRY IT NOW
Video Tutorial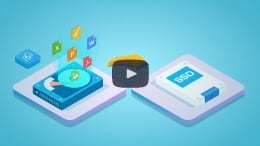 How to Clone HDD to SSD on Windows 10/8/7