Click Here to Find Quick Answers:
ASUS laptops are known for their durability and reliability. But like any other laptop, the hard drive is one of the most vulnerable parts. Over time, it can become damaged or corrupted, which can lead to data loss or even a complete system crash. If your ASUS laptop is starting to show signs of age, you may need to replace the hard drive with a better one or upgrade to a larger drive to make it run faster and extend its life span.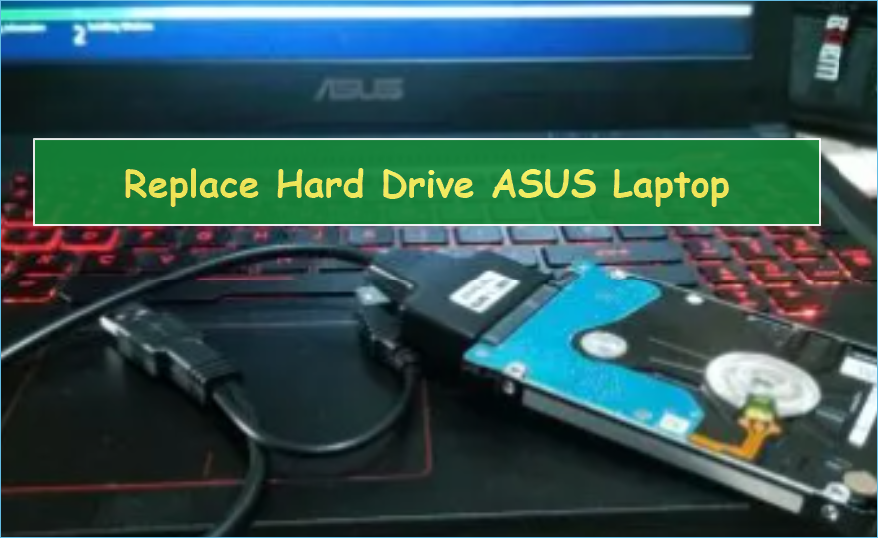 Is it Worth Replacing Hard Drive ASUS Laptop
Is it worth replacing the hard drive on your ASUS laptop? Many people may think about this question many times before replacing the ASUS hard drive and the answer is yes. If you own an ASUS laptop that is more than a few years old, then it might be time to think about replacing the hard drive. A new hard drive can offer several advantages over an old one, including increased speed, capacity, and reliability.
Speed: The newer hard drive will be much faster than an older one, which means that your laptop will be able to boot up and load applications more quickly. If your ASUS laptop is more than five years old, then it's probably time for an upgrade.
Capacity: A newer hard drive will likely be larger than your old one, which means that you'll be able to store more files on it. If you find that you're constantly running out of space on your hard drive, then upgrading to a larger one could be a great solution.
Reliability: Old hard drives can easily fail, which can lead to the loss of important data. If you have critical data that you can't afford to lose, then upgrading to a newer, more reliable hard drive can give you peace of mind.

Get Prepared to Replace Hard Drive ASUS Laptop 
To replace the old ASUS hard drive smoothly, you'd better make full preparations.
Select an Appropriate Hard Drive
The first thing you need to do is to ensure that the replacement drive you use is compatible with your laptop. You can take out an already used drive to replace the old one; if the storage space is larger than the original drive. Generally, Most laptops utilize 2.5-inch drives, but you should double-check yours to make sure it works with your machine; the information may be found on the drive label. 
Or, you can purchase a brand new hard drive. You can research on the internet to evaluate different brands and hard drive types to select the best hard drive for your laptop. 
If you don't know which drive should be used as your replacement drive, it is recommended that you use an SSD as your ASUS new drive because an SSD can offer the following advantages over a traditional hard drive.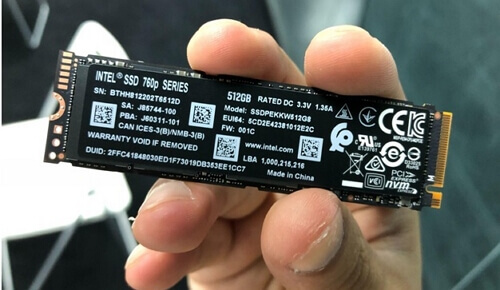 Advantages of SSD over Traditional Hard Drives
Faster data access speed
Lower power consumption
Greater resistance to physical shock
Less weight and no noise
Choose Reliable Disk Cloning Software
When it comes to replacing the hard drive on your laptop, it's important to choose reliable disk cloning software that will get the job done quickly and efficiently. There are a lot of options out there, but not all of them are created equal. Here are a few things to keep in mind when choosing software to replace your hard drive:
Ease of use: You want software that is easy to install and use, so you don't waste valuable time fumbling around with complicated instructions.
Compatibility: Make sure the software you choose is compatible with your laptop's operating system. Otherwise, you could run into problems down the road.
Speed: When you're replacing a hard drive, you want the process to be as fast as possible. Choose software that can get the job done quickly and efficiently.
Considering these factors, it is suggested that you try EaseUS Disk Copy. This disk cloning software not only has the features mentioned above but also performs well in replacing the HDD with an SSD.
EaseUS Disk Copy
Offers sector levels cloning, helping to clone a hard drive with bad sectors
Supports cloning from MBR to GPT and vice versa
Supports adjusting disk layout
Compatible with Windows 11/10/8/8.1/7
Other Tools You Need to Prepare  
Unlike the desktop computer, the back panel of the laptop is usually difficult to be dissembled and there are no extra physical positions to put into the new hard drive, so it's better to prepare a USB-to-SATA adapter to connect the drives and the laptop.
How to Replace Hard Drive ASUS Laptop - Detailed Steps
Now you are going to learn how to replace the hard drive on an ASUS laptop one by one.
(Notice: There is no need to format the SSD if it has already been utilized because all of the data will be initialized during the procedure. If you're replacing the hard drive with a fresh new SSD, you'll need to format it first.)
Prior Notice:
The "Sector by sector copy" asks the size of your destination disk to be at least equal to or larger than that of the source disk. Leave this feature unchecked if you wish to clone a larger hard disk to a smaller hard disk.
All data on the destination disk will be completely erased, so take care.
Step 1. To start copying/cloning an entire disk to another, choose this disk as the source disk under "Disk Mode" and click "Next".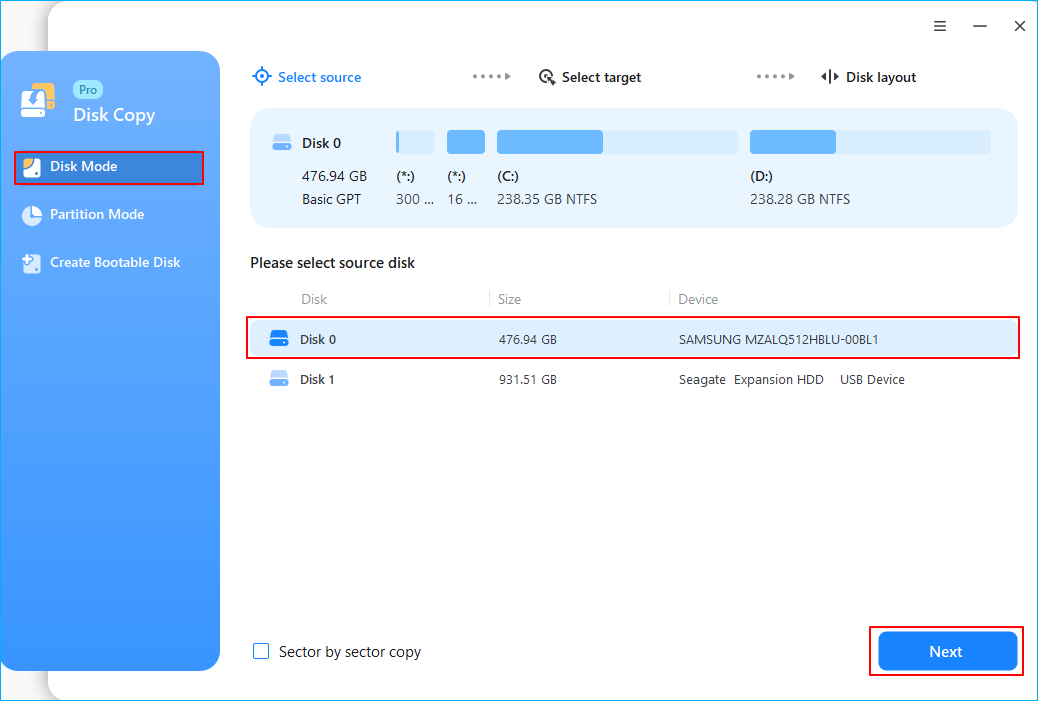 Step 2. Choose the other disk as the destination disk.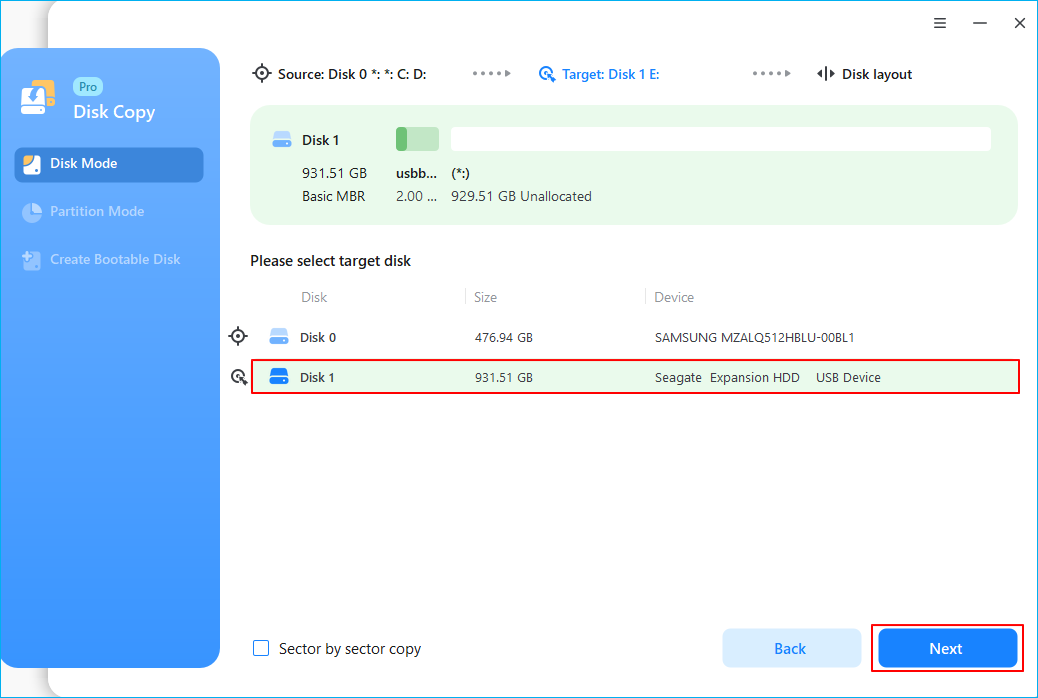 A message now appears, warning you that data will be lost. Please confirm this message by clicking "OK" and then click "Next".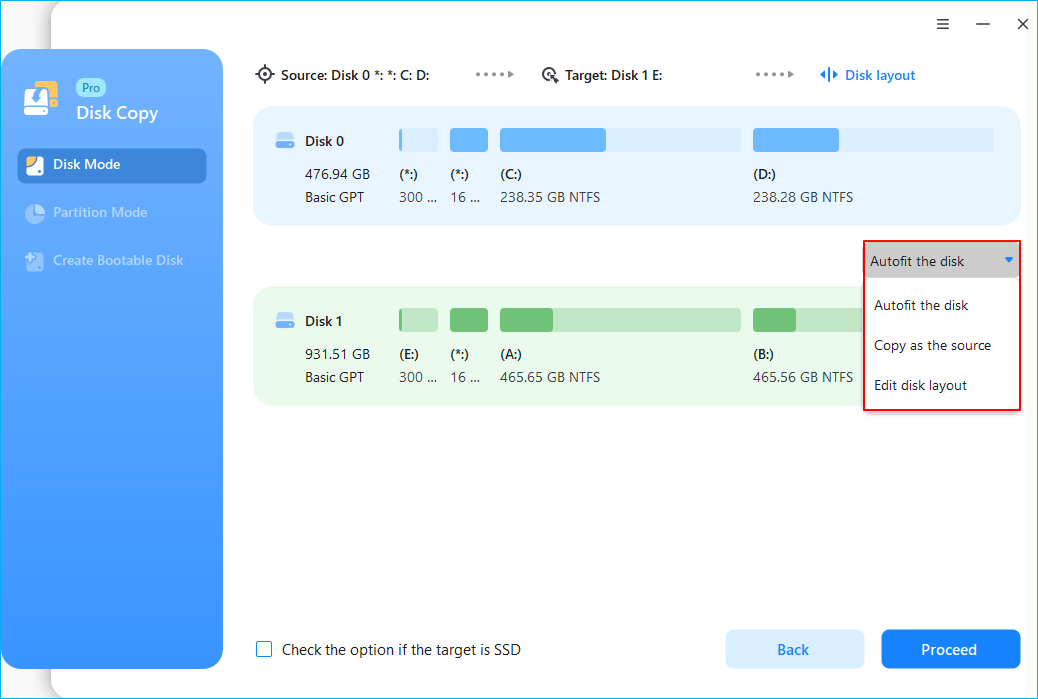 Step 3. Check the disk layout of the two disks. You can manage the disk layout of the destination disk by selecting "Autofit the disk", "Copy as the source" or "Edit disk layout".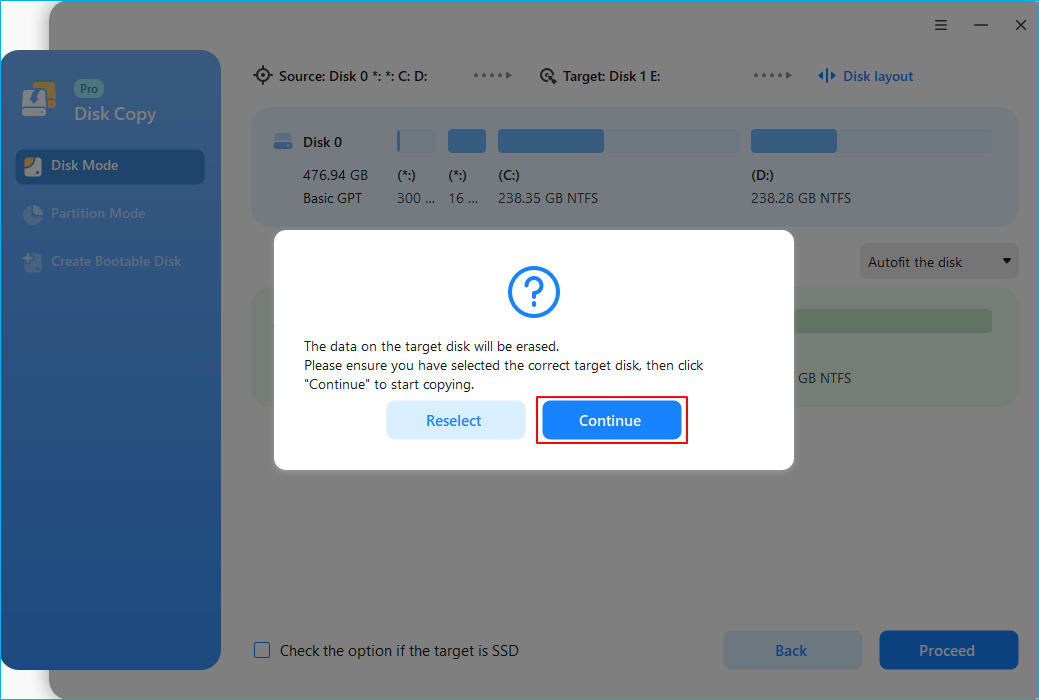 "Autofit the disk" makes some changes by default on the destination disk layout so that it can work at its best status.
"Copy as the source"does not change anything on destination disk and the layout is the same as source disk.
"Edit disk layout" allows you to manually resize/move partition layout on this destination disk.
Tick the "Check the option if the target is SSD" option to put your SSD in its best performance.
Step 4. Click "Proceed" to officially execute the task.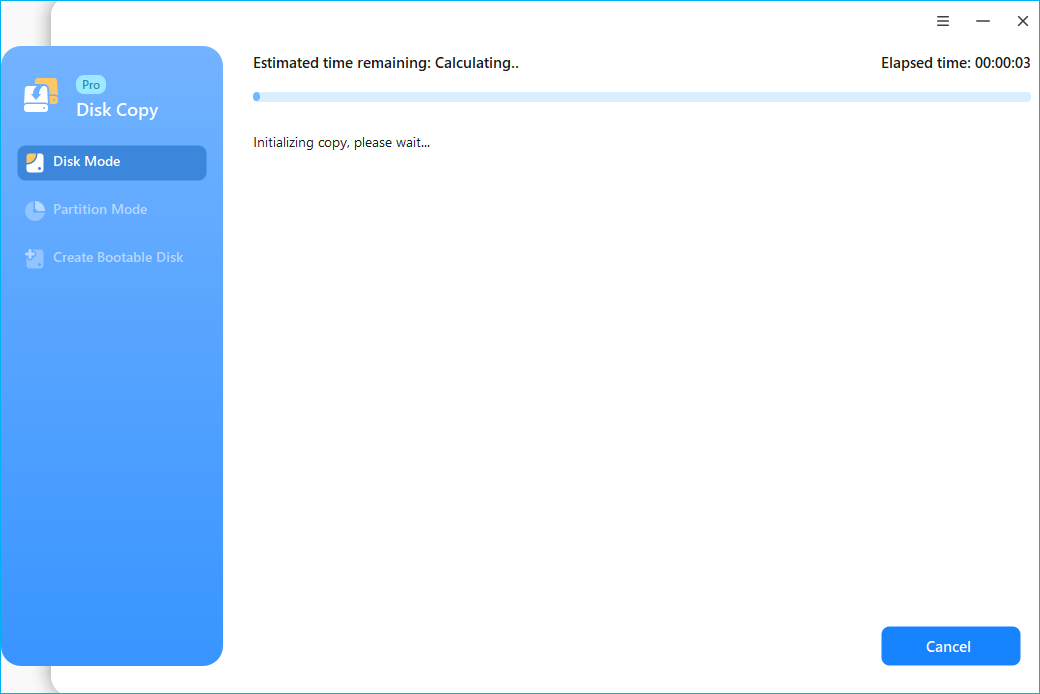 Please feel free to contact us if you have any questions about using this software. We'll give a reply and offer technical support immediately once we have received your message.
Related How-to Guides:
Conclusion
That's all for how to replace the hard drive on an ASUS laptop. Replacing the old hard drive with a new or larger one can breathe new life into an aging laptop, and it can be a very easy and quick process if you have installed EaseUS Disk Copy on your devices.
EaseUS Disk Copy
Clone an old disk to a new one
Clone a small disk to a large one
Clone HDD to SSD
TRY IT NOW
Video Tutorial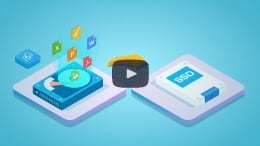 How to Clone HDD to SSD on Windows 10/8/7