What is dead hard drive?
When you find your hard disk does not respond anymore and hear a few "biz biz" when you're trying to boot from it and then it stops and you can't access it. In such condition, your hard disk drive might become dead.
Chances of dead hard drive data recovery
The dead hard drive eventually affects all computer users. Frustration soon kicks in due to the loss of pictures, music, documents and other files - files that you can't always replace.
Do not worry, unless corruption has occurred within the files, the files can actually be saved and most of the time, the data is intact. It is good if you have a backup of your important data. However, if you do not make a backup bore, and find the components in your drive are still functioning, you can recover data from the dead hard drive with bootable CD/DVD of data recovery software - EaseUS Data Recovery Wizard WinPE Edition.
How to recover data from a dead hard drive?
EaseUS Data Recovery Wizard WinPE Edition is a bootable disk of data recovery software which can help you recover data after the system crash and boot problem.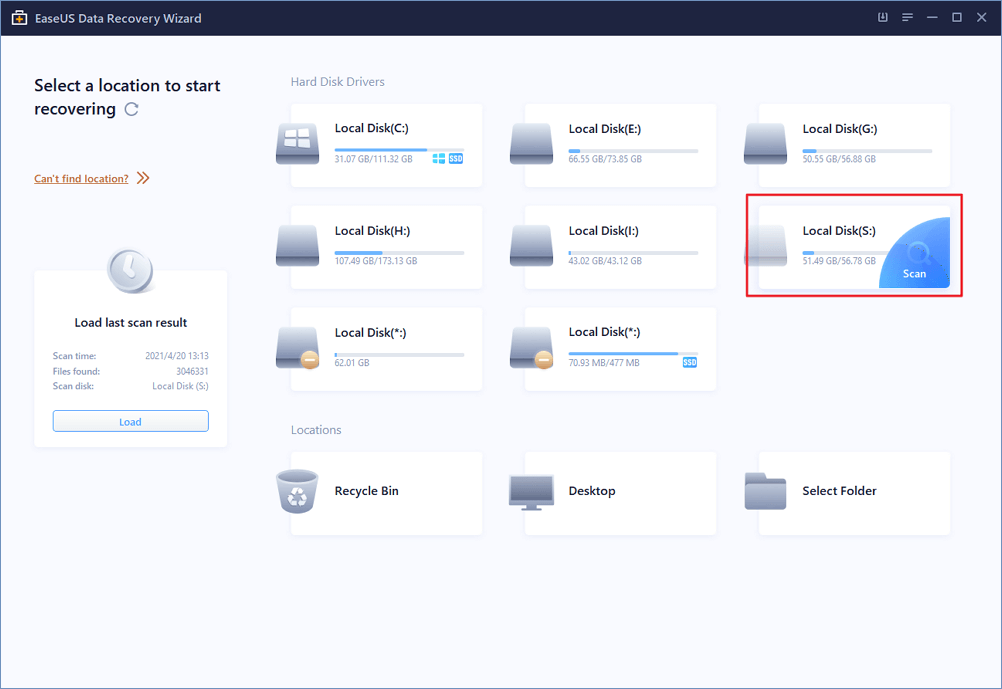 It can help you recover lost photos, documents and media files, etc., unformat files, recover data from lost partition, etc. You can use the dead hard drive recovery software now with the detailed instructions to have a fair idea whether your lost files can be recovered from your dead hard drive. Apart from recovering lost files from a dead hard drive, EaseUS Data Recovery Wizard WinPE Edition also supports recovering data from hardware RAID, external hard drive, dynamic disk and Memory Cards, etc.