PAGE CONTENT: 
What Is USB Image Tool 
Due to their portability and low cost, USB flash drives are a great storage medium for essential data. But they do come with a unique set of problems. Due to their small size, USB flash devices are prone to disk corruption, leading to their loss. Therefore, it is wise to backup these USB flash drives. At this point, a USB image tool download is what you'll need.
A USB image tool may be used to create an image for a USB flash drive, copy an existing USB drive, and recover data from an image backup. With the help of these tools, you may create and restore USB images, compress image file types, and carry out several other tasks.
Not only can you backup the USB flash drive in this manner, but all functionality, including bootability, is fully saved using these USB image tools in Windows 10. If you use USB flash drives, you should have the USB image tool download.
Free Download USB Image Tool on Windows 10/11 
If you need an all-in-one solution for USB imaging, nothing beats EaseUS Todo Backup. It is a professional backup and restoration solution. EaseUS Todo Backup can create an image backup of your USB flash drive or hard disc in case of a system crash or hardware breakdown.
It enables you to back up and recover a disk or partition following a malware attack, hard drive failure, and so on. It is widely popular among its users. Download it now! 
This tool has a lot more to offer; let's look at its features.
Main features of EaseUS Todo Backup:
Backup and recovery of files: You can easily back up all devices, including a USB flash drive, and recover them within a few minutes without any hassle. 
System backup and recovery: It allows you to quickly create a system image and restore it as per your requirements. You don't have to save your files separately.
Reliable hard disk cloning: It can perfectly clone a hard drive or partition. It is suitable for backups, PC upgrades, and disc duplication.
WinPE Rescue Media and Windows portable USB drive: You can also create a WinPE bootable clone and create a Windows portable USB drive.
Now, let's find out how this excellent tool works. Read the next part to learn how to clone a USB drive using a USB image tool. 
How to Back Up USB Drive with Windows 10 USB Image Tool
People mainly get confused about How to clone a USB image tool. To help you further, let's introduce the simple steps of USB cloning using EaseUS Todo Backup. The tool is in itself the most incredible one, but its simple steps are its primary features. Let's get into the steps now!
Step 1. Open EaseUS Todo Backup and choose "Create Backup" on the home page, click "Select backup contents".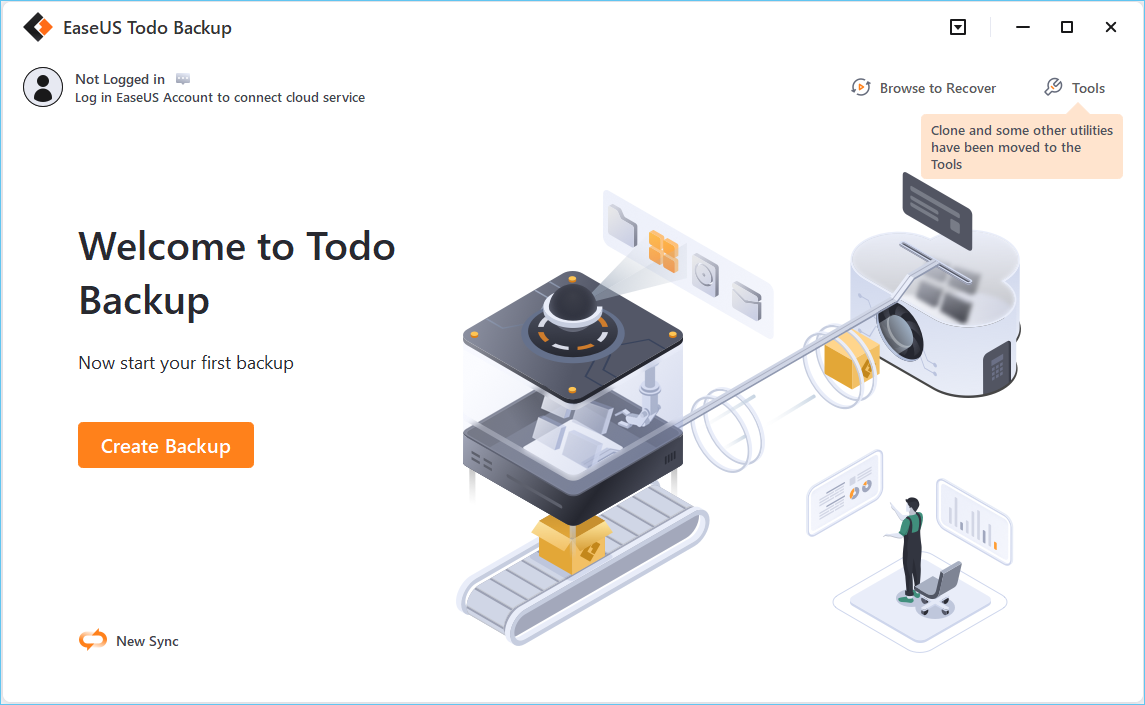 Step 2. As you want to back up your Disk, just click "Disk" to start back up.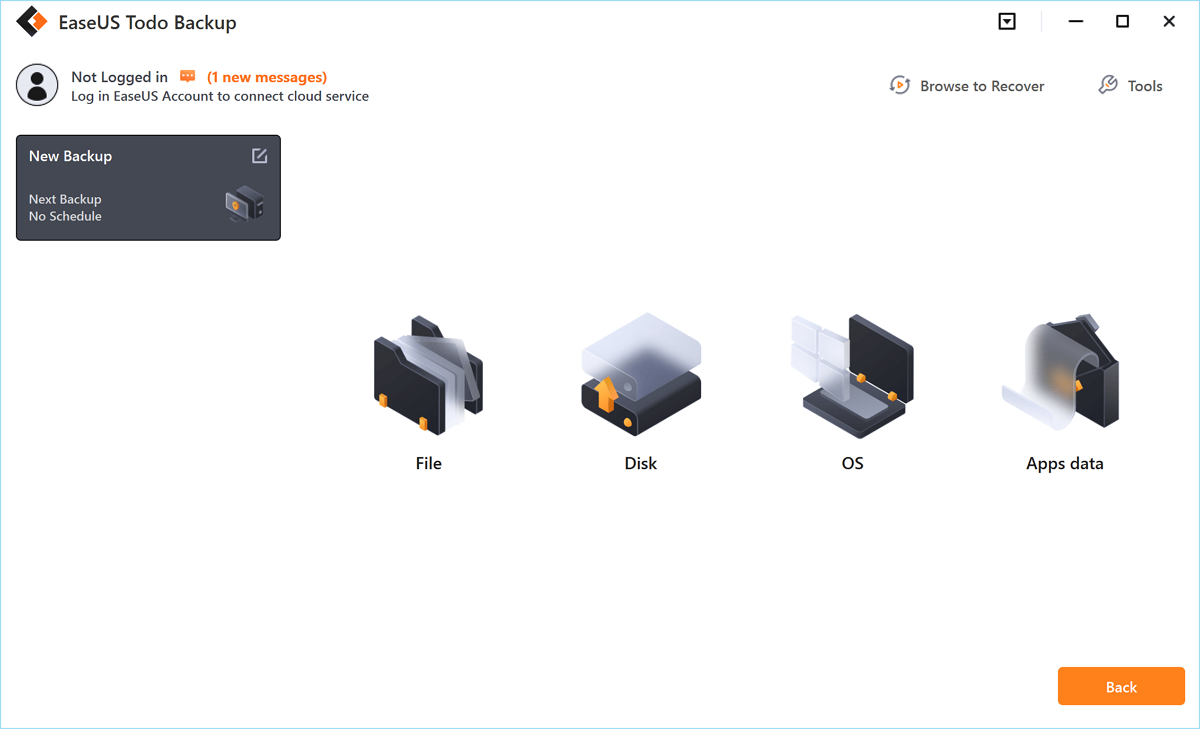 Step 3. EaseUS Todo Backup offers you options. You can choose to back up a whole disk or a certain partition as you need. And then click "OK".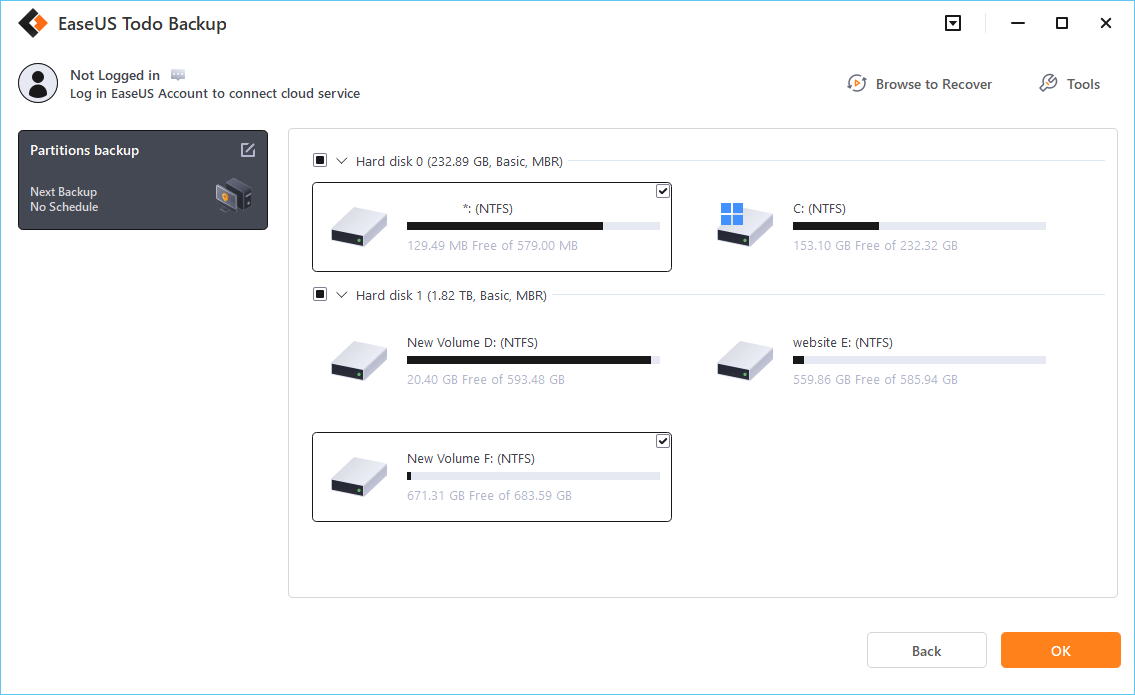 Step 4.  Select the destination where you want to save the backup. You can choose to save the disk to a local drive or to NAS.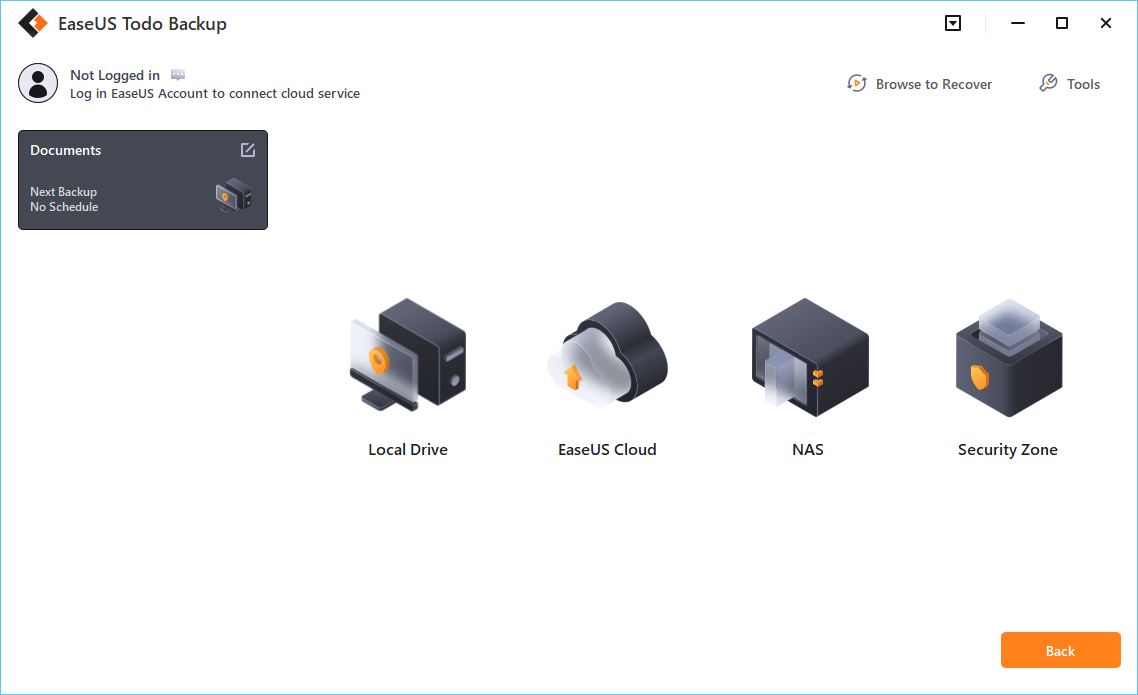 Step 5. Click "Backup Now", after the backup process is completed, you can right-click any one of the tasks to further manage your backup such as recover it, create an incremental backup, etc.
What's the Best USB Image Tool on Windows
Most of the time, users ask which USB image tool is the best for windows. Here we've compiled the 5 best USB image tools on windows to clear up your confusion. Let's get into it. 
1. EaseUS Todo Backup
With options for companies, households, and even service providers, EaseUS Todo Backup is a solution that has been available for more than ten years. It provides applications for the Mac and Windows (XP and above) operating systems. Moreover, it gives 250 GB of free cloud storage to its users. 
With EaseUS Todo Backup, you can quickly copy a bootable USB drive to another USB or hard disc. Numerous more cutting-edge functions are available, including the ability to move Windows 10 to an SSD, build an emergency disk, do automated backups, erase data, and more.
 Pros:
Automatically backup your files
Back up the Windows system along with user settings
Clone disk or partition in Windows 10/8/7 & Mac 
Cons:
Sometimes fail to read the external hard disk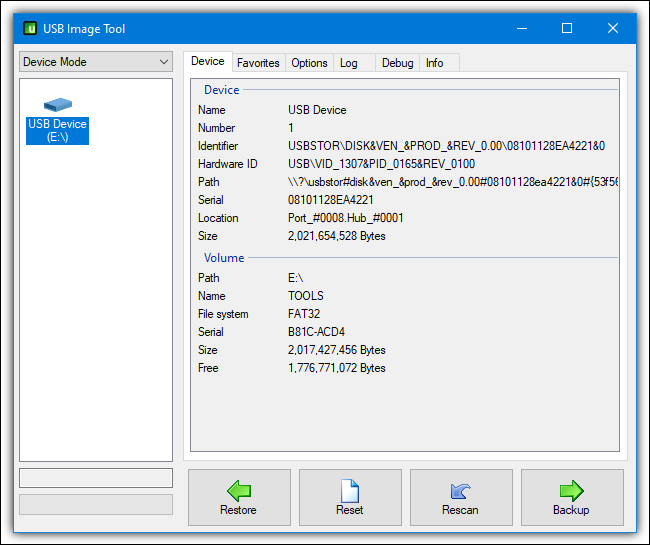 The USB image tool creates and restores image files for MP3 players, SD cards, and USB flash drives in addition to USB flash drives. It is a free resource that is easy to use. With its lightning-fast speed, USB Image Tool can easily backup files greater than 4GB in under three minutes. And 1.81 is the most current version.
Pros:
It is free and portable.
During backup, compress files and directories.
USB flash drives, MP3 players, SD cards, and USB hard drives are all supported.
Use MD5 checksums to create safe backup files.
Cons:
Advanced settings are difficult to locate and understand.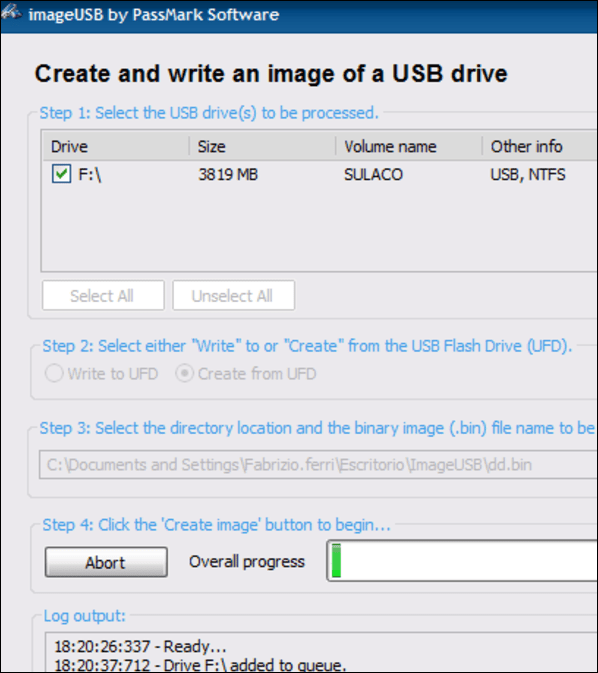 It is a more robust free USB image tool for cloning USB flash devices than USB Image Tool. It can simultaneously write an image file to many USB flash devices, which is helpful for mass production.
ImageUSB can also make precise bit-level clones of USB flash drives while retaining empty spaces throughout the image creation process. It is compatible with Windows Vista, Windows Server 2008, Windows 7, Windows 8, and Windows 10, and it includes 3 MB of installation space.
Pros: 
It is free and straightforward to use.
Create photos from many USB flash drives at the same time.
Restore photos to many USB flash drives at the same time.
During cloning, keep all space.
Cons:
The displayed text on the UI design is a bit blurred
This fourth and most useful USB image tool creates and restores USB images as well as images for the Windows operating system, launches Hyper-V virtual machines from backup images, creates WinPE 11 recovery discs, and does a lot more.
Pros:
Disk management software that is both free and powerful.
Image a USB disc easily.
Copy the USB to another drive.
Back up your Windows system.
Cons: 
The user interface might be a little confusing for novice users.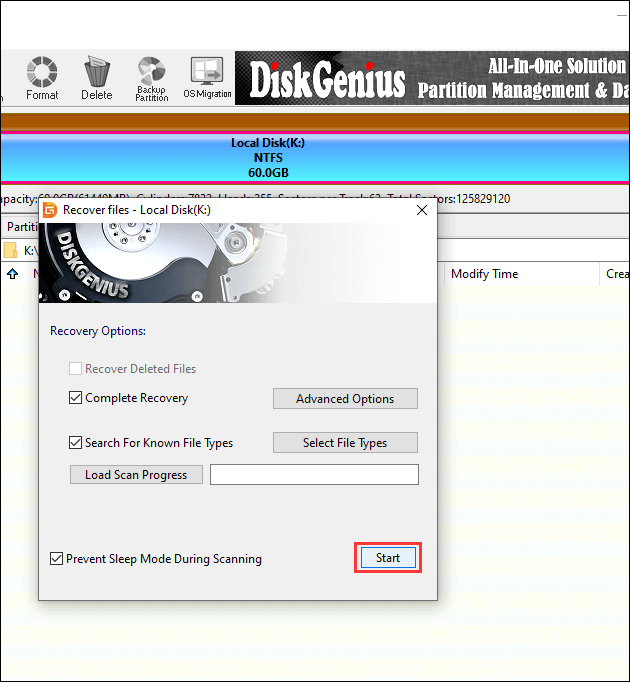 DiskGenius is a popular tool for managing disk partitions, such as adding new partitions, resizing partitions, and wiping partitions. All forms of storage devices, including USB flash drives, are compatible with it. This makes it yet another USB image tool that you may try.
IMG file creation for USB flash drives is natively supported by DiskGenius for USB imaging. For untrained users, it may be rather challenging to operate due to the extended menu seleFinding To find the choice you're seeking on your own may take some time.
Pros:
Disk and partition management utility in one.
Partitions from a USB device should be backed up.
Move the Windows operating system to another disc.
Recover deleted or missing partitions.
Cons:
The menu items are hard to locate.
USB Image Tool FAQs
Above we've mentioned all about USB image tools, but some more questions should be answered related to USB image tools. Let's answer them. 
1. How do I clone a USB drive?
You can clone a USB drive using an EaseUS Todo Backup. All the steps are mentioned in the free download USB image tool on Windows 10/11 of this article. Navigate to the apart to learn the exact method to do so. 
2. How do I use a USB image?
You may backup your data using a USB image at any time. The first step is to connect the USB drive to your computer, which should recognize it using the USB image tool. The next step is to click the backup button and choose a location to save it. Typically, all image tool backup files are stored in the ".img" file format.
3. What's the USB image tool for Mac?
USB mage tool for Mac is the one that can support Mac. If you need a perfect USB image tool for Mac, then it's notable to mention that EaseUS Todo Backup for Mac is available for Mac. You can clone a USB drive on Mac using EaseUS Todo Backup. 
4. How do I make a bootable USB drive image?
If you use a USB image tool, some tools can create a bootable USB drive image like EaseUS Todo Backup. Once you've created a USB image using EaseUS Todo Backup, the image created will also be the bootable one. 
Conclusion
Generally, it is wise to schedule backup on USB flash devices. However, you may create an image backup of the USB flash drive using the USB image tool windows 10 rather than regularly producing backups of the contents and folders in the USB devices.
In this manner, not only your files and folders can be backed up, but you will also discover that it is simpler to restore these backups to a new USB drive should the need arise, as these pictures also include boot information and other helpful features from the original USB flash drive. 
Lastly, we recommend using EaseUS Todo Backup if you need a perfect USB imaging tool that not only backs up your data but can also make it bootable.
Was this page helpful? Your supoport is truly important to us!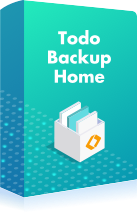 EaseUS Todo Backup
EaseUS Todo Backup is a dependable and professional data backup solution capable of backing up files, folders, drives, APP data and creating a system image. It also makes it easy to clone HDD/SSD, transfer the system to different hardware, and create bootable WinPE bootable disks.
Updated by

Jean is recognized as one of the most professional writers in EaseUS. She has kept improving her writing skills over the past 10 years and helped millions of her readers solve their tech problems on PC, Mac, and iOS devices. …

Read full bio

Written by

Cedric Grantham is a senior editor and data recovery specialist of EaseUS. He mainly writes articles and how-to tips about data recovery on PC and Mac. He has handled 10,000+ data recovery cases and is good at data recovery of NTFS, FAT (FAT32 and ExFAT) file systems, and RAID structure reorganization. …

Read full bio