The tool that enables you to manage your data backup most effectively is disk imaging software. The volume of data stored on smartphones makes it difficult to backup data on another device.
To make this data easier to access, disk imaging software backups and compresses it. This software simplifies the work because it offers cutting-edge services for managing data backup.
Disk imaging software is not all made equal. Some programs simply backup user files; they leave out boot data and files that the operating system has locked. Others fail because of conflicting file names and copy protection difficulties, while some fail to recreate security properties. Even worse, some backup software can render your machine utterly unbootable if you realign or rearrange partitions.
In this article, we mention some imaging software disadvantages and advantages. We will also highlight the 5 best imaging software for your ease.
What is Imaging Software?
The implementations of imaging software programs vary, but in general, the software scans the targeted drive to create a sector-by-sector map that it saves in a compressed file. Like a zipped file, compressed files cannot be viewed directly; they must first be extracted. Therefore, if it turns out that the picture needs to be restored, the same program will need to be used to decompress the image and copy it to the desired drive. This might be a brand-new drive or one that was corrupted.
A bootable, self-contained CD created from or provided by the imaging software application is necessary if the restore process is needed for the boot drive. This drive stores in the operating system. By starting the computer from this CD, the user can instruct the software to access the disk image that has been archived and begin the process of restoring the image to the boot drive. You can restart the system using the hard disk after restoring the image.
Features
The disk-image tool produces a differential or incremental image and only includes the data that has changed since the last backup.
A hard drive image can be quickly copied, formatted, partitioned, and even deleted. It's easy to deploy a picture or save data to your hard drive for later use.
It reinstalls everything, including the programs, files, and related data. Just perform a few easy image installation procedures.
You may access copied files, folders, and programs more quickly and at any time by assigning an image to a drive.
Usage
The tool that enables you to manage your data backup in the most effective manner is disk imaging software. The volume of data stored on smartphones makes it difficult to backup data on another device. In order to make this data easier to access, disk imaging software backups and compresses it.
Who Should Use Imaging Software and Who Shouldn't
Here are some scenarios in which users need to use imaging software:
Disk imaging software enables incremental backups by avoiding the need to image the entire drive with each backup.
Here are some extreme situations in which imaging software doesn't help some users:
You cannot use it on another PC to retrieve data, though. This is because Windows includes all necessary information, such as BIOS information, digital certification, and master boot records when producing a system image. As a result, it will only work for a single computer.
The process of creating a system image backup takes time as well. Backing up your disks could take anywhere from 3 hours to all night. 
Some disk imaging is typically considered an all-or-nothing whole-disk backup and restore approach because it cannot make incremental backups or target specific folders or files.
In the next part, let's discuss the advantages and drawbacks of imaging software.
Imaging Software Disadvantages VS Advantages, Pros & Cons
There are some benefits and imaging software disadvantages. To get the overview of the pros and cons in detail, read below and make sure you understand the difference in a better way.
Imaging software disadvantages
Imaging a disk requires a lot of time. You will have to wait a long time for a disk imaging operation to finish.
Evidently, it takes a long time to transfer a storage drive's whole content and structure.
It might include malware or a virus. A disk backup includes a copy of every file on a storage drive, including those afflicted with viruses.
In other words, during disk imaging, malicious files will also be included. As a result, when a disk backup is restored on another computer, the computer may become virus-infected.
Software for reliable disk imaging is pricey. Reliable disk imaging software is somewhat pricey.
Most of them require a monthly or yearly subscription fee to use.
What Are the Advantages of Imaging Software?
Make an automatic backup plan. Only the data that has changed since the last backup is captured by the disk-imaging tool's differential or incremental image.
Reinstall the entire system, including the data, specific files, and programs. Execute a few quick and simple image deployment tasks.
You can back up your mobile devices and tablets to the cloud and your PCs.
Less storage space is needed. A disk backup file takes up less space, even if it contains a copy of the data on a storage drive.
This is due to the fact that disk backup files are typically compressed when they are created into smaller sizes. The files are still enormous, but they are much less than the real content of a storage device.
A disk image file can be kept virtually anyplace. A disk backup file can practically be kept wherever you choose.
Pros & Cons of Imaging Software
Comparison
Pros 
Cons
Imaging Software

Creates an exact duplicate of one hard drive
Delivers hard disk images to one or more devices simultaneously across the network.
Resizes particular partitions of the utility's extensive understanding of some file systems.

Block by block, copying the original hard drive into an image is necessary due to the lack of in-depth knowledge of file systems.
It only offers minimal error recovery and detection during photo dissemination.
Hard disk imagers are expensive but the best.
Editor's suggestion: 
We have mentioned that imaging software creates duplicate files and resizes partitions, whereas it offers minimal error recovery, which can harm the files or backup. Still, in our view, the pros surpass the cons.
Use trustworthy imaging software to secure your essential data on computers and external storage devices. Some of the software is given in the next part.
Recommends: List of 5 Best Imaging Software in 2022
Here, if it is necessary, you may click the following guide to help you learn: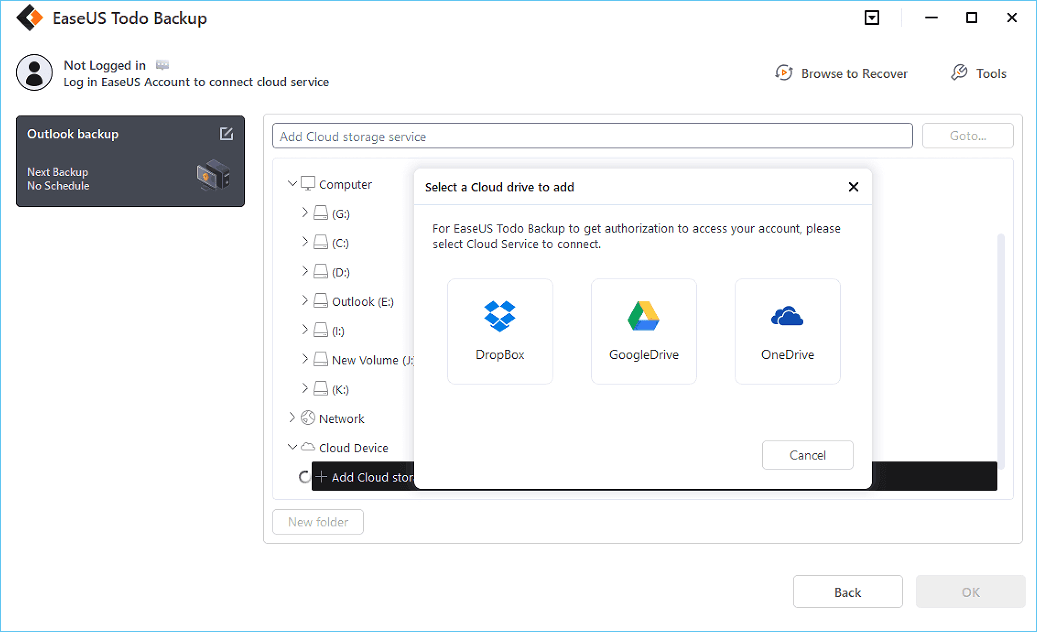 Your files are protected with the free backup software from EaseUS! It has a straightforward user interface but strong backup capabilities, including creating backups of the disk, partition, OS, and files and saving them to local devices, NAS, networks, and the cloud.
 Users that sign up for a free account get access to advanced backup features like incremental and differential backup, scheduled backup, encrypted backup, setting the frequency of backups, enabling image reserve policy, and more.
Rating: 4.6 out of 5
Best Overall: It is adaptable, reliable, and very simple to use. More of the same greatness is included in the new version, which now has a fresh appearance and, most importantly, cloud storage.
Features
It provides both drive/partition imaging and file/folder backup.
The latter replicates every piece of data on a disk or partition for complete system recovery.
It restores while the former copies files and places them in a container file (*.pbd).
The overall requirements of 3DS
Price: $39.95
Review:  EaseUS Todo Backup is free backup software that supports automatically backing up the system drive, particular files and folders, and whole hard drives. The restore function in EaseUS Todo Backup offers the easiest way to retrieve backed up files by mounting the backup image as a virtual hard drive. -by Tim Fisher from lifewire.com
You can follow the steps to use it:
Step 1. Click the "Select backup contents" button to start backup.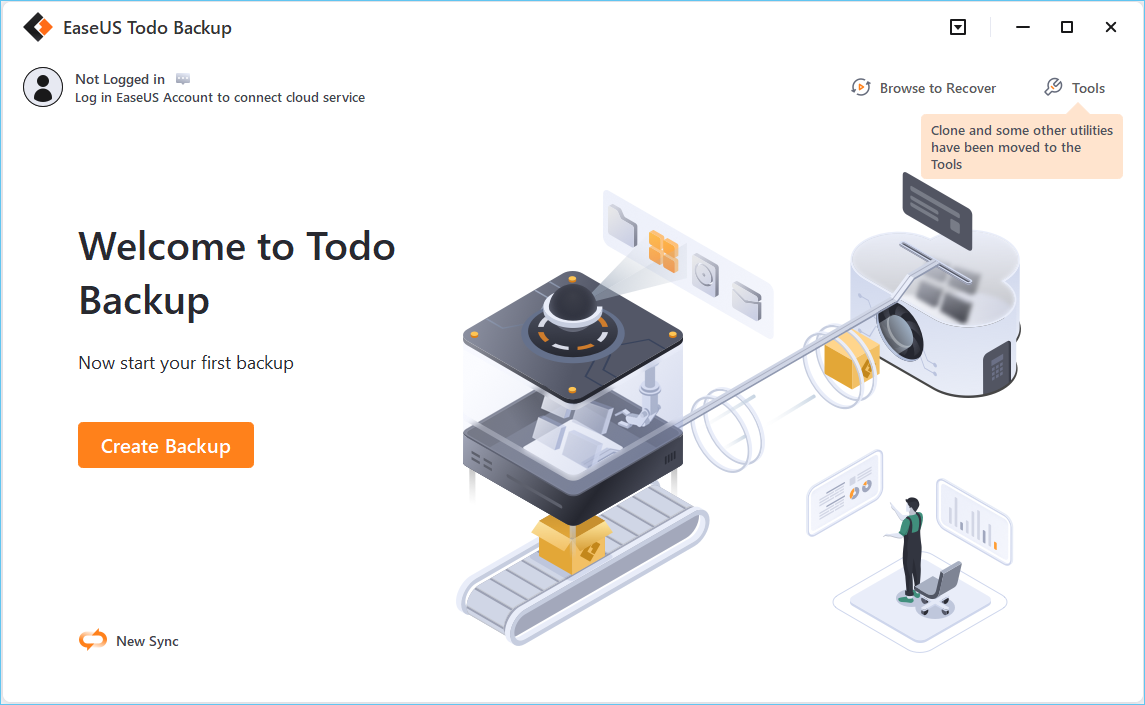 Step 2. There are four data backup categories, File, Disk, OS, and Mail, click File.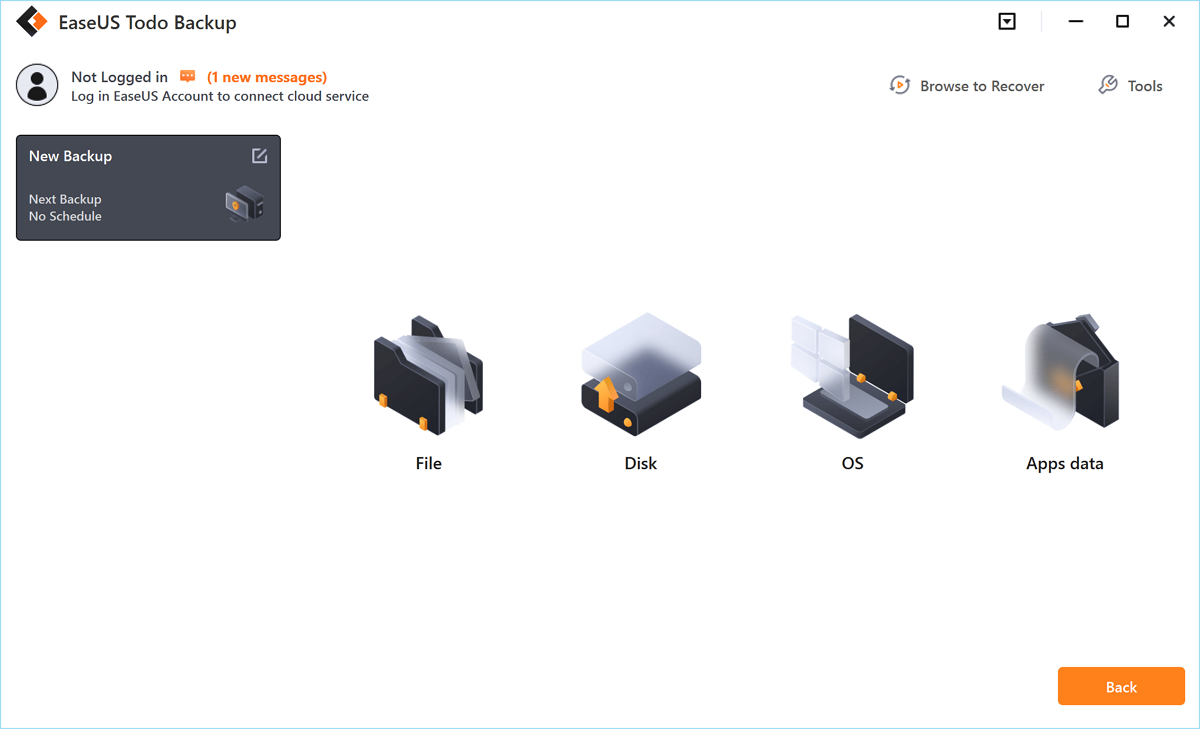 Step 3. Both local and network files will be listed on the left. You can expand the directory to select the files to be backed up.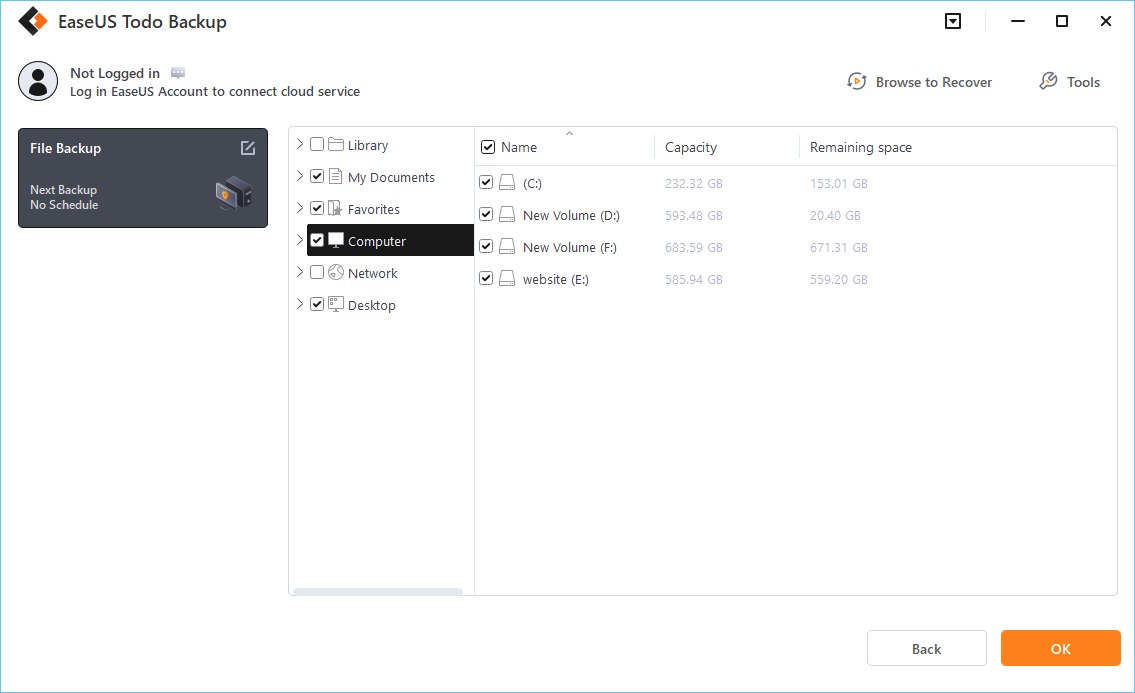 Step 4. Follow the on-screen guide, select the destination where you want to save the backup.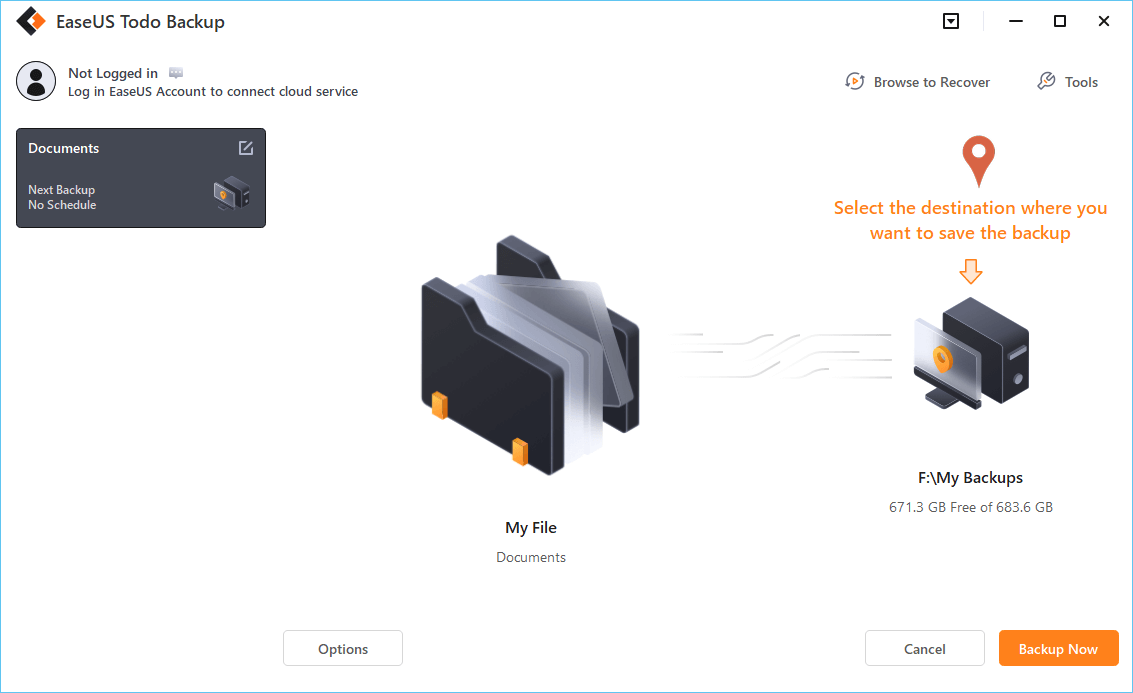 Click "Options" to encrypt the backup with password in "Backup Options", set the backup schedule and choose to start back up at certain event in "Backup Scheme". There are also many other options you can explore, customize the backup task according to your need.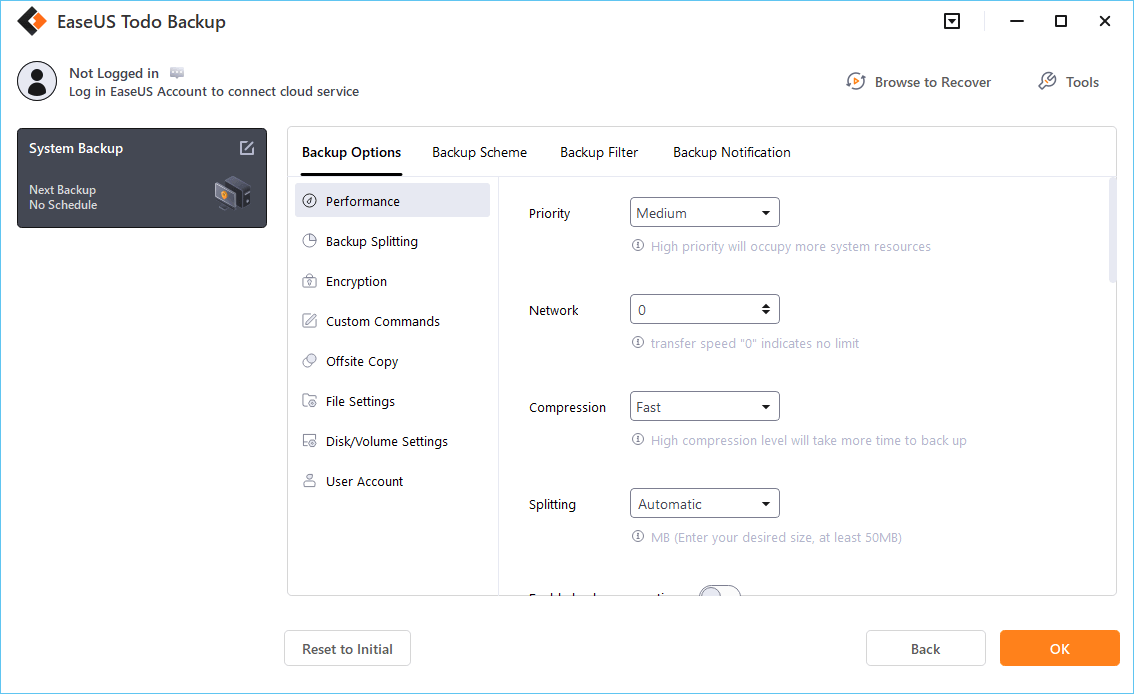 Step 5. You can store the backup to local drive, EaseUS's cloud service, and NAS.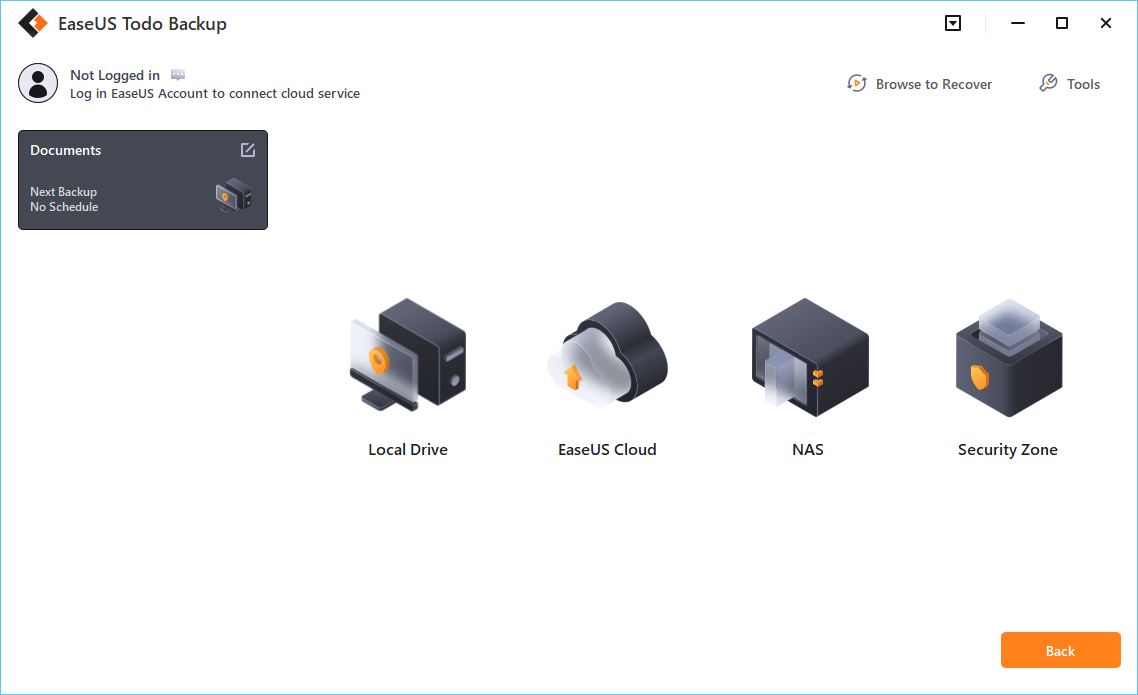 Step 6. EaseUS Todo Backup enables users to back up data to both third-party cloud drive and its own cloud drive.
If you want to back up data to third-party cloud drive, choose Local Drive, scroll down to add Cloud Device, add and login your account.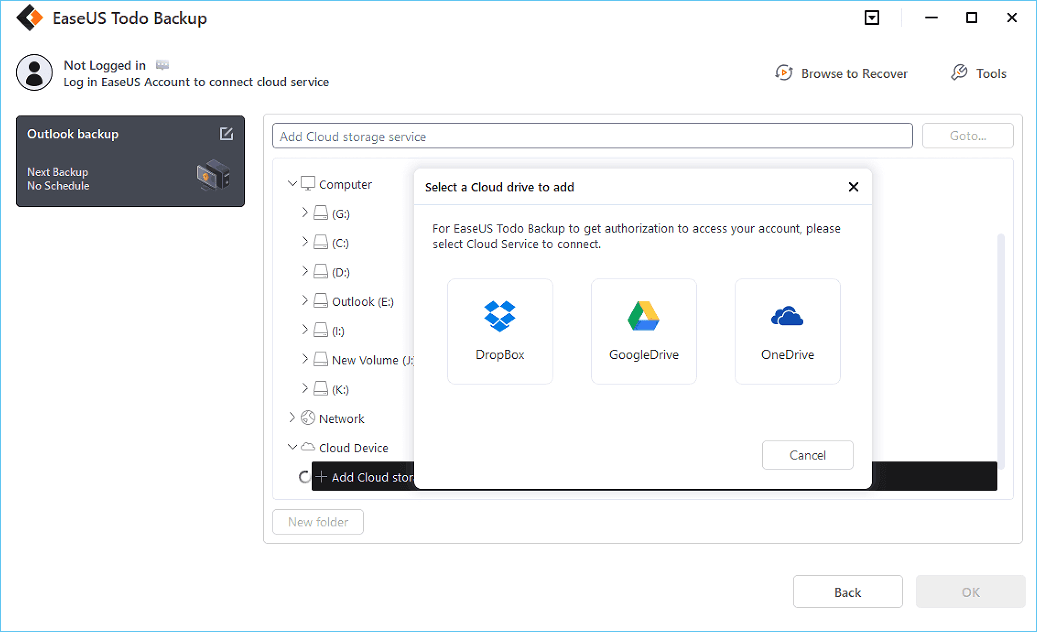 You can also choose EaseUS's own cloud drive. Click EaseUS Cloud, sign up with your EaseUS Account and log in.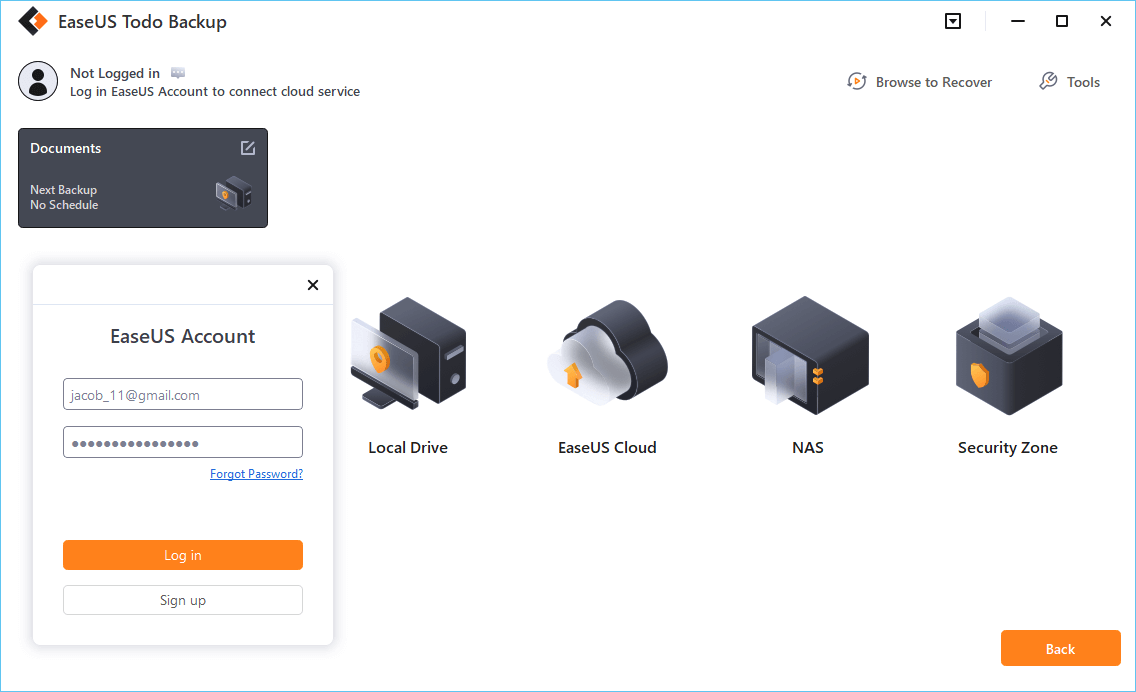 Step 7. Click "Backup Now" to start backup. After the backup task is completed, it will be displayed in the form of a card on the left side of the panel. Right-click the backup task to further manage it.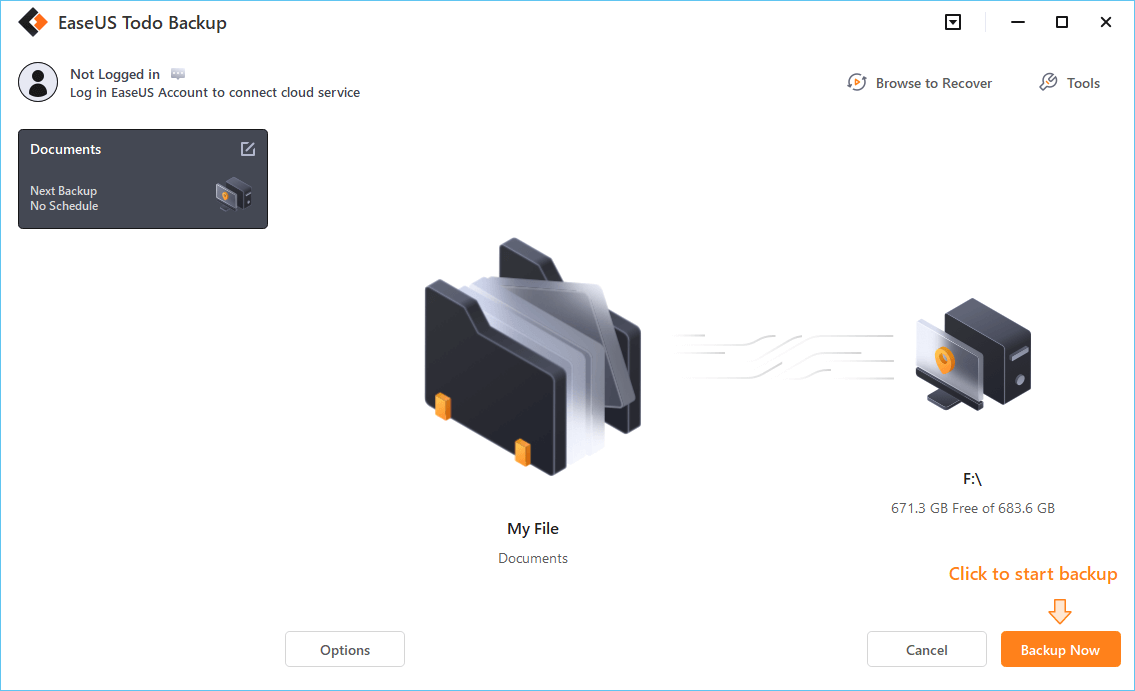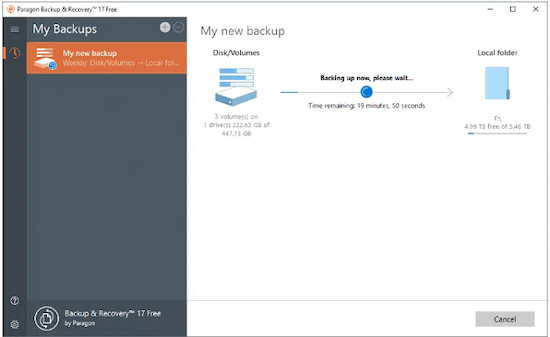 Best Software to save data and regularly update your backups
The free 64-bit version of Paragon Backup & Recovery 14 creates full or incomplete backups of data or whole CDs on demand or according to a schedule. More importantly, it deals with the cost issue, one of the two main barriers preventing many Windows users from backing up their PCs. Although a 32-bit download is also available, we tried the 64-bit version.
Rating: 4 out of 5
Features
It offers a backup schedule. Set the rules for backups kick-off
It provides disk space management. Automatically deletes old backup images based on the specified value.
It manages backups and recovers.
Price: $79.95
Review: Over six million users use the community version of Paragon Backup & Recovery for free. While you can't use this version for business, it's perfect for personal use.-by Deyan Georgiev from techjury.net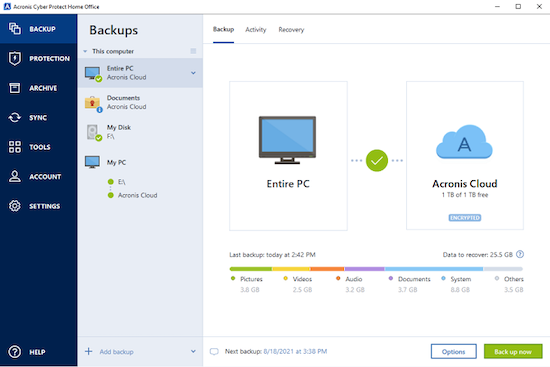 Best for storing backups in local or network directories. 
Acronis Cyber Protect Home Office is a software package designed by Acronis International GmbH to safeguard the system against ransomware. It enables users to backup and recover files or complete systems from a backup archive that was previously prepared using the software. Additionally, it can sync folders between devices.
Rating: 4.5 out of 5
Features
Back up everything to restore anything to any device.
Stop cyberattacks in real-time and recover automatically.
Simplify your protection and manage it all via one console
Price: $59.0 
Review: Acronis True Image is being used for backup/recovery for users that we provide services for. It's being used by the information technology department currently, mainly because this department is most suitable to use this software. It also helps our business in many ways; it saves us money and time and most importantly, it saves the data of valuable users at the organization. -by Valentine Leamy from trustradius.com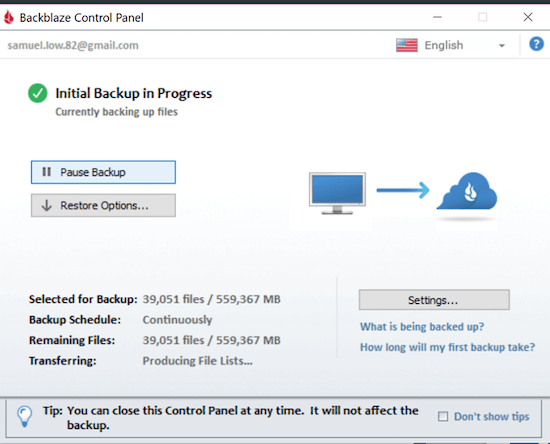 Best Value
Backblaze is a reliable option for online storage and backup. We advise anyone with a single computer that is loaded with crucial data and documents they wish to back up to the cloud to use its Computer Backup package. The unlimited, continuous backup offered by Backblaze is as straightforward as they come and is reasonably priced.
Rating: 4 out of 5
Features
All the backup devices connected to your account are displayed on the home screen.
It is simple to set up and protects your files in the background.
It moves files faster by transferring (local transfers will always be quicker than transfers to and from the cloud).
A Computer Backup program for those who only have a single computer.
Price: $24 yearly
Review: Backblaze proves that online backup services do not need to be expensive or complicated. It offers unlimited backup storage for a single PC and is easy to set up. Backblaze's back-up-everything approach will appeal to newcomers, but more advanced users may want more control over the backup selection. -by Michael Muchmore & Ben Moore from pcmag.com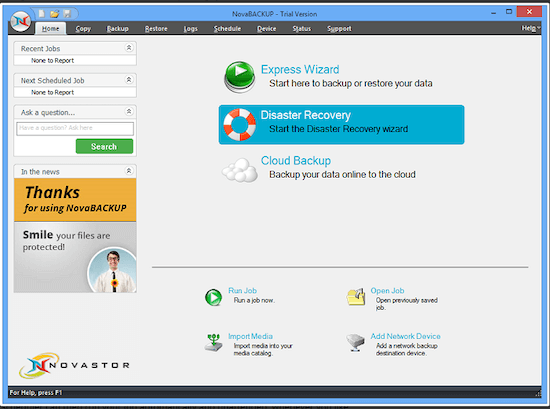 Best Security Features
NovaBackup provides local and online backup options (new in the most recent NovaBackup release). However, it has an unintuitive desktop interface, charges far more than competing providers for online storage, and is only supported by Windows-based hardware. In our upload speed test, NovaBackup likewise fared the worst.
Rating: 4 out of 5
Features
Even if Windows cannot boot, you can restore an Image Backup using a Boot Disk to return your system to the moment your Image Backup was taken.
One file can be restored from your PC backup. A single file part of your backup can be restored from any backup created using NovaBackup.
Easily automate your PC backups. As long as your machine is on, scheduling a backup job enables them to run when you are away.
It offers privacy and security by offering you the choice to keep a private key (up to 20 characters) that protects each local backup set using technology.
Price: $49.95 yearly
Review: NovaBackup is one of the few services we've reviewed that offers both online (new for the latest NovaBackup release) and local backup options. -by Ben Moore from pcmag.com
Which Is the Imaging Software for Windows Beginners?
Overall, the rating of every software is out of the mark with unique features. But some of them are easy to use for beginners, whereas a few are costly, but as mentioned above, the EaseUS Todo Backup has a high rating as it is simple and 100% free for creating image backups for Windows essentials. It offers both file and folder backup and drive/partition imaging. It fully recovers a system by replicating all data on a disk or partition of a large amount of file backup. 
At the same time, Acronis Cyber Protect Home Office has a comparable rating with a great pricing rate. It stops cyberattacks in real-time and automatically recovers. It streamlines your security and controls everything from a single console.
FAQs About Imaging Backup Software
If you have any doubts about the usage or any questions, you can see the answers below:
1. How do I pick imaging software?
Keep the following features in mind while picking an imaging software:
Lightweight
Available for Linux, Unix, and macOS as well as for Windows
Free and easy to use
Even if your policy does not mandate routine disk cloning, it is still a good idea to have a tool on hand for emergency disk copying.
2. What is the best free imaging software?
EaseUS Todo Backup is the best free imaging software as it provides drive/partition imaging and file/folder backup is also available. It is adaptable, consistently backs up, and is very simple to use. With a fresh appearance and, most importantly, cloud storage, the new edition provides more of the same greatness.
3. Is Imaging Software free to use?
Even though imaging software has great capabilities, some are free to use. Others have an affordable price range but may or may not offer a free trial.
To Wrap Up
This article states the imaging software's disadvantages and advantages in detail. In conclusion, we can say that it helps store backups of your essential data; however, it requires ample space to store duplicate images.
Also, we have reviewed 5 different tools, and we tested them to analyze them in a better way. Most have paid versions with premium features, and many support both Mac and Windows.
We recommend one of the best imaging software EaseUS Todo Backup as it provides both drive/partition imaging and file backup. It's worth downloading!
Updated by Tracy King 
Tracy joined in EaseUS in 2013 and has been working with EaseUS content team for over 9 years. Being enthusiastic in computing and technology, she writes tech how-to articles and share technical solutions about Windows & Mac data recovery, file/system backup and recovery, partition management, data transfer, Windows update issues, etc.
Taking everything into consideration, we can say that EaseUS Todo Backup Home can offer you a little extra sense of security with a set of advanced tools. The interface provides quick adaptation, every process guiding you all the way through so you don't get stuck or further damage your system rather than keeping it safe.

 Read More

EaseUS Todo Backup Free lets you create backups of your important files or your entire computer through its streamlined interface. Just choose the backup type you'd like to get started, and let the program do the reset.

 Read More

EaseUS includes all the features I expect from backup software like versioning, incremental backups, and scheduling. For more advanced users, EaseUS allows you to install a pre-boot environment onto your hard drive so you can use it to restore files without burning a CD or putting it on an external USB drive.

 Read More

EaseUS Todo Backup
Smart backup tool for your files and entire computer in Windows 10/8/7.
Install Windows on Multiple Computers at Once? No Problem!
Learn how to install Windows 11/10/7 and special programs/software on a batch of computers. Use 10 minutes to do the 10 hours work without making a single mistake!
Get Free Solution!