PAGE CONTENT:
Are you looking for a way to repair Windows 7 without CD? Microsoft's Windows 7 was a nearly perfect operating system that millions of people have used and continue to use. Many computer users still use Windows 7, despite the driver support and lack of backward compatibility in current drives. This is the reason behind the Windows 7 startup issues. Let's help you find a way to repair Windows 7 without a CD.
Can I Repair Windows 7 Without a CD
Your Windows 7 computer will automatically launch Startup Repair when it has trouble booting or starting up to help resolve the issue. The Windows Error Recovery screen will show up. You can select Launch Startup Repair to run Startup Repair.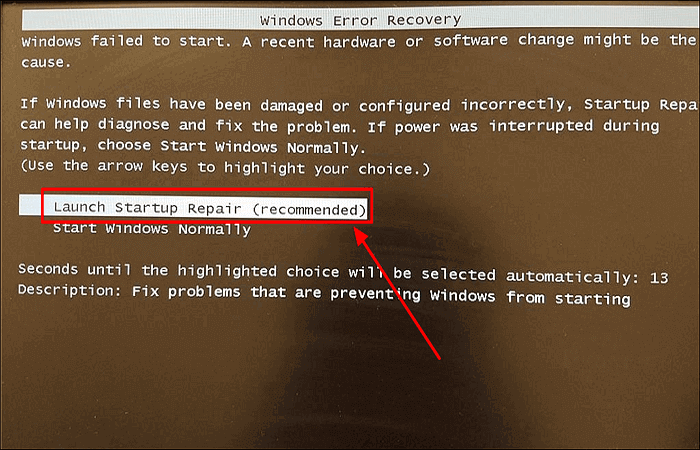 However, you could get a Windows 7 Startup Repair issue for various reasons. Or the Windows Error Recovery screen will not be displayed. In this instance, you need to start the Startup Repair using a Windows 7 installation CD. However, you may not have an installation CD at hand. So, can you fix Windows without a CD, then? The answer is in the formative. Keep reading!
When Should You Repair Windows 7
If you see a drop in performance or encounter intermittent system crashes on your computer, it's time for you to fix Windows 7. Here is a list of situations and scenarios for repairing your Windows 7.
Crashes.
Slow boot.
Long app launch time.
Lag.
Bugs.
Screen freezes.
Missing apps or features.
Unreadable files.
If you notice issues with your Windows 7, it might be time to repair your Windows 7 installation.
3 Ways to Repair Windows 7 Without CD
How do I repair Windows 7 Without a CD? There are three options: using professional backup software (highly recommended), using advanced boot options, and creating a Windows 7 bootable USB drive. Let us see how these methods work in detail.
Solution 1. Using Professional Backup Software (Easiest Way)
When your Windows 7 computer encounters startup or boot issues, you can use third-party backup software to fix Windows 7 without a CD. This is because some backup software allows you to perform the universal restore, enabling you to make an instant recovery in case of a system crash or hardware failure. In that case, EaseUS Todo Backup, an excellent universal restore software available on the market, comes to help.
EaseUS Todo Backup Home is an ideal backup and recovery tool for computer users. It enables you to automatically back up files, systems, partitions, disks, etc., on Windows 11/10/8/7. In addition, it also lets you create an iso image from a hard drive or the existing operating system. The following are some highlighted features of this backup software:
Create a system image on USB in windows 10/8/7.
Restore and repair Windows 7.
Security zone to protect essential data.
Backup and restore solutions.
250GB free cloud storage.
This backup software allows you to fix any problems pertinent to your Windows quickly and conveniently.
Detailed steps to perform a universal restore are as follows:
Part 1. Creating a Windows 7 system image.
Step 1. Launch EaseUS Todo Backup on your computer, and click Create Backup on the home screen and then hit the big question mark to select backup contents.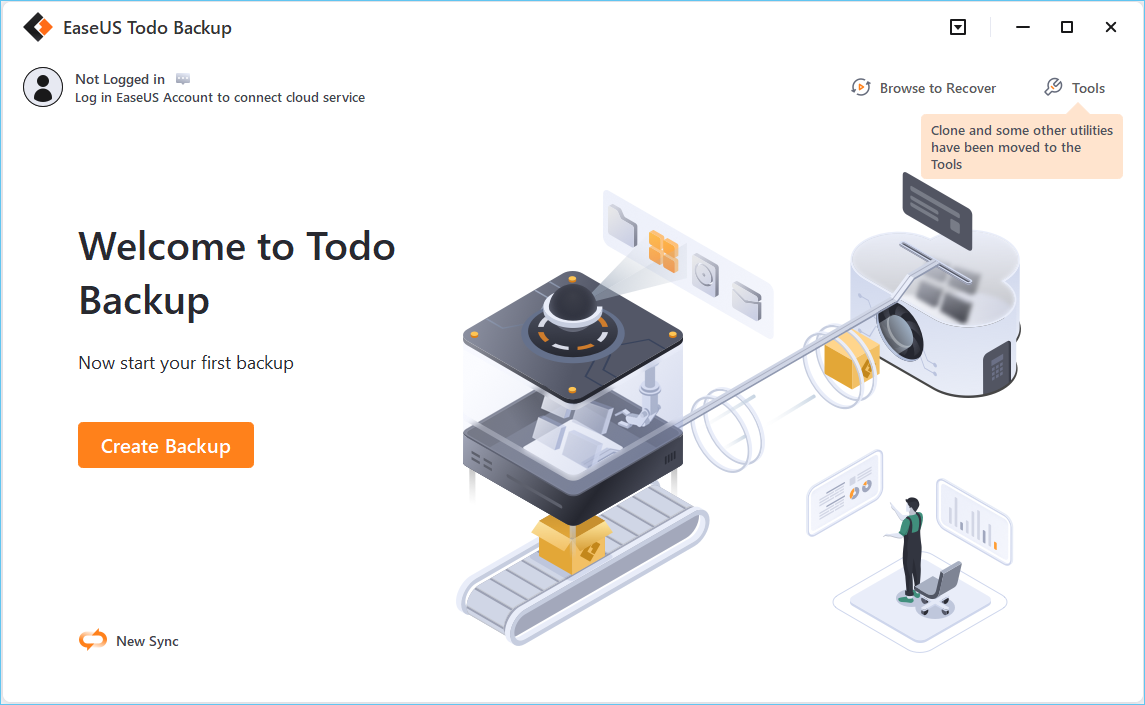 Step 2. To back up your Windows operating system, click "OS" to begin the backup task.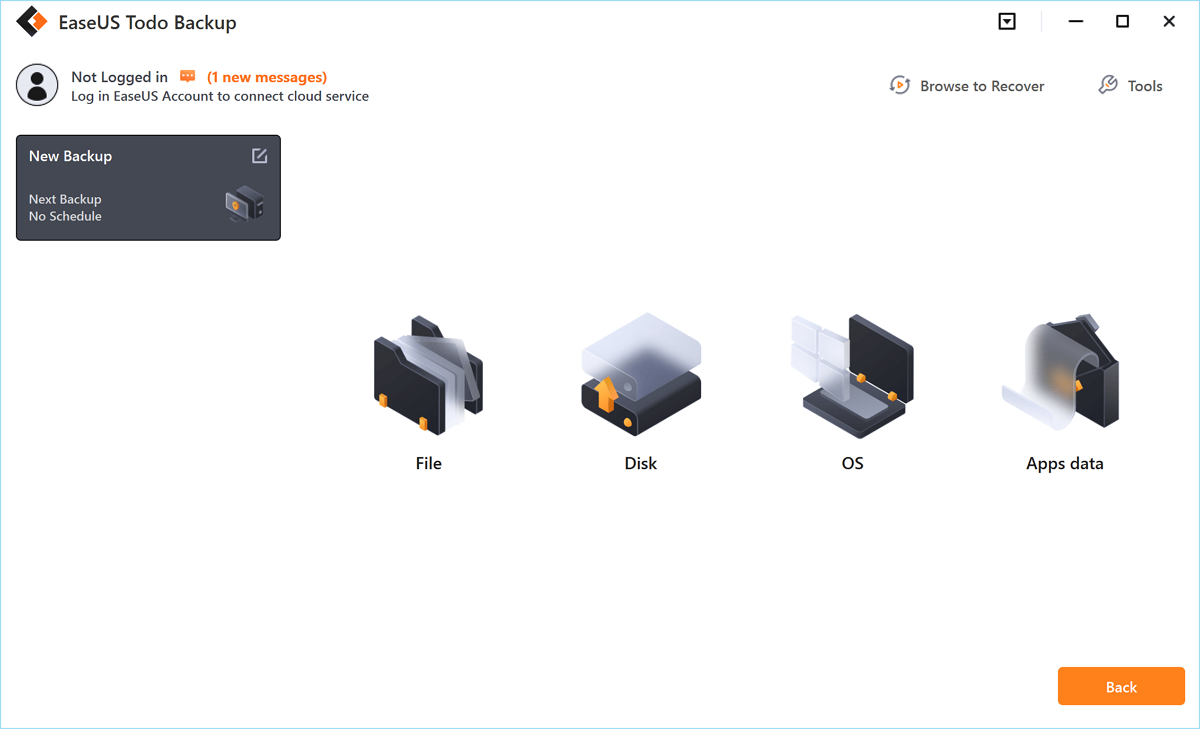 Step 3. Your Windows operating system information and all system related files and partitions will be automatically selected so you don't need to do any manual selection at this step. Next, you'll need to choose a location to save the system image backup by clicking the illustrated area.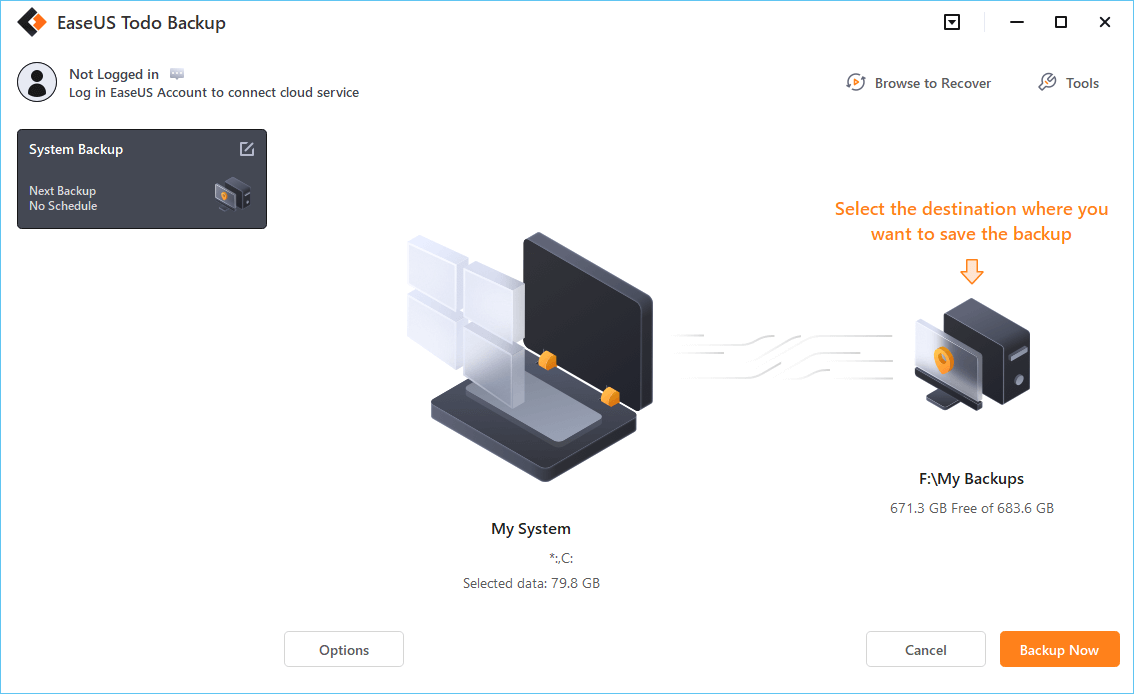 Step 4. The backup location can be another local drive on your computer, an external hard drive, network, cloud or NAS. Generally, we recommend you use an external physical drive or cloud to preserve the system backup files.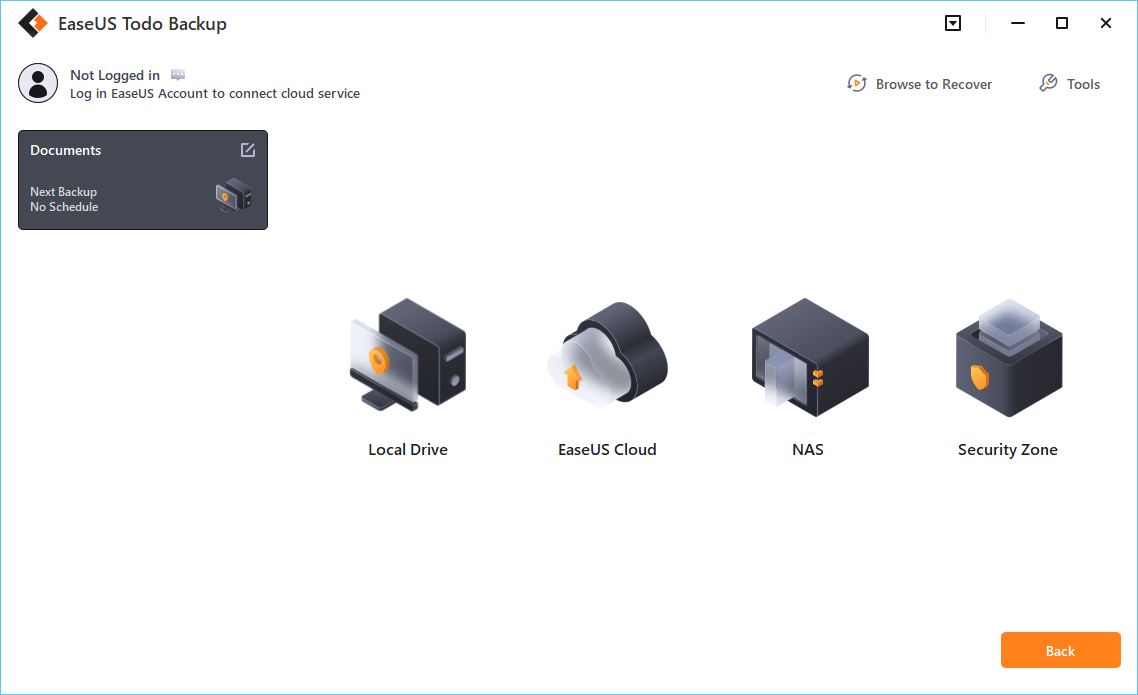 Step 5. Customiztion settings like enabling an automatic backup schedule in daily, weekly, monthly, or upon an event, and making a differential and incremental backup are available in the Options button if you're interested. Click "Backup Now", and the Windows system backup process will begin. The completed backup task will display on the left side in a card style.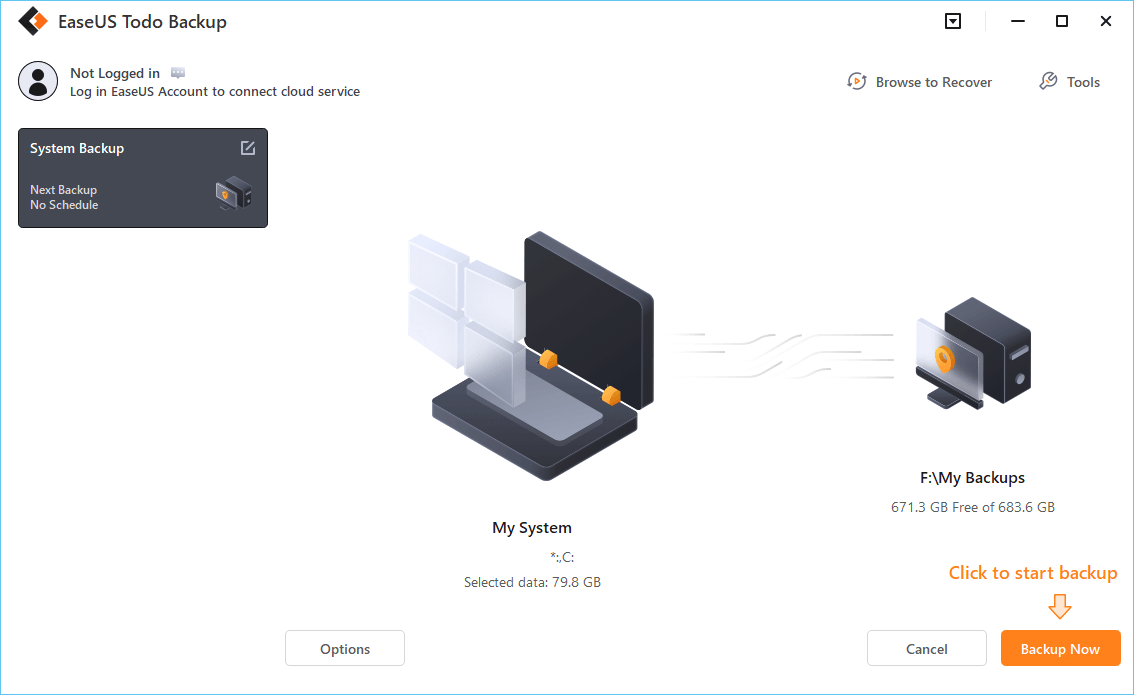 Part 2. Restore the system image to your computer.
* To perform system recovery on a none-bootable machine, try to boot the computer through the EaseUS Todo Backup emergency disk.
Step 1. Launch EaseUS Todo Backup, click "Browse to Recover".
Step 2. Guide to your backup destination, choose the system backup file you need. (The backup file created by EaseUS Todo Backup is a pbd file.)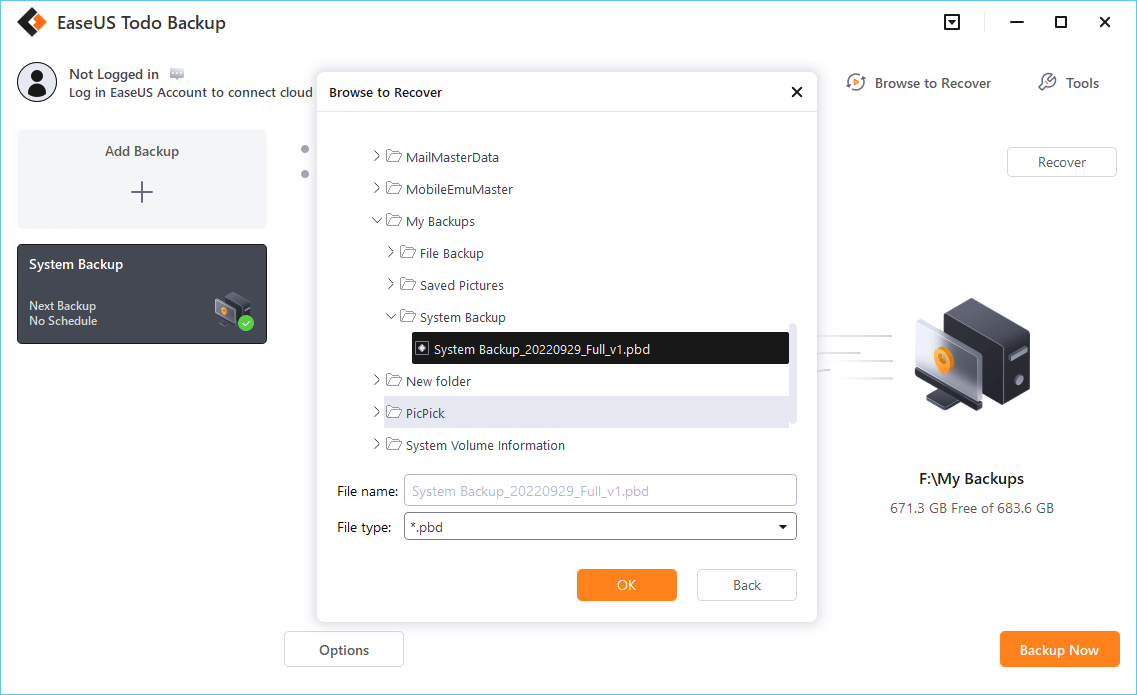 Step 3. Choose the recovery disk. Make sure that the partition style of the source disk and the recovery disk are the same.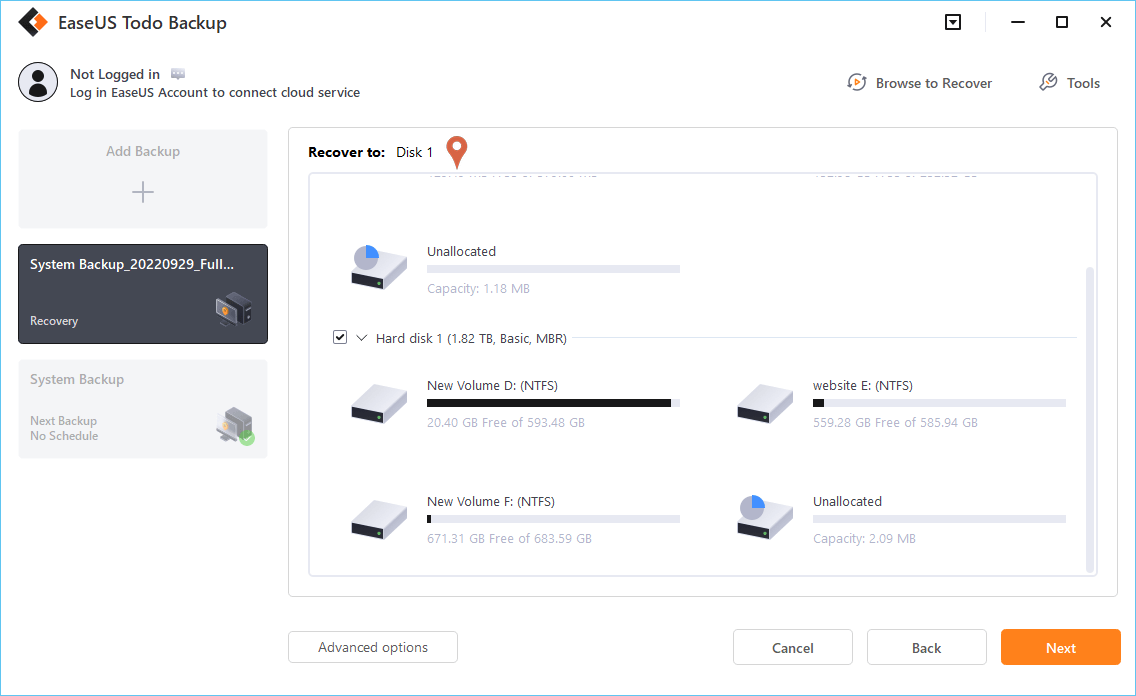 Step 4. You can customize the disk layout according to your needs. Then click "Proceed" to start system backup recovery.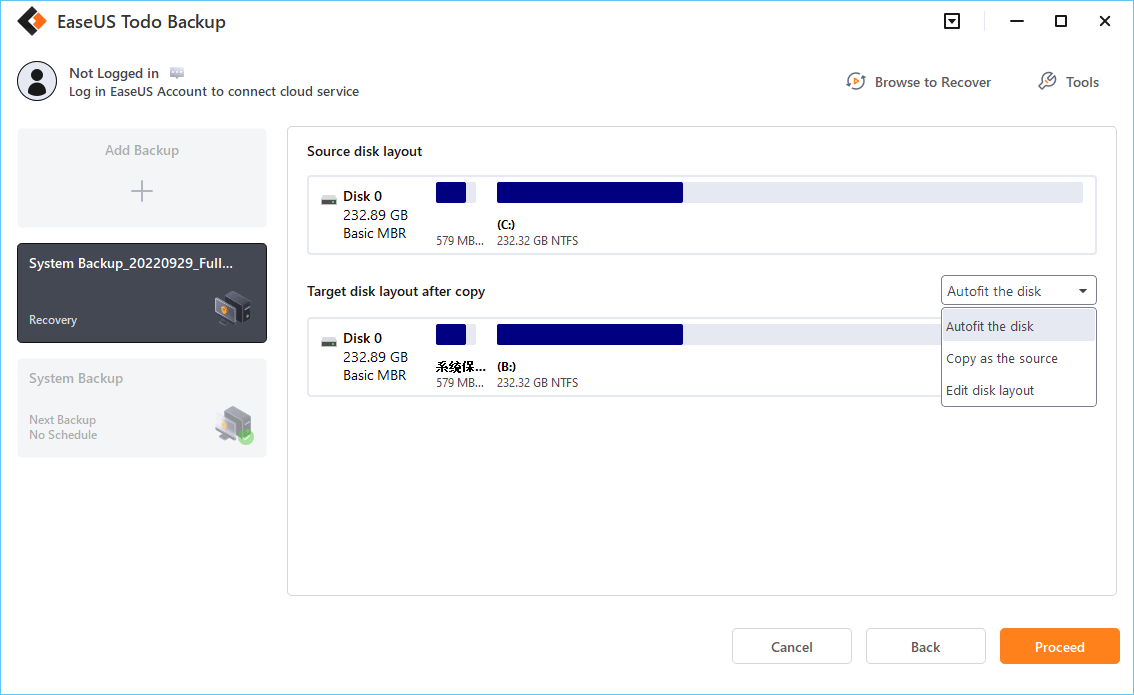 Solution 2. Using Advanced Boot Options
If your Windows 7 computer doesn't display the Windows Error Recovery screen, you can repair it manually. However, the Startup Repair option is sometimes unavailable, and you still need a Windows 7 installation CD to fix your computer. Perform the following steps:
Step 1. Start the computer.
Step 2. Press and hold down "F8".
Step 3. Then the Advanced Boot Options screen will pop up. Select Repair Your Computer to run Startup Repair.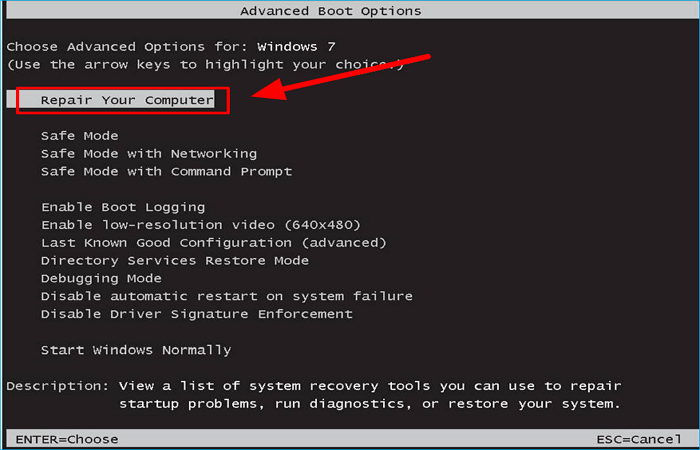 Solution 3. Creating a Bootable USB Drive
You can also create a bootable Windows 7 USB drive to repair Windows 7 problems. To create a bootable USB as a Windows 7 repair tool, you need Windows 7 ISO file, a USB drive, and Windows 7 USB/DVD Download Tool. Perform the following steps below carefully.
Step 1. Download Windows 7 ISO file from Windows 7 download page.
Step 2. Download and install Windows USB/DVD Download Tool.
Step 3. Plug your USB drive into your computer. Then click Browse to select the Windows 7 ISO file you have downloaded, and click Next.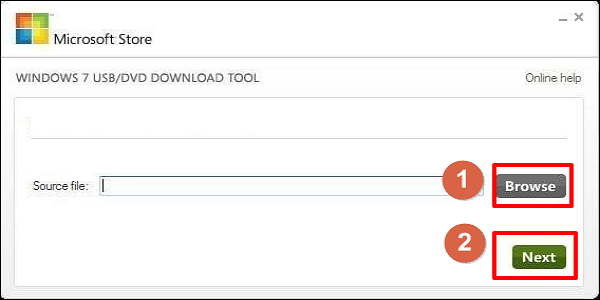 Step 4. Select USB device.
Step 5. Select the USB drive you plan to use from the drop-down option, and click Begin copying.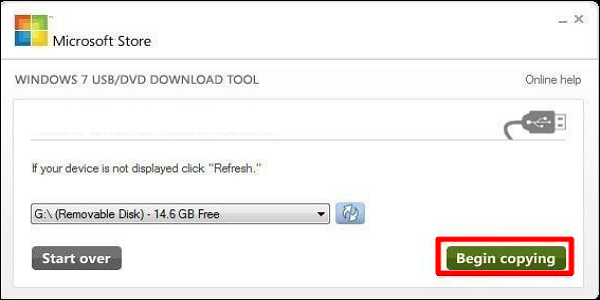 Step 6. Wait for the process to be done and exit the tool when it finishes.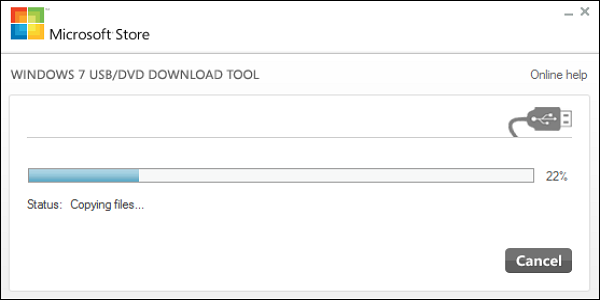 Now you can launch Startup Repair from the bootable USB.
Step 1. Plug in the bootable USB and start your Windows 7 PC from it.
Step 2. Press any key according to the prompt.
Step 3. Select Repair your computer > select your OS when the Startup Repair completes scanning your computer.
Step 4. The System Recovery Options will appear; you can select Startup Repair or any other option based on your requirements.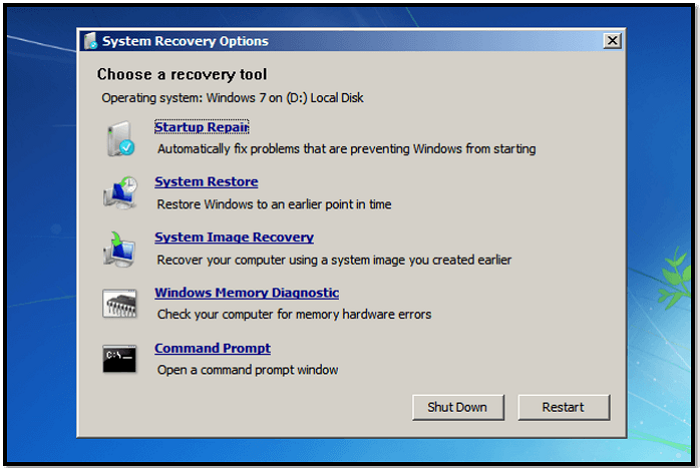 Final Verdict
That's all about how to repair Windows 7 Without CD. Do you get your answer now? In short, you can use EaseUS Todo Backup, advanced boot options, and a bootable Windows 7 USB to fix Windows 7 without using a CD.
As far as I am concerned, using EaseUS Todo Backup is the best way to fix Windows 7 since it is easy to operate and does not require you to have many computer techniques. You can also use it to perform other backup and recovery tasks. Do not hesitate to try it.
FAQs
1. How do I get to advanced boot options in Windows 7?
You can start Windows in advanced troubleshooting modes using the Advanced Boot Options. You can access the menu by starting on your computer and pressing the F8 key before Windows launches.
2. Can you reinstall Windows without disk?
Windows 10 may be reinstalled with or without a CD/USB drive. You can install a brand-new copy of the OS on your system if you already have Windows 10 installer media, such as a CD or USB drive.
Was this page helpful? Your supoport is truly important to us!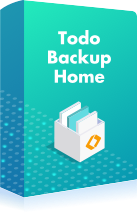 EaseUS Todo Backup
EaseUS Todo Backup is a dependable and professional data backup solution capable of backing up files, folders, drives, APP data and creating a system image. It also makes it easy to clone HDD/SSD, transfer the system to different hardware, and create bootable WinPE bootable disks.
Updated by

Daisy is the Senior editor of the writing team for EaseUS. She has been working in EaseUS for over ten years, starting from a technical writer to a team leader of the content group. As a professional author for over 10 years, she writes a lot to help people overcome their tech troubles.…

Read full bio

Written by

"I hope my articles can help solve your technical problems. If you are interested in other articles, you can check the articles at the bottom of this page, and you can also check my Facebook to get additional help."…

Read full bio