What Is Hard Drive ISO Image
Backing up a hard drive is essential to protecting yourself from data loss and file corruption. To some degree, creating an ISO image from a hard drive means making a hard drive backup. ISO image is great because it is a self-contained, perfect representation of the data on a disc. Being a single file, it is easier to store and organize than an outright copy of the folder and file on a disc. Saving an image of a hard drive as an ISO image can help you quickly and easily restore your backed-up data on the hard disk.
3 Available Ways to Create a Hard Drive ISO Image
You can use many ways to help you create an ISO image. Here, I will share three ways to make an ISO image from a hard drive. Let's see how to create an ISO image of a hard drive in three ways.
Way 1. Create a Hard Drive ISO Image via Disk Imaging Software
The use of disk imaging software is to provide a quick and easy backup of computer software and data stored on hard disks. Therefore, you can use a disk imaging program to help you achieve this purpose. In this case, you can use third-party backup software to back up your entire hard disk.
EaseUS Todo Backup Home is a multi-purpose and easy-to-use backup tool for computer users to create a disk backup on Windows 11/10/8/7. It enables you to make a system backup, file backup, and partition backup. It lets you make a scheduled backup, full backup, differential backup, and incremental backup. It allows you to automatically backup files to external hard drive, which is extremely helpful for keeping the backups up-to-date. Most importantly, it provides 250G of free cloud storage.
The steps to create a hard disk backup using disk imaging software are as follows. You can perform the steps to back up your entire hard drive.
Step 1. Start with selecting the backup contents.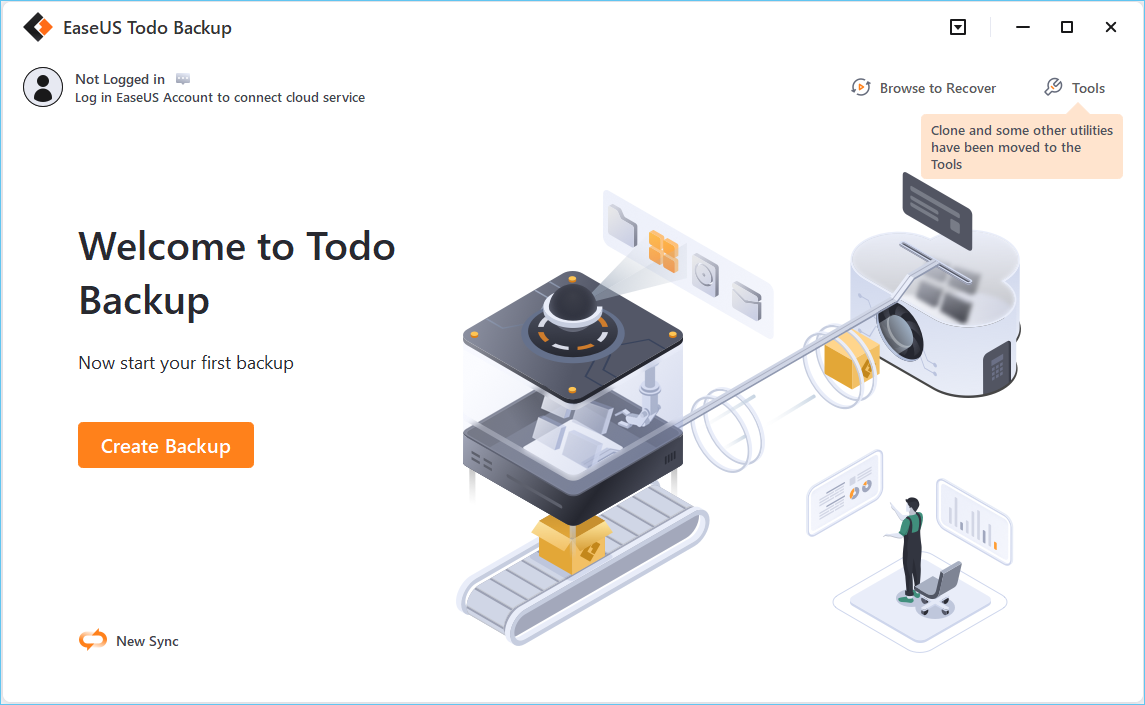 Step 2. There are four backup categories, File, Disk, OS, and Mail, click Disk.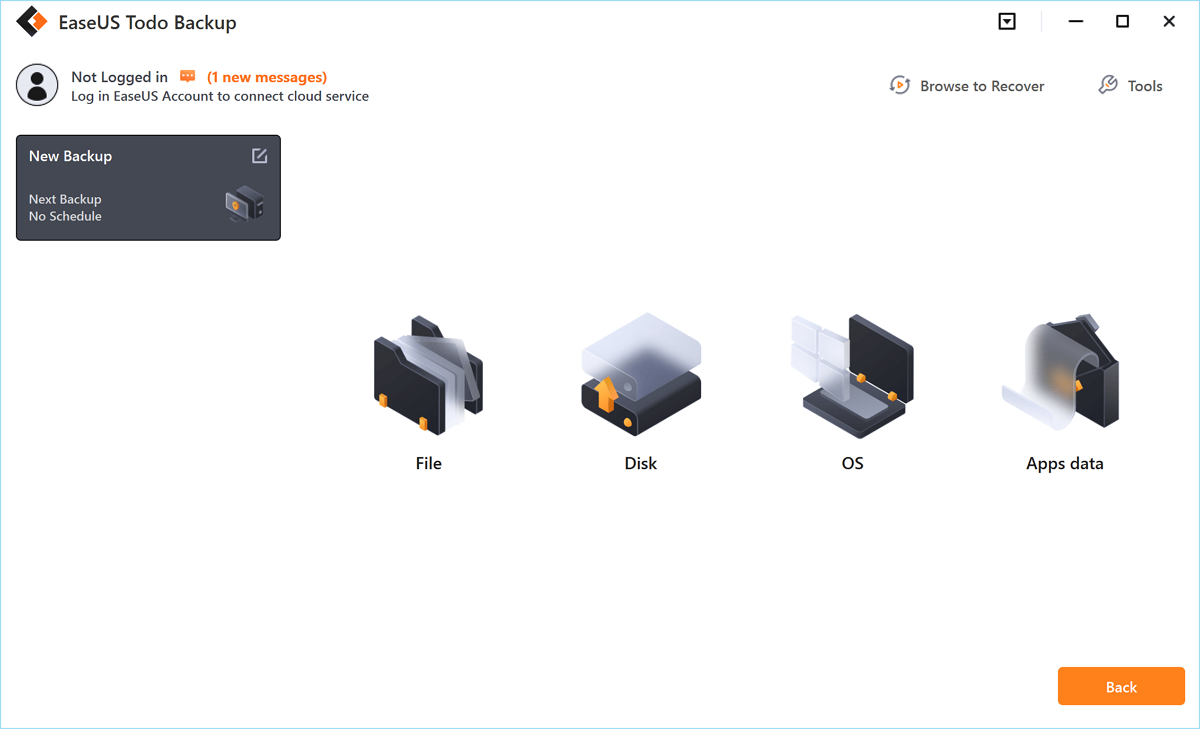 Step 3. It is available to back up a whole disk or a certain partition. Choose the one you need and click OK.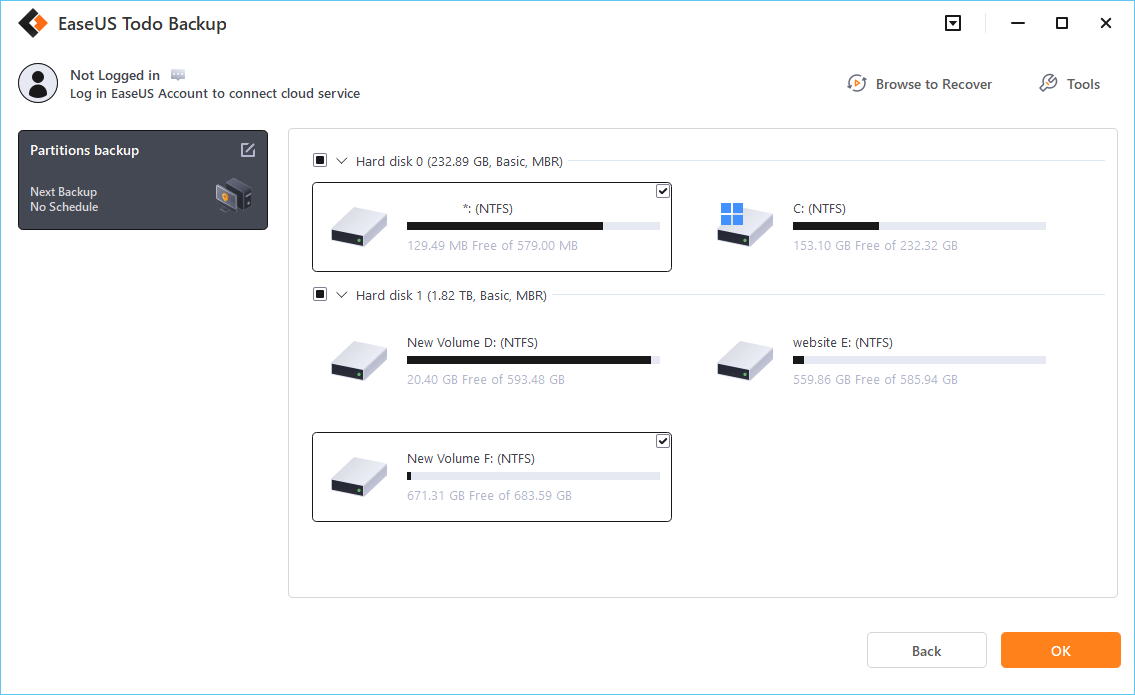 Step 4.  Select the destination where you want to save the backup.
Step 5. For disk/partition backup, you can choose to save the backup to local drive or to NAS.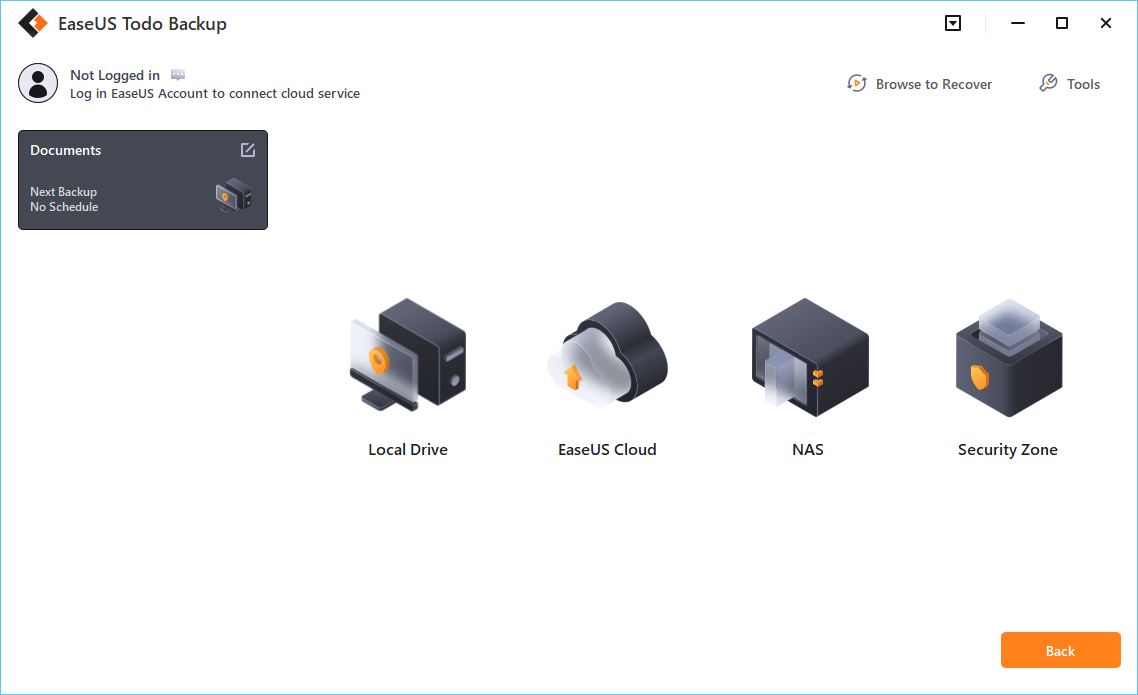 Step 6. After the backup process is completed, your task will be displayed at the left. Right-click any one of the task, you can further manage your backup such as recover it, create incremental backup, etc.
Way 2. Create a Disk ISO Image Using Windows 10 Media Creation Tool
Another available way to create an ISO image from a hard drive is to use Windows 10 Media Creator Tool. Microsoft suggests that Windows computer users create an ISO image using its Windows Media Creator Tool. Windows 10 users can download the Media Creation Tool from its official site. You can use the tool to create an iso image from your operating system and create a hard drive ISO image easily and quickly on Windows 10 computers.
However, Windows 10 Media Creation tool only supports Windows 10/11; it cannot run on other versions of Windows systems. In addition, it is a dedicated tool for creating Windows 10 ISO images, which means you can't use it to do other things.
The following are the steps for creating the hard drive ISO image in Windows 10.
Step 1. Go to Windows 10 download page, and then click on the Download tool to download and install the Media Creation Tool.
Step 2. Launch it and select Create installation media (USB flash drive, DVD, or ISO) for another PC. Click Next.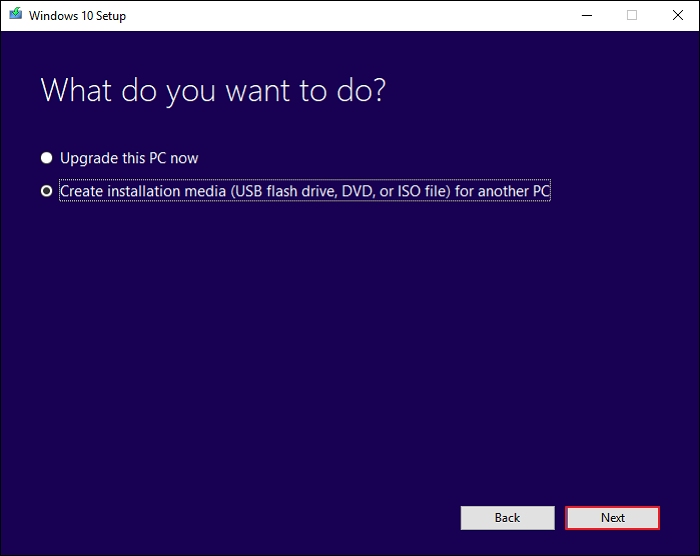 Step 3. Select language, architecture, and edition of Windows. Then click Next.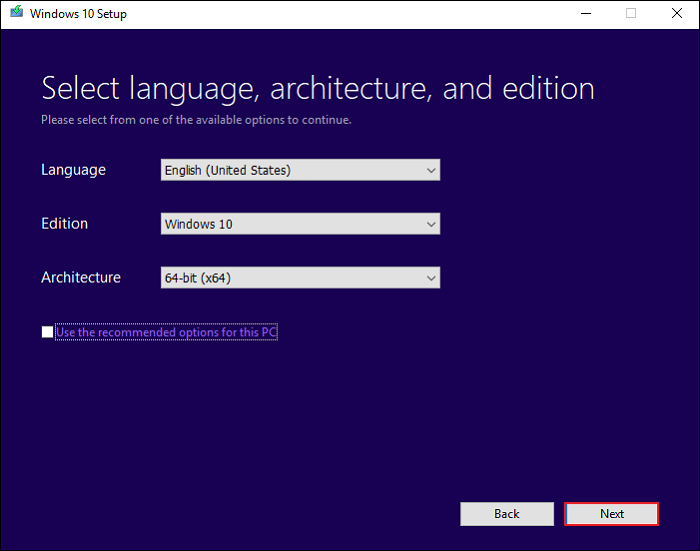 Step 4. Select the ISO file and then click Next, and the tool will create an ISO file for you.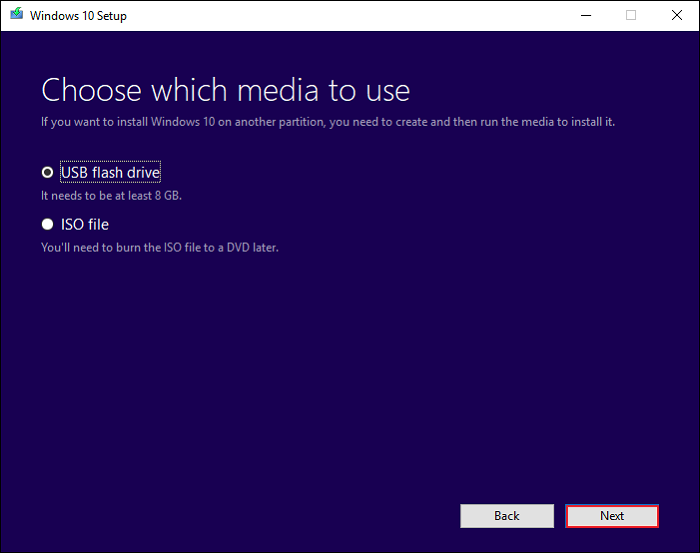 Way 3. Create an ISO Image of a Hard Drive with DISM
If you want to create an ISO image for an optical disc, you can also try Deployment Image Servicing and Management (DISM). Before starting, you should determine which partition needs to be captured. Then, you should assign a drive letter to this partition if it does not have one. At the Windows PE command prompt, you should type "diskpart" to launch the diskpart tool. Then you should type the following commands in order and hit Enter:
list disk
select disk 0 (0 is the disk number, including the partition you want to capture.)
list partition
select partition=2 (The partition you want to capture is partition 2.)
assign letter=S (Assign the drive letter for partition to S.)
exit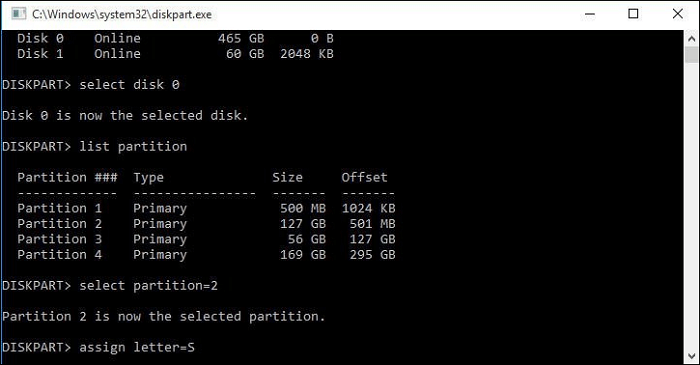 After determining the partition you desire to capture and assigning a drive letter, you can begin capturing the image with the following command.
Dism /Capture-Image /ImageFile:s:\my-system-partition.wim /CaptureDir:S:\ /Name:"My system partition"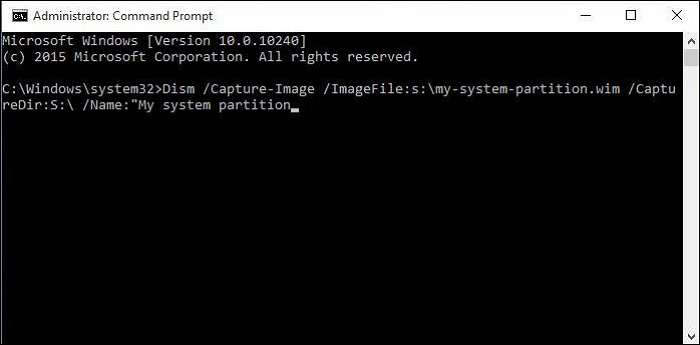 The Best Way of Creating Hard Disk ISO Image
It is vital to protect your data no matter where it is and always keep a way to boot your computer. You have learned how to create an ISO image from a hard drive using this article's methods. In short, you can utilize EaseUS Todo Backup, Windows 10 Media Creation Tool, and DISM to create a hard drive ISO image. 
EaseUS Todo Backup stands out among the three tools to make a hard drive ISO image. The Windows 10 Media Creation Tool can only support Windows 10 and 11, and the DISM is suitable for professionals or IT technicians. EaseUS Todo Backup can work on different Windows systems and is ideal for home, free, and business users.
FAQs
1. Can I make an ISO of my operating system?
You can create an ISO image from your operating system via DISM and create a system image and bootable drive using EaseUS Todo Backup. With it, you can make a scheduled backup to keep your system image up to date and choose an incremental or differential backup mode to save the changed files each time.
2. Is it better to clone or image a hard drive?
Regarding backup, cloning is suitable for fast recovery, while imaging can give you more backup options. Taking an incremental backup snapshot can allow you to save multiple images without taking up more space.
3. What's the difference between ISO and disk image?
An ISO image is another type of optical disc image file, which commonly uses the .iso file extension, but sometimes uses the .img file extension. ISO and disk image are similar to a raw optical disc image, but they only contain one track with computer data obtained from an optical disc.
4. How do I make a bootable ISO file from a folder?
Select the menu "Action > New Folder" to create a new folder. Select the menu "Action > Change Label" to change the default label. Select the menu "File > Properties" to set the iso file properties. Select the menu "Action > Boot > Add Boot Information" to load a bootable image file.

Jean has been writing tech articles since she was graduated from university. She has been part of the EaseUS team for over 5 years. Her special focuses are data recovery, disk partitioning, data space optimization, data backup and Mac OS. By the way, she's an aviation fan!
"I hope my articles can help solve your technical problems. If you are interested in other articles, you can check the articles at the bottom of this page, and you can also check my Facebook to get additional help."
Taking everything into consideration, we can say that EaseUS Todo Backup Home can offer you a little extra sense of security with a set of advanced tools. The interface provides quick adaptation, every process guiding you all the way through so you don't get stuck or further damage your system rather than keeping it safe.

 Read More

EaseUS Todo Backup Free lets you create backups of your important files or your entire computer through its streamlined interface. Just choose the backup type you'd like to get started, and let the program do the reset.

 Read More

EaseUS includes all the features I expect from backup software like versioning, incremental backups, and scheduling. For more advanced users, EaseUS allows you to install a pre-boot environment onto your hard drive so you can use it to restore files without burning a CD or putting it on an external USB drive.

 Read More

EaseUS Todo Backup
Smart backup tool for your files and entire computer in Windows 10/8/7.
Install Windows on Multiple Computers at Once? No Problem!
Learn how to install Windows 11/10/7 and special programs/software on a batch of computers. Use 10 minutes to do the 10 hours work without making a single mistake!
Get Free Solution!