Why you need a Windows 10 disk imaging software
In general, a disk imaging is just a piece of storage equipment that includes the complete contents and structure on behalf of a data storage media, such as hard drive. Usually, it can be created by some disk imaging software through the way of backing up the source media sector by sector.
With the increasing development of computer technology, the computer users face a large number of disk troubles, for example, the system crash, which may cause a serious data loss or may do great harm to the computer. The disaster happens to Windows 10 users frequently. In order to avoid the damage of data and the reinstallation of the operating system and some other application, the disk imaging software for Windows 10 which can aid the users to clone system disk Windows 10 and do Windows 10 backup and restore job with little effort is needed.
What is the best free Windows 10 disk imaging software
Here we recommend you EaseUS Todo Backup Free, an award-winning and free disk imaging software for Windows 10/8/7Vista/XP for its powerful, safe and easy-to-use feature. With its detailed instruction wizards, it allows you to easily backup your system state, files, folders, partition and disk in minutes without the help of an IT specialist. Through this way, it can help you save a lot of time to reinstall Windows OS & applications recover lost data from an unexpected disaster.
Step 1. Launch EaseUS Todo Backup and then choose backup mode "Disk/Partition Backup".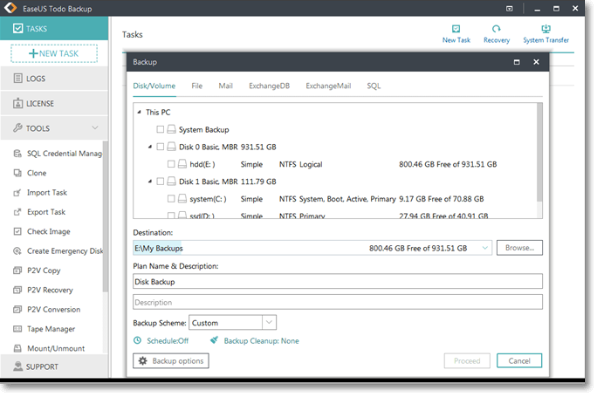 Step 2. Select the backup destination, or it will choose the most suitable location by default.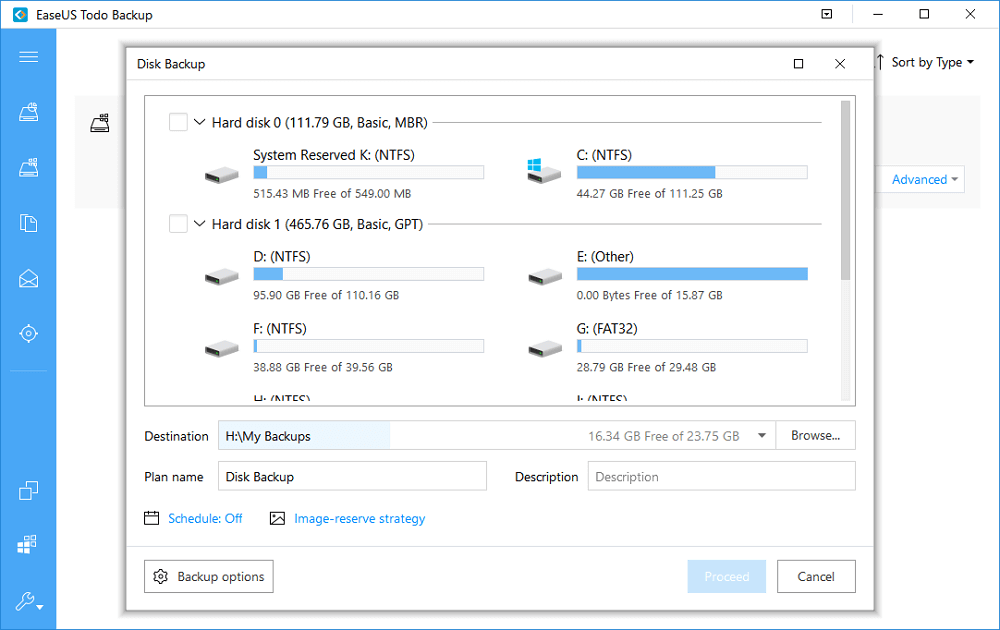 step3. Click "Proceed" to complete the whole process.
EaseUS Todo Backup provides one-click system backup and recovery so that you can quickly get the system up and running in the event of a system crash or hardware failure. Besides, it allows you to back up and restores Windows 10 disk, partition, files, or folders after viruses attack, unstable software download, hard drive failure, etc.
Besides, to provide continuous protection for the system, you can back up the Windows 10 system with incremental backup later after the first backup. Differential backup and incremental backup only backs up the changed files.
Meanwhile, EaseUS Todo Backup is useful if you want to upgrade the older smaller hard disk without reinstalling the operating system and applications once again in Windows 10.