Valheim is a game inspired by Nordic mythology and Viking culture, and combines exploration and RPG elements in a huge open world. Players will open their own adventures in Valheim's world, make weapons, find food, challenge Bosses, explore the world's borders, and complete their own Nordic epic.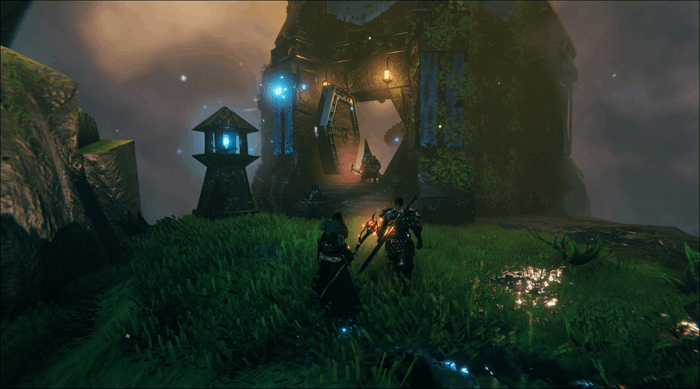 In Valheim, you will encounter many dangers. Frost dragon Modern and the meadow god Eiktyr have the ability to make your character desperate. But nothing is more terrible than finding your world and character data gone after you re-login to the game. In order to prevent this, we will bring you ways to backup the Valheim saves. Please read the detailed guide below.
Here are more posts for you to get more game information:
Why is Backup Valheim Saves so Important
Not only Valheim, but also many games will encounter the problem of losing progress. The following points are important reasons why you need to back up your game saves in advance.
Computer Failure: When viruses invade the computer, device hardware fails, or the system has errors, your game saves may be damaged and fail to load.
Game Bugs: Bugs appear after the game is updated, causing data to crash.
If you are playing Valheim this weekend, please backup your world and characters. The evil world-destroyer bug is still roaming free =( #valheim

— Richard Svensson (@dvoidis) February 12, 2021
Add Mods: Adding mods to Valheim can highly increase the game's playability. However, the mods are likely to cause game code confusion. If you do not back up the game data in advance, your saves may not load normally.
Where is Valheim Saves Location
To back up Valheim's world and characters, you must first find Valheim saves location. The following are the methods.
Valheim Local Saves Location
Valheim currently only supports Windows and Linux operating systems. 
In Windows, the file location of Valheim is - C:\Users\Username\AppData\LocalLow\IronGate\Valheim\
Here are simple steps for you to navigate to the right saves location of Valheim.
Step 1. Open the Windows File Explorer 
Step 2. Put the address we offered above into the search box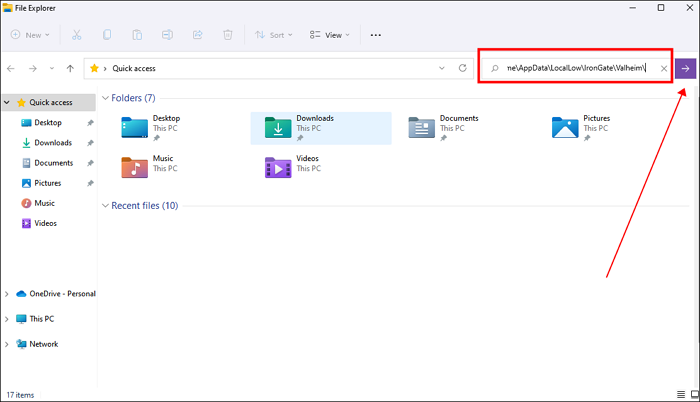 Step 3. Reach the Valheim folder, you will find Characters, Screenshots, and Worlds folders, they're what you want
For Linux, the Valheim saves location is different from Windows - $HOME/. config/unity3d/IronGate/Valheim
You can copy this address and navigate to the Valheim folder.
How to Find the Hiding AppData Folder
If you can not find the AppData folder while navigating to the Valheim folder, it is because the AppData folder is hidden.
Follow the simple steps here to find the hiding AppData folder now.
Step 1. Open the Windows File Explorer 
Step 2. Hit View> Show> Hidden items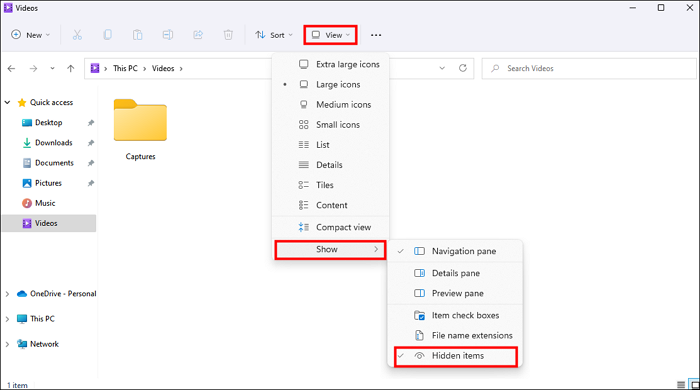 Step 3. Now you can navigate to the AppData folder
Valheim Cloud Saves Location
After Valheim was updated on June 20, 2022, the newly released patch fixes the problem of Steam Cloud storage. To prevent the error of Steam Cloud saving from causing the game to lose progress, the current Cloud saves will be saved in the Steam userdata folder. 
This is specific Valheim Steam Cloud saves location - C:\Program Files (x86)\Steam\Userdata
 Tip

When Cloud saving is enabled in Steam and local saving is also used, files will be moved to Steam Cloud but a backup will be kept in local location. However, the dedicated server will still only be saved in the local file location, because this allows you to start the game without Steam.
Best Way to Backup Valheim Saves
It is very simple to back up Valheim saves. 
According to the above, navigate to the local file location of Valheim. After opening the Valheim folder, you will see several folders, including characters, worlds and screenshots. Many players will choose to copy them directly and paste them to other locations on the computer as a backup, which of course has no problem. 

However, we recommend that you use the professional backup software EaseUS Todo Backup Home to provide higher-quality security for your game data.
EaseUS Todo Backup Home is an excellent helper in backing up PC game saves. Valheim saves data changes every time the game ends. EaseUS Todo Backup Home can support you to set the backup cycle you want and automatically back up Valheim saves on a regular basis. 
You can also select the incremental backup and differential backup modes as required, so that when game data changes every time, EaseUS Todo Backup Home can directly help you do the backup, avoiding the need to copy and paste all the time manually. At the same time, this offline backup software also provides 250 GB of Cloud space, where you can store game data and restore your game progress on any device.
Now let's follow the tutorial below to backup Valheim saves now!
Step 1. Click "Select backup contents" to initiate a backup.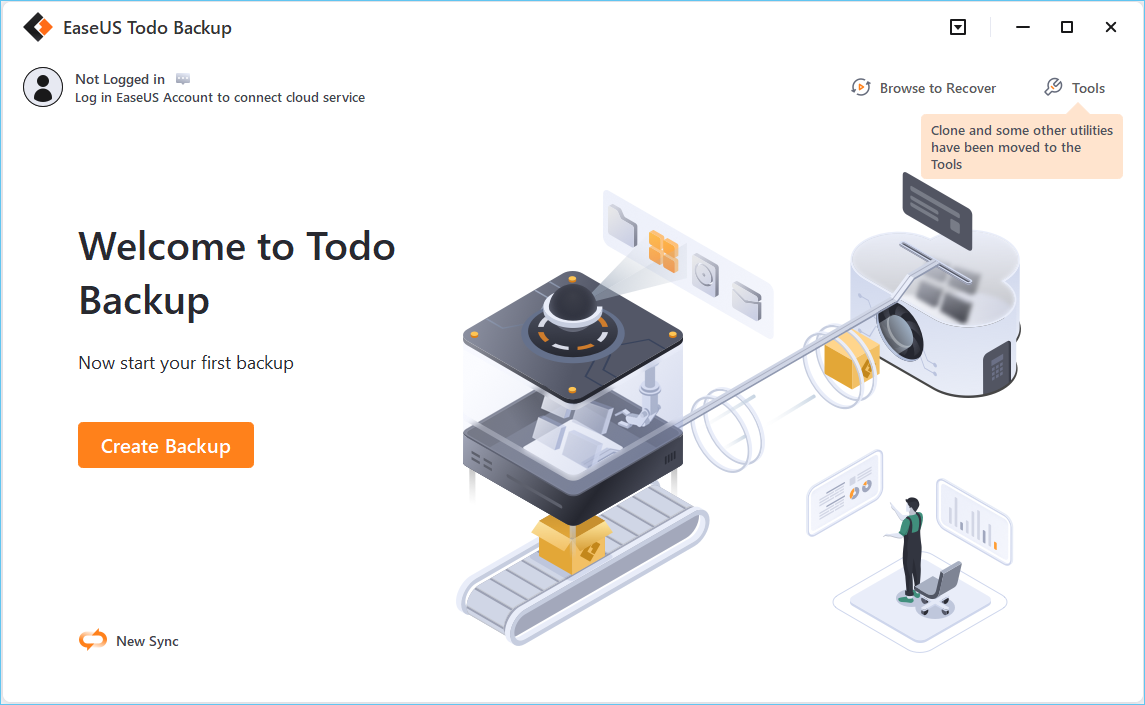 Step 2. There are four data backup categories, File, Disk, OS, and Mail, click File.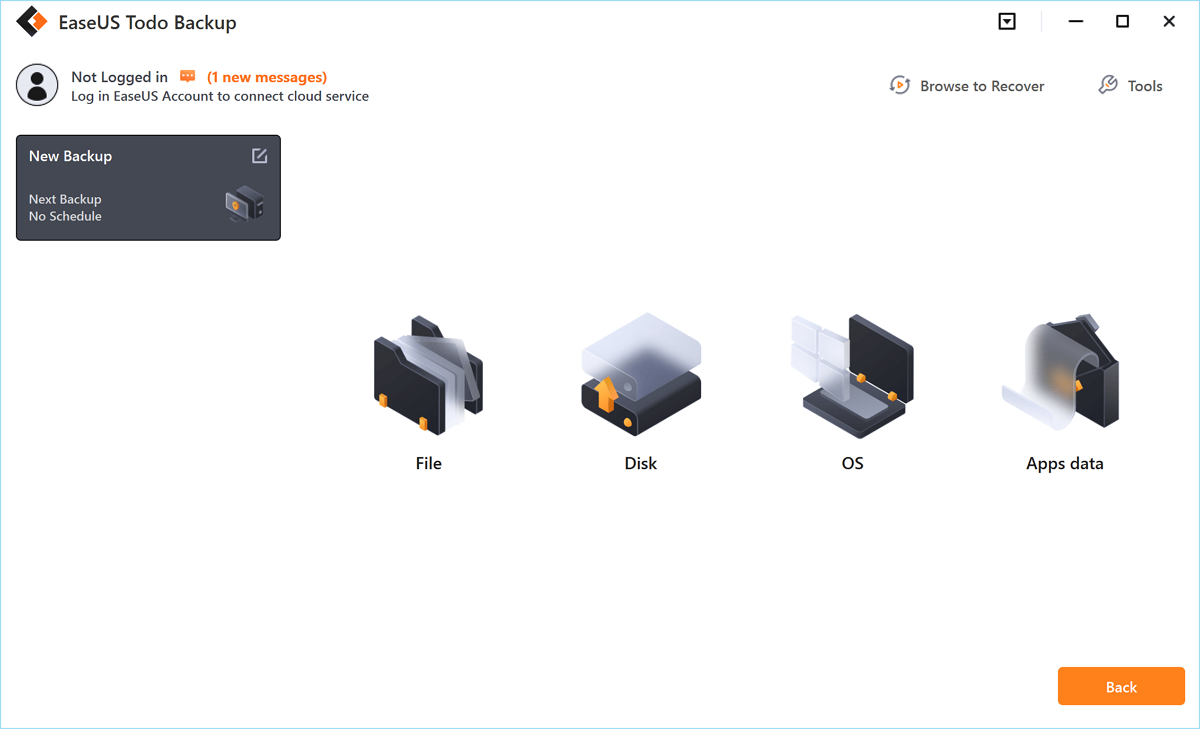 Step 3. Local and network files will be displayed on the left side. You may extend the directory to choose which files to back up.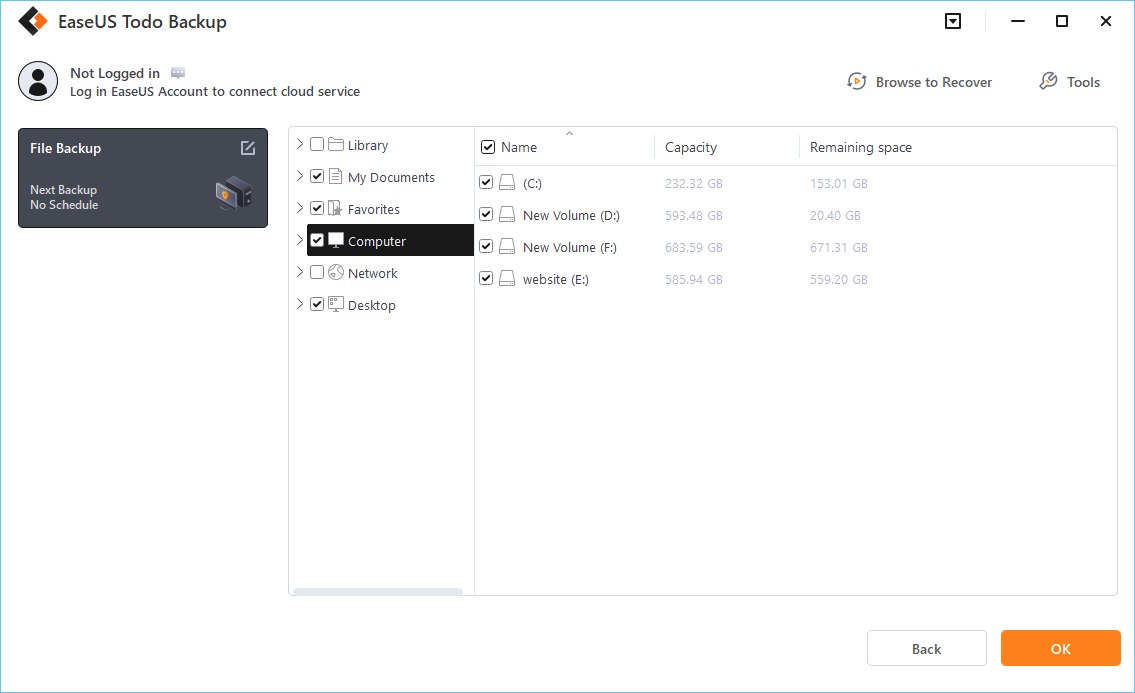 Step 4. Select the location where you want to store the backup by following the on-screen instructions.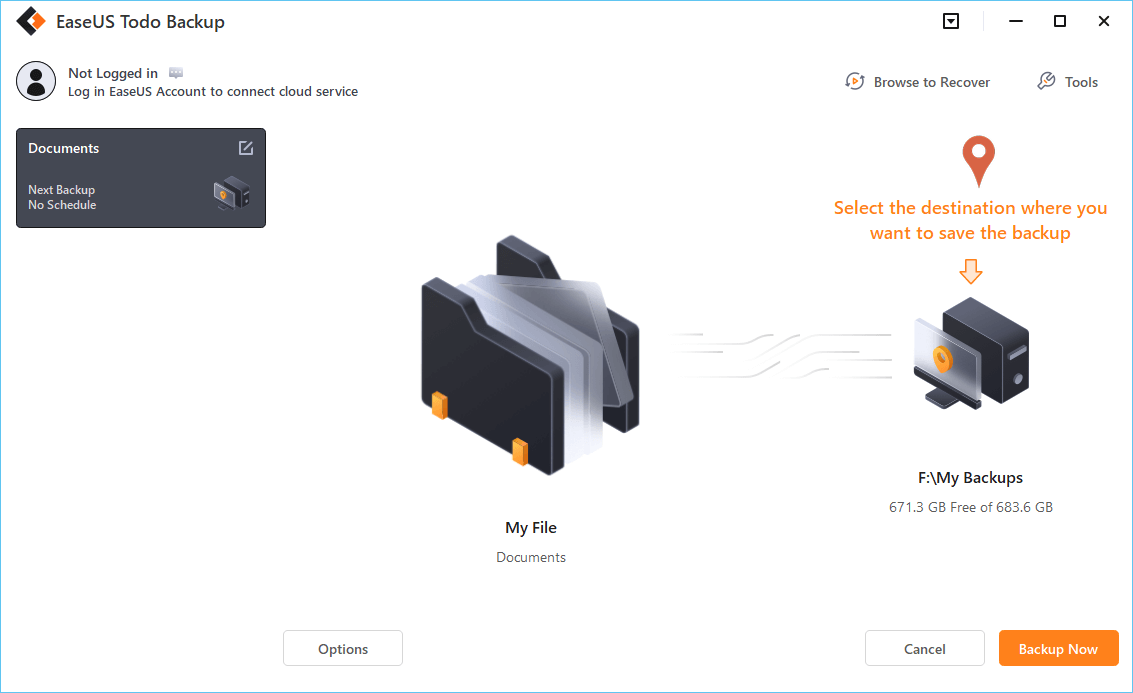 Click "Options" to encrypt the backup with a password in "Backup Options," and to setup a backup schedule and choose to initiate a backup at a certain event in "Backup Scheme." There are a variety of other customization options available for the backup process.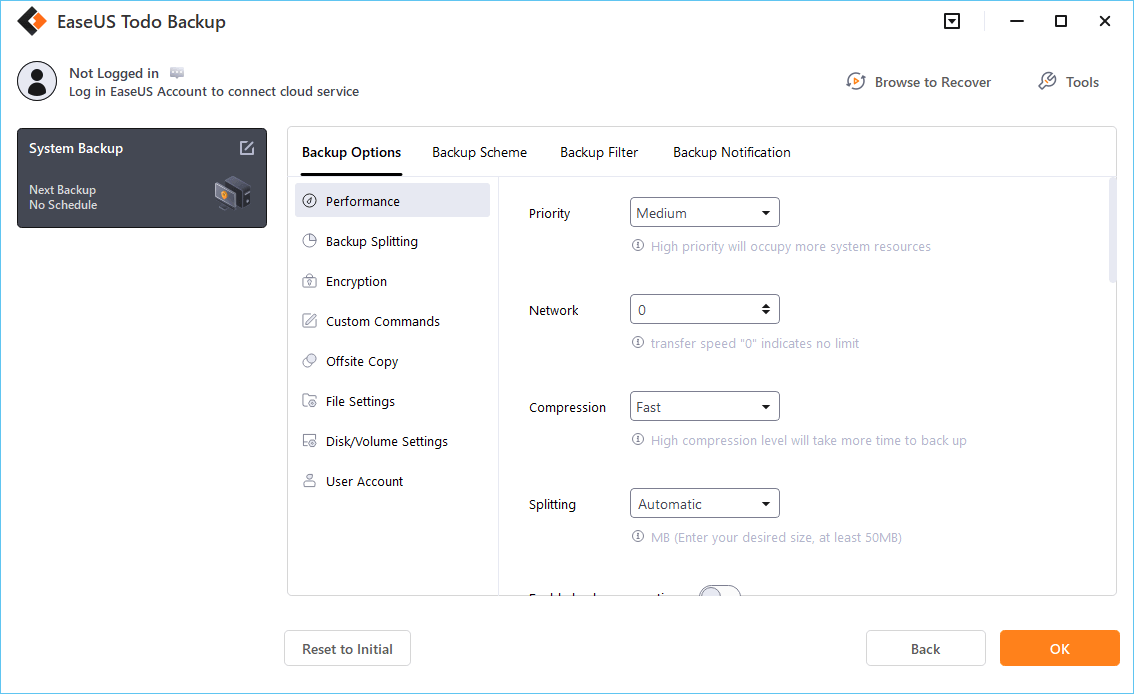 Step 5. You may save the backup to a local disk, EaseUS' online service, or a NAS.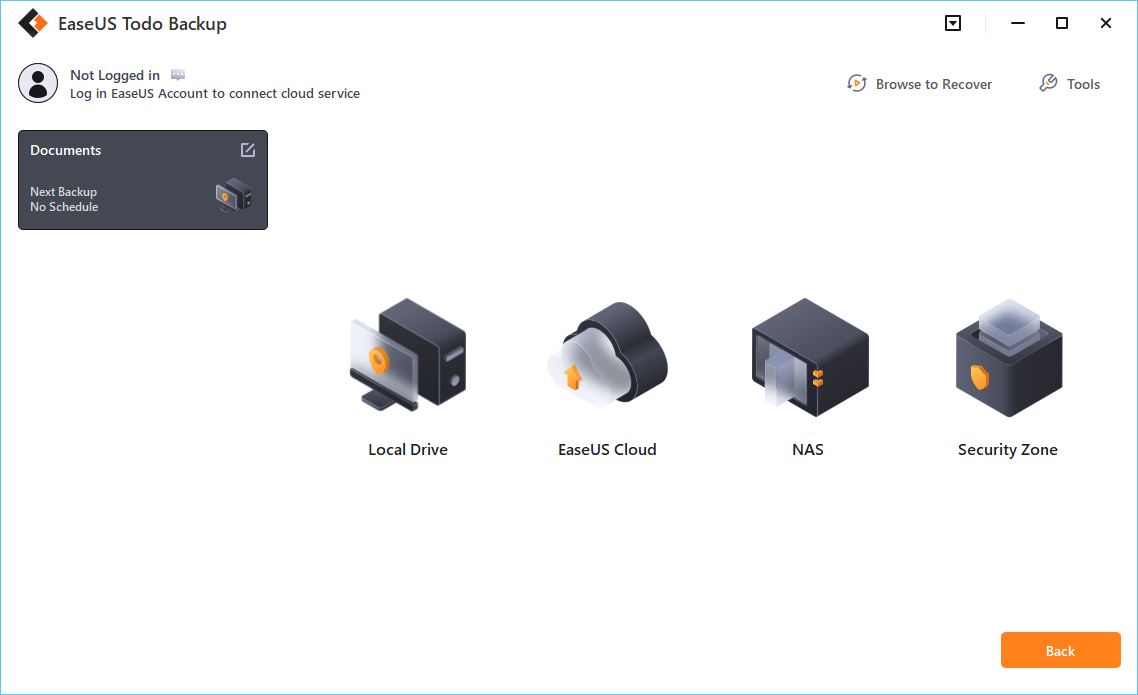 Step 6. EaseUS Todo Backup enables customers to back up data to a third-party cloud drive and its own cloud drive.
If you want to back up data to a third-party cloud drive, choose Local Drive, scroll down to add Cloud Device, add your account, and then log in.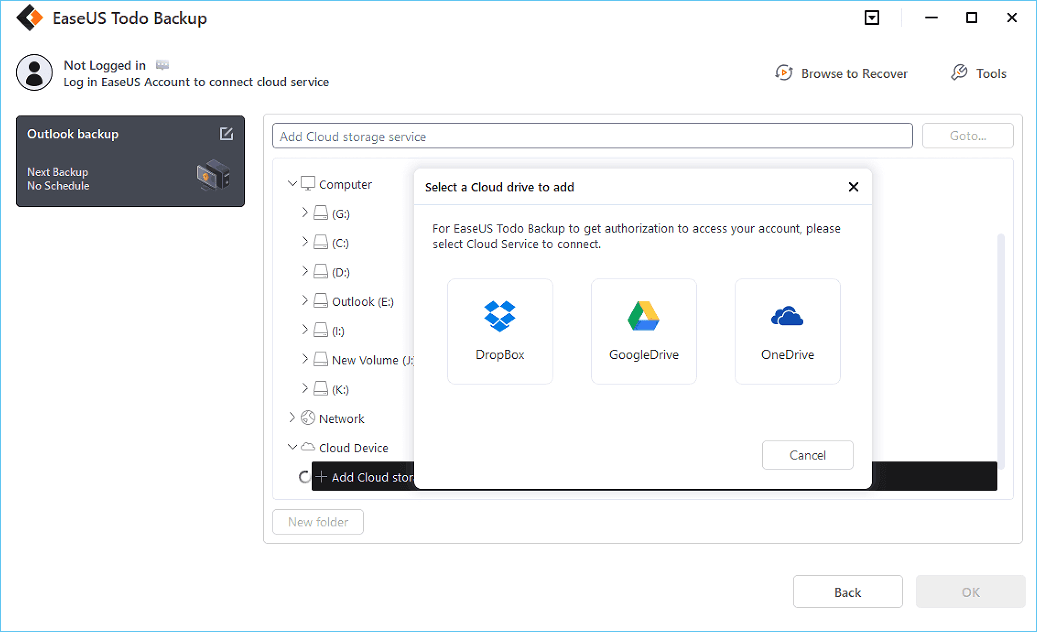 You can also save backups to EaseUS's cloud storage service. Sign up for an EaseUS Account and log in after clicking EaseUS Cloud.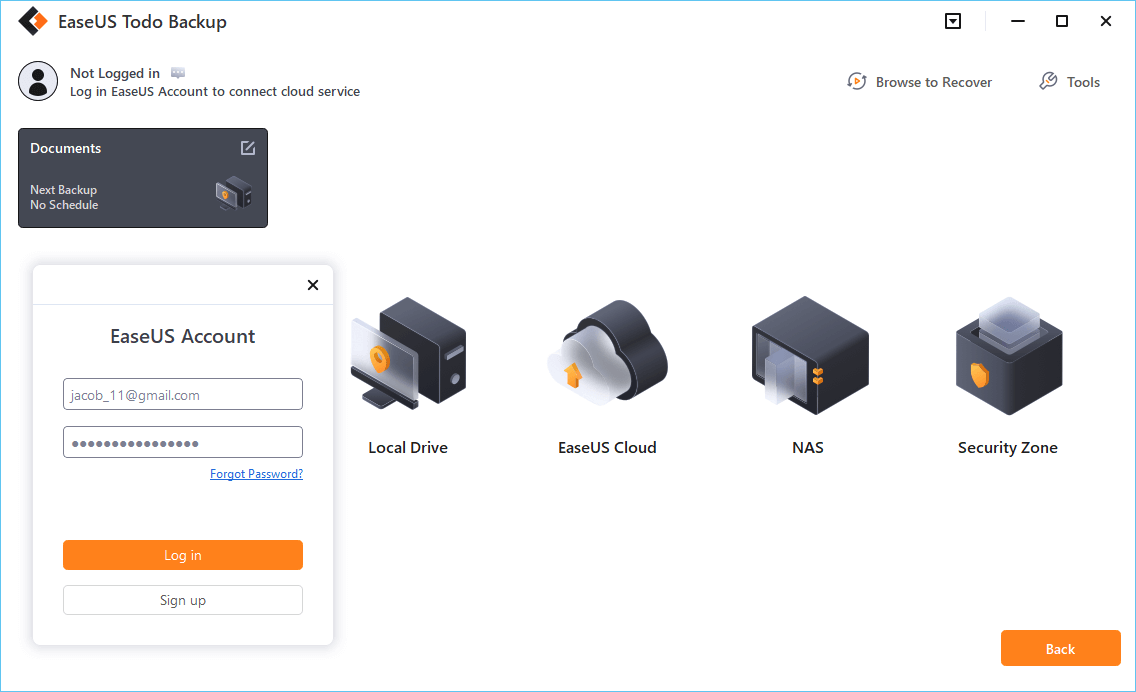 Step 7. To begin backup, click "Backup Now" Once the backup process has been finished, it will be shown as a card on the panel's left side. To further manage a backup job, right-click it.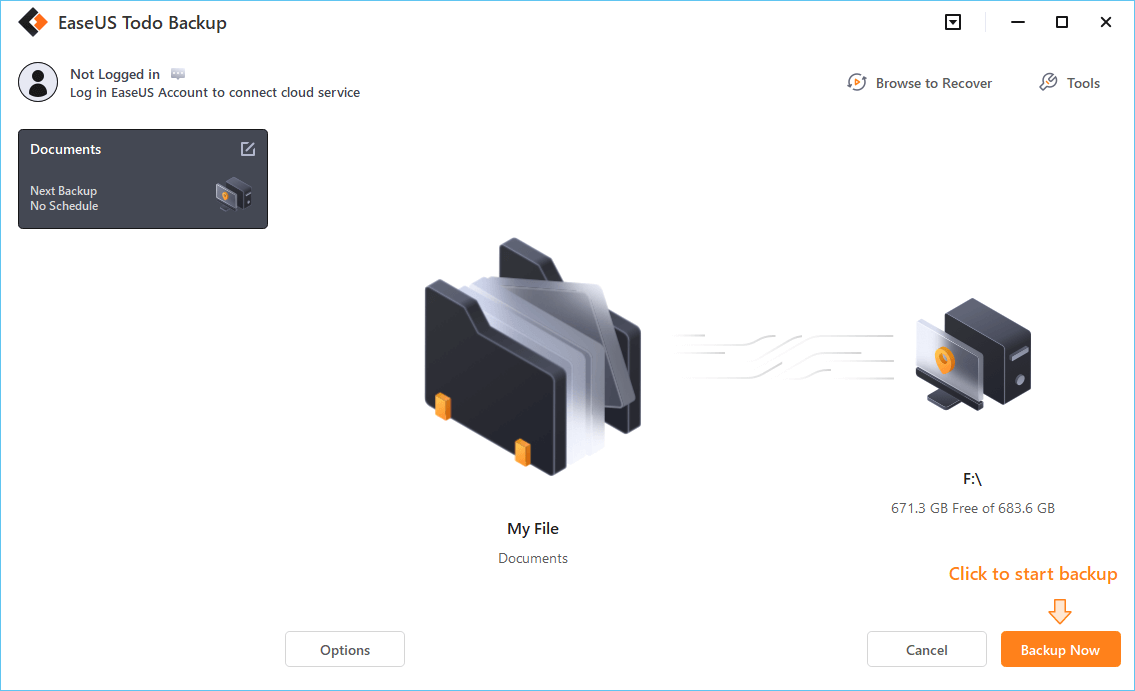 Conclusion
Valheim presents a mysterious and exciting adventure world for all players. However, to write your adventure story better, you should know how to backup Valheim saves. In addition to directly navigating to Valheim saves location and backing up files through Ctrl+C/V, we recommend using the more professional backup software EaseUS Todo Backup Home.
FAQs
1. Where are Valheim saves saved?
For Windows users, you can find the Valheim saves in 
C: Users>Username>AppData>LocalLow>IronGate>Valheim
For Linux users, you can find the Valheim saves in
$HOME>. config>unity3d>IronGate>Valheim
2. Are Valheim saves on cloud?
Yes, if you enable the Steam Cloud save function, the Valheim saves are on the Steam Cloud. You can follow the address here to navigate to Valheim cloud saves location: Program Files (x86)> Steam> Userdata.

"Hi readers, I hope you can enjoy all my articles and know the best ways to protect your data security!"
Taking everything into consideration, we can say that EaseUS Todo Backup Home can offer you a little extra sense of security with a set of advanced tools. The interface provides quick adaptation, every process guiding you all the way through so you don't get stuck or further damage your system rather than keeping it safe.

 Read More

EaseUS Todo Backup Free lets you create backups of your important files or your entire computer through its streamlined interface. Just choose the backup type you'd like to get started, and let the program do the reset.

 Read More

EaseUS includes all the features I expect from backup software like versioning, incremental backups, and scheduling. For more advanced users, EaseUS allows you to install a pre-boot environment onto your hard drive so you can use it to restore files without burning a CD or putting it on an external USB drive.

 Read More

EaseUS Todo Backup
Smart backup tool for your files and entire computer in Windows 10/8/7.
Install Windows on Multiple Computers at Once? No Problem!
Learn how to install Windows 11/10/7 and special programs/software on a batch of computers. Use 10 minutes to do the 10 hours work without making a single mistake!
Get Free Solution!