What's the Best OneDrive Backup Solution
Many users mistakenly think that OneDrive is a backup solution. But, it is not the case. OneDrive is just a file hosting service that allows users to upload and sync files to a cloud storage and then access them from a Web browser or their local device. It is mostly used by users to access and manage files from multiple devices or share files with families and friends.
As a matter of fact, all the data requires saving in a local OneDrive folder before syncing to OneDrive. And any change of the files on the local hard drive will be synced to OneDrive. That means if you deleted a file in local OneDrive folder, it will be removed from OneDrive at the same time. In view of this, we don't think OneDrive is a reliable backup solution for data backup. So we recommend you to try a third-party backup and recovery software to backup files to OneDrive.
How to Backup to OneDrive with EaseUS OneDrive Backup Software
EaseUS file backup software is a professional and affordable backup software for laptops and desktops. It allows you to back up any crucial data to an image file and then save the backup file on the local hard drive or to popular Cloud Servers such as Onedrive, Google Drive, and Dropbox. Files backup to OneDrive with EaseUS backup to OneDrive software will not be changed, modified or deleted when you editing the local files. In this way, OneDrive is used as a backup destination but not a sync tool. The backup to OneDrive process is so easy that everyone can do it with no obstacles. Now you can try the simple steps to backup files to Onedrive with this program.
To backup data files to OneDrive, follow these steps:
Step 1. Launch EaseUS file backup software and then choose "File Backup" option to backup important files.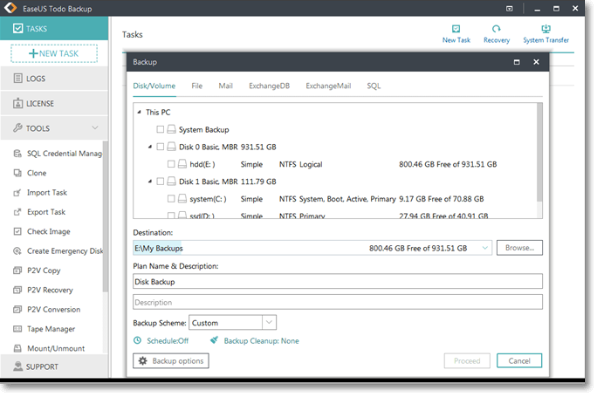 Step 2. Select the files or folders you want to back up. Then click "Destination" to select the Cloud Storage > Add Cloud storage service and then choose OneDrive so that you can save your files to OneDrive.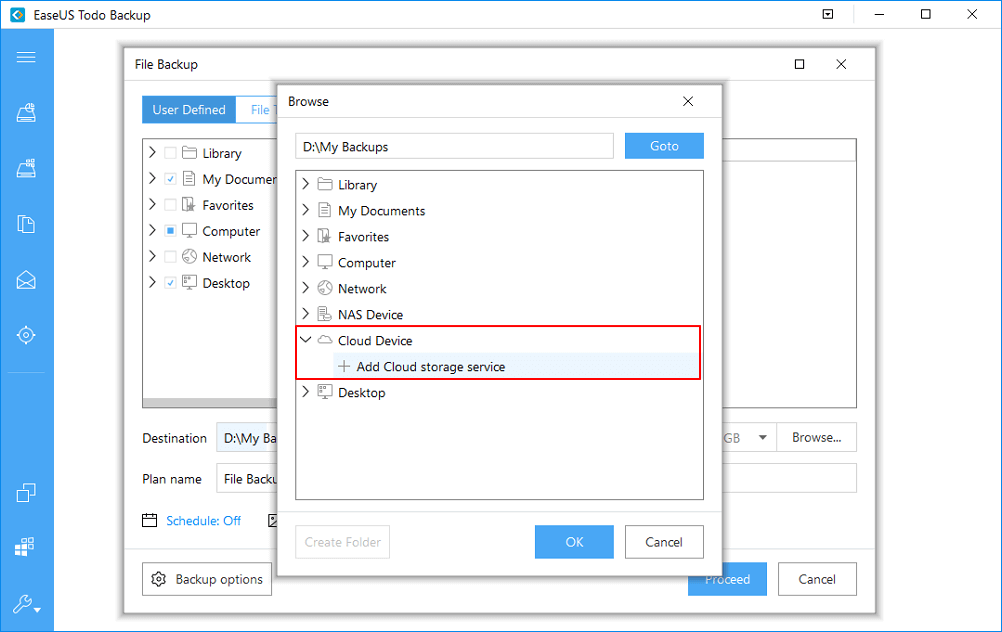 Step 3. Sign in your account to link your Cloud device with EaseUS Windows backup software. And then click Allow to make sure that the program can access your files and folder on the Cloud device. Finally, click Proceed to backup files to Google Drive.