Being a popular cloud storage app for Android, Google Photos owns a large number of users of countless Android brands. You can download this app on the Google Play for free, with the grant of backing up unlimited photos and videos for free, up to 16MP and 1080p HD.
This page will focus on the technique of how to upload the pictures and videos from an external SD card to Google photos on your Android phone/table without requiring a laptop or PC. Besides, you should understand that Google Photos is not an ideal backup location if you wish to keep the copy without affecting the picture effects. Instead, you should consider using EaseUS Todo Backup free backup software to back up SD card to Google Drive on your computer.
How to Back Up SD Card to Google Photos on Android
Step 1. Open the Google Photos app on your Android device.
Step 2. At the top left, touch the menu icon with three horizontal lines.
Step 3. Select Settings > Back up & sync.
Step 4. Tap "Choose folders to back up..." and select the SD card folders you want to back up.
How to Back Up SD Card to Google Drive on Windows
Google Drive comes to the best alternative backup location when it comes to backup your SD card to the cloud with the following demands.
You're a professional photographer who takes photos so frequently but doesn't want your masterpieces to be compressed while uploading to the Google Photos.
The SD card is for your digital camera and you don't use an Android phone/tablet.
You got tons of RAW images on the SD card which Google Photos doesn't support for Raw images transfer.
And, you should rely on the Google Drive backup software, which allows you to backup SD card to the Google Drive on your computer.
Step 1. Connect your SD card to the computer and launch EaseUS Todo Backup.
To back up the whole SD card data to Google Drive, select Disk/Partition Backup.
To backup only photos or videos on the SD card to Google Drive, select File Backup.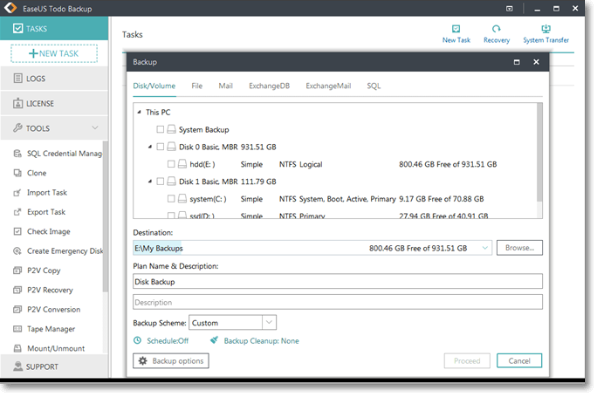 Step 2. Select the target files. Click the backup destination area to choose the backup location. On the popup, click Cloud Storage Service > Add Cloud storage service.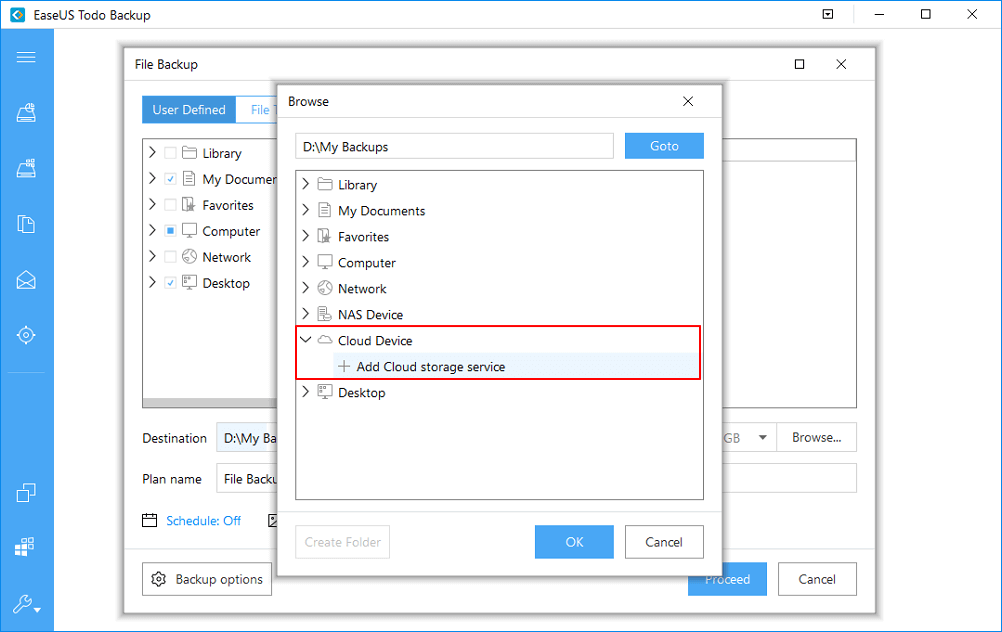 Step 3. Among DropBox, GoogleDrive and OneDrive, choose GoogleDrive since you're trying to backup SD card to Google Drive.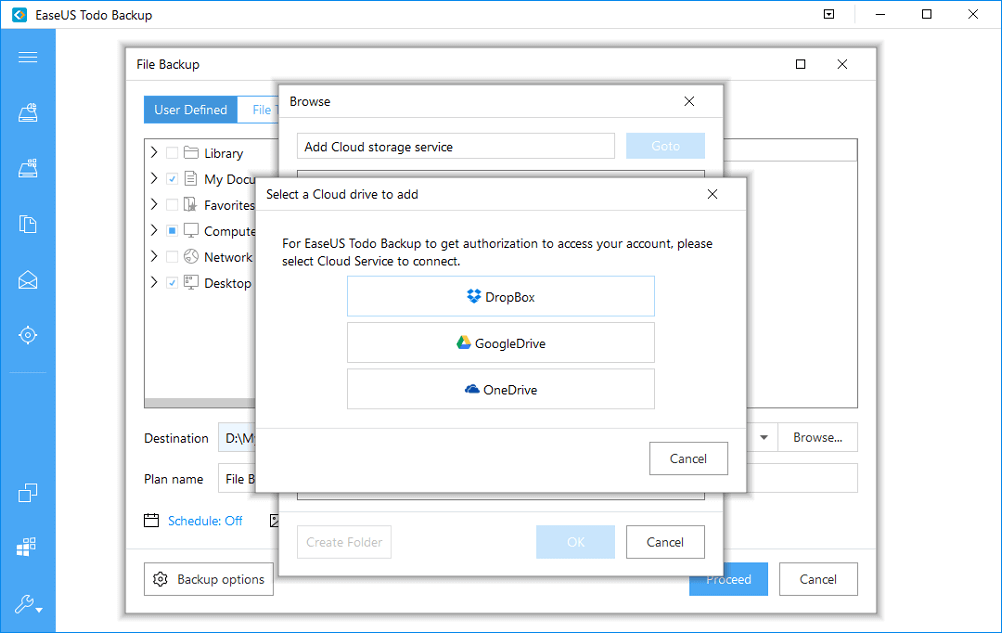 Step 4. Sign in the Google Drive cloud. Allow EaseUS Todo Backup to access your Cloud account and then click Proceed to backup all selected data into Cloud without syncing.