Your computer is always at high risk of data loss:
Intentional or accidental deletion of a file or program.
Misplacement of CDs or Memory sticks.
Inability to read the unknown file format.
Power failure or software crash or freeze: not saving data to permanent memory.
Hardware failure: such as a head crash in a hard disk.
Software bugs or poor usability, such as not confirming a file delete command.
Data corruption: such as file system corruption or database corruption.
Disaster: natural disaster, earthquake, flood, tornado, fire, etc.
Crime: theft, hacking, sabotage, etc. malicious act, such as a worm, virus, hacker or theft of physical media.
The best way to recover from data loss is to back up your computer and store the backup image file in a physically separate location. One day, you just need one click to recover the image to get back whatever you want.
How to restore image file with EaseUS Todo Backup
If you have previously done disk image with EaseUS Todo Backup, there are five cases when you want to restore the backup image as below:
Case 1: Restore the system state.
Case 2: Recover to dissimilar hardware.
Case 3: Restore disk partitions.
Restore disk partitions
1. Launch EaseUS Todo Backup.
2. Select a backup task to restore. Select the image file version you want to restore. The History Version can help you find the time point you want to restore.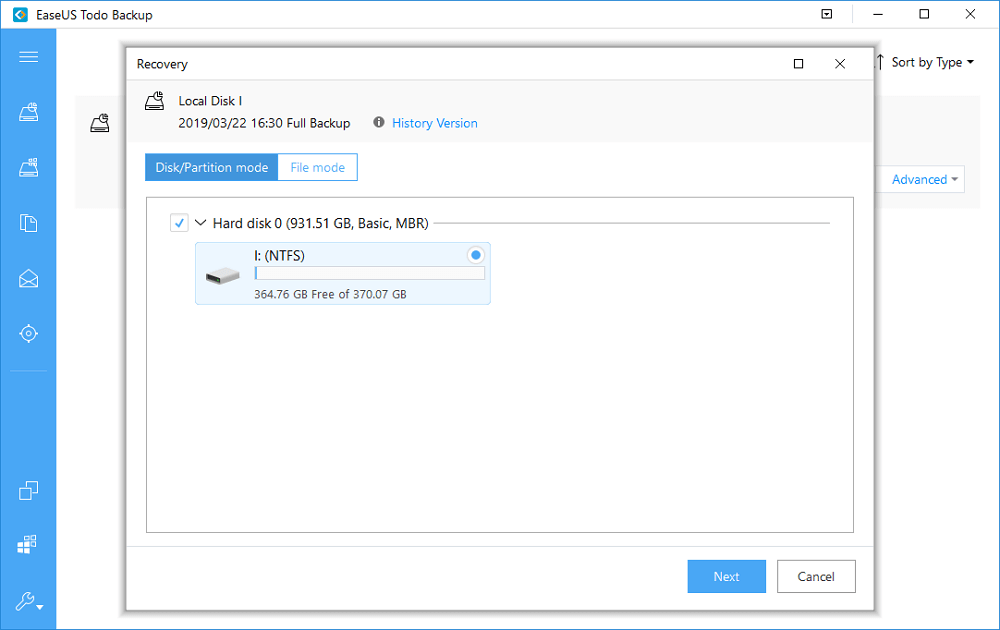 3. Follow the wizard to continue.
Restore Specific files from disk/partition images
1. Open EaseUS Todo Backup again.
2. Directly click the Recovery button to restore the backup you created before.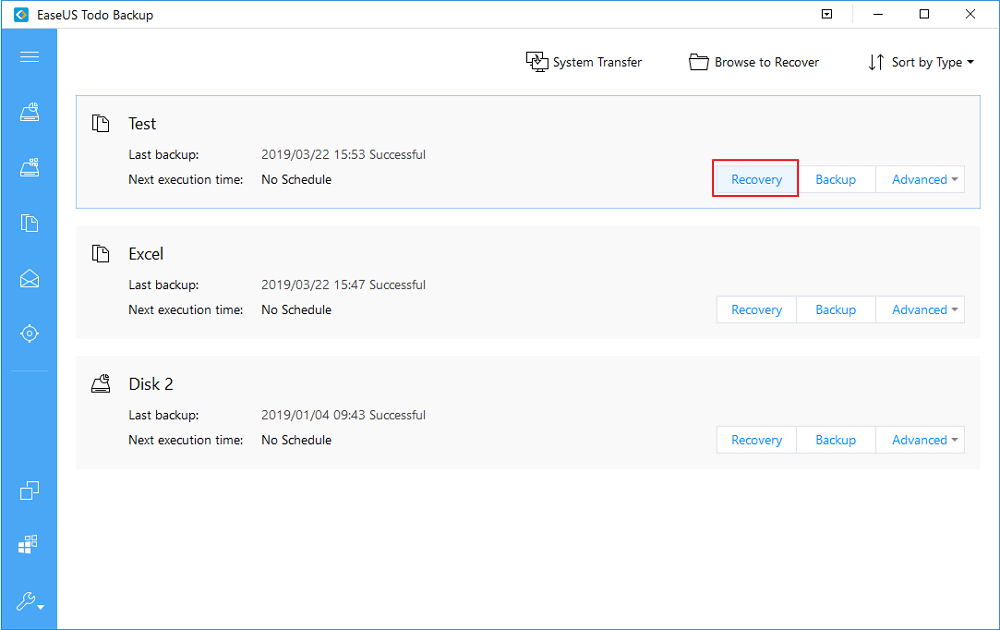 3. Choose one History version of the backup image, after confirming the contents, click the Next button and select target location to restore. Then click Proceed to start backup recovery.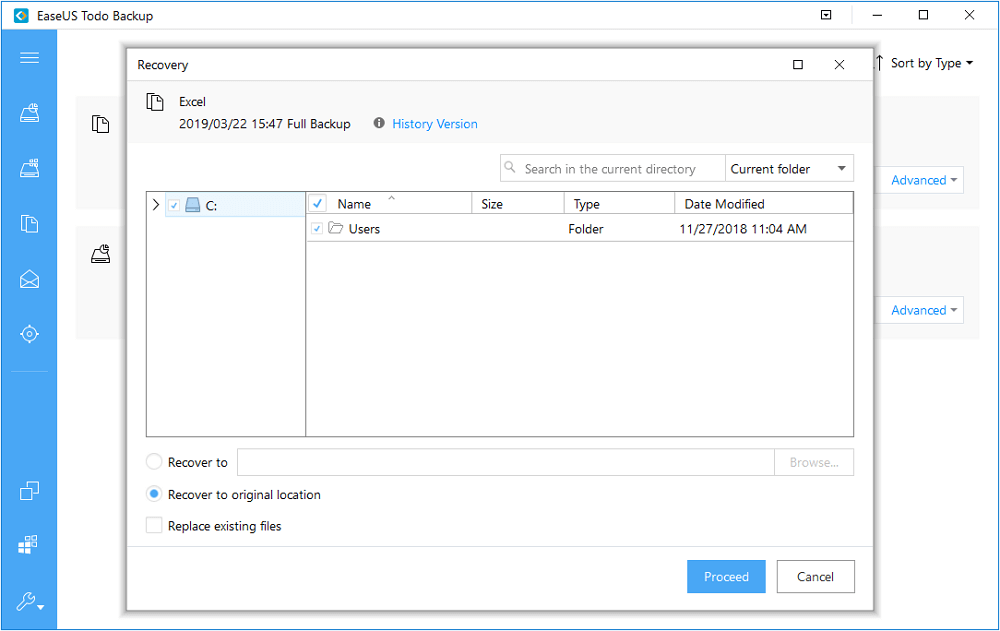 Replace existing files - After checking this option, the original files and folders will be overwritten after recovery.