What's the Best Way to Transfer Files From PC to PC on the Same Network
Bluetooth makes data sharing and file transfer easy between mobile devices as long as both the devices are connected to the network or Wifi. Imagine that you got two computers nearby on the same network on the same LAN, how to share files on the two computers easily? Or even three?
Windows has its file transfer software for the transfer from one computer to another in Windows 7 and Windows 8, however, it's not included in the later Windows 10 operating system. You need to do it find and get software called EaseUS Todo PCTrans, which is recognized as the best free PC to PC file transfer software.
How to Use EaseUS PC to PC File Sharing Software Over the Network
Your experience would be great while in cooperating with EaseUS Todo PCTrans in transferring files, folders and applications, and programs among multiple computers on the same network because it comes with a comprehensive transfer plan with or without the network.
Option 1. If you prefer the PCs file sharing and transfer wirelessly, the first transfer mode of "Via an image file" can meet your demand.
Option 2. Otherwise, if your computers are located in the same Lan on the same network, the other transfer mode called "via Network connection" will assist you in every way.
Guide: How to transfer files from one PC to the other on the same network
Step 1. Open EaseUS Todo PCTrans on both of your computers. Choose "PC to PC" to go to the next step.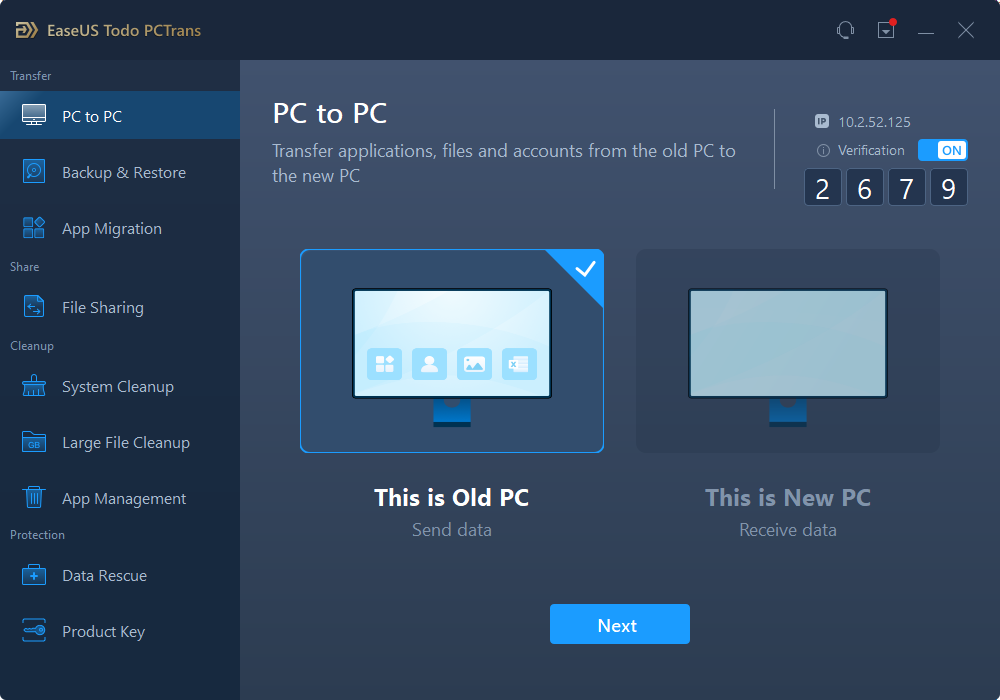 Step 2. Connect two PCs via the network by following the simple interface guides. Besides, make sure you have chosen the right transfer direction.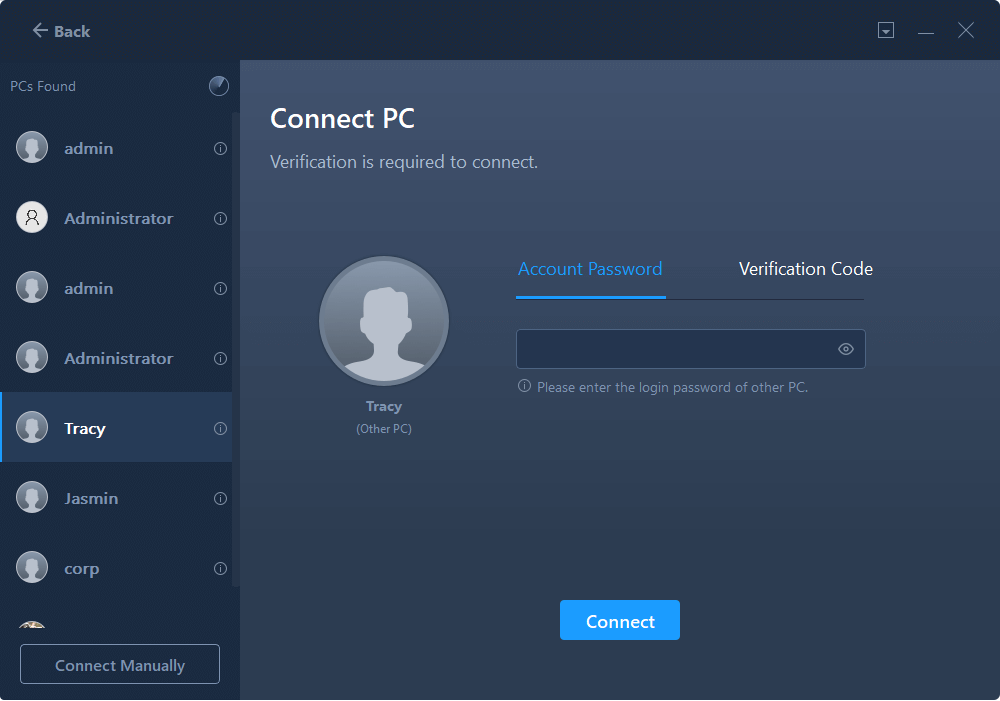 Step 3. Then, choose "Files" and click "Edit" to select files to transfer.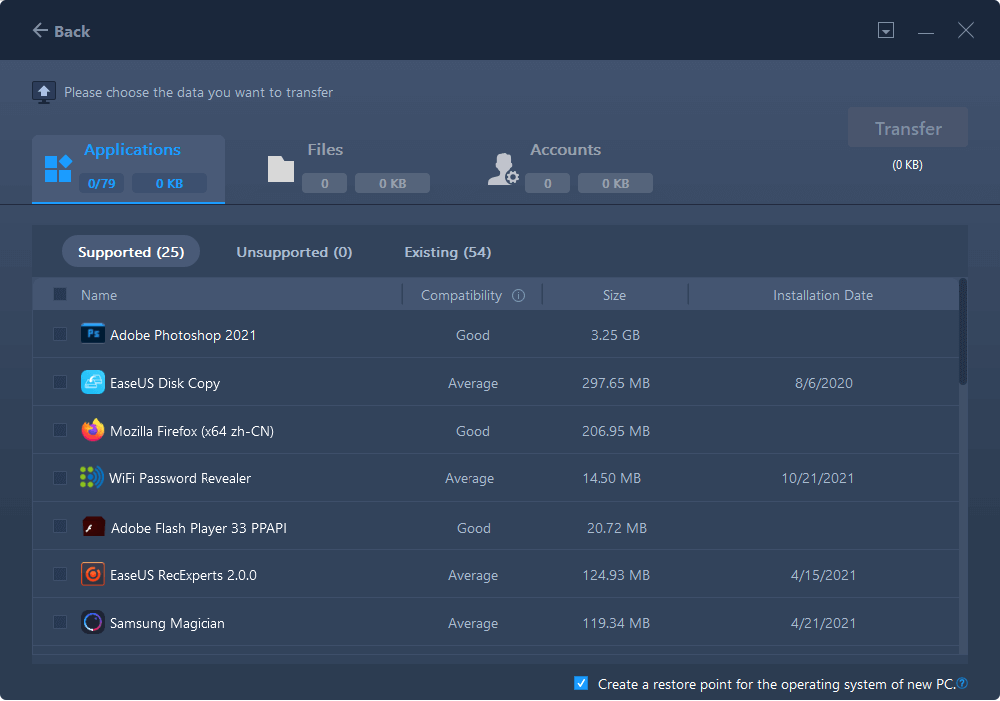 Step 4. Select the specific files as you want. What's more, you can click the Edit icon to customize the storage path for transferred data.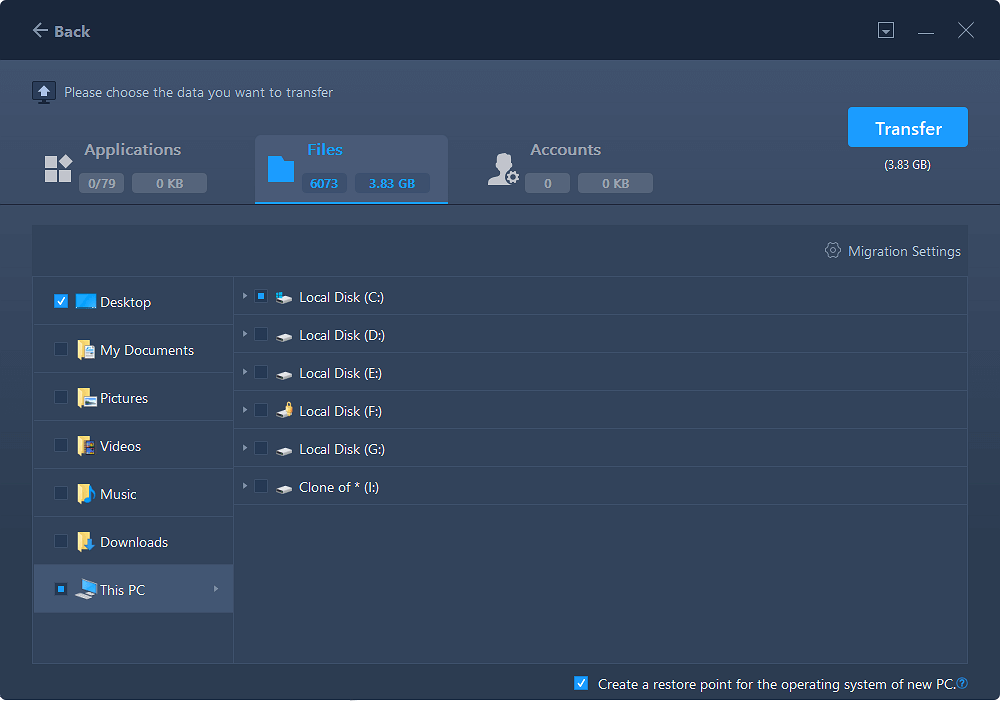 Step 5. Now, click "Finish" and "Transfer" to begin to transfer files from PC to PC. The size of the file determines the transfer time. Wait patiently.