Bluetooth makes data sharing and file transfer easy between mobile devices as long as both devices are connected to the network. Imagine that you have two computers nearby on the same network on the same LAN, how to share files on the two computers wirelessly?
Windows has provided file transfer tools for sharing files from PC to PC on the same network in Windows 7, Windows 8 and Windows 10. And another feasible approach is using cloud services, like OneDrive or Google Drive. Except for these two, the first method we highly recommend you try is applying EaseUS Todo PCTrans, an easy PC data transfer software helps you to transfer data, applications, and account settings, from one PC to another in one click.
1. How to Share Files from PC to PC Using LAN File Sharing Software
EaseUS Todo PCTrans enables you to transfer files from PC to PC on the same network via the "PC to PC" mode. You can connect your two Windows laptops or PCs by the network, and move files off one PC to another fast and without amount limited. This program is fully compatible with Windows Vista XP/7/8/10 and Windows Server 2003-2019.
Step 1. Open EaseUS Todo PCTrans on both of your computers. Choose "PC to PC" to go to the next step.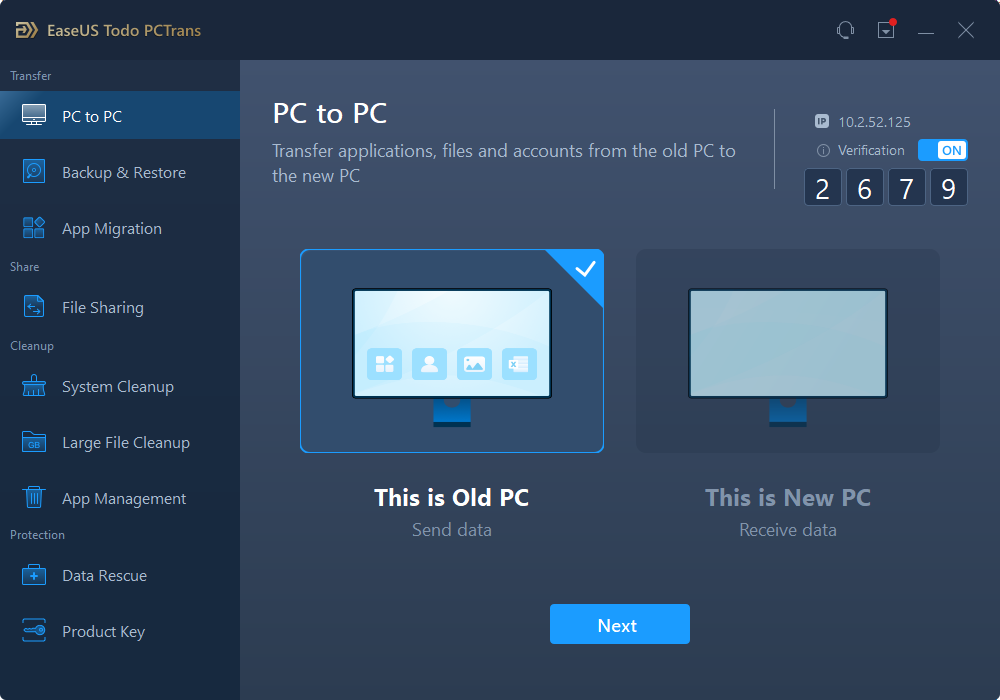 Step 2. Connect two PCs via the network by following the simple interface guides. Besides, make sure you have chosen the right transfer direction.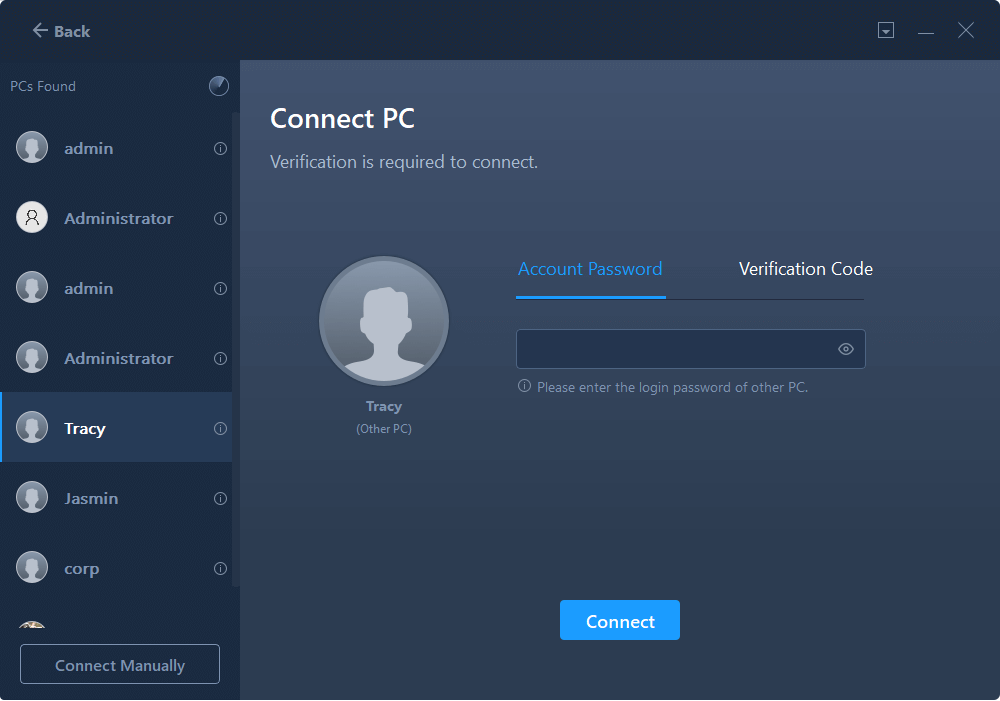 Step 3. Then, choose "Files" and click "Edit" to select files to transfer.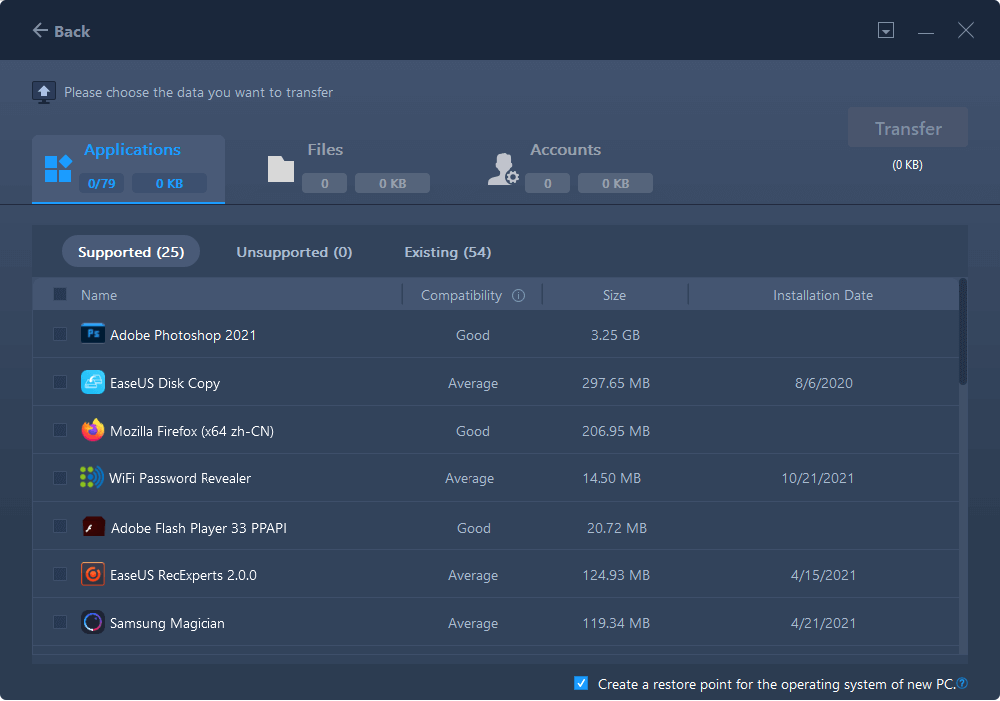 Step 4. Select the specific files as you want. What's more, you can click the Edit icon to customize the storage path for transferred data.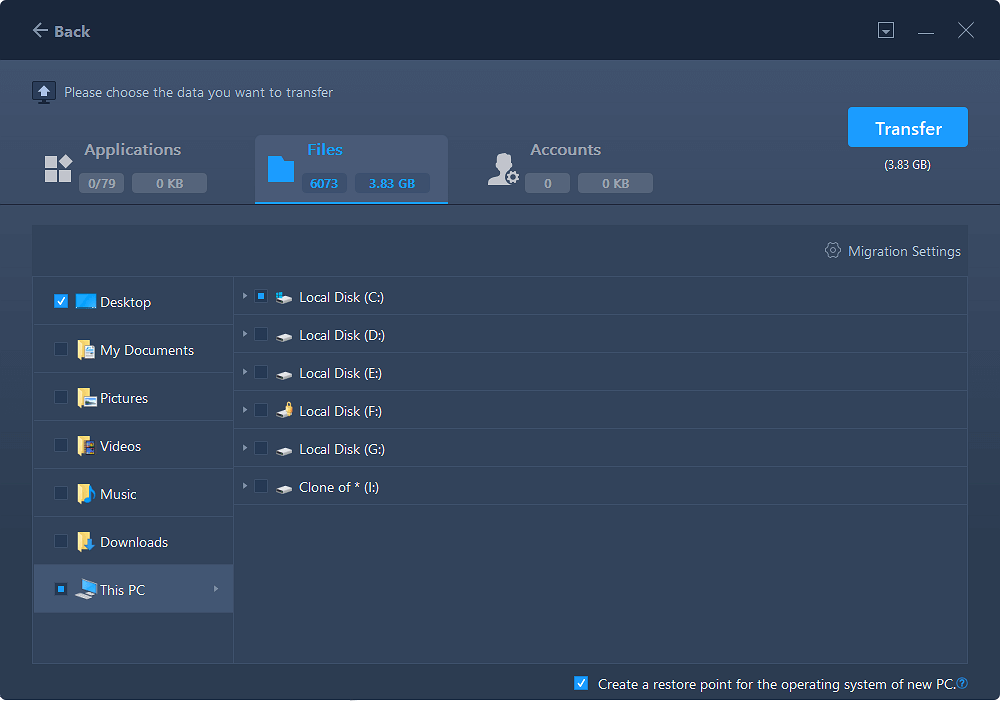 Step 5. Now, click "Finish" and "Transfer" to begin to transfer files from PC to PC. The size of the file determines the transfer time. Wait patiently.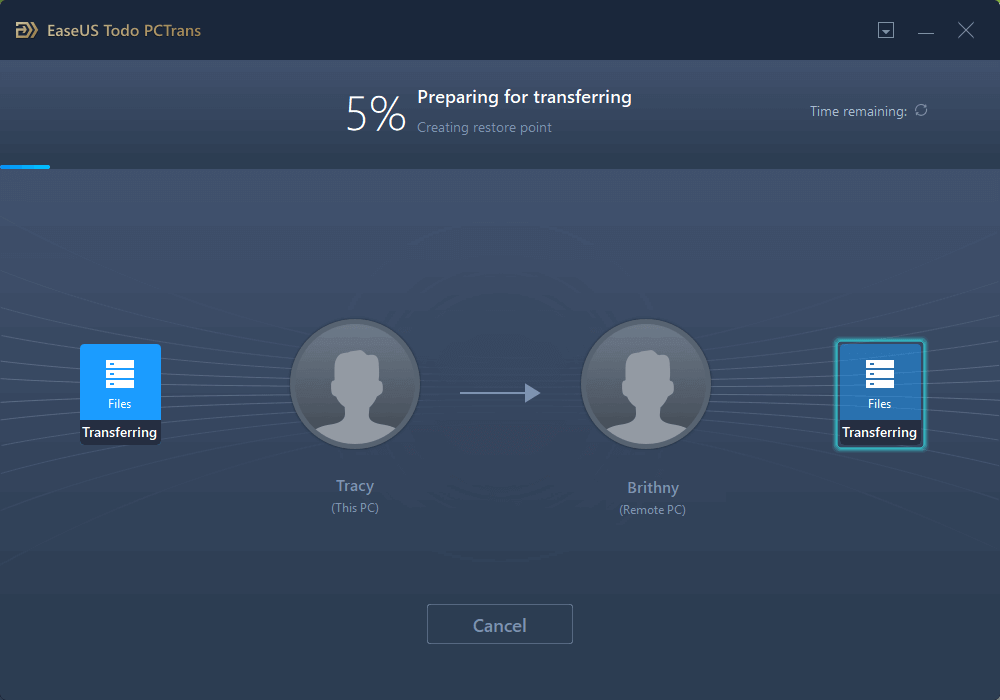 As a full-around data transfer solution provider, EaseUS Todo PCTrans also offers you the "Image Transfer" feature that can work as a PC data backup tool; and "App Migrate" function allowing you to transfer programs from C drive to Drive without startup problem.
2. How to Share Files Between Computers via Nearby Sharing
Nearby Sharing on Windows 10 makes file sharing from PC to PC easier than the HomeGroup that requires you to set up a common network group complicatedly. You can use the Nearby Sharing to transfer photos, web pages, and other files as long as you have connected the two computers to the network and turned on Bluetooth. Besides, your computer should run on Windows 10 version 1803 or later.
While this feature is useful, it's also easy to crash. Many users are continually reporting that they have been facing Nearby Sharing not working issue due to unspecific reasons. If you happen to meet this problem, take it easy, and use the competent PC data transfer tool above to figure it out.
Step 1. Go to "Settings > "System" > "Shared experiences" > enable "Nearby sharing". Then, do the same thing on the PC you are sharing to.
Step 2. Under "Nearby sharing," select "Everyone nearby". Then, your PC can share data to and receive content from all nearby devices. Do the same thing on another PC.
Step 3. On the source PC, go to "File Explorer" and find the document you want to share. In File Explorer, click the "Share" tab, and then choose "Share". Next, select the name of the device you want to share with. When a pop-up occurs on the target PC, choose "Save & open" or "Save".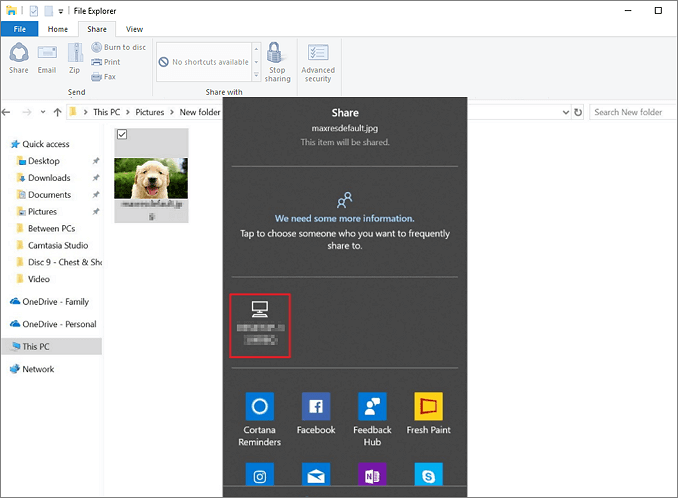 3. How to Transfer Files from PC to PC Via the OneDrive Cloud Service
As you see at the beginning of this article, another available approach you can take to transfer files from PC to PC is via the cloud. You can share files to any Windows app that supports services like OneDrive. OneDrive offers 5 GB of storage space free of charge, with 50 GB, 1 TB, and 5 TB storage options available either separately or with Office 365 subscriptions ($69.99/year for Personal and $99.99/year for Home).
Step 1. Find and right-click the file you want to transfer and select the "Share" tab on the toolbar. On the pop-up share window, choose "OneDrive".
Step 2. When the app opens, click the "Add" button to add and upload the file to your OneDrive cloud account.
Step 3. When the syncing finishes, you can open the OneDrive app on another PC, right-click on the file, and select "Download". Then, you will complete the files transfer from PC to PC on the same network.
What's the Best Way to Share Files from PC to PC
Any of the three solutions here can help you quickly transfer files from PC to PC on the same network. Windows 10 Nearby Sharing enables you to share files between two PCs without installing any software, but it doesn't have a high usage rate due to strict version restriction. OneDrive provides each user with only 5GB free space to upload files. For extra storage, you need to pay monthly or yearly; and it's a little expensive for Office 365 subscriptions. EaseUS Todo PCTrans can solve all these troubles by offering comprehensive PC data transfer solutions stably. What's more, it's cheaper compared with other paid services.
Relevant FAQs to Share Files from PC to PC
Q1: How to share files between computers on different networks?
Sharing files from one PC to another on different networks is not a difficult thing to do and can be finished in variable ways. For example, for transferring small size files, you can use a USB drive for help. And for a large amount of or unlimited data copying, EaseUS Todo PCTrans is a smart choice.
Q2: How to transfer files from computer to computer via USB cable?
You can connect two PCs and laptops via a USB-to-USB bridging cable or USB networking cable for fast data transfer. For detailed operating steps, go to check this article: How to transfer files from PC to PC using the USB cable.
Q3: How to share files from PC to PC Using IP Address?
EaseUS Todo PCTrans allows you to transfer PC data via the network connection. You can connect two Windows computers using the IP addresses, and move files as you want.
Q4: What's the fastest way to transfer files from PC to PC?
Technically speaking, the fastest way to transfer from PC to PC is to use the company's LAN (local area network) as the transfer medium. When both computers connected to the network, you can map the hard drive of one computer as a hard drive on the other computer and then drag and drop files between computers using Windows Explorer.