After Windows 10 April 2018 Update (Version 1803), it introduced a new feature - Nearby Sharing. Nearby Sharing in Windows 10 lets you share documents, photos, links to websites, and more with nearby devices by using Bluetooth or Wi-Fi. It works a lot like Apple's AirDrop. This feature has also been called "Near Share." Nearby Sharing only works between two Windows 10 PCs that have the feature enabled. You can't share from a mobile or other operating systems. 
How to Transfer Windows 10 Files Using Nearby Sharing
Nearby Sharing makes wireless file sharing easy and fast. You can use it to share photos in the Photos app, share web page links in Microsoft Edge, or even share files wirelessly in File Explorer. To use Nearby sharing, both PCs must have Bluetooth and must be running Windows 10 (version 1803 or later). Here's an example of file sharing by Nearby Sharing:
Step 1. Go to "Settings > System > Shared experiences > Nearby sharing". Turn it on. Do the same thing on the PC you're sharing to.
Step 2. Under "Nearby sharing," select "Everyone nearby". Your PC will be able to share and receive content from all nearby devices, including those you don't own. Do the same thing on the PC you're sharing to.
Step 3. On the PC that has the document, you want to share, open "File Explorer", and find the document you want to share. In File Explorer, select the "Share" tab, select "Share", and then select the name of the device you want to share with. On the device you're sharing with, select "Save & open" or "Save" when the notification appears.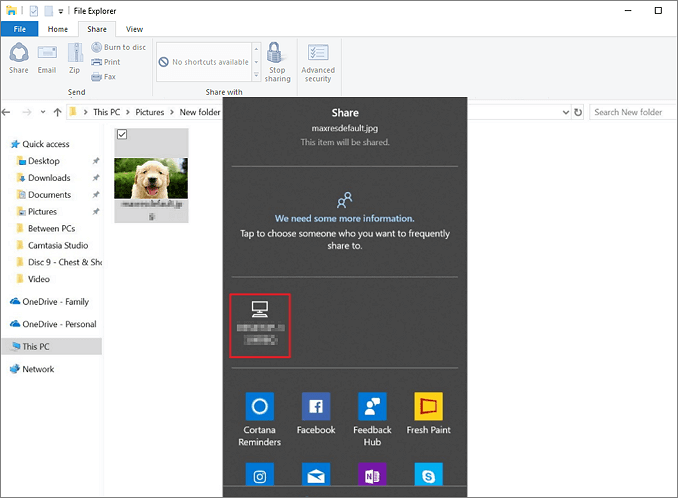 What Could Cause Nearby Sharing Not Working Error
The ability to share files between PCs without a USB stick is more than welcome. However, some people have reported that they have been facing issues while using the option. They want to share a file with another device, but Nearby Sharing isn't working. According to their feedback, the following things are the main cause:
Windows 10 is not version 1803 or later.
Bluetooth mode may not support the low energy mode, or the Bluetooth adapters are not suitable.
Two PCs are getting far away from each other.
Other unknown reasons.
How to Fix Windows 10 Nearby Sharing Not Working
According to the possible reasons above, we can fix solve your problem accordingly. You can know how to fix the feature when it's not working sending files to nearby devices on Windows 10.
Solution 1. Make Sure Windows 10 Is Version 1803 or Later
As we mentioned before nearby features worked on windows 10 April 2018 update. Make sure both of your PCs are using Windows 10 version 1803 or later versions. 
Step 1. Go to "Start > Settings > System > About".
Scroll down to the Windows Specifications section. You will be able to see the Windows 10 version listed next to Version, which should read "1803" or later. Do the same thing on the PC you're sharing to.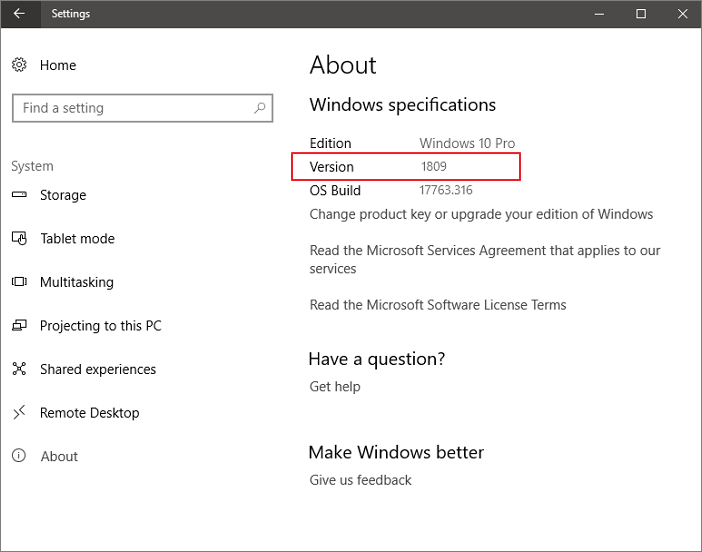 Step 2. Update Windows 10.
If the device doesn't have version 1803 or higher installed, then you need to update it to get Nearby Sharing. To do that, type "Updates" in the Start menu, and then select "Check for updates".
Windows will automatically download and install updates, except on metered connections. If you encounter Windows 10 update troubles, we can also troubleshoot your Windows 10 update issues.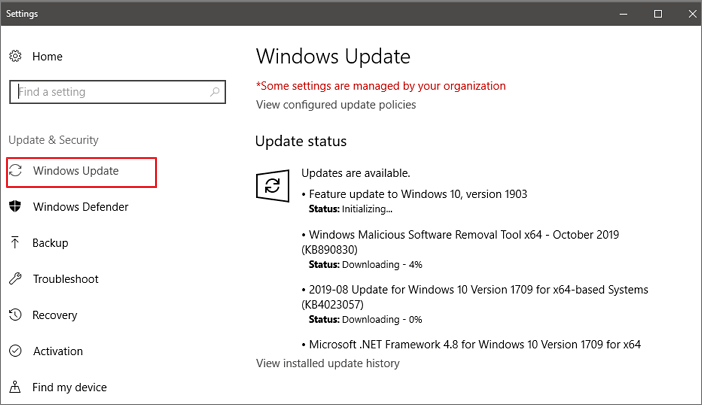 Solution 2. Check Bluetooth Compatibility
After you make sure that your Windows 10 is version 1803 or later, try Nearby Sharing again. If it still fails to work, check if your PC has Bluetooth with Low Energy (LE) support and the adapters.
You can check if your Bluetooth adapter includes support for Low Energy (LE) using these steps:
Step 1. At the Start, Search for "Device Manager," and open it.
Step 2. Select "Bluetooth". Right-click the name of the Bluetooth radio, and select "Properties".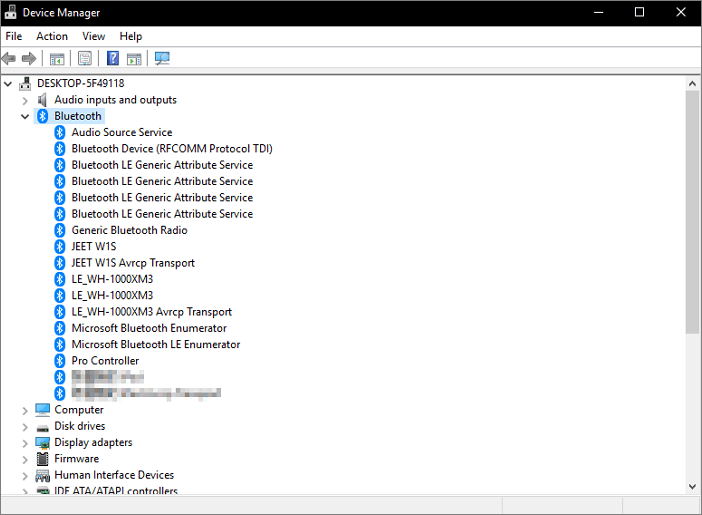 Step 3. Click "Details". Select "Bluetooth radio supports Low Energy Central Role".
If the value of the property is "true", then your device includes Low Energy support and it's a 4.0 or later adapter.
If the value of the property is "false", your Bluetooth adapter doesn't support low-energy mode. You could consider purchasing an external one.
Solution 3. Keep Two Computer/Laptops Closer
If your "Nearby Sharing" still fails to work, you can get them together. Bluetooth has a moderate range when it comes to connectivity. The main working range of Bluetooth technology is around 10 meters. Both devices need to be pretty close to make Nearby Sharing work properly. 
Bring the devices closer and check if it helps. Also, you should turn on Network sharing for all the devices.
Solution 4. Transfer Files from PC to PC Using Free Software in Windows 11/10/8/7
If you have tried every way to fix the not working Nearby Sharing, and it fails all the time. Then, you can use Nearby Sharing alternative - EaseUS Todo PCTrans Free. This easy and free PC transfer software helps to transfer your data, applications, and account settings from one PC to another in one click. It can migrate files even your device is using Windows XP, Windows Vista, Windows 7/8/10/11. You can easily share files between two laptops or two PCs. Download the free version and follow the steps below to save your time and energy.  
Step 1. Open EaseUS Todo PCTrans on both of your computers. Choose "PC to PC" to go to the next step.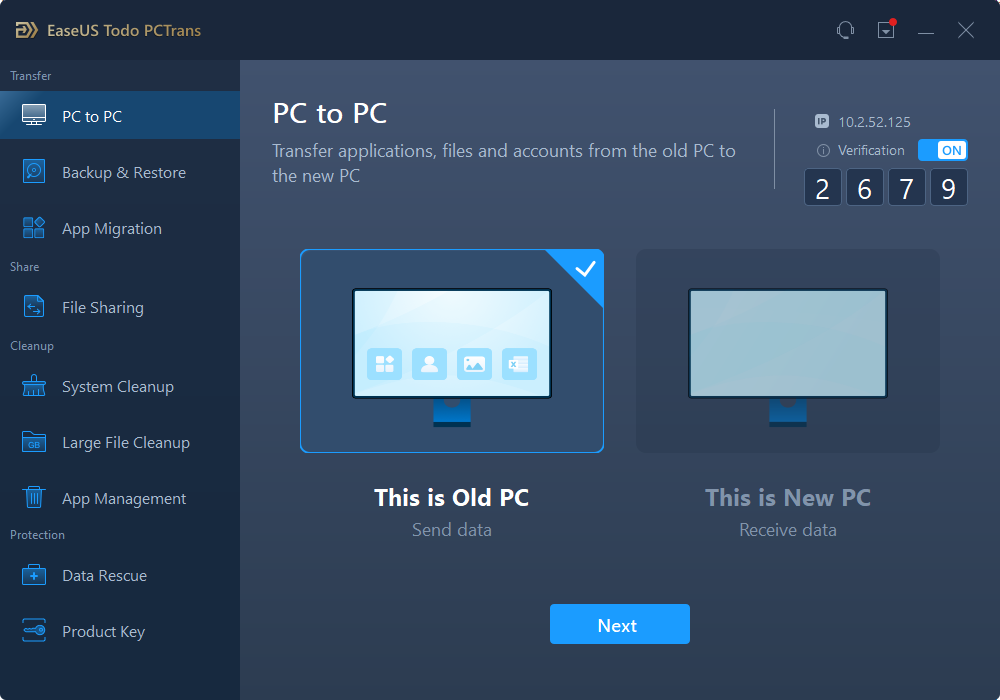 Step 2. Make sure you have chosen the right transfer direction.
"New" - Move data from old computer to current new computer.
"Old" - Move data from current old n computer to remote new computer.
Step 3. Connect two PCs via the network by entering the password or verification code of the target PC. Besides, make sure you have chosen the right transfer direction and click "Connect" to continue.
The verification code is on the right top of the "PC to PC" main screen on the target computer.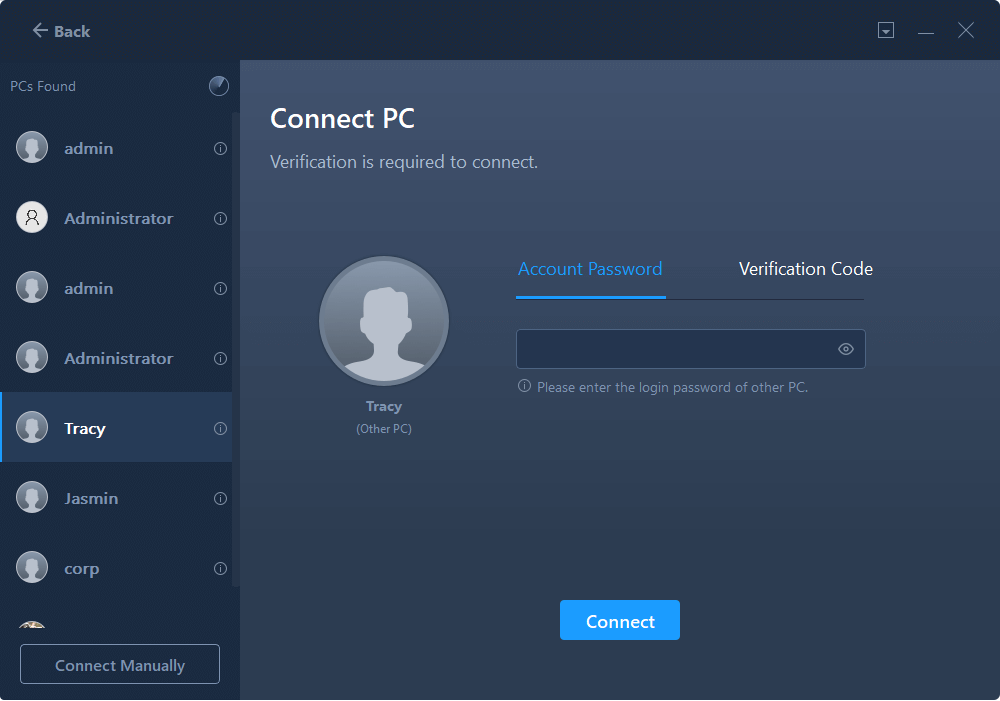 Step 4. Then, choose "Files" to select files to transfer. Select the specific files as you want. What's more, you can click the Edit icon to customize the storage path for transferred data.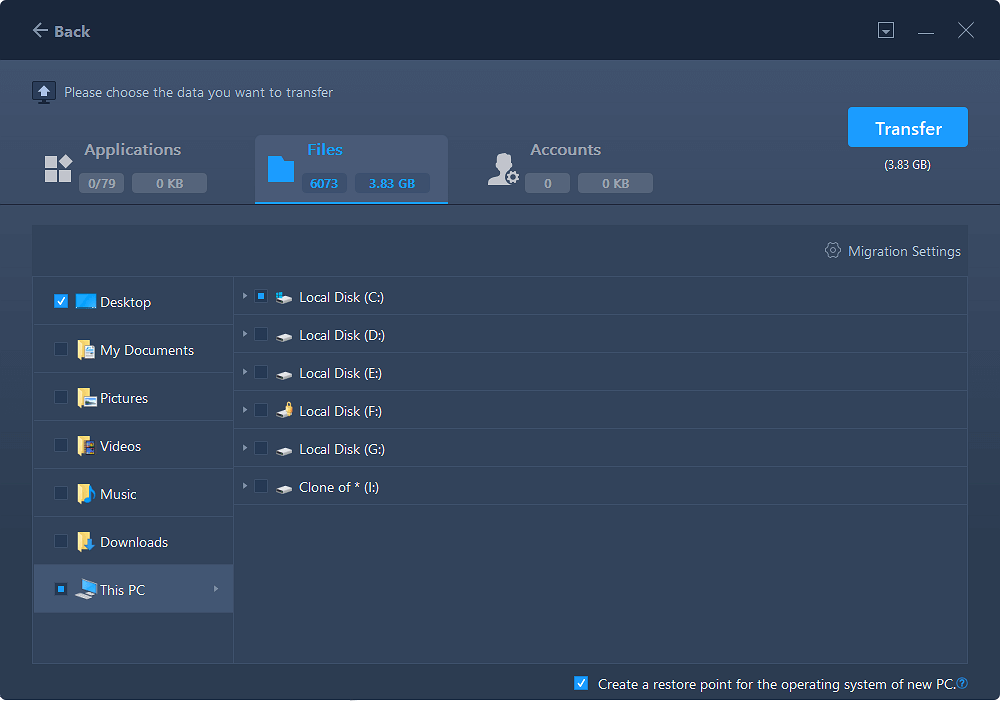 Step 5. Now, click "Transfer" to begin to transfer files from PC to PC. The size of the file determines the transfer time. Wait patiently.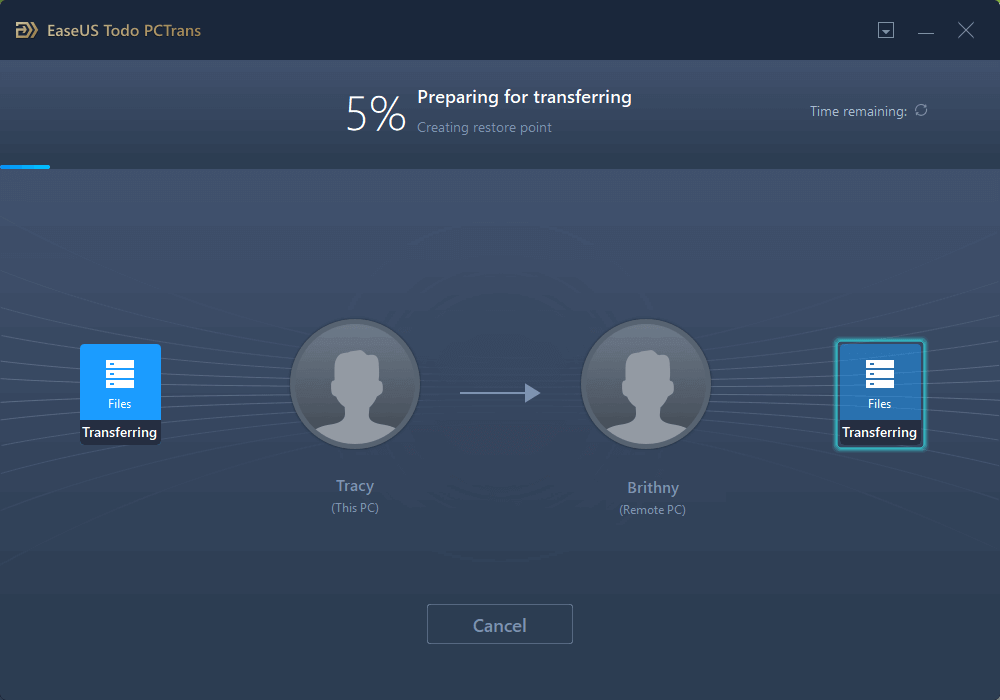 Conclusion
The nearby sharing is accompanied by many problems while providing convenience. It can easily transfer data, but it has strict restrictions on the Windows version. You may often encounter problems during the process. The above methods can help you solve these problems effectively. You can try them one by one. At the same time, you should learn some other effective ways on how to transfer files from PC to PC. EaseUS Todo PCTrans is an easy-to-use tool that can help you share data, applications and user account between PCs quickly. You can try it if Nearby Sharing doesn't work well.

Roxanne is one of the main contributors to EaseUS and has created multiple posts on digital devices like PCs, Mobile phones, tablets, Mac, etc. She loves to share ideas with people of the same interest.

Brithny is a technology enthusiast, aiming to make readers' tech life easy and enjoyable. She loves exploring new technologies and writing technical how-to tips. On her spare time, she loves sharing things about her favorite singer - Taylor Swift on her Facebook or Twitter.